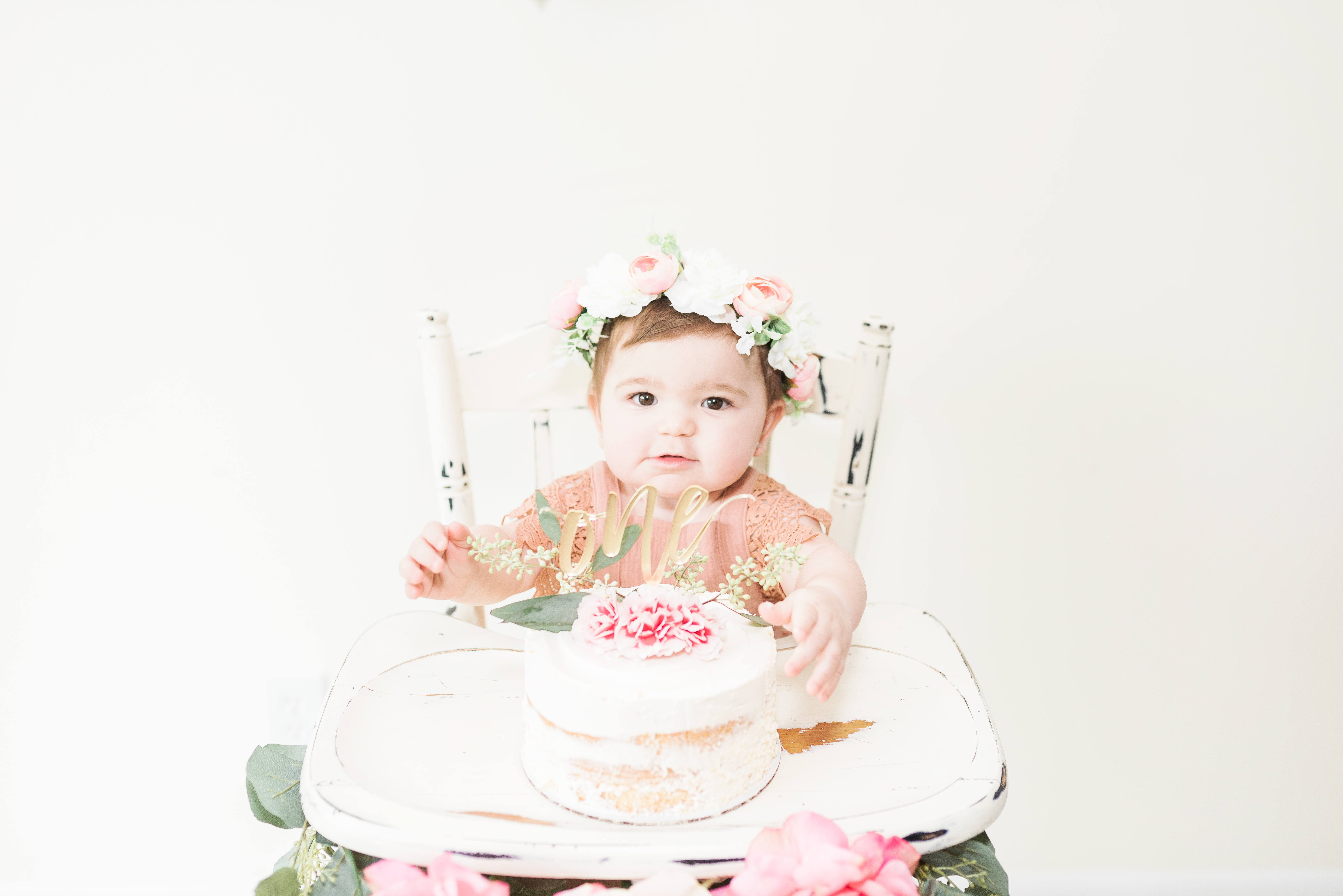 A Floral First Birthday Cake Smash
I cannot believe it's been one whole year and we're celebrating this little one's first birthday. It feels like I blinked & here we are today.
In planning Eleanor's first birthday, I kept wavering as to whether or not I should have a prettified birthday bash or keep it low key. After much debate, I opted to keep her party super casual and just as you are with no fluff. However, I chose to capture a 'smash the cake' session for her in our desired theme.
If you're planning your own cake smash, I highly recommend going to Publix or your local grocery store bakery & buying a plain cake ($10). Once I brought it home, I scraped the sides to give it a naked cake feel & added some flowers for decoration. Let's face it, most baby's won't eat the cake anyway, so why spend extra for a custom cake. Eleanor played in the cake for maybe seven minutes and then it ended with her pushing the cake off of her high chair!
As an avid DIYer, I pretty much made all of the decor seen in these photos myself. I purchased the gold hoops from Amazon in various sizes. The greenery & florals were purchased from Hobby Lobby when they were 50% off. I attached the greenery/florals using floral wiring, which can be found at any craft store. The leaves can be attached very easily using the wiring, however, the flowers themselves can be tricky. I only used wiring, but I think adding hot glue may help the florals stay more securely.
When attaching the florals to the high-chair, I found it to be rather difficult. After struggling for probably an hour, I finally came up with a genius solution! I took command strips and clothes pins and attached them to the bottom of the high chair tray table. Once those were secure, the clothespins held the garland up!
Whether you're planning a full birthday party or a cake smash, I definitely recommend adding personal touches and to DIY where you can. This is also more for memories for you & not necessarily your baby, as they won't remember, so simple is great!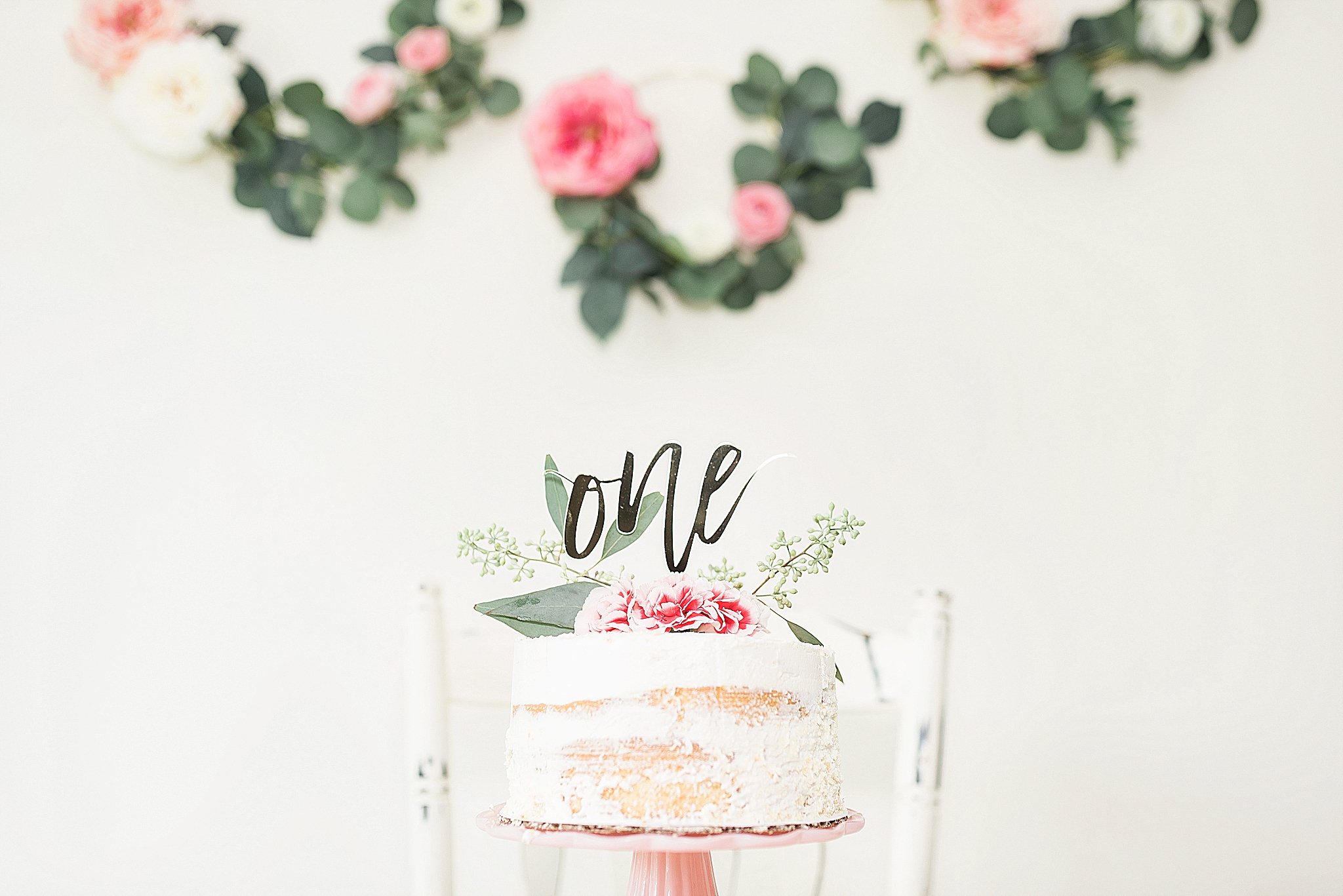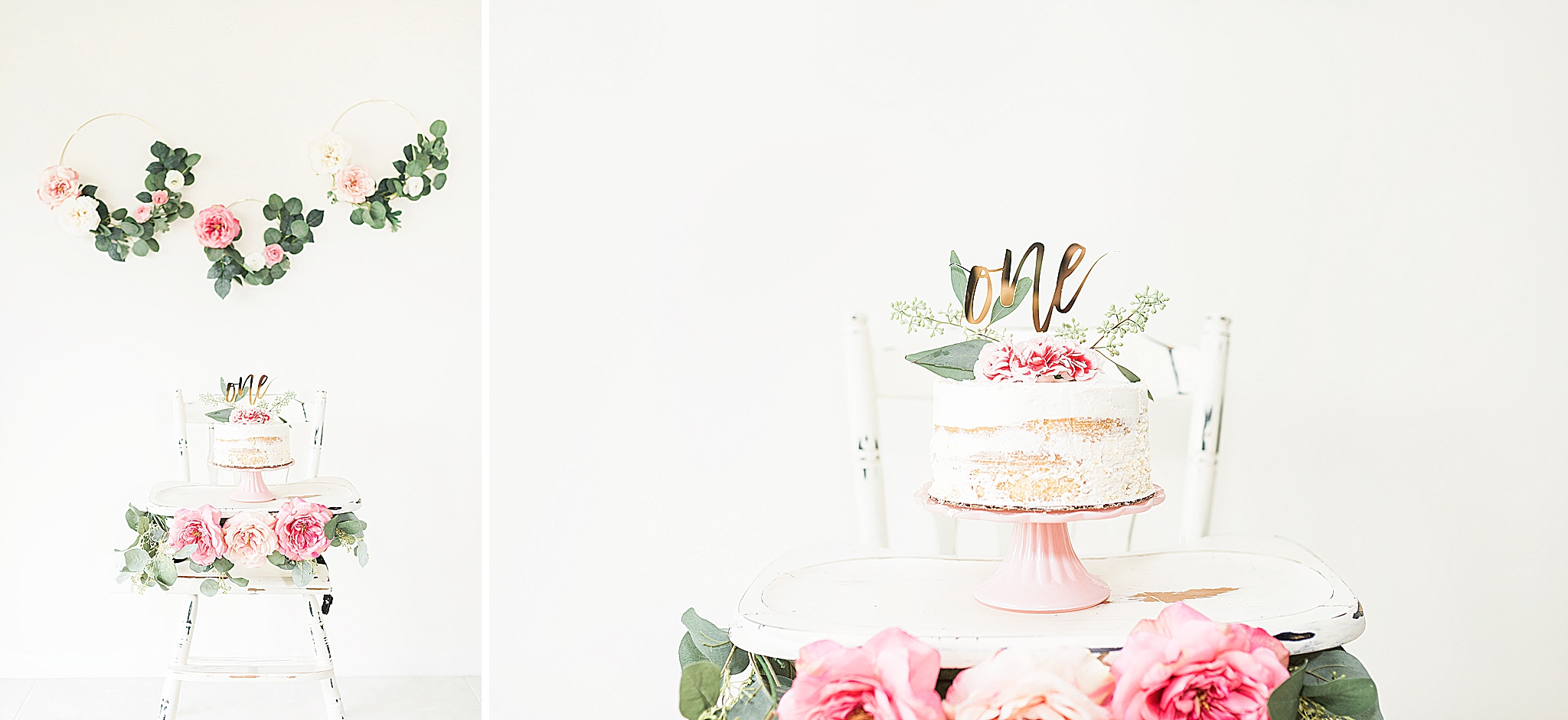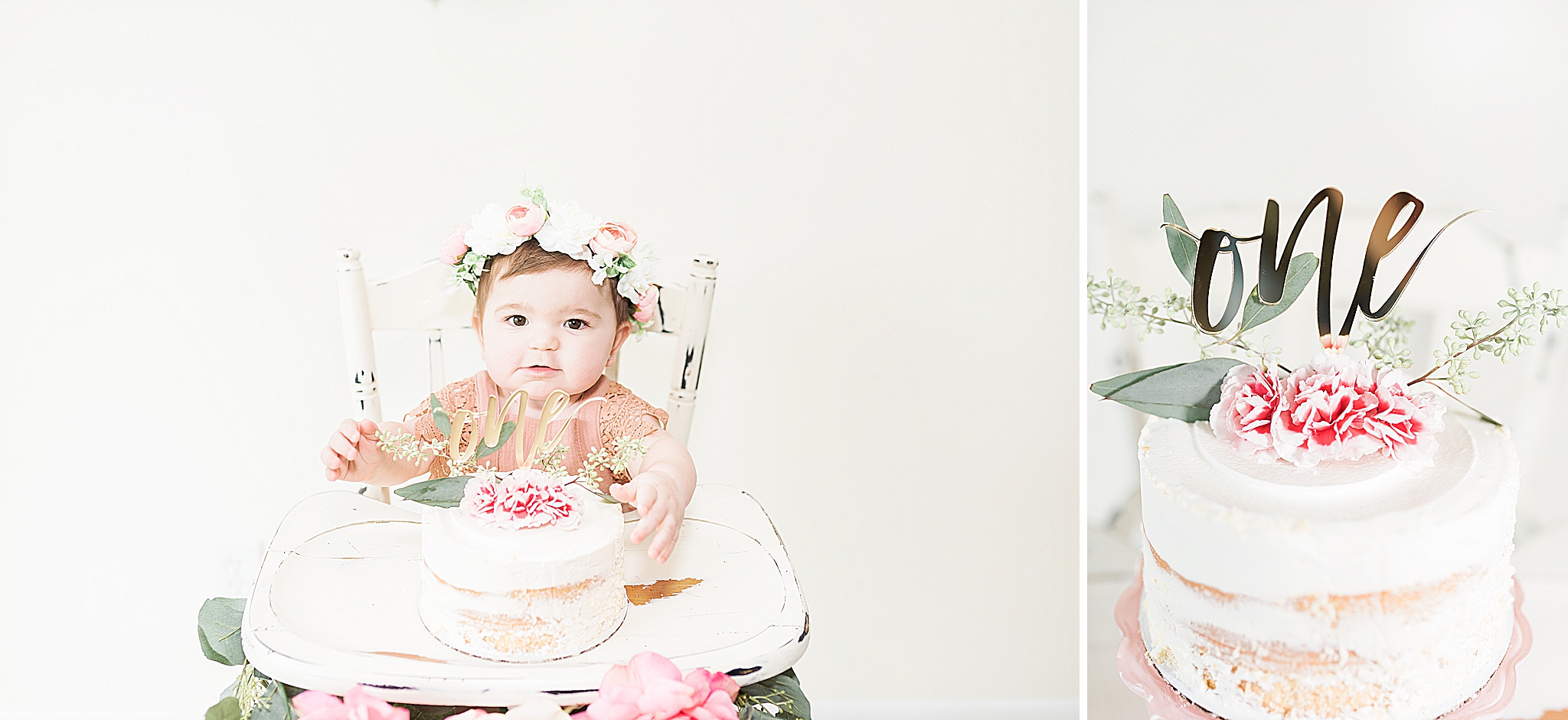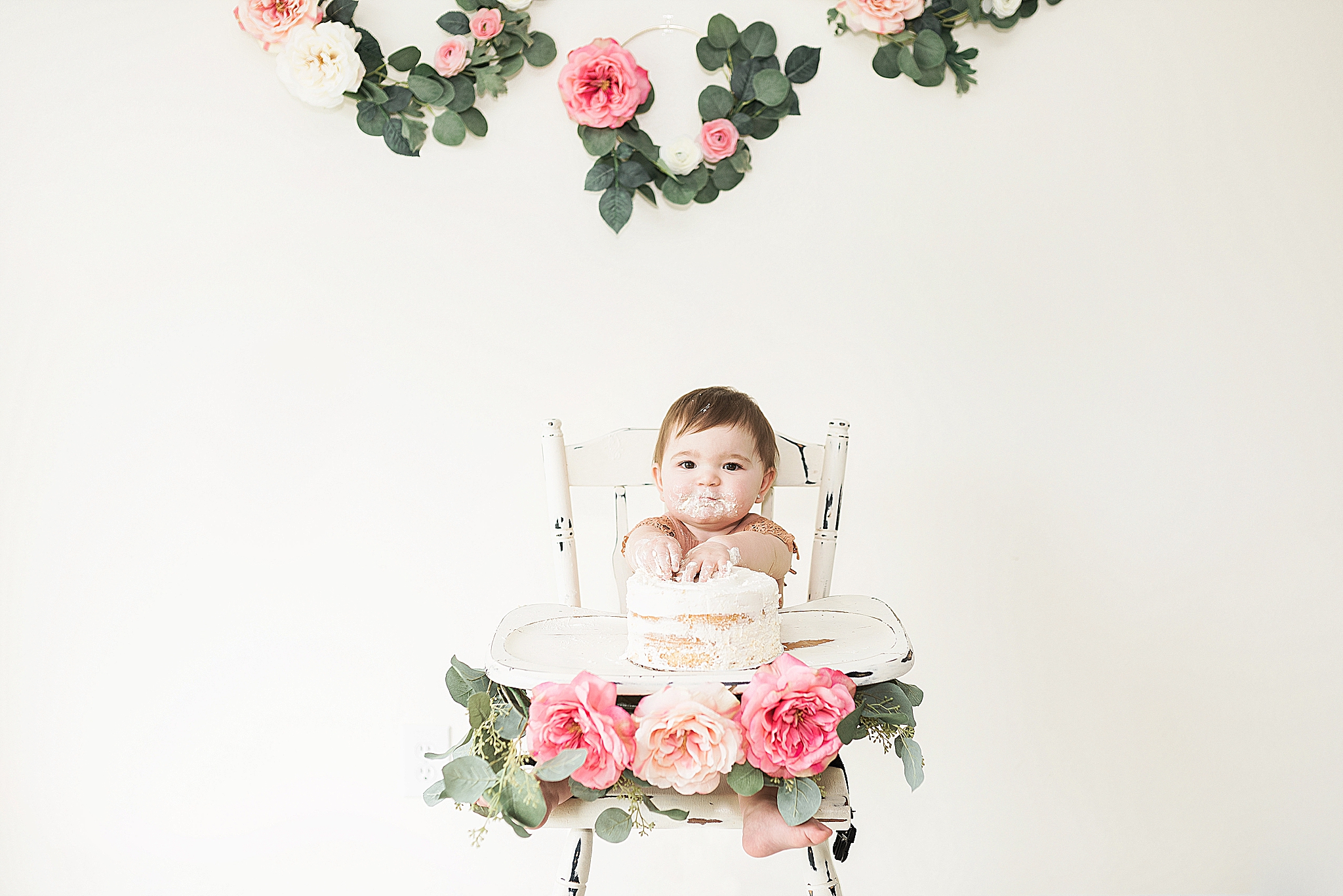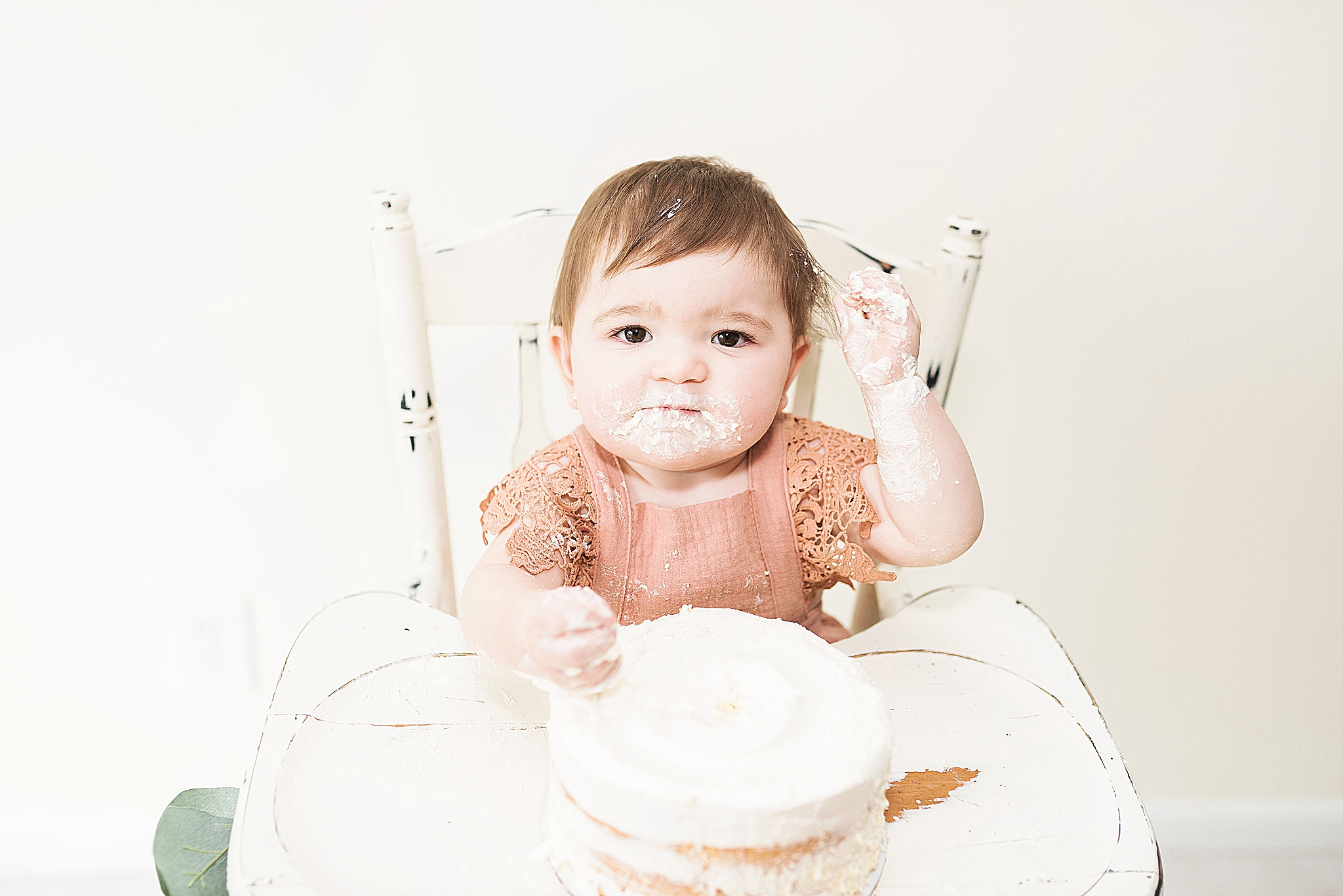 See Eleanor's kitty-themed second birthday post here.
*This post contains affiliate links meaning at no additional cost to you, I earn a commission if you click through and make a purchase.*