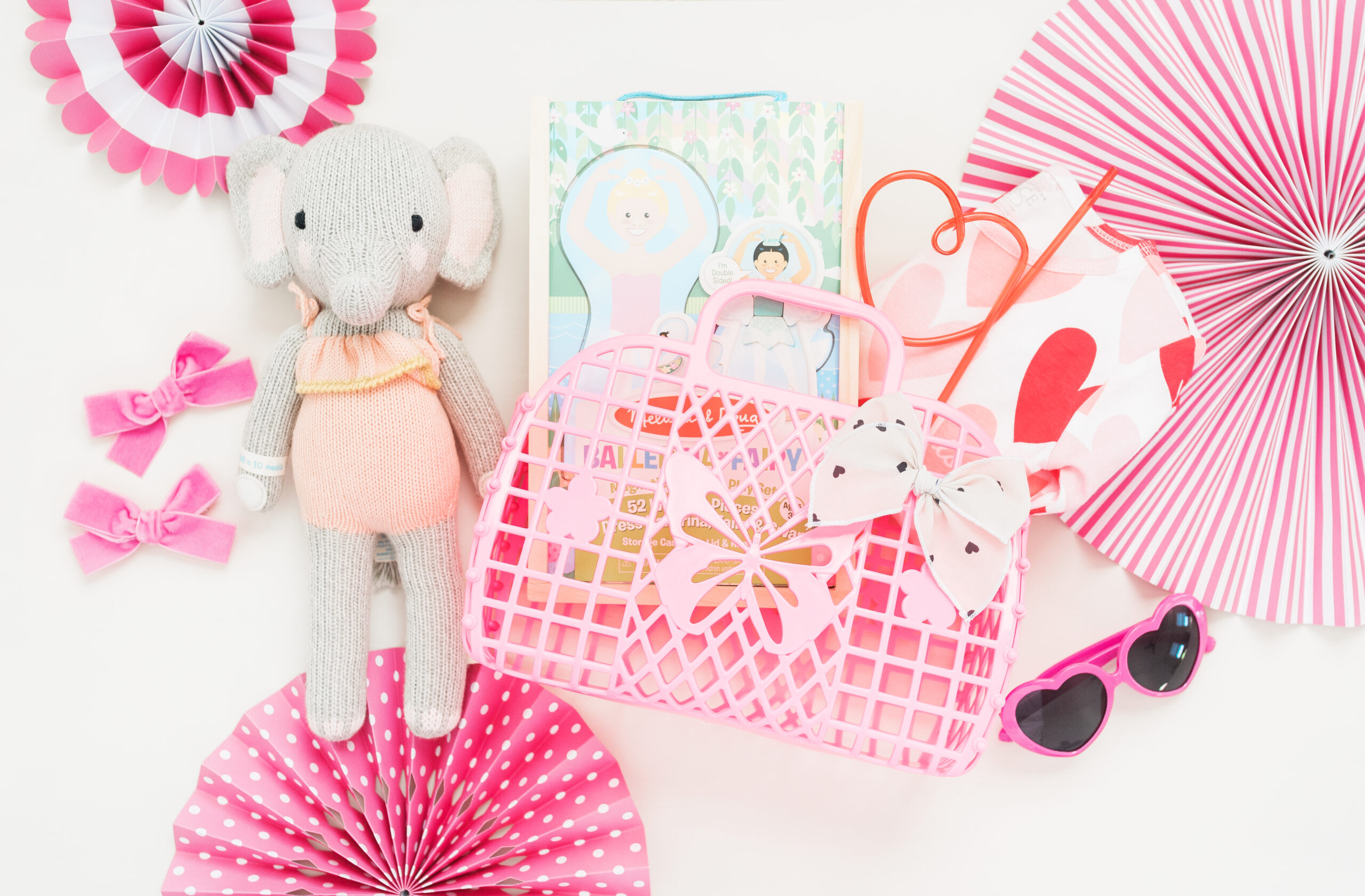 Gift Guide: Toddler Love Basket
Love season is upon us again! As each holiday comes & goes, I get more excited to create little gift baskets for Eleanor. I love seeing her joy and excitement! We try to keep things minimal so we often donate older toys & clothes to justify the newer items. I'm also starting to notice that people are beginning to shop earlier & earlier for holidays gifts and decor! I hope my guide gives you some ideas for your little girls/boys.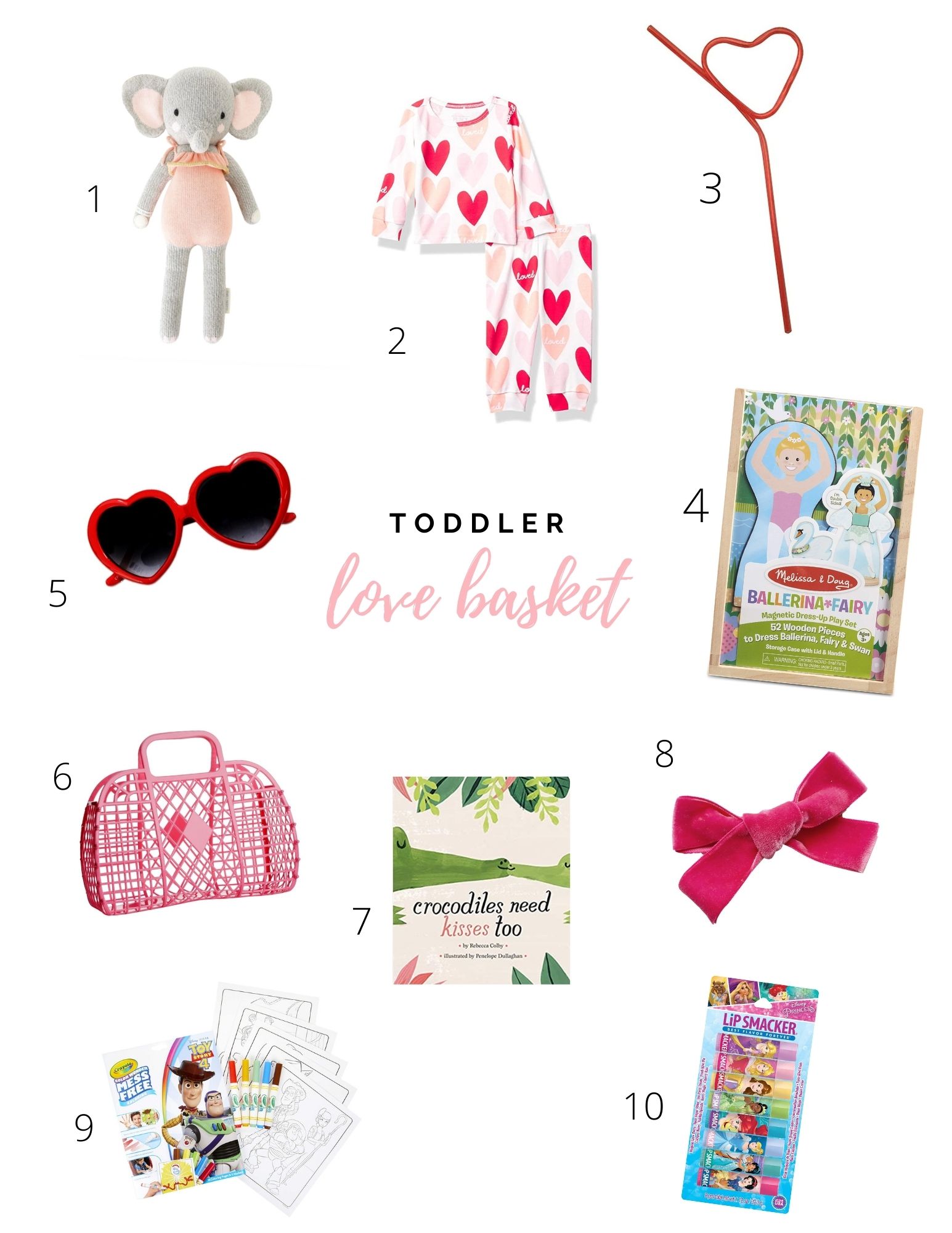 Cuddle + Kind : For every doll purchased, Cuddle + Kind provides 10 meals to children in need.
Heart Pjs : I always suggest checking out your local Marshall's & TJ Maxx. They will typically have holiday pjs. I found this pair on Amazon.
Heart Shaped Straw : These can be found mostly anywhere, but here is a large pack on Amazon.
Melissa & Doug Ballerina Dress-Up : I love Melissa & Doug. So many stores carry their products. Here is the dress up set I found on Amazon.
Sunglasses : Love these heart shaped sunglasses!
Jelly Tote : I found my tote at H&M, but my favorite party shop also sells these totes. You can also find so many other great gifts on their site!
Book : There are so many great valentine books! As Floridians, I love this one!
Velvet Bows : So many great bows to choose from.
Coloring Set : Eleanor loves to color and I love these Color Wonder sets!
Lip Balm : Is there a toddler that doesn't love lip gloss? I love this princess set.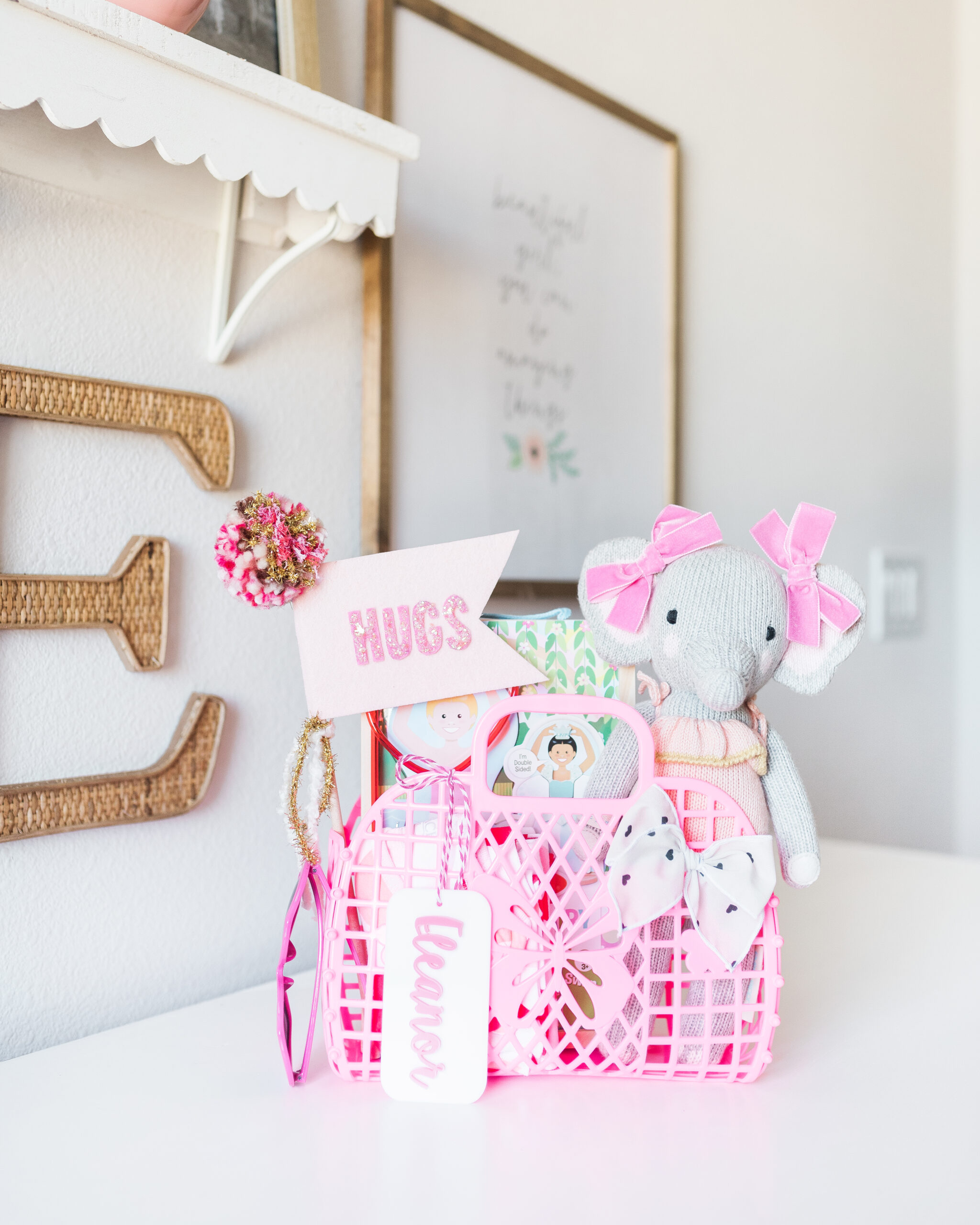 *This post contains affiliate links*