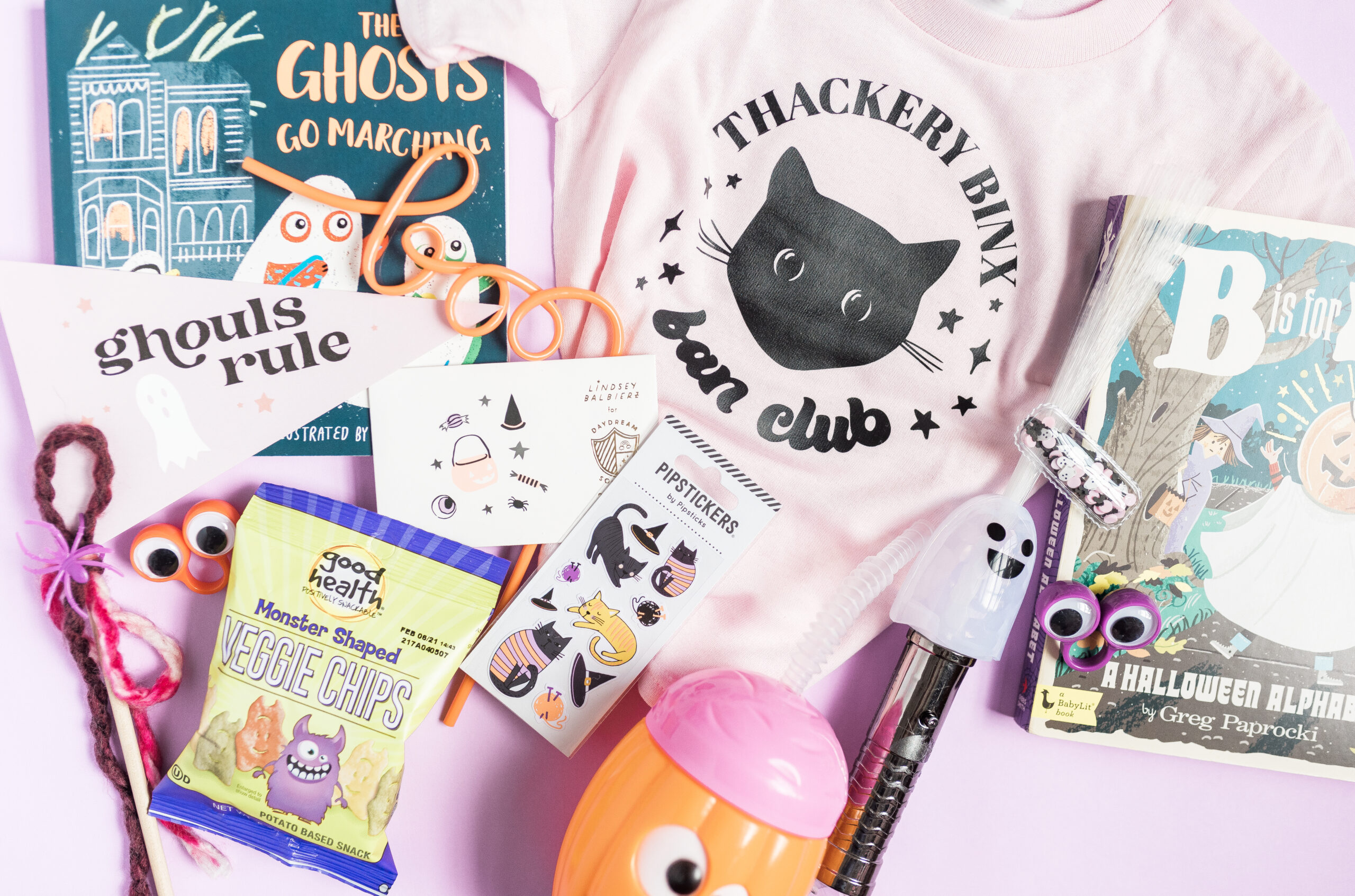 Gift Guide: Boo Basket for Toddlers this Halloween
Can you believe it's almost October?! As crazy as this year has been, it's weird to think it's almost over. As Eleanor is getting older, I'm enjoying putting together all of the holiday baskets & doing all the crafts. Since we haven't been able to go out and explore new places this year, I'm glad I can still do things like this as a little surprise.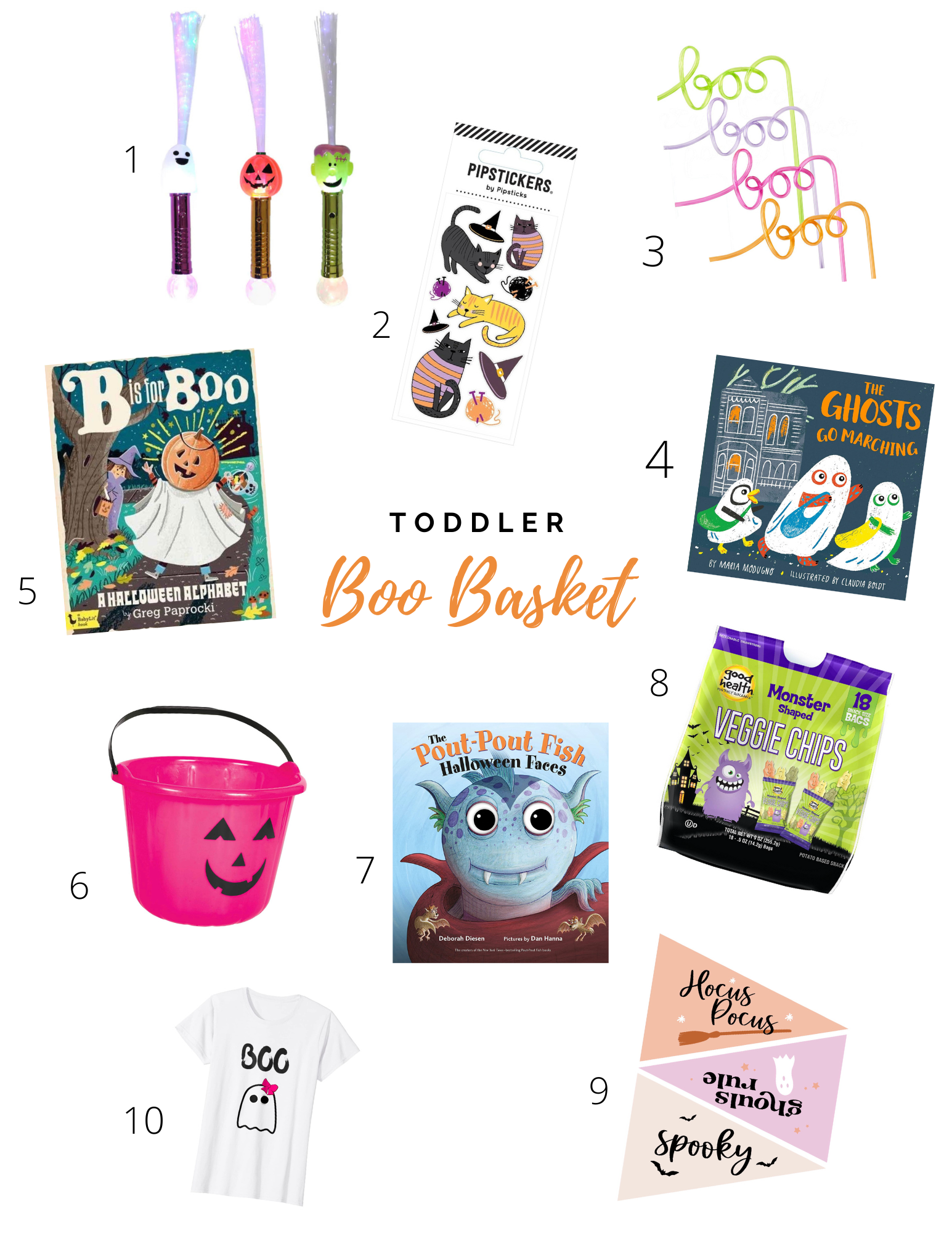 The Details

1. Fiber Optic Wands: I found these while browsing Michaels and I couldn't help but grab one for Eleanor's basket. This will be perfect for Halloween night!
2. Cat Stickers: Ellie & Piper has so many great Halloween goodies. I had to grab these cat stickers.
3. Boo Straws: Unfortunately these straws can be hard to snag. They can be found at PartyCity, Oriental Trading, Amazon, and more.
4. The Ghosts Go Marching: This is such a fun book and even has flaps that fold out.
5. B is for Boo: I just discovered this alphabet book series. They have so many different books for each holiday!
6. Bucket: The basket is used is from Hobby Lobby, but you can use any Halloween bucket or repurpose a basket around the house.
7. The Pout-Pout Fish Halloween Faces: Eleanor loves Pout-Pout Fish, so I was excited to find this book that features googly eyes.
8. Monster Veggie Chips: I love finding holiday themed snacks. I always have luck at Target in their holiday section.
9. Pennant Printable: Recently, I've been including pennants in her baskets. I love adding this little touch of DIY.
10. Halloween Shirts: I snagged our shirts & a bow from a small shop. I definitely recommend shopping small for some of your items. Check out Etsy or find them on Instagram.
I also snagged some Halloween cups from Dollar Tree along with some other random small trinkets! I hope that this inspired you!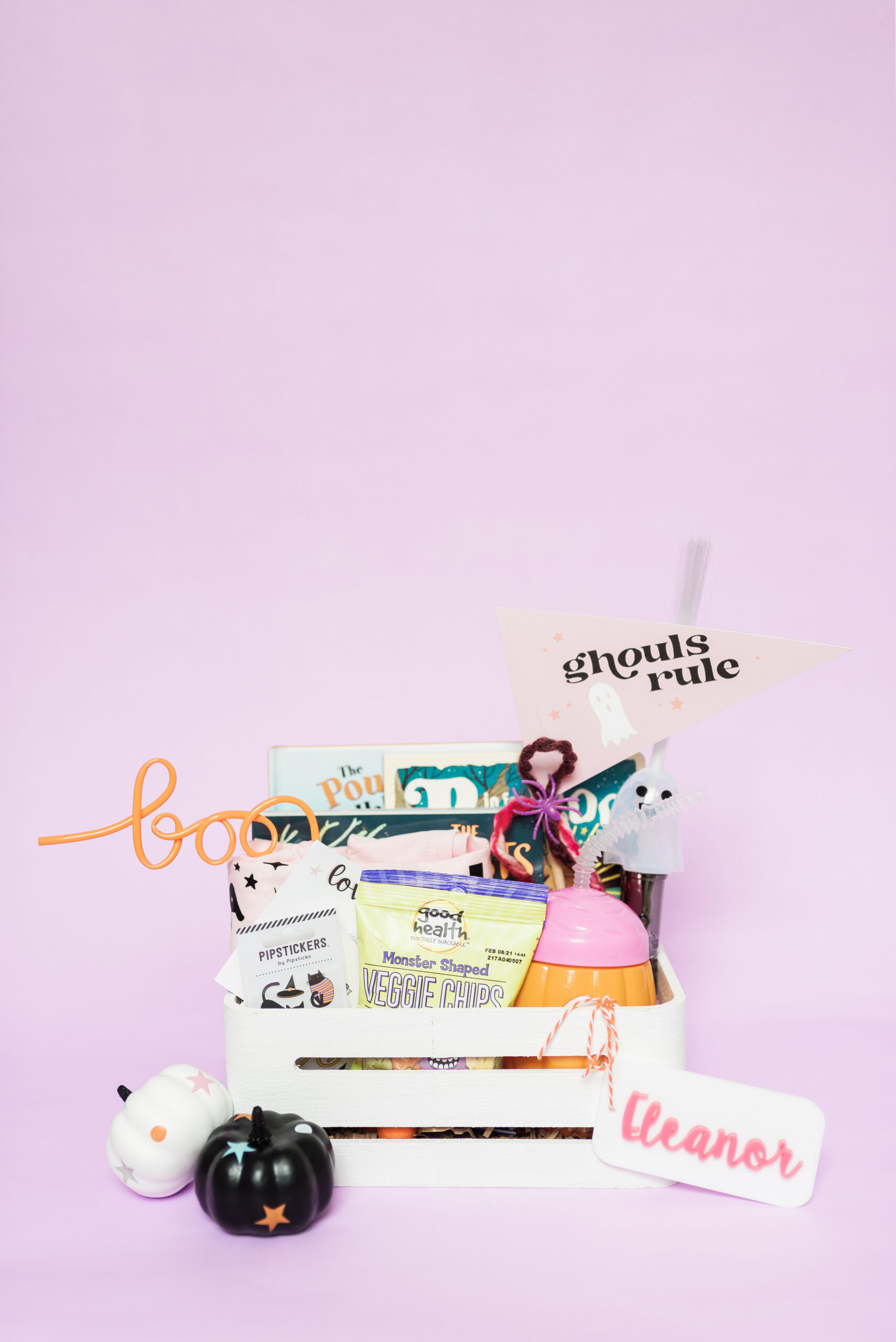 *This post contains affiliate links*
Check out my ultimate toddler stocking stuffers gift guide here.