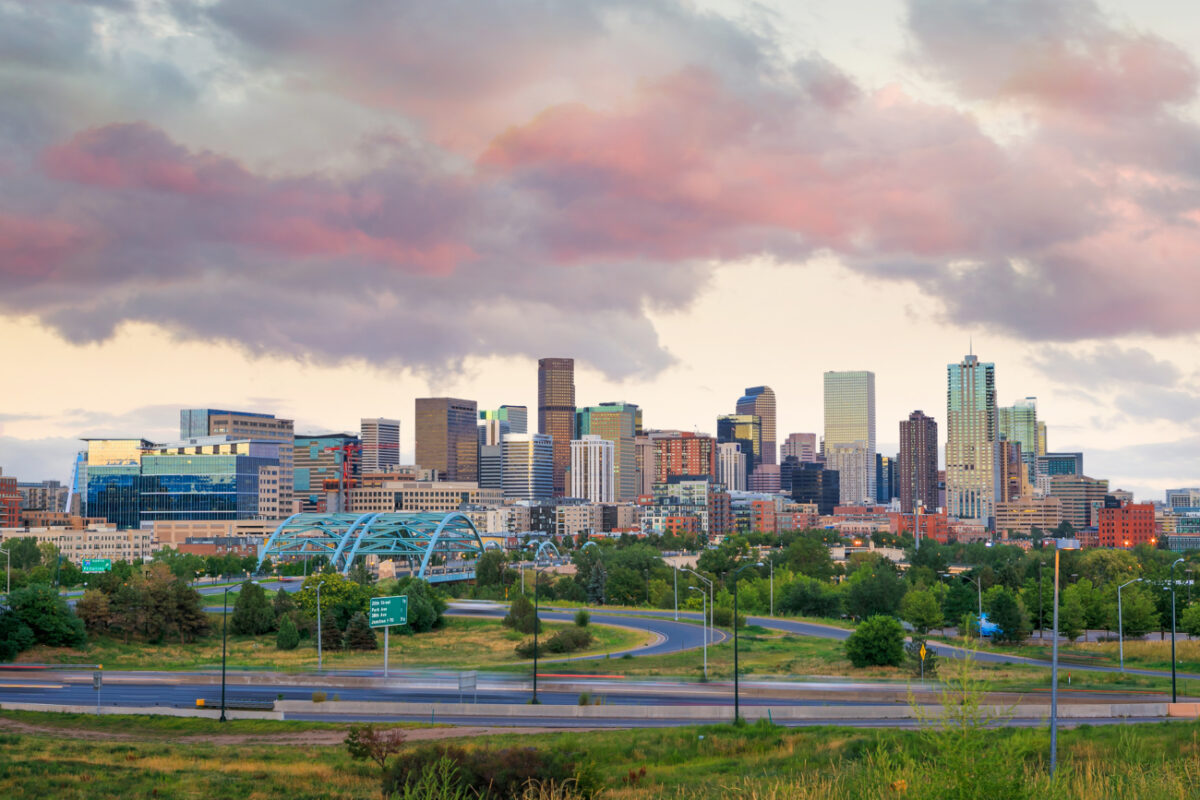 How to Spend 24 Hours in Denver, Colorado for Couples
While 24 hours in any new city isn't ideal, there's certainly a lot you can see and do during your 24 hours in Denver. If you're heading to a different area of Colorado and flying into Denver International Airport, Denver is a great place to either start or end your trip. That is exactly what we did on our recent trip to Colorado Springs.
Where to Stay at in Denver, Colorado?
If you had to stay anywhere during your 24 hours in Denver, then I would absolutely recommend The Crawford Hotel. What's great is you can even take a direct train from Denver International Airport directly to Denver's Union Station.
The Crawford Hotel
Nestled in the heart of Denver's historic Union Station, this boutique hotel offers an authentic and cozy atmosphere. The Crawford Hotel provides easy access to the city's attractions, making it an excellent choice for your 24-hour adventure.
Enter through the busy railway station, where you are greeted with a sense of excitement. This updated destination, filled with restaurants, stores, and meeting spaces, is adored by locals and visitors alike. It's your doorway to the finest of modern-day Denver, complete with historic aspects like the 65-foot ceilings, towering windows, and breathtaking chandeliers.
We thoroughly enjoyed our stay at The Crawford Hotel and loved that we could easily walk to restaurants and attractions. Our room was spacious and the bed was really comfortable (that's always a plus for us).
Amenities: During your stay at The Crawford Hotel, you'll receive no shortage of amenities.
Complimentary transportation within a 2 mile radius
Valet Parking
High-Speed WiFi
Gym
Room Service
1 scoop of ice cream from Milkbox Ice Creamery per guest daily
A small cup of drip coffee from PigTrain Coffee Co. per guest daily
1 select craft beer from Terminal Bar from 5:30pm-6:30pm per guest daily
Access to the Oxford Club
2 in-room bottled waters daily
In-room Nespresso Maker
Plus exclusive discounts throughout Union Station
Price Range: Starting at $330 per night
Location: 1701 Wynkoop St, Denver, CO 80202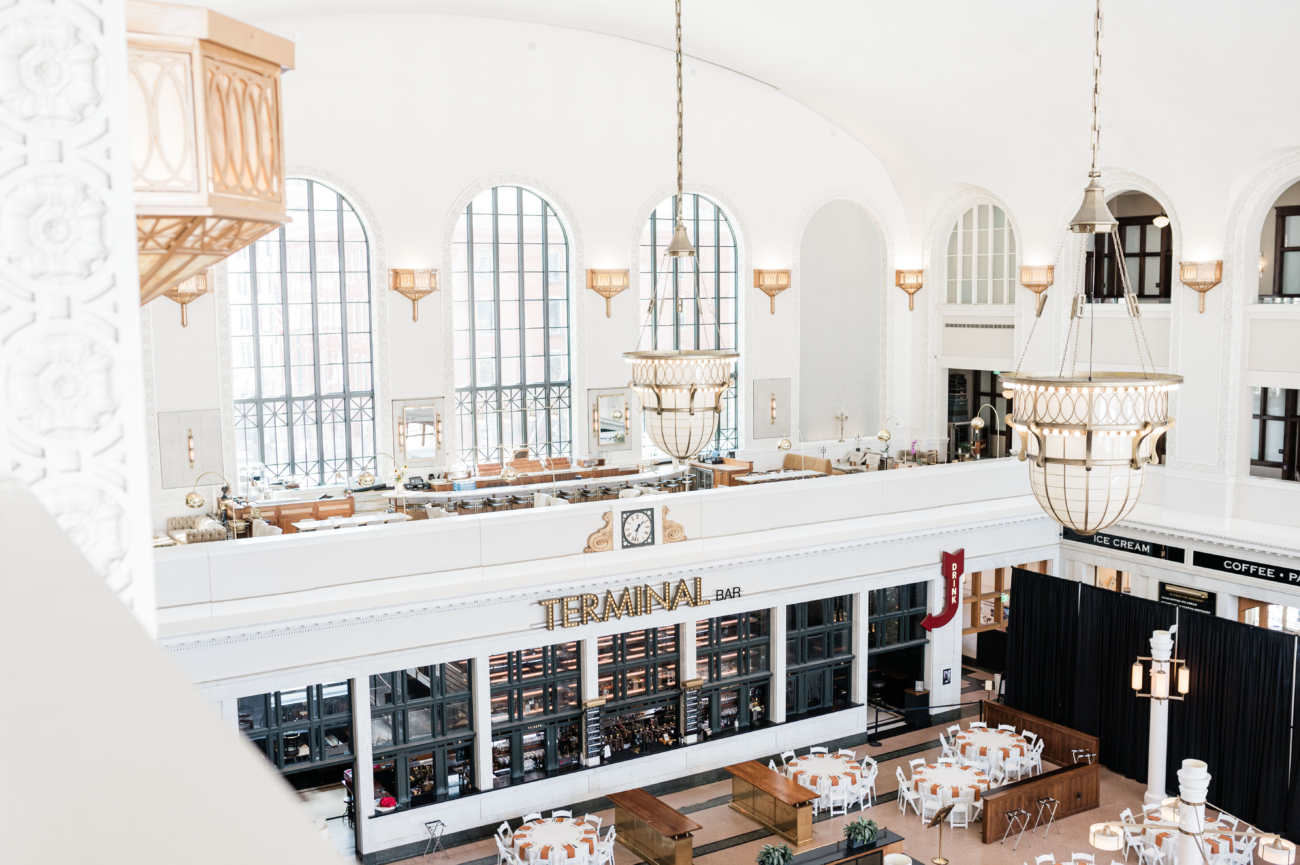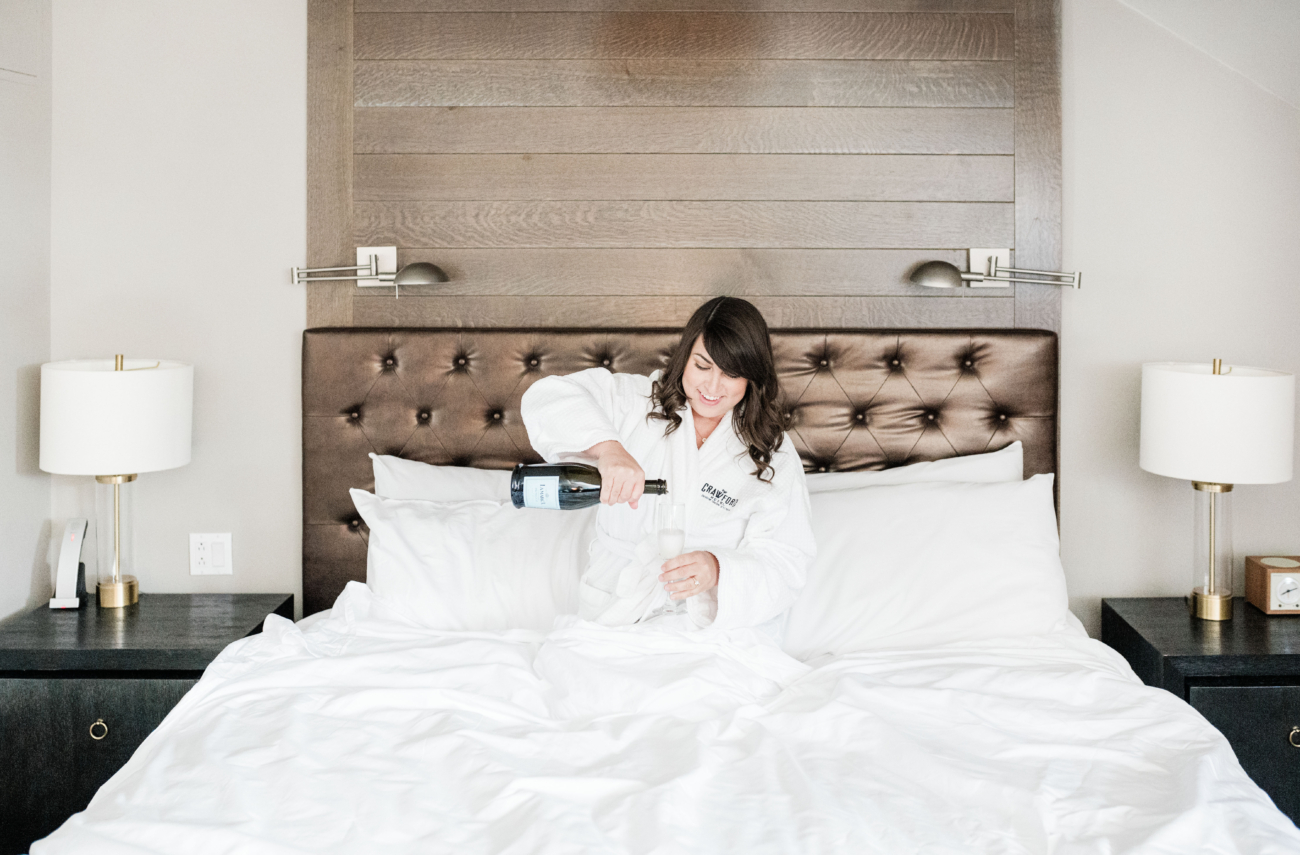 Things to do in 24 hours in Denver
Denver offers a wide array of activities that will make your 24 hours in Denver truly memorable. Here are some must-see and do attractions for couples:
Explore the Art Scene: Start your day with a visit to the Denver Art Museum, where you can admire a diverse collection of art. The museum's contemporary and indigenous art exhibits will inspire meaningful conversations.
Take a Stroll in City Park: For a romantic walk, head to City Park, where you can explore beautiful gardens and a serene lake. It's the perfect place for a quiet moment together.
Visit the Botanic Gardens: Take a leisurely tour of the Denver Botanic Gardens, known for its stunning flora and themed gardens. It's a delightful spot for a hand-in-hand walk.
Savor the Views at Red Rocks Park: If you have a love for the outdoors, drive out to Red Rocks Park for breathtaking views of the city and the famous amphitheater. If you're able to, you can even plan your trip around a show at the famous Red Rocks.
Have Fun Some Fun at Puttshack: For a fun and interactive date, head to Puttshack, an innovative mini-golf experience with high-tech features. Challenge each other to a friendly game and enjoy some laughs. We opted to do this and it was really fun. In addition, this activity didn't take up a lot of time and was indoors.
Indulge in Craft Beer: Denver is known for its craft beer scene. Enjoy a tasting experience at one of the many local breweries, such as Great Divide Brewing Company or Wynkoop Brewing Company.
Denver Aquarium/Zoo: Explore the aquatic wonders at the Downtown Aquarium, featuring fascinating marine life. Alternatively, you can visit the Denver Zoo for an up-close encounter with a variety of animals.
Attend a Sporting Event: If you're sports enthusiast, check if there's a game or match happening during your visit. Watching a live sporting event in Denver, whether it's baseball, football, basketball, or hockey can be an exhilarating experience.
With the plethora of things to do, your 24 hours in Denver will be packed with diverse and exciting activities, ensuring you create lasting memories. Enjoy your day in the Mile High City!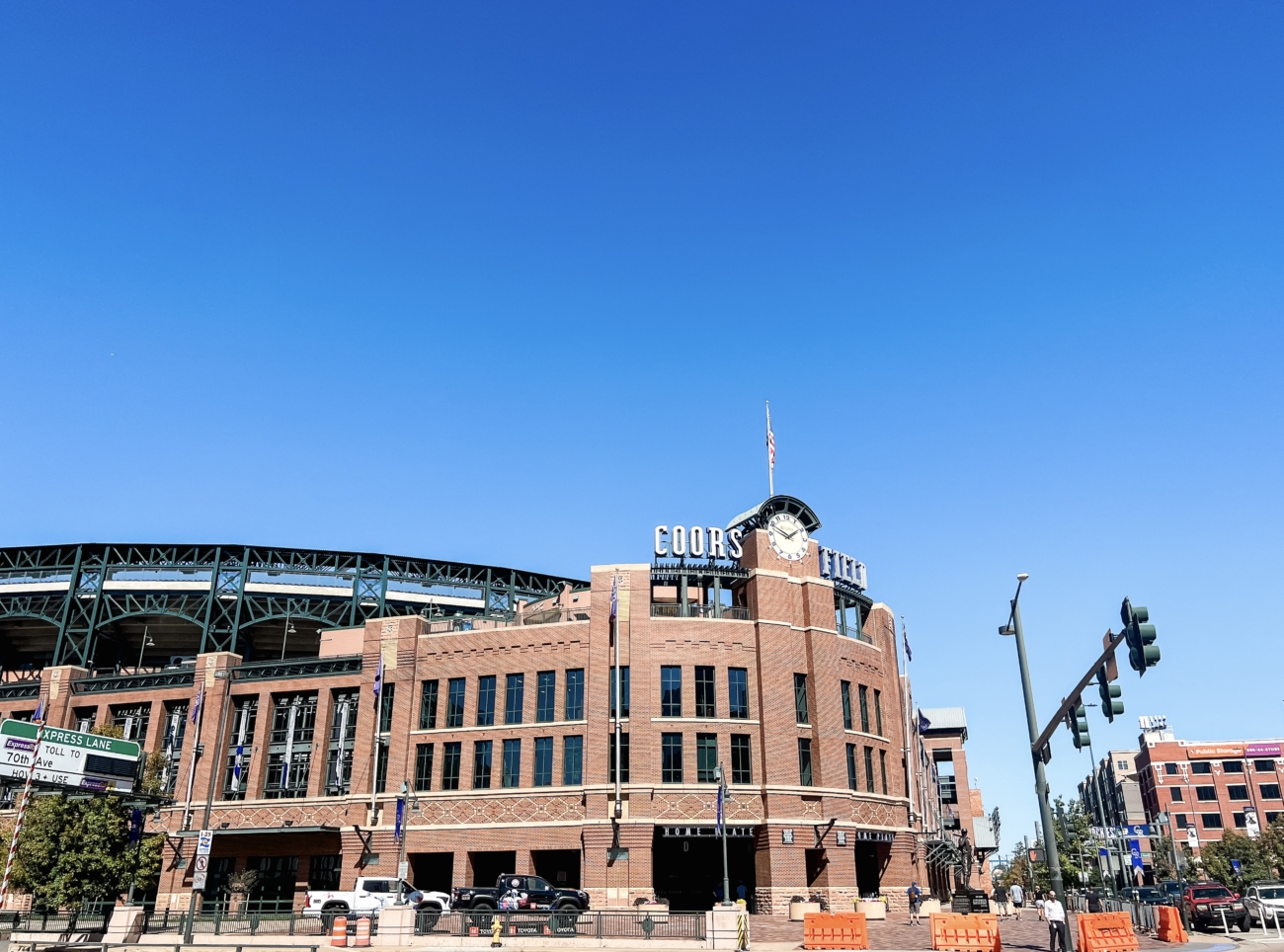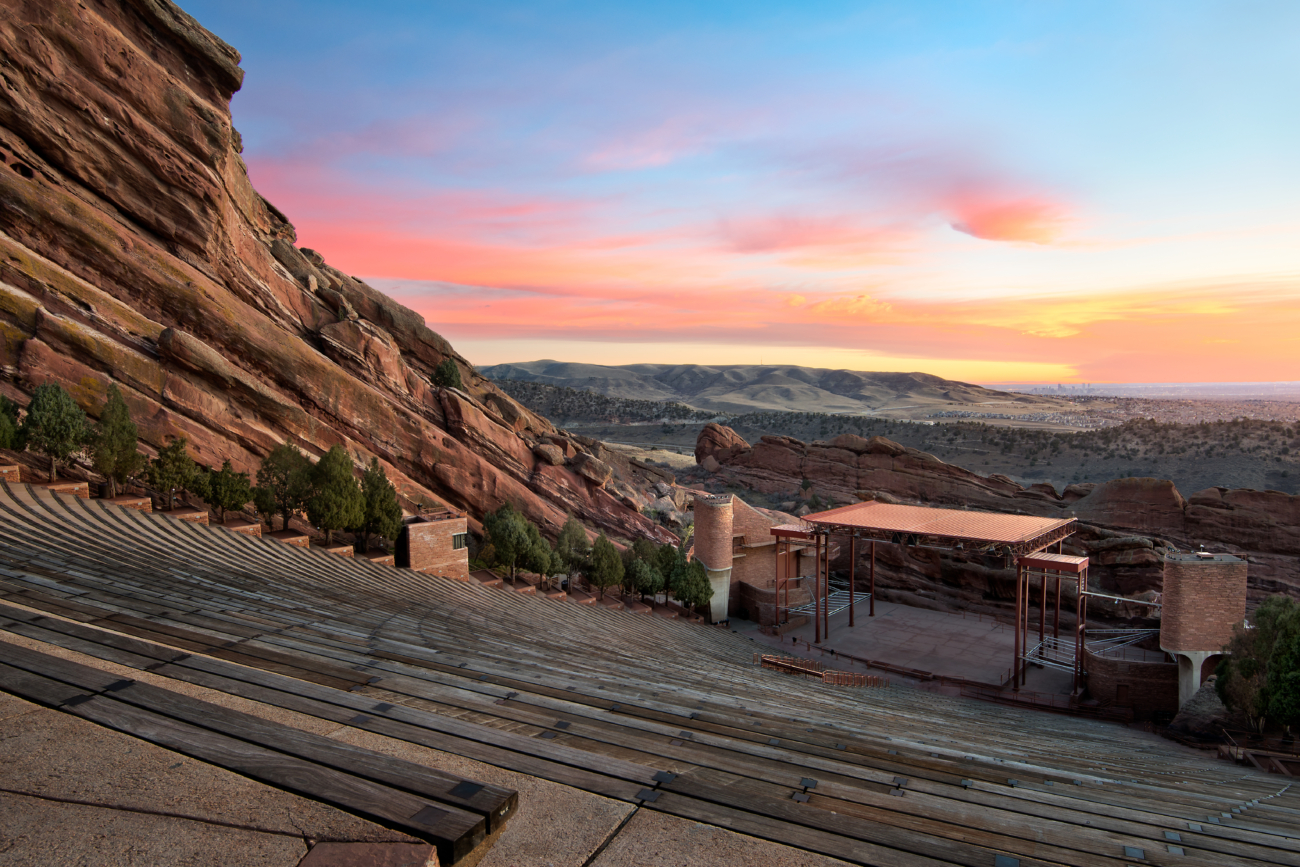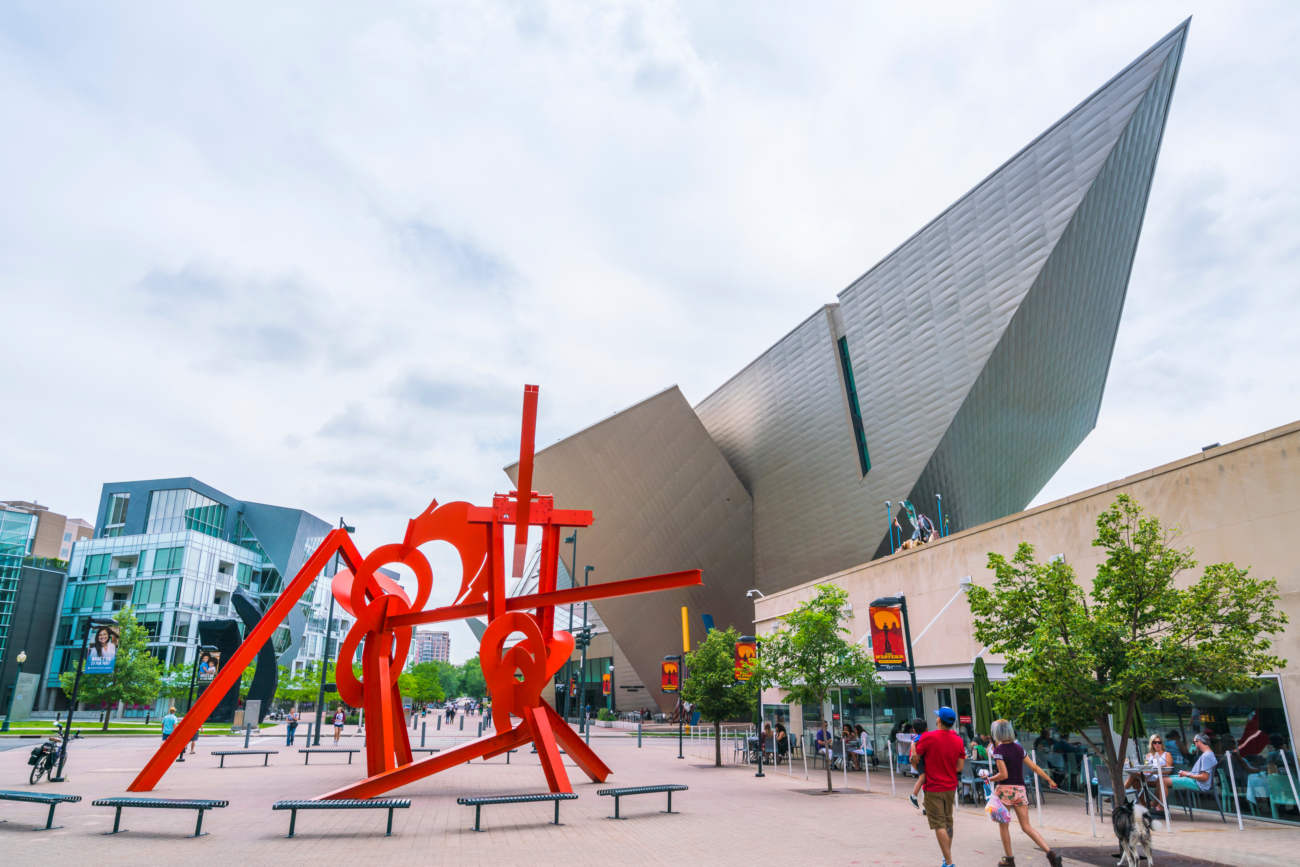 Places to Eat at in Denver
While we certainly didn't have time to eat at a lot of places in Denver, I have plenty of recommendations to share from fellow friends. You'll be sure to find something that suits your appetite:
With these dining options, your taste buds are in for a treat as you explore the culinary delights of Denver during your 24-hour visit. Enjoy the diverse flavors and make your day in the city even more memorable!
Conclusion: 24 Hours in Denver
Denver offers a blend of cultural experiences, natural beauty, and great eats that makes it an ideal destination for couples or even families. Whether you're exploring art, wandering through parks, or indulging in a dinner, the Mile High City has something to offer every couple and family.
So, pack your bags, book a stay at The Crawford Hotel, and get ready for an unforgettable 24 hours in Denver.
Save How to Spend 24 Hours in Denver on Pinterest!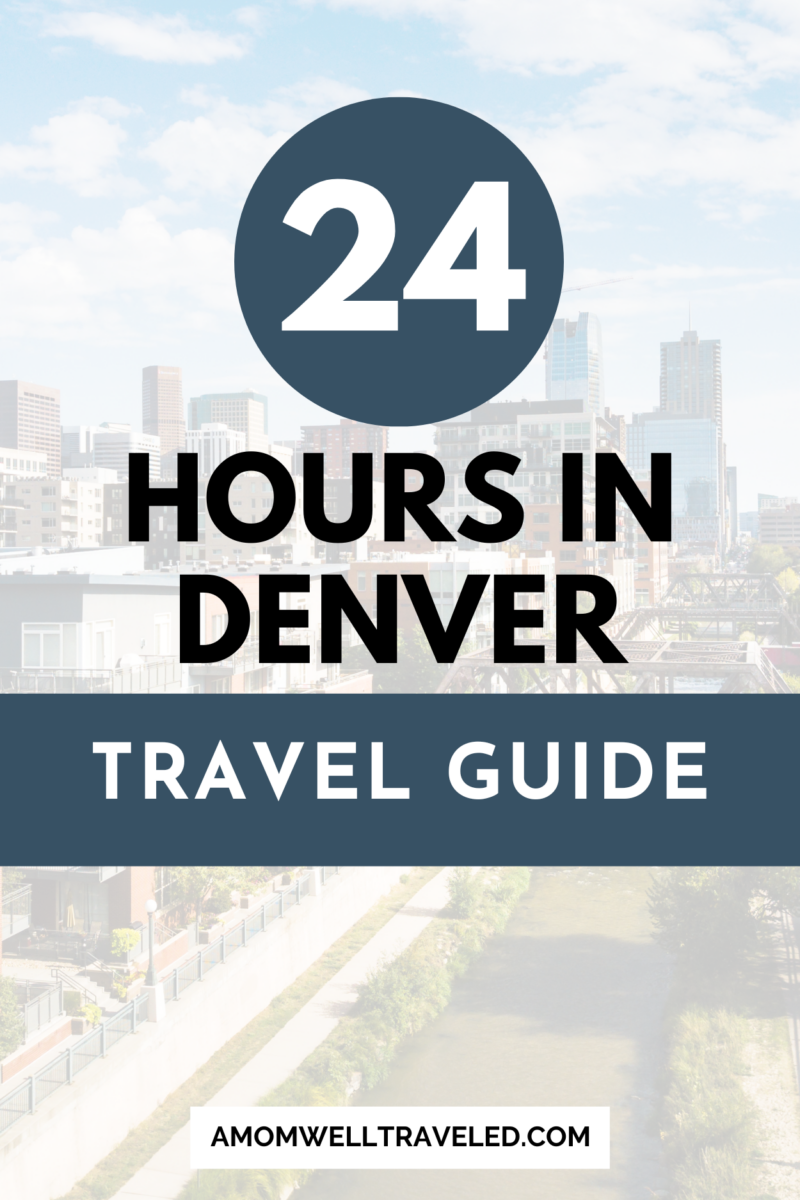 *This post contains affiliate links meaning at no additional cost to you, I earn a commission if you click through and make a purchase.*