Crayola Experience: Creative Fun for Kids in Orlando
If you're looking for things to do in Orlando with kids, the Crayola Experience at The Florida Mall is the perfect choice for all ages. Indoors and weather-proof, it offers a great escape from the Florida heat on a hot day and an entertaining way to spend an afternoon during rainy weather. Discover the fun of Crayola through interactive attractions, hands-on activities, and take-home crafts and souvenirs to remember your visit!
At Crayola Experience, you'll find over 20 attractions that will keep your kids busy for hours! You'll find no shortage of crayons either. Upon entering, you'll receive tokens. These tokens can be used to create your own crayon, receive a marker, or a 4 pack of crayons. You'll also find coloring stations that include crayons or markers. You can even create your own coloring page with your face! Other areas include a station where you can melt crayons to create spin art, melt a crayon down into a shape, play with scribble scrubbies, and more. There are also two playgrounds (one for toddlers and a larger one for older kids). Hungry? There is a snack stand to purchase food and drinks as it's recommended not to bring in outside food/drinks.
Visiting the Crayola Experience in Orlando is a must for kids of all ages! From the interactive displays and even the chance to have their very own custom crayon made, the Crayola Experience is a great way for the whole family to make memories together. With everything from light-up dances, to craft activities, there's something for every kid to enjoy.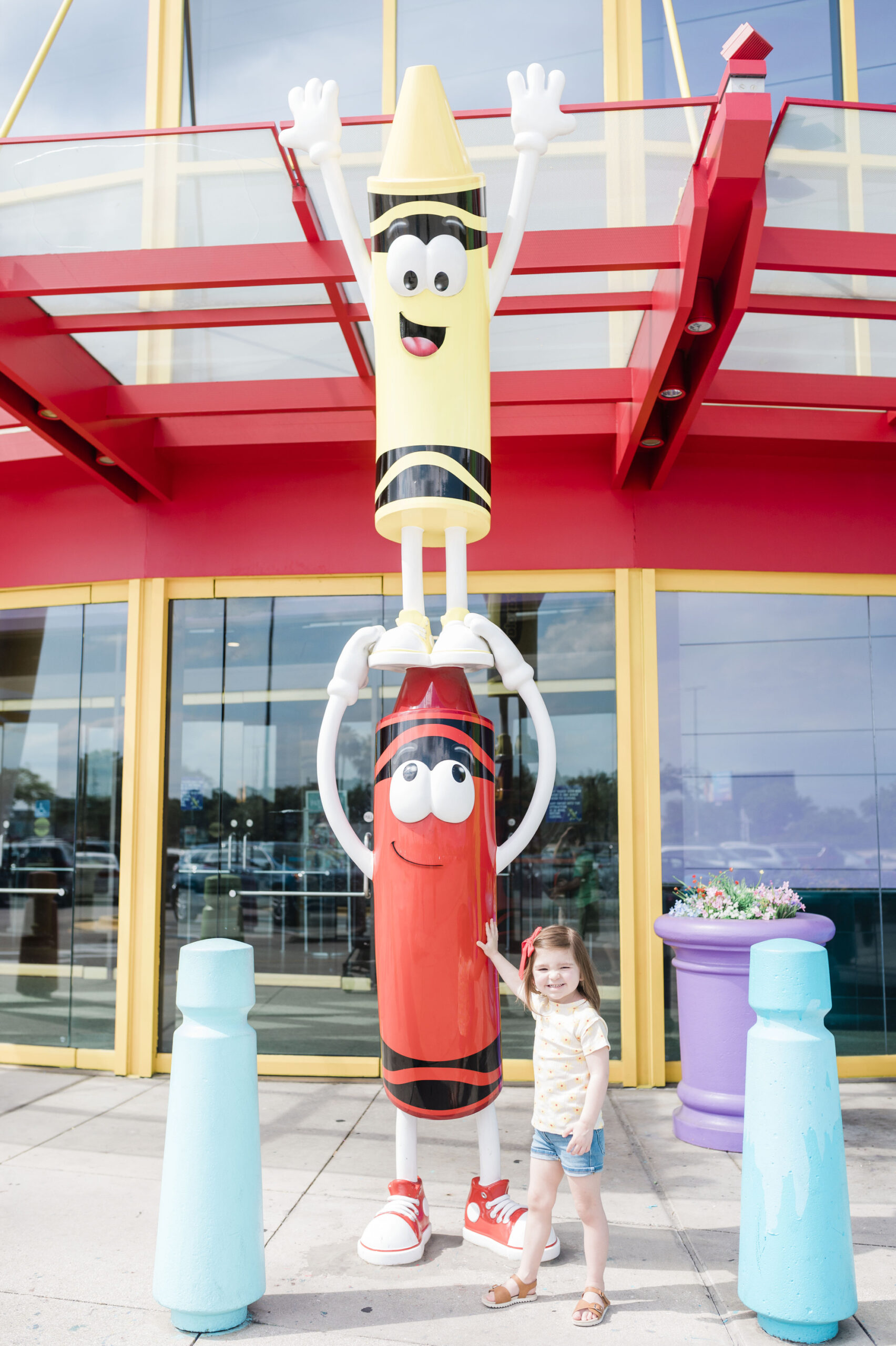 You can view some of our adventures at the Crayola Experience on my Orlando Highlight on Instagram.
Are you a teacher or first responder? You can receive a complimentary annual pass!
Looking for more to do in Orlando? Look no further than here.
*This was a gifted experience. All opinions are my own.*
Like this post? Pin it!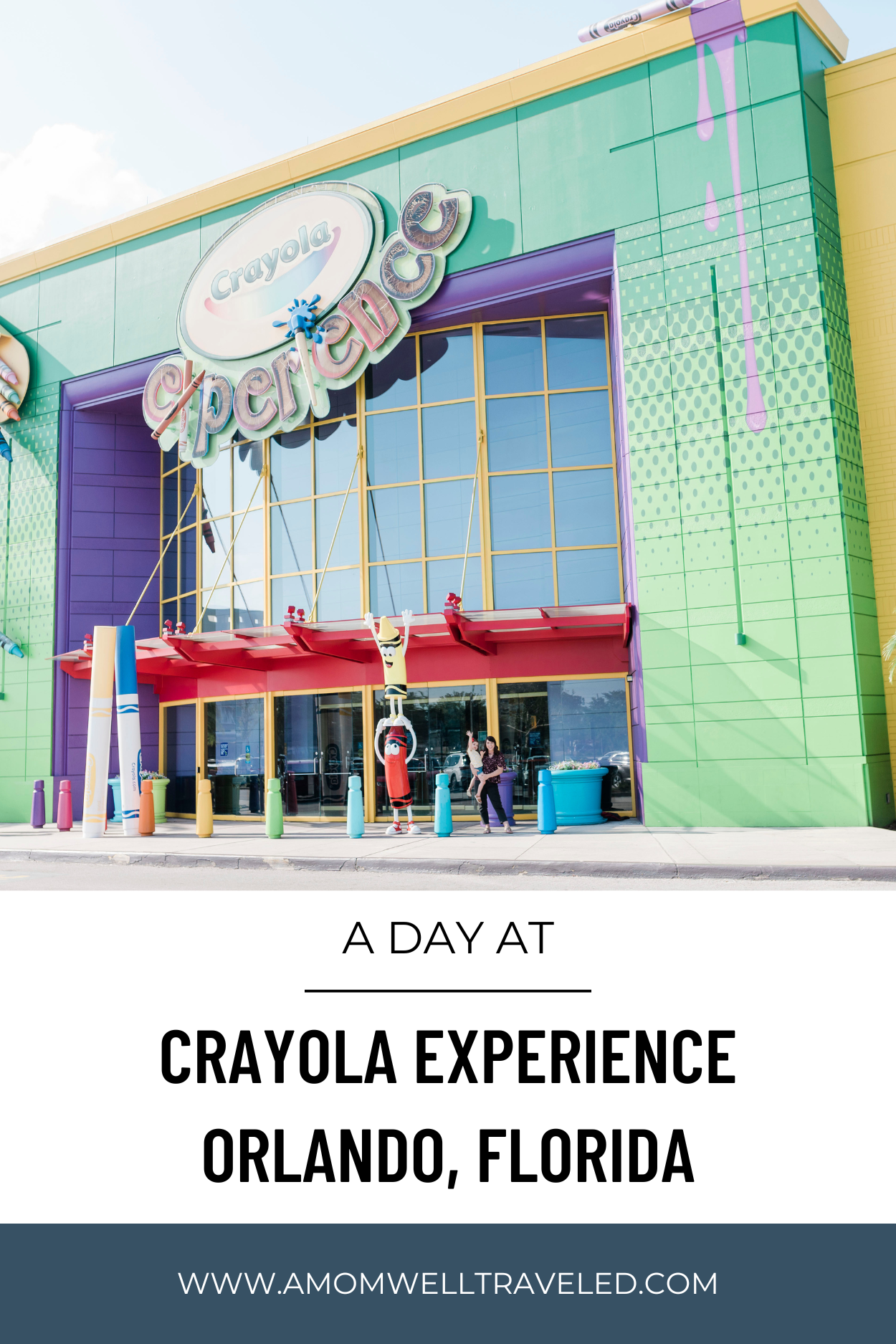 *This post contains affiliate links meaning at no additional cost to you, I earn a commission if you click through and make a purchase.*