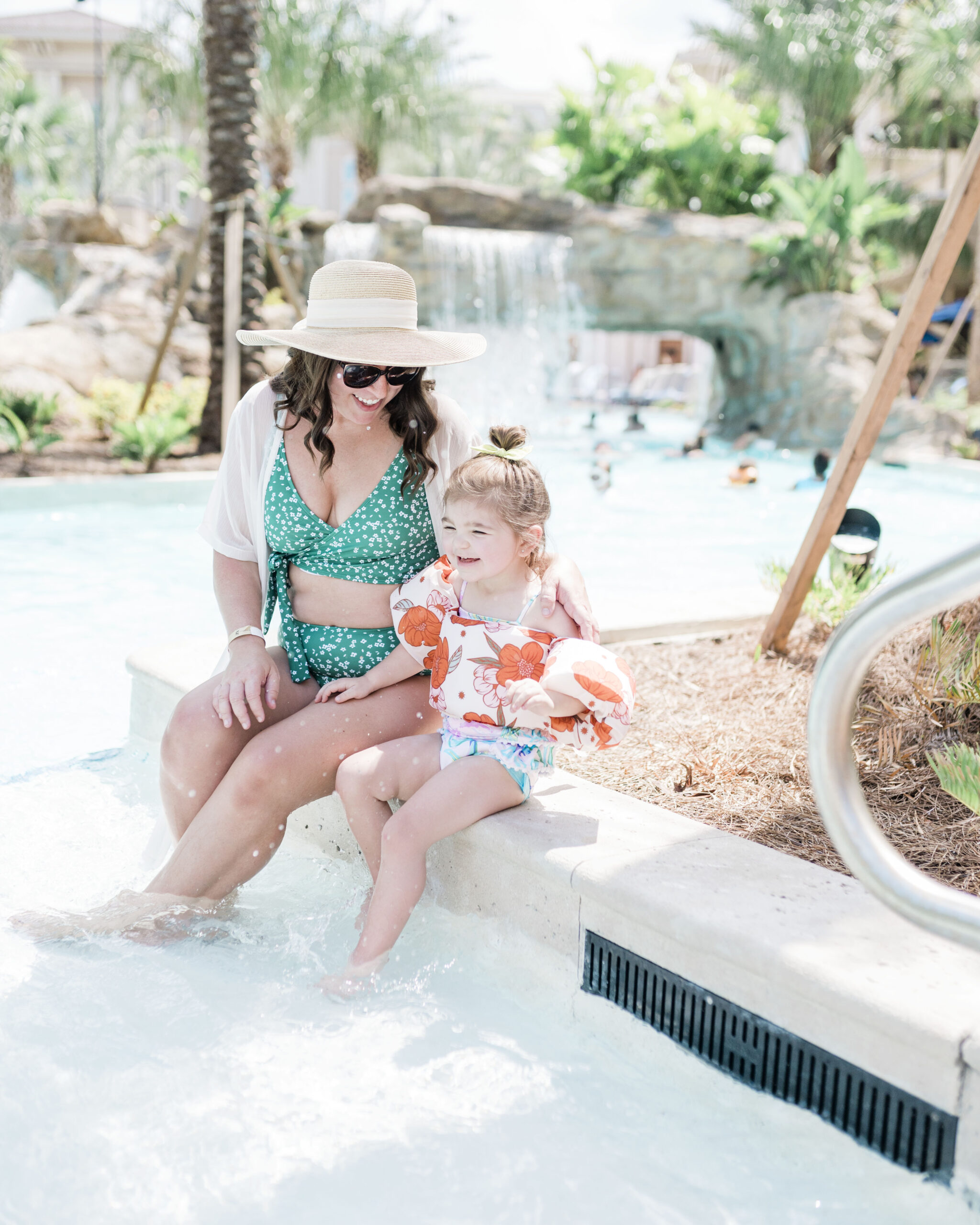 Experience the Luxury of Gaylord Palms in Kissimmee, FL
Who says staycations can't be fun? Staycations are a great option for us as traveling may not always be fun with a toddler. Choosing to stay local allows for shorter car rides and more time to relax at the resort. As the temperatures keep rising, the Gaylord Palms resort was the perfect place to cool down. We love their Cypress Springs Waterpark and the new Crystal River Rapids! We also love the atrium views and the plethora of dining and shopping options available to us on the property. You really never have to leave and it's so nice being able to relax and enjoy our time. A weekend mom doesn't have to cook and clean is a great weekend if you ask me!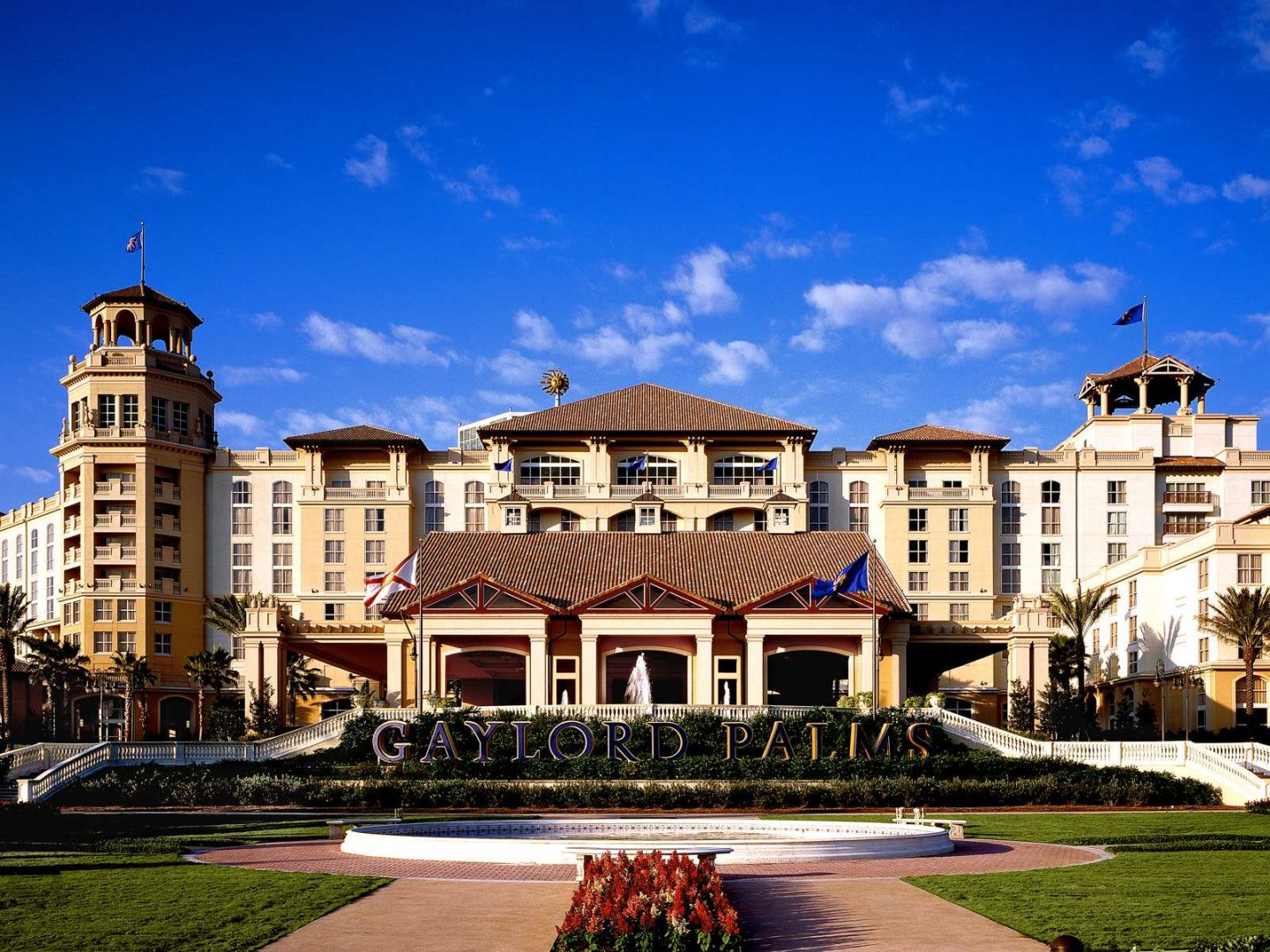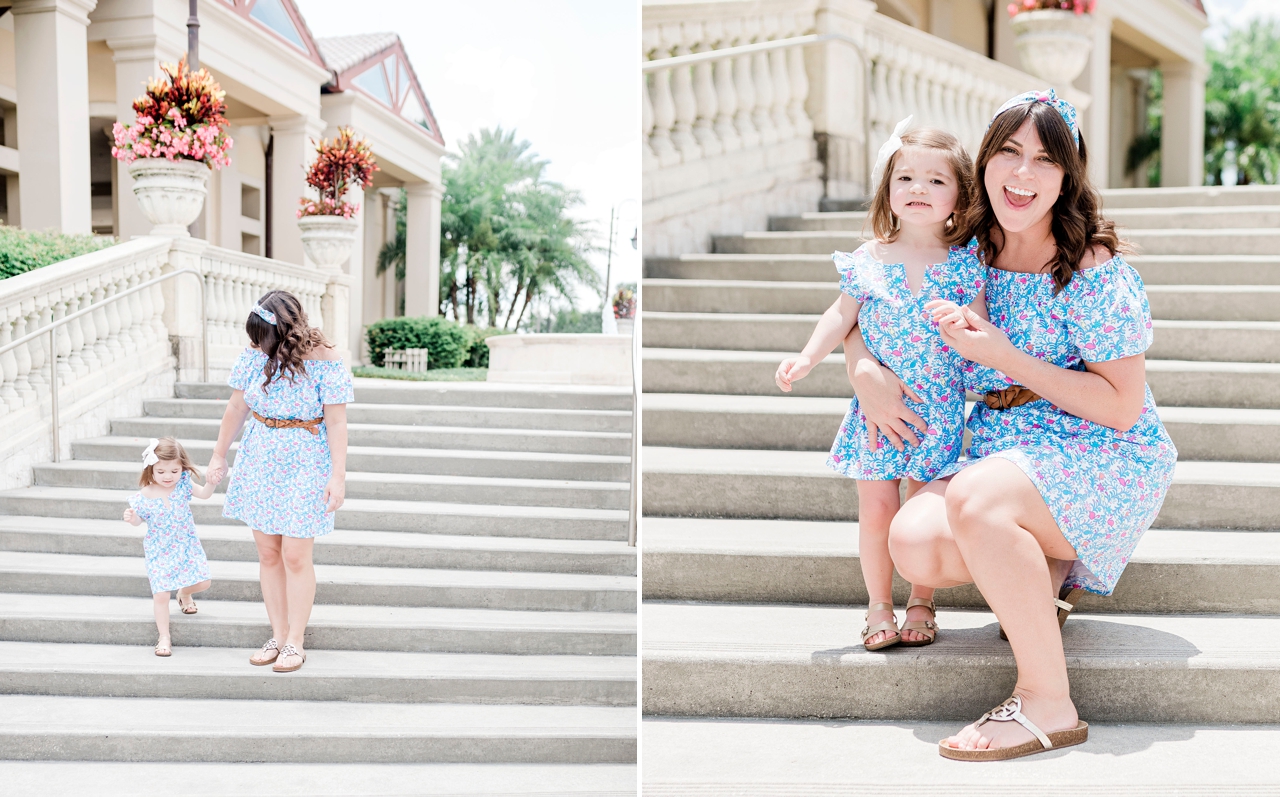 Of course if you're in town for any of the Orlando attractions, the Gaylord Palms is only 10-15 minutes from any of the parks! If you have the time on your trip, it's a great idea to space out your park days. For example, rather than doing 4 strait days of parks, plan a day in between where you can relax and recharge. This would also be the perfect opportunity to take advantage of Gaylord Palms' waterpark!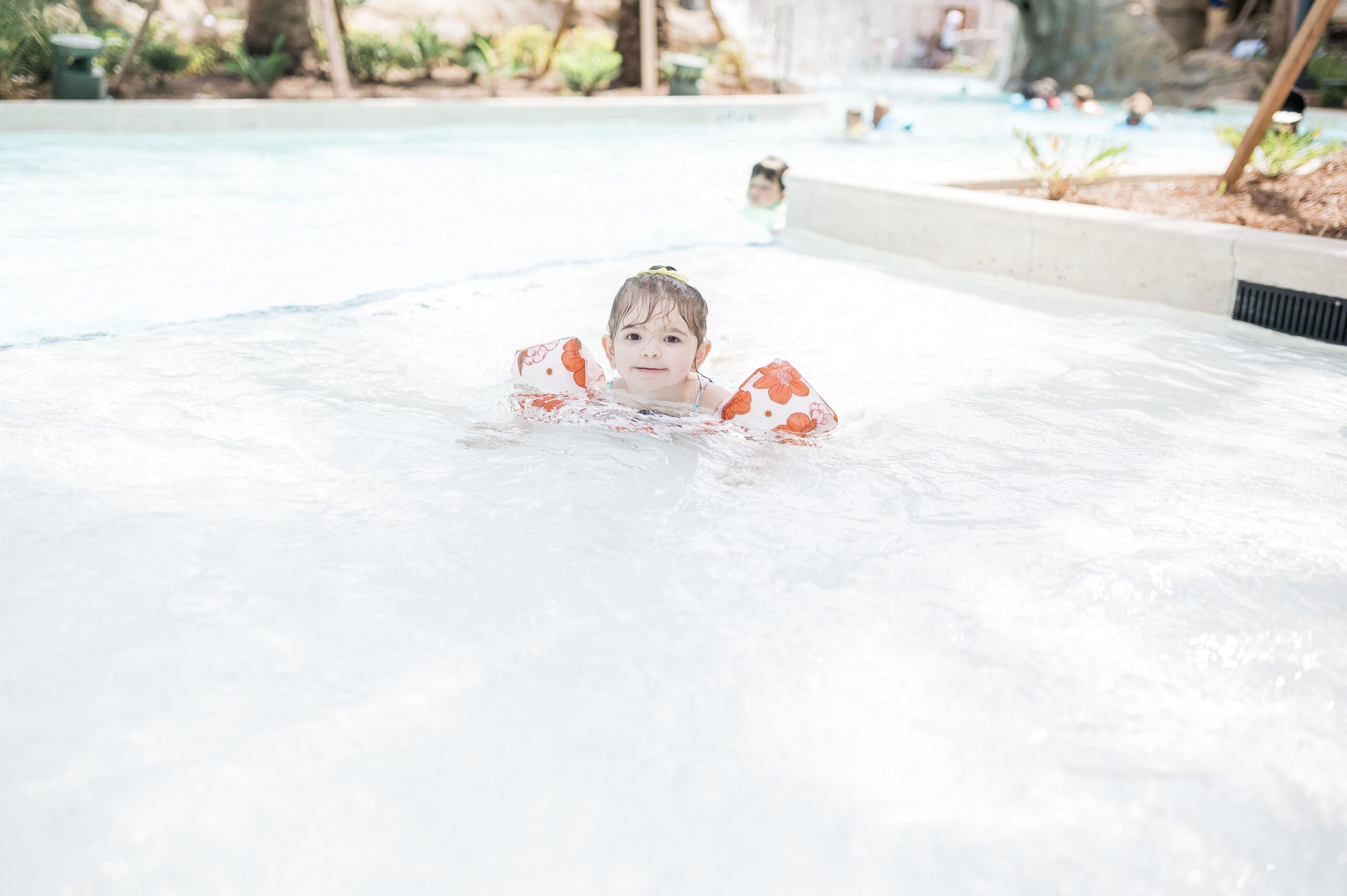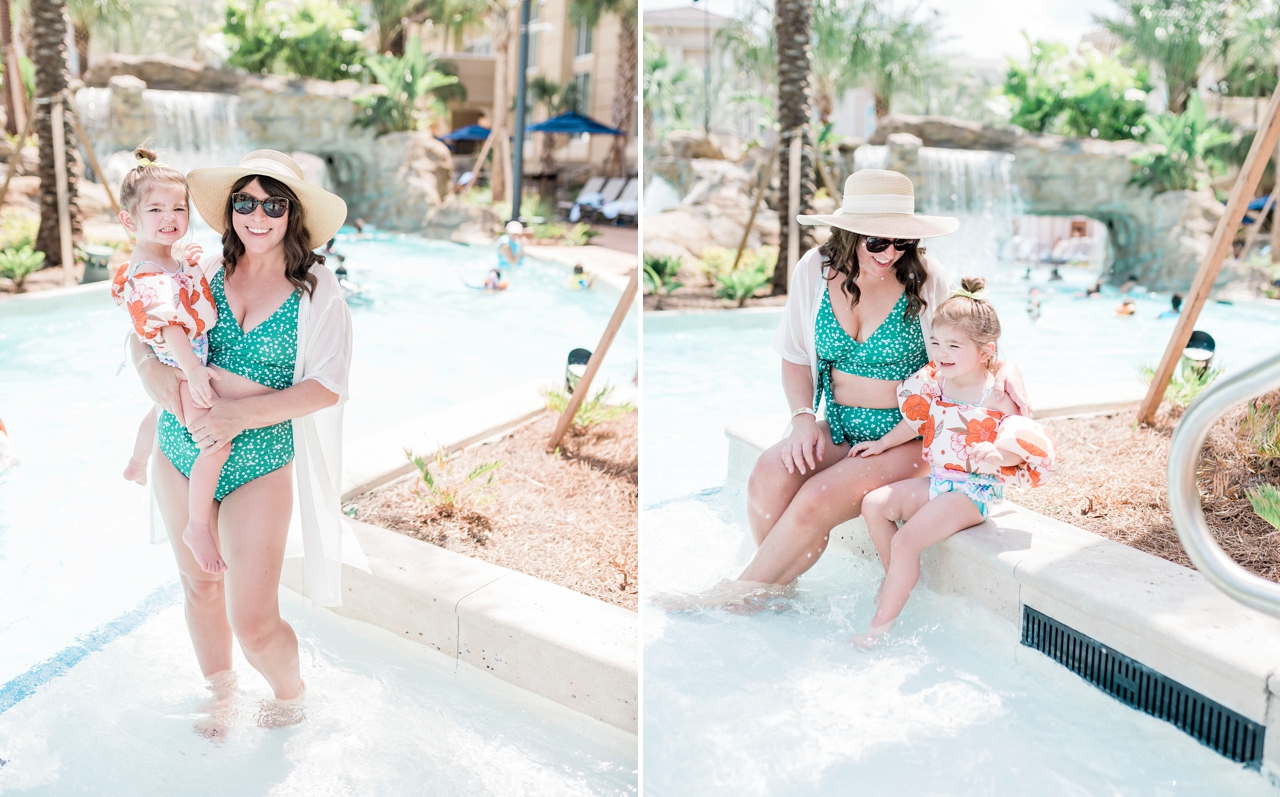 The Crystal River Rapids is the newest attraction at the Gaylord Palms waterpark. Unlike a lazy river, you'll twist and turn through speeding currents, natural waterfalls and limestone rock in this exhilarating new ride. The waterpark also features two pools, a Flowrider surfing experience, a multi level playground, and numerous slides. You can also purchase premium seating ahead of time so you're not rushing to the pool each morning. We loved our seats by the Crystal River Rapids.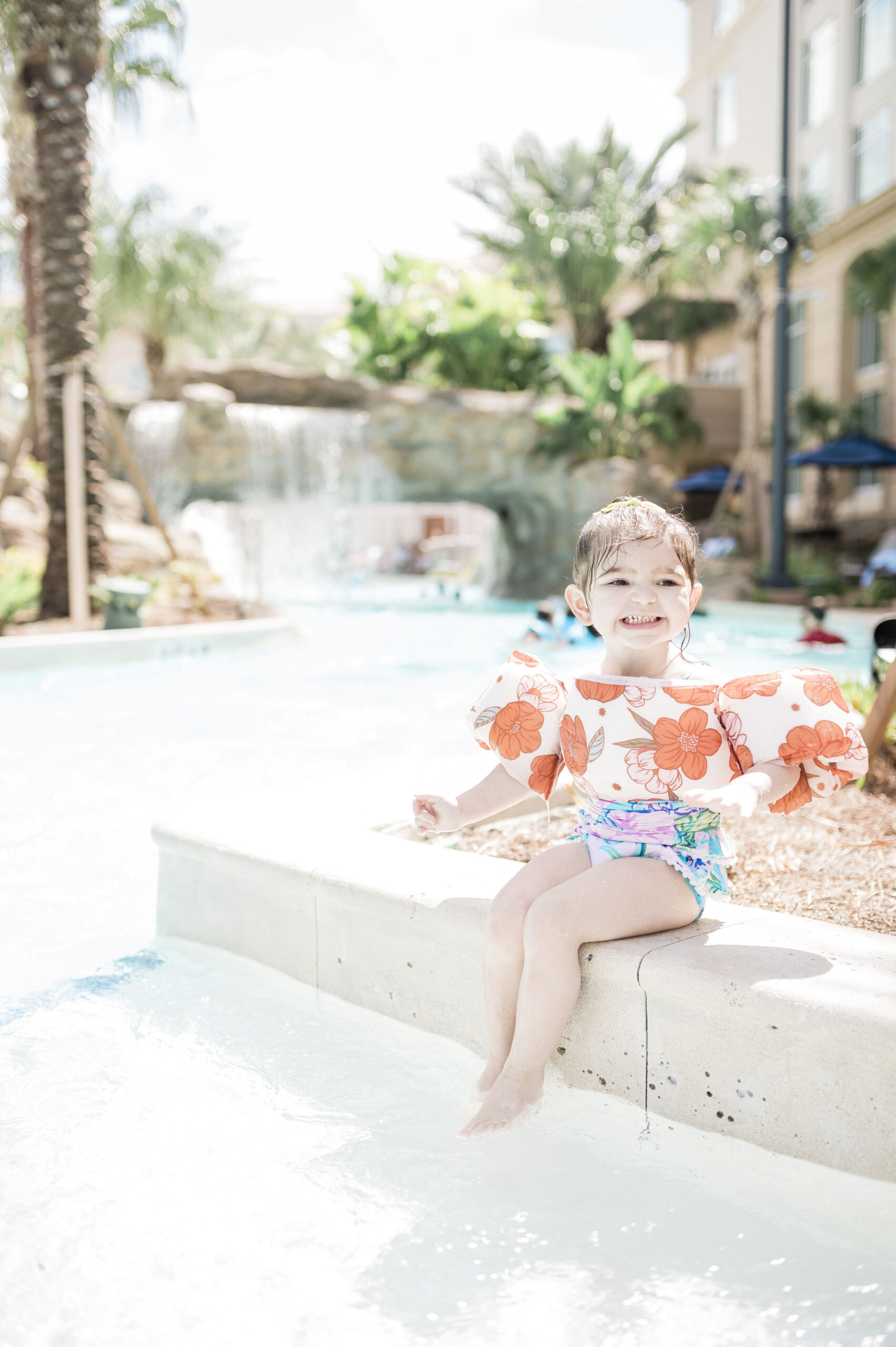 The Gaylord Palms also has numerous activities throughout the week. (You'll receive an itinerary at check-in). This summer you can participate in an activity called E.X.Plore where you can become an official Florida explorer! You'll be guided throughout the atrium as you learn about Florida history. This is a great activity to do on your first day so you can become familiar with the property, however, this activity only runs Friday-Sunday. You'll receive your own explorer journal and polaroid keepsakes,too.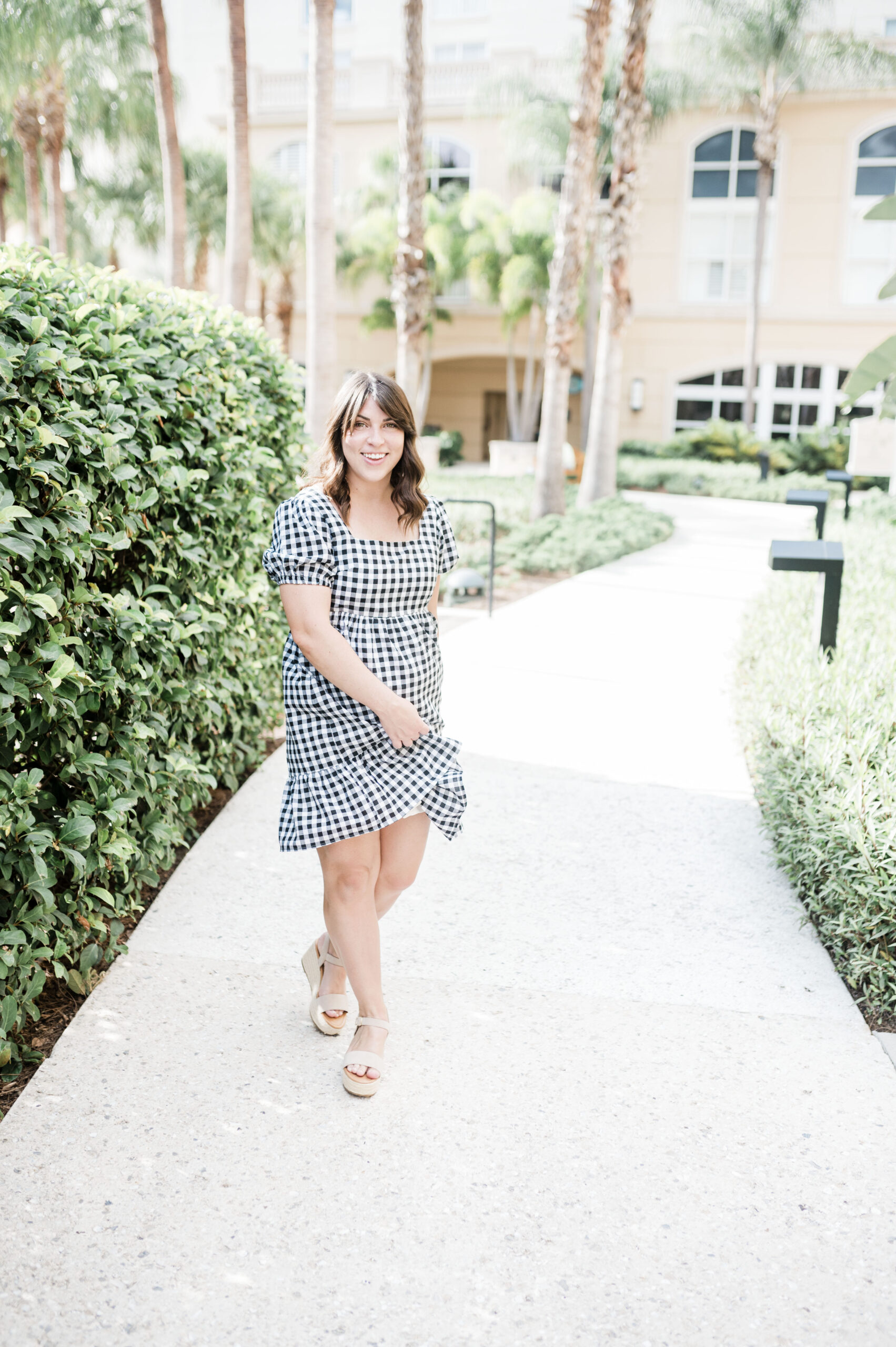 This was our third time staying at the Gaylord Palms and each time we are thrilled with the customer service, property, and our overall stay. If you ever have the opportunity to stay at a Gaylord property, we highly recommend!
*This post is sponsored by Gaylord Palms. All opinions are my own.*