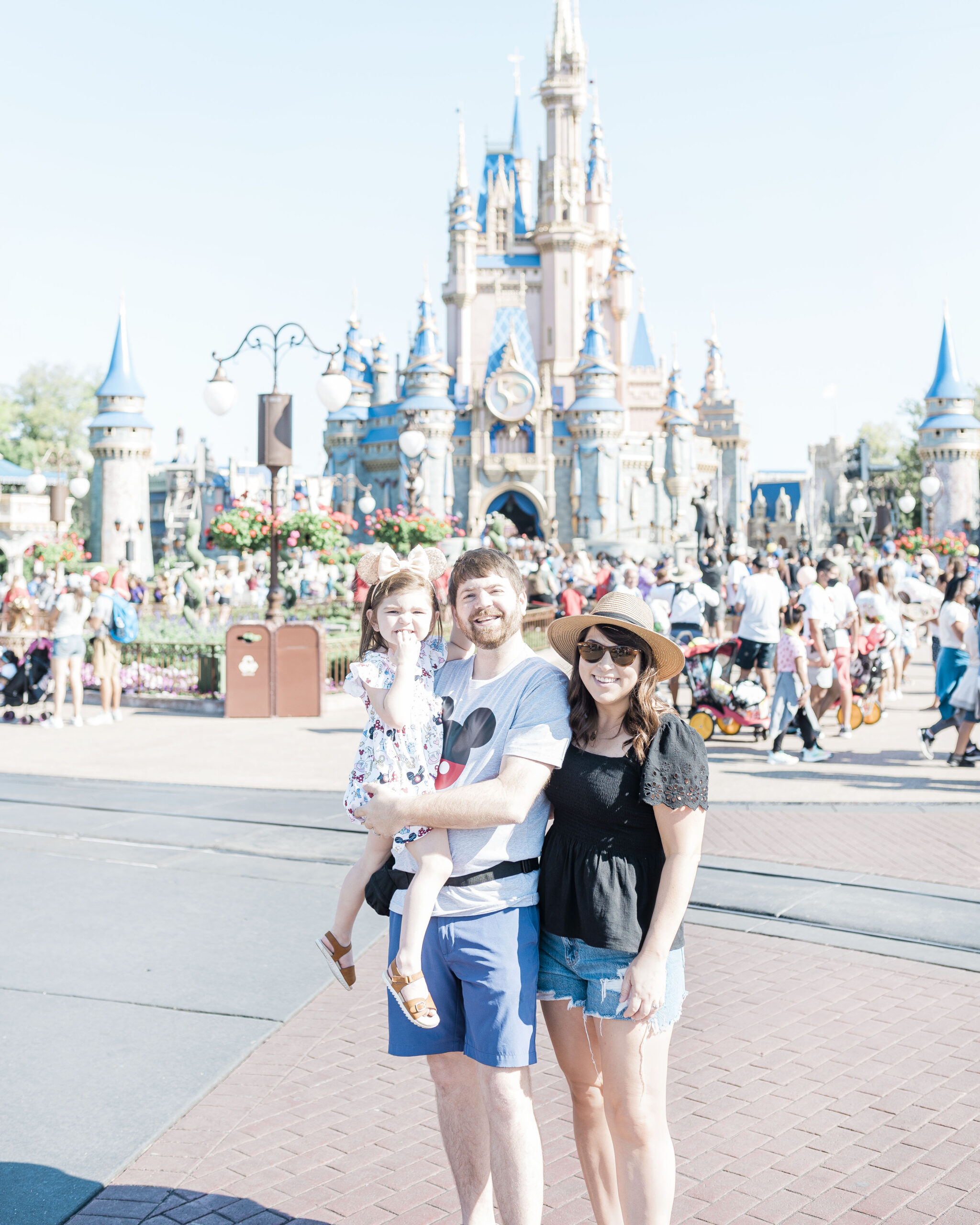 4 Disney Tips and Tricks for a Magical Visit with Kids
Though I've been a Floridian for most of my life, I've never been a theme park expert. It seems any time you mention you're from Orlando to others, they assume you visit the parks regularly. It had been 9 years since we had been to Disney World. NINE YEARS! This time we would be taking our three old daughter with her cousins (4 and 5) and other family members. These are just a few tips and tricks that helped us survive the parks. I'm sure I can share more, so if you have any questions, please feel free to ask below.
1. Pack Snacks & Drinks to Take into Disney
Did you know you could bring food and drinks into the park? Tickets for Disney World are expensive enough, so saving money any where we could was definitely our goal. We packed lunches and plenty of snacks to keep our kiddos satisfied throughout the day. I also recommend packing as many bottles of water as you can, as most days in Florida are blazing hot. Did you know you could bring in your own bubble wand or other toy? You can certainly save a few extra bucks and maybe a meltdown by having a pre-purchased souvenir on hand.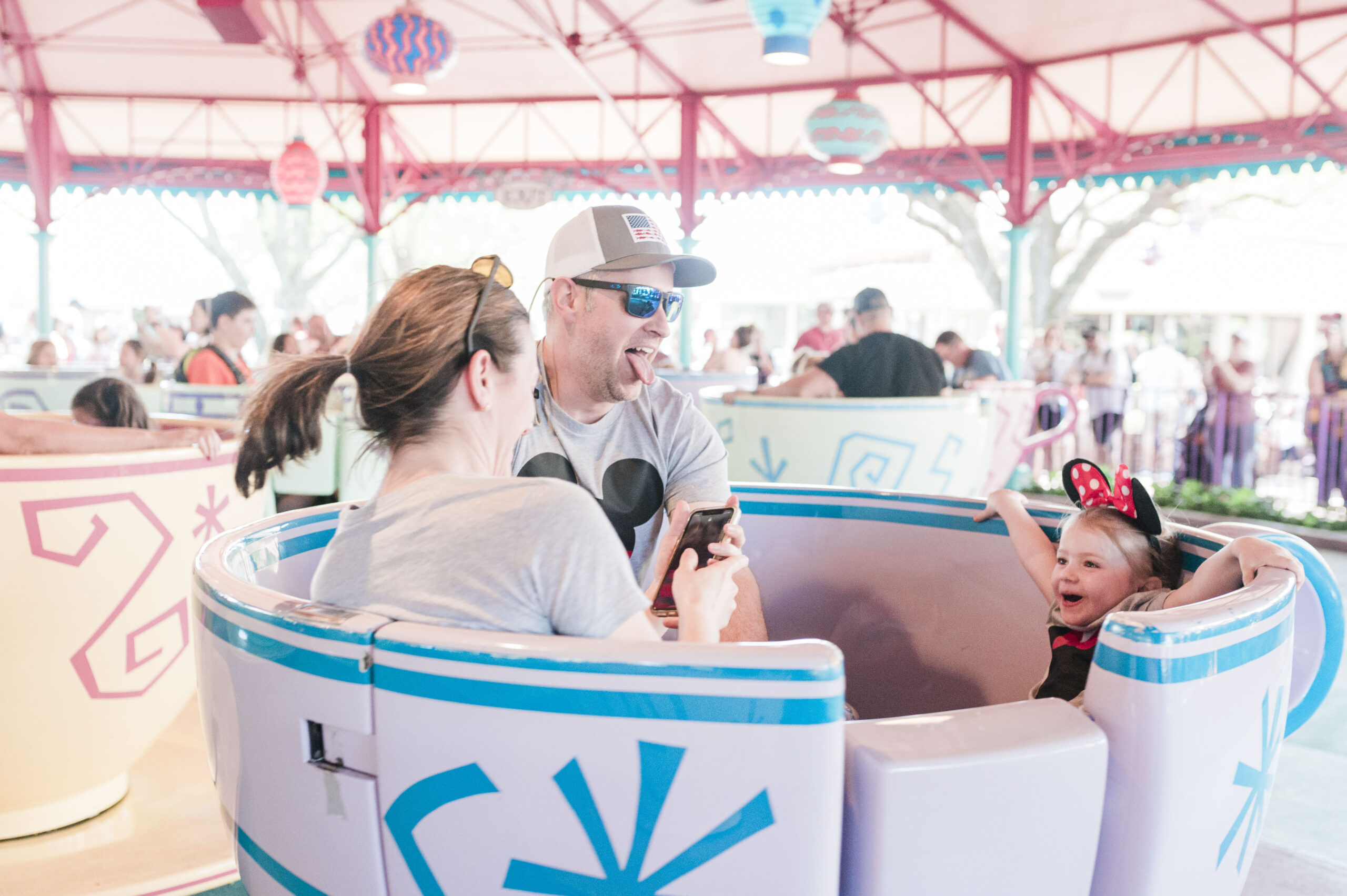 2. Download the My Disney Experience App
Prior to your visit to any park, make sure you have the Disney app and link your park tickets. This will make everything so much easier. You can view park maps, look up wait times, attractions, show times, make dinner reservations, and even order food all through the app. In addition, make sure you have a fully charged phone, use lower power battery mode if available. If you have a battery bank, definitely have that handy too. You can also bring a phone charger and charge up at various spots throughout the park.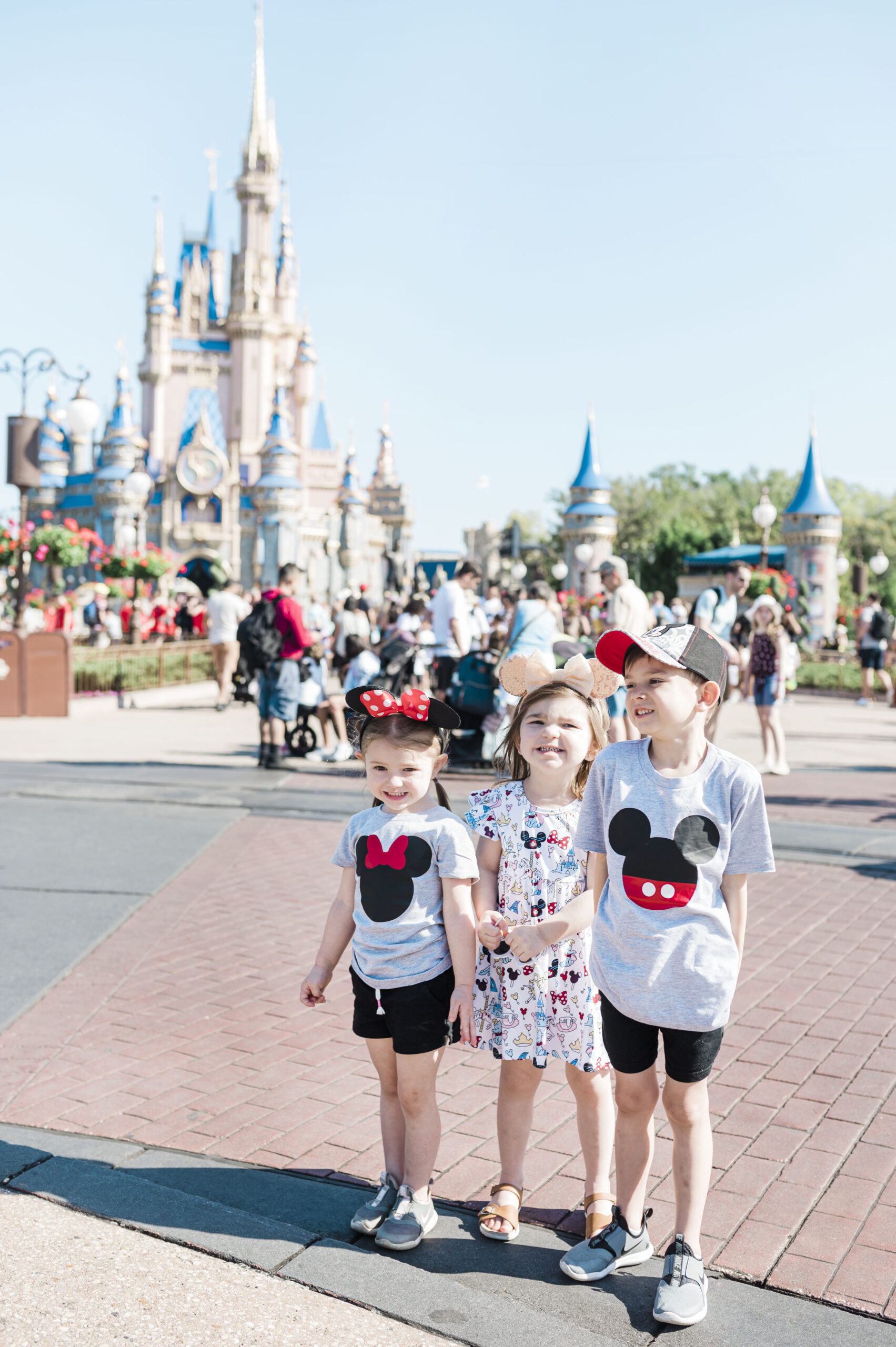 3. Is Genie+ Worth It?
Genie+ is an add-on feature that costs $15 per person and allows you to make reservations for attractions which allow you to by pass the standby line through the lightning lane. You can make your first reservation at 7:00 am on the day of your park reservation. Seeing as we went during spring break and had a large group, we decided to give Genie+ a shot. Making your first selection can be tricky. You want to choose a ride that you know will have a lengthy wait, but you can only choose one attraction at a time. As guests start reserving attractions, the availability gets later and later or even fully booked. So, a top ride may have a reservation for 6:00pm. We found it to be smarter to pick a ride with an earlier time so we could fully utilize Genie+ throughout the day. We made our first selection for Buzz Lightyear. Once you scan your Genie+, you can then make your next selection. At this point, you may find 2-3 hours time until the next available ride. We took those gaps as opportunities to wait in lines that were shorter, eat lunch, meet characters, etc.
We absolutely felt that Genie+ was worth it at Magic Kingdom. Since the park has around 28 rides, we were able to use our Genie+ several times plus enjoy other rides in the standby line. We also used Genie+ at Hollywood studios, but didn't find it to be as useful. Hollywood Studios has less rides and many of those rides are so popular that unless you have quick hands, you can't get a reservation. We tried to use single rider lines when available and opted to enjoy the many shows offered at Hollywood Studios.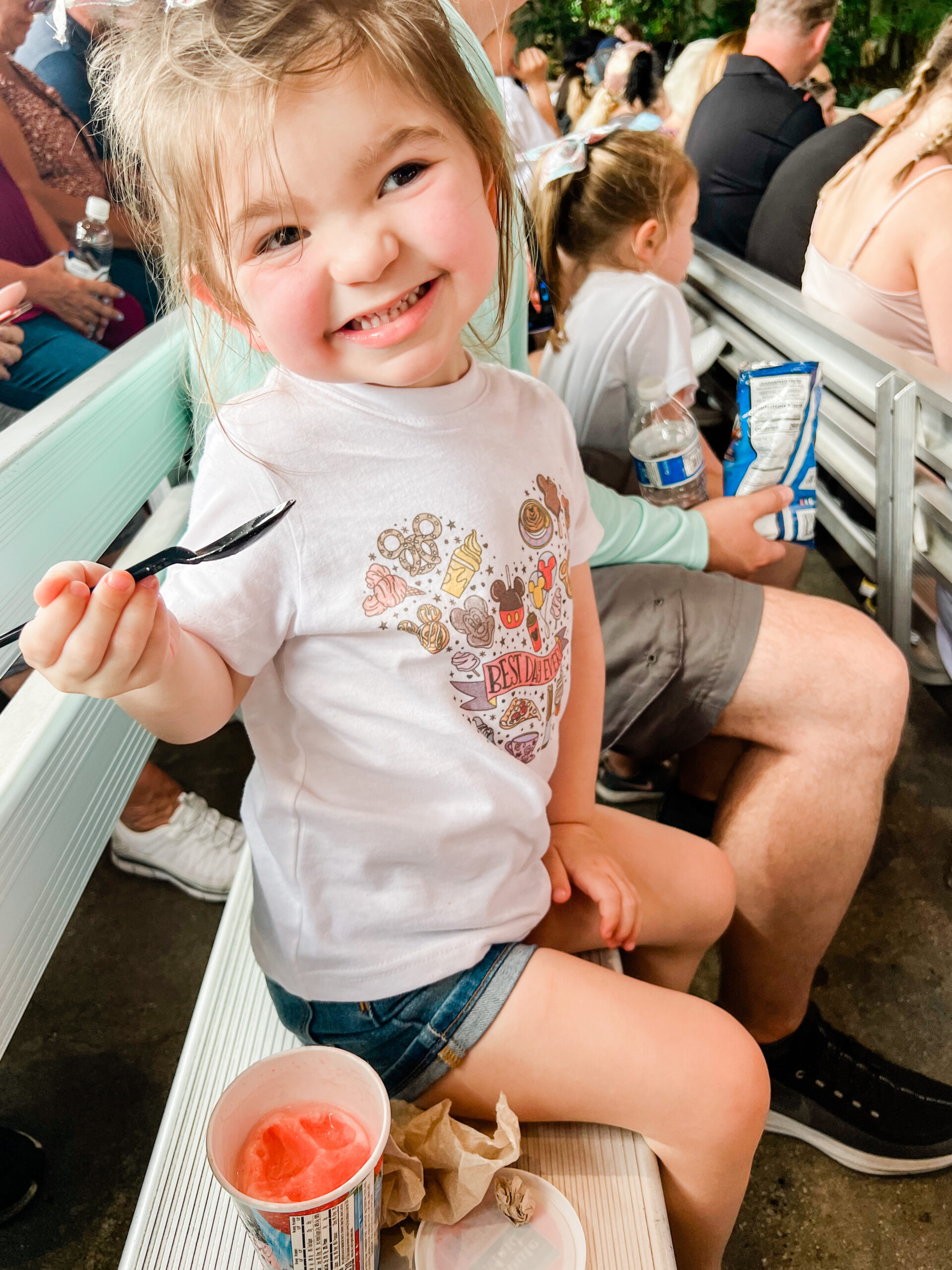 4. Measure Your Kids Before Going to Disney
If you're taking little ones to the park, measure them! I also used my Disney app to research the rides to figure out which ones had height requirements. My daughter is 40 inches, so she was able to ride most rides, but she's also timid so rides that are especially loud or fast she doesn't like. Luckily Magic Kingdom has multiple rides where you sit in a small cart and slowly move around that we still had plenty of options. However, at Hollywood Studios, the only ride our daughter rode was Toy Story Mania. So definitely know your kids, know their heights, and know the rides. This makes the day so much easier because you're not trying to figure things out in the moment.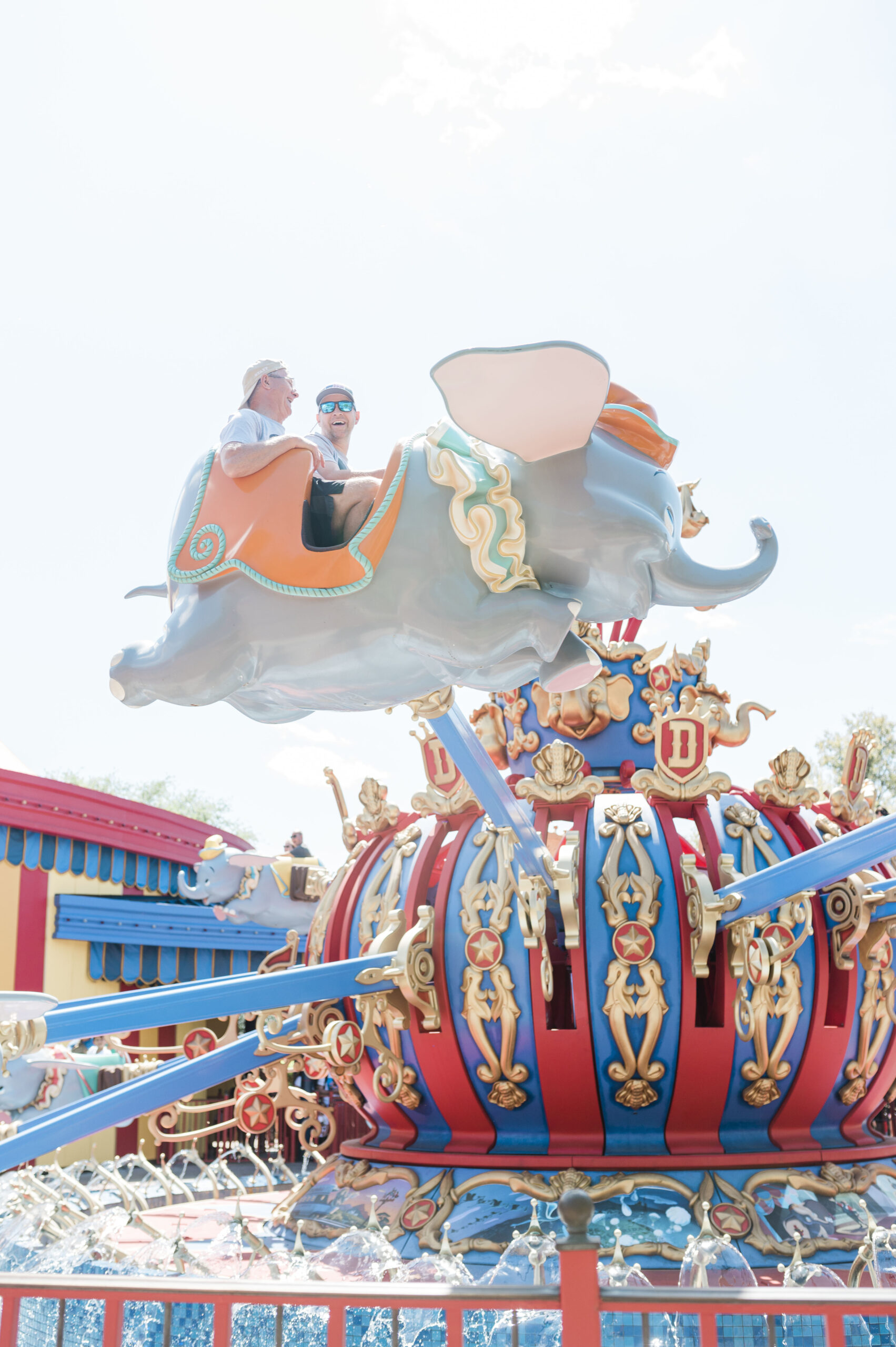 Want to know how to save on Disney Resorts? Check out this post here.
Questions? Please feel free to drop them down below.
Like this post? Pin it!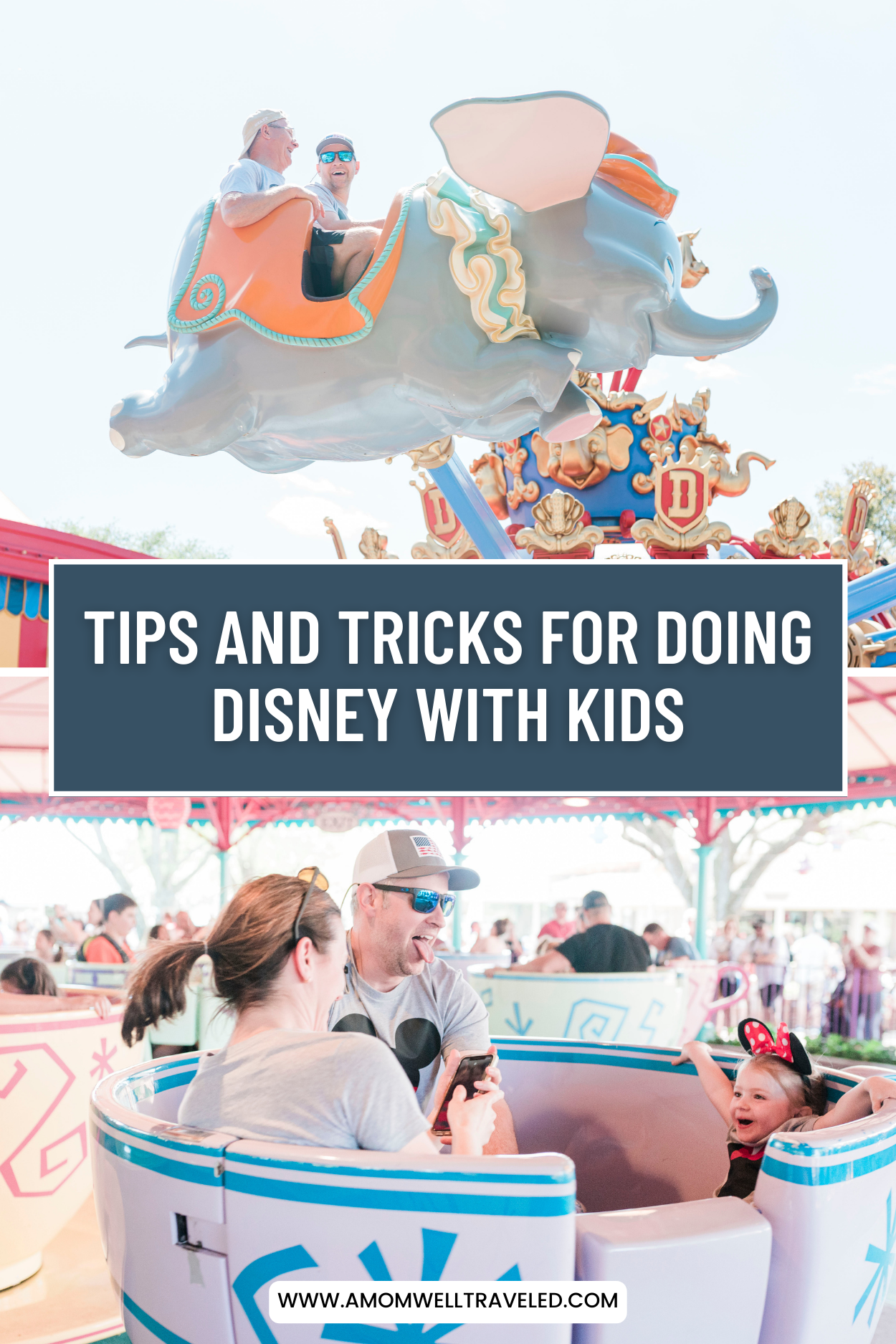 *This post contains affiliate links meaning at no additional cost to you, I earn a commission if you click through and make a purchase.*