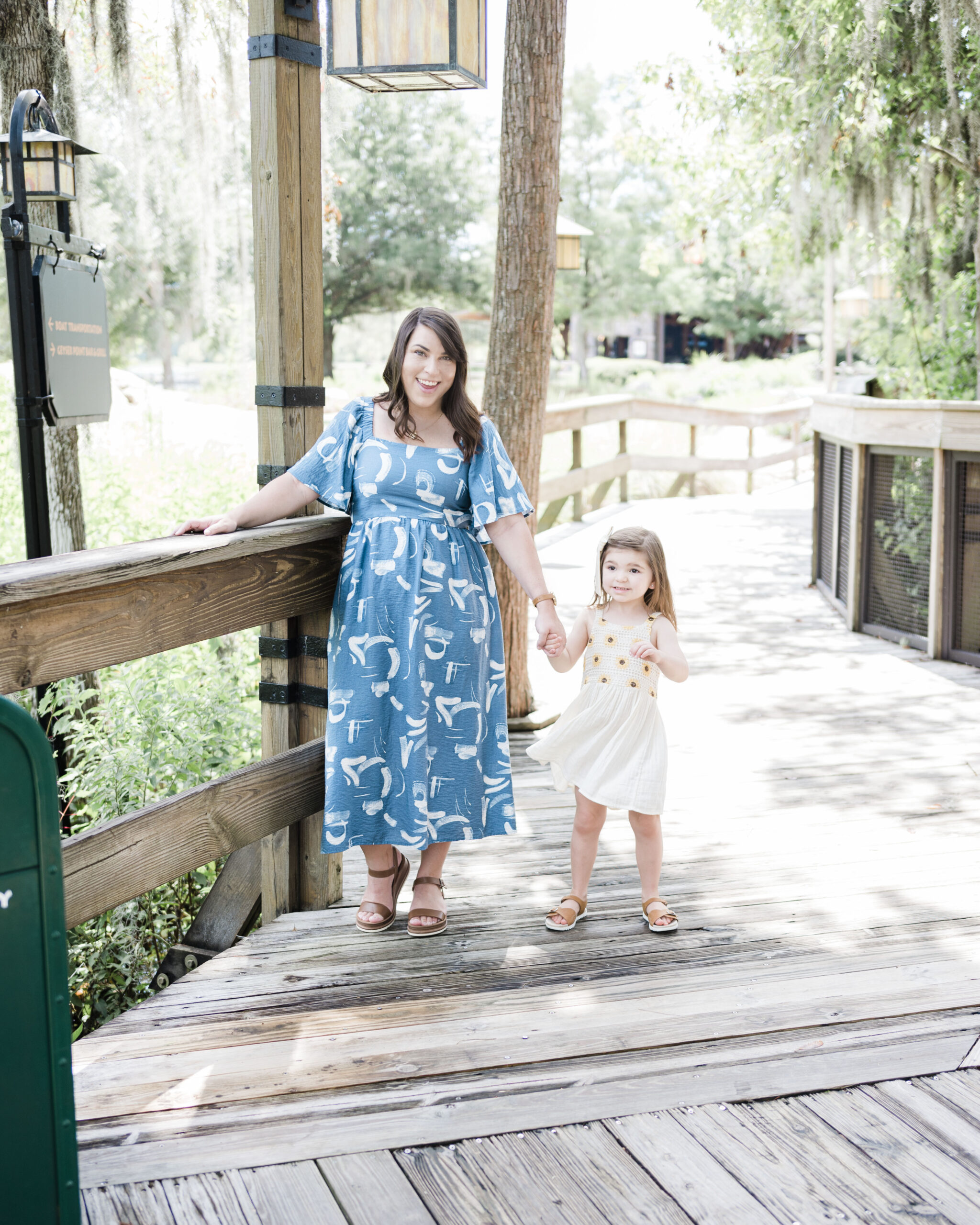 Copper Creek Villas and Cabins at Disney's Wilderness Lodge
The Copper Creek Villas and Cabins at Disney's Wilderness Lodge is Disney Vacation Club's 14th Resort. The resort is a picturesque retreat that embraces the natural setting of the Pacific Northwest. Located just around the river bend from Magic Kingdom Park, this rustic home away from home will give you that feeling of being in the great outdoors.
We recently had the pleasure of staying in a 1 bedroom villa thanks to David's Vacation Club Rentals. All villas include a kitchenette and 1-3 bedroom villas include a washer and dryer. The 1 bedroom villa includes a king-sized bed and 1 pull out queen-sized sofa bed, as well as, additional seating, a jetted tub, walk-in shower, and large balcony.
There are 2 pools at Wilderness Lodge. The Silver Creek Springs Pool appears to be "spring fed" from the hot spring originating in the lobby. The pool itself is encompassed in a small forest of trees and rocks. The water-slide cascades down a rock formation, emptying out into the deeper end of the pool. There is also a hot tub and cold spa in addition to a kids' water play area. The Boulder Ridge Cove Pool is located at the Boulder Ridge Villas at Disney's Wilderness Lodge. Pool towels are available. While I absolutely LOVE the pool areas, the shade is VERY limited, so arrive early to ensure you have an umbrella to escape the Florida heat. There are also lifeguards spread out throughout the pool area and 1 lifeguard at the kids' water playground area.
You can also enjoy a jogging trail, tennis courts, arcade, nightly marshmallow toasting and movie, and more! There is also a nightly Electric Water Pageant on the river. (We were way too tired from the pool to stay up to see it).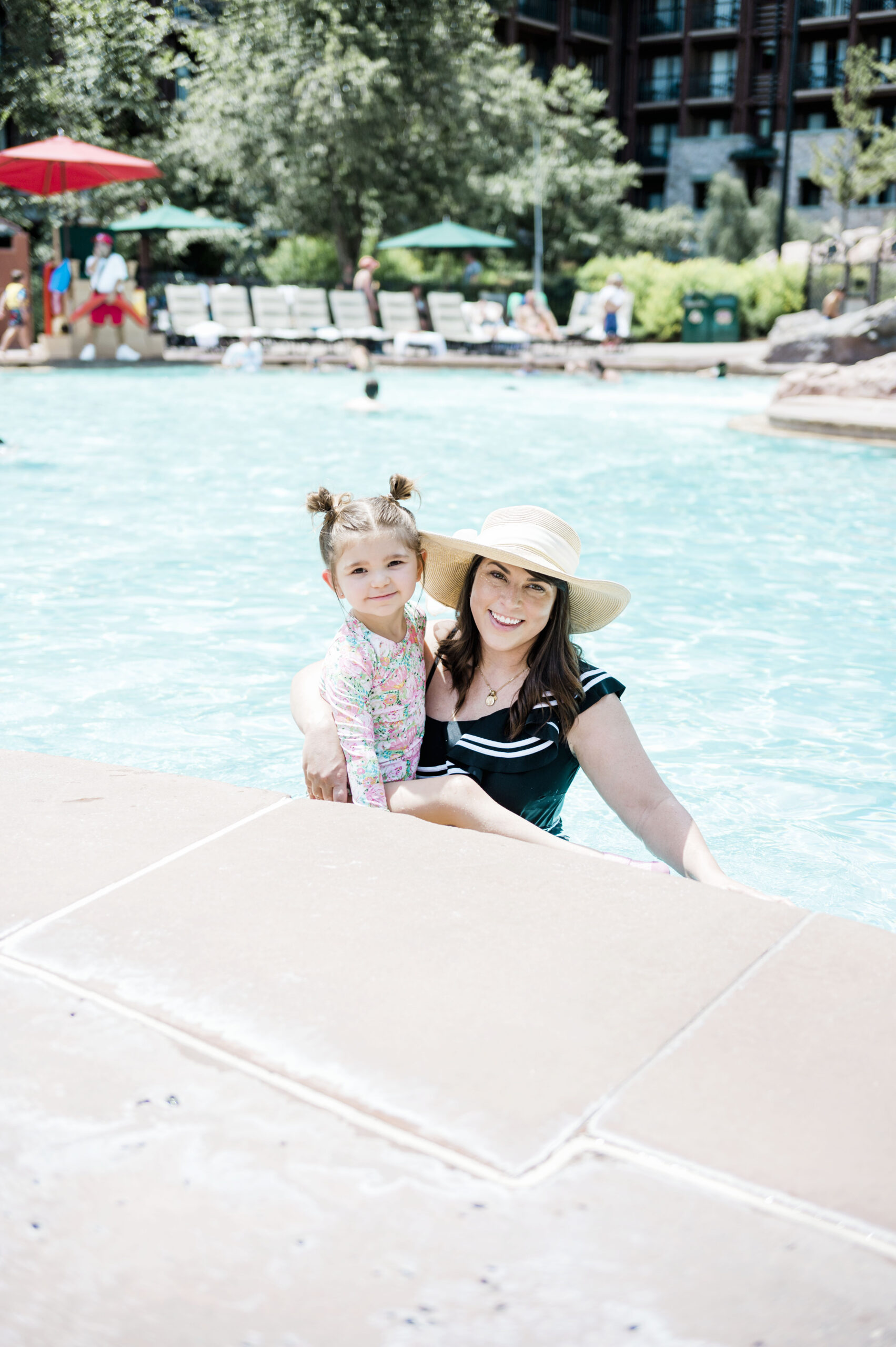 There are 5 dining options to choose from at Copper Creek Villas and Cabins at Disney's Wilderness Lodge. There are 2 quick service options: The Roaring Fork (open breakfast, lunch, and dinner) and Geyser Point (located outside by pool). Table service restaurants include: Whispering Canyon (open breakfast, lunch, and dinner–reservations accepted), Territory Lounge, and Story Book Dining (reservations highly recommended). Storybook dining features Snow White and the Seven Dwarfs and features a set menu. We ate at Roaring Fork during our stay for the simplicity.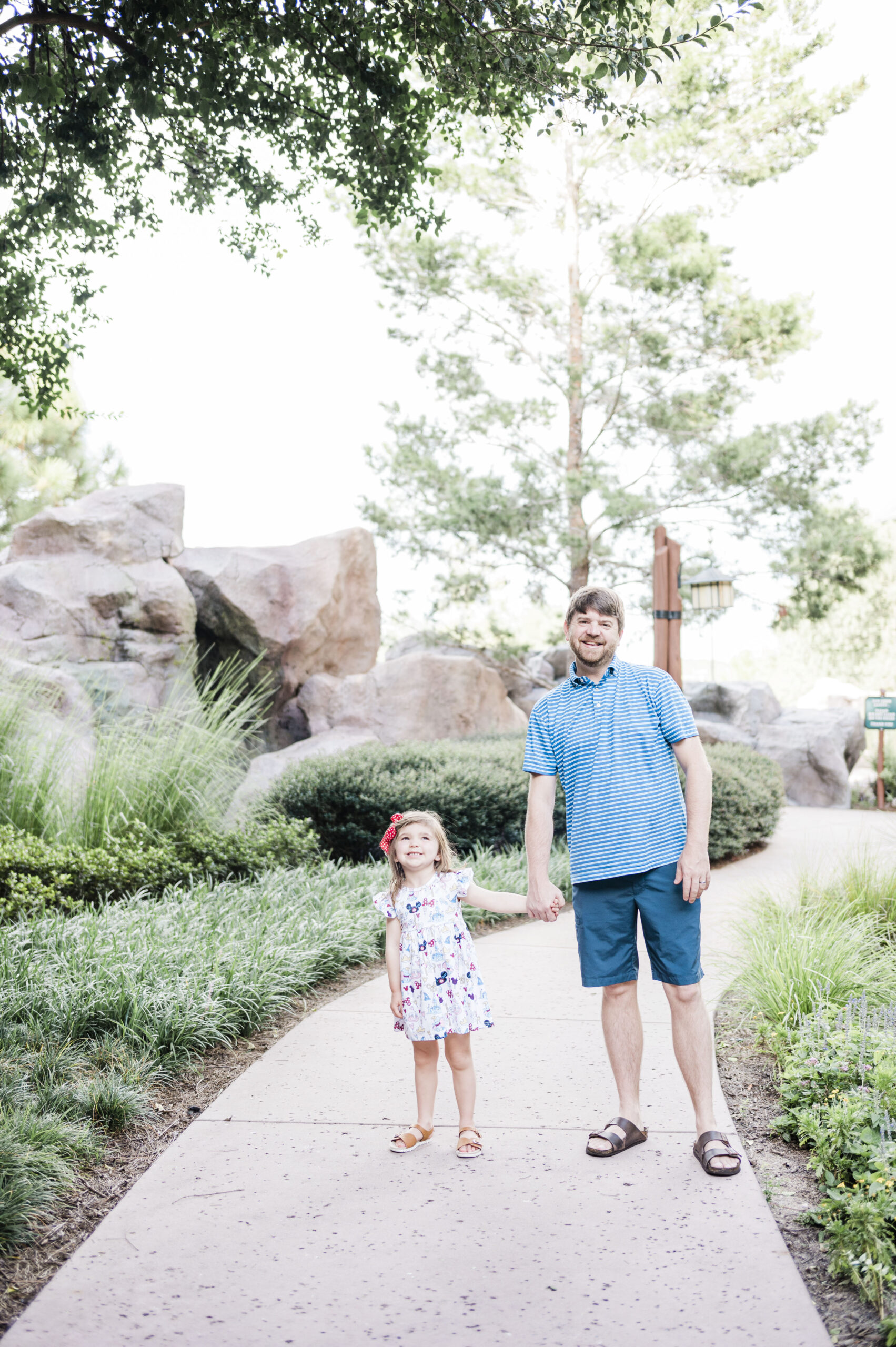 You can also view Magic Kingdom's fireworks by the river and even take the ferry to Magic Kingdom rather than the bus for a more unique experience!
Overall, we fell in love with Copper Creek Villas and Cabins at Disney's Wilderness Lodge. It's definitely one of our new favorite Disney resorts.
If you would like to stay at a Disney resort via a Disney Vacation Club Villa, I HIGHLY recommend using David's Vacation Club Rentals to book your stay. You can save 30-50% by renting DVC points from David's compared to booking the same room through Disney's Central Reservations. You can learn more about David's Vacation Club Rentals here. You'll also see an inside look at Disney's Animal Kingdom Lodge.
David's Vacation Club Rentals FAQ
How far in advance do I need to book?
You can find a guideline on how far in advanced to book here. Ultimately, it just depends on which resort you're interested in and what type of villa.
Can I cancel my reservation?
No. Due to the complexity of banking and borrowing points, cancellations, upgrades and date modifications are not permitted. You may explore the possibilities of adding travel insurance to protect yourself against unexpected situations.
How do I proceed to check availability and make a reservation?
Complete the reservation form which gathers all of the details of the members of your party, choice of resorts/room types, and check-in/check-out dates. The more flexible you are, the greater the chance of success. A $105.00 US partial payment (not a fee) is taken (by Visa, Mastercard or PayPal), which is returned to you if your reservation can not be secured, usually within 24 hours (weekends and holidays excluded). My operations are in Canada. Recently, some U.S. credit card issuers have been charging their customers a cross border transaction fee. You may want to check with your card issuer prior to providing payment. The $105.00 deposit will be absorbed for work performed on any secured reservations that are not paid for in full. Payment is due in full upon receipt of your confirmation number.
How do I check to see how many points are required?
Use this simple point calculator which will show you the total points required for all room categories at all resorts for the duration of the dates you select. Hint: Hold your mouse over the number of points to view the total price calculation.
You can find answers to other FAQ here. The team at DVC is always happy to answer any of your questions and help make your Disney trip magical.
*This is a sponsored post. All opinions are my own.*