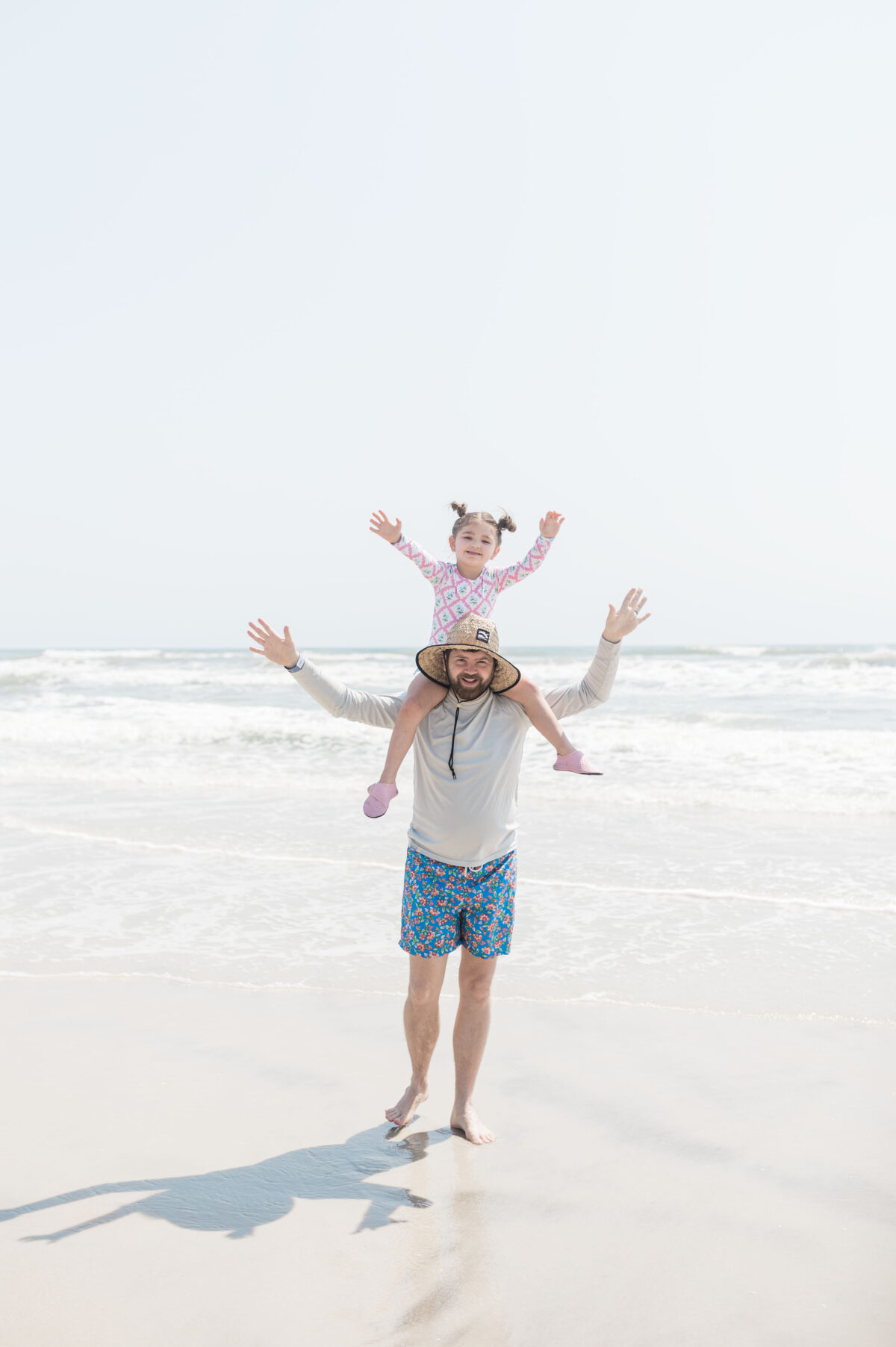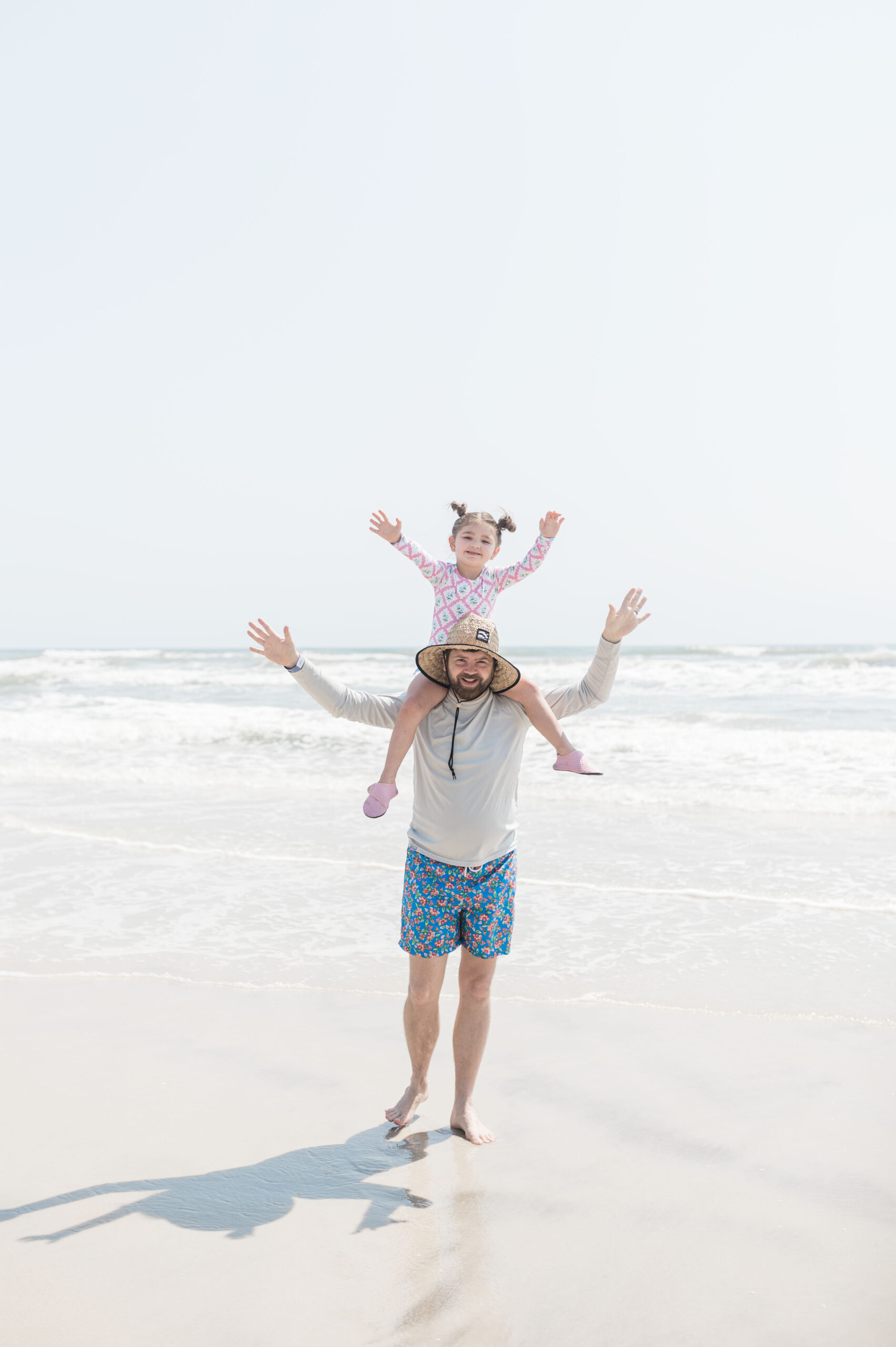 The Ultimate Amazon Beach Day Essentials for Families
Since I share our beach vacations so often, I thought it was time to share a list of ultimate Amazon beach day essentials for families! We spend so much time at the beach and have come to love so many products for our endless days in the sun.
Other Posts You May Enjoy:
The Ultimate Amazon Road Trip Essentials for Kids
A Week in Gulf Shores, Alabama
The Ultimate Amazon Beach Day Essentials
Keep scrolling to find titles and descriptions for everything pictured.
*This post contains affiliate links*
1. Insulated Cooler Backpack : You can't head to the beach without plenty of liquids and snacks. This handy insulated backpack makes it easy to carry to your spot on the beach. Store sandwiches, drinks, snacks, and more for a full day of fun.
2. Shell Collection Bags : These bags are great for giving to the kids and letting them collect seashells and other items along the beach.
3. Liquid I.V. : It's so important to stay hydrated, especially if you're spending a full day out in the sun. Liquid I.V. has been my best friend when it comes to hydrating quickly. These come in various flavors and mix with your water.
4. Sand Screen : This handy tool easily helps wipe away any sand from your hands or feet.
5. Beach Chairs : Comfy beach chairs are a must. The pillow on these chairs fold up so you can comfortably lay on your stomach.
6. Sunscreen Applicator : If your kids are anything like mine, they hate having sunscreen applied. This applicator allows you to add your own liquid sunscreen and then you can easily roll it on with no fuss.
7. Beach Cabana : Having some shade available on your beach day is also important. We love using cabanas like this instead of an umbrella as it offers more shade and they're easy to set up. Keep in mind, some beaches may not allow these cabanas and some may just require that they be set up behind the lifeguard stand.
8. Waterproof Phone Pouch : No one likes a sandy or wet phone. You can use this pouch to take your phone to the ocean and snap photos of the family without worrying about dropping it or it getting wet. It can also keep the sand off your phone as you can still use your phone while it's in the pouch.
9. Beach Umbrella Tray Table : This handy little tray table is great for keeping drinks and other items out of the sand. It easily goes on your umbrella/canopy pole.
10. Beach Toys : What's a beach day without beach toys? This set includes a collapsible bucket and so many great tools for building sand castles.
11. Bogg Bag : These waterproof tote bags are great for carrying your towels, sunscreen, and more.
12. Beach Wagon : If you have a beach day planned with a lot of people, you'll likely have many things to carry with you to the beach. A beach wagon makes it easier and you can take it all in one trip.
13. Mini-Surfer Toy : Let the kids have endless fun with this mini surfer toy. Throw the surfer in the waves and watch them surf!
14. Wet Dry Bag : If you're headed to a public beach, chances are there are restrooms. Use a wet dry bag to store your swimsuit, after changing, when you're done for the day.
15. Sand Proof Blanket : These large blankets are perfect for having a beach picnic or laying out in the sun!
Conclusion
Now, hopefully you're prepped and ready for endless hours in the sun as you enjoy your beach days ahead!
Of course, don't forget to pack your sunscreen and apply multiple times throughout the day to stay protected from the sun. It's also a great idea to wear a hat for added protection for your face.
Do you have a favorite beach day essential not on my list? Share it below in the comments!
Save for Later! Pin it!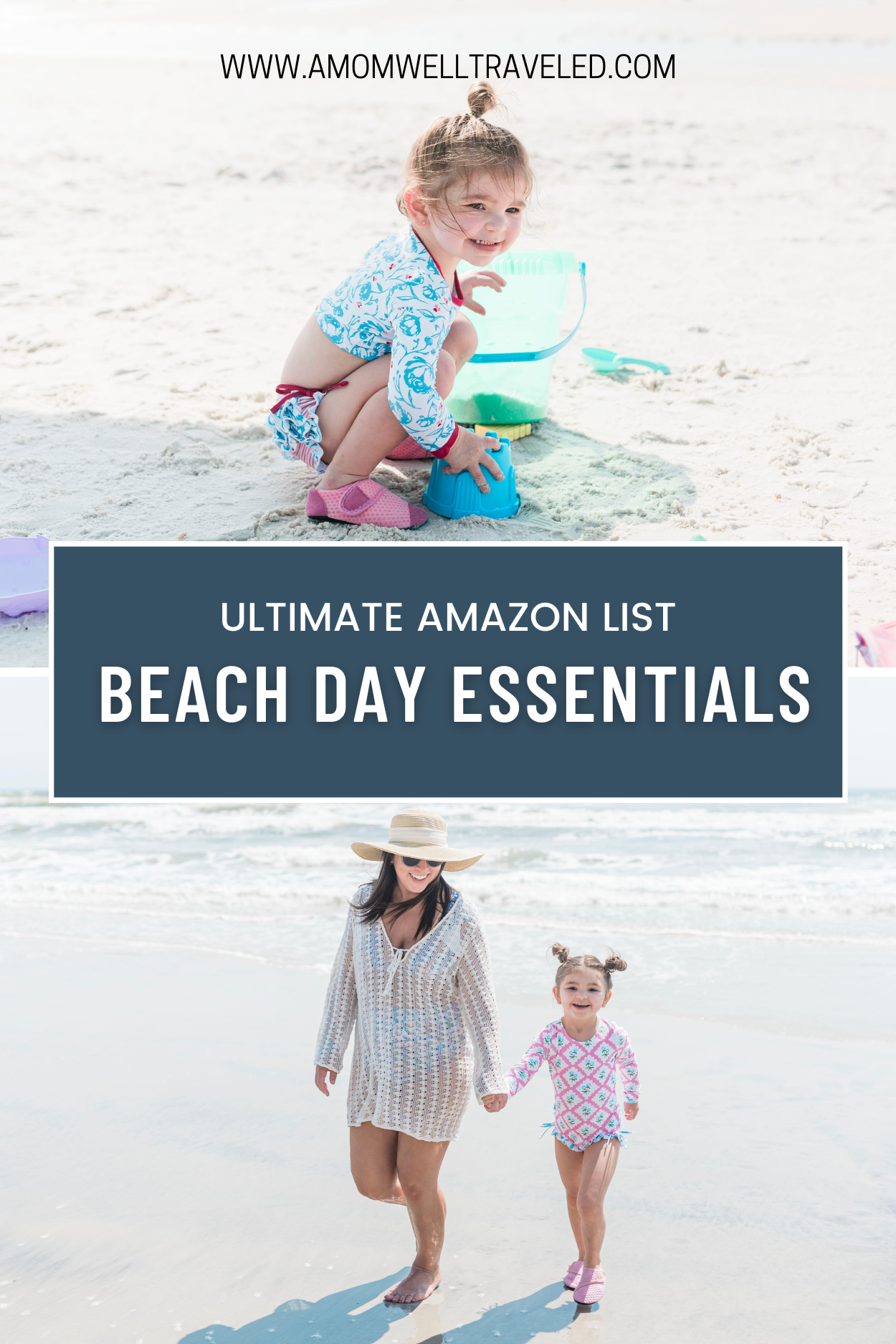 *This post contains affiliate links meaning at no additional cost to you, I earn a commission if you click through and make a purchase.*