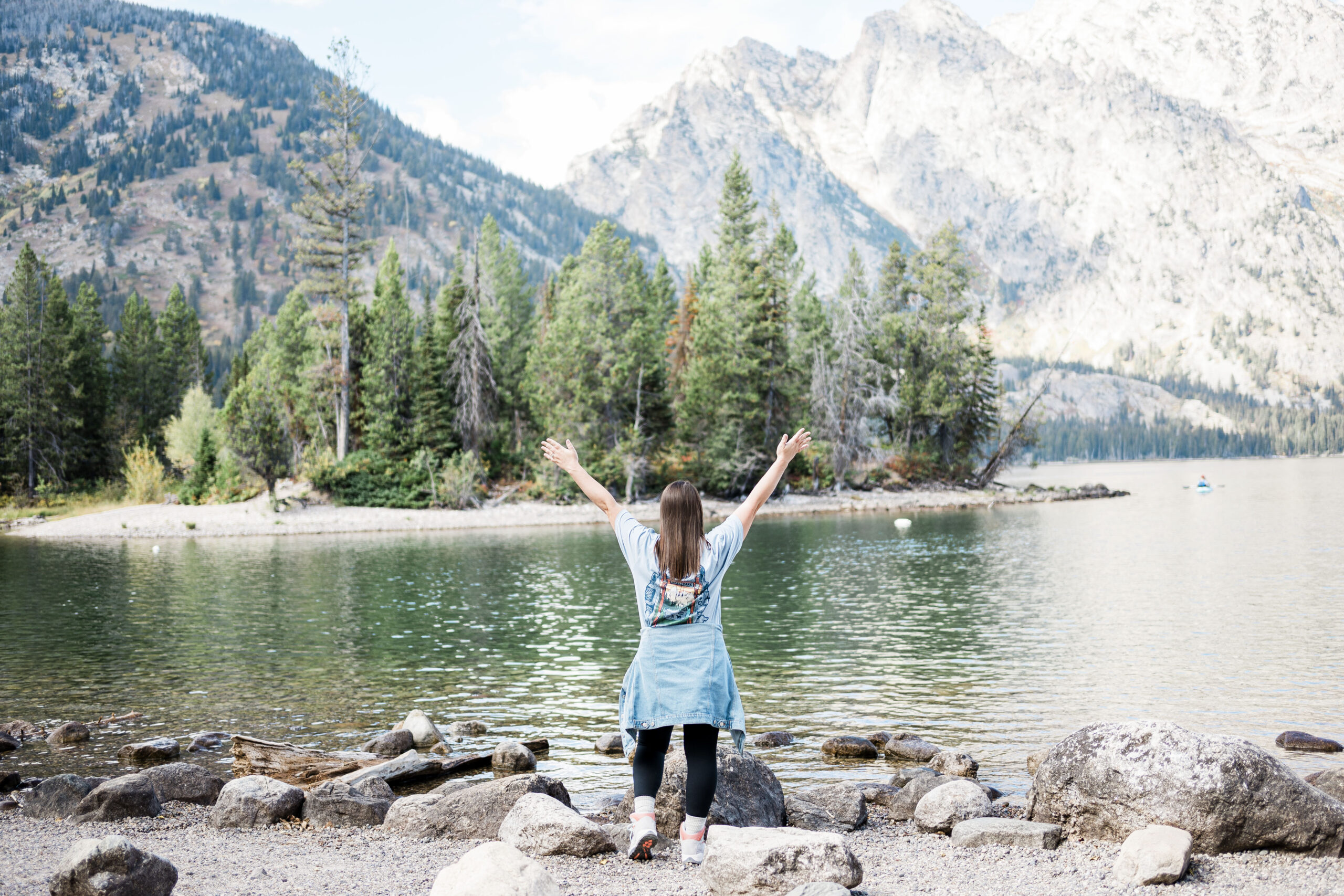 4 Spectacular Days in Jackson Hole in September
If you been following along for a while, you know that occasionally we win trips from Chick-fil-A. If you're new here, John is a Chick-fil-A Owner/Operator and each year Chick-fil-A holds a contest where 100 operators and their spouses are invited on a trip. Last year we won the trip to Aruba. We are always spoiled with goodies and they even plan a few meals for us. Additionally, we always find out where next year's trip will be. When they told us Jackson Hole, I had know clue where it was located. John quickly filled me in, though. We initially did not win this year's trip, which is why I planned our trip to London. Two months prior to the Jackson Hole trip, John received a call saying that some operators were unable to attend and we were basically the runner up. I'm telling you, John is one of the luckiest people I know. Keep reading to see how we spent 4 days in Jackson Hole in September…
Since I spent so much time planning for London, I didn't plan a lot for us in Jackson Hole. I knew I wanted it to be a relaxing trip since London was so jammed packed and we were heading to Wyoming only 5 days after coming back from London. We were in Wyoming a total of 6 days, but I chose not to include the travel days in this itinerary. We also went at the end of September when many businesses were beginning to close for the season. We still had plenty to do and the crowds were limited. Not to mention, we had amazing weather!
Day One: Grand Teton National Park
If you're traveling to the Tetons from a place of a lower altitude like Florida, take the advice others tried give me and wait 2-3 days before hiking. I didn't think the altitude would really affect me, but I had a headache for 3 days. It was also hard to sleep and it can be hard to catch your breath.
Please also know, we didn't do that much hiking. I did some quick research and knew I wanted to go to Jenny Lake. Jenny Lake Boating offers one way transportation or round trip across the lake, so you only have to hike 1/2 a mile to see Hidden Falls. If you were to do one-way, the hike is about 2.5 miles back. They only provide services between May 15th to September 30th, which is why we opted to visit Grand Teton National Park on our first full day.
After visiting Jenny Lake, we drove around to some other sites including Mormon Row, Mt Moran, and other lookout areas. We spent about 3 hours in the park before heading back to our resort. You could easily spend a full day in the Tetons. There are numerous hikes and of course, plenty of wildlife to see.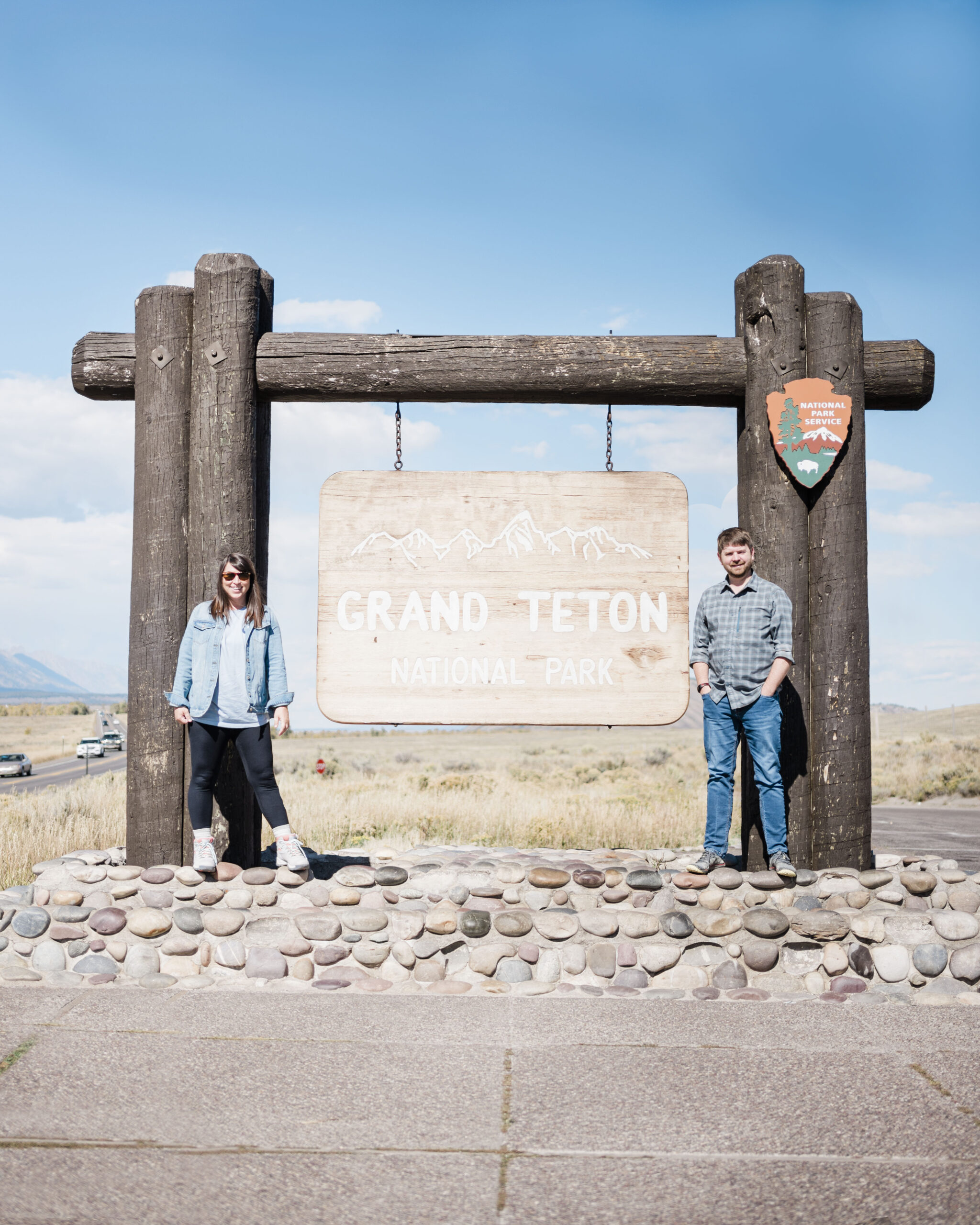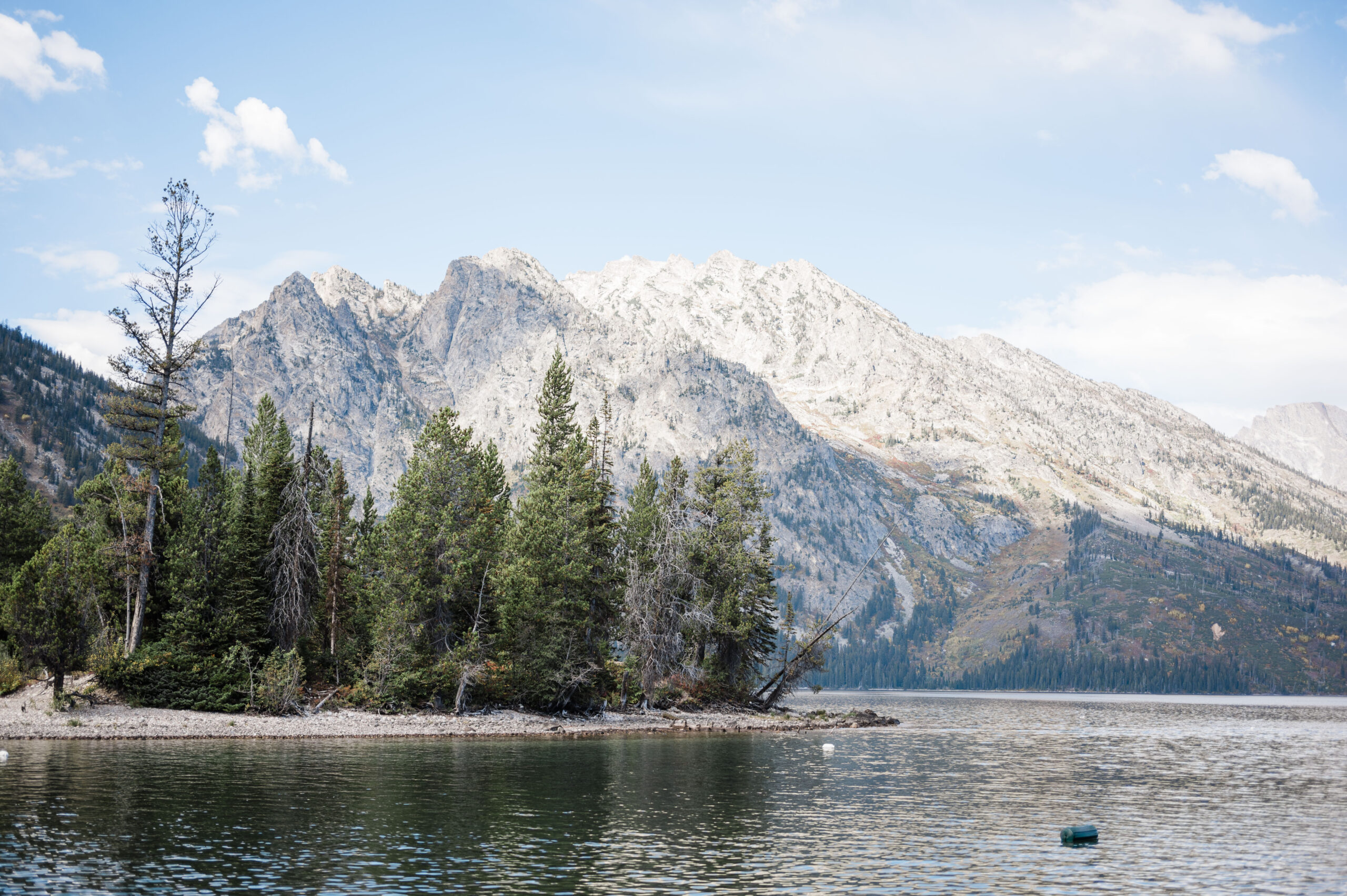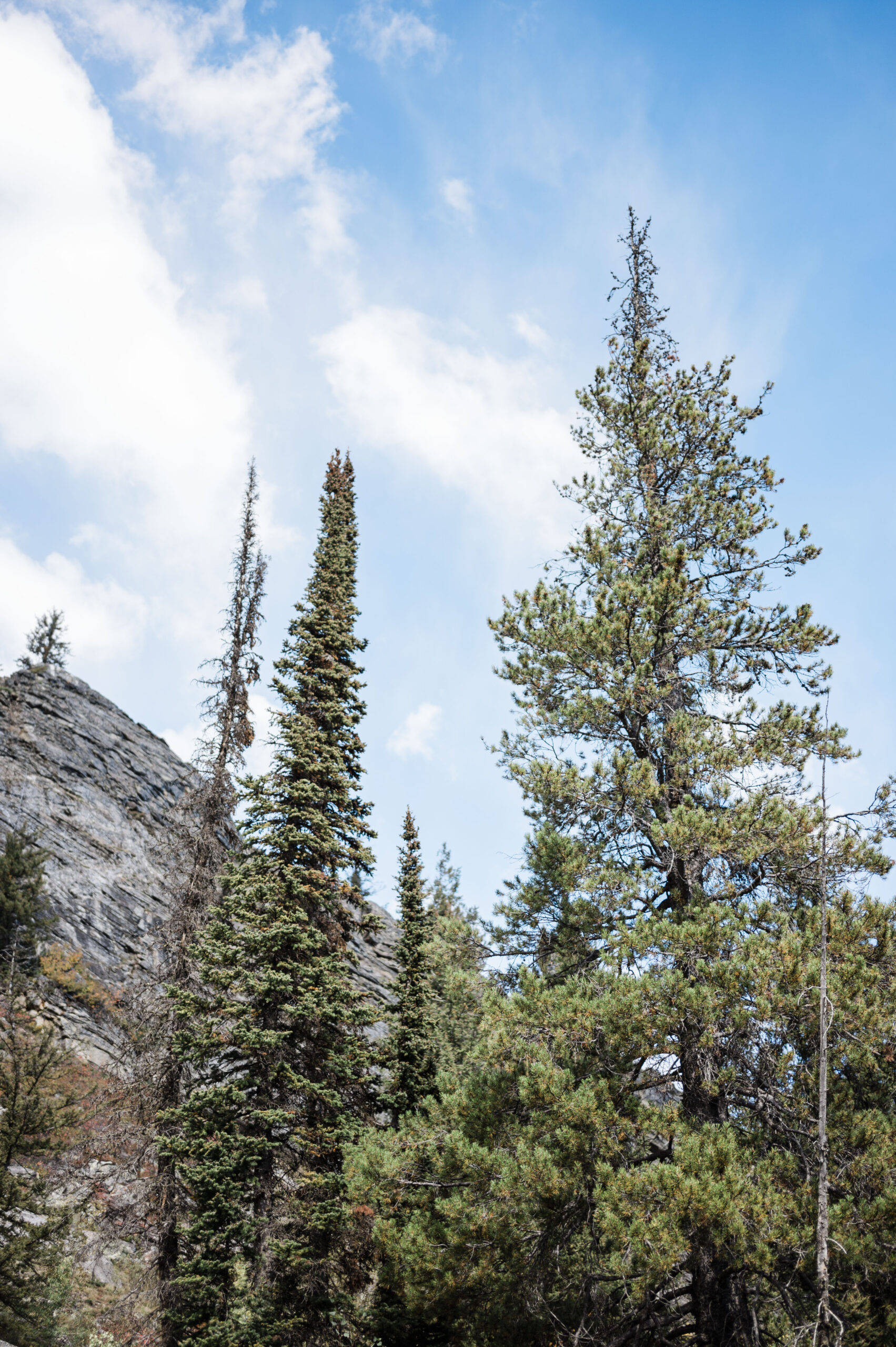 Day Two: Yellowstone National Park
On our second day, we booked a tour with Yellowstone Day Tours. It's a FULL day tour and they provide hotel pickup from most hotels in Jackson Hole and Teton Village. They also provided breakfast and lunch for us. Doing a day tour to Yellowstone was such a great thing for us for many reasons. For one, we didn't rent a car. We also knew very little about Yellowstone and it was great to have a tour guide to offer history and drive us around the lower loop. If you're interested in learning more about the park and its wildlife, I highly recommend scheduling one of their tours. They provide an informative and engaging experience.
We were able to see Old Faithful, Artist Point, geyser basins, and more! We also saw a TON of Bison, some prong-horned deer, and moose.

I'll do a full blogpost about our tour, but I would definitely recommend!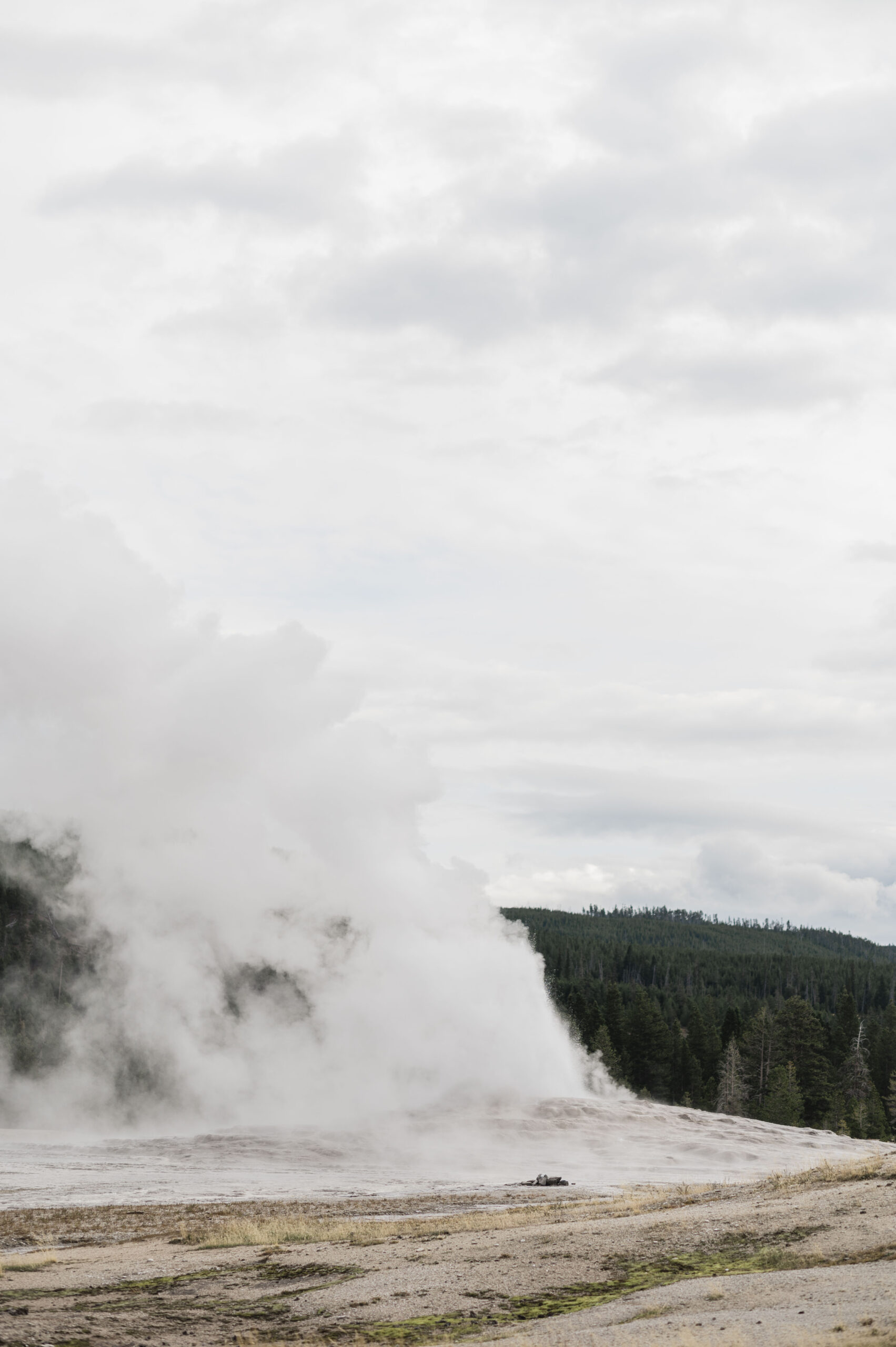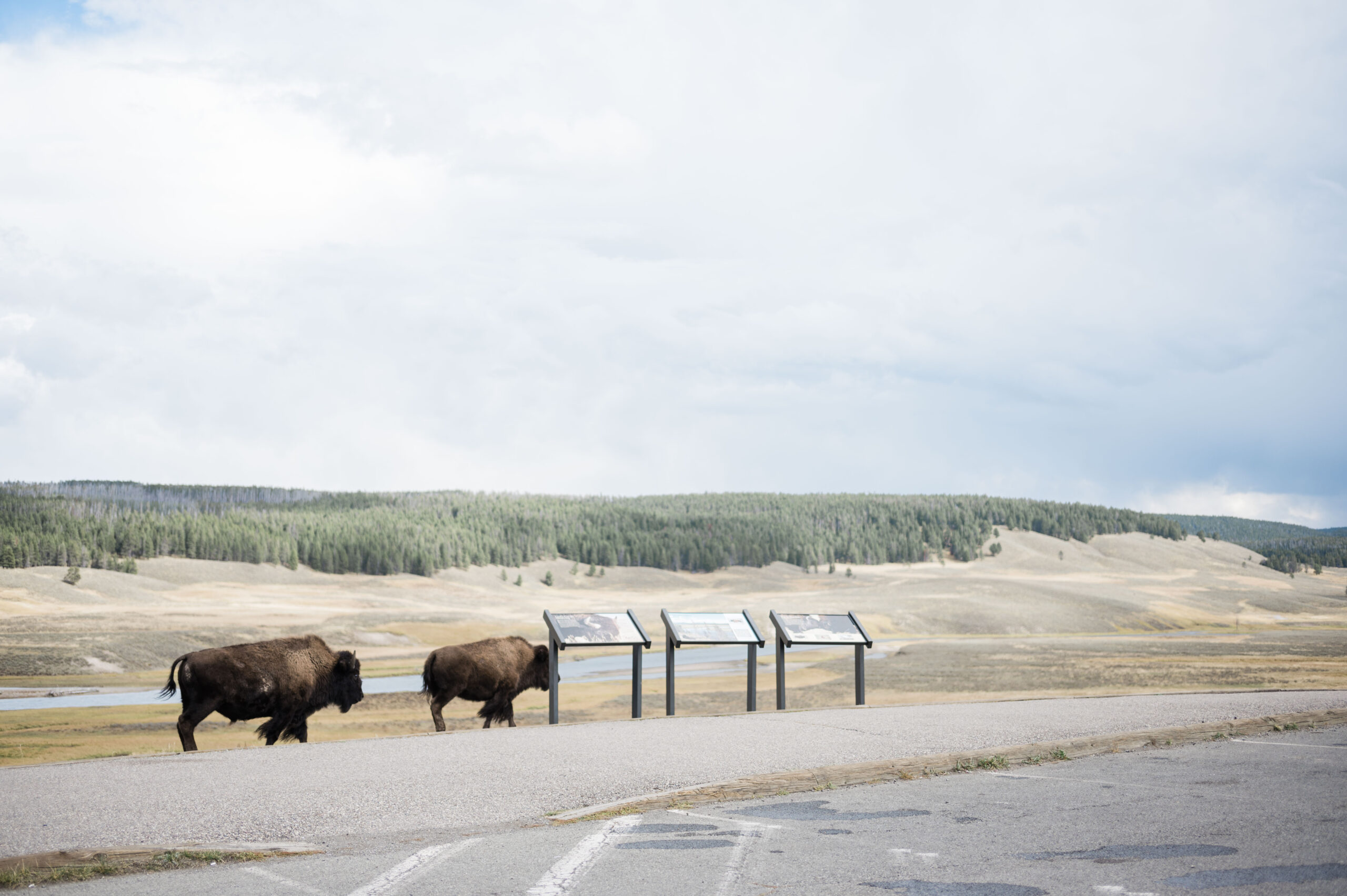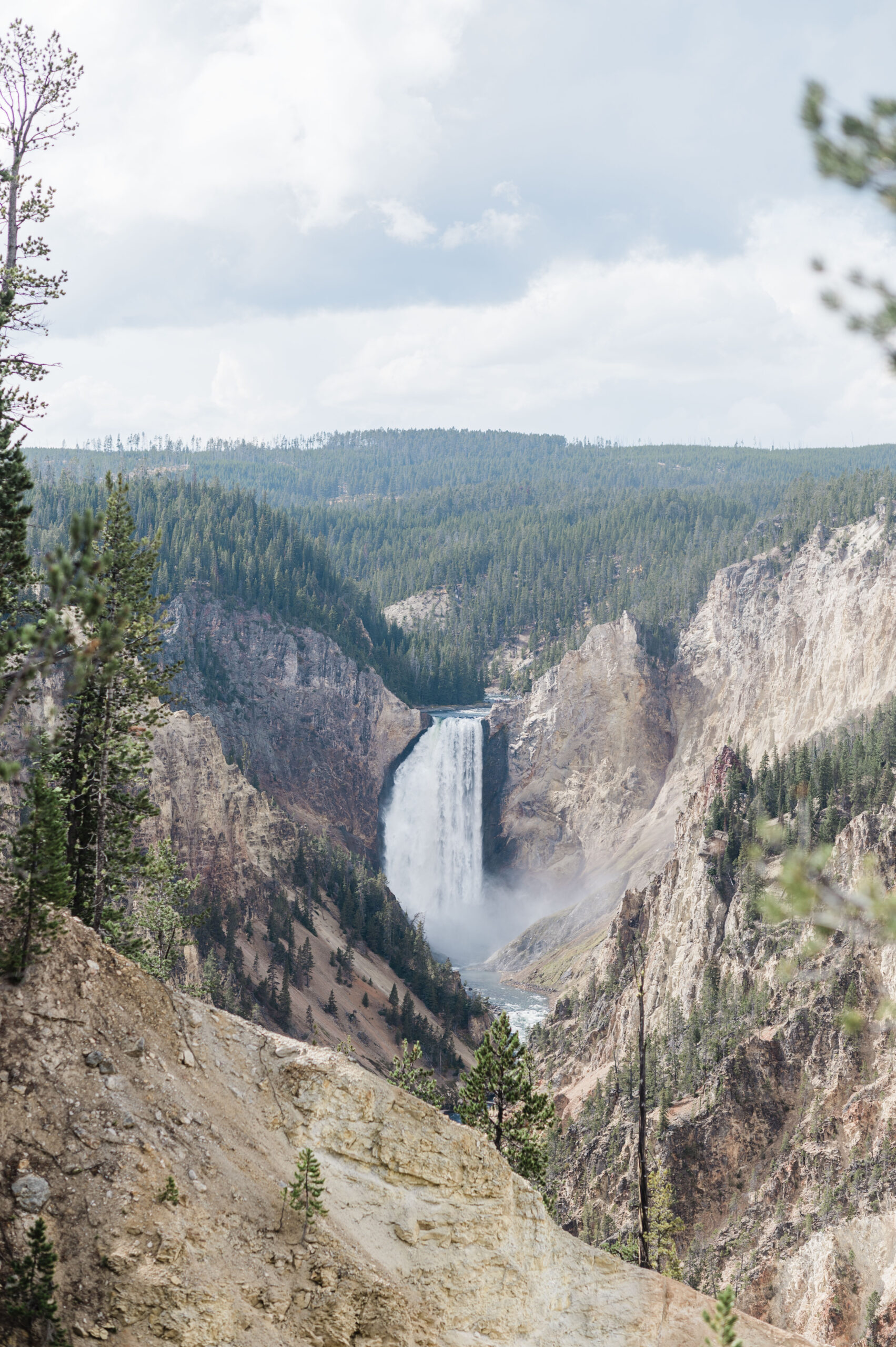 Day Three: Aerial Tram in Teton Village
On day three, we slept in a little bit and then walked to the arial tram in Teton Village. The aerial tram takes you to the top of Rendezvous Mountain where not only can you see some spectacular views, but you can eat waffles! The aerial tram holds up to 100 people and it's about a 12 minute ride–though it definitely didn't feel like it. You can also paraglide or hike from the top of the mountain.

I'm also not one to eat waffles, but opted to try some that included peanut butter and bacon–I loved them. John had classic waffles and he was a big fan.
Chick-fil-A had activities planned for us that afternoon, so we didn't plan anything else for day three.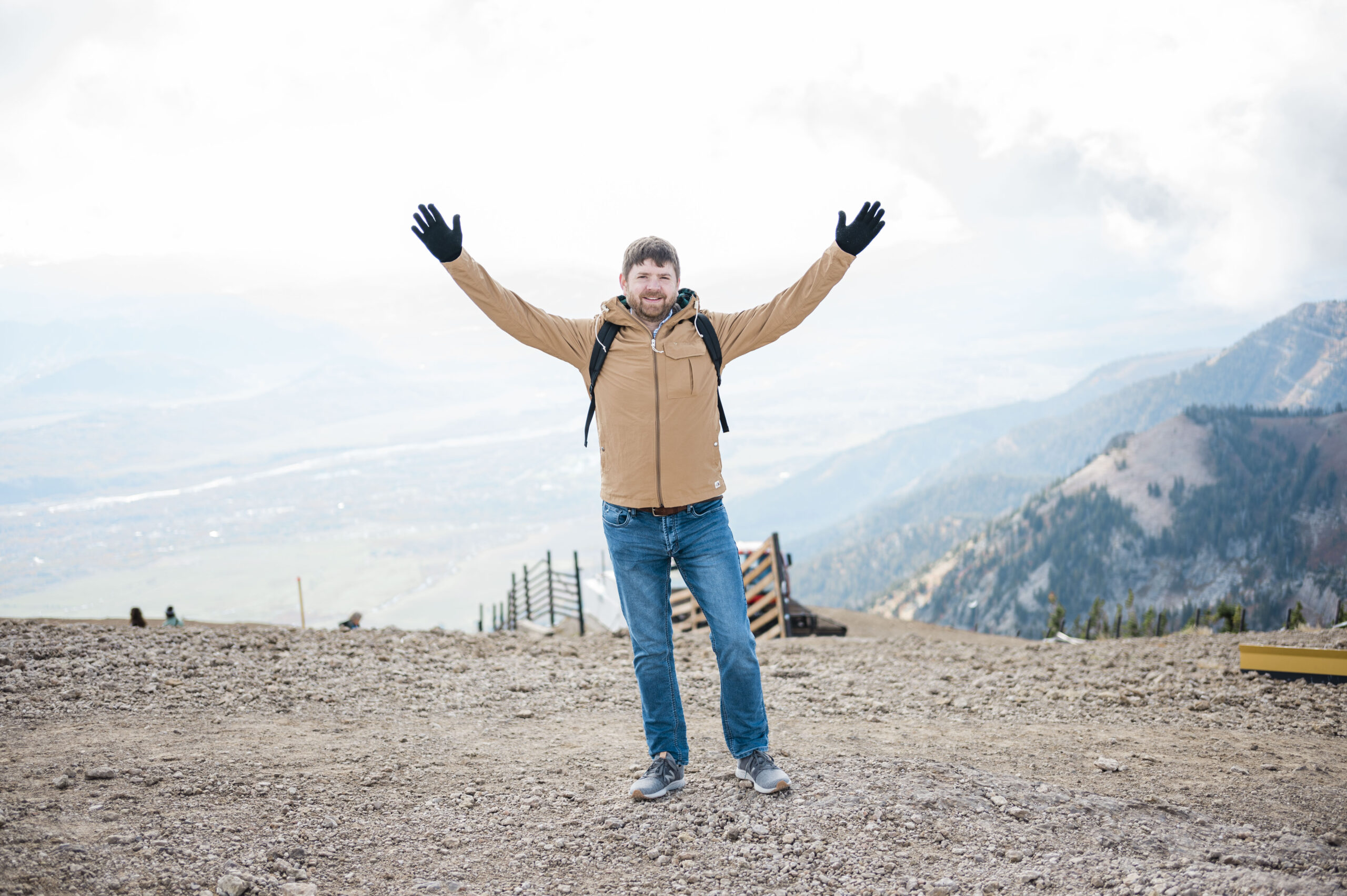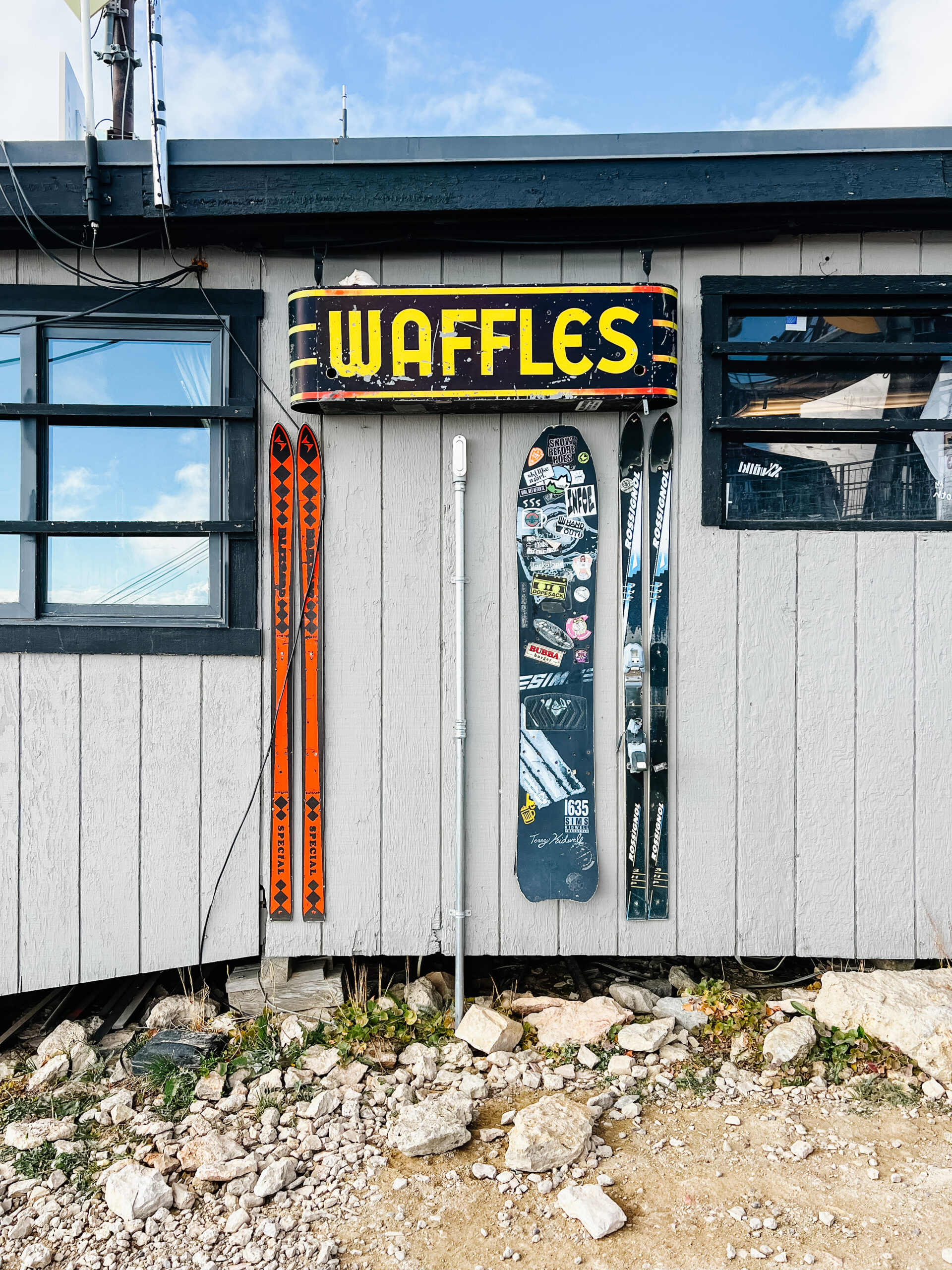 Day Four: Jackson Square
Jackson Square is probably the cutest little downtown area I've ever seen. It's filled with plenty of shops and restaurants to enjoy. We ate lunch at Teton Hand Fire Pizza, which use to be an old movie theatre. It was really great and a great change from bison burgers. I also grabbed a fabulous latte from Cowboy Coffee. We had also discovered that huckleberry flavored anything is really popular in Wyoming, so we took some goodies back home.
Jackson Square also has 4 beautiful arches that were built using the antlers from elk. Don't worry, the antlers actually fall off the male elk every winter. After a few hours in Jackson Square, we went back to our resort to enjoy some football and begin the task of packing everything for our return home.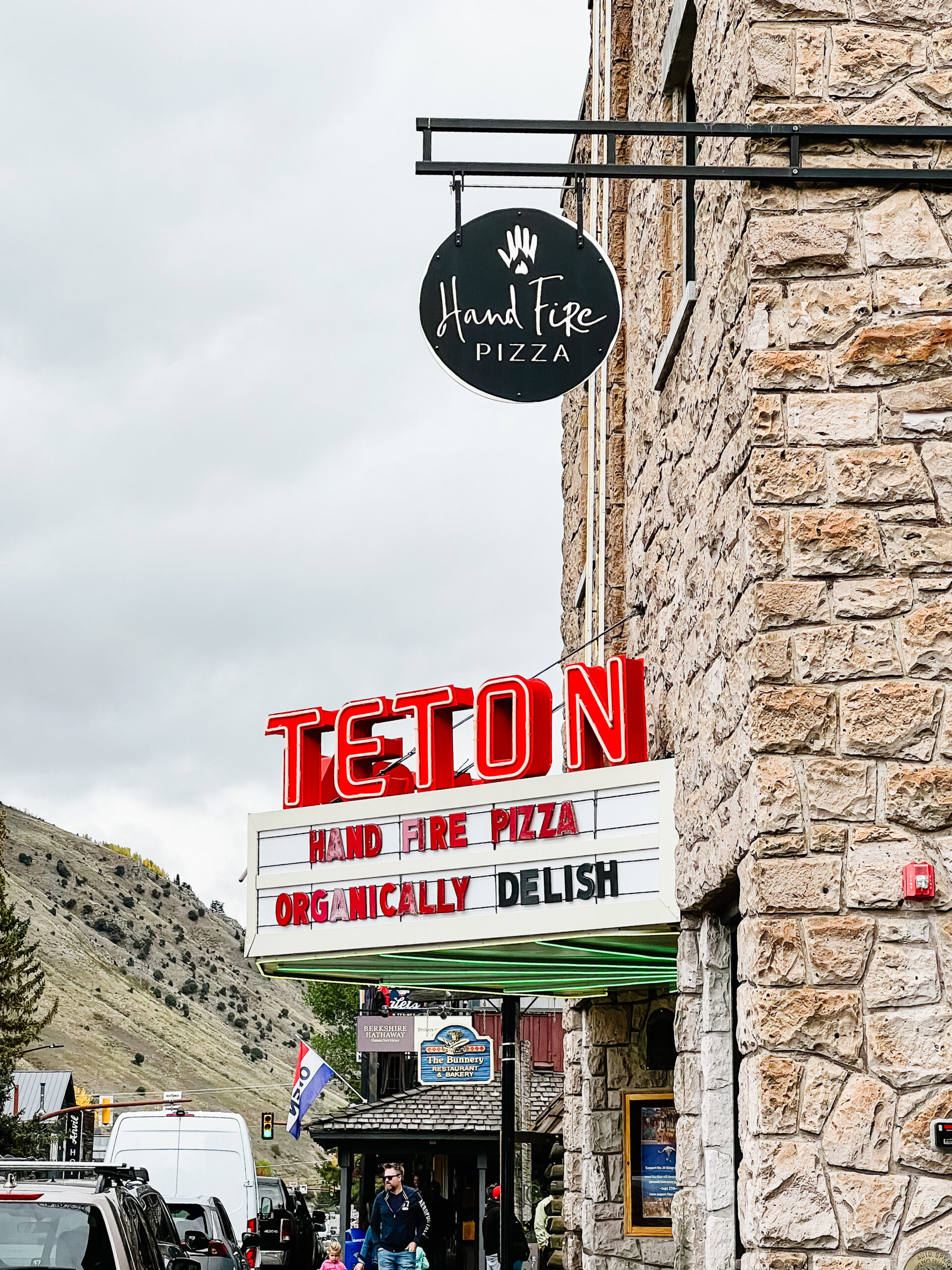 Jackson Hole was truly a magical place. It was definitely a change of scenery from our typical Florida landscapes and we thoroughly enjoyed our time. We are so blessed to be a part of Chick-fil-A and love that they do trips like this for us.
Check out some of our favorite places to eat here.
Book things to do:
Check out more Jackson Hole recommendations here. Have questions about Jackson Hole? Leave them down below and I'd love to help!
Like this post? Pin it!