The Best of Jackson Hole in September for Couples
Are you and your significant other looking for the perfect getaway in September? Look no further than Jackson Hole, Wyoming! Whether you're looking for outdoor adventure or a relaxing escape, Jackson Hole has it all. This travel guide for couples explores the best of Jackson Hole in September for your perfect fall getaway.
Related Posts:
4 Days in Jackson Hole in September
Where to Stay in Jackson Hole?
When traveling to Jackson Hole, there are two areas to consider when deciding where to stay. You can either stay in the town of Jackson or Teton Village, which is about 20-25 minutes from Jackson.
Four Seasons Jackson Hole

Looking for luxury in Jackson Hole? Then the Four Seasons is the place to be. The Four Seasons is a 5 star resort nestled between rugged peaks, celebrated ski runs, and an array of wildlife. We had the most incredible stay at the Four Seasons, which is located in Teton Village, where you'll find many restaurants, shops, aerial tram, and more. See an inside look of our room.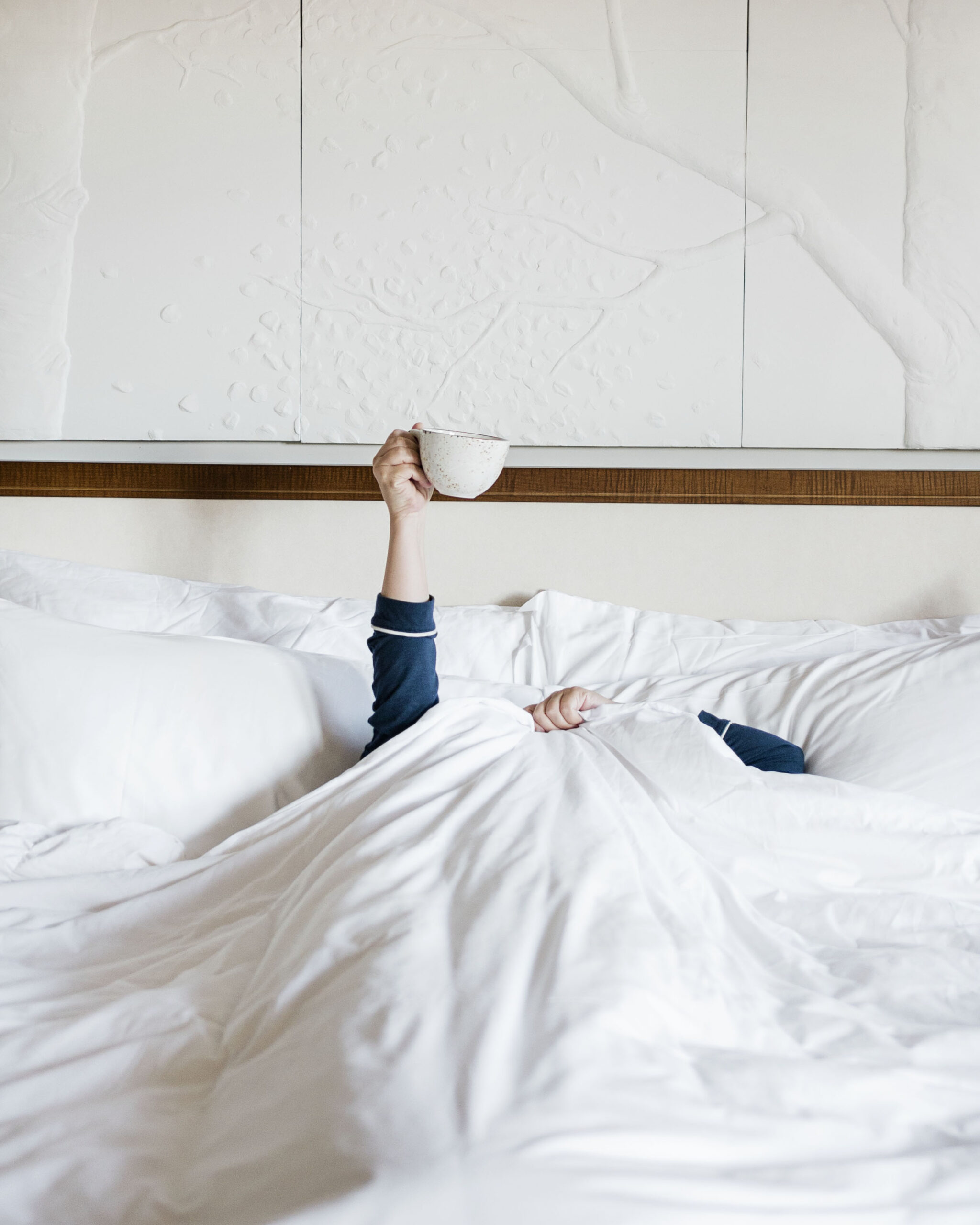 Continuum Hotel

If you are wanting to stay in Teton Village, but need a more affordable option, you can look into staying at Continuum Hotel. This hotel is rated 3 stars and is literally steps away from the arial tram (perfect if you want to visit during ski season).
The Wyoming Inn of Jackson Hole

Prefer to stay in the town of Jackson? Then The Wyoming Inn is perfect for you. This lodge-inspired hotel hosts 69 rooms and suites with soft lighting, subtle earth tones and wood trim giving the space a warm, inviting coziness.
Things to do in Jackson Hole in September
There are so many wonderful things to do in Jackson Hole and the surrounding areas. These are just a few suggestions.
Day Trip to Yellowstone

Want to make the most of your visit in Jackson Hole? Then a day trip to Yellowstone is perfect for you! We booked our day trip with Yellowstone Day Tours which offers hotel pickup, breakfast, and lunch. While it is one of the more pricey tours, we felt that it was well worth our time and money. Not only were we able to see more of the Grand Tetons, but we were able to visit many of the top attractions in Yellowstone National Park.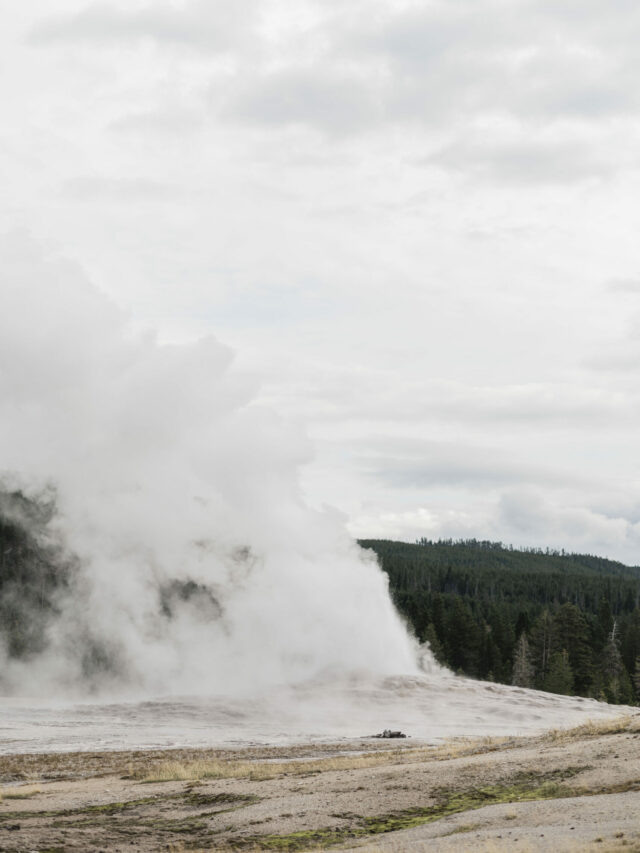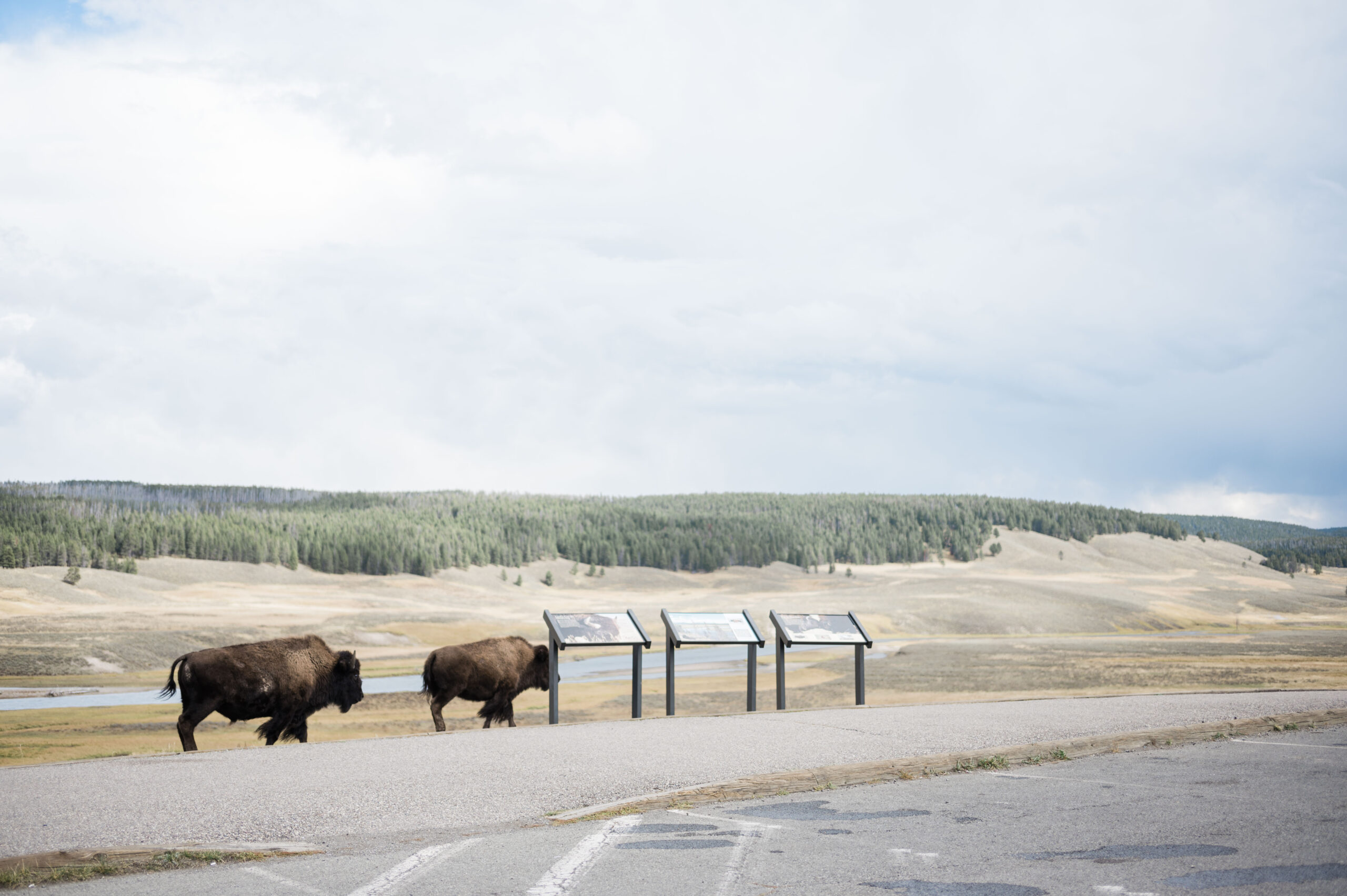 Snake River Rafting

Looking to see scenic views from the seat of raft? Then you'll want to go rafting down the Snake River. There are scenic floats for the less adventurous and white water rafting is available during certain months of the year. These trips are usually 2-3 hours, though you can book longer tours, as well. While on a scenic tour, you'll enjoy views of the Tetons and may even encounter wildlife.
Grand Teton National Park

Of course, you can't visit Jackson Hole without seeing the Grand Tetons. Grand Teton National Park is known for its stunning mountain scenery, pristine lakes, and abundant wildlife. The Teton Range dominates the park's skyline, with peaks rising up to 13,770 feet, making it a popular destination for outdoor enthusiasts and photographers.

The park offers a range of activities such as hiking, camping, fishing, boating, and wildlife watching, providing visitors with a memorable and unique experience in the heart of the American West.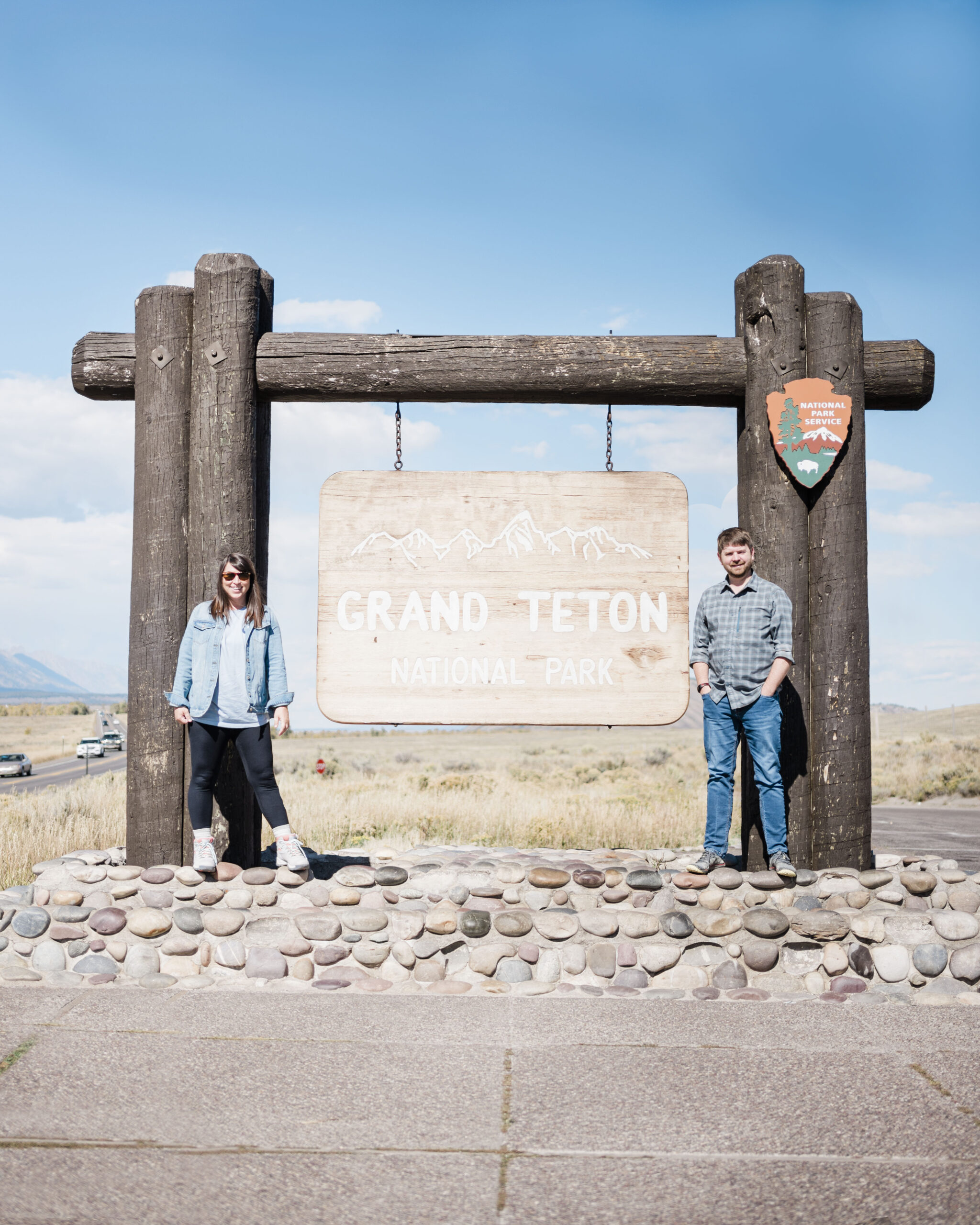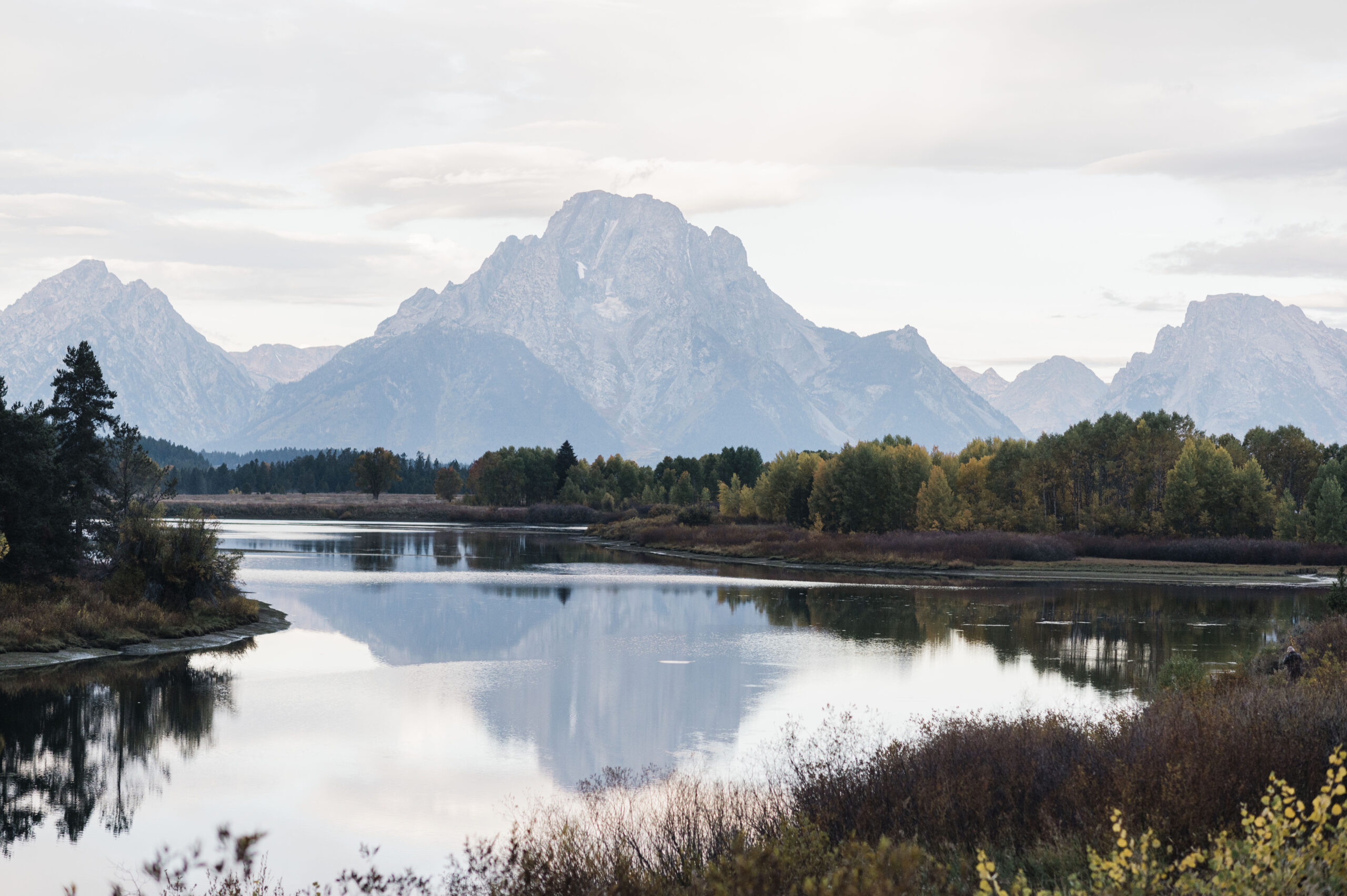 Horseback Riding

Horseback riding in Jackson Hole in September offers a true escape into the solitude and tranquility of the area and a genuine taste of the Wild West. There are many horseback riding tours to choose from–half day, full day, overnight, etc.
Aerial Tram to Rendezvous Mountain

Be sure to take the aerial tram, which can be found in Teton Village, to the top of Rendezvous Mountain. Its summit reaches 10,927 feet and you can be at the top in just 12 minutes with the tram. Of course, you can't head back down the mountain until you've stopped in and had some waffles at Corbin's Cabin.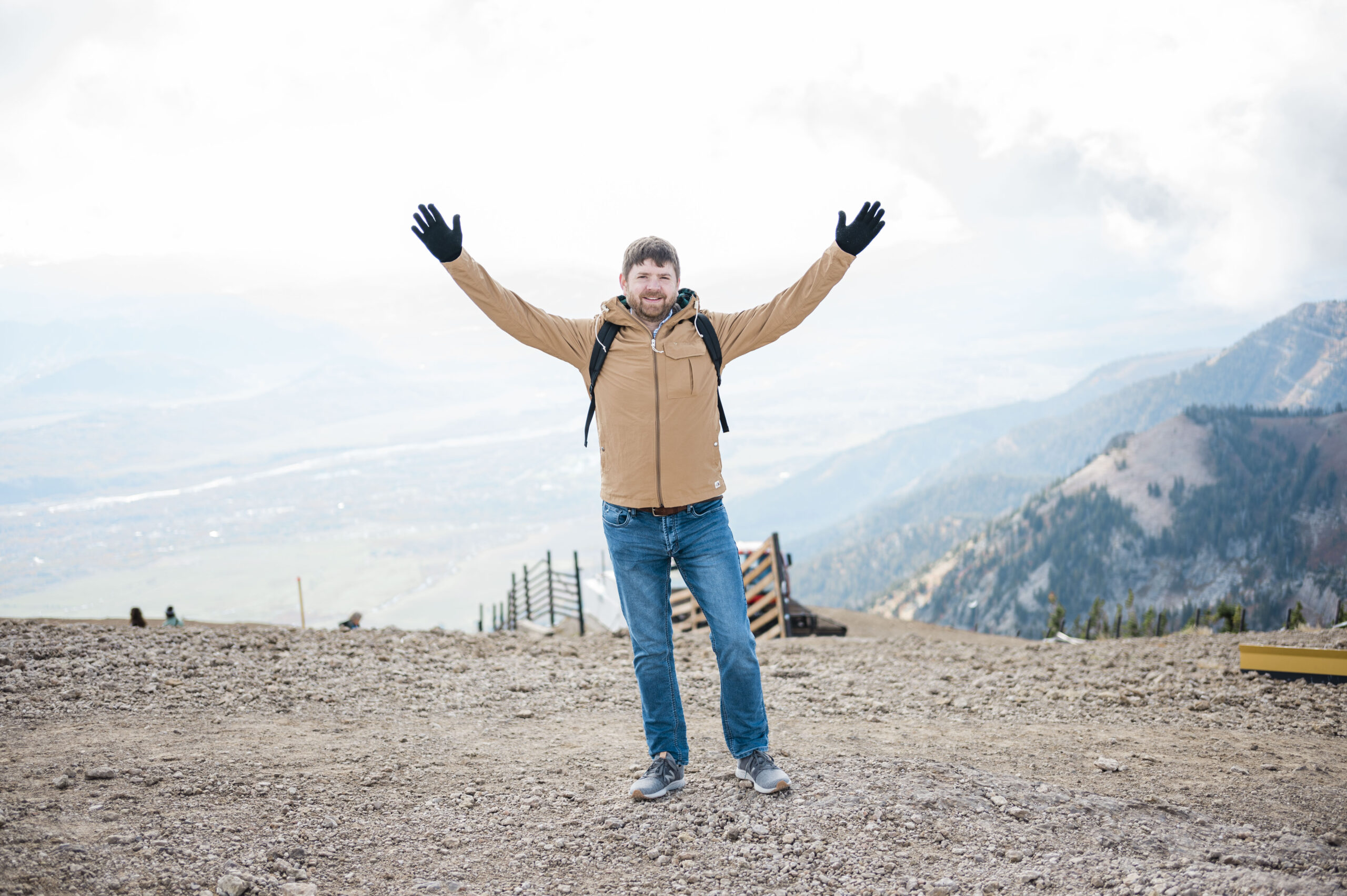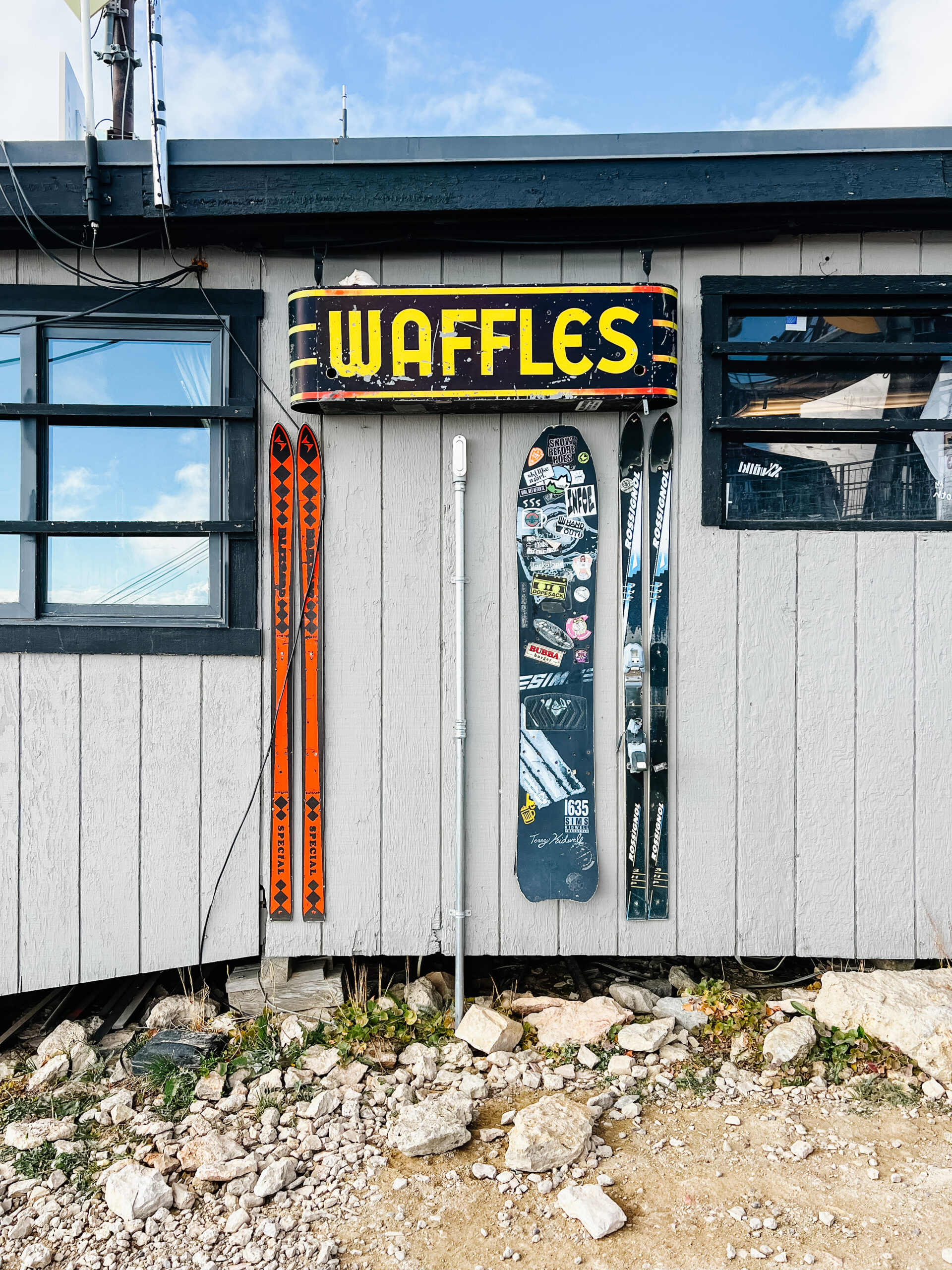 Dining: Where to Eat around Jackson Hole
No matter what you're looking to eat there's a little bit of everything for everyone.
Persephone: Looking for a cute, but delicious bakery in Jackson Hole? Then Persephone is the place to go. Enjoy a plethora of baked goods, breakfast items, or even stop in for a lunch sandwich.
Teton Handfire Pizza: If you're looking for some great local pizza, look no further than Teton Hand Fire Pizza located in Jackson Square. The building itself use to be an old movie theatre. The pizza and calzone were absolutely delicious. This was the perfect spot for a quick lunch during our shopping trip in Jackson Square.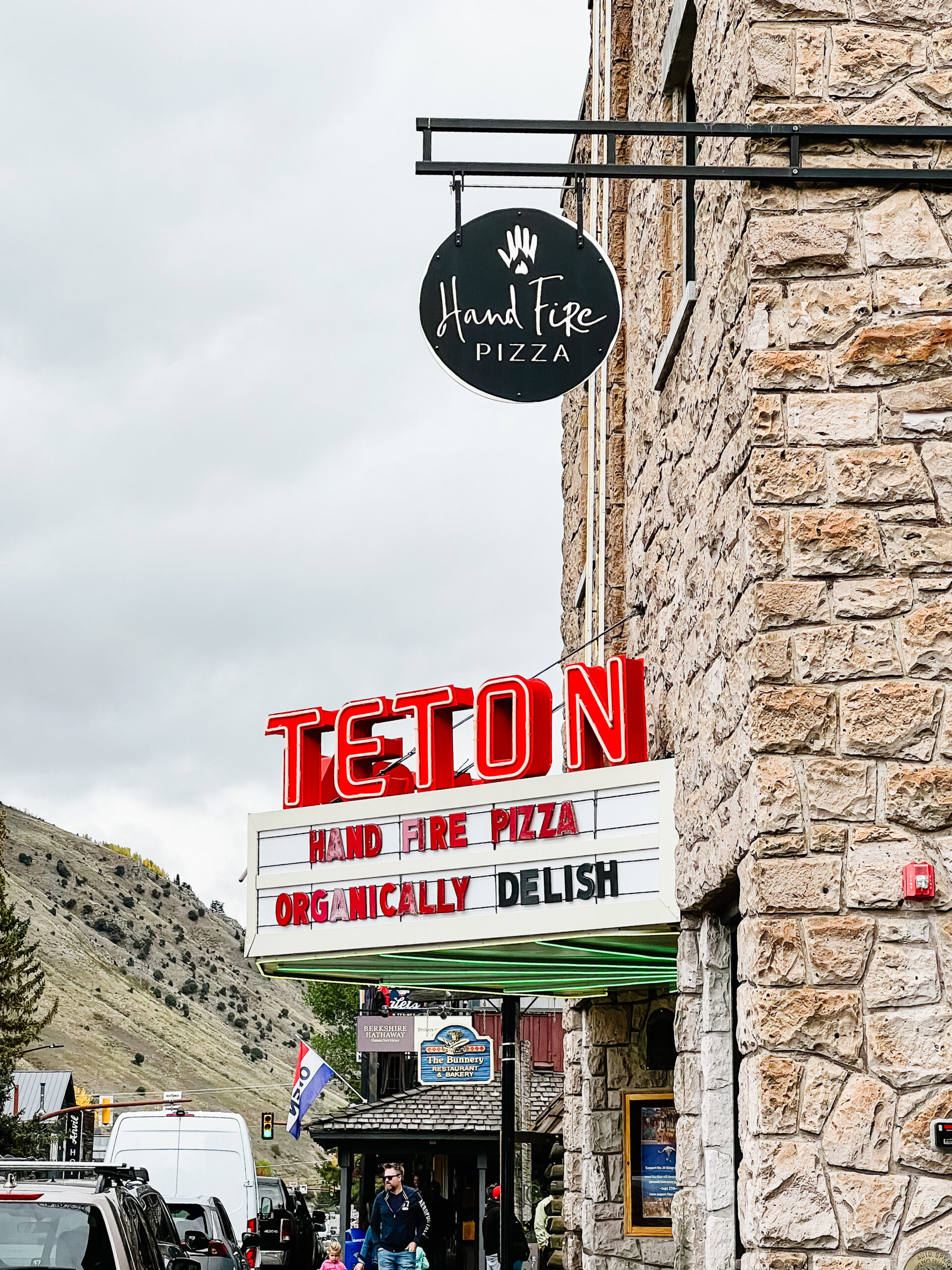 Cowboy Coffee: Coffee on your mind? Then you'll need to check out the Cowboy Coffee Co. located in Jackson Square. I enjoyed a classic iced vanilla latte, but they offer an array of coffee options, sandwiches, and baked goods.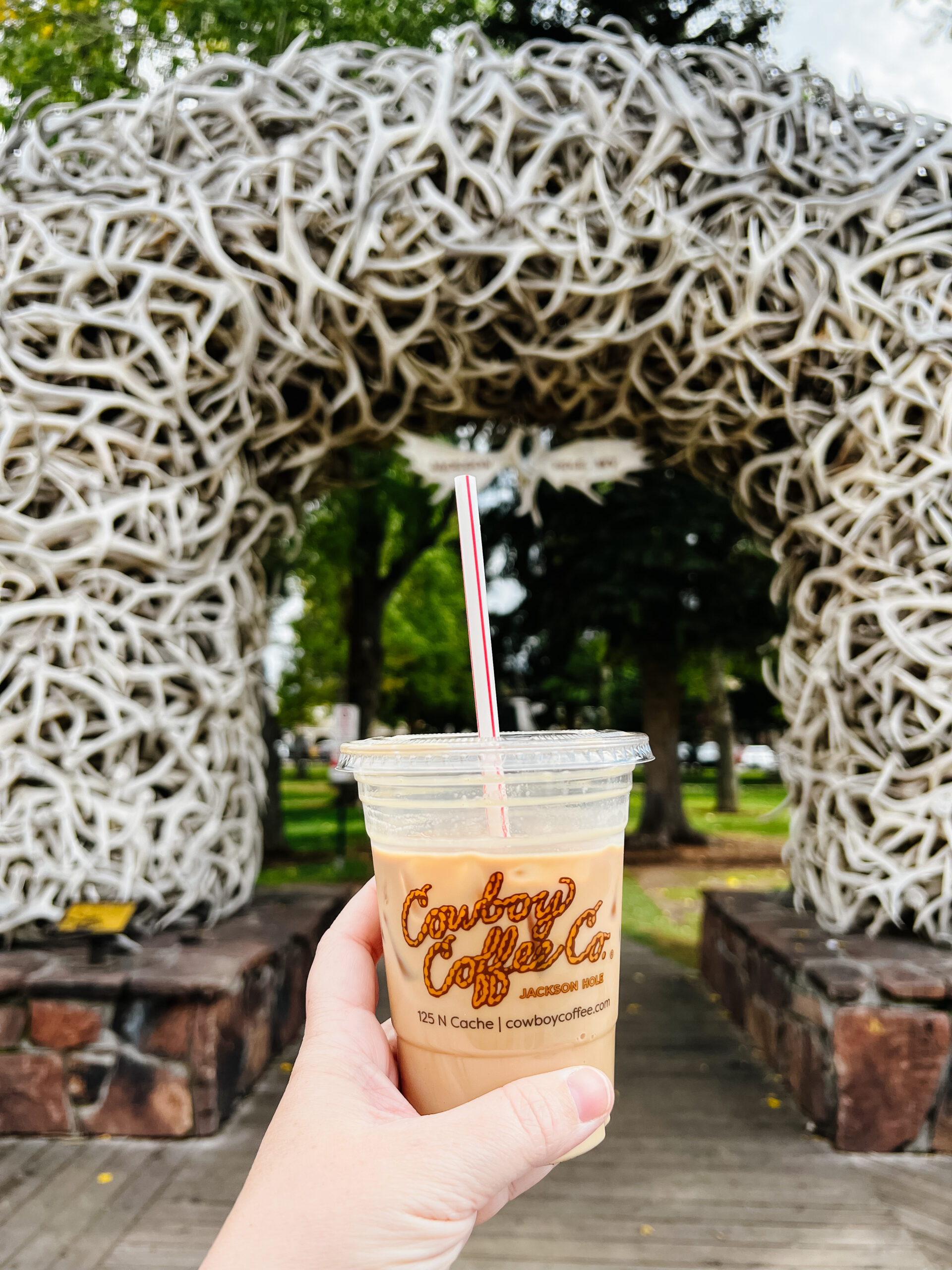 Liberty Burger: "Give me liberty or let me starve" is the motto of this restaurant off the Town Square. Liberty Burger is all about the finest (and never frozen) chuck, brisket, and tenderloin.
Mangy Moose: The Mangy Moose can be found in Teton Village. Not only can you enjoy great food at the Mangy Moose, but live music too.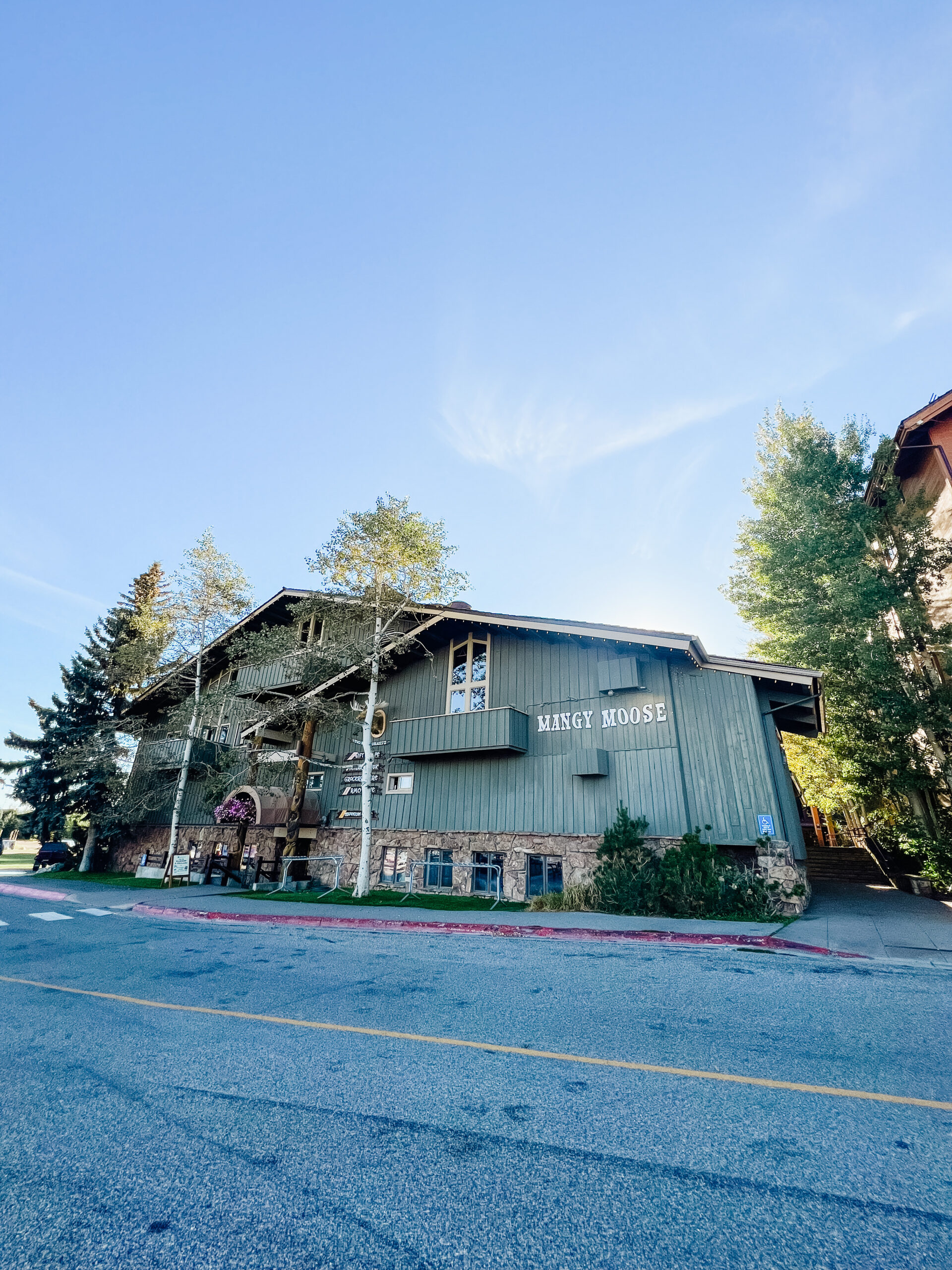 Must-See Spots: What You Can't Miss in Jackson Hole in September
There are so many things you shouldn't miss in Jackson Hole in September, but these are my two favorites.
Jenny Lake

Jenny Lake is located within Grand Teton National Park. There is a large parking area for those wishing to visit Jenny Lake, as well as, a ranger station. If you're not avid hikers like us, you can take the Jenny Lake Shuttle (fee required) across the lake. Then you could hike 1/2 mile each way to see hidden falls. Otherwise you can hike 2 miles each way or 7 miles around the entire lake.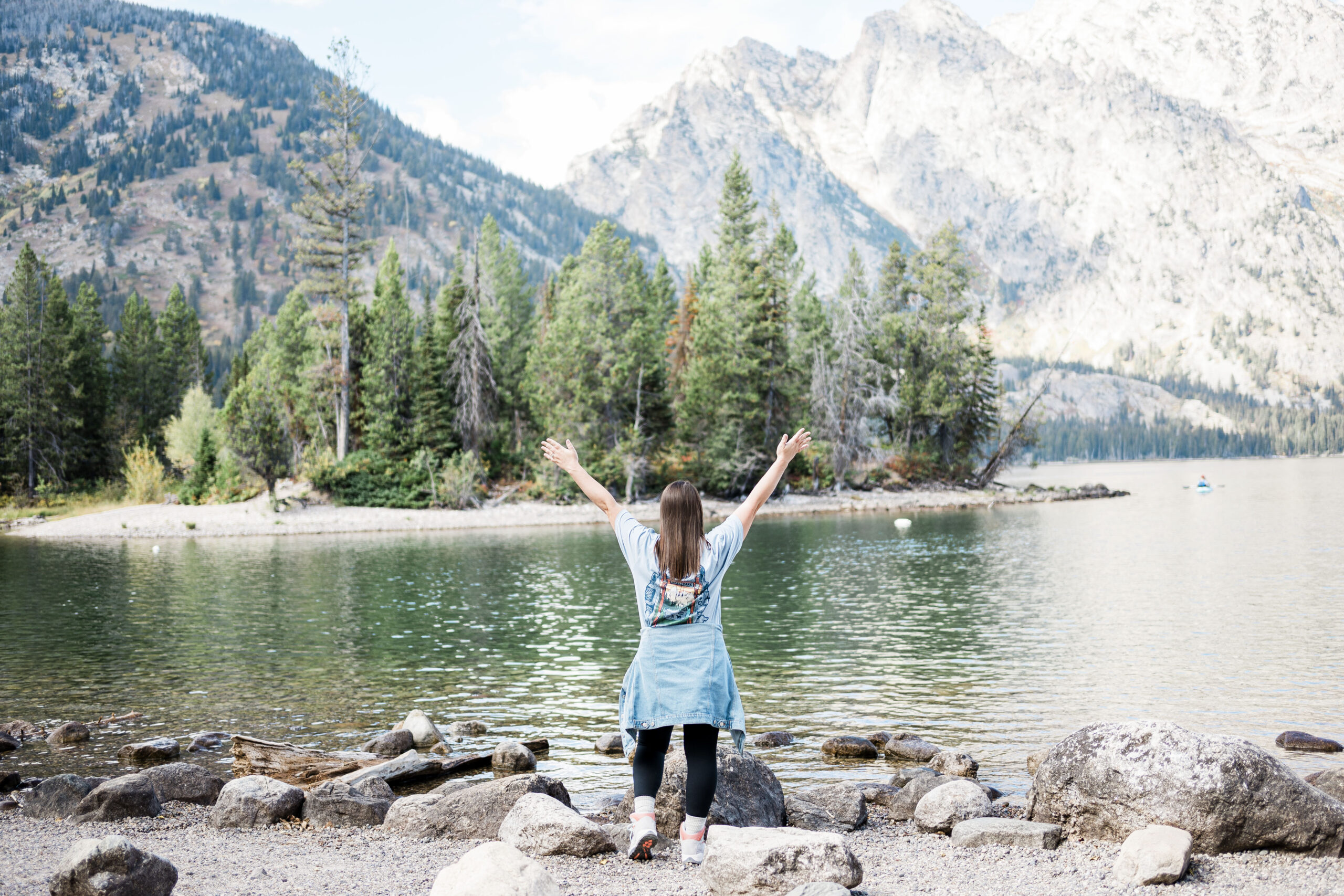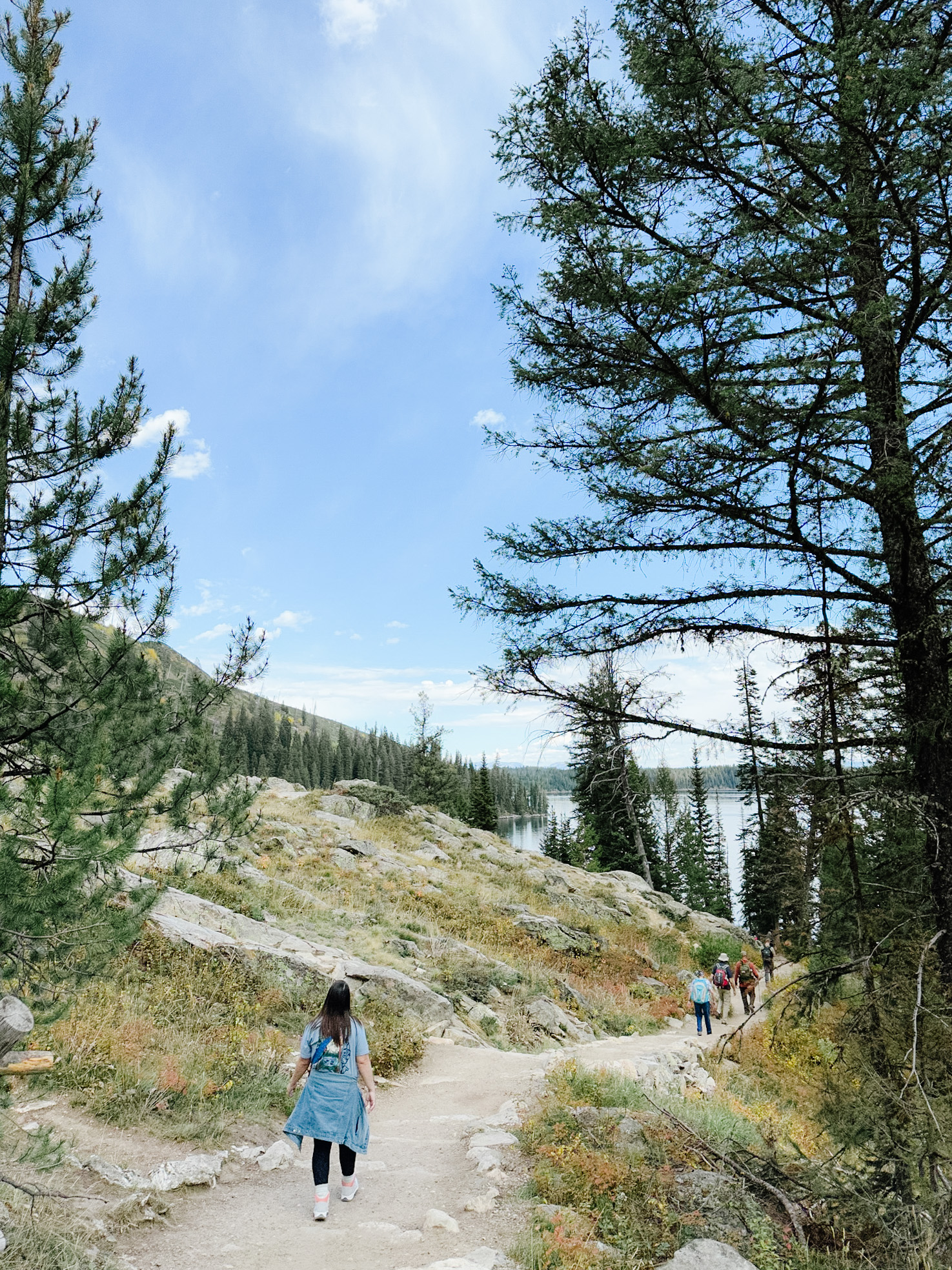 Mormon Row

Grand Teton's Mormon Row Historic District is one of the most visited sites in Jackson Hole due to its historic relevance and undeniable beauty. Part of the National Register of Historic Places, the historic district is one of the country's best representations of an early 1900s western farming community.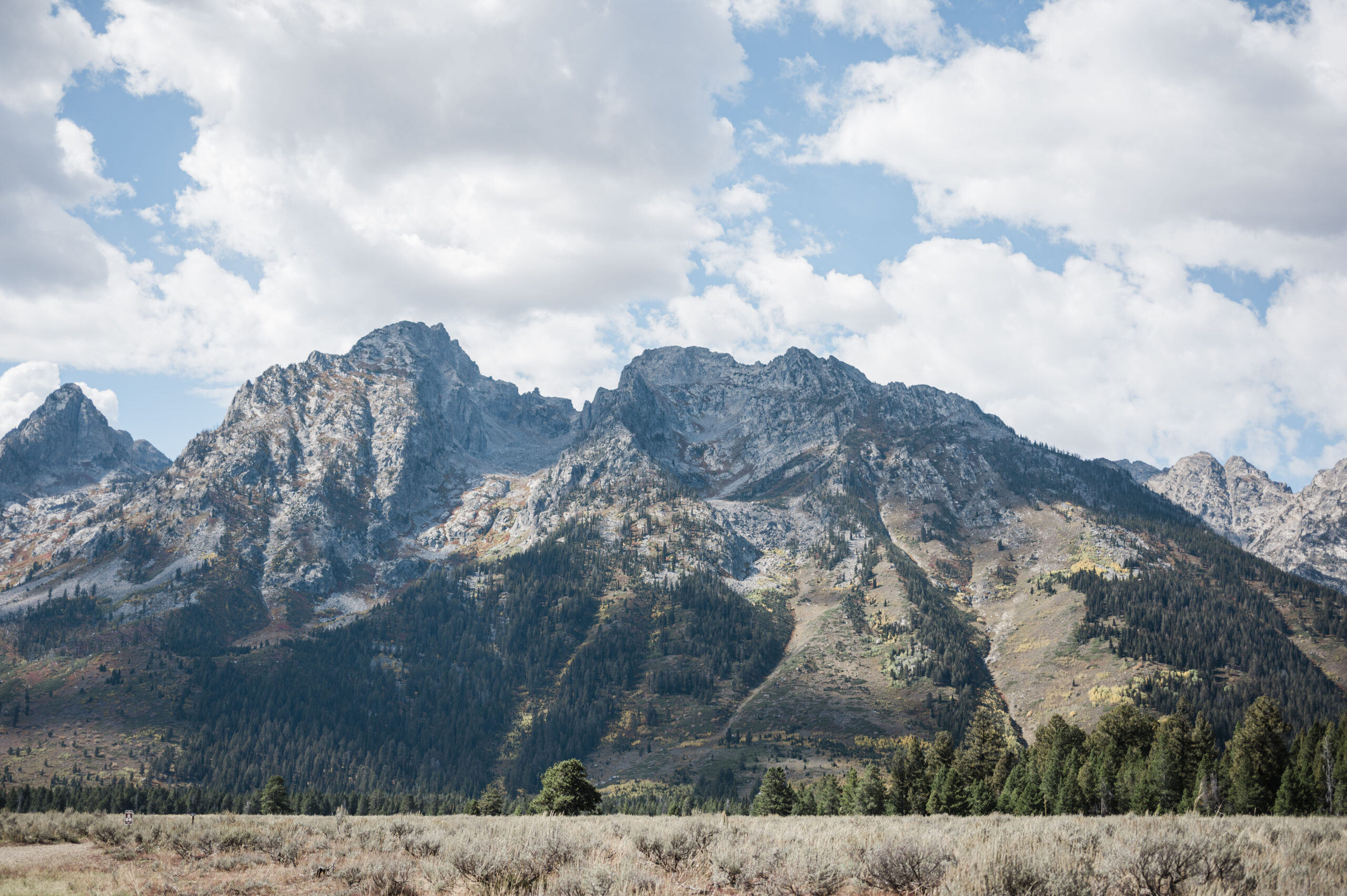 Conclusion
From cozy lodges to stunning natural beauty, Jackson Hole, Wyoming is the ideal destination for your fall weekend getaway. With a variety of activities, restaurants, shops, and places to stay, your weekend will be filled with adventure and relaxation.
Pack your bags and get ready for the perfect vacation. Visit Jackson Hole, Wyoming to experience the beauty, adventure, and relaxation of the perfect couples getaway.
Share the Best of Jackson Hole in September on Pinterest!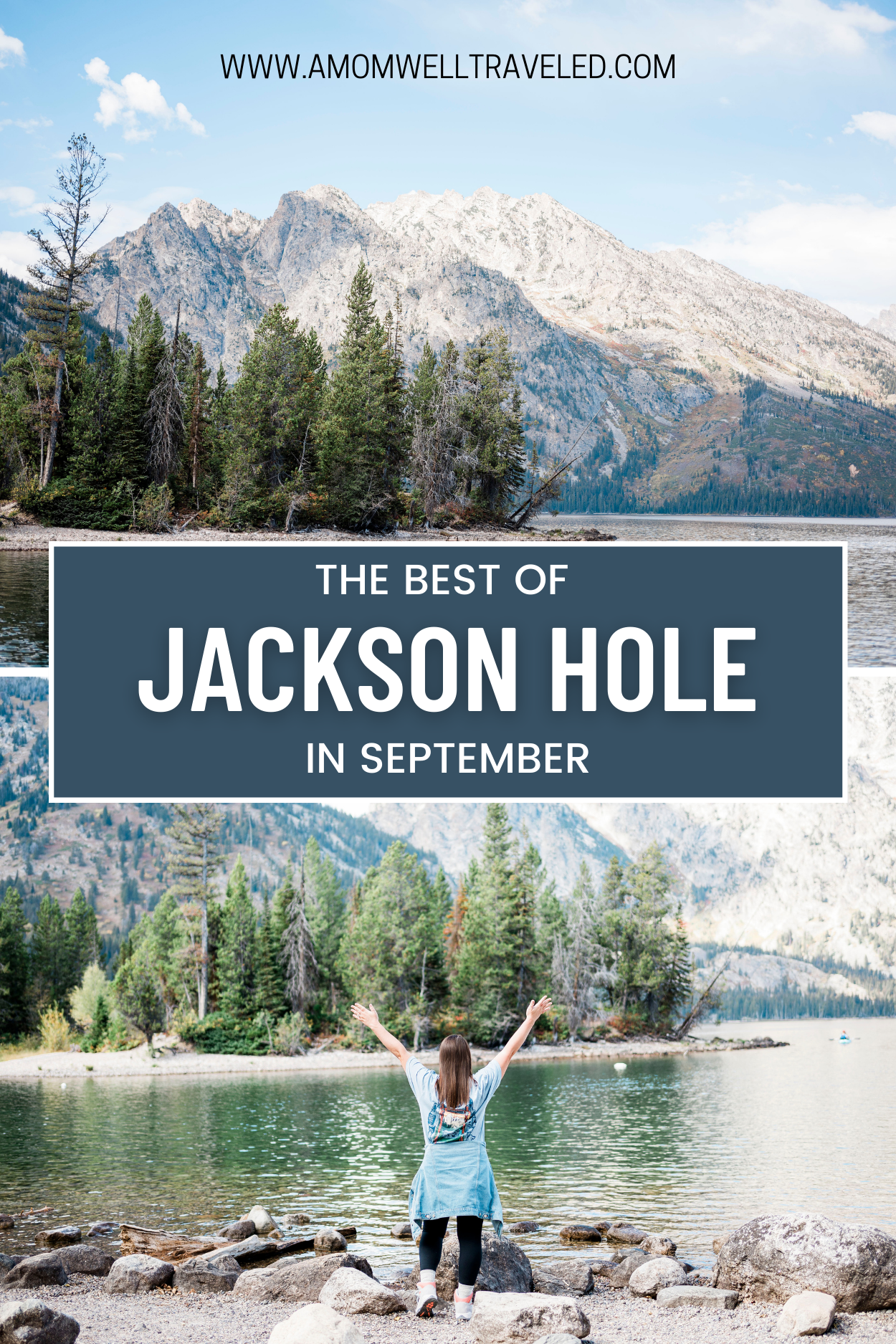 *This post contains affiliate links meaning at no additional cost to you, I earn a commission if you click through and make a purchase.*