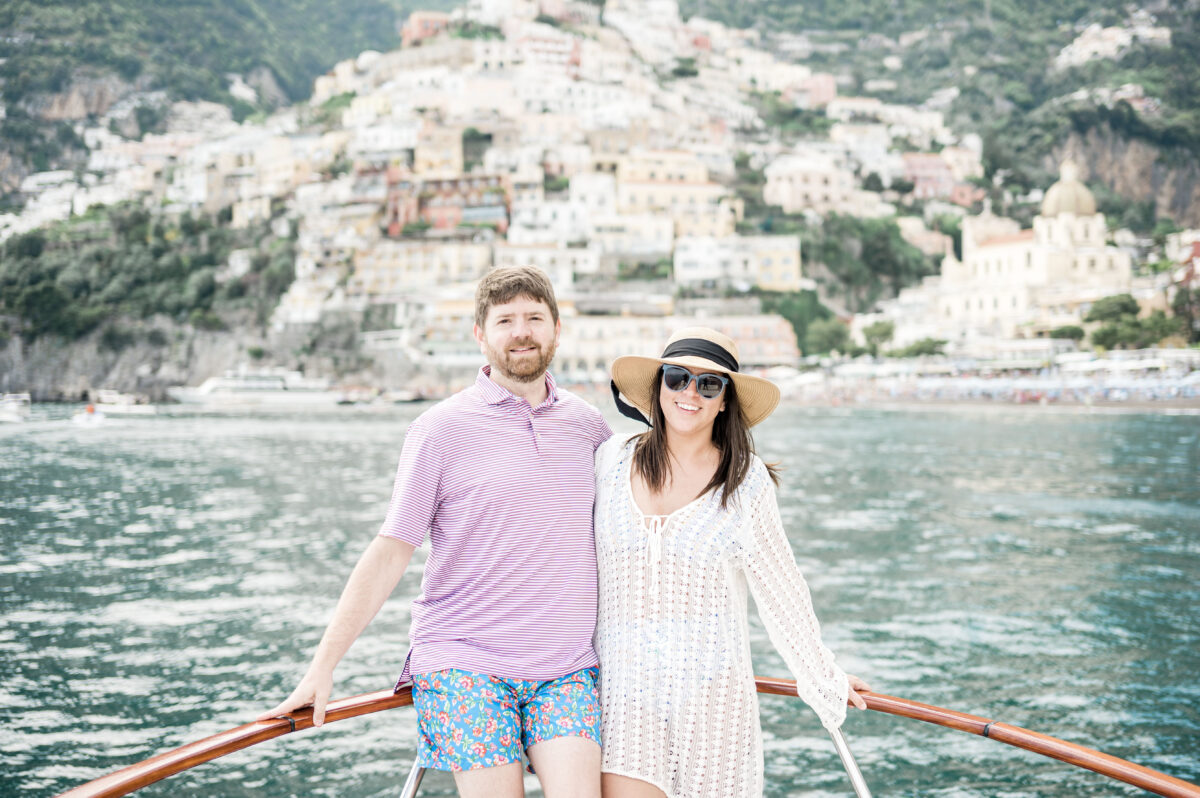 A Private Boat Tour from Positano: An Unforgettable Experience
Are you considering a private boat tour from Positano to Capri or the Amalfi Coast? If so, you've come to the right place! We just arrived home from our spectacular trip to Italy and I'm here to spill the beans! Keep reading as we explore the opportunities offered by this once-in-a-lifetime experience and whether it's worth the investment.
Related Posts:
Our 10 Day Italy Itinerary as First Timers
Discover the 5 Best Places to Eat at in Positano
A Remarkable Stay at Hotel Poseidon in Positano
What is the Cost of a Private Boat Tour from Positano?
The burning question everyone has is how much does something like this cost? Fair warning, it's definitely an expensive outing. But there are different options available which can allow you to pick what's best for you and your price range.
Almost every boat company in Positano offers full day (7/8 hours), half day (4 hours), and sunset (2 hours) tours. In addition, you can choose between cruising to Capri or the Amalfi Coast. Capri is always at least 200€ more than Amalfi. The cost includes your skipper, gasoline, drinks/snacks, and towels.
I reached out to at least 5 companies in my pursuit of booking a private boat tour. Many of them were priced the same, but we ultimately booked with Jolly Boats, who had the best price and we had a personal reference.
Here are the average costs for each tour:
Capri
Full Day: 1300-1600€
Half Day: 1100-1300€
Blue Grotto: 15€ per person (weather permitting/optional)
Port Fee at Capri: 100€ (this is optional and only if you want to get off at Capri)
Amalfi Coast
Full Day: 1100-1300€
Half Day: 800-1000€
Sunset: 450-700€
I believe the boats hold up to 8 people, so if you're traveling as a group you can certainly split the cost. Many companies also have a smaller boat option which is typically 100-250€ less, but is only available for Amalfi Coast. Now that we've talked about the cost of a private boat tour, let's discuss what you can expect on your tour.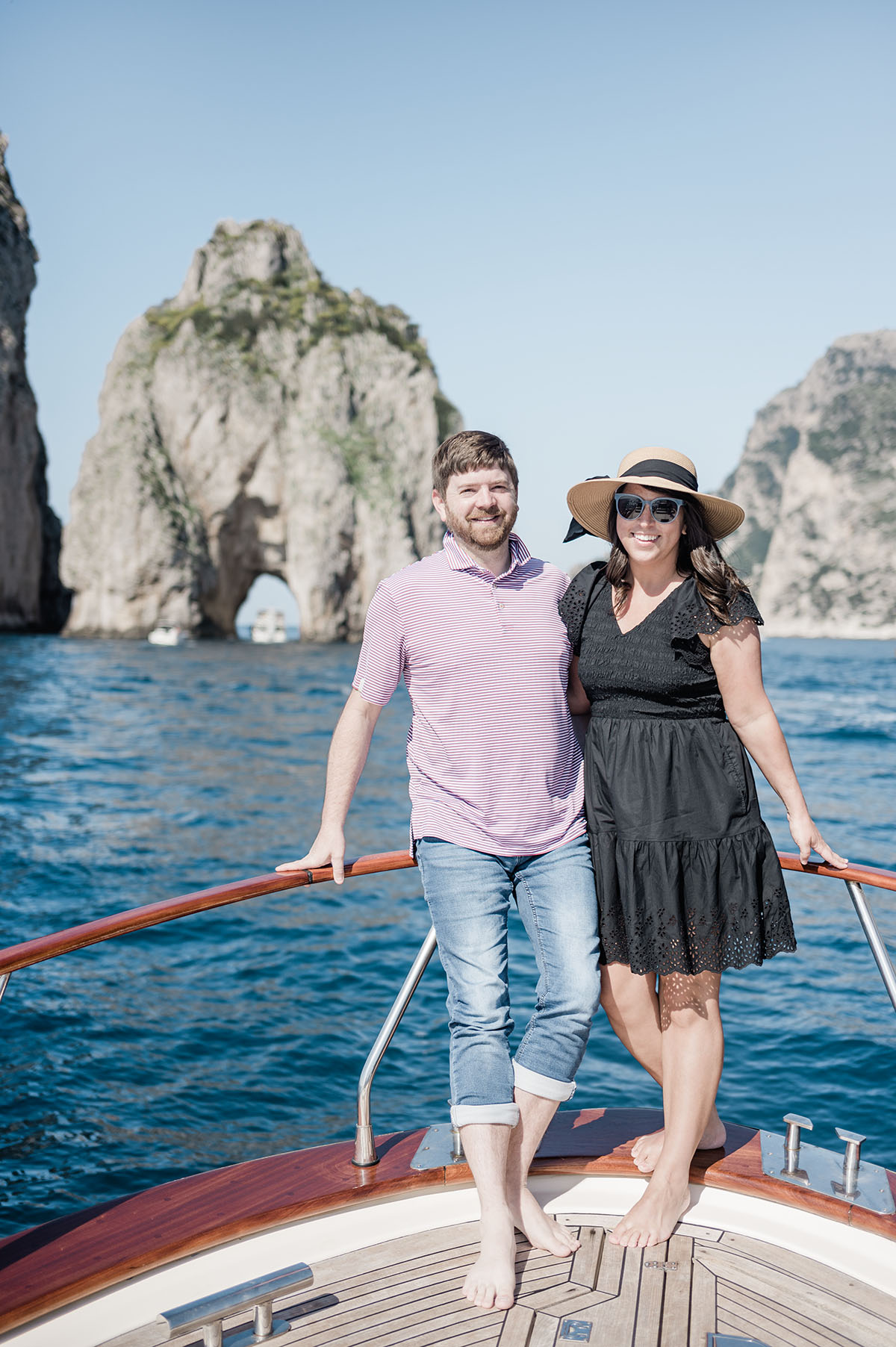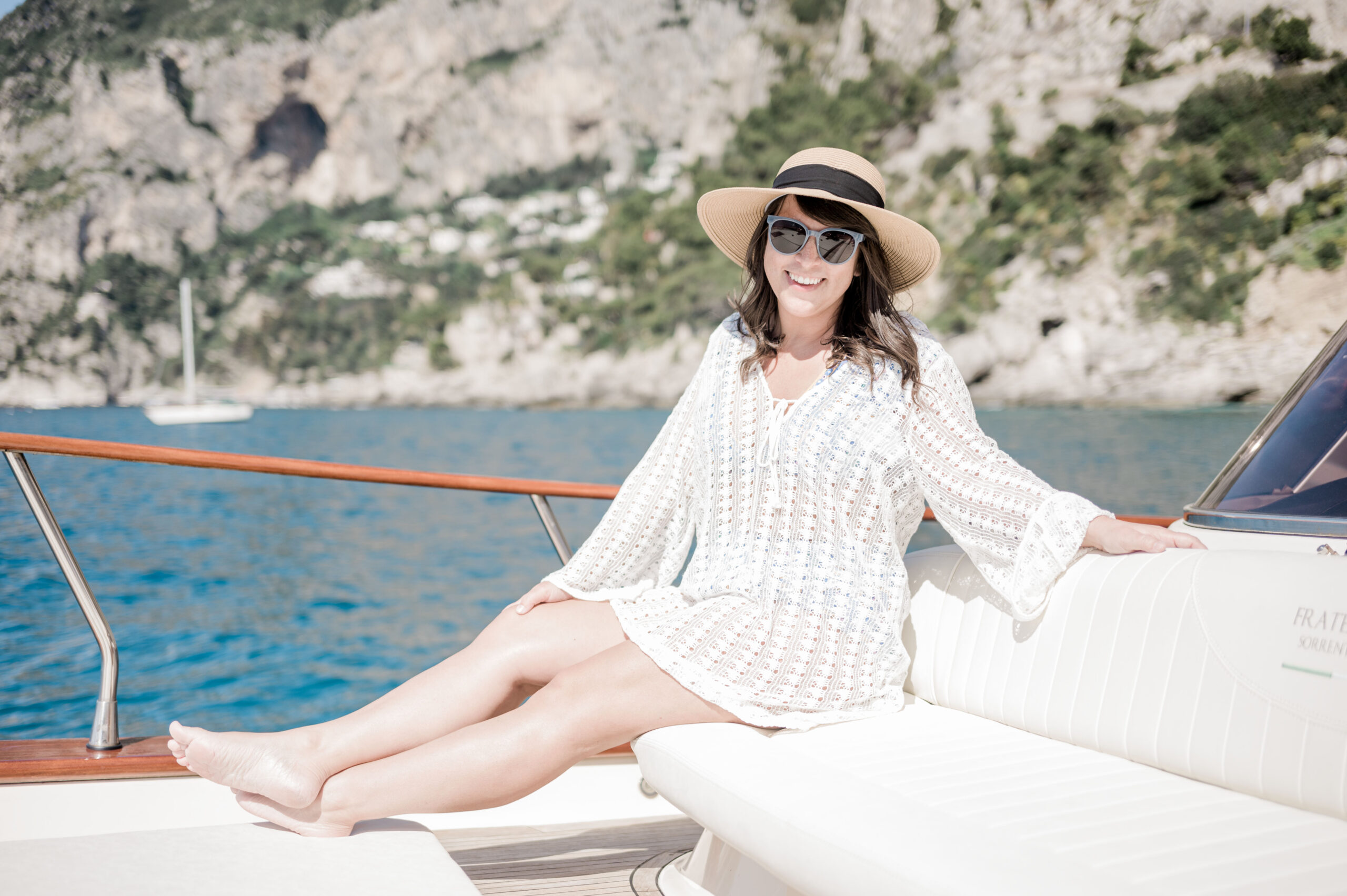 What to Expect During Your Private Boat Tour?
We opted to do a full day tour to Capri. The first two hours involve a tour of the island Capri. You'll discover colorful fishing villages to awe-inspiring rock formations, there is something around every corner to mesmerize any traveler. There is also an opportunity to see the Blue Grotto, which involves getting into a smaller boat and paying a 15€ fee per person. This spot is typically busy. While we only waited 30-45 minutes, in peak summer the wait time can be much longer. Even if there is a wait, I highly recommend seeing the Blue Grotto.
In addition, there will be opportunities to spend time in the water. We visited Italy early May, so the water was VERY cold, but the water temperature can get as warm as 80+ degrees Fahrenheit throughout the summer.
If you choose, you can get off at Capri (additional 100€ fee) to have lunch, shop, or walk around. Or if you opted not to get off like we did, there are other places to stop to eat. Our skipper took us to Maria Grazia, which was located off the mainland and SO good.
After lunch, you can expect to sail the sea, enjoy the sun rays, and swim. While 7 hours may seem like a long time, we felt it was perfect and really enjoyed our time on the boat.
Check out some quick highlights from out private boat tour in the video below:
View this post on Instagram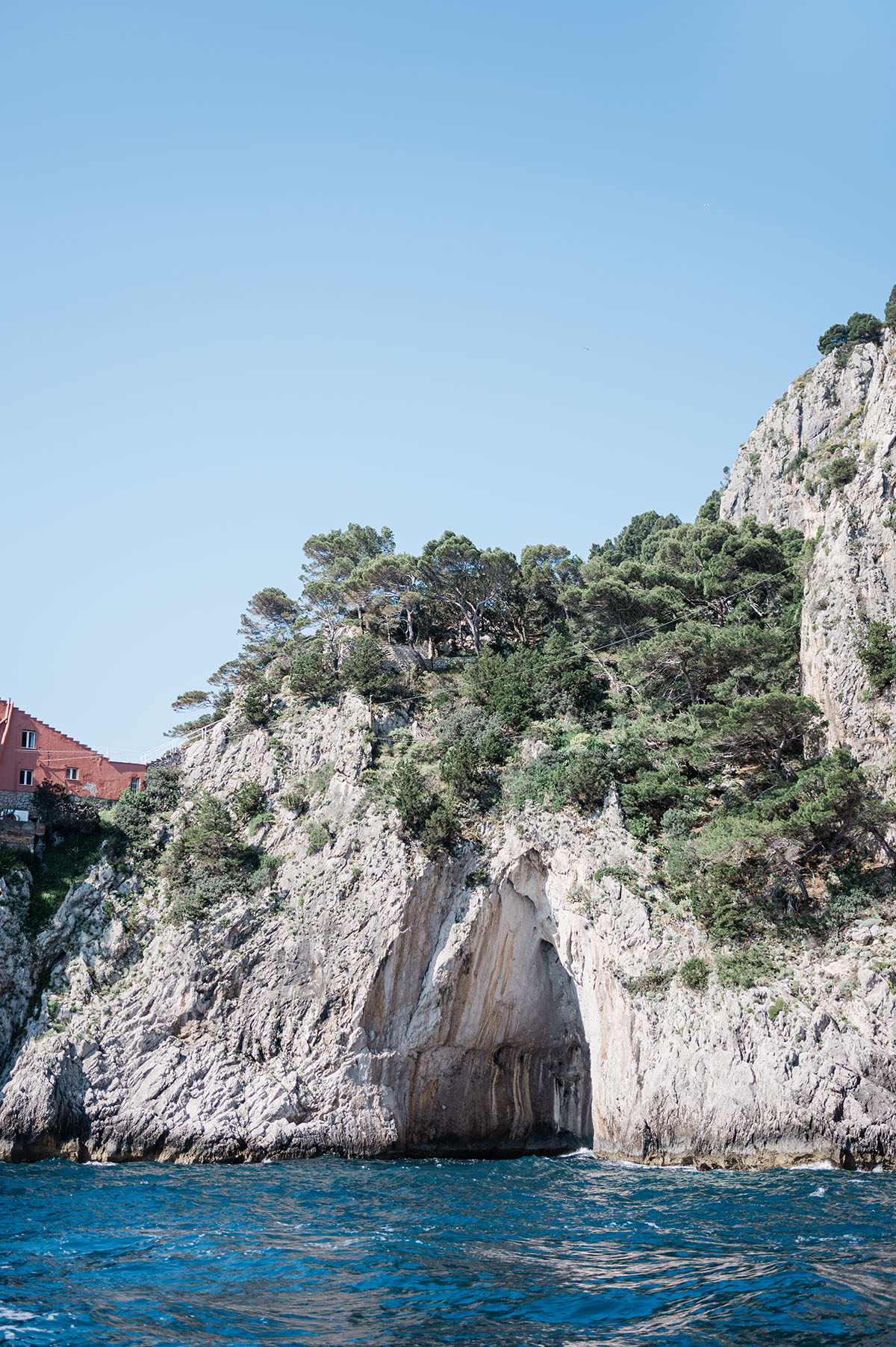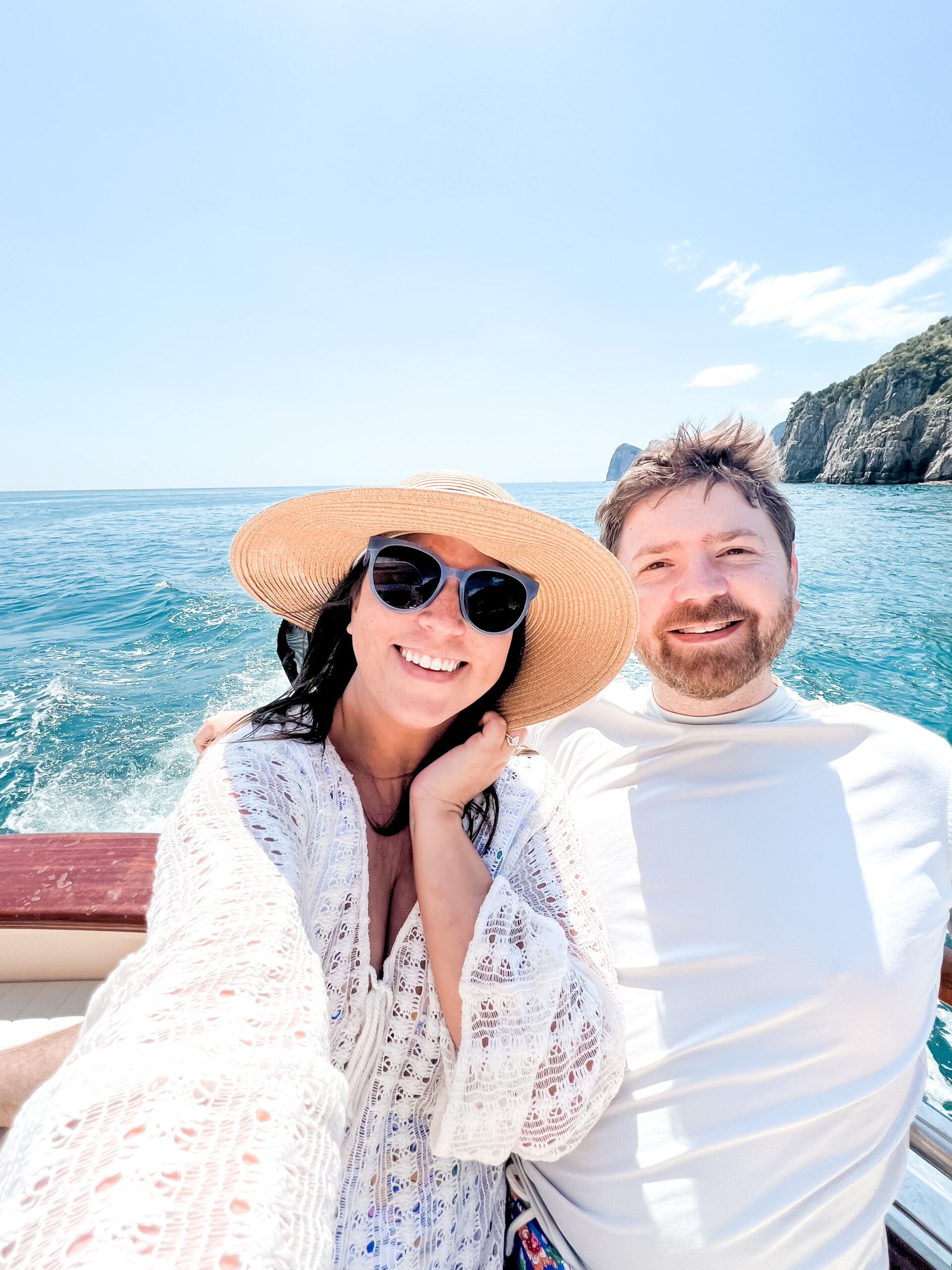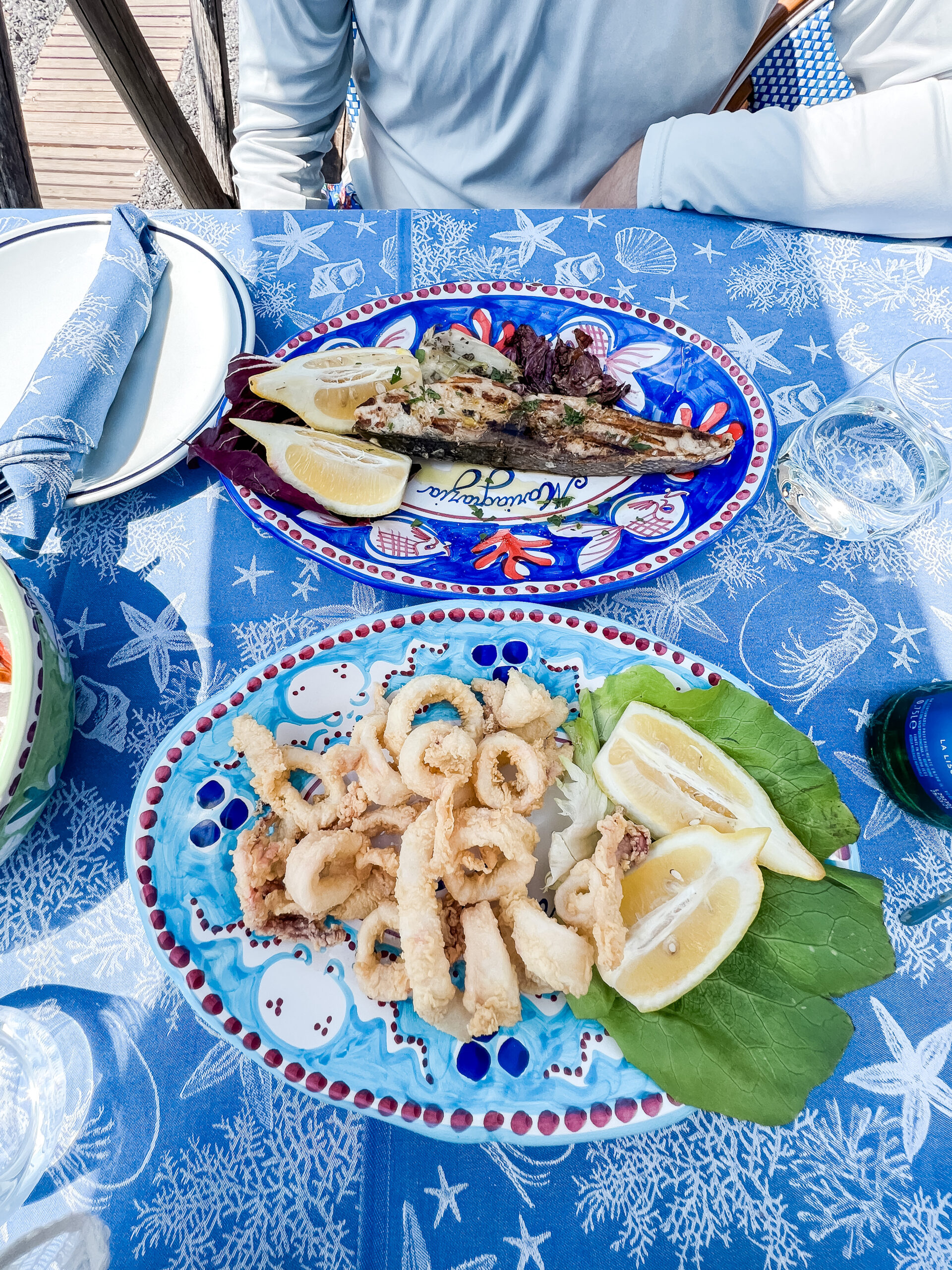 Benefits of Taking a Private Boat Tour
Aside from having a boat to yourself and the freedom to sail mostly anywhere along the Amalfi Coast or Capri, there are other benefits of a private boat tour. While you could take an inexpensive ferry boat to the island of Capri, a private boat is the only wait to explore the hidden caves and grottos. In addition, you'll learn a little history about the area and swim in exclusive areas.
A private boat tour is also a great way to relax and get away from the hustle and bustle of Positano. It was so relaxing to just lay out on the boat as the boat rocked. Our skipper was also accommodating and helpful when we weren't sure what we should do next. Whether you're exploring a private boat tour as a couple or with a group of friends, you'll be sure to have an unforgettable day.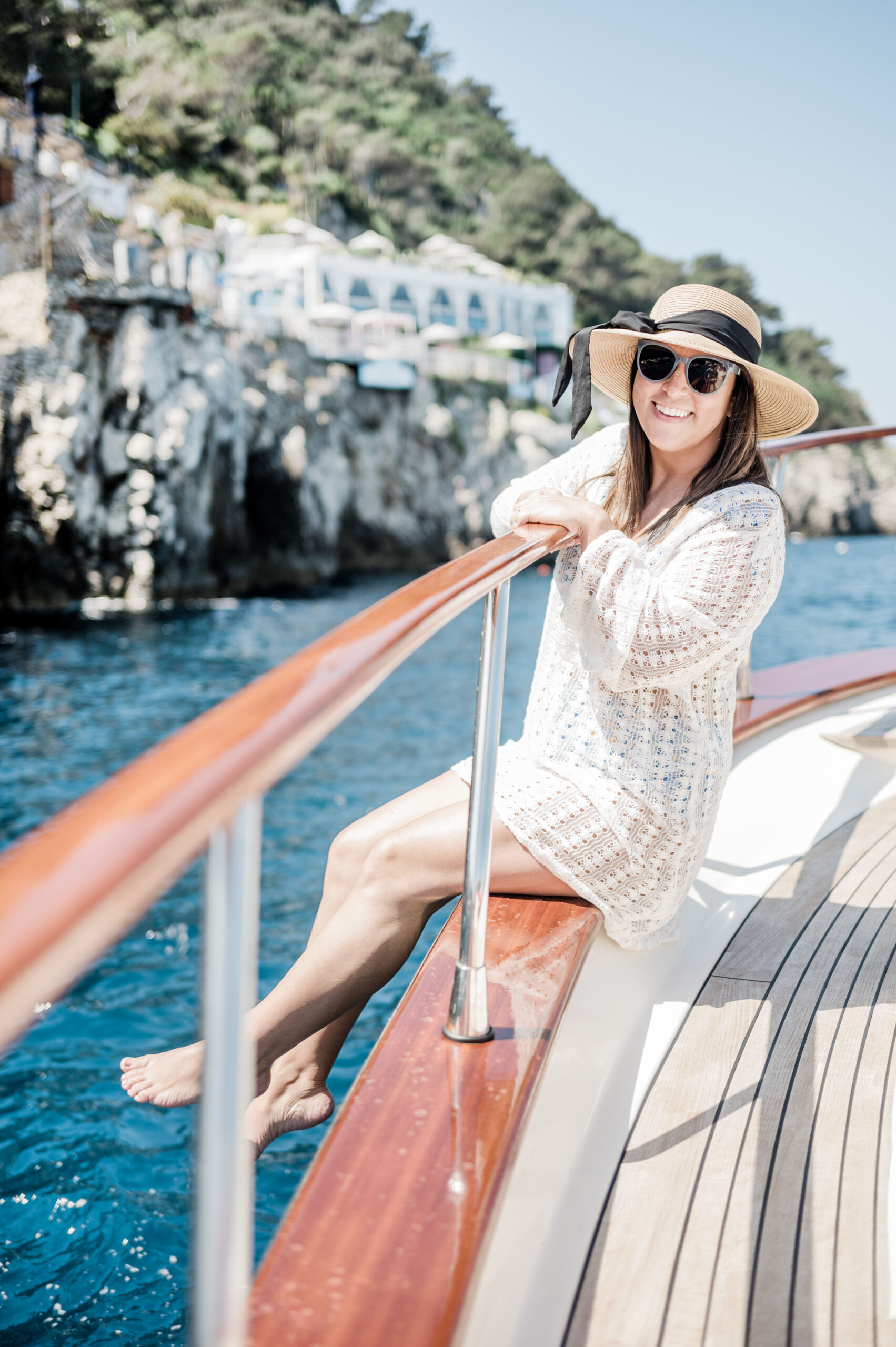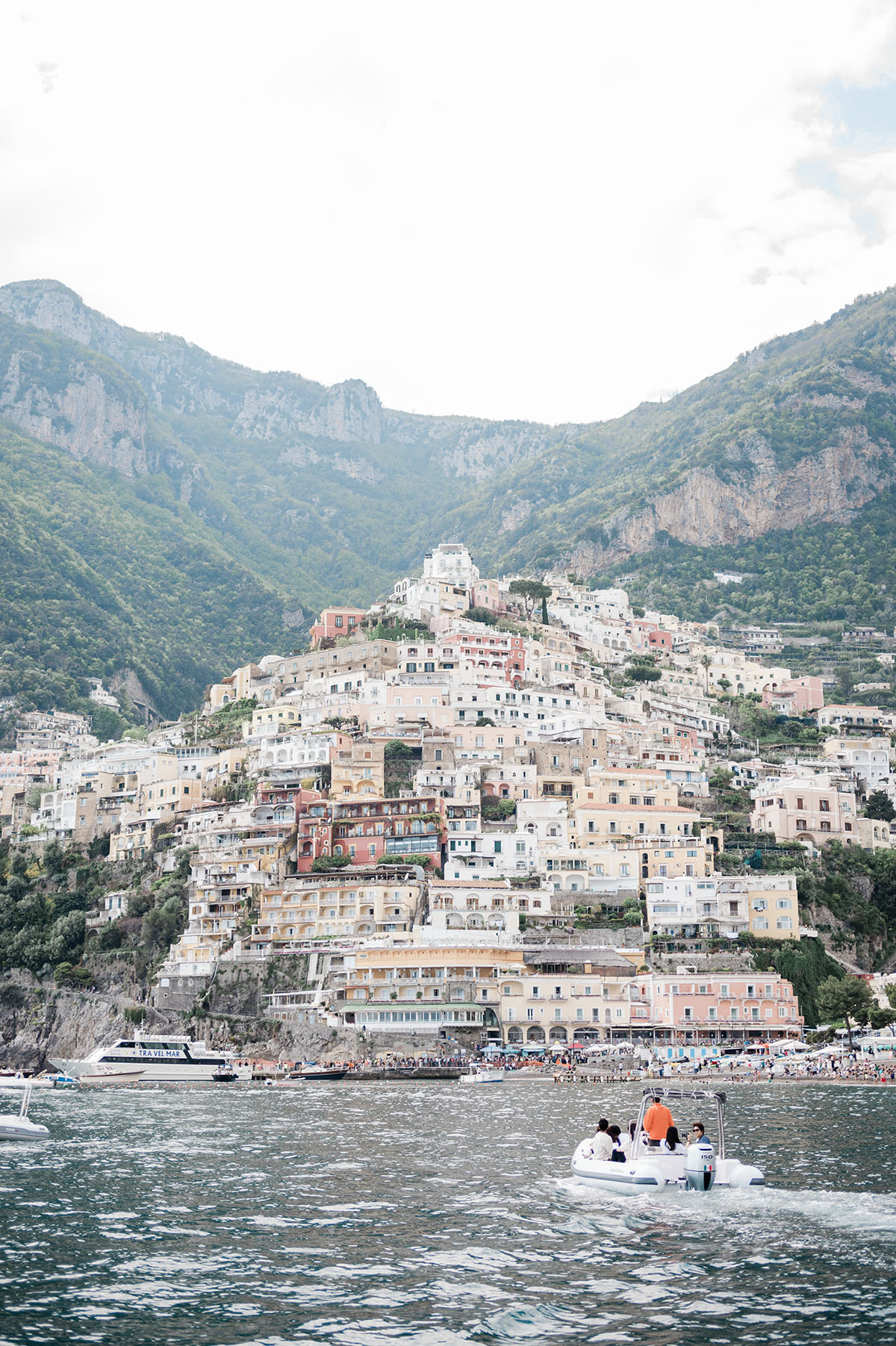 Private Boat Tour from Positano: Conclusion
Overall, a private boat tour from Positano to Capri is a unique, bucket list experience that is worth the investment. You'll get to enjoy beautiful landscape, learn about the region, and connect with local culture. With careful planning and selecting a quality tour operator, you can ensure your boat tour will be a memorable and enjoyable experience.
If you're ready to enjoy a private boat tour from Positano to Capri and start planning your perfect experience, share this post with your friends on social media and start researching quality tour operators today!
Save a Private Boat Tour from Positano on Pinterest!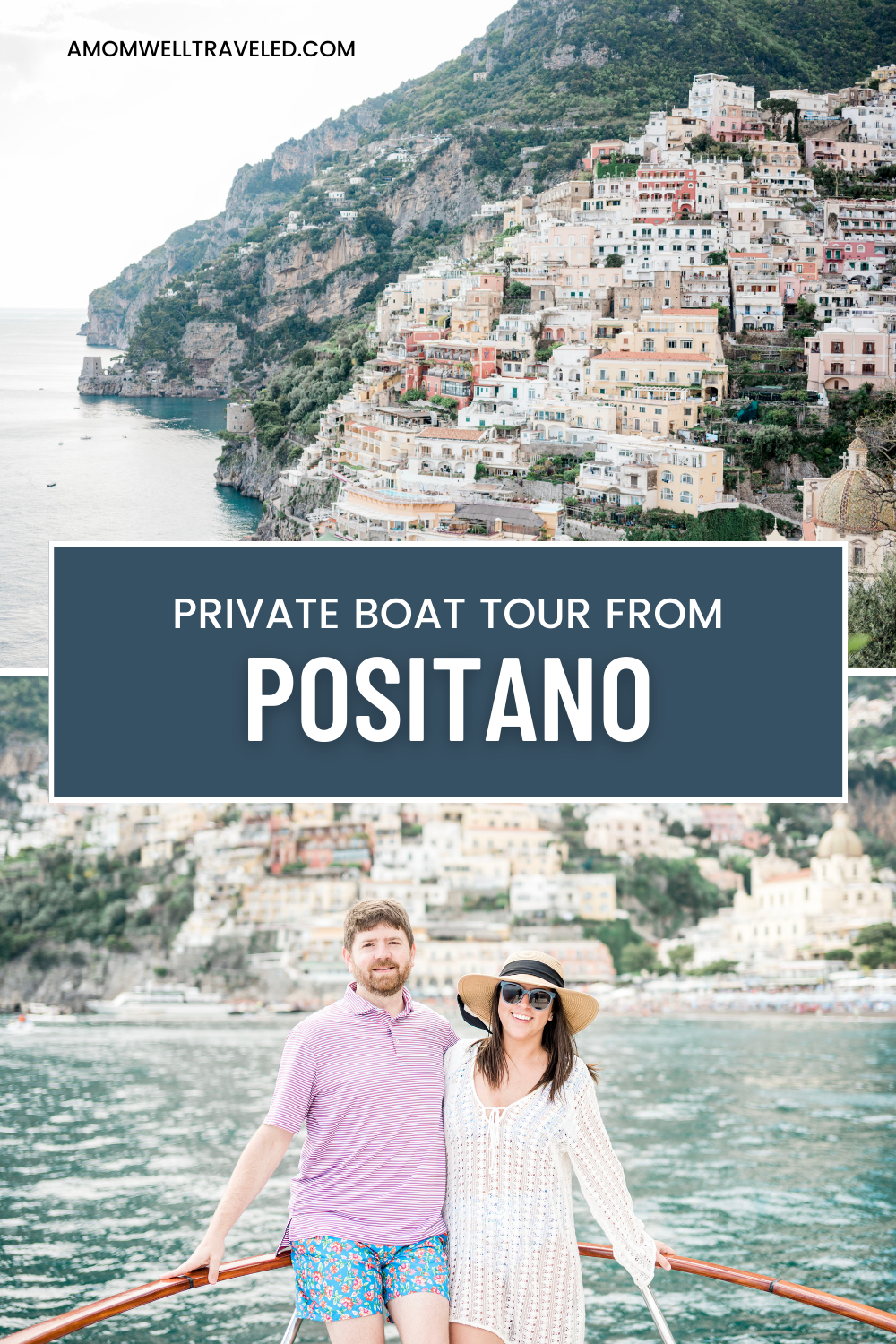 Looking for more info about Italy? Check out these posts here.
*This post contains affiliate links meaning at no additional cost to you, I earn a commission if you click through and make a purchase.*