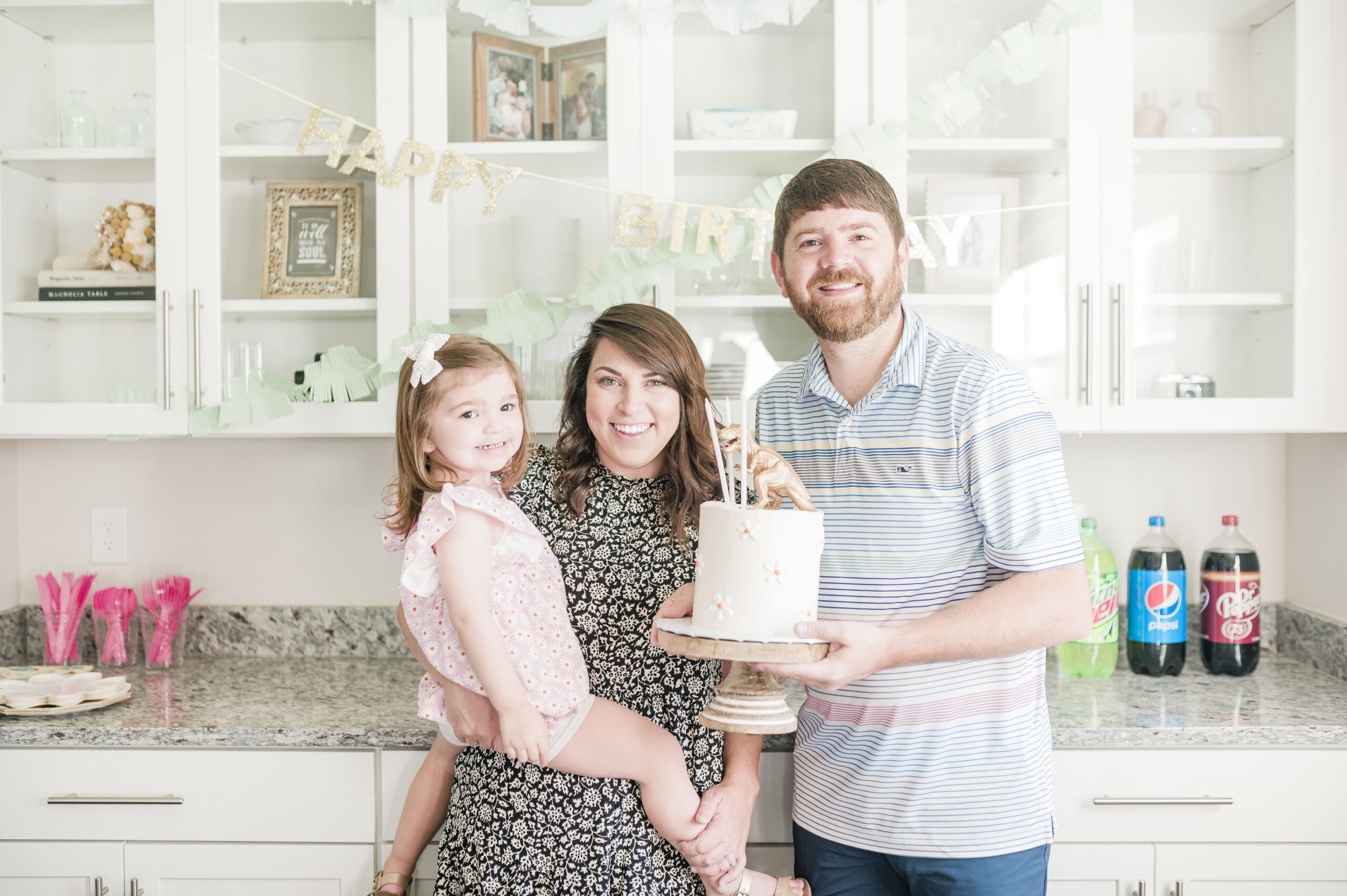 A Magical Dinosaur-Themed Birthday for 3 Year Olds
Well, our little girl is another year older and it's just so hard to believe that the days are flying by. Eleanor has been all about dinosaurs for a majority of this year, so I knew we needed to throw a dinosaur-themed birthday. Eleanor can even identify 5 different dinosaurs! Of course, I had to put a girly spin to our dinosaur theme, so I used flowers throughout along with pink and gold.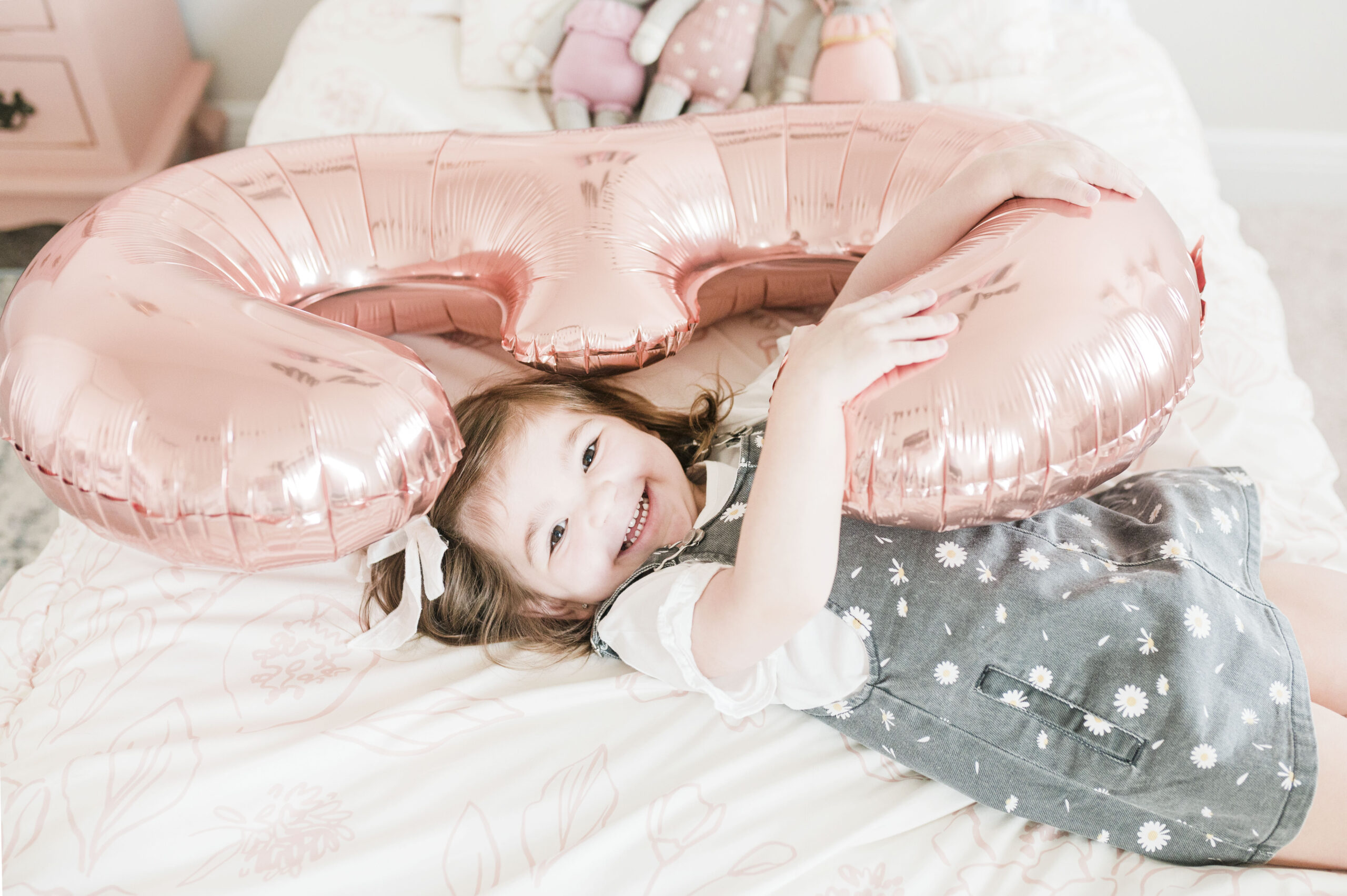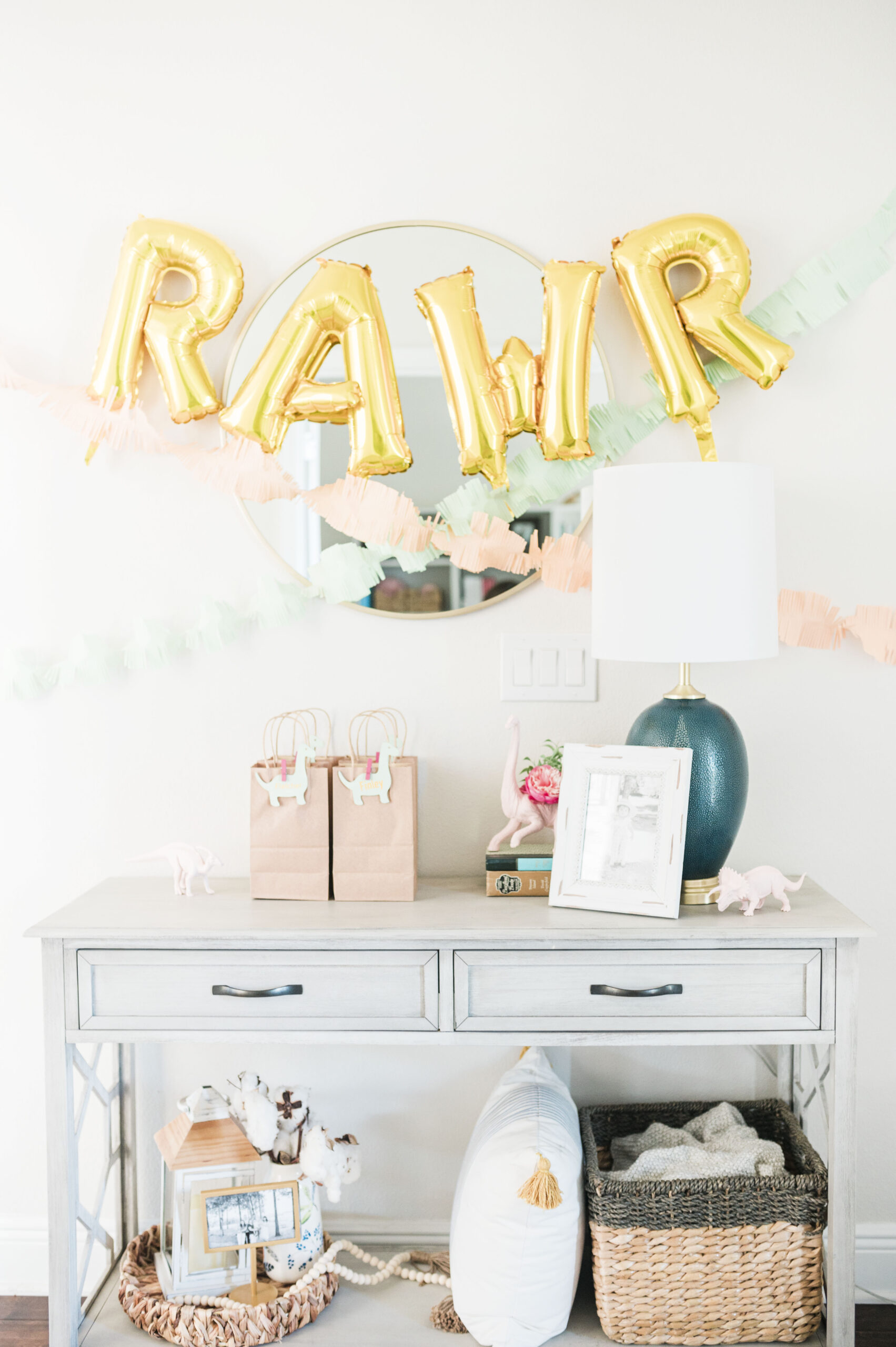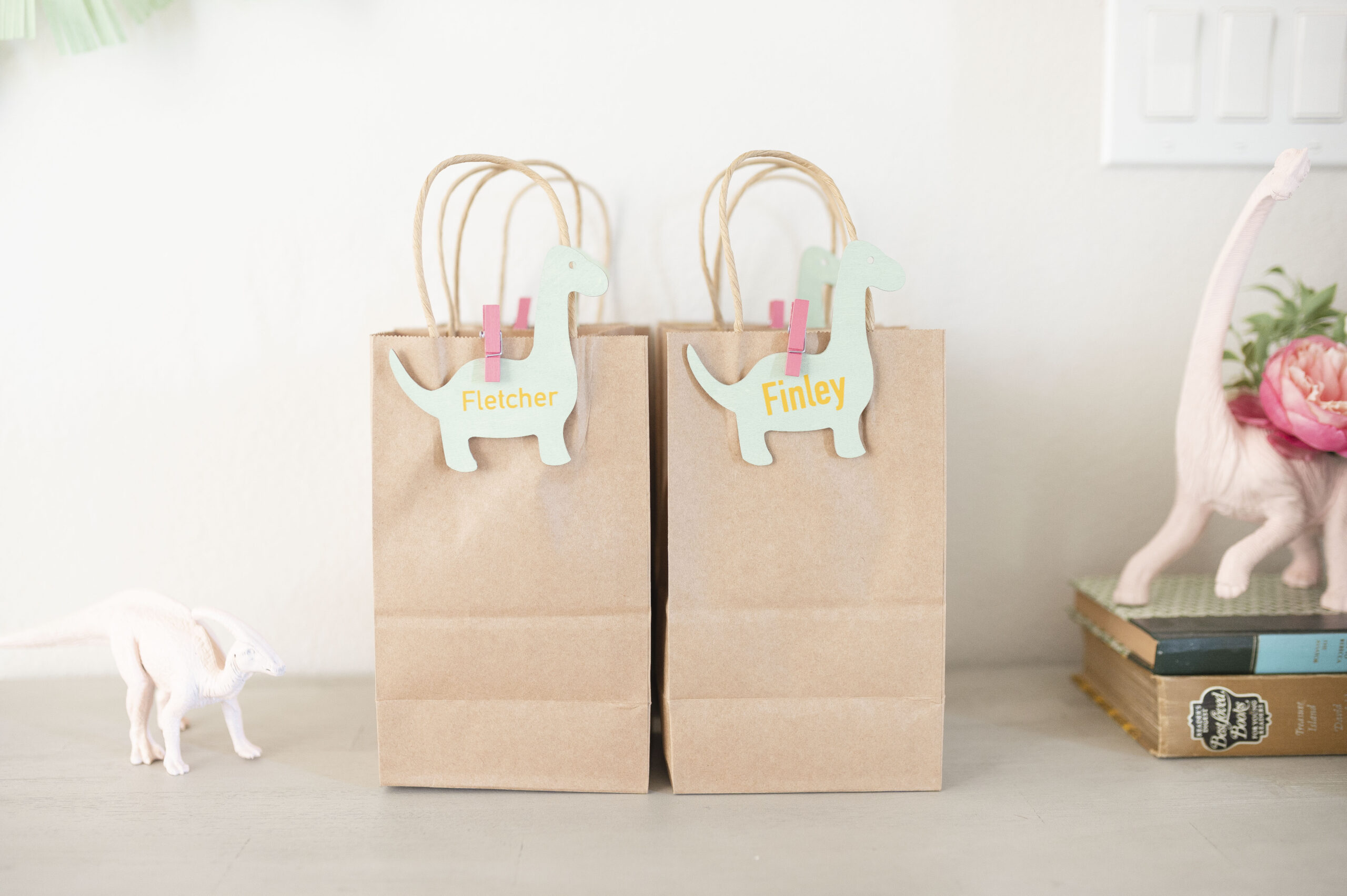 I purchased plastic dinosaurs from Once Upon a Child, Amazon, Dollar Tree and Dollar General. I found various sizes and spray painted them gold and pink. On some of the larger dinosaurs I was able to cut out a hole and add flowers. For the goodie bags, I found wooden dinosaurs at Michaels during the summer. I painted them green and added names using my Cricut. It's rather hard to find girly dinosaur party favors, but Target did have some cute ones I was able to include in the bags.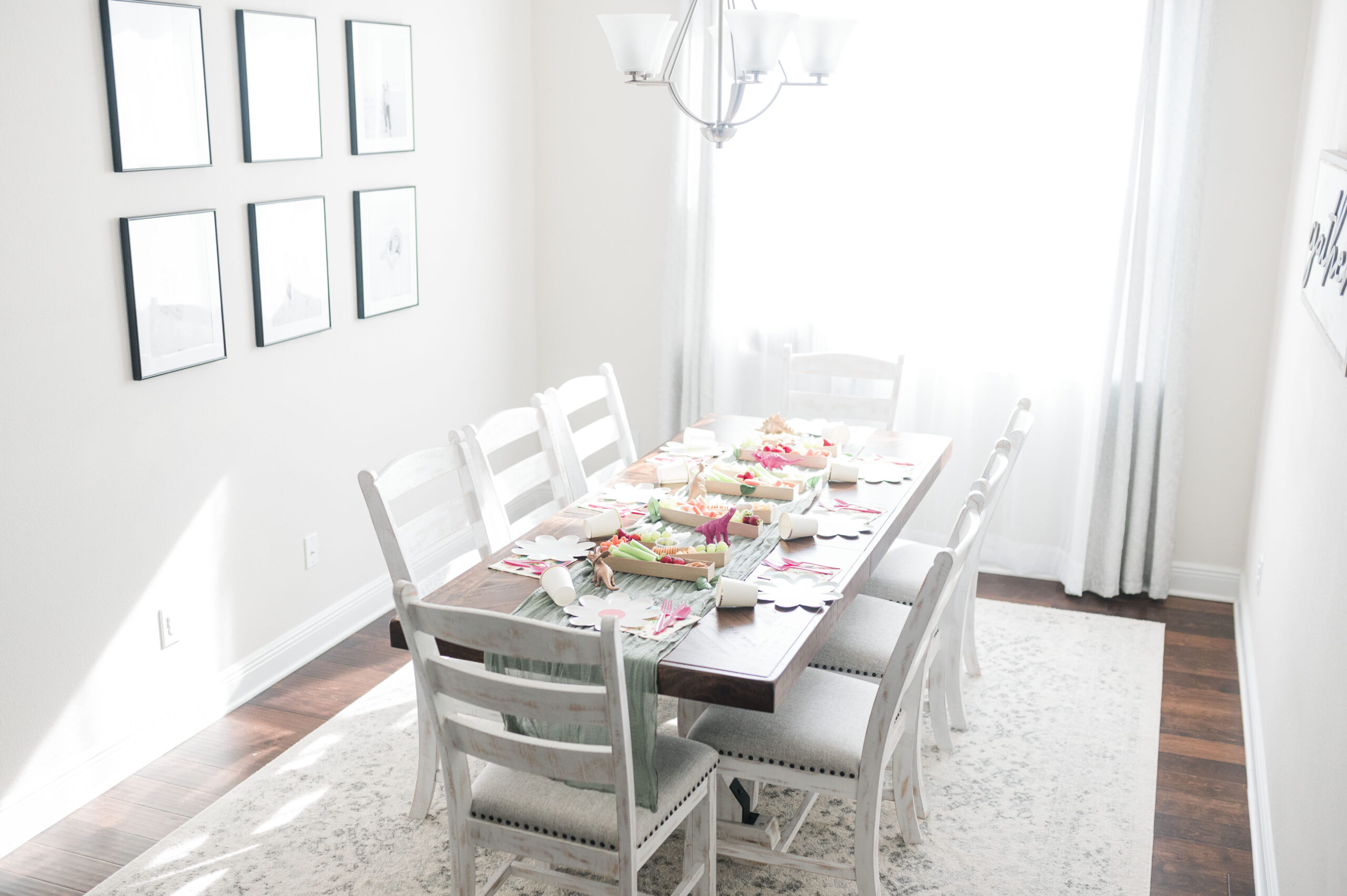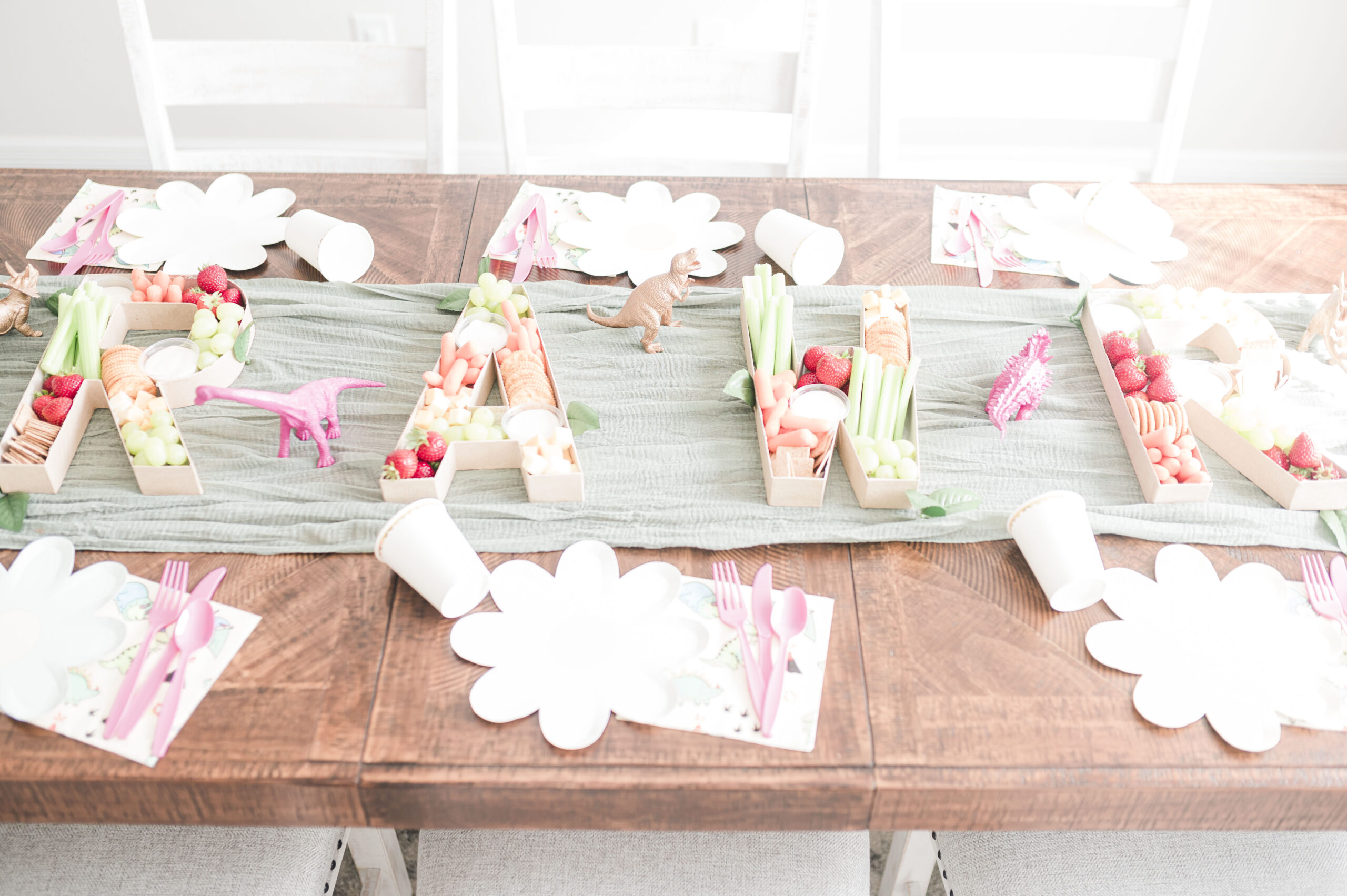 Charcuterie boards are always fun to make and I've seen ones on Pinterest using paper mâché letters. I purchased the 13.5 inch letters. All you need to do is cut the top off and line the letters with parchment paper before adding your foods of choice.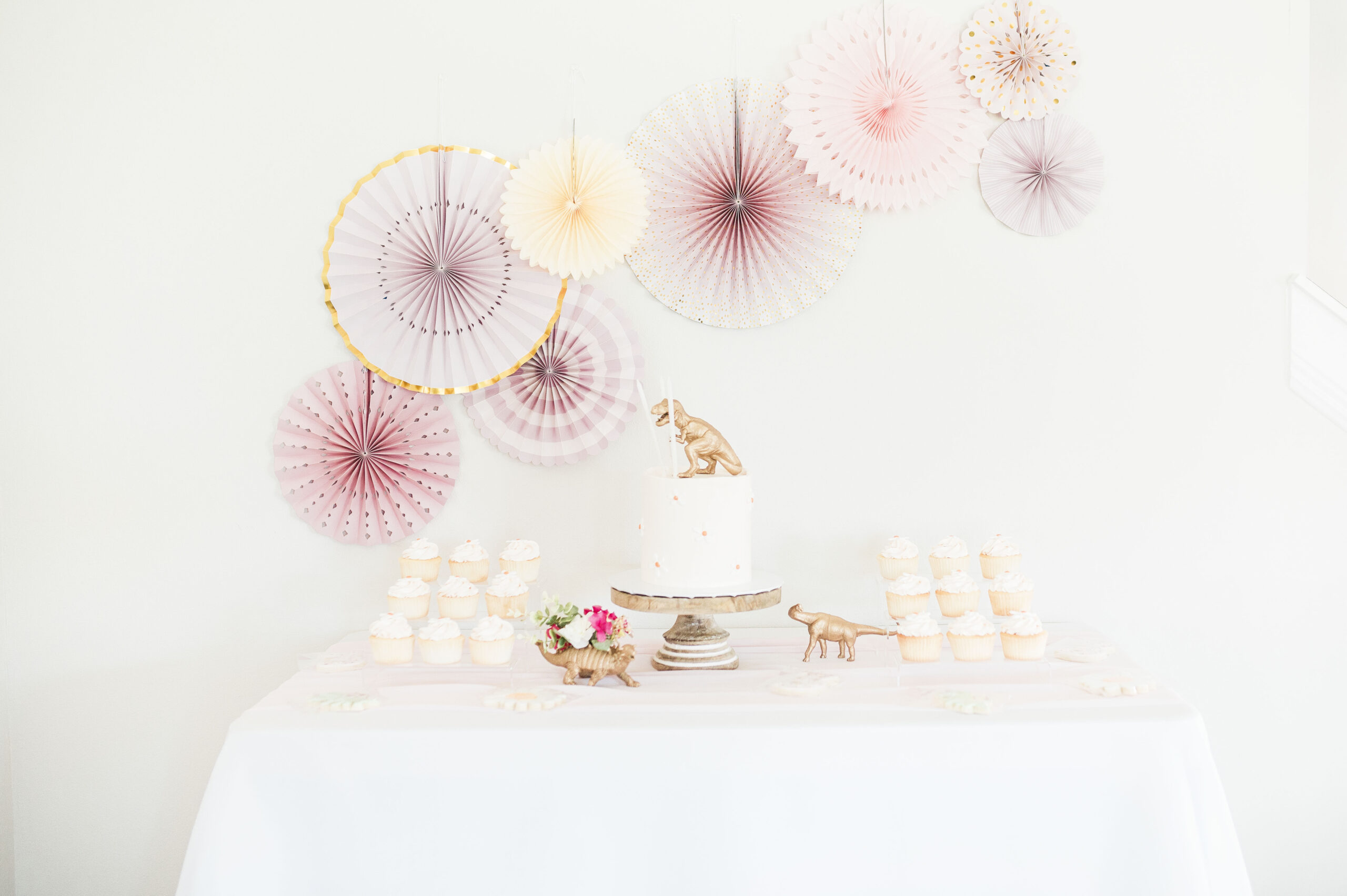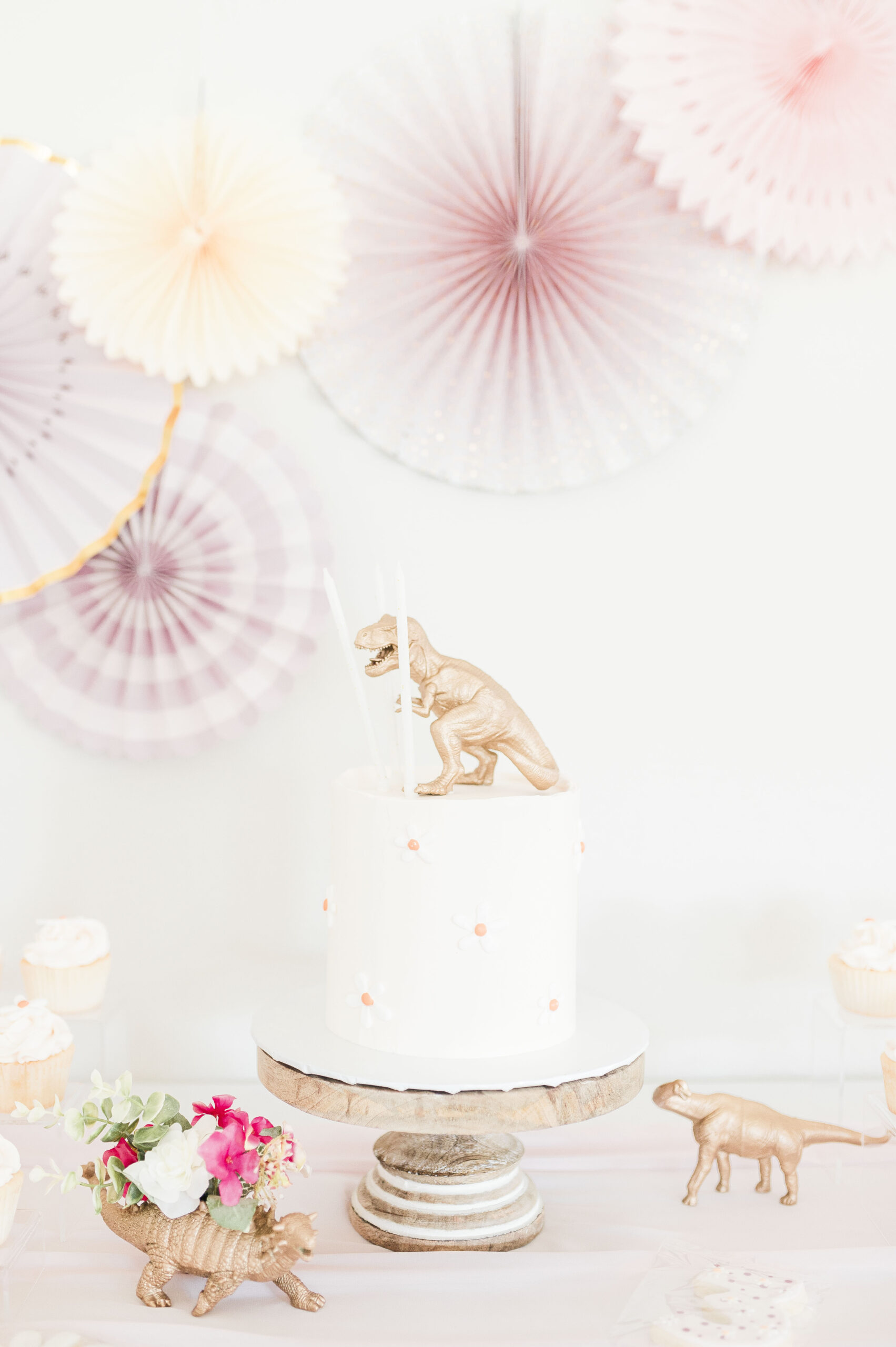 For the first time ever, I actually hired a local cake/cookie artist to create something for us rather than picking something up from Publix. I found Oakland Bake Company on Instagram through hashtags (small business owners make sure you're doing this). Chloë did not disappoint and we absolutely loved how everything came out!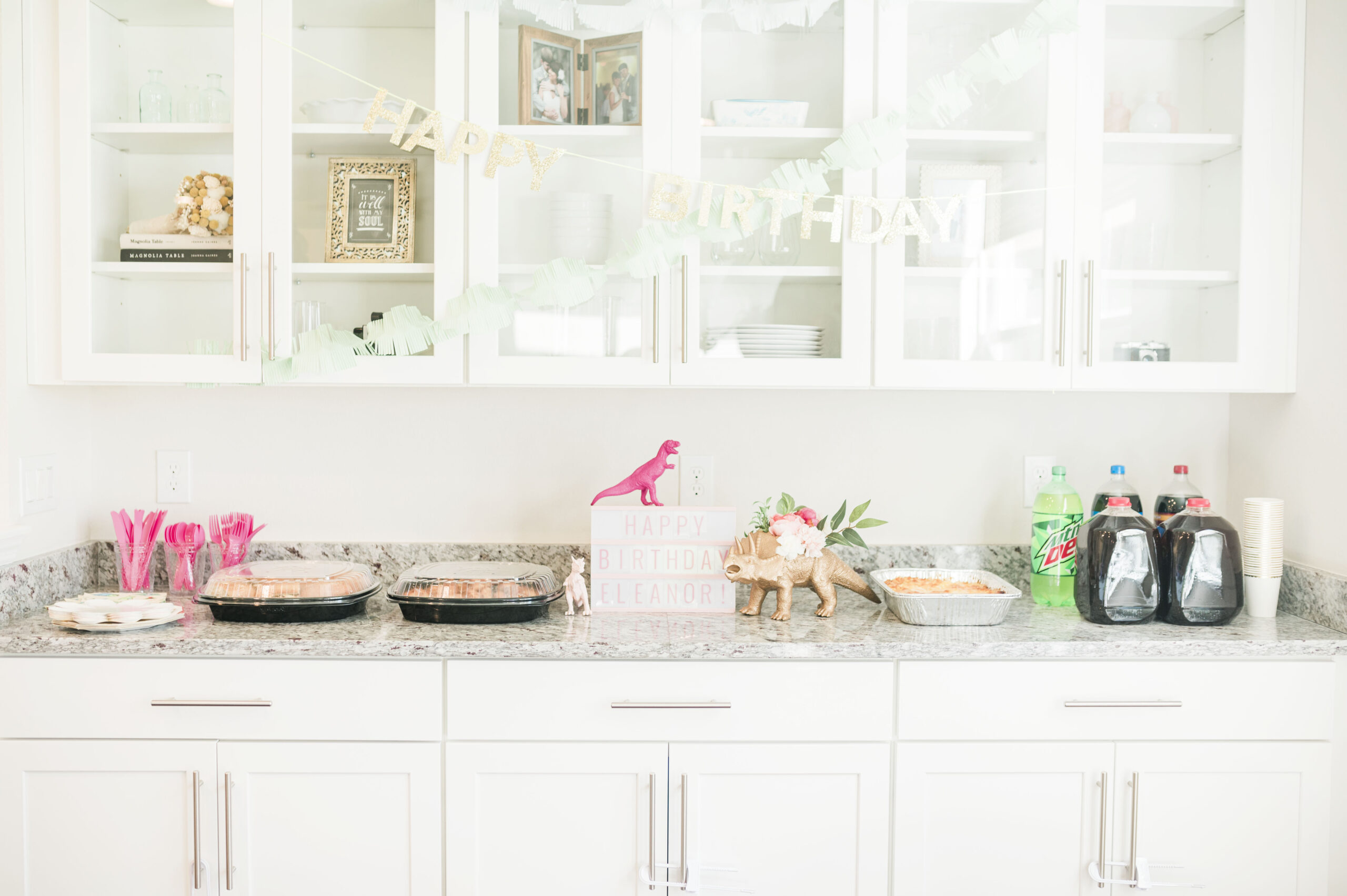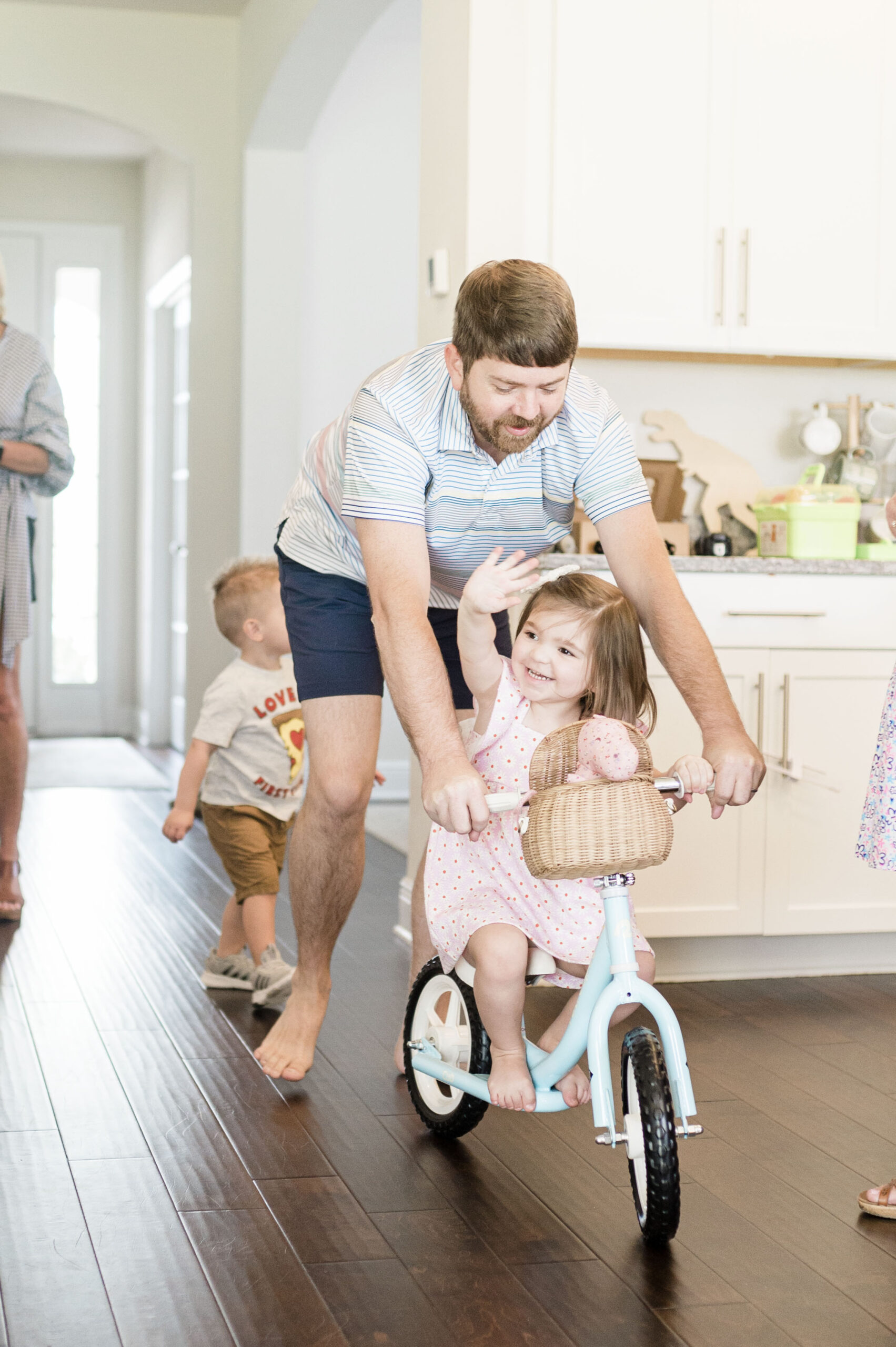 One of Eleanor's big gifts was a balance bike. I think it's safe to say, she loved it!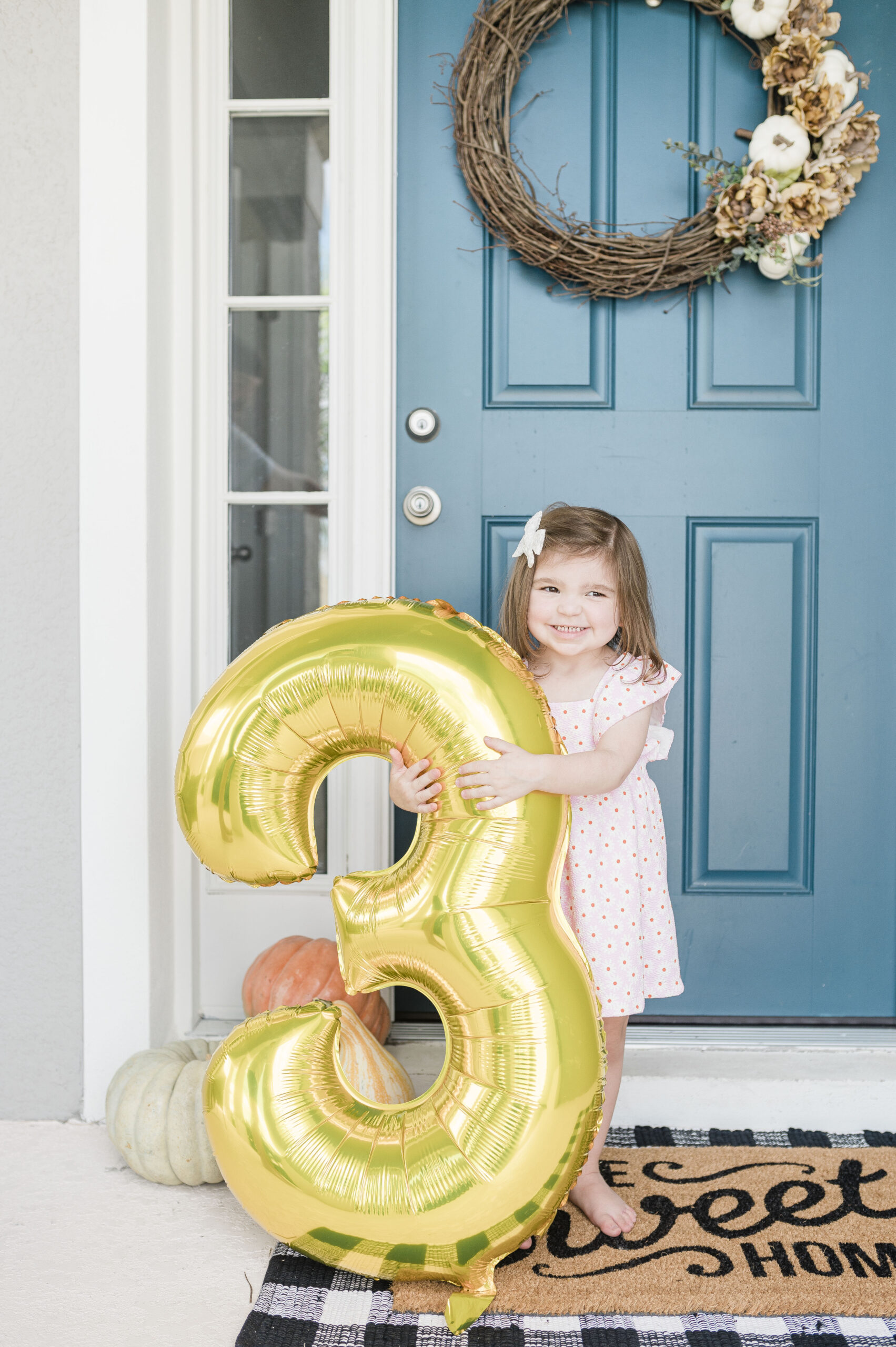 I tried to keep the party decor simple, but to the point. Eleanor had a blast and thinks it's her birthday everyday now.
Balloons: Party City
Plates: Ellie & Piper
Paper Fans: Amazon
Cups: Amazon
Happy Birthday Banner: Amazon
Candles: Amazon
Dinosaurs: Amazon
Party Favors: Target
Cake Stand: Homegoods
Cupcake Stands: Amazon
Cake/Cupcakes/Cookies: Oakland Bake Company (based in Winter Garden, FL)

If you have any questions, please don't hesitate to ask!
*This post contains affiliate links meaning at no additional cost to you, I earn a commission if you click through and make a purchase.*