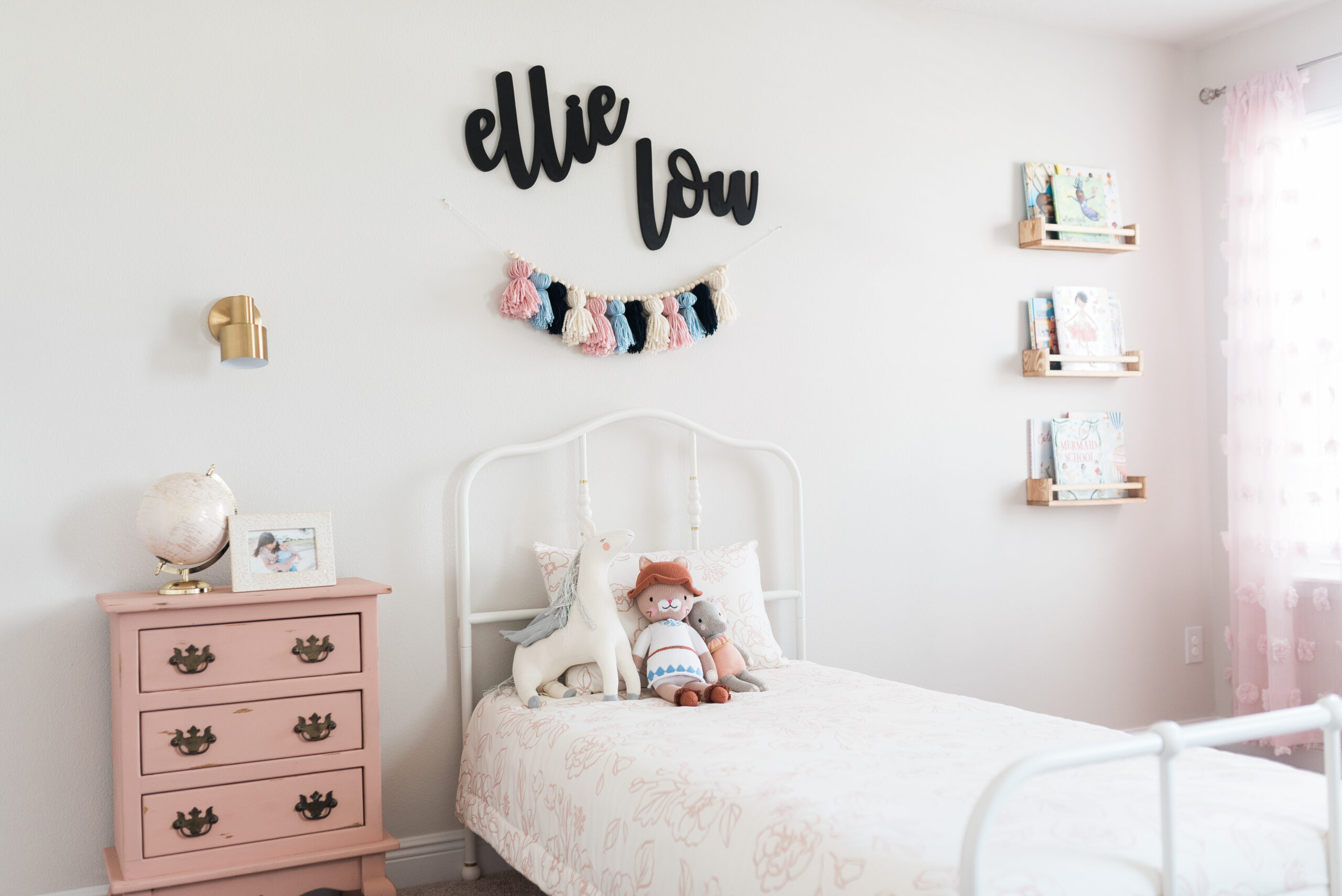 Crib to Big Bed: Eleanor's Big Girl Room Transformation
I can't believe the time has come for Eleanor to have a big girl room?! Technically we didn't have to upgrade her room. Since we bought a house and I finally had the opportunity to design her room, I figured it would be a good time to transition to a big girl bed. It's only taken a little over a month to have all of the details finished, but I'm so happy with how everything turned out. When we first saw the house, I knew this room would be Eleanor's room. I loved the oval window & the nook area! Initially, I wanted to have wallpaper, but our walls are textured so I had to scrap that idea.
The dresser and night stand are the only items from her previous room. Most of my design ideas stemmed from the pink night stand. I think I found the curtains first, then I gradually found other items. I wanted it to have a little boho feel, but also be minimalist. The tassel garland I actually made and thanks to an idea from a friend, we decided to add the name sign. I'm sure I will add more little things here and there as time passes, but for now, I think her room is complete! Scroll to the bottom for all of her room details!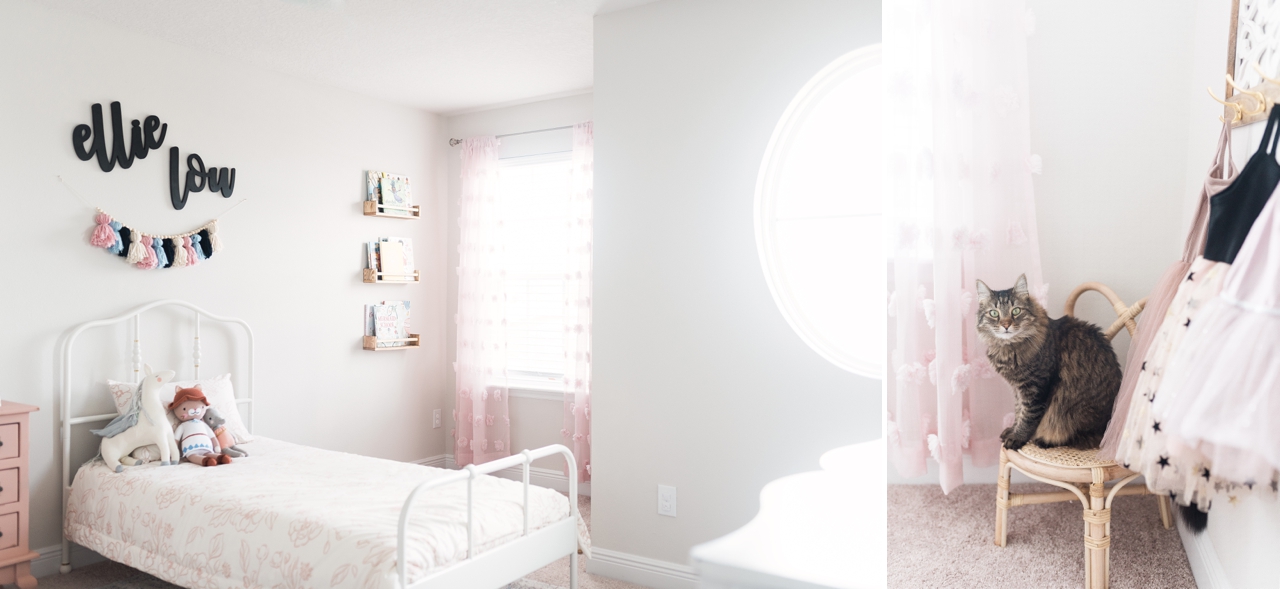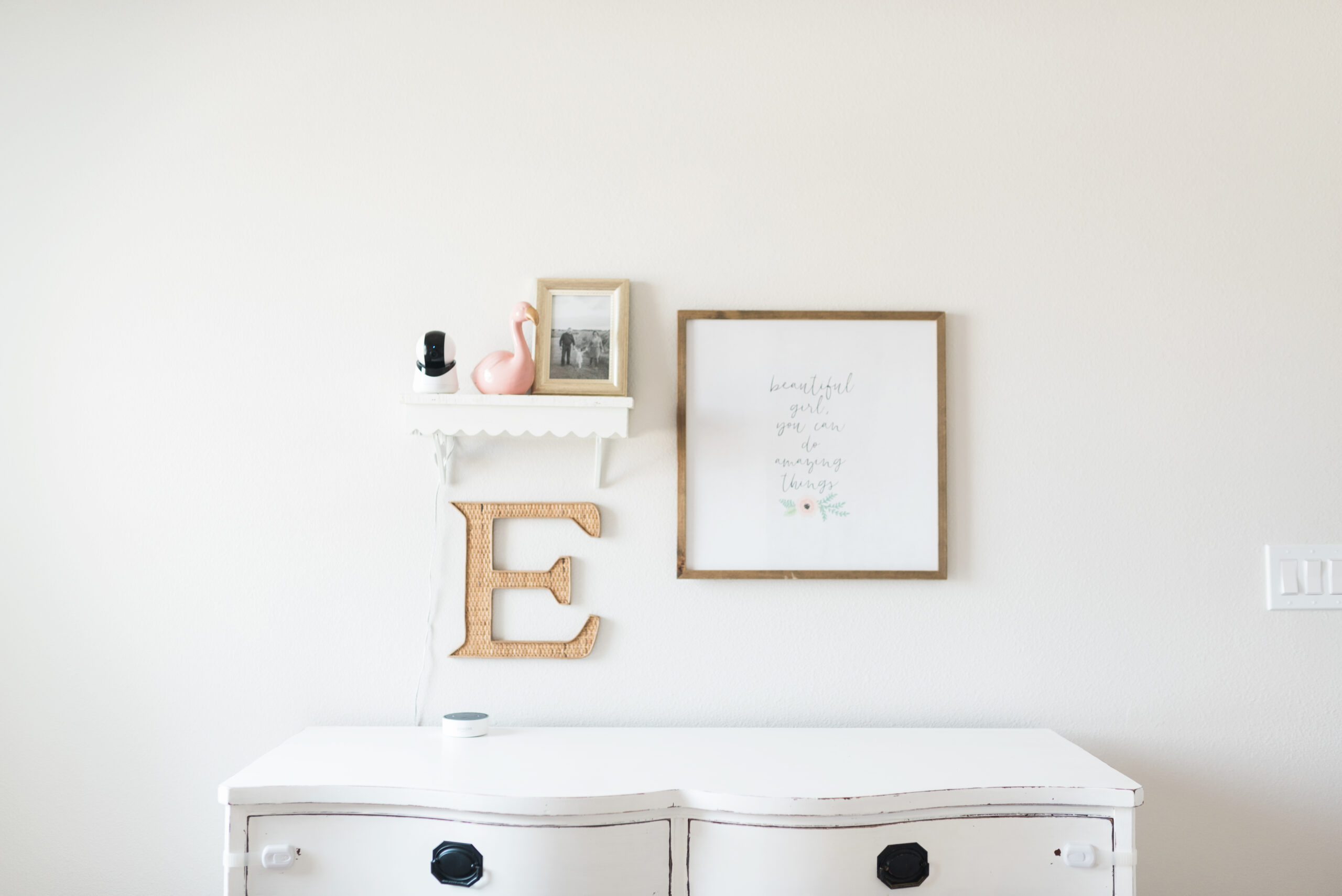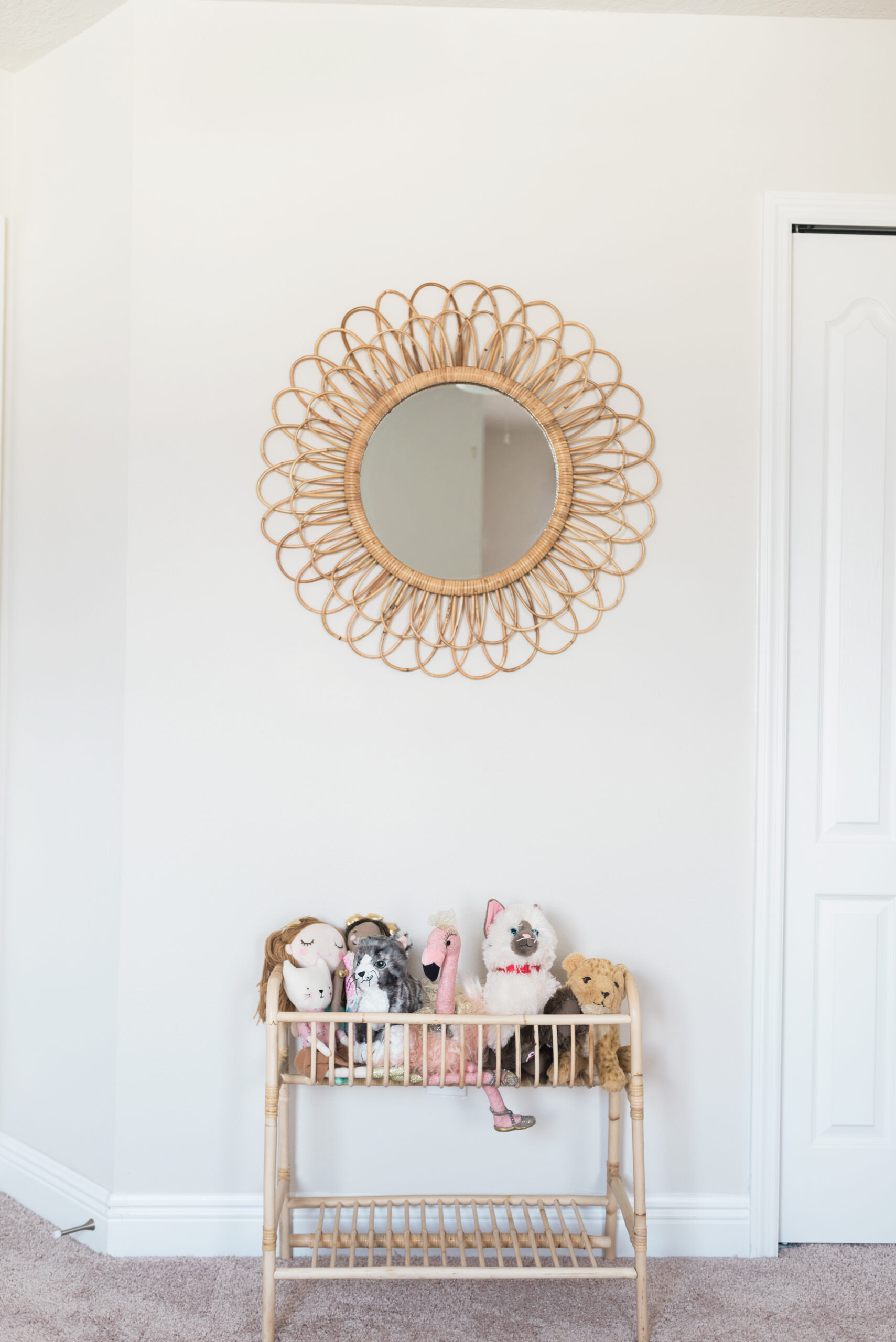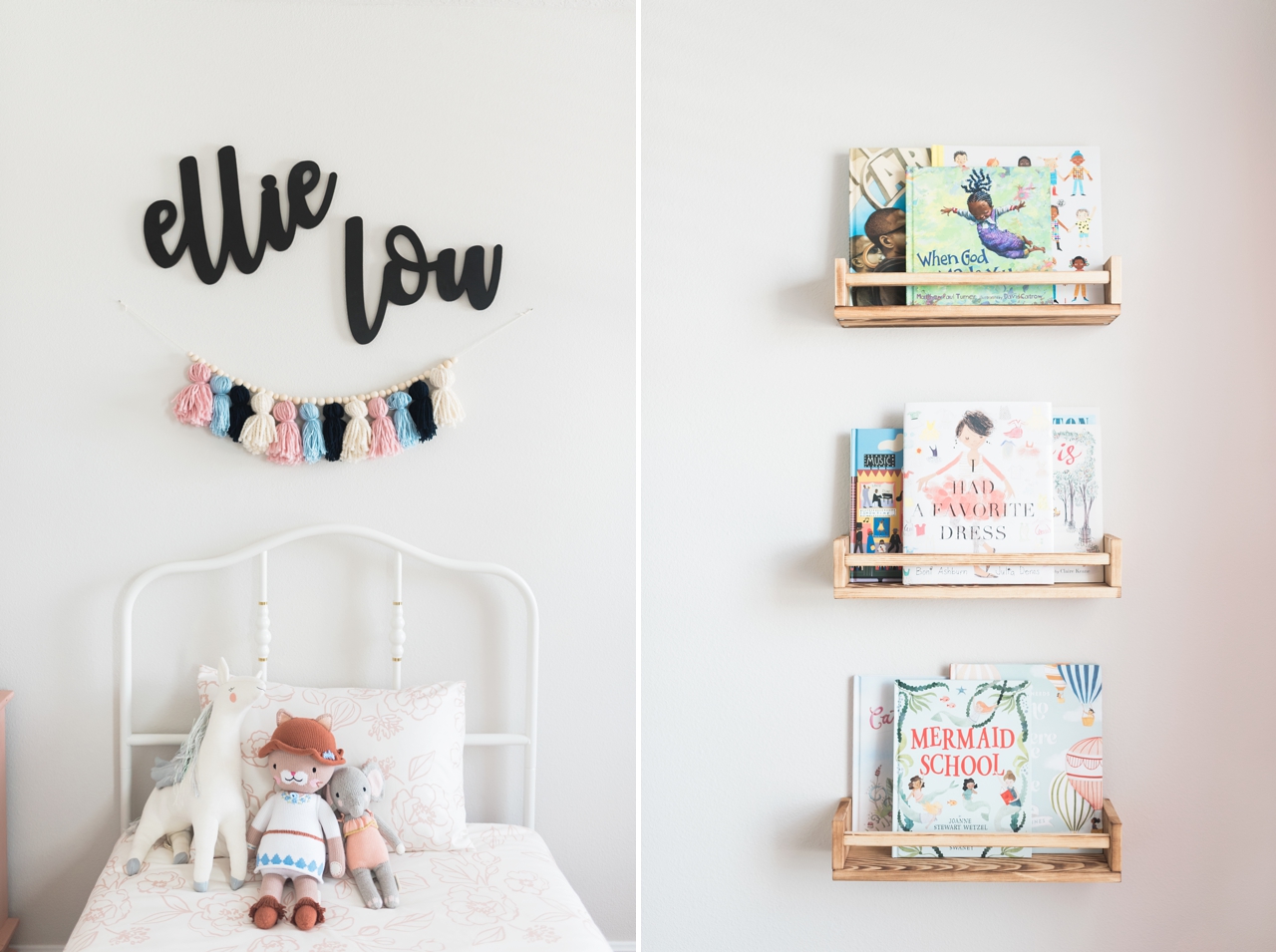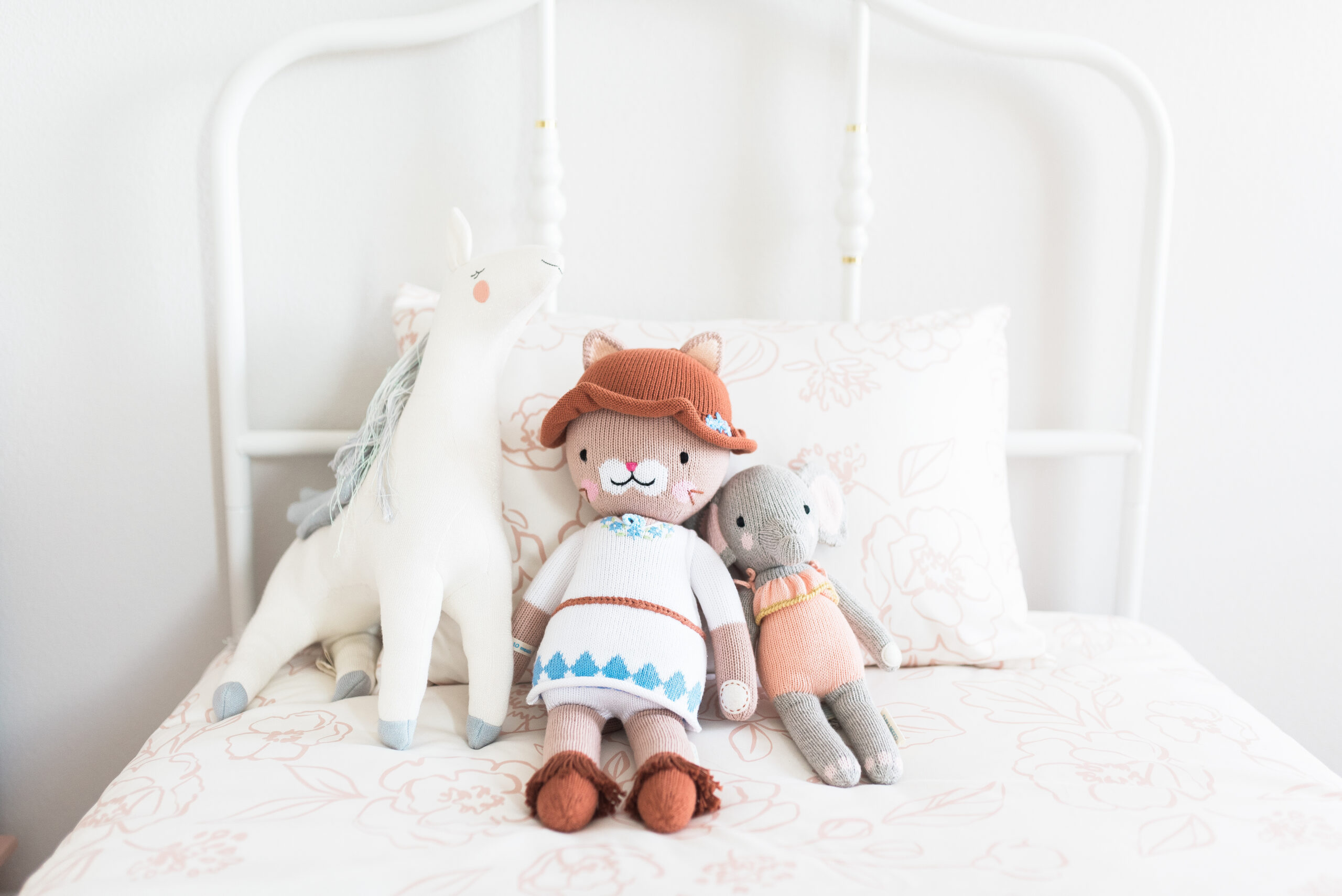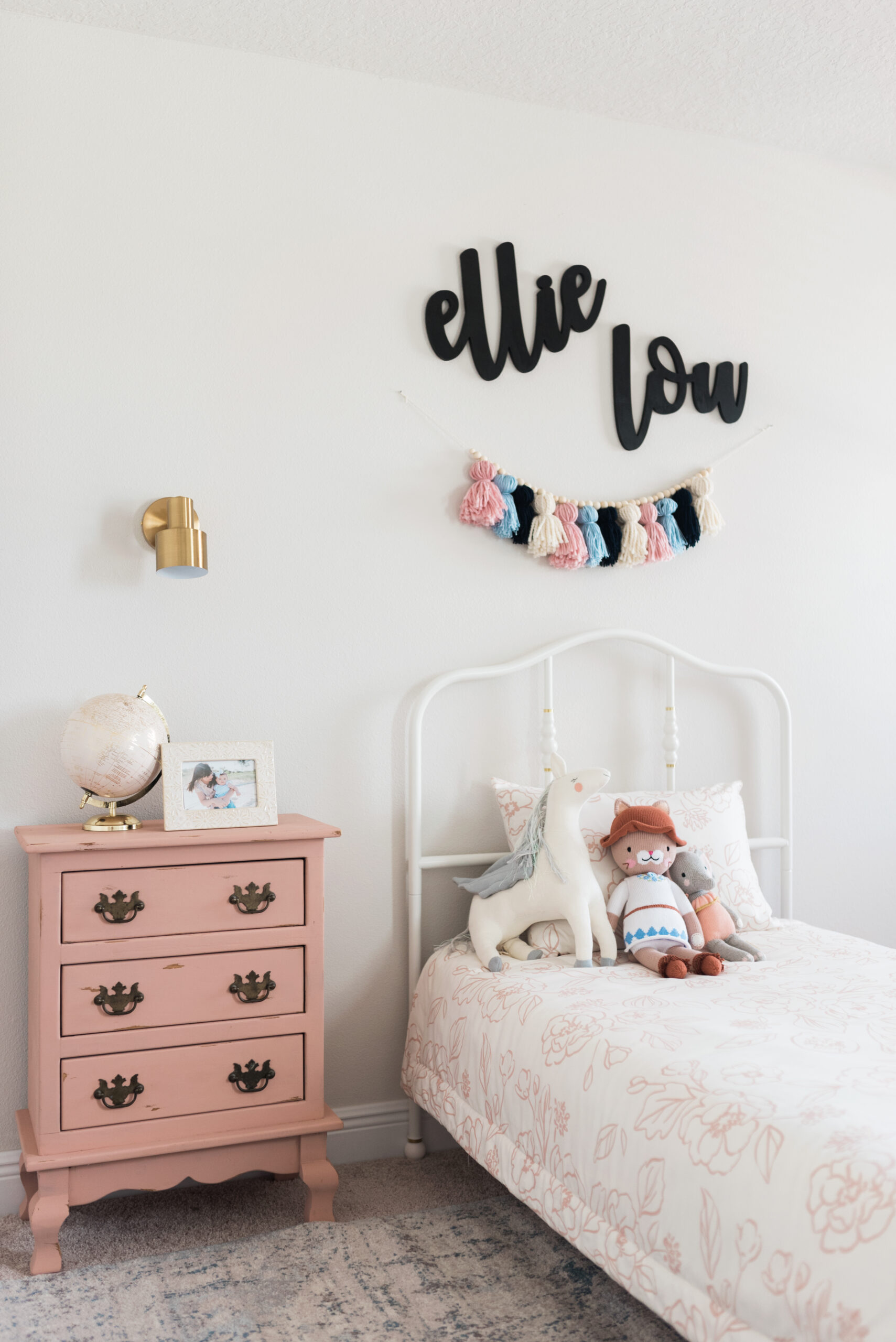 The Details
Bedding: Loomwell, this comforter is SO soft! Use code BRITTNEYNAYLOR for 15% off your order
Rug: Boutique Rugs–so many options to choose from!
Wall Light: Amazon, believe it or not, we didn't run any wiring through the wall, instead we installed these lights in the lamp
Bed Frame: Ikea
Bookshelves: Amazon
Mirror: Hobby Lobby
Stuffed Animal Holder: Ikea–it's actually a plant stand!
Ellie Lou Sign: 48 Hour Monogram, use code BRITTNEY20 for 20% off
Tassel Garland: DIY
Night Stand: Yard Sale
E Initial: Michaels
Wall Art & Shelf: Hobby Lobby
Dresser: Rehab Vintage Market in Melbourne, FL
Flamingo Piggy Bank: Anthropologie
Wall Hooks: Ross
Tutus: Amazon
Boho Chair: Homegoods
Curatins: Marshalls



*This post contains affiliate links meaning at no additional cost to you, I earn a commission if you click through and make a purchase.*