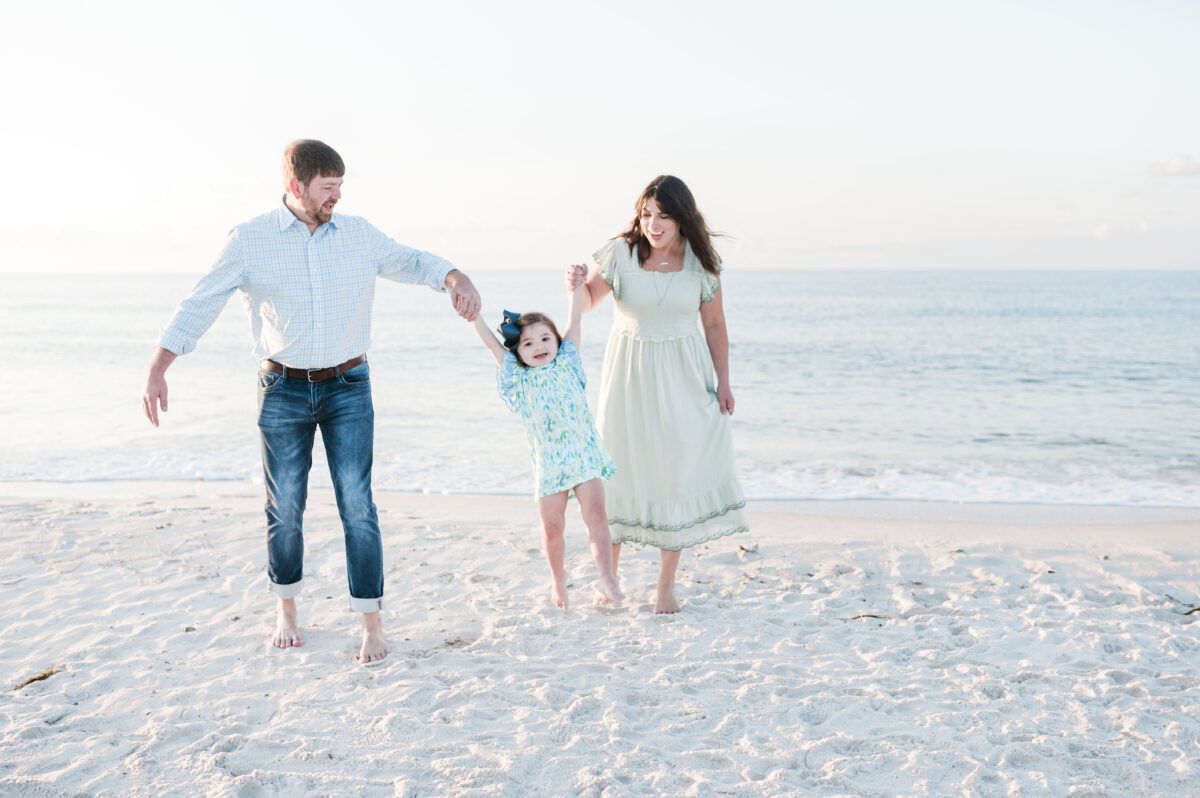 A Fun-Filled Family Vacation to Gulf Shores, Alabama
We are back from vacation and back to reality. Is it just me or do vacations seem to fly by quicker than the work weeks? We always love visiting Gulf Shores/Orange Beach, Alabama and this was the first time Eleanor was able to experience it too!
My maternal grandparents so graciously rent out a beach house for everyone every few years. If you're going to take a beach vacation, a house on the beach is certainly the way to go! This was the first rental we had that not only had its own pool, but also a larger community pool that was only steps away from the house. If you have kids, I highly suggest finding a rental with pool access!
We may have lived at the beach for two years, but we never spent more than 20 minutes there since Eleanor was a baby. So, this was her first true experience at the beach. She absolutely loved playing in the sand. She probably would've built sandcastles all day. Here's a quick recap of our week: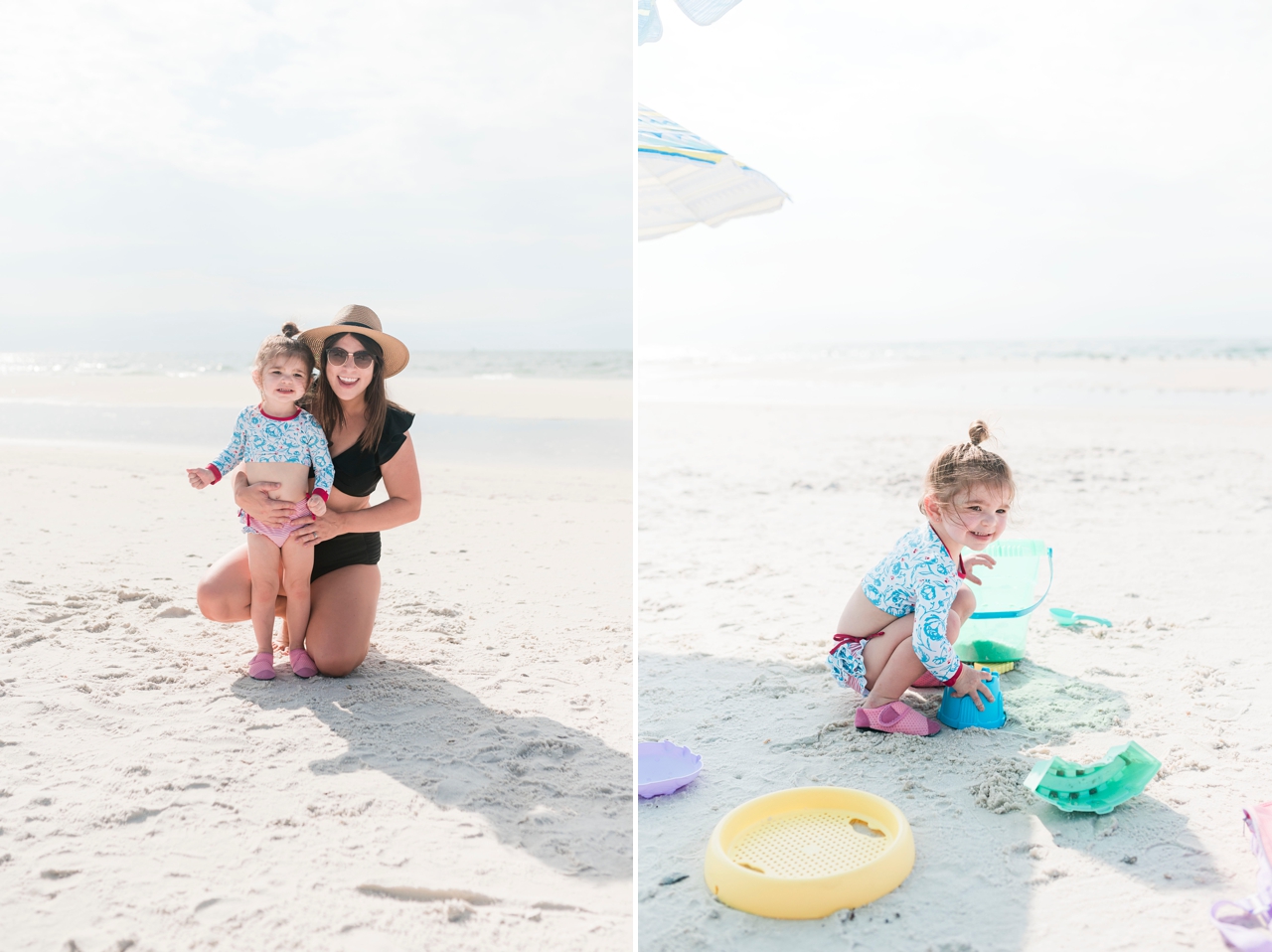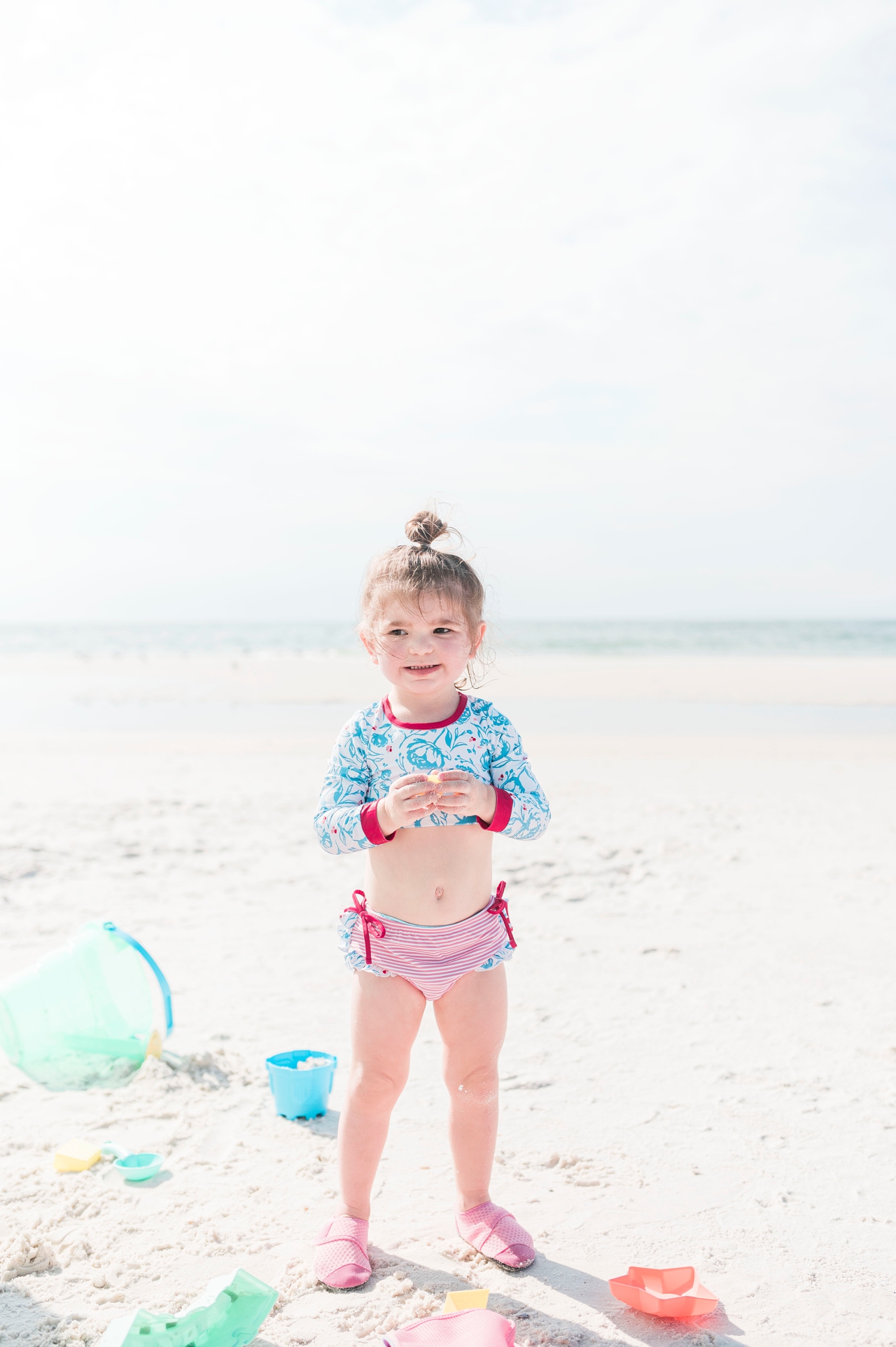 Day One: Beach Day
Our first full day was spent at the beach. After a full day of travel, we were ready to relax by the ocean. There were red flags flying due to rip currents, so we didn't spend much time in the ocean. A recent hurricane also helped create a little pool of water. This was great because Eleanor could go back and forth getting water without dealing with waves.
Day Two: Lazy Day
This was the only full day that everyone in the family was in town, so we spent most of our time hanging around the house. We also checked out some local souvenir shops.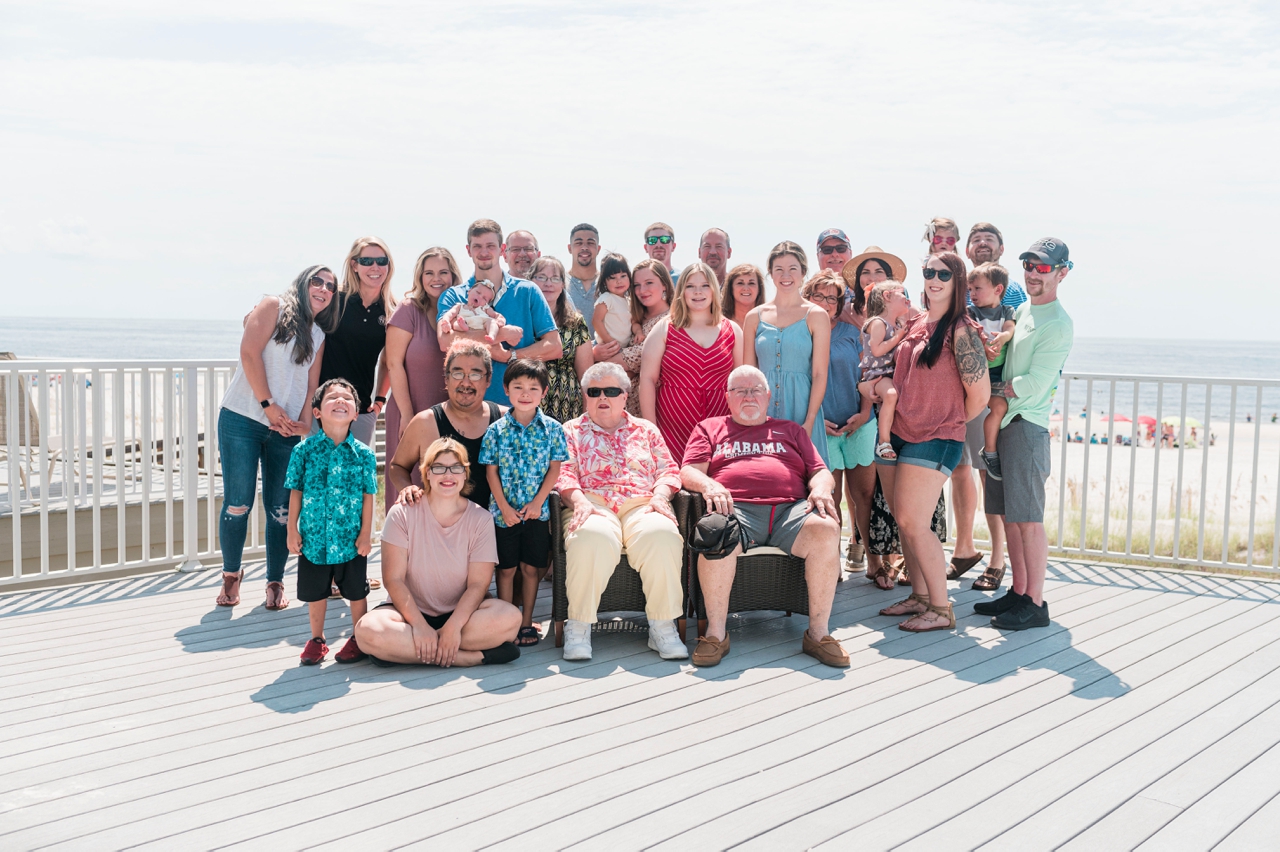 Day Three: Pool Day
I'd like to call day three–pool day! This was Labor Day, so we spent a majority of the day at the larger community pool. Eleanor even made herself a little friend named Jacob. John spent at least an hour pulling the two of them on a float around the pool. We also woke up before the sun to capture some sunrise family photos. Let me tell you, the beach weather did not want to cooperate with my hair that morning. That may be the last time I wake up at 5:00 am to curl my hair at the beach. We still managed to get some great photos though.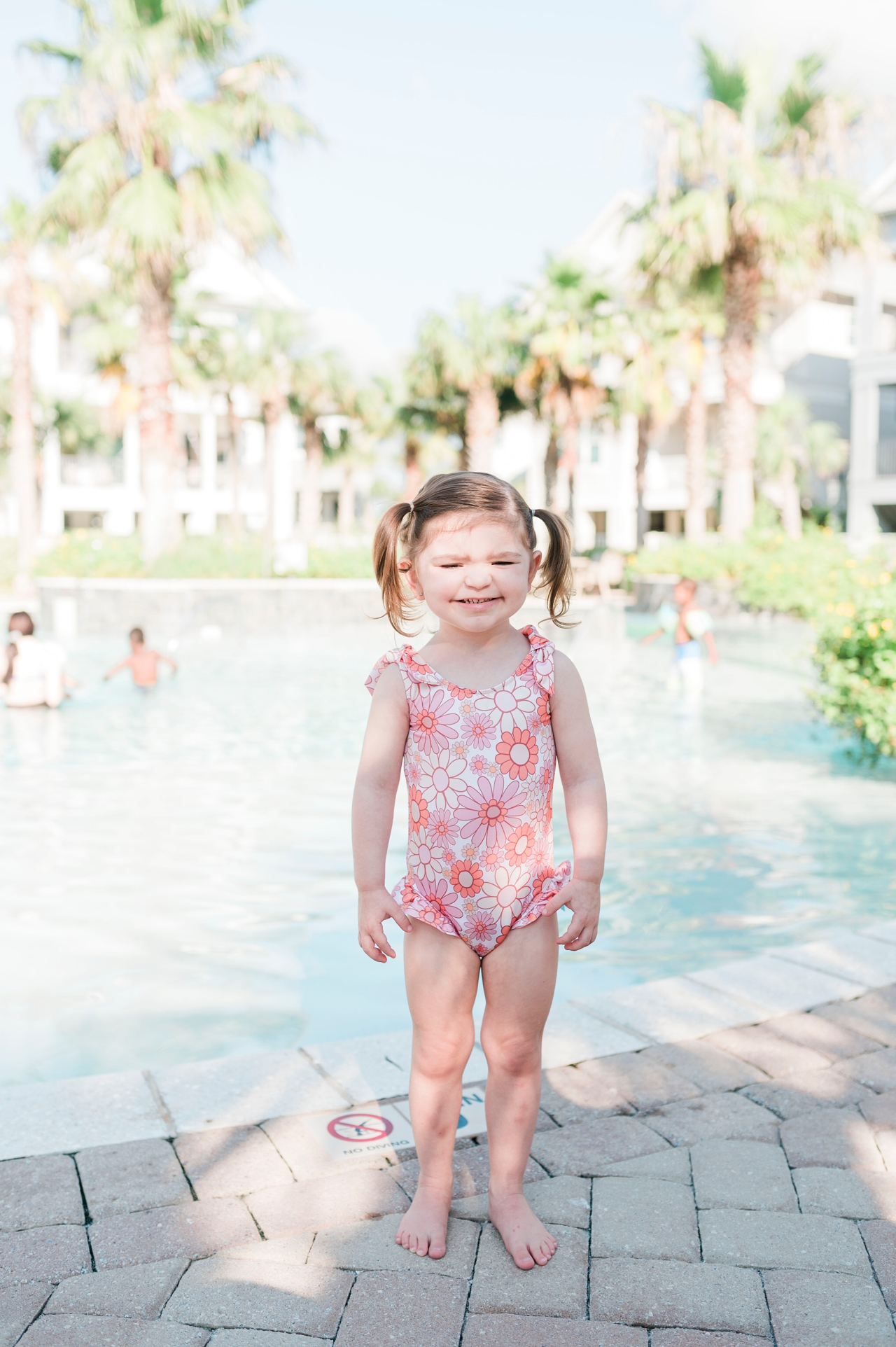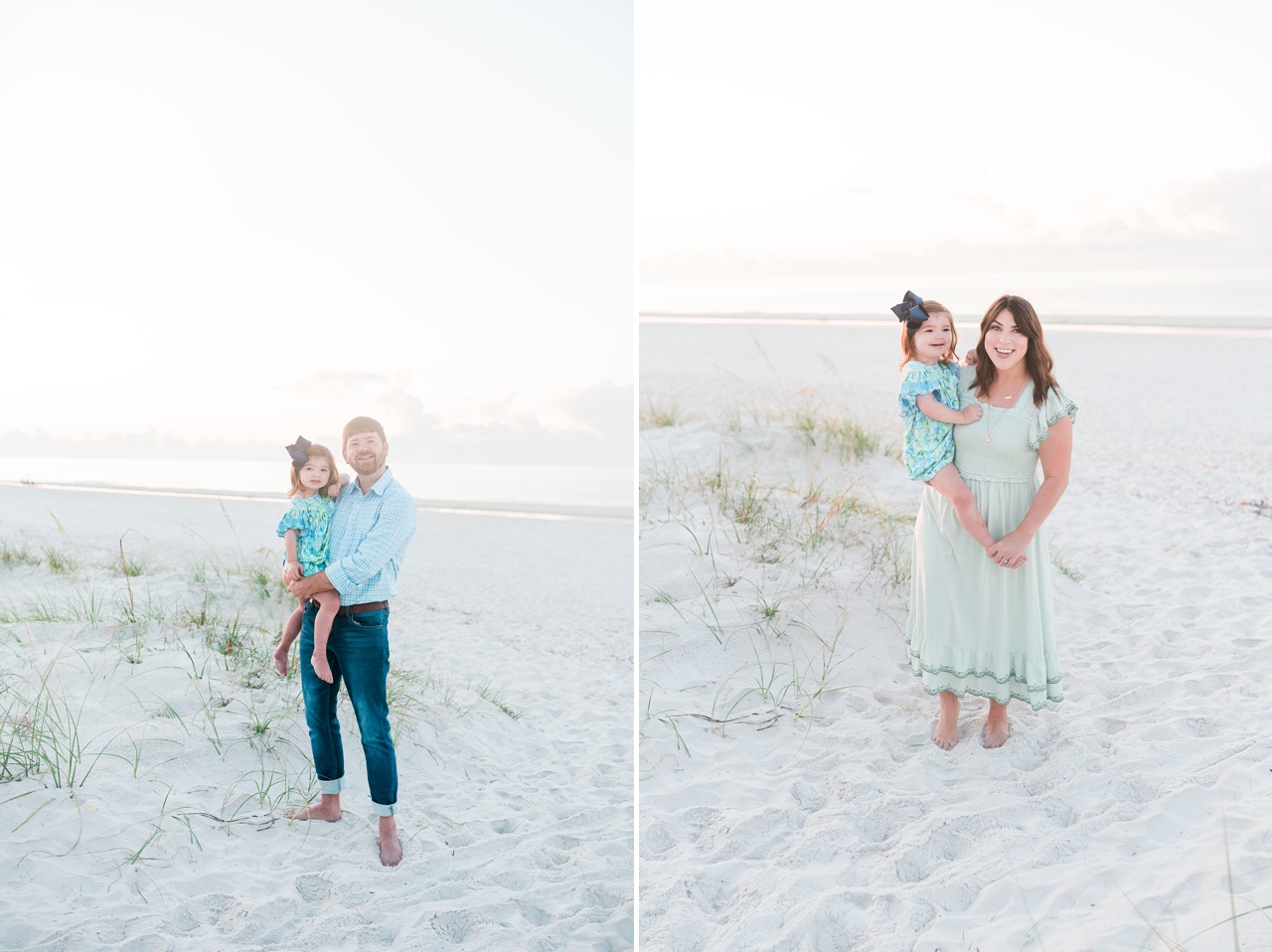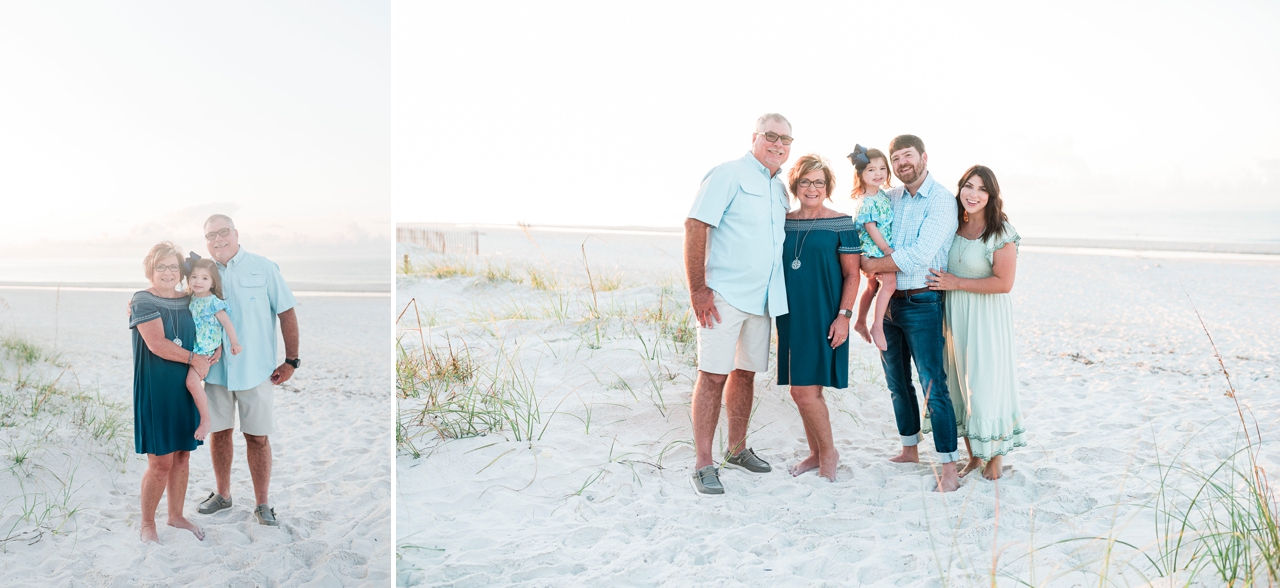 Day Four: Gulf Coast Zoo
On day four, we went to the zoo! We spent the morning at Alabama's Gulf Coast Zoo! We spent about an hour and half at the zoo and Eleanor even got to feed the giraffe, Benjamin. The giraffe feeding is an additional fee, but such a fun experience. The Alabama Gulf Coast Zoo is home to over 199 species, 31 sub-species, and haven to 8 endangered species. It's such a great attraction for kids and an escape from the beach. After the zoo, we headed to Foley for some shopping at the outlets.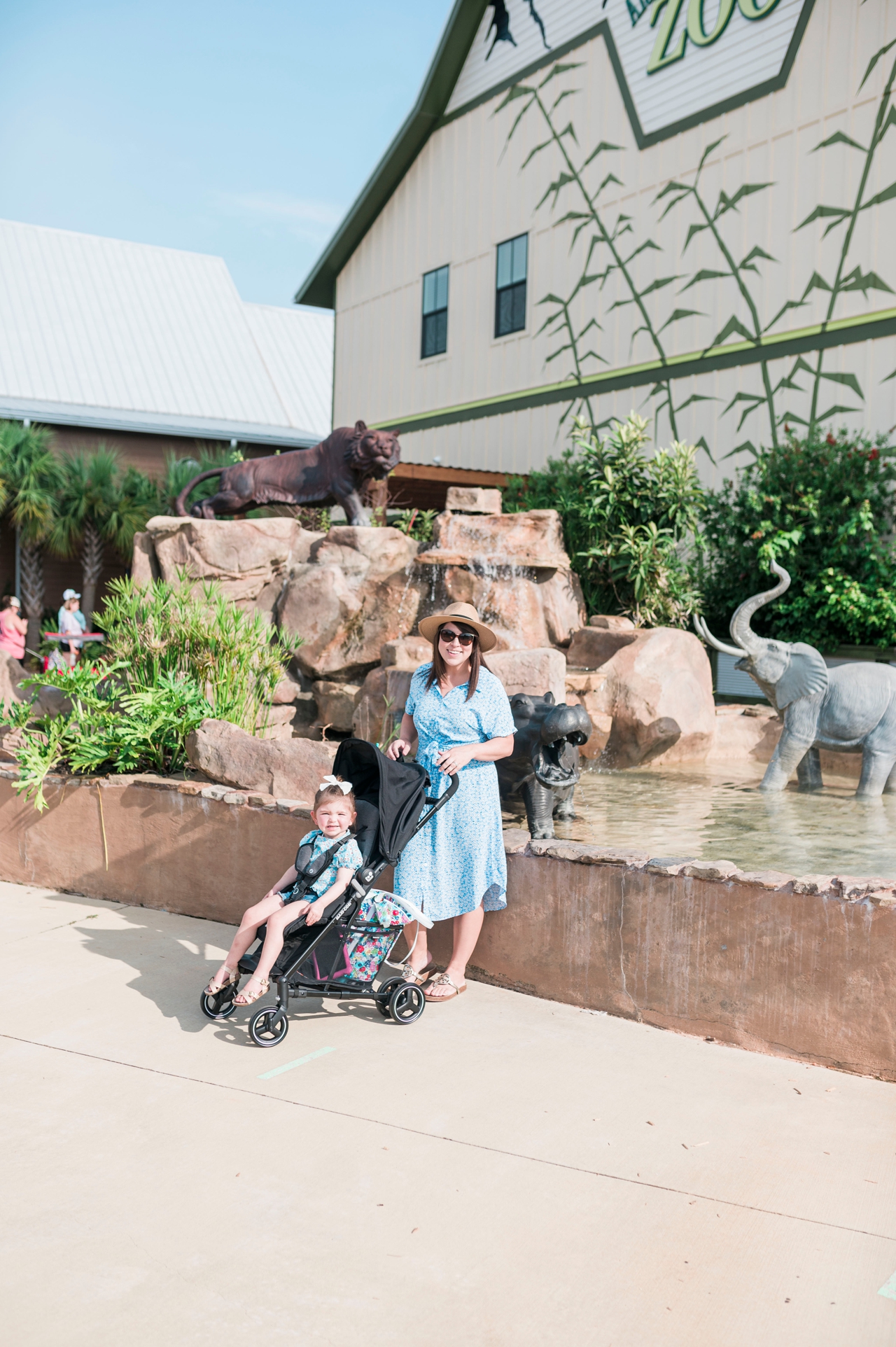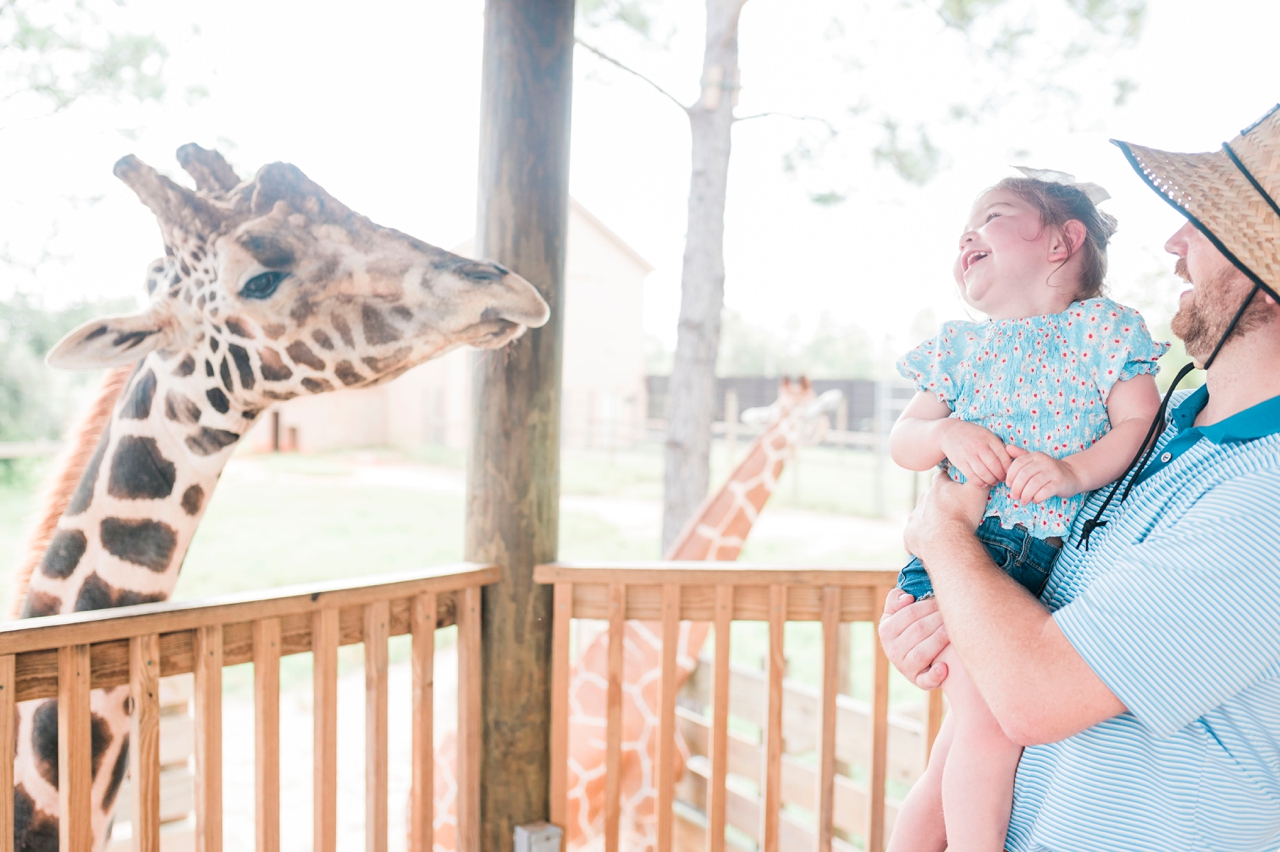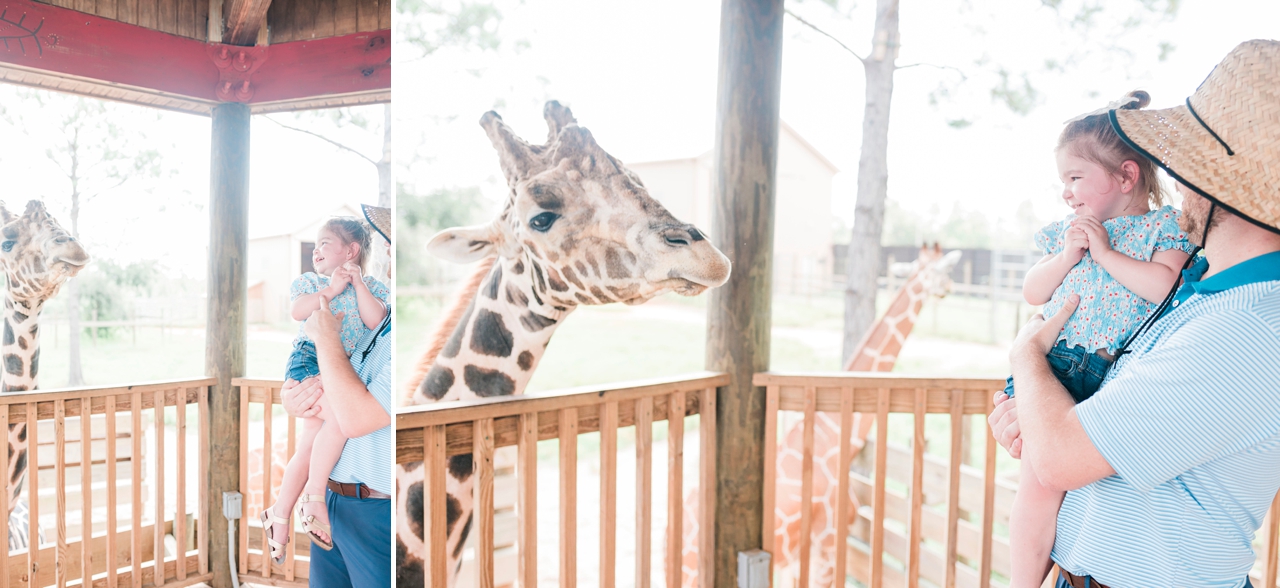 Day Five & Six: Repeat
The rest of our trip was spent at none other than the beach and pool. We had to soak up all the fun before heading back home. Day 5 was actually our only rainy day, so we did spend the day indoors. As the day cleared, we showed Eleanor how to fly a kite. We also looked for sea shells and just enjoyed our time with family. Having a private pool was such a plus too because Eleanor could nap in the room and we could enjoy the pool while the monitor was still in range.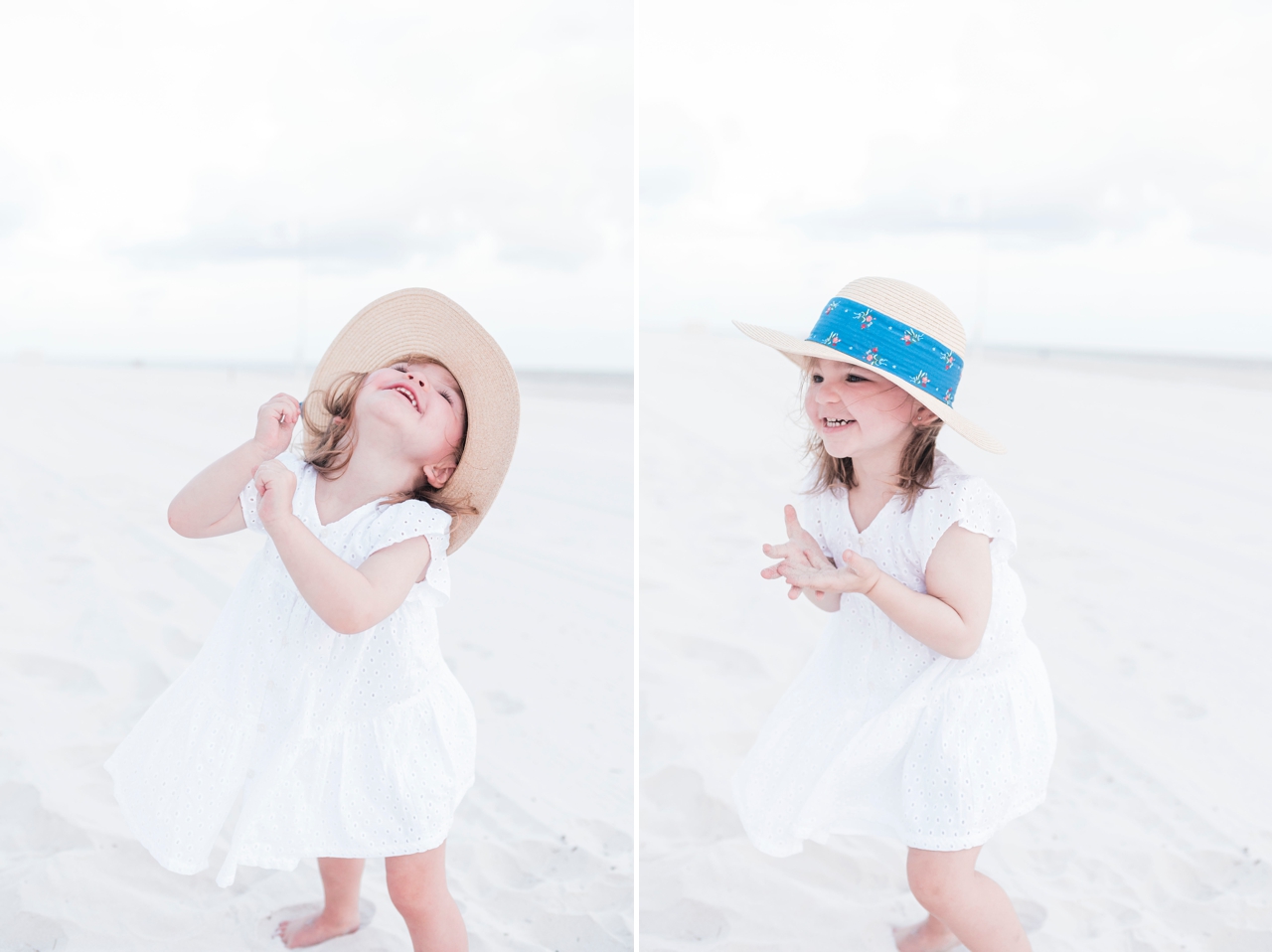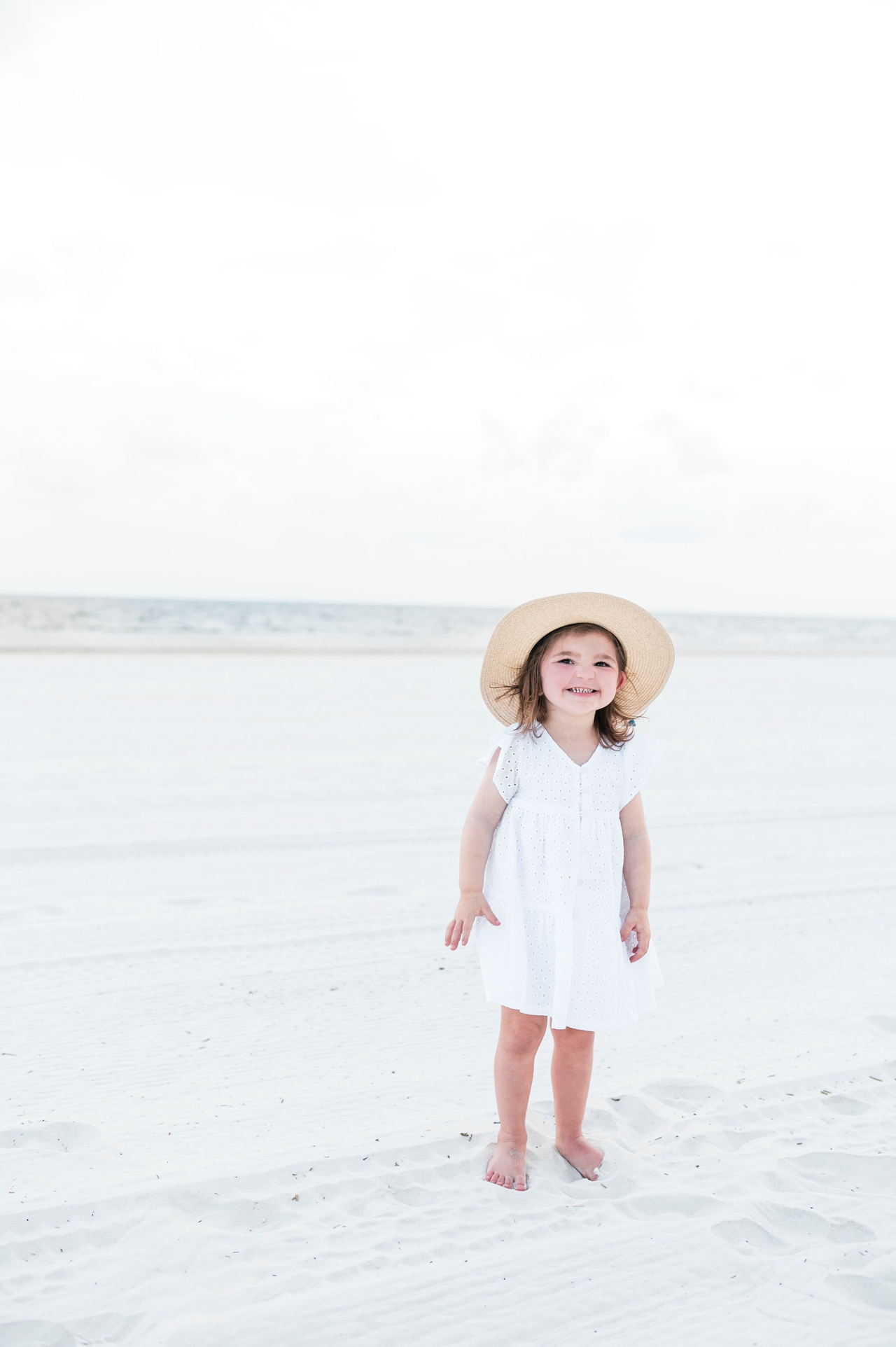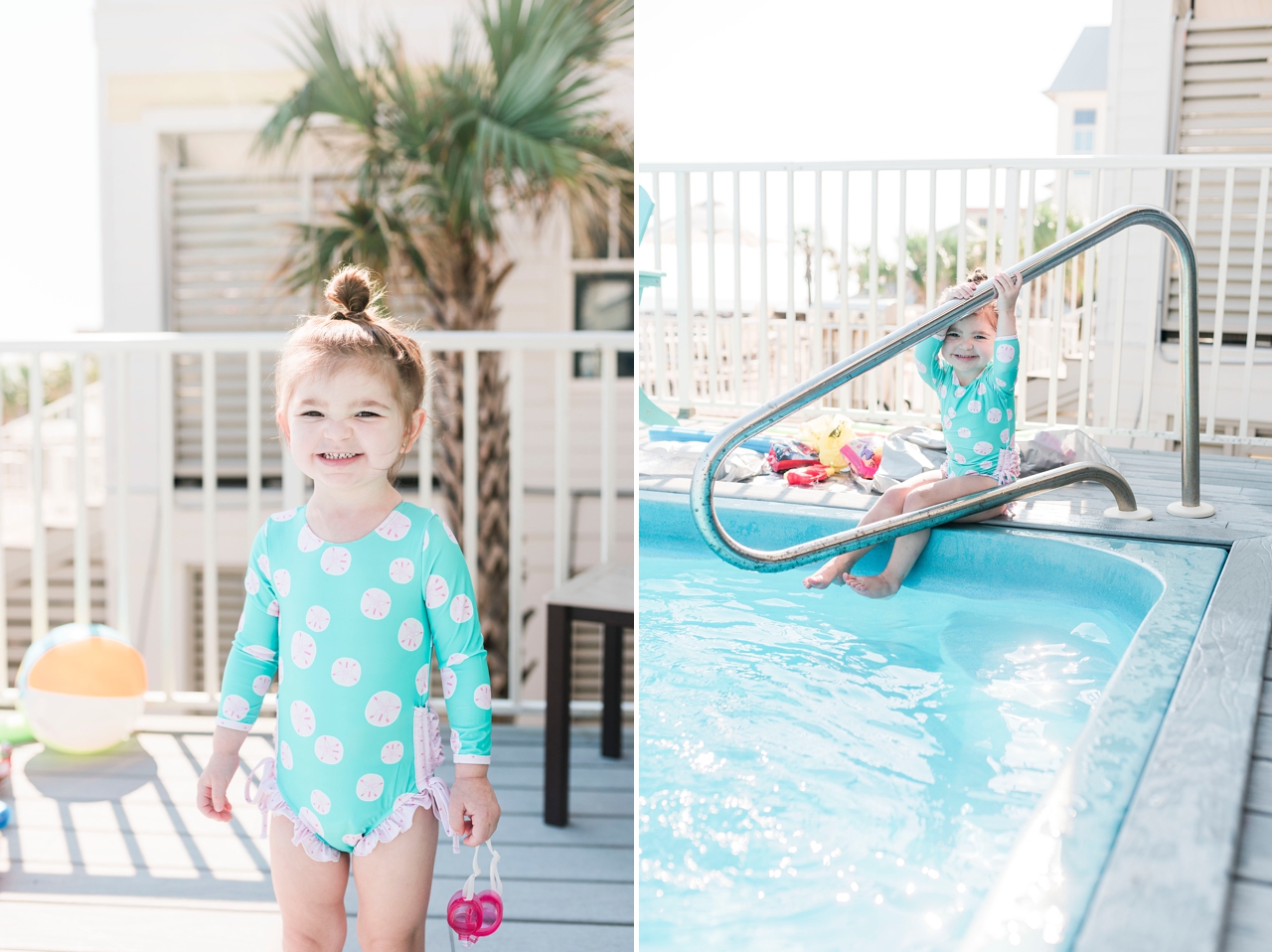 I'll be sharing more about our trip in an upcoming post, which will feature our favorite places to eat in Gulf Shores/Orange Beach! Looking for tips on taking a road trip with little ones? Check out this post here! Hit the subscribe button to make sure you don't miss anything!