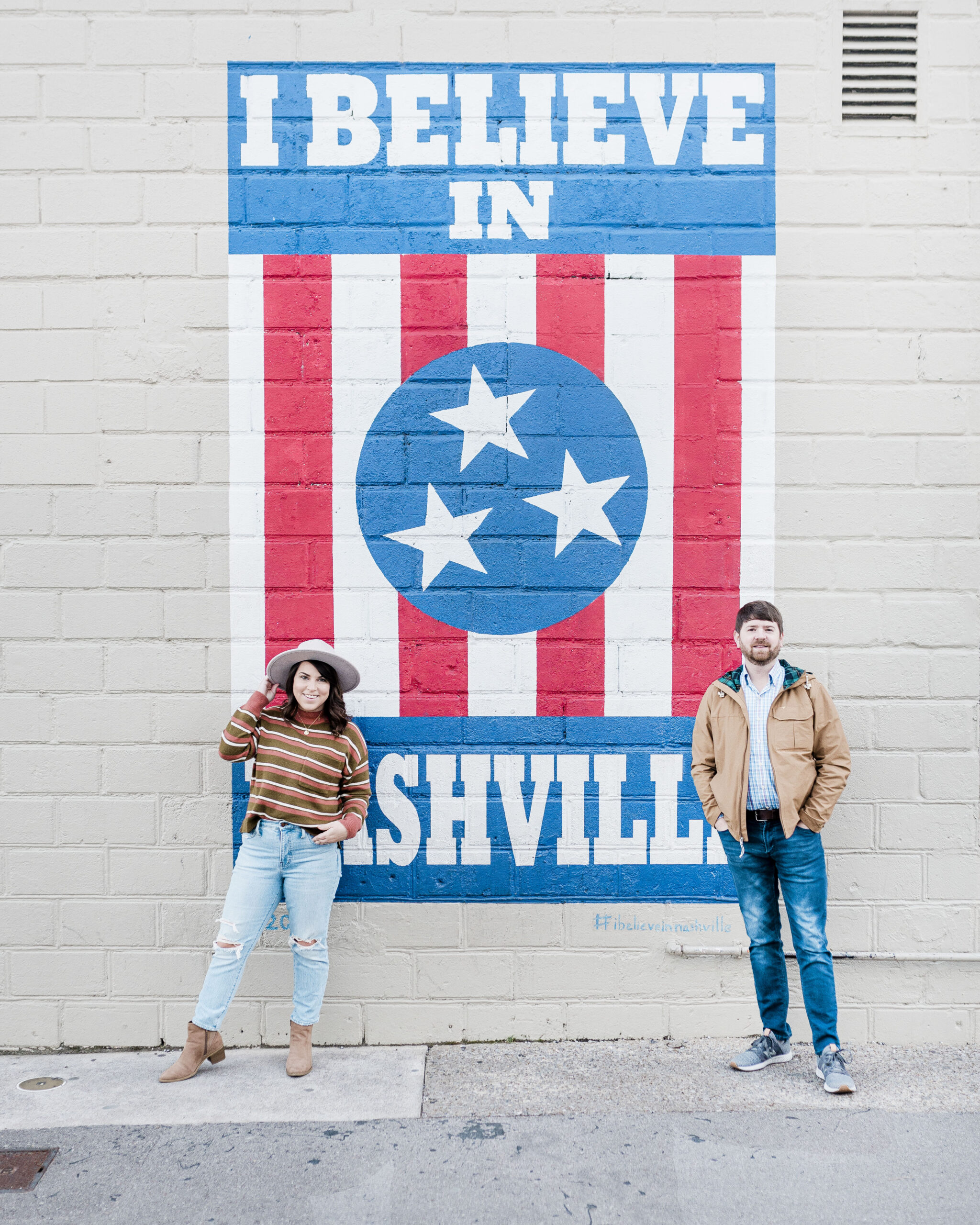 Discover the Best of Nashville with this Travel Guide
We're back from another trip and I'm here to give you the rundown and the best of Nashville. While our trip was mostly business, I wanted to squeeze in as many touristy things as possible. We checked out the best Nashville murals, experience the Grand Ole Opry, and more. Even if we didn't get to everything we had hoped to, the best part of this trip was getting to see so many familiar faces. Due to Covid, we haven't been in this type of setting in over 2 years. So we certainly soaked that in as much as possible.
The Best of Nashville
1. Go to the Grand Ole Opry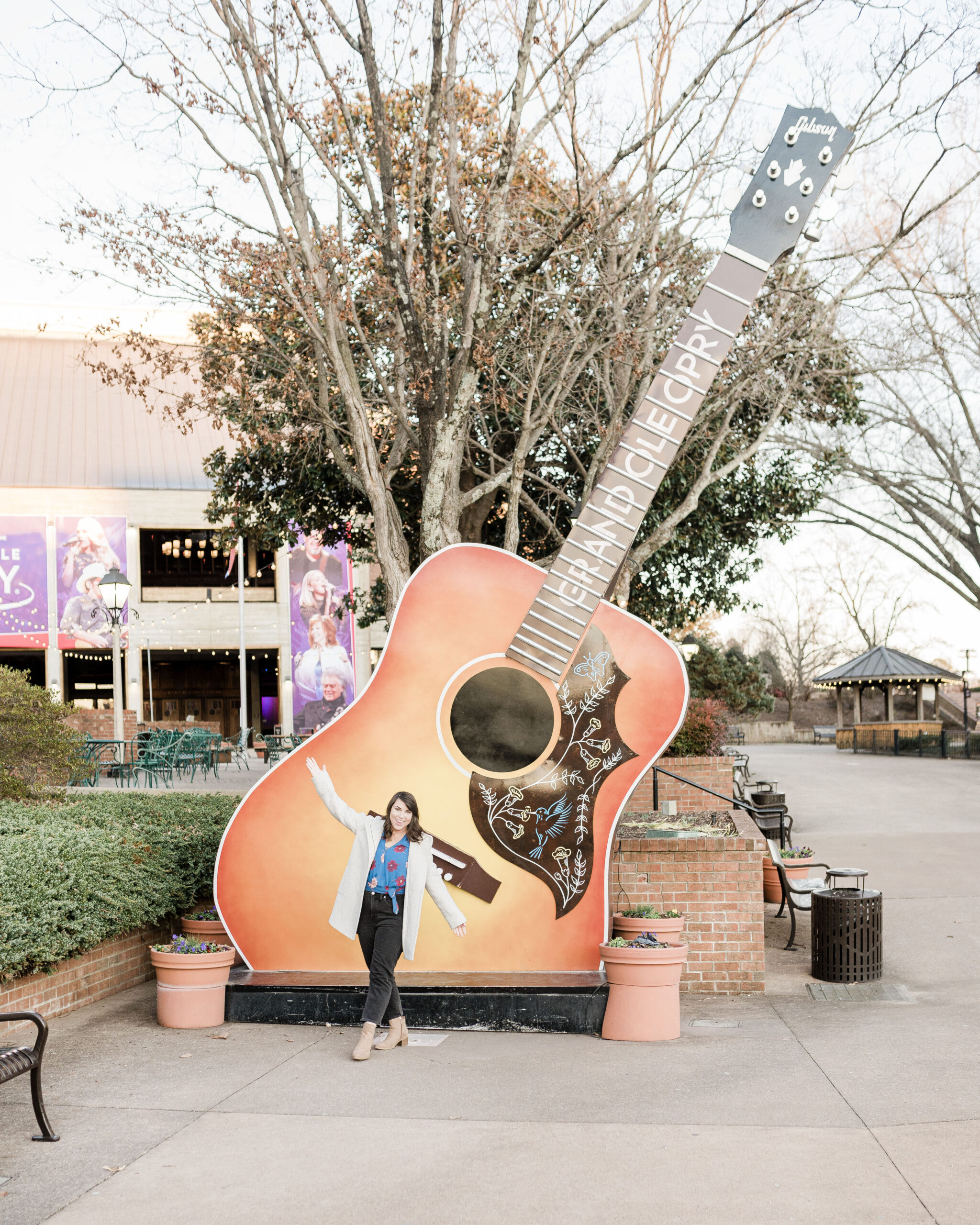 The Grand Ole Opry first began in 1925 and features a line-up of new stars, superstars, and legends of country music. Unlike a typical concert, the Opry presents eight or more artists on each show, giving the audience a sample of each artist's musical style.
When I saw Dierks Bentley on the line-up, I knew we had to book tickets to the show. The last time I went to the Opry was in 2009. I have no memory of who performed back then, but I knew it was a fun time. I enjoy hearing new and old artists, especially in a more laid back environment.
You can also tour the Grand Ole Opry and even the original Ryman Auditorium.
Tip: If you are taking an Uber to the Opry be prepared for prices to be sky high after the show. Our Uber was $46 for a ride back to downtown. We did not check the prices for a Taxi, so I'm unsure how it compares. I was definitely sticker shocked, so just be aware if you are taking an Uber during your stay in Nashville.
2. Check out the Nashville Murals & Where to Find Them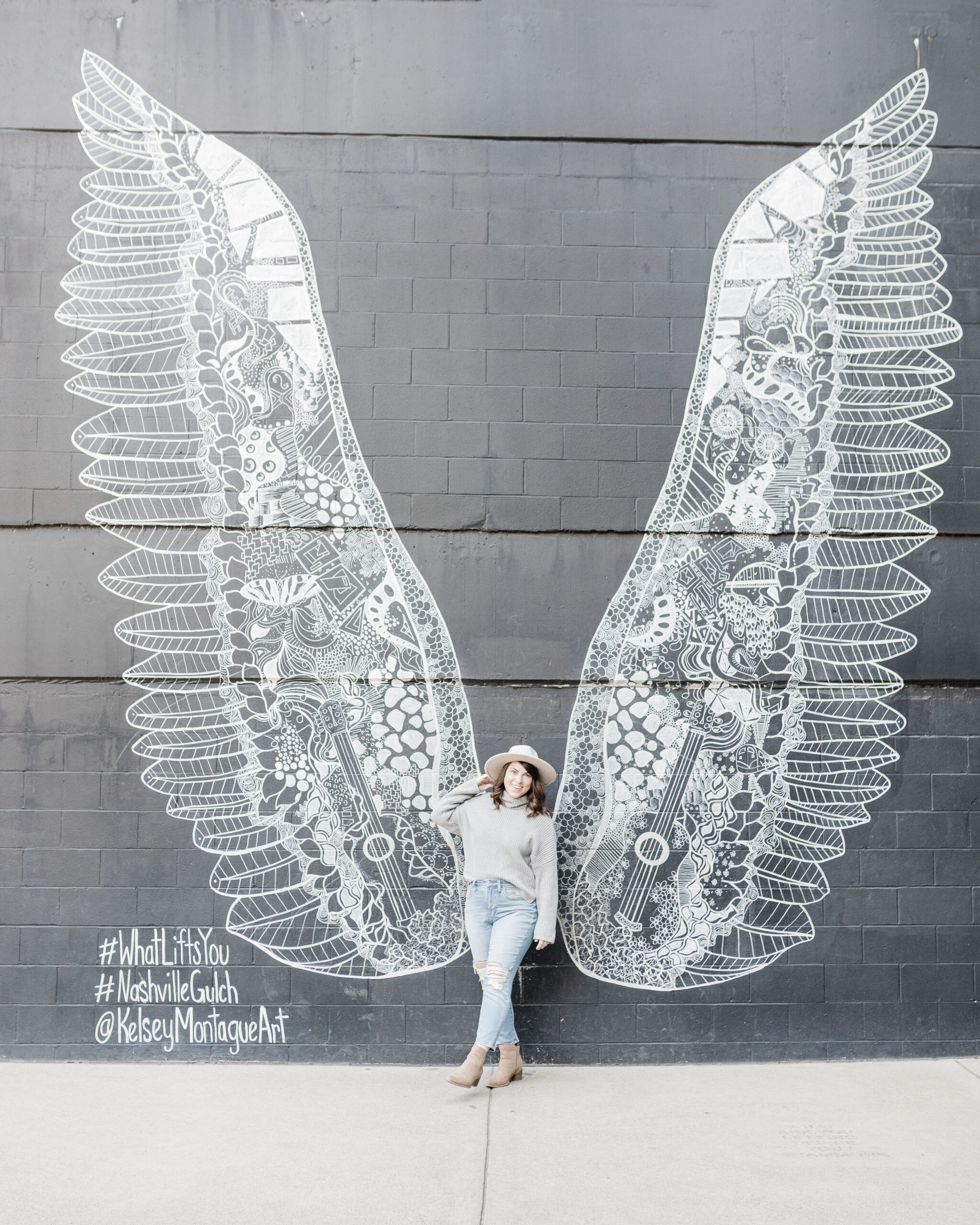 The photographer in me will always enjoy murals, so obviously I had to find the Nashville murals. They make for fun backgrounds and many include the city name–which can make for a great scrapbook. Nashville murals can be found all throughout downtown and around the city. Many can be found in what's known at The Gulch (about a mile from downtown). You'll be able to find the What Lifts You mural, LEGO Man, Candy Hearts, and more. You can also find the Nashville Stole My Heart and You're Like Really Pretty inside Kittenish (just a few steps from the What Lifts You mural).
I Believe in Nashville can be found at 2702 12th Ave S, Nashville, TN. You can also find the Looking Pretty Music City, Draper James stripes, and a few others.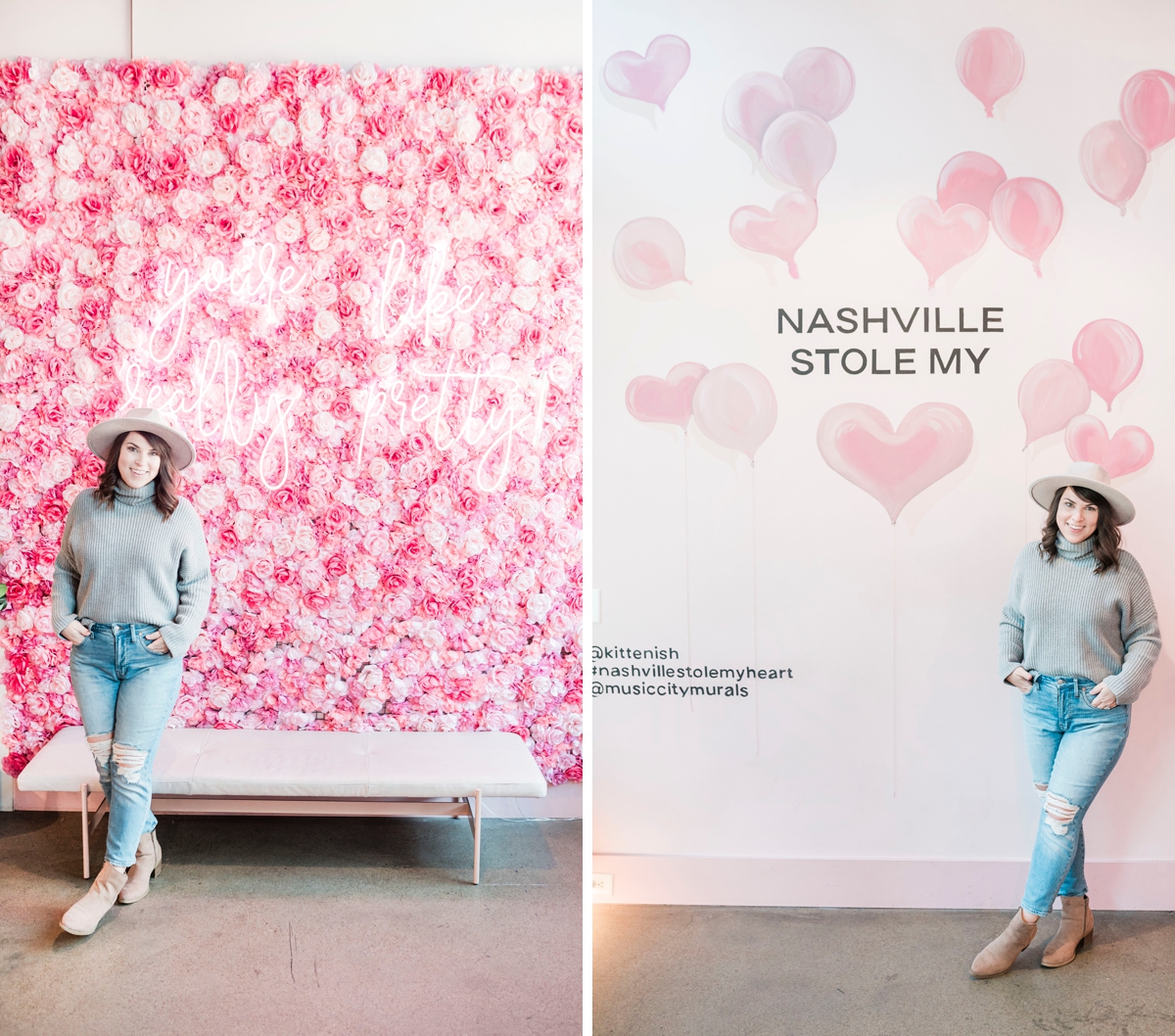 3. Visit Broadway Street
Broadway is a major thoroughfare running from the southwest to the northeast through the heart of downtown Nashville. Lower Broadway is an entertainment district renowned for honky tonks and live country music. The street is also home to retail shops, restaurants, dessert spots, tourist attractions, and a few hotels.
We stayed at the Omni Nashville, so it was about a 1/2 mile walk to Broadway Street. (Which by the way, we had phenomenal service at the Omni and really enjoyed the location).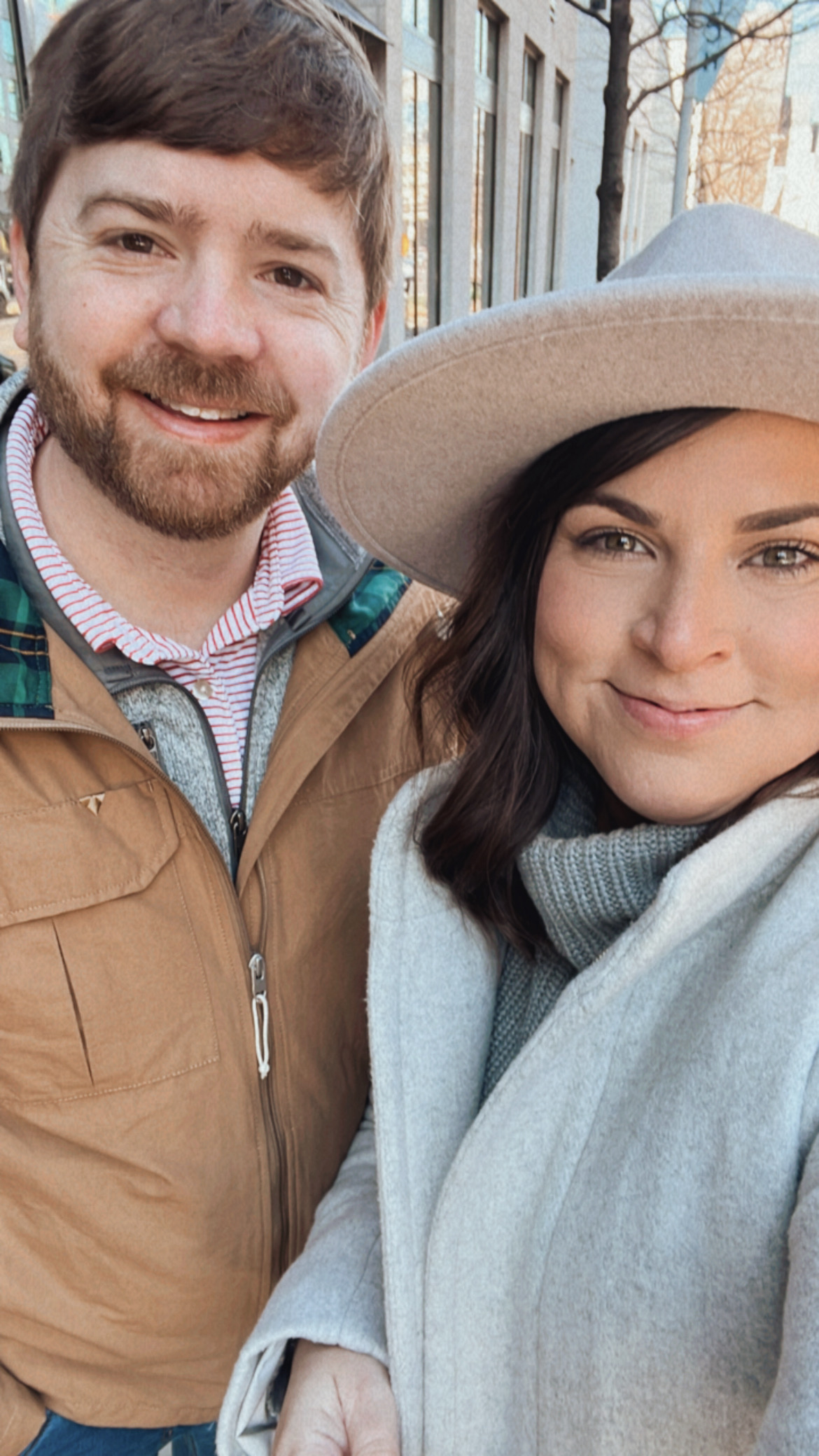 As a mentioned earlier, this trip was mostly business. We actually had 2 blocks of Broadway Street reserved for only our company and it was the best experience. For this event, the restaurants served limited items and they were passed around or served buffet style–rather than us sitting at a table and ordering a full meal. This made it easy to try different restaurants and menu items. Our first stop was Jason Aldeans and man, oh man. It was superb. Miranda Lambert's was also excellent.
We loved hearing music from local artists, too. If you need a pair of cowboy boots, well, you'll find multiple boot stores and souvenir shops on Broadway Street. If we had had more space in our suitcase, I most likely would've come home with my own pair of boots.
4. Eat Your Heart Out in Nashville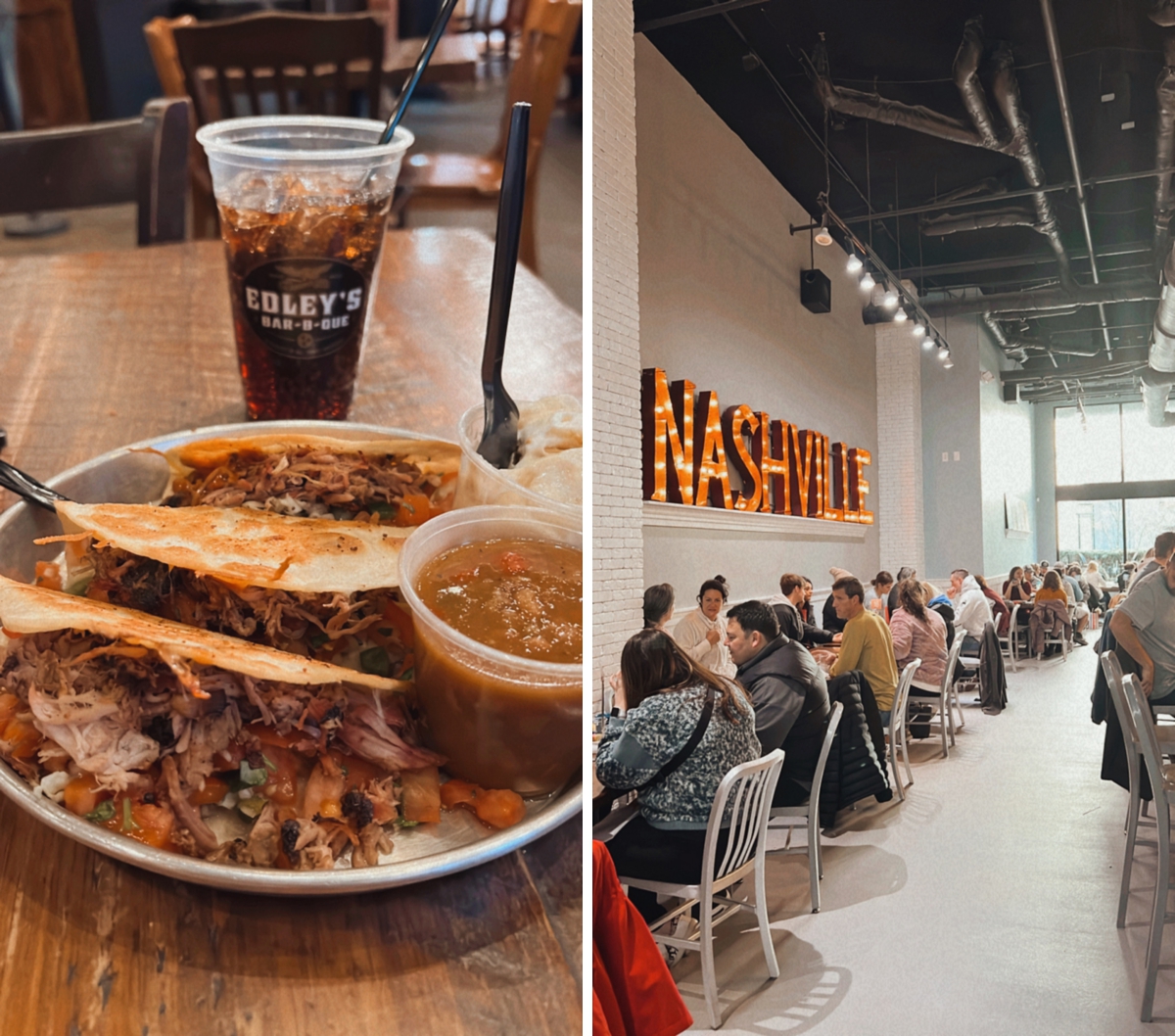 Like any place we visit, we are all about trying all the local eats. Sometimes we wish we had more time to eat, but you can only eat so much! Some favorites we ate include Hattie B's Hot Chicken, Jason Aldeans, Edley's BBQ, and Biscuit Love. We learned very quickly that Tennessee loves their hot chicken. I think everywhere we ate, there was usually hot chicken on the menu.
Hattie B's allows you to choose the level of heat you want your chicken. I chose "southern" (no heat), while John chose the first level of heat. Their coleslaw was probably the best slaw I've ever had–that's probably not saying much since I've only started eating coleslaw in the last several years. John also loved the chicken sandwich.
Biscuit Love is located in The Gulch, as well as, 2 other locations around Nashville. You're probably thinking, "but Brittney, you don't like biscuits…" That's right. I don't eat biscuits. Instead I had scrambled eggs and chronic bacon. The chronic bacon is a mix of sweet and spicy. Be sure you have plenty of water though! John had a SEC biscuit with sausage gravy. He enjoyed the gravy, but the biscuit was too big to enjoy everything together, so he basically disassembled it.
Edley's BBQ is located near the I Believe in Nashville mural on 12th Ave (3 miles from downtown). We shared the pork tacos and they were absolutely divine! The tacos included slaw, pico de gallo, and other sauces. Seriously, they're amazing. The banana pudding was also fantastic.
If you ask me, I think we found some of the best of Nashville eats! Do you have any favorites?
Best of Nashville: Conclusion
And there you have it, our whirlwind adventure through Nashville comes to a close. From the vibrant energy of Broadway Street to the heartwarming tunes at the Grand Ole Opry, and not to forget the artistic delight of the Nashville murals. This trip was the perfect blend of business and pleasure. While we couldn't tick off everything, we were still able to see the best of Nashville and can't wait to start planning our next visit.
Have you been to Nashville? What are your favorite things to do?
Save the Best of Nashville on Pinterest!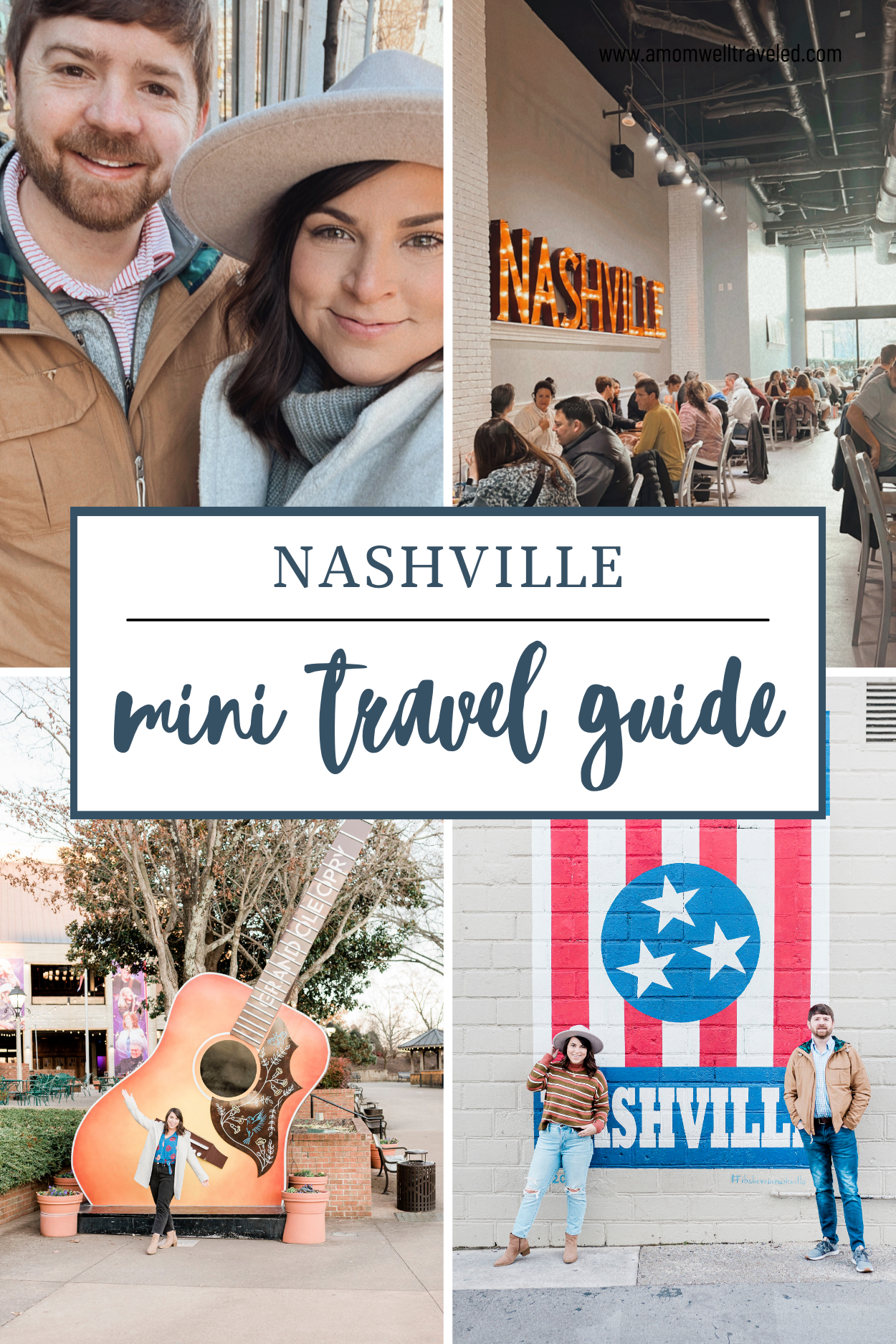 *This post contains affiliate links meaning at no additional cost to you, I earn a commission if you click through and make a purchase.*