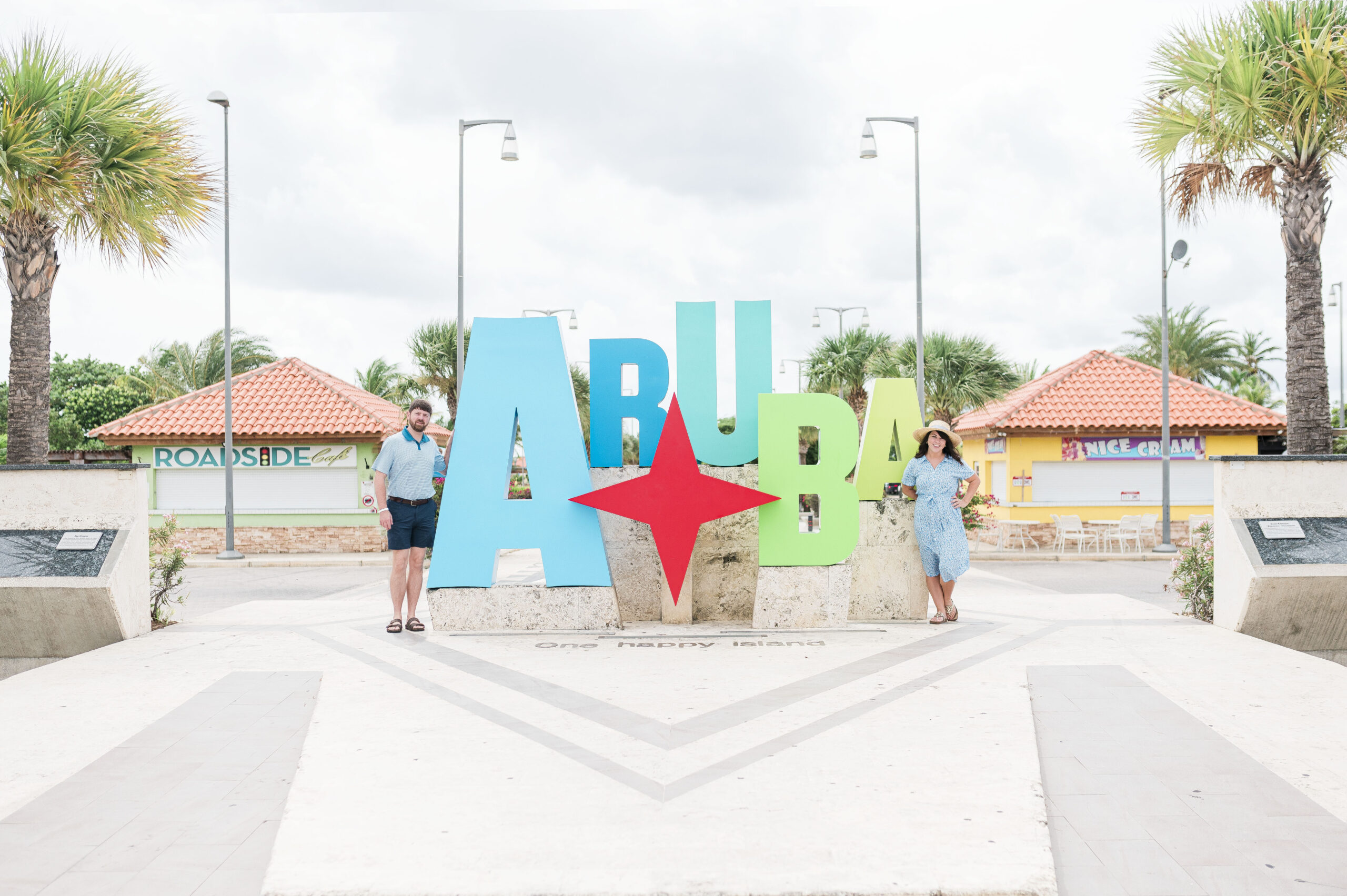 4 Unmissable Things to do in Aruba for Couples
If Aruba isn't on your places to visit, you need to add it ASAP! I'll admit, Aruba wasn't on my radar. We won this trip by chance and I was along for the ride. After spending 7 days in Aruba, I can tell you it's been one of our favorite vacations to date. There are so many unmissable things to do in Aruba, like visiting Flamingo Beach or taking an adventurous jeep tour. There's also so much history and if you didn't know, Aruba is owned by the Netherlands.
Aruba is also considered one of the safest Caribbean islands. We rented a car for a few days and had no issues with driving the local roads–but be mindful, there are many roundabouts and they're much different than the ones in the US. If you're not brave enough to drive, taxis are easily accessible or many of the excursions you book offer hotel pickup.
Aruba also has consistent weather. It only rained one day while we were there and it wasn't for a long period of time. While at times it may feel extremely hot, there is often a breeze. If I haven't convinced you yet, check out my top 4 unmissable things to do in Aruba below—
Requirements for traveling to Aruba?
To travel to Aruba, you'll need your passport and you will need to fill out an ED card when arriving and departing.
What languages are spoken in Aruba?
As previously mentioned, the island is owned by the Netherlands. While many natives speak Dutch, there are a total of 5 languages spoken on the island: English, Dutch, Spanish, Papiamento, and French.
4 Unmissable Things to do in Aruba
This tropical paradise is sure to wow you and you'll never feel bored with so many unmissable things to do!
1. Visit Flamingo Beach on Renaissance Island
My number one suggestion If you've ever wanted to hand feed flamingos and walk alongside them, then you'll want to go to Flamingo Beach! Here's the catch though, Flamingo Beach is located on Renaissance Island which can only be visit by guests of the Renaissance hotels or by purchasing a day pass. I believe a day pass is $125/person. We opted to stay at the Renaissance for two nights so that we could enjoy downtown, as well.
The Renaissance provides a water taxi that will take you to the island. When we were there, it never felt over crowded. There are multiple beaches to enjoy, as well as, a fitness center and tennis courts. You also have access to complimentary floats and snorkels.
Tip: Don't forget to take quarters with you to Flamingo Beach so you're able to purchase food to feed the flamingos.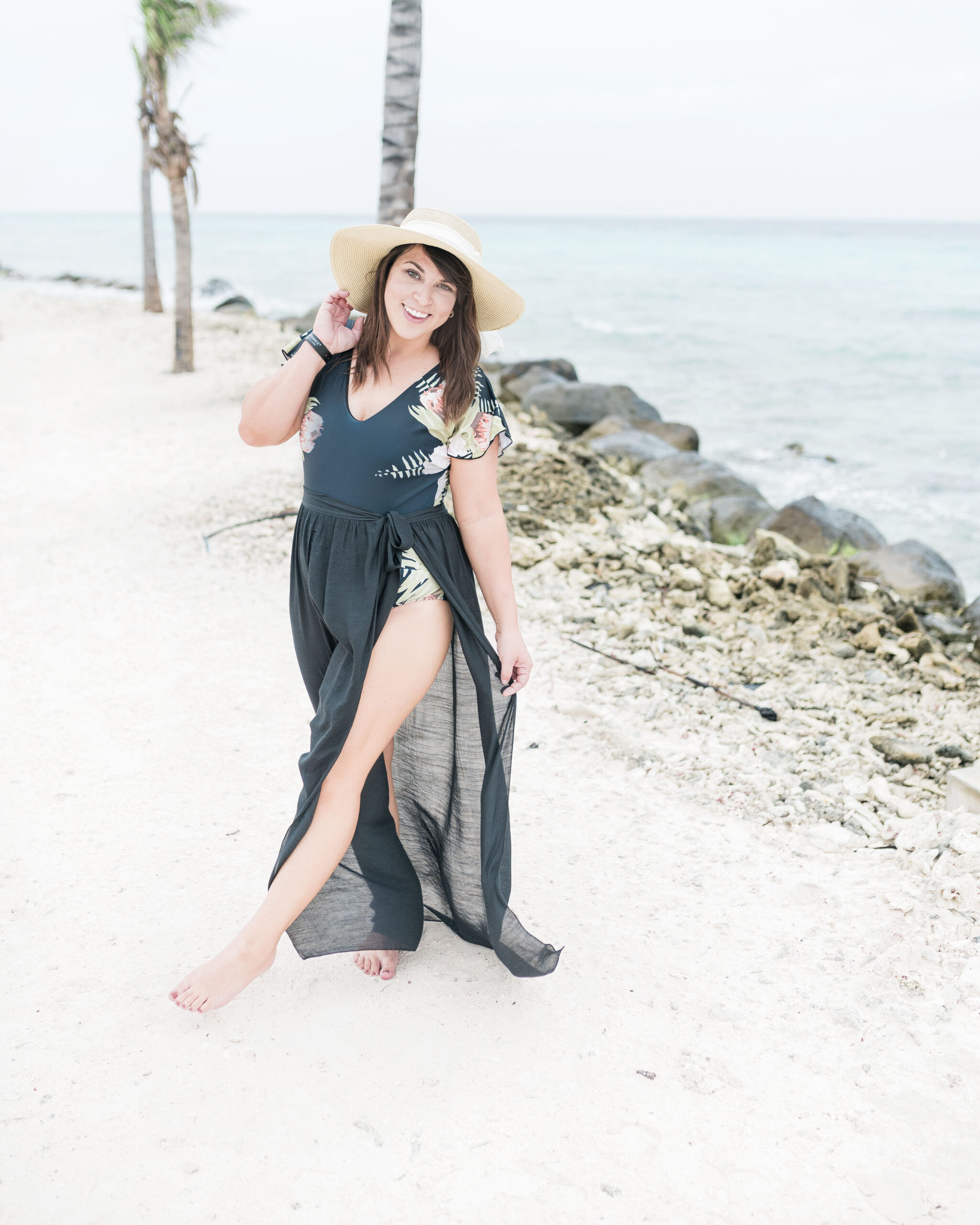 2. Snorkel the SS Antilla Shipwreck
You can't go to a tropical island and NOT snorkel, which is why snorkeling is another unmissable thing to do in Aruba.
We booked a snorkel cruise with Pelican Adventures and highly recommend them! Our snorkel included a light breakfast, 3 snorkel stops, alcohol, lunch, and snorkel gear. One of our snorkel stops including seeing the SS Antilla Shipwreck. The shipwreck is in deep waters and the waters can be rough. You do have a flotation device though and it's neat to see even if you just hop in the water for 10 minutes. The other two stops are in more shallow waters where you'll be able to see a plethora of fish.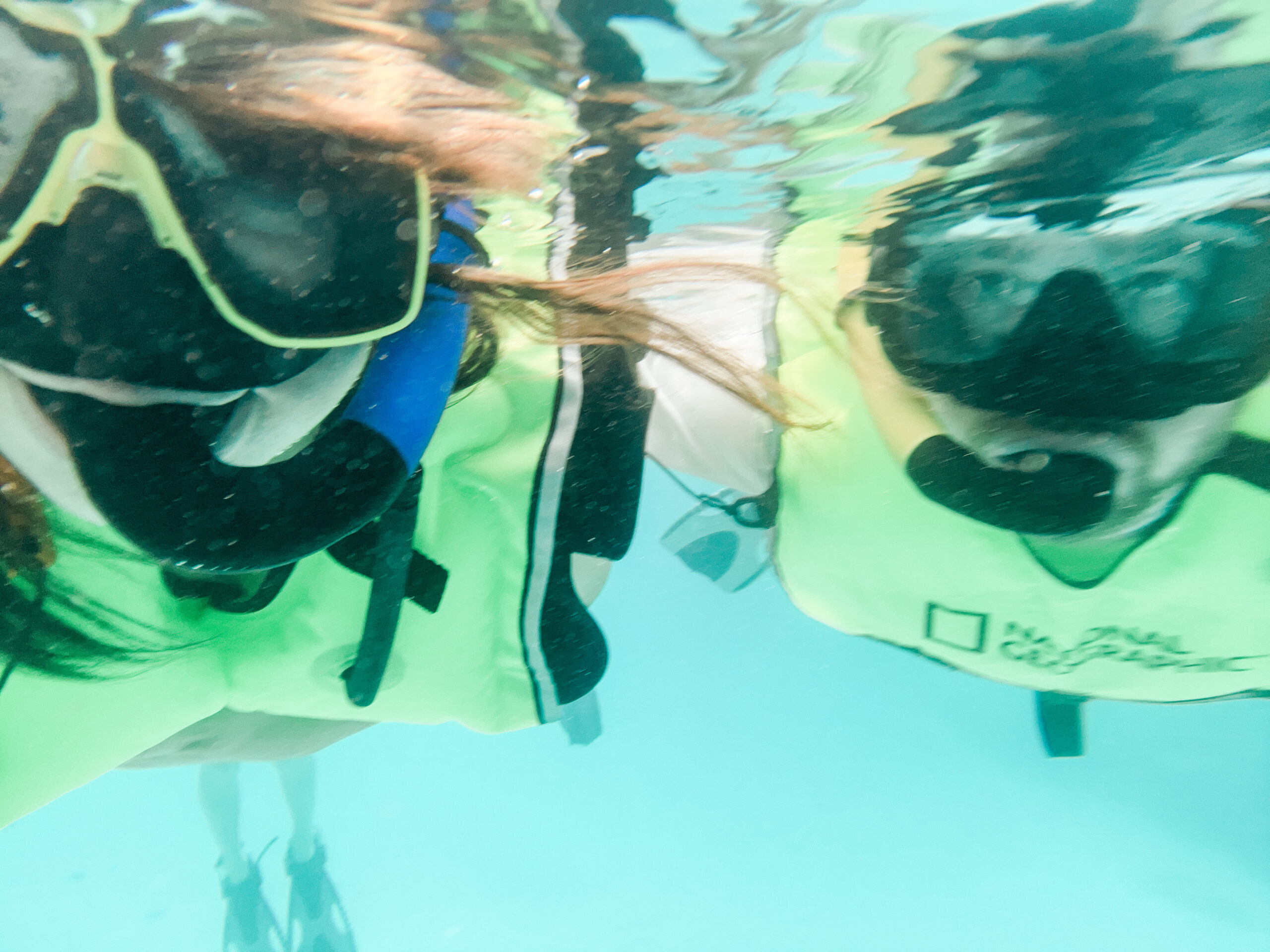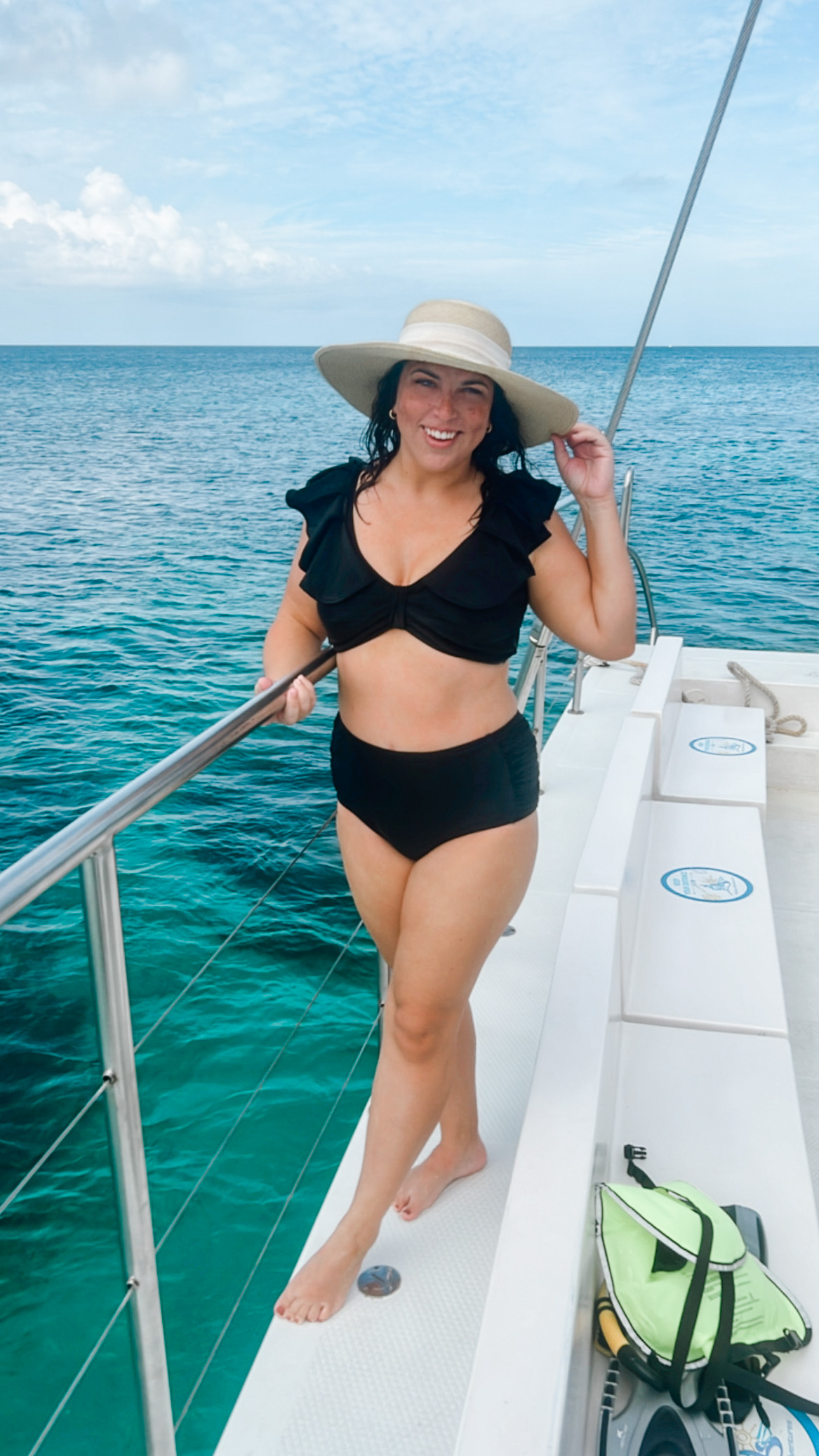 3. Book a Jeep Tour to Explore the Island of Aruba
There are so many things to see on the island of Aruba and booking a jeep tour is one of the best ways to see a lot of it. If you're feeling extra adventurous, you can also book UTV tours in which you'll do the driving.
Our tour was with De Palm Tours. It included snorkeling at the natural pool (Arikok National Park) plus 6 other stops. We were able to see the California Light House, Natural Bridges, Alto Vista Chapel, Bushiribana Gold Smelter, and more. The drive to and from Arikok is not a smooth ride. You'll definitely need to hold on tight as you off road to some of the prettiest sights on the island.
Our tour guides were awesome and used our time wisely. We definitely recommend snorkeling in the natural pool–it's not included in every tour so make sure to check before booking!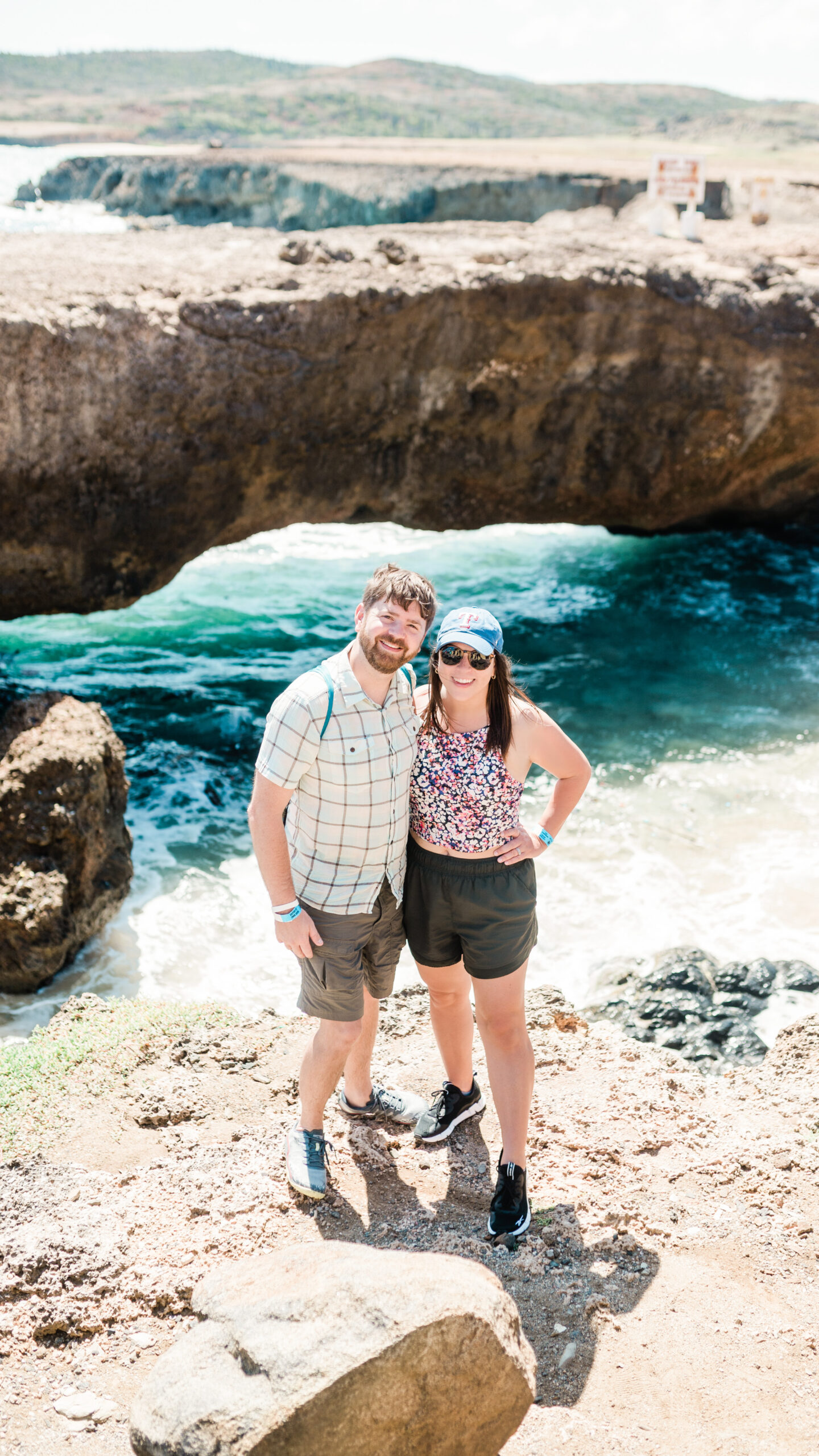 4. Enjoy the Local Cuisine
I know sometimes people take a vacation and want to buy groceries to cook to potentially save money, BUT Aruba has so many wonderful dining options. We were never disappointed with any service or meals we received.
One couple on our trip mentioned they ate two meals a day–breakfast and dinner. I think if you want to save some money somewhere, that is a great option. We typically did the same thing by having an early dinner and eating snacks around lunch time. Check out our favorite places to eat in Aruba!
Unmissable Restaurants in Aruba
The Dutch Pancake House
Flying Fishbone
Lola Taqueria
Aqua Gril
Quinta Del Carmen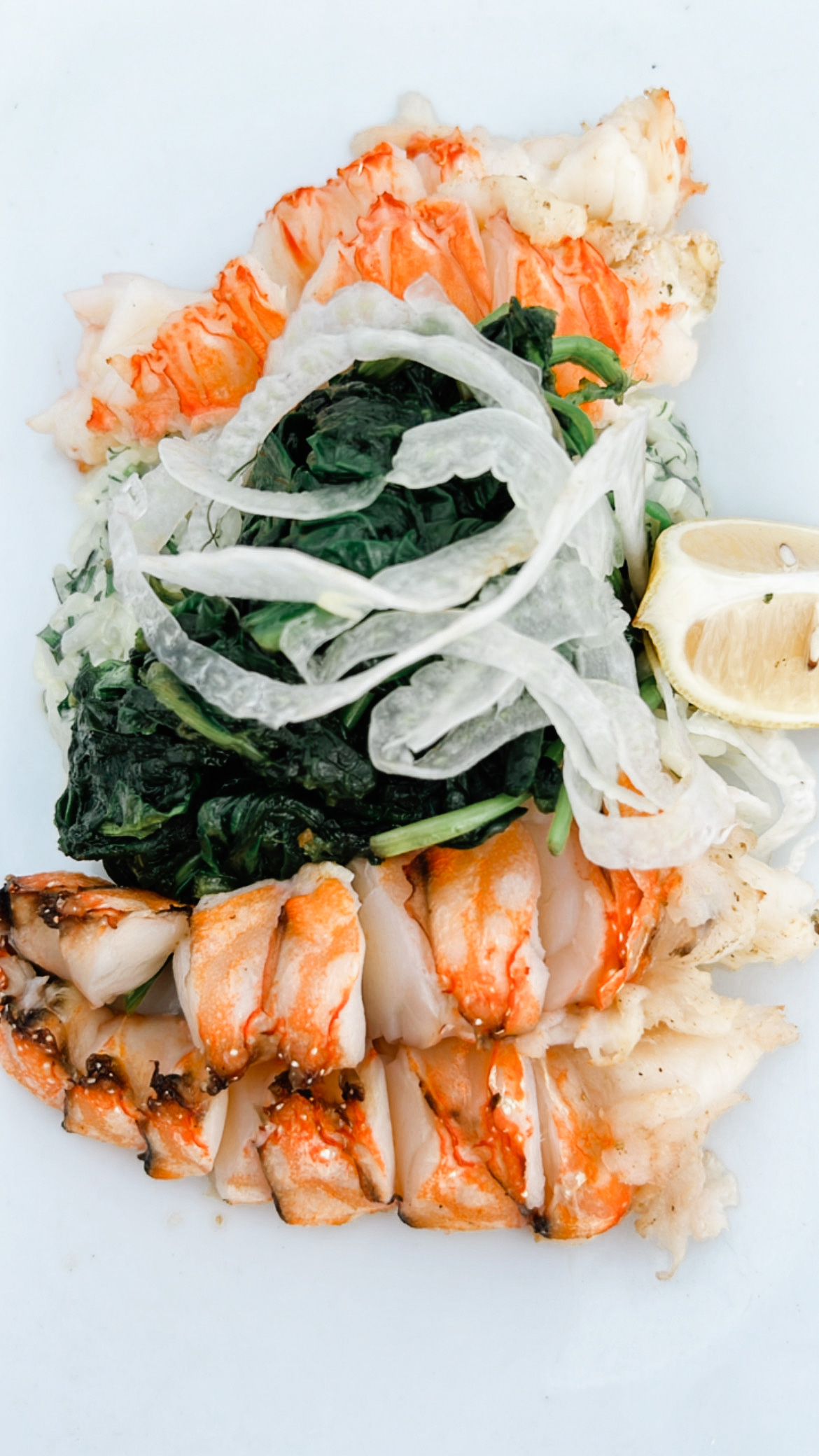 You can also view my Aruba story highlight on Instagram!
Things to do in Aruba: Conclusion
Aruba is undoubtably "One Happy Island" and is the perfect destination for couples looking for a tropical paradise. With so many unmissable things to do on the island, like feeding Flamingos on Flamingo beach, you'll be sure to create memories to last a lifetime.
Discover More Things to do in Aruba
Save these Unmissable Things to do in Aruba on Pinterest!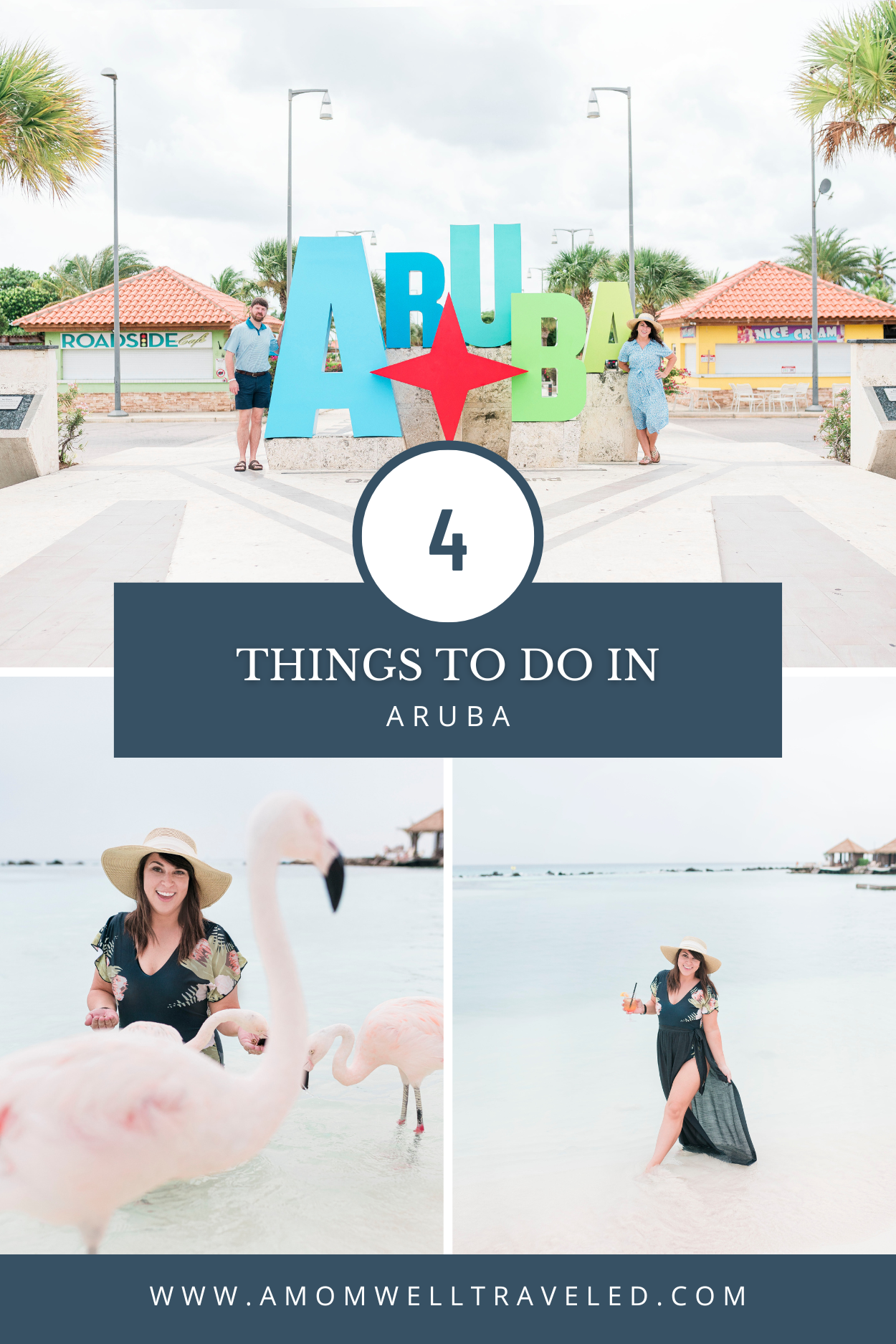 *This post contains affiliate links meaning at no additional cost to you, I earn a commission if you click through and make a purchase.*