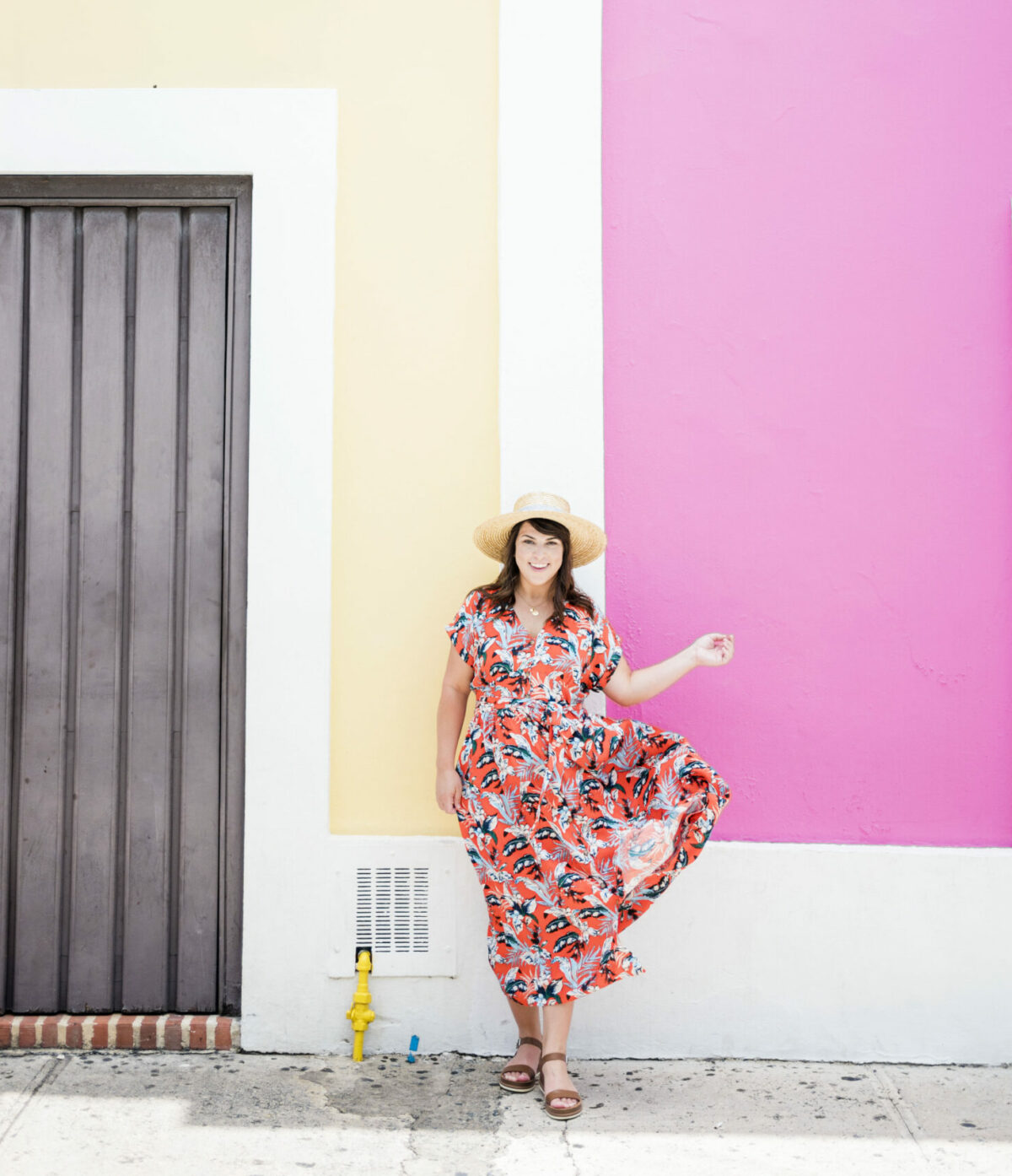 The Ultimate San Juan Travel Guide for Couples
Planning a quick getaway to escape the day-to-day? San Juan has beauty, culture, unique vibes and may be the perfect destination for you. Come explore San Juan's must-see attractions, hot spots, and activities that make it this Ultimate San Juan Travel Guide.
Related Posts:
How to Spend 3 Days in San Juan
San Juan Travel Guide for Couples
Getting Around San Juan
While it's certainly easy to rent-a-car and drive on the island of Puerto Rico, I wouldn't recommend if it's your first time. We opted to use Uber as we mostly traveled locally and it was cheaper than renting a car.
Getting to San Juan
As a United States citizen, a passport is not required to travel to Puerto Rico. This makes Puerto Rico the perfect tropical destination if you or your little ones do not yet have a passport.
You'll want to fly into SJU (Juan Santamaría International Airport). Southwest has many direct and connecting flights to SJU at really affordable prices!
San Juan Travel Guide: Best Hotels
Royal Sonesta

The Royal Sonesta is an oceanfront hotel in Puerto Rico that offers a luxurious and timeless experience to its guests. With its idyllic location overlooking the beautiful Caribbean Sea, the Royal Sonesta San Juan offers a unique opportunity to experience the island's natural beauty and culture. From its modern chic rooms, to its internationally awarded restaurants, to its top-notch spa services, the Royal Sonesta San Juan strives to provide its clients with a one-of-a-kind experience. We personally stayed at the Royal Sonesta and it was an absolute dream.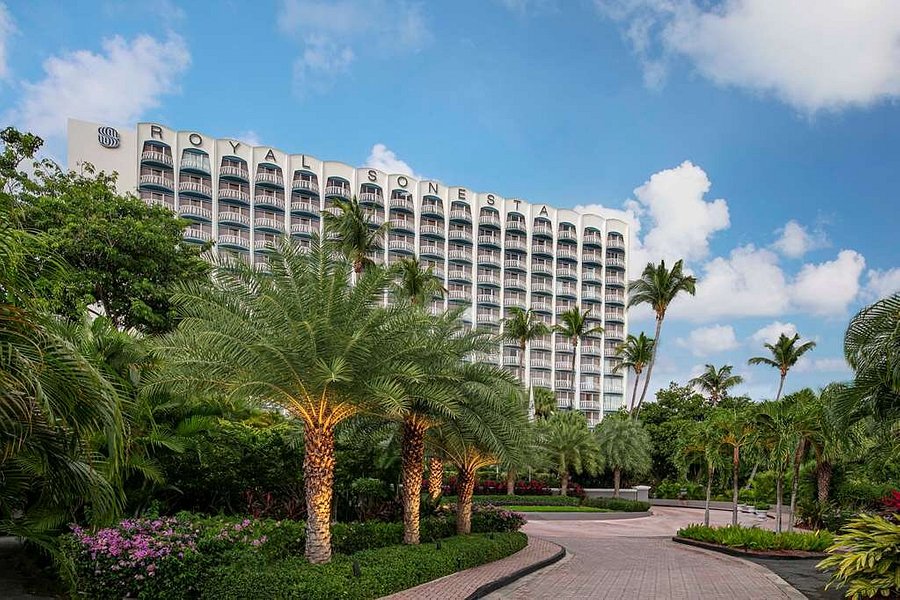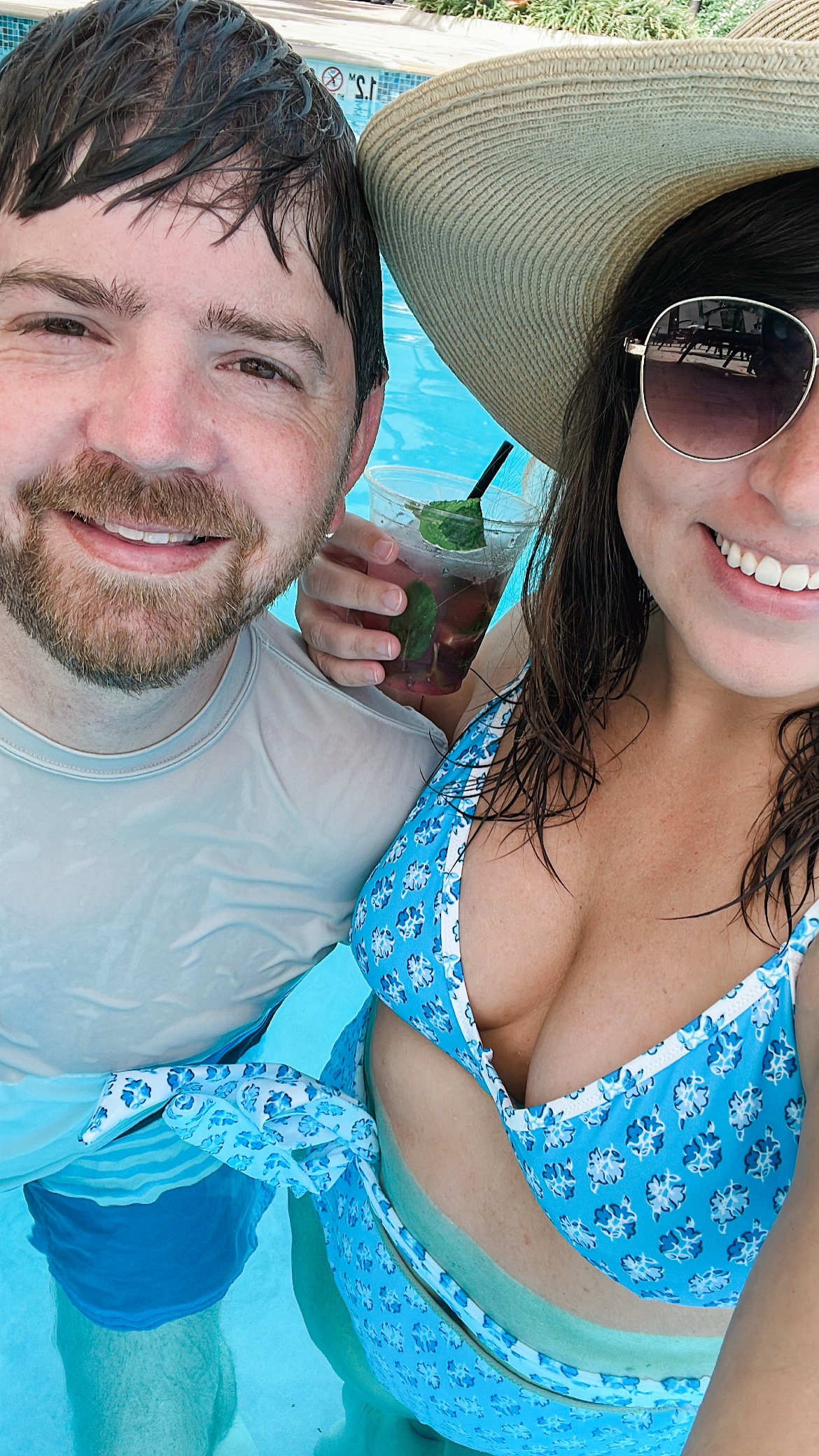 Fairmont El San Juan

At Fairmont El San Juan, you can enjoy a luxurious stay that combines modern elegance and tropical serenity. From the hotel's iconic lobby fountain to the private balconies of our beautifully appointed guest rooms, you'll find a unique blend of city sophistication and Caribbean charm. The resort boasts two magnificent oceanfront pools, two exquisite restaurants, and a state-of-the-art fitness center. For those looking for a memorable experience, Fairmont El San Juan is the perfect destination. With a stunning location, impeccable service, and stunning amenities, you'll find everything you need to relax, recharge and reconnect.
Caribe Hilton

The Caribe Hilton is an iconic hotel located in San Juan, Puerto Rico, with a reputation for hospitality and luxury. It has been a top destination for travelers from around the world for decades.
El Conquistador

The El Conquistador Resort is a premium resort and spa that aims to provide guests with an unforgettable experience. The resort, located in the foothills of the El Yunque National Forest, offers five-star amenities, breathtaking views, and access to a world-class golf course, tennis courts, and a private beach. Suite-style accommodations, a selection of restaurants, bars, and a wide range of activities and entertainment are also available to guests.
San Juan Travel Guide: Best Things to do
There are so many great things to do on the island. I'm including my top 4 things to do in this San Juan travel guide.
Old San Juan

Puerto Rico's Old San Juan is a thriving, multi-cultural city. It provides visitors with a distinctive experience with its blend of traditional Spanish colonial architecture, vibrant plazas, and cobblestone streets. This city's rich culture offers a distinctive fusion of Spanish and Afro-Caribbean customs. It also serves as a gateway to the Caribbean. Visitors can explore the area's historic forts, vibrant plazas, and classic eateries. Beautiful beaches and luxuriant tropical gardens are further attractions. Old San Juan has something for everyone, from quaint boutiques and galleries to trendy bars and nightclubs. It's a fantastic spot to explore and take in the culture with its vibrant atmosphere.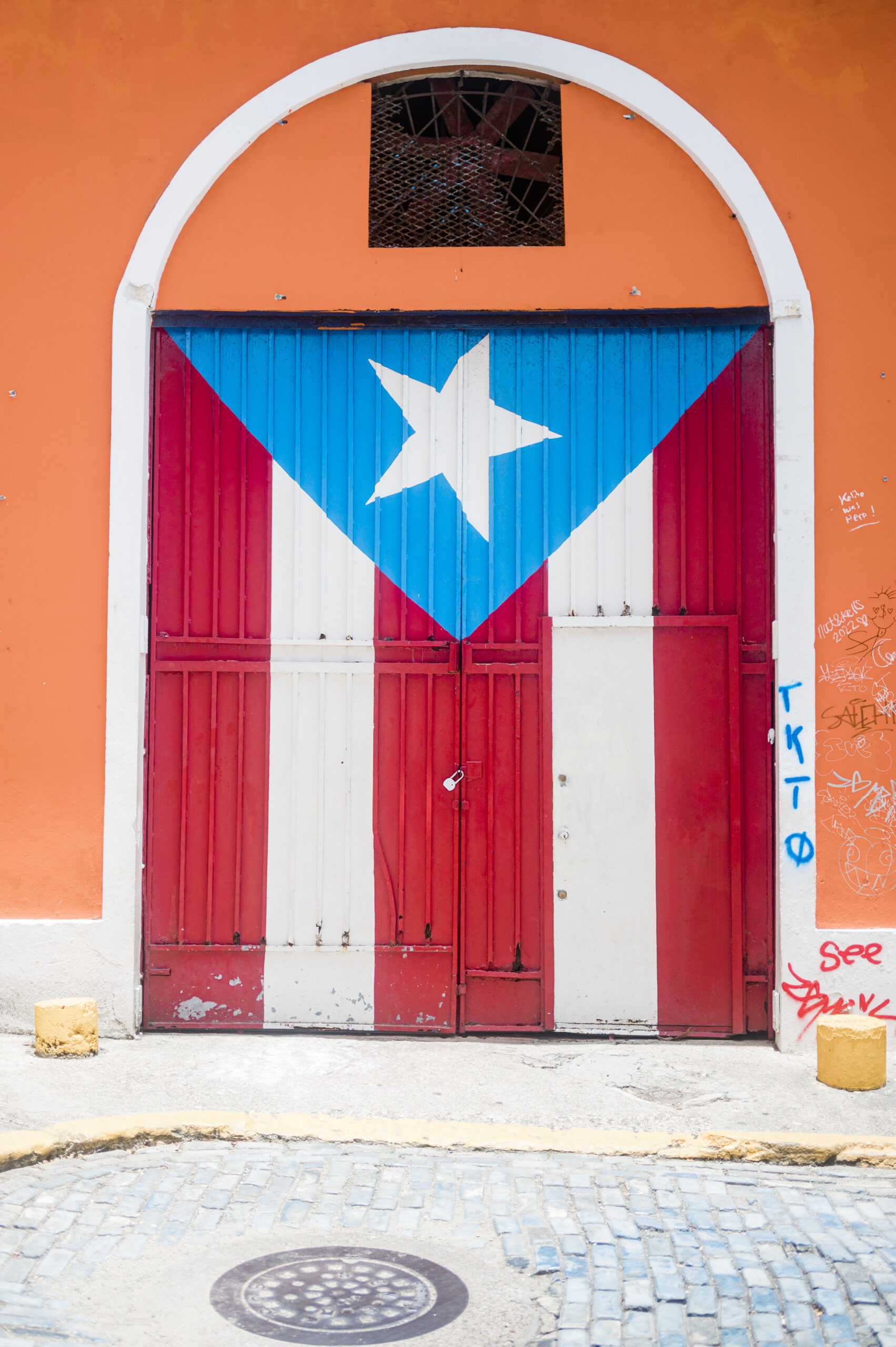 El Yunque National Forest

Puerto Rico is home to El Yunque, the only tropical rainforest in the country. It is a haven for unique plants and animals, making it a natural wonderland. With its rich forests and abundance of hiking trails, it is a breath of fresh air. Visitors can engage in activities like zip-lining and rappelling while exploring the distinctive ecosystem. It also offers access to some of the most stunning beaches in the Caribbean because of its location. El Yunque is the ideal destination for nature enthusiasts because it offers activities for all interests.
Snorkel from Farjado

Snorkeling is one of our favorite activities anytime we visit somewhere tropical. The best way to discover Puerto Rico's tropical waters is through snorkeling. You'll enjoy a colorful and diverse array of marine life, from vibrant schools of fish to majestic sea turtles, thanks to some of the most stunning coral reefs in the Caribbean. Additionally, you can be sure that your experience will be remarkable because to the pristine blue water. Puerto Rico is the ideal location to witness the beauties of the ocean up close whether you are a beginner or expert snorkeler.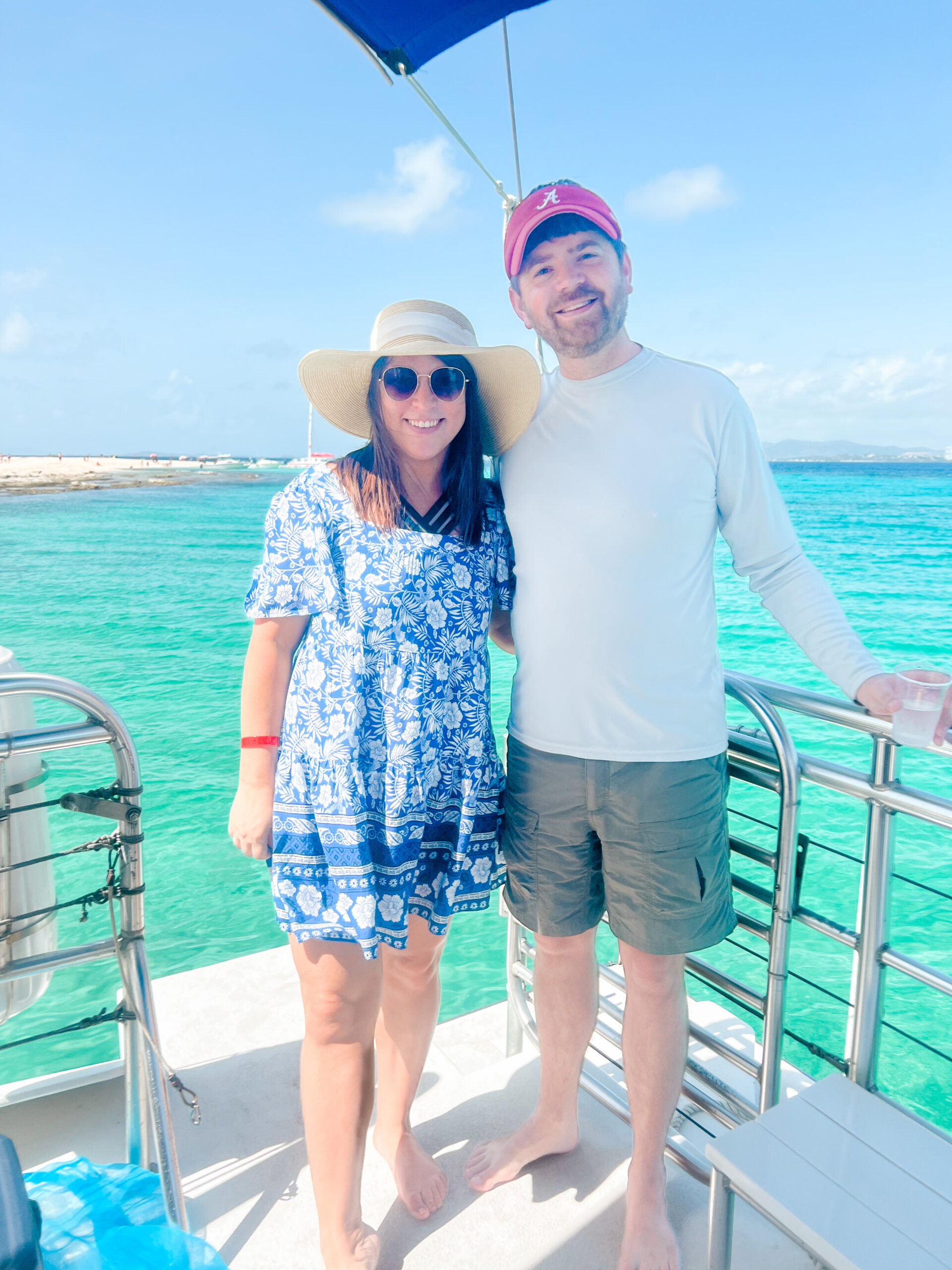 Fort Castillo San Felipe del Morro

Fort Castillo San Felipe del Morro stands proudly as a reminder of Puerto Rico's storied past. Built in 1540, it is one of the oldest Spanish fortresses in the New World. Its strategic location and formidable walls protected the city of San Juan from multiple invasions throughout its history. Its thick walls and towering architecture now draw visitors from all over the world, giving them a unique glimpse into a bygone era. With its rich history and stunning views over the San Juan Bay, Fort Castillo San Felipe del Morro is an experience that can never be forgotten.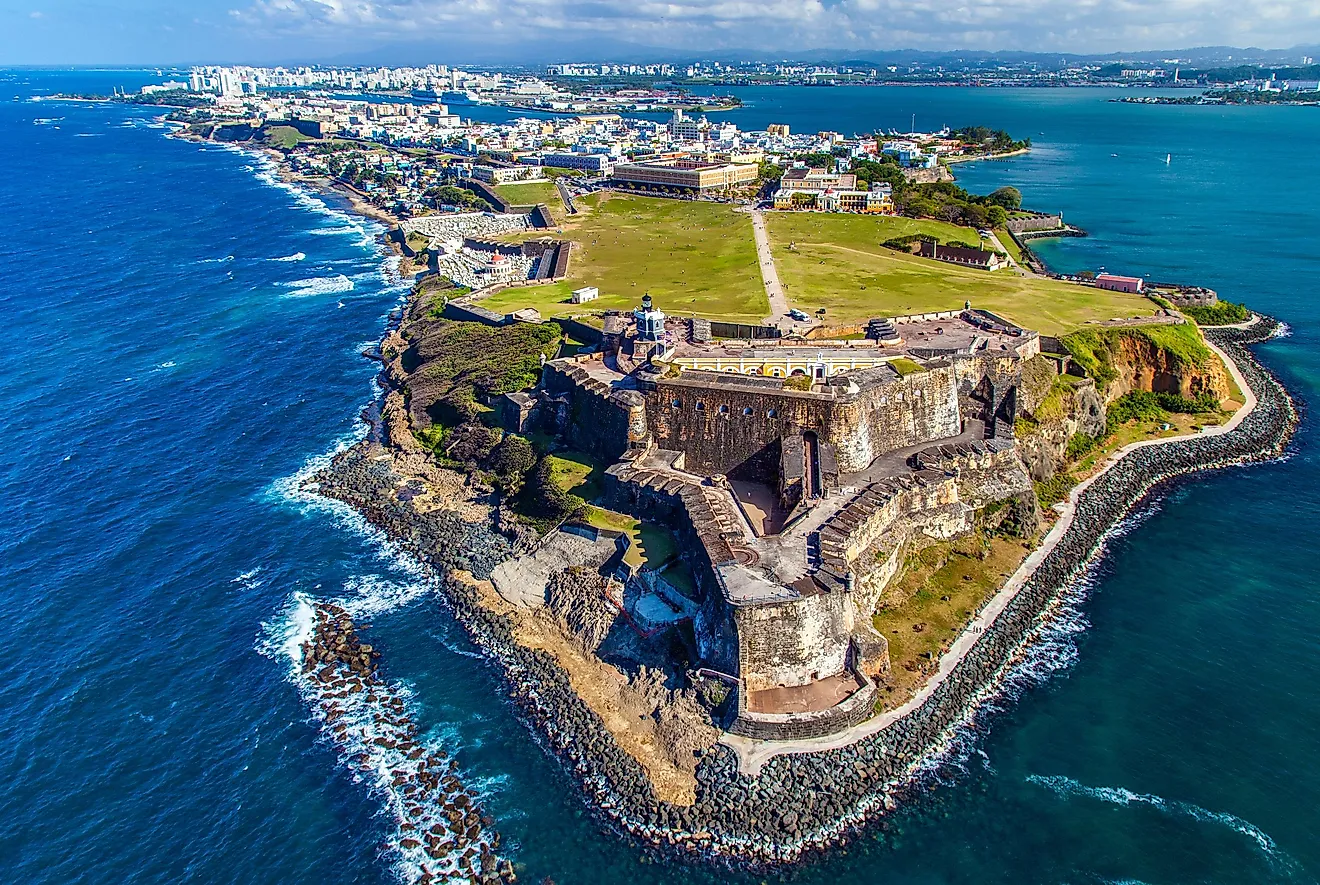 San Juan Travel Guide: Must-Try Restaurants
Travel to San Juan hungry because there is no shortage of good food. I'm thrilled to include these top 5 restaurants in my San Juan travel guide.
La Casita de Rones

This was one of our favorite places we ate during our stay in San Juan. La Casita de Rones is located in Old San Juan near the cruise port. Because of this, the restaurant can be very busy if a cruise ship is docked. We ordered the skirt steak tacos and they were 10/10! We loved them so much, we ordered more! Don't forget to order a frozen Piña Colada too!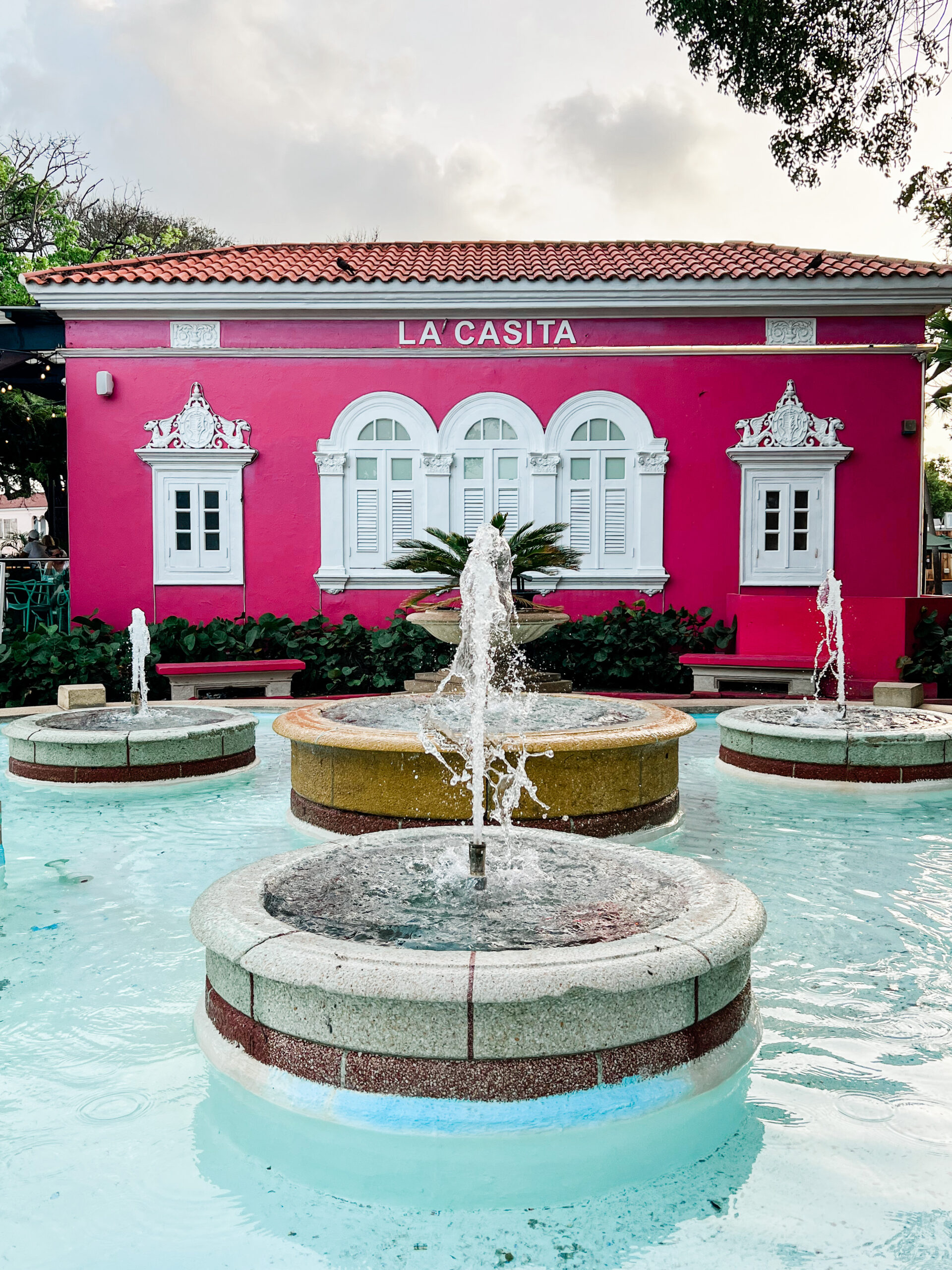 Luisa

Luisa is the newest restaurant in Old San Juan. Located in the heart of the city, it offers a modern take on traditional Puerto Rican cuisine. The intimate atmosphere and stylish décor offer the perfect spot for a romantic date or a night out with friends. The menu is filled with classic favorites, including the mofongo a la plancha, the roast pork, and the pasteles. High quality ingredients and the freshest flavors are the hallmarks of the dishes served.
Don Tako Old San Juan

At Don Tako, you'll find the most authentic Mexican cuisine, combining traditional ingredients with a touch of Latin flavor. The menu features all your favorite dishes, including tacos, burritos, enchiladas, quesadillas, and more, all prepared fresh with the finest ingredients. We really enjoyed the outdoor seating area.
Pirilo Pizza Rustica

Pirilo Pizza Rustica in San Juan is the perfect spot for those who love authentic Italian food. With a menu full of flavors straight from Italy, you can experience the taste of Italy right here in Puerto Rico. Enjoy classic dishes like Margherita pizza, or opt for one of their unique creations like the Hawaiian pizza. Their specialty is the "Pizza Rustica," a unique combination of Italian cheeses and meats baked to perfection in a light and fluffy crust.
La Casita Blanca

The Casita Blanca Restaurant in San Juan is the perfect place to experience the local flavor of Puerto Rico. Located just off the main square in Old San Juan, it offers a range of traditional Puerto Rican dishes that have been passed down through generations. The restaurant has a charming mix of old and new, with tables and chairs set on a terrace overlooking the colorful streets below.
Conclusion
San Juan provides something for everyone, from the beauty of it's well-preserved historical sites to the unique flavors in their food, culture and entertainment. Go explore San Juan and its magical landscape for the perfect balance of relaxation, exploration and adventure. Let me know if this San Juan travel guide helped you during your trip planning!
Comment below and share your favorite travel experiences in San Juan or let us know of any not-to-miss attractions.
Save this San Juan Travel Guide on Pinterest!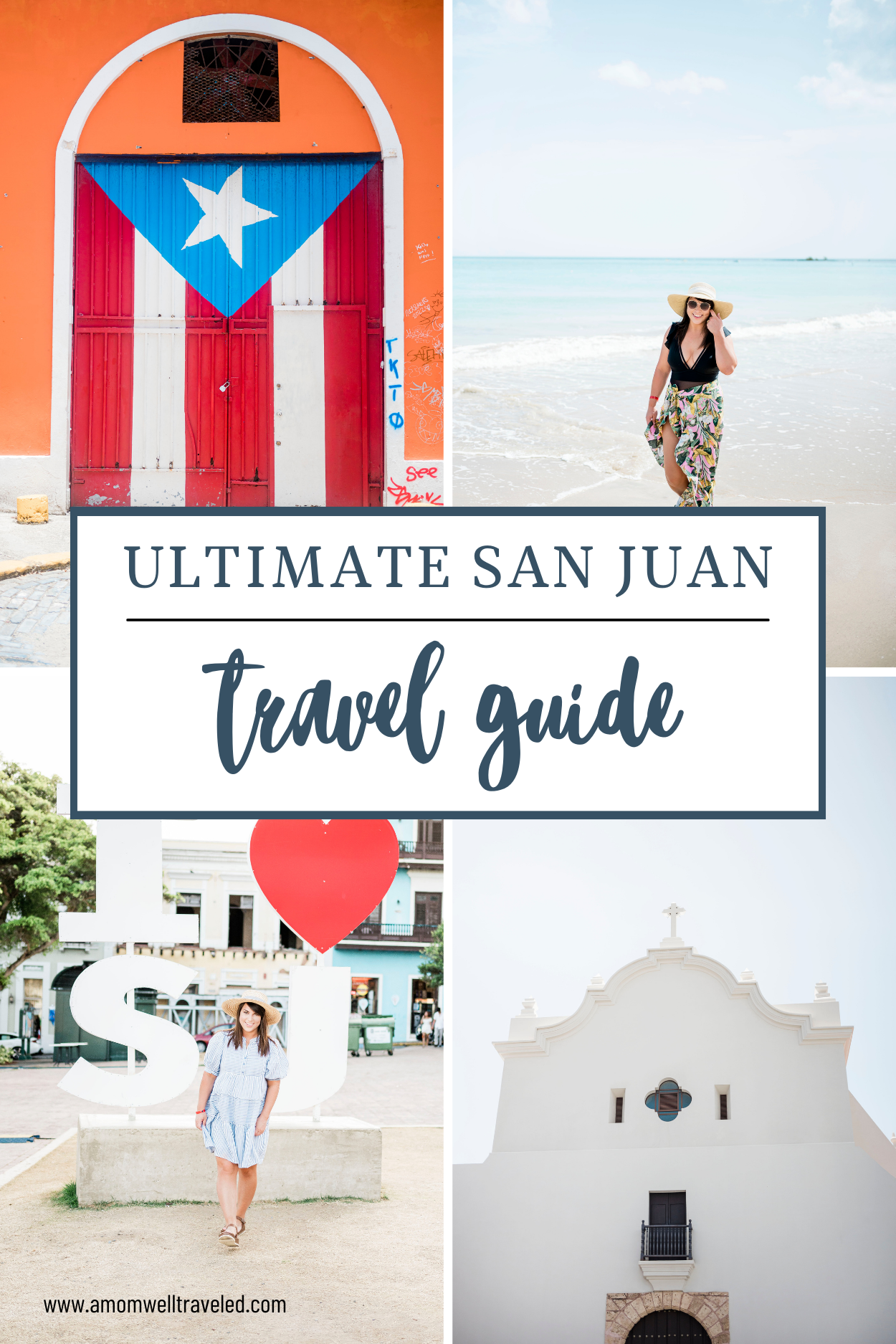 *This post contains affiliate links meaning at no additional cost to you, I earn a commission if you click through and make a purchase.*