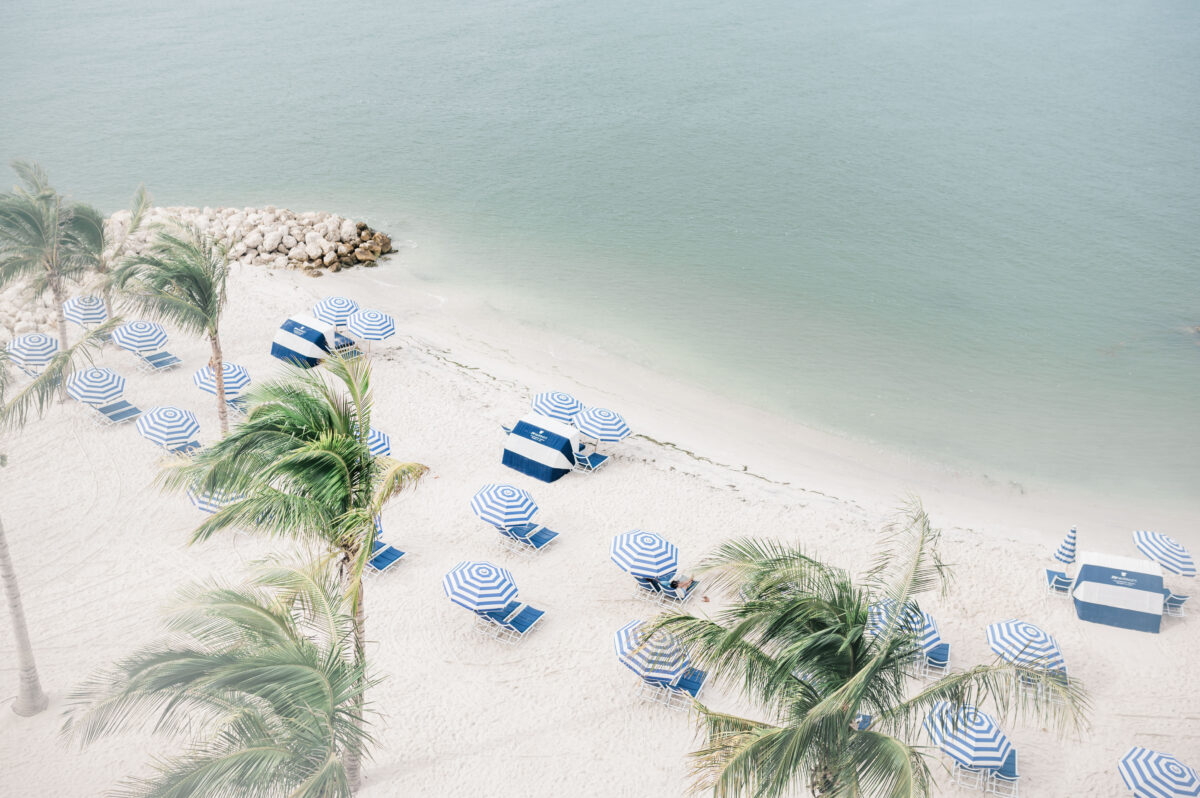 The Best Beach Resort in Clearwater Beach, Florida
As a mom who cherishes every moment with my family, finding the perfect vacation spot is of utmost importance to me. From sugar sands to wild dolphins and entertaining family attractions, it's no surprise Clearwater Beach, Florida was recently rated the #1 beach in the south by USA Today. When we discovered the best beach resort in Clearwater Beach, JW Marriott Clearwater Beach, it elevated our beach getaway experience to unparalleled heights.
Where is the Best Beach Resort in Clearwater Beach located?
5 Reasons JW Marriott is the Best Beach Resort in Clearwater Beach
Having just opened in May 2023, the resort is nestled between blue skies, powdery sand, and crystal-clear water. While I could list a plethora of reasons to love this resort, here are my top 5 reasons that make the JW Marriott the best beach resort in Clearwater Beach, Florida.
1. Incredible Amenities
At JW Marriott Clearwater Beach, you'll be immersed in a world of luxurious amenities designed to elevate your stay to new heights of comfort and indulgence.
Start your day with a refreshing dip in the infinity pool, where the stunning ocean views create a serene atmosphere.
Savor delectable culinary delights at the resort's fine dining restaurants, offering a diverse range of flavors to please every palate.
For ultimate relaxation, pamper yourself with a rejuvenating spa treatment, or simply unwind on the private beach.
If you have a child between the ages of 5 to 12, then you can take advantage of the JW Kids Club at the cost of $40 a day, where they can experience their own adventures.
If that wasn't enough, you can also enjoy the most darling bicycles during your stay to go explore the city.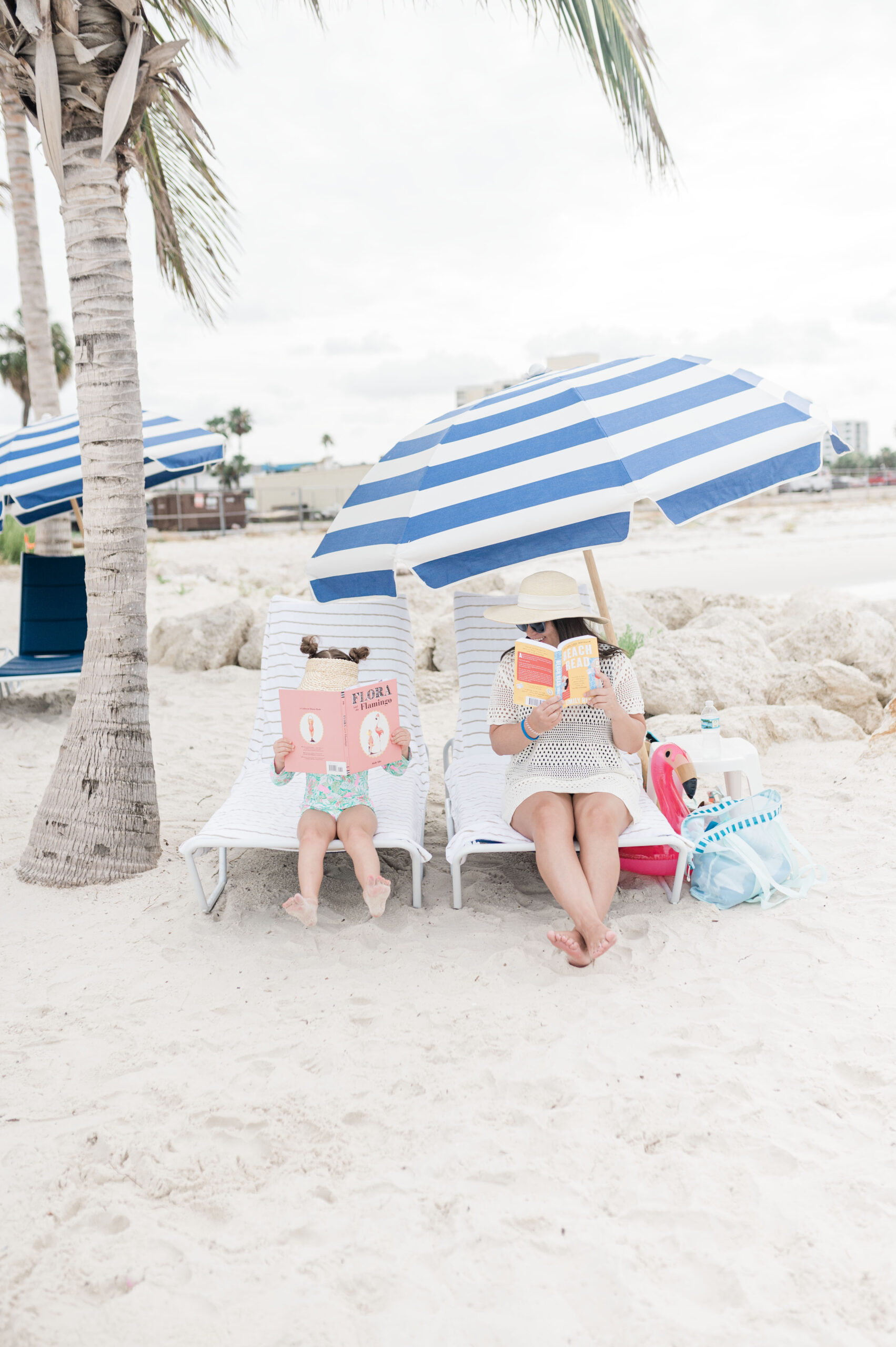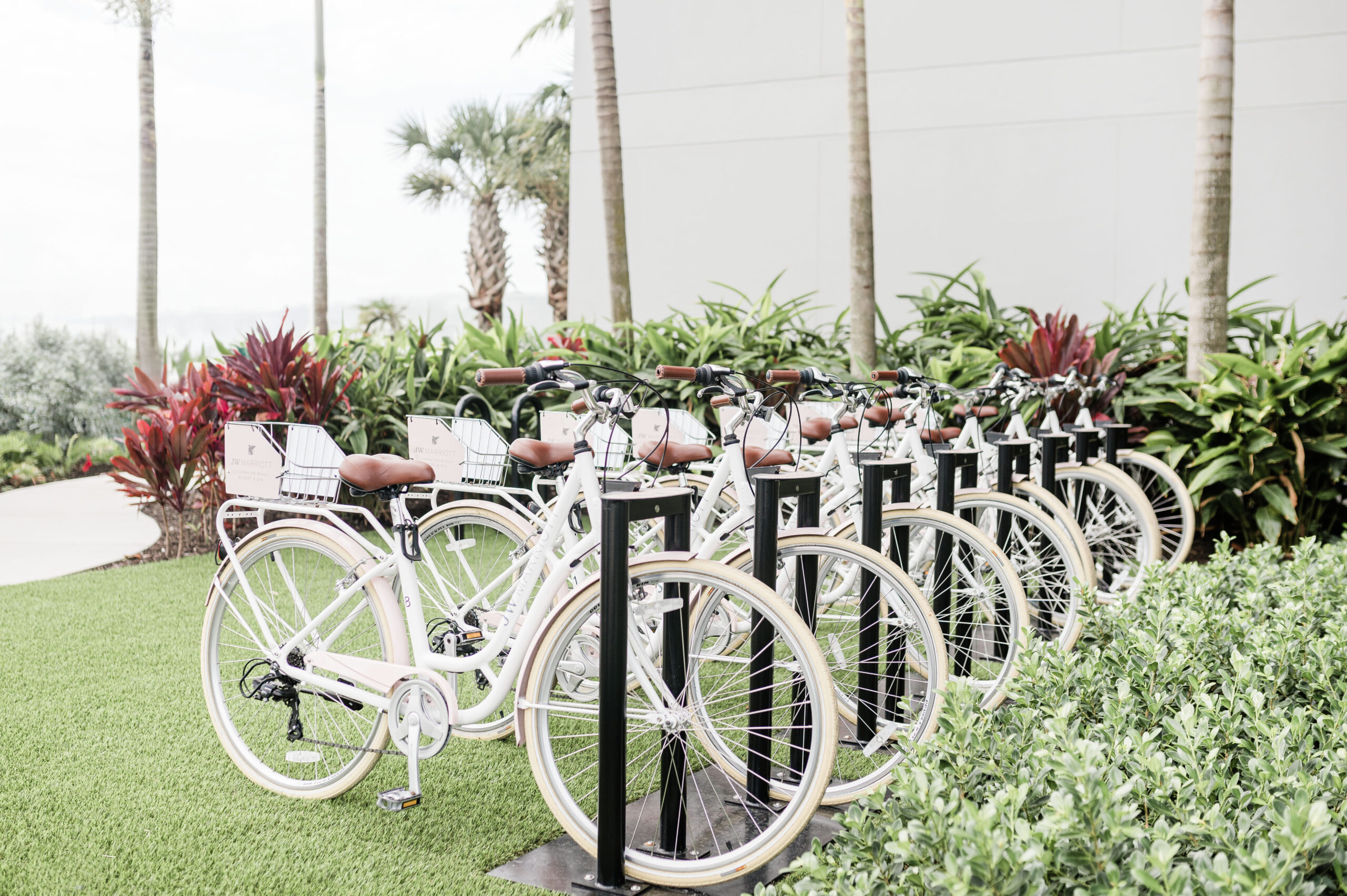 2. Private Waterfront Property
Unlike other beachfront hotels where the hotels are lined up on the beach and people can easily walk on your private beach, at the JW Marriott Clearwater you truly have you own private beach.
While you will see boats anchor next door, you won't have guests from other hotels walking along your beach. It feels secluded and never feels overcrowded with others.
Because the beach is in the intracoastal, the waves were very minimal. We really loved this for our 4 year old daughter. She could easily sit in the water or run back and forth as she played in the sand, while we watched from our nearby beach chairs.
The staff also kept the beach clean of any seaweed that washed ashore and always made sure we were enjoying ourselves.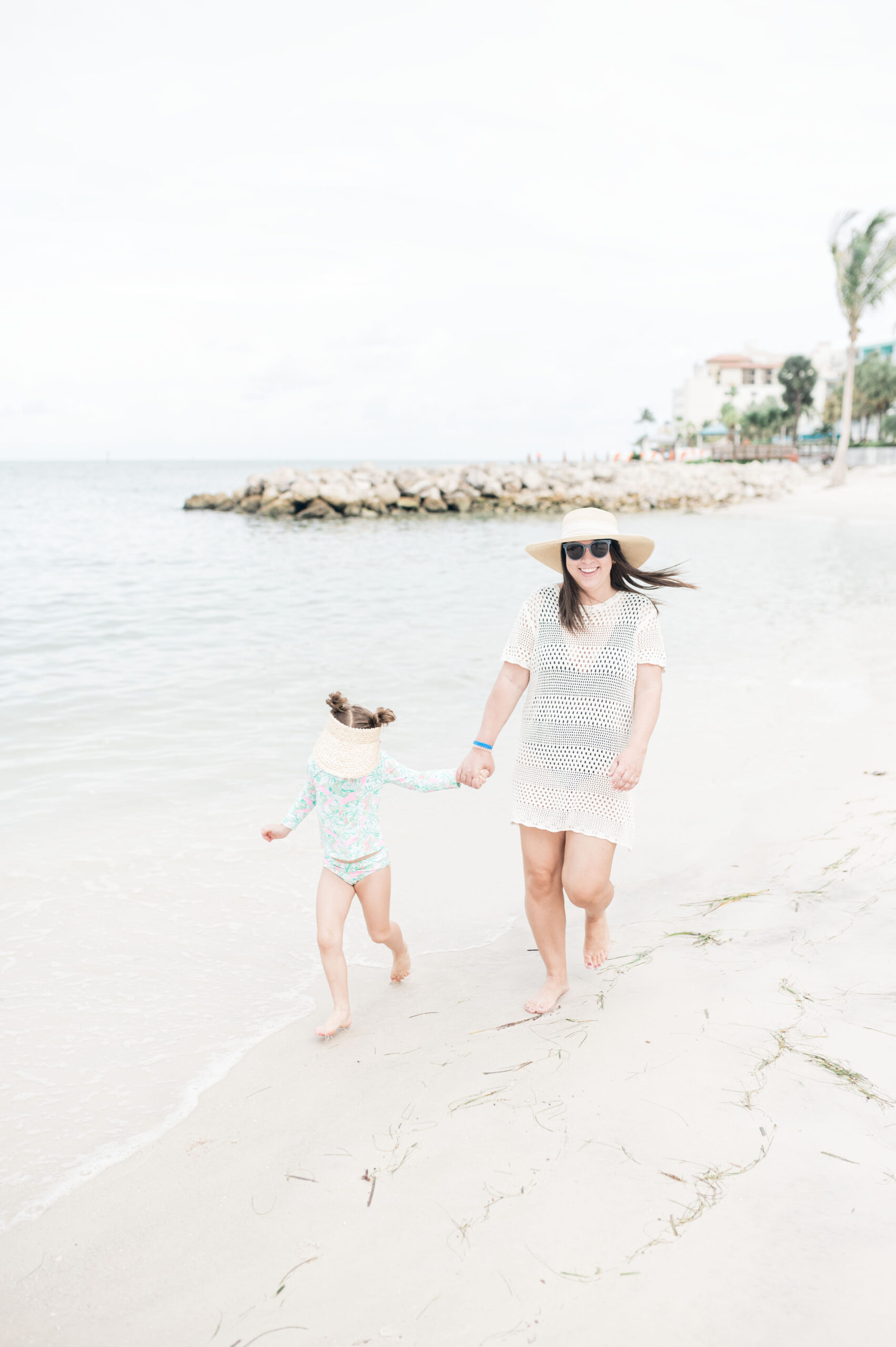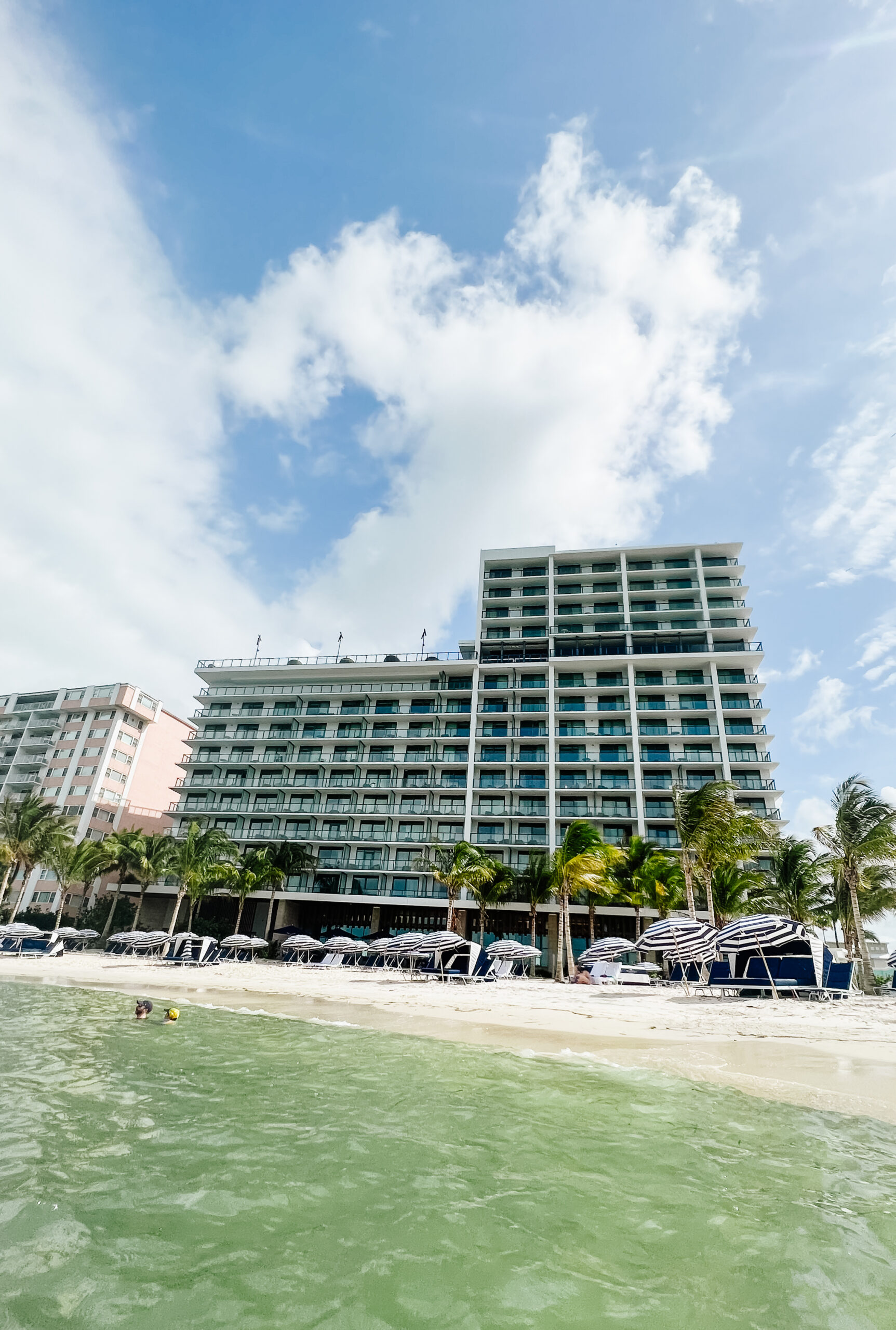 3. The Staff
It's no secret that you'll likely receive top notch service at any Marriott hotel, but the service we received at JW Marriott Clearwater Beach was far beyond our expectations.
Whether it's the bell service, restaurant, front desk, or other staff, they always engage in meaningful conversations with you. Rather than just saying a quick hello, they attempt to get to know their guests and make you feel valued.
One morning we had made our way to the beach and had been enjoying the water, though we could see a storm was approaching. I had looked at the radar and it appeared we had 30 minutes before the rain would be coming in. Unfortunately, just minutes after I began gathering our things, a huge wind storm came in–30+ mph winds came out of nowhere. Umbrellas were flying everywhere, I was trying to save our hats, and Eleanor was bawling. The staff noticed and were so kind to go out of their way to get Eleanor a freshly baked cookie.
It was the constant friendly gestures and extra mile service that made our stay even more spectacular. Even amid the chaos of flying umbrellas and rain, the staff showed care for our daughter.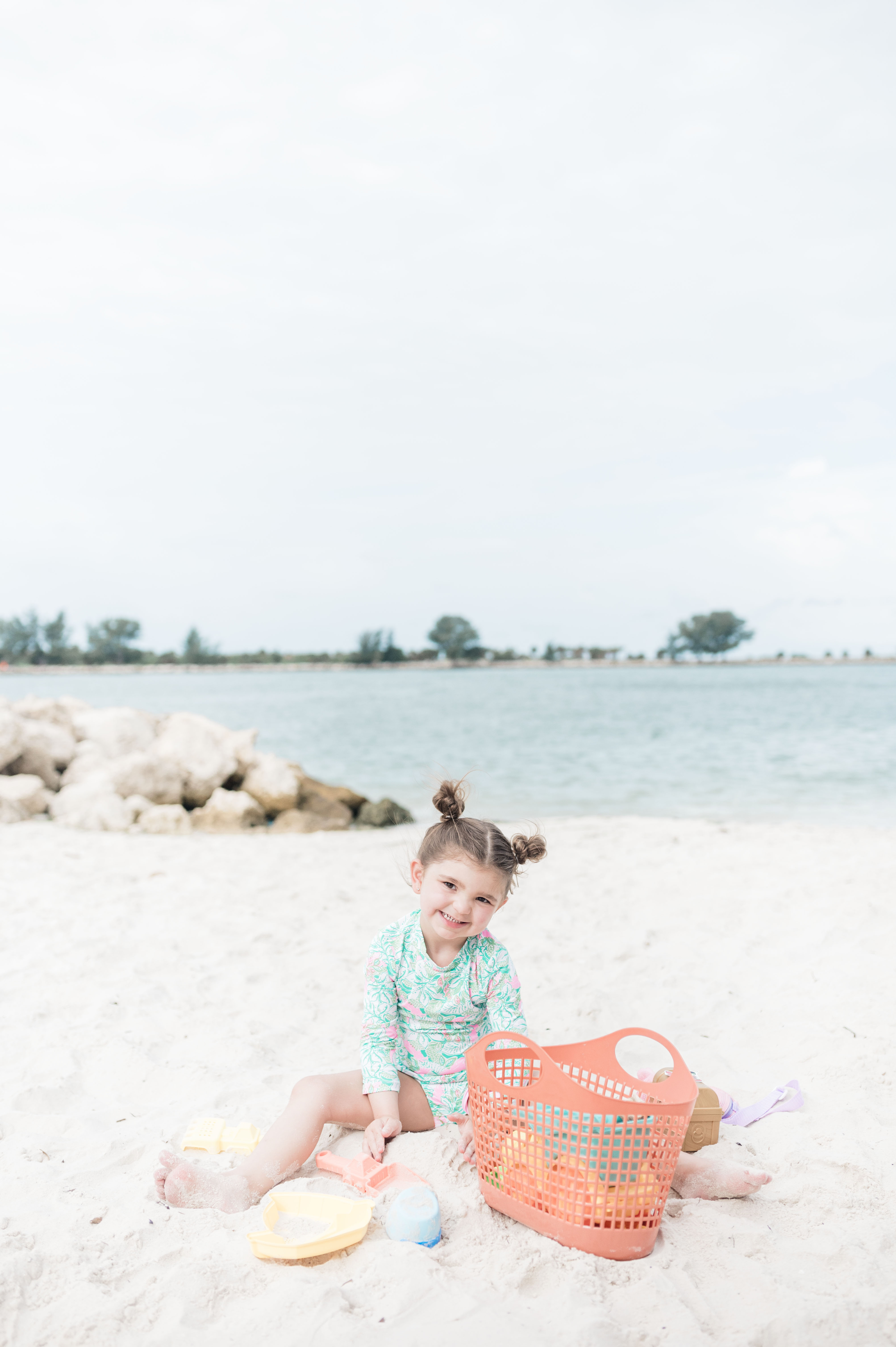 4. Variety of Dining Options
It's always a treat when you don't have to leave your resort for food. The JW Marriott Clearwater has 3 restaurants on property, as well as, a market where you can grab coffee and snacks.
The restaurants include:
Latitude 28: Open for breakfast and dinner and offering both indoor and outdoor seating. Latitude 28 curates a menu composed of the freshest and finest sourced ingredients, impeccably prepared and inspired by the Mediterranean coastal regions.
The Deep End: The Deep End is located on the rooftop and offers endless Clearwater Beach views. This breezy poolside setting is matched only by cuisine inspired by the flavors of fresh Peruvian ingredients and prepared using traditional Japanese techniques.
Eskape Beach Bar & Grille: Select from a menu of locally sourced flavors and refreshing cocktails at Eskape Beach Bar and Grille where the beachfront setting is relaxed and the service is exceptional.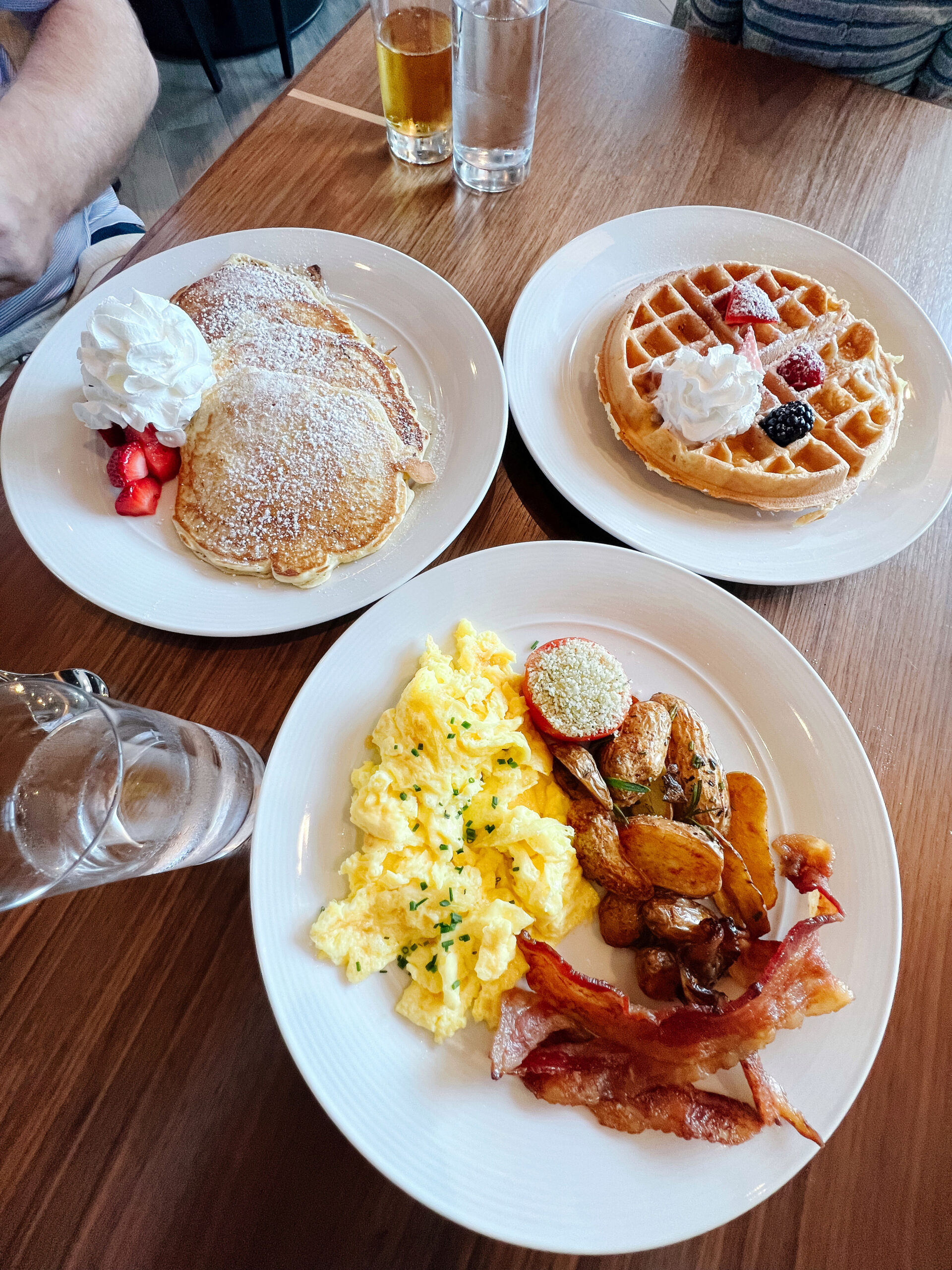 5. Incredible Balcony Views
We've become obsessed with hotel balconies. It really elevates our experience and makes the room feel even larger. The JW Marriott is no different.
The balconies are very spacious and include two comfortable chairs and small table. We had the best views for spotting dolphins, boats, and sunsets.
Tip: If you're having a hard time spotting dolphins keep an eye on the tour boats. If they ever spot them, they will slow down and sometimes even go around in a circle.
Conclusion
In conclusion, the JW Marriott Clearwater Beach is the best option for families looking for the ideal beach resort in Clearwater Beach, Florida. Our stay there was nothing short of fantastic. From the tranquil infinity pool with stunning ocean views to the scrumptious culinary delights available at the fine dining restaurants, the resort's outstanding amenities catered to our every need.
We like the convenience of having our own private beach because it made for a private and exclusive experience. Our entire visit was made comfortable and welcoming by the exceptional staff, who went above and above to make us feel important. Every moment at the JW Marriott was joyful and unforgettable thanks to the diversity of eating options on the premises and the roomy balconies with breathtaking views.
We are eager to visit this Clearwater Beach gem again for more wonderful experiences with our family because our trip to this little piece of heaven has left a lasting impression on our hearts.
JW Marriott Clearwater Beach FAQ
Are there any resort fees?
Yes. There is a $35 resort fee per night. The resort fee gives you access to the fitness center, 2 bicycles to use for up to 4 hours, 2 beach chairs and 1 umbrella at the beach, and so much more.
Is there a fee for parking?
Yes. The JW Marriott Clearwater Beach provides valet parking at $42/night. There is no self parking available. Note: it's suggested that you should tip your valet driver $2-5 when picking/dropping off your vehicle.
Are pets allowed?
Yes. Dogs and cats are welcome at the JW Marriott. Guests may only have two pets and they cannot exceed 40 pounds. There is also a $150 non-refundable pet fee per stay.
Looking for a resort on the other coast of Florida? Then I recommend Max Daytona Beach Resort in Daytona Beach, Florida.
Save the Best Beach Resort in Clearwater Beach, Florida on Pinterest!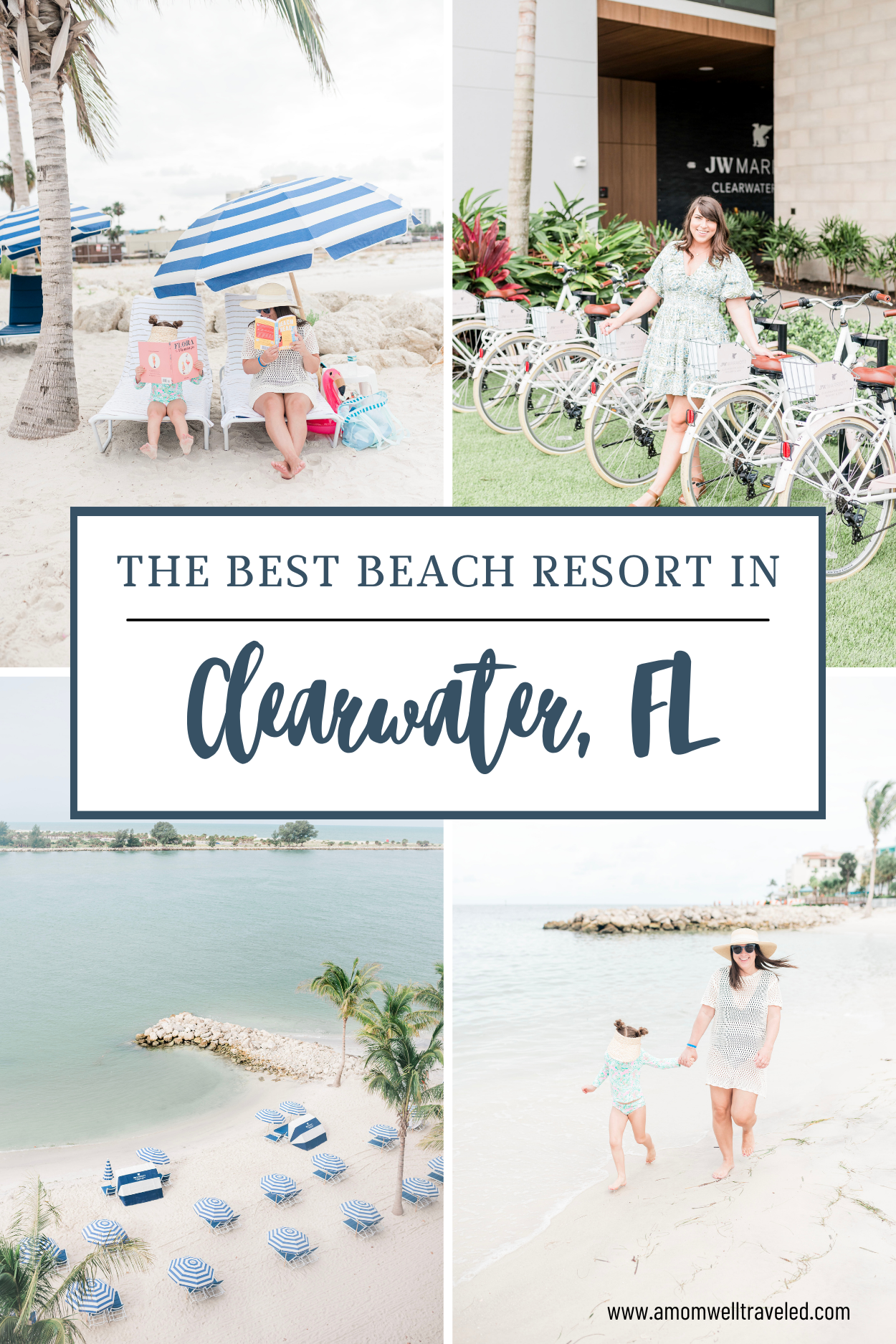 *This post contains affiliate links meaning at no additional cost to you, I earn a commission if you click through and make a purchase.*