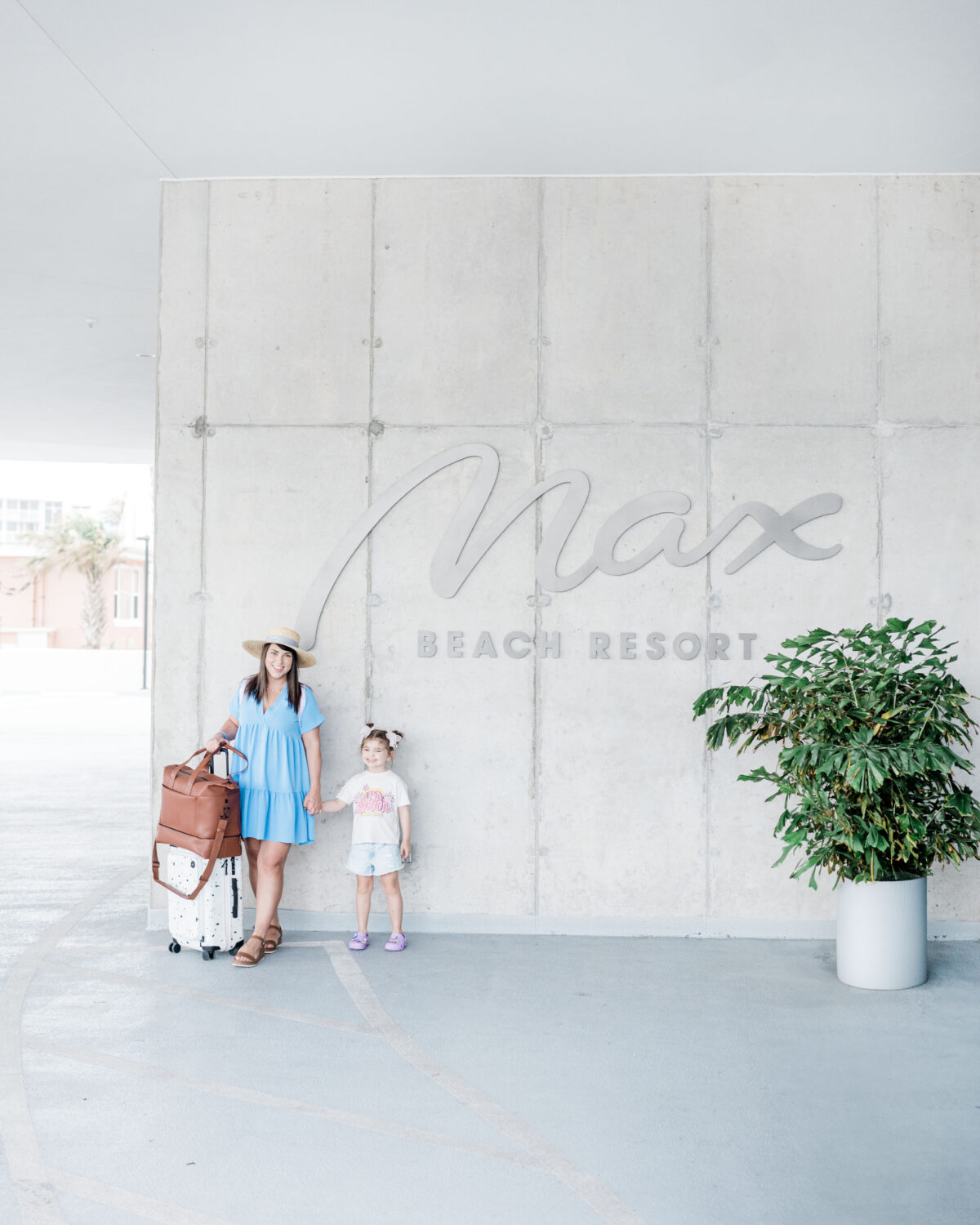 5 Reasons to Stay at Max Daytona Beach Resort
Welcome to Max Daytona Beach Resort, the ultimate family-friendly resort in sunny Daytona Beach, Florida. With spacious luxury condos and a wide range of amenities, Max Daytona Beach Resort promises a memorable and comfortable stay for everyone.
Take a plunge in the sparkling swimming pool, stay active in the fitness center, or simply enjoy a leisurely stroll along the pristine beach just steps away.
At Max Daytona Beach Resort you can experience the perfect blend of luxury, comfort, and family-friendly charm. Get ready for an incredible vacation in the heart of Daytona Beach, where lasting memories are waiting to be made.
Other Florida Resorts to Check Out:
The Grove Resort & Water Park
Gaylord Palms Resort
Get ready for your beach day:
Ultimate Amazon Beach Day Essentials for Families
Where is Max Daytona Beach Resort Located?
1901 S Atlantic Ave, Daytona Beach, FL 32118
How to get to Max Daytona Beach Resort?
If you're traveling from out of state you can fly into Daytona International Airport, which is only a few miles from the resort.
If you're traveling from Orlando like us, it's roughly an hour and 15 minute drive, which makes it the perfect destination for a staycation.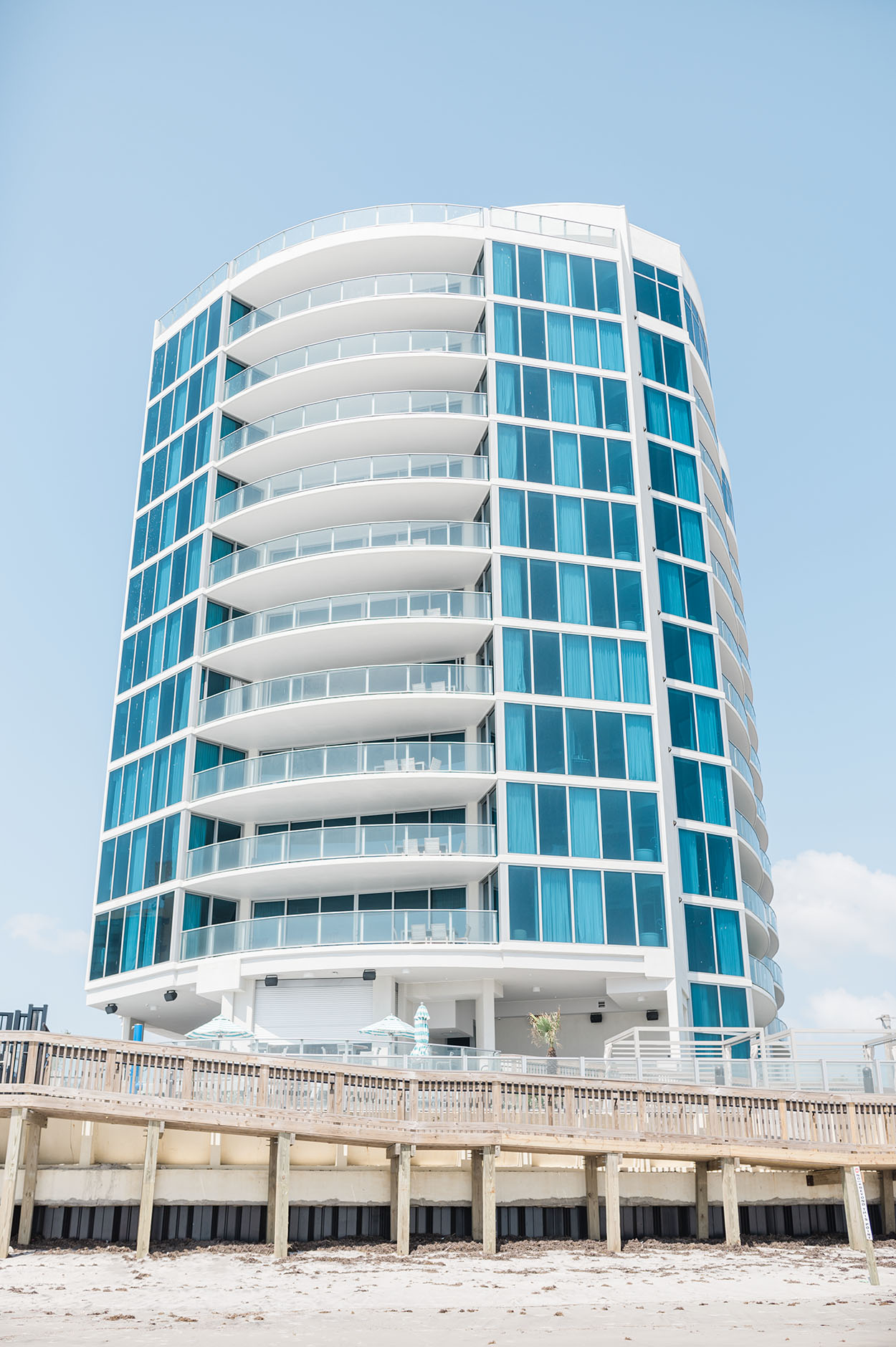 Now let me give you my top 5 reasons why you need to stay at Max Daytona Beach Resort for your next stay in Daytona Beach, Florida.
1. Beach Front Property
Let's face it, when you're on a beach vacation you want to be on the beach! Beach front properties make heading down to the beach so quick and easy. Better yet, you can go multiple times a day.
In the past, we've stayed at a rental about a block from the beach. This caused us not to visit the beach as often throughout the day and rather we would have to plan to be at the beach for hours at a time.
It's also convenient because you can go from the pool to the beach and back. We would spend time at the pool during high tide and then head to the beach as the tide went down and then back to the pool.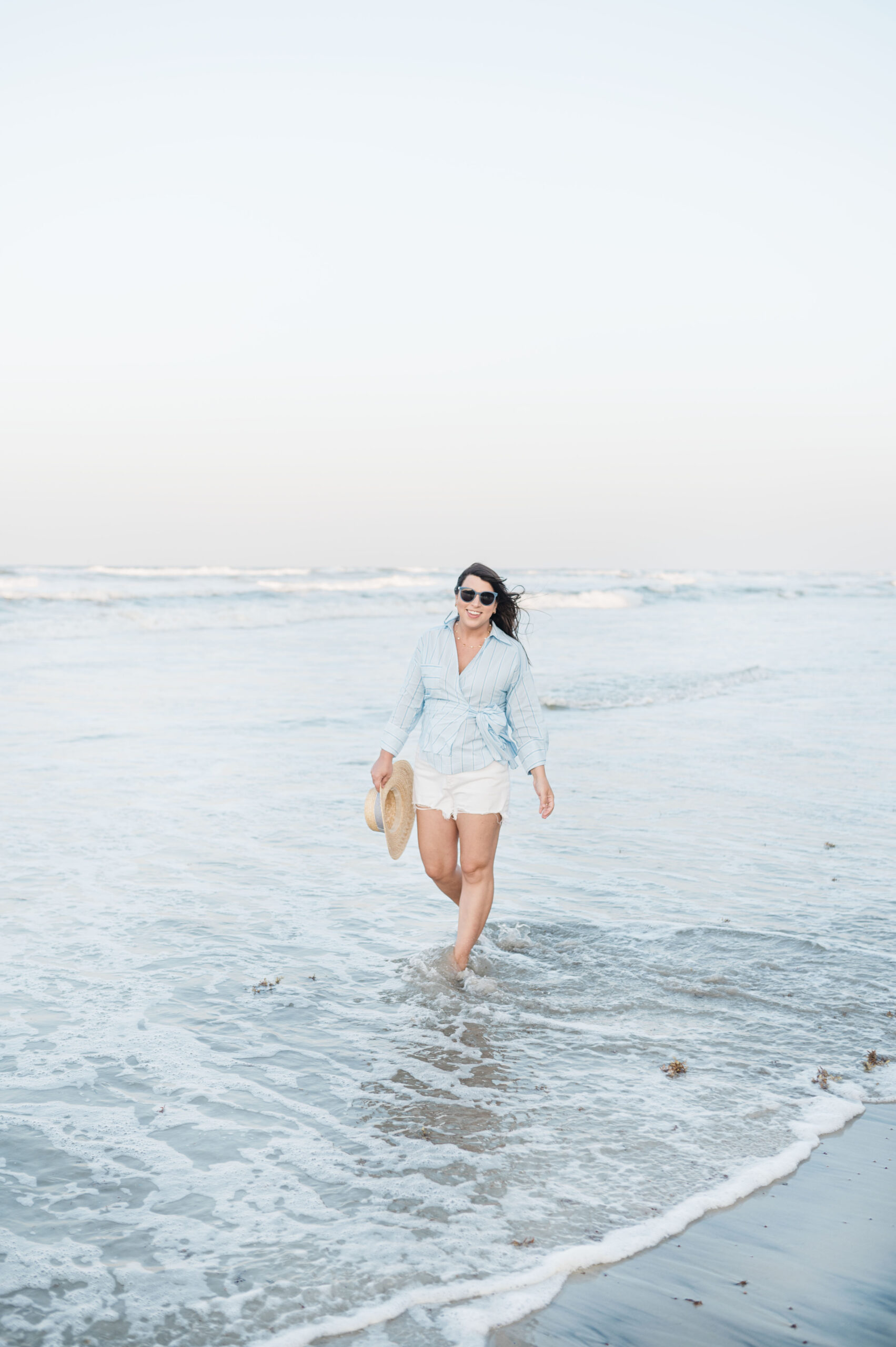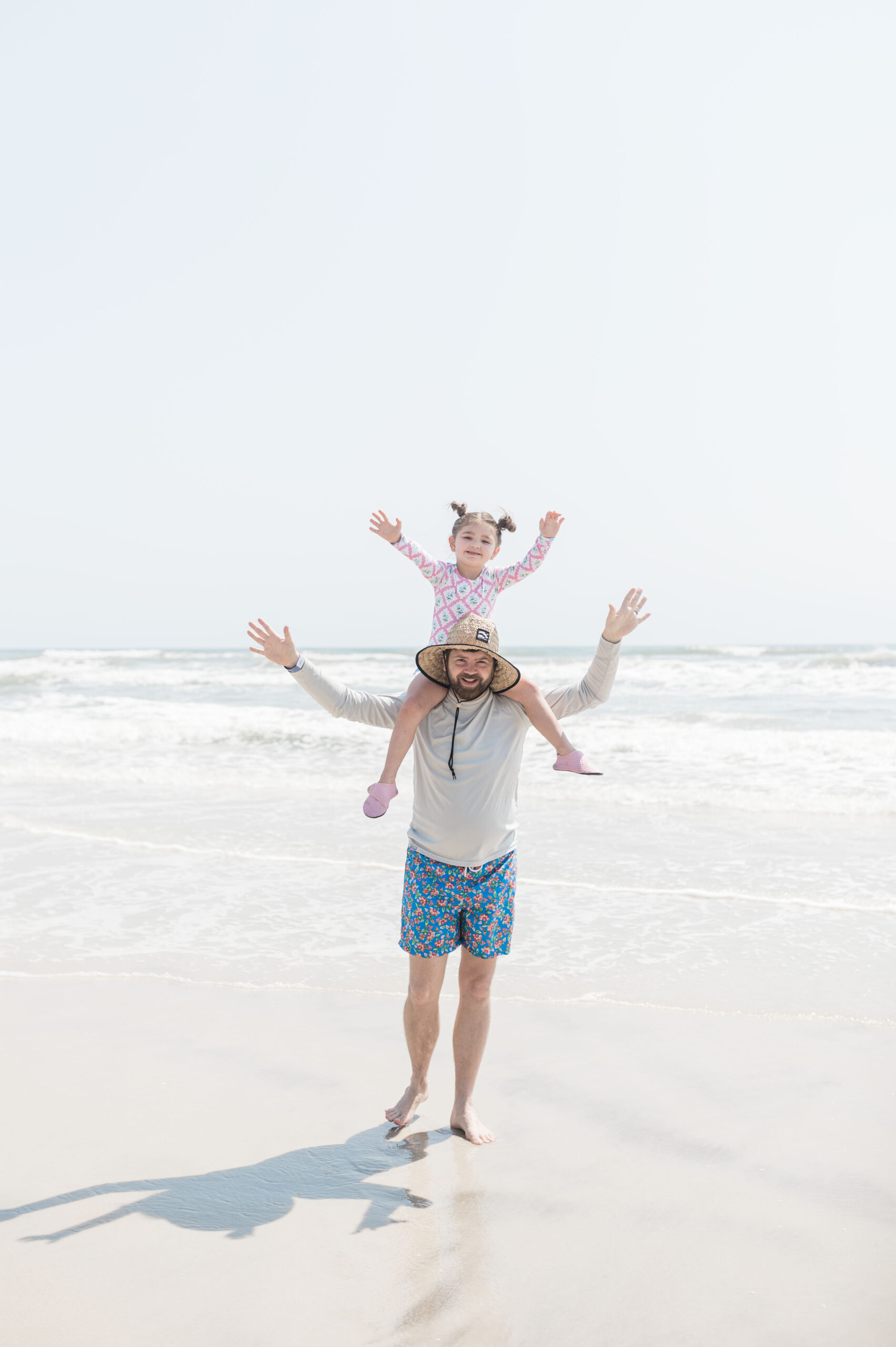 2. Spacious Luxury Condos
As a family with a little one, there's nothing we love more than spacious multi-bedroom suites when we travel. At Max Daytona Beach Resort, you can stay in a 1, 2, or 3 bedroom condo. Each condo has its own kitchen, washer/dryer, and balcony which make it perfect for an extended stay.
These condos are also great for large families or if you plan to travel with others. Not to mention, each room has it's own private bathroom.
List of Amenities in Each Condo:
Iron and Ironing Board
Safe
Premium Bath Amenities
Dishes and Silverware
Coffee Maker
4k TVs in Each Room
Super Fast Secure Wifi
And More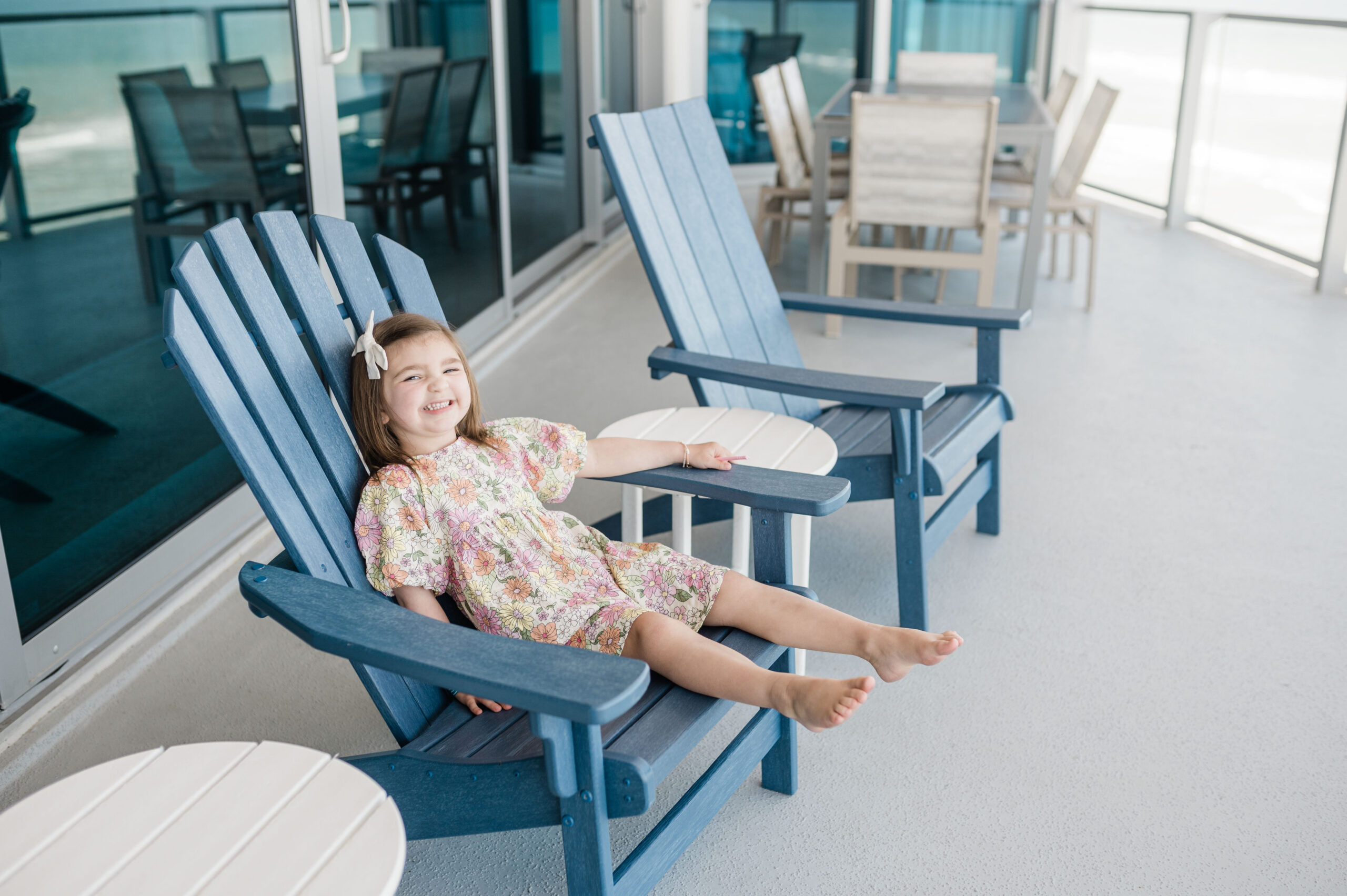 3. Epic Sunrises
Enjoy a front row seat to the most stunning sunrises on the Florida coast. Enjoy the sunrise on the balcony while you sip on your coffee or head down to the beach. Either way, you'll be sure to be in for a treat.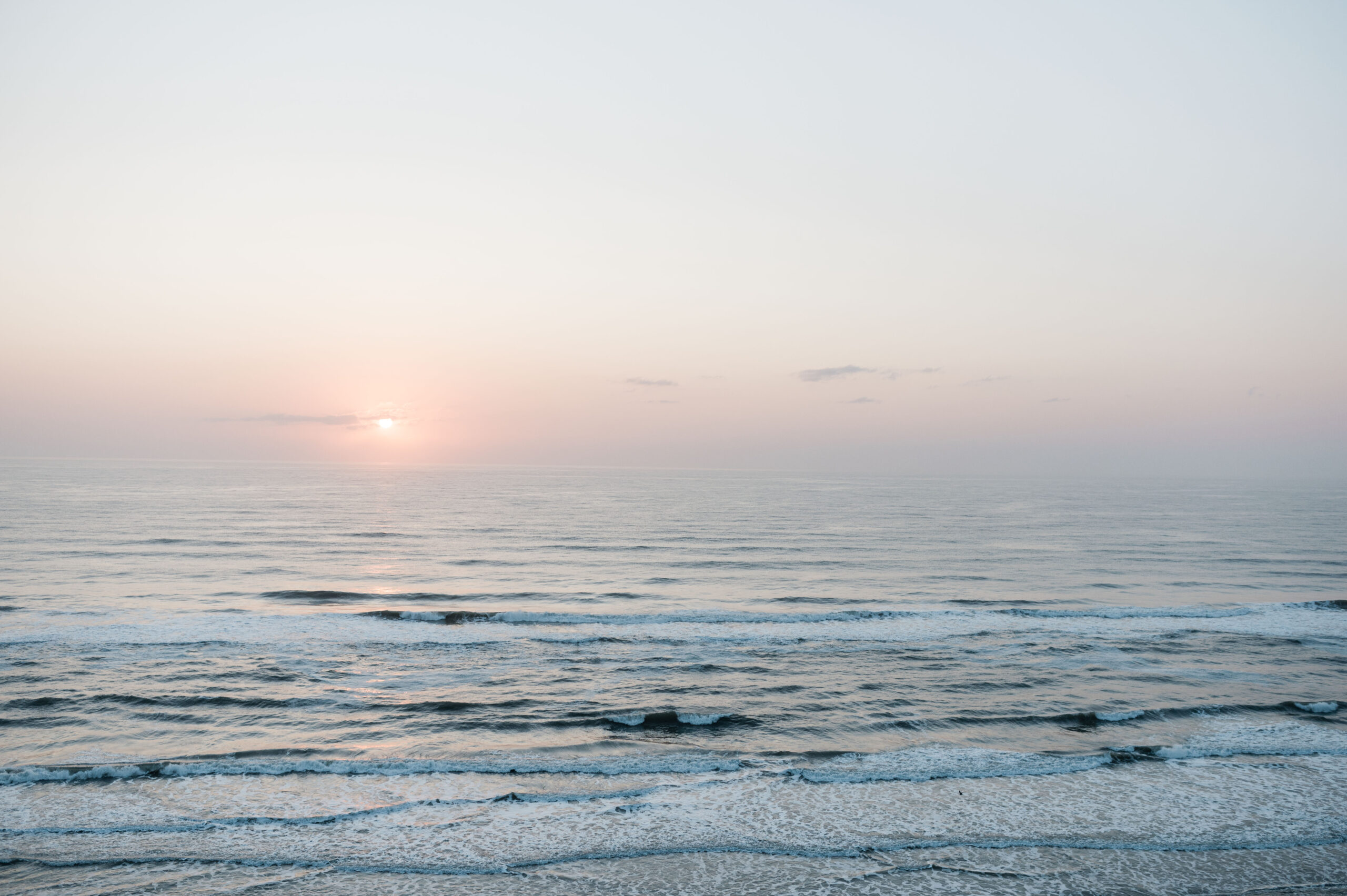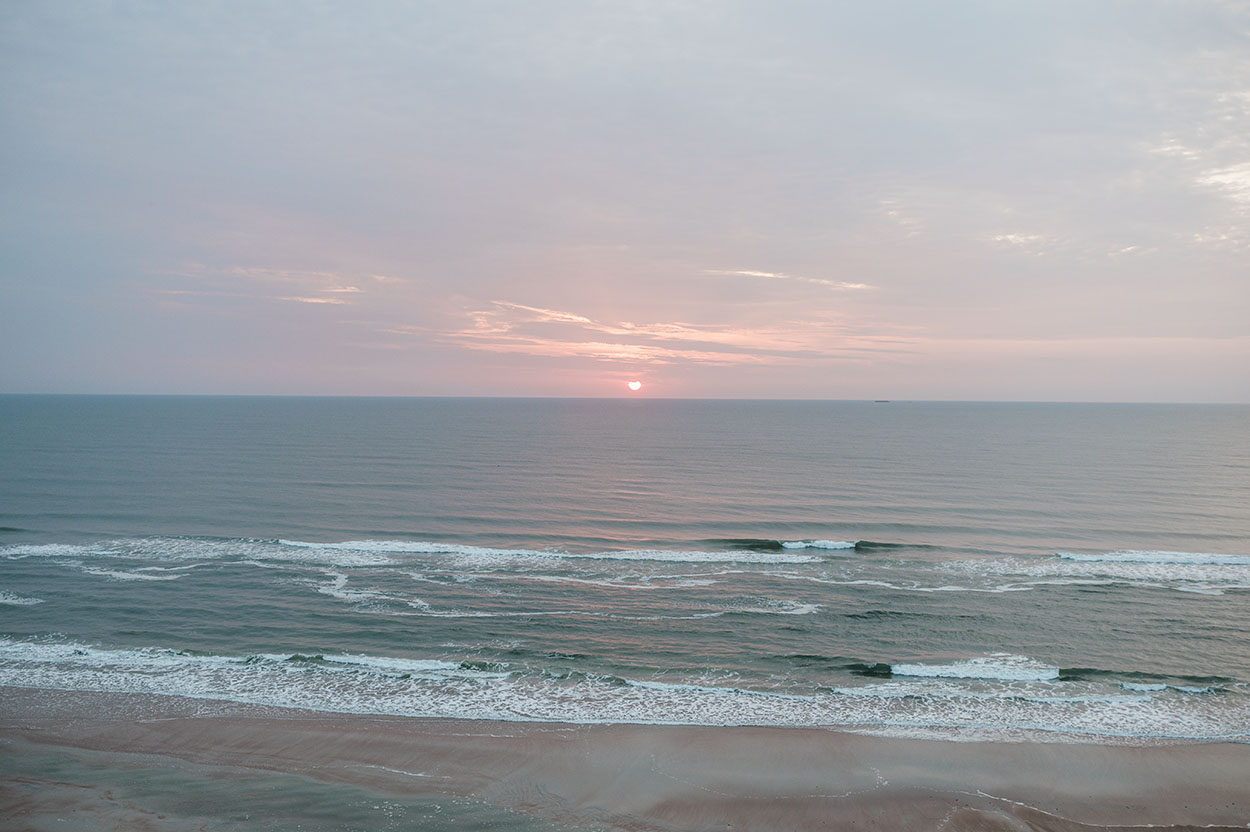 4. Amazing Amenities
The pool and hot tub aren't the only amenities you'll find at Max Daytona Beach Resort. This resort offers so many more great amenities for you to enjoy during your stay.
Enjoy a workout on the 12th floor at the Max Fitness Center, which is equipped with cardio machines and strength training gear. Or perhaps you'd like to join in on the sunrise yoga class.
While you're on the 12th floor, you can hop on in to the Beacon Lifestyle Lounge. Here you can enjoy pool, checkers, foosball, shuffle board, and more.
The fun doesn't stop there. Head outside to lounge on either terrace as you watch the sunrise or sunset. The rooftop terrace is also great to book for private parties.
If that wasn't enough, you can also rent bicycles, beach gear, or dine at the Venn Bar for breakfast, lunch, or dinner. We dined at the Venn Bar for lunch and had the chicken tenders and shrimp tacos. Both were absolutely delicious and we enjoyed it all while sitting by the pool.
We also enjoyed spending time at the cabanas, which can be found by the Venn Bar. There is no cost to use the cabanas. They are, in my opinion, excellent to experience during the evening when they are shaded and there is a gentle breeze.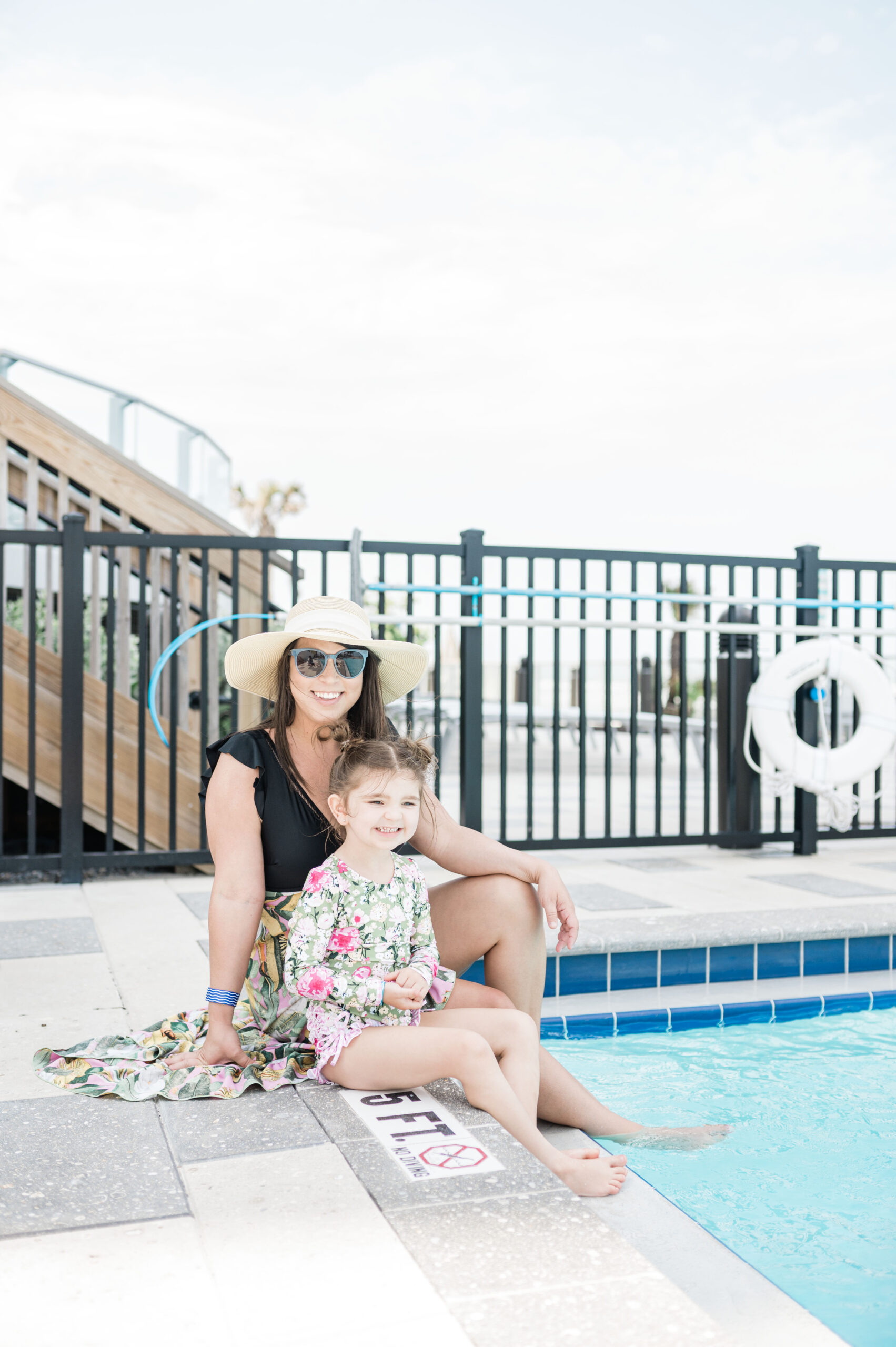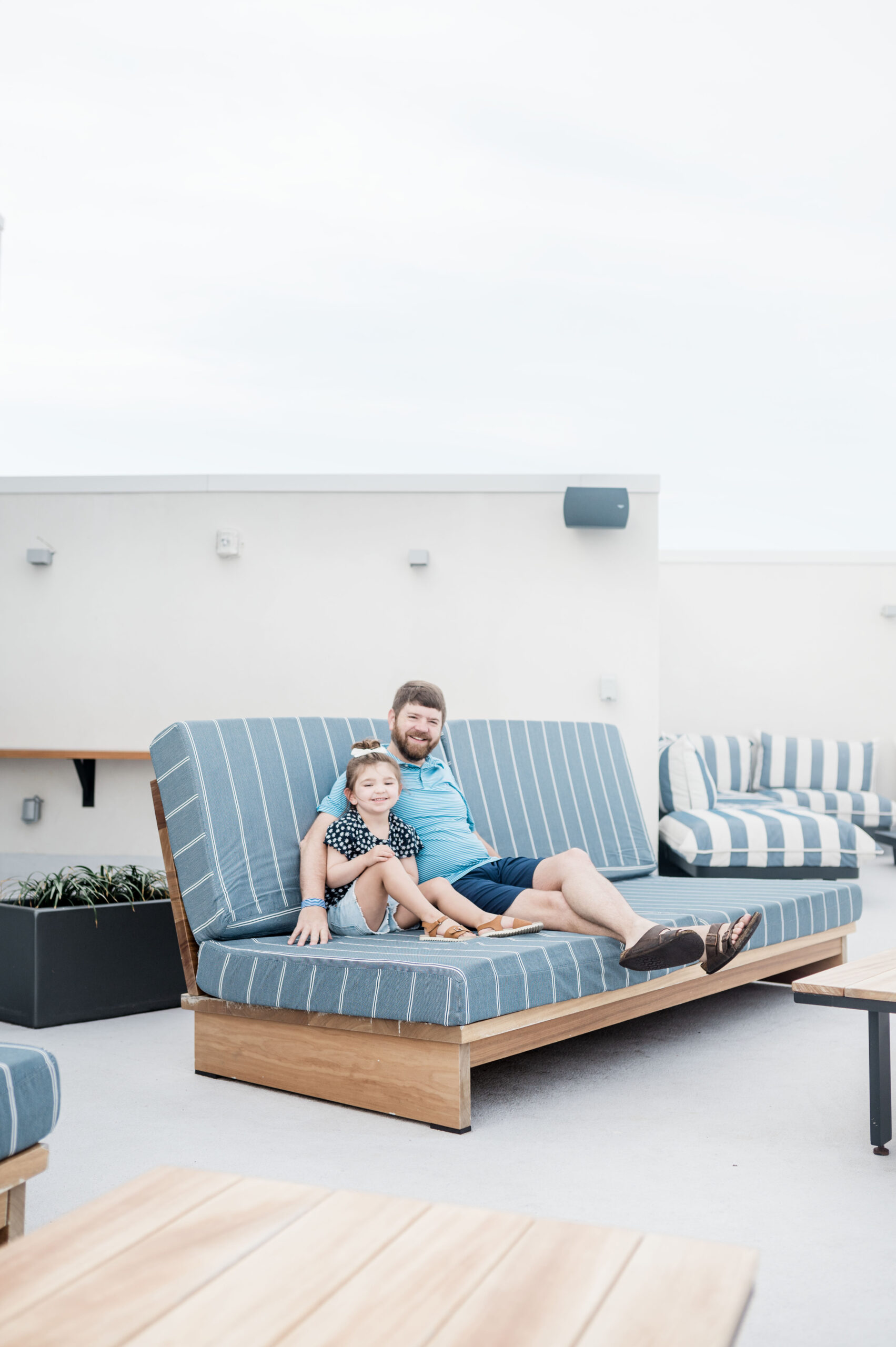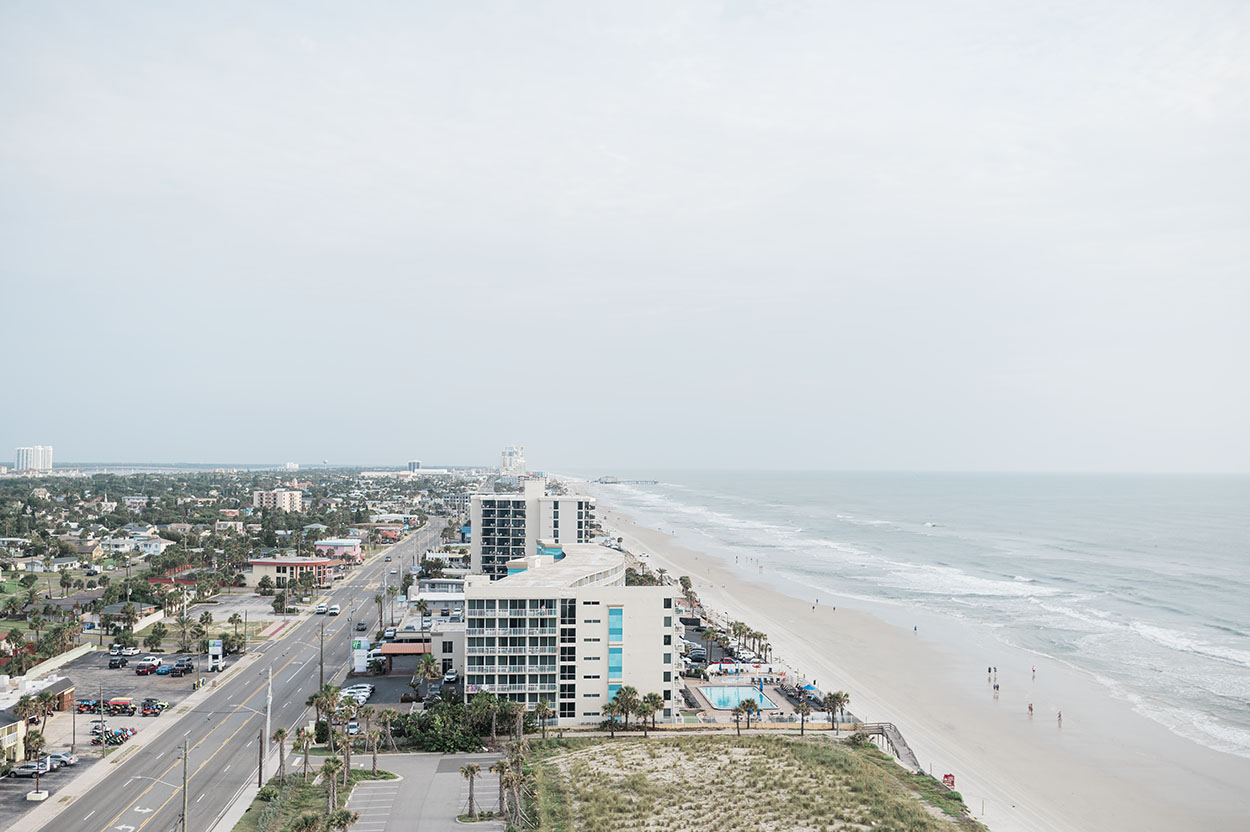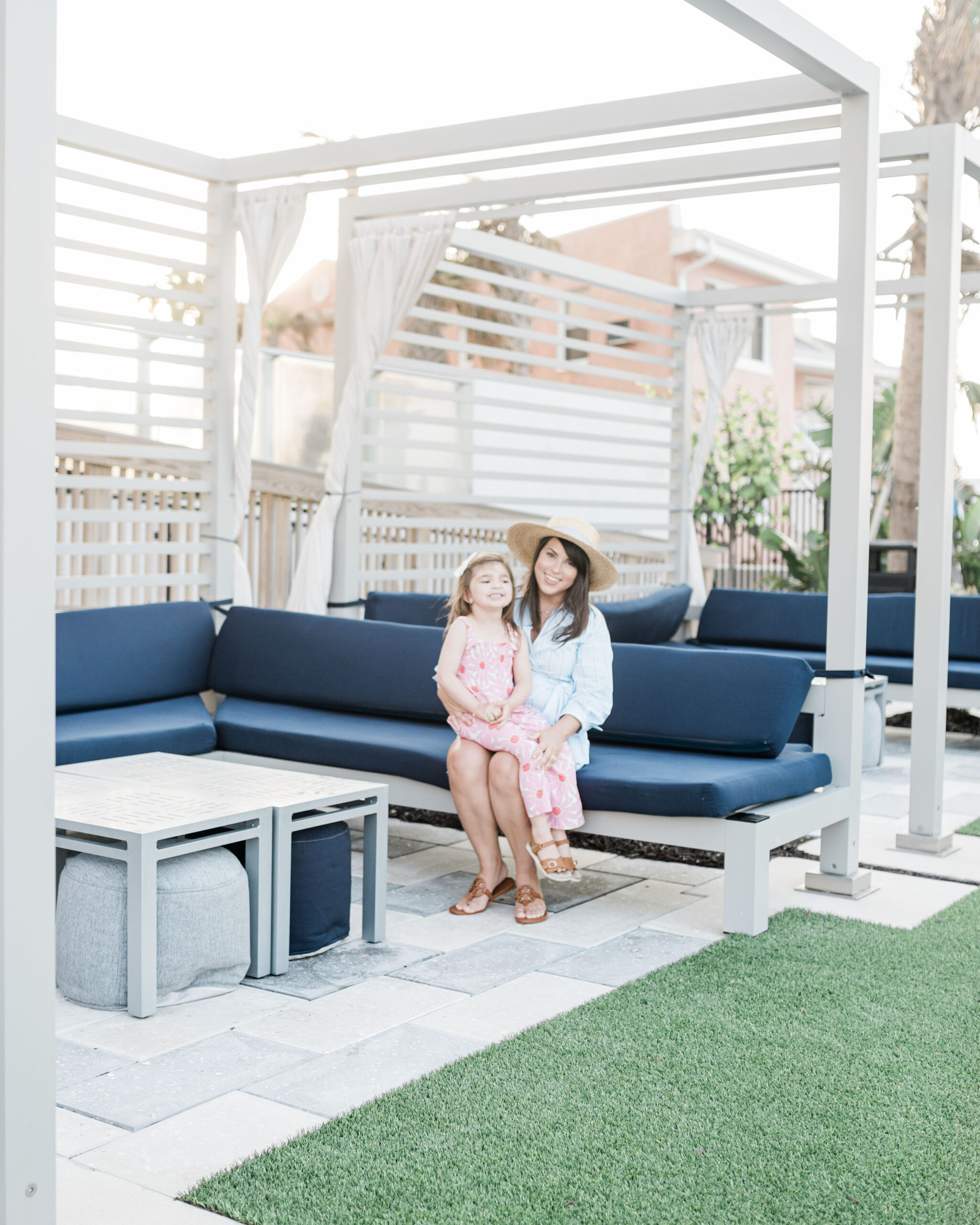 5. The Staff & Location
This is more of like a two-in-one reason, but I cannot say enough great things about the staff. They always went above and beyond during our stay. Whether we were by the pool, enjoying food at the Venn Bar, or passing by the front desk, everyone always had a friendly smile.
In addition to the wonderful staff, this was one of the quietest resorts I think we've stayed in. The pool was never too crowded, nor was the bar area and elevators. We could easily enjoy the rooftop terraces without a big crowd, too.
It is important to note, though, that we were visiting on weekdays. But while there were other families, we never had issues with noise or rowdy children (even our own).
The Max Beach Resort is also located south of the Daytona Beach Pier, so it's a much quieter part of town. Despite not being walking distance from the pier and restaurants, it's just a quick 5 minute drive down the road. But of course, you may never want to leave the resort!
Conclusion
Finally, Max Daytona Beach Resort is the perfect destination for your next stay in Daytona Beach, Florida. With its beachfront property, you'll have easy access to the beautiful beach and can enjoy multiple visits throughout the day. The luxury condos provide all the amenities you need for a comfortable stay, making it ideal for families or larger groups. In addition, the resort offers a range of amazing amenities ensuring there's something for everyone to enjoy. Of course, you can't forget the epic sunrises and the friendly staff that go above and beyond to provide exceptional service.
Whether you choose to explore the nearby attractions or simply spend your days enjoying the resort's offerings, Max Daytona Beach Resort guarantees a memorable family vacation filled with lasting memories.
Enjoy this post about Max Daytona Beach Resort? Pin it!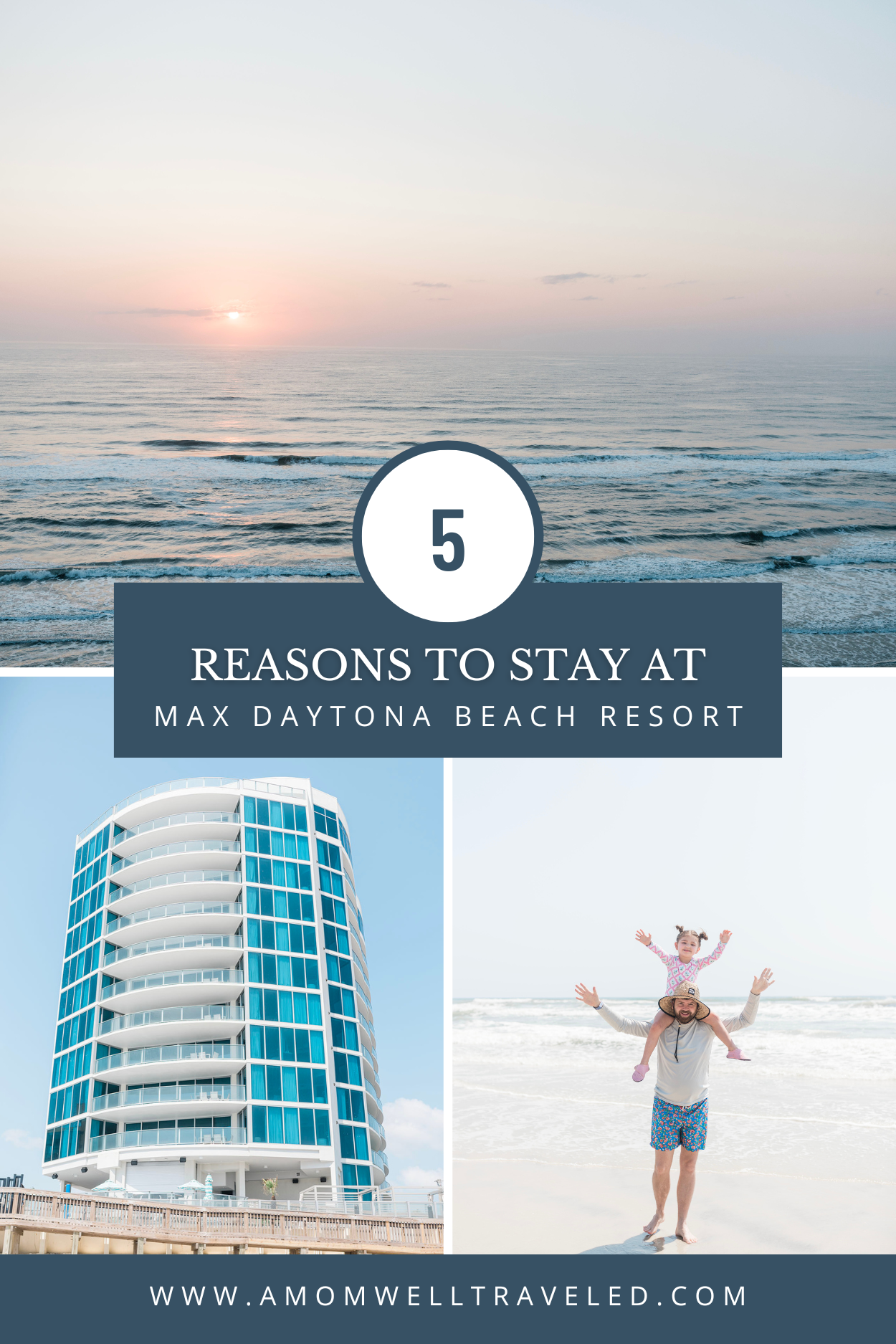 Disclaimer: Max Daytona Beach Resort kindly hosted me during my stay, as always, all opinions are my own.
*This post contains affiliate links meaning at no additional cost to you, I earn a commission if you click through and make a purchase.*