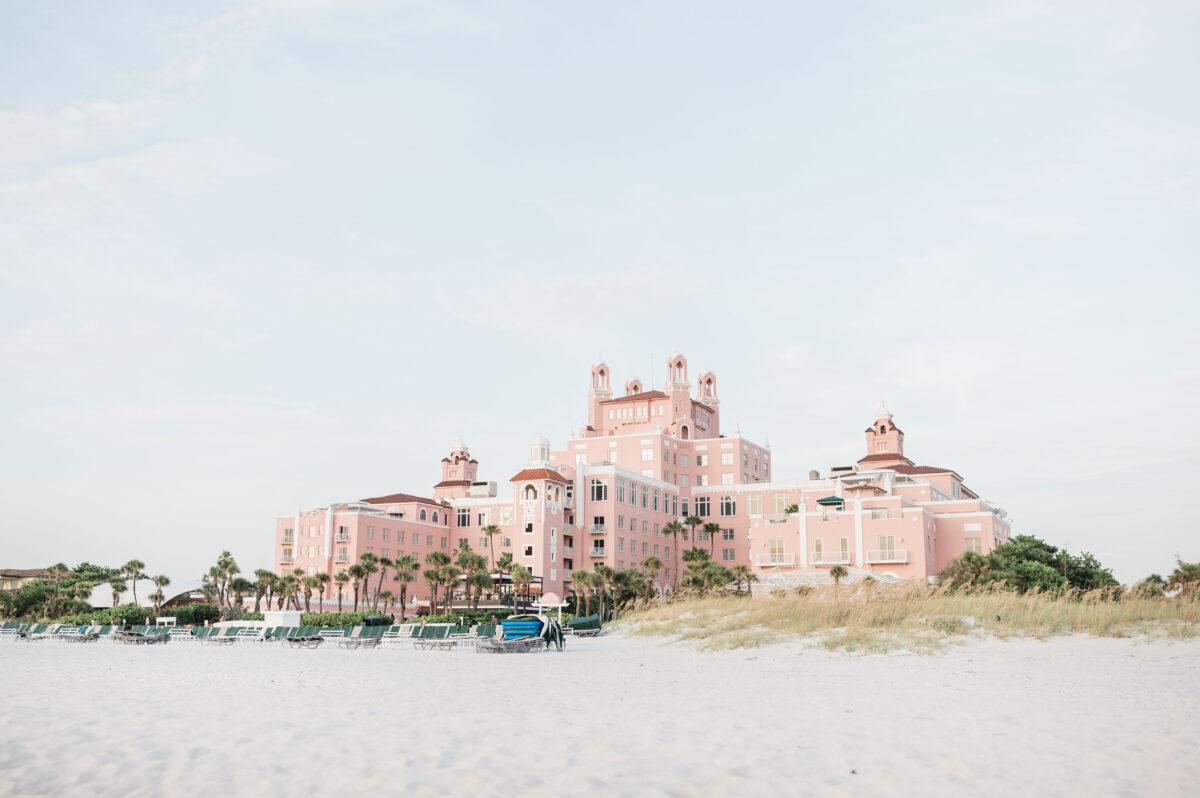 The Don CeSar: Florida's Most Instagrammable Hotel
The Don CeSar, also known as the "Pink Palace," is an iconic luxury hotel located in Saint Pete Beach, Florida. Beyond its rich history and stunning architecture, The Don CeSar is the epitome of an Instagrammable hotel that caters to every traveler's wanderlust and aesthetic desires. Let's explore why The Don CeSar is the most Instagram-worthy spot in the Sunshine State.
Where is The Don CeSar located?
The Don CeSar is located about 30 miles southwest of Tampa on Florida's west coast at 3400 Gulf Blvd, St Pete Beach, FL 33706.
4 Reasons The Don CeSar is an Instagrammable Hotel
Aside from the impeccable service you'll receive at The Don CeSar, like receiving a glass of rosé at check-in, there are plenty of reasons that make the Pink Palace Florida's most Instagrammable hotel, but here are my top 4…
1. The Don CeSar: A Historical Gem
Built in 1928, the stunning architecture of The Don CeSar is a true sight to enjoy. Affectionately known as the Pink Palace, the hotel's iconic pink facade became a symbol of hope and respite during World War II when it served as a military hospital.
After the war, it reclaimed its place as a luxurious resort, drawing in travelers with its elegant architecture and top-notch amenities. Today, the hotel remains a cherished piece of history, seamlessly blending the past with modern-day allure, making it a beloved destination for wanderers seeking a touch of nostalgia and an escape into the grandeur of the past.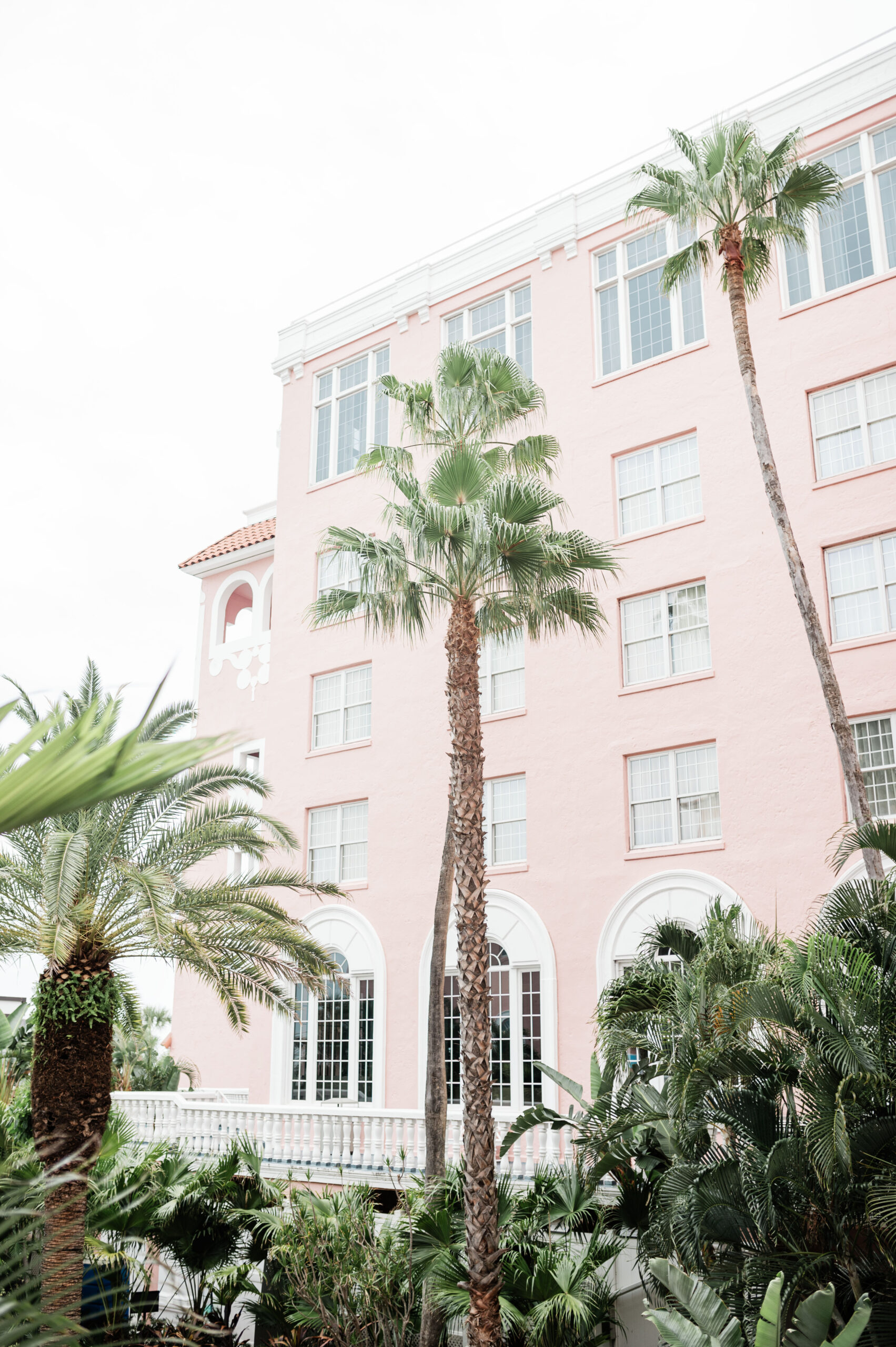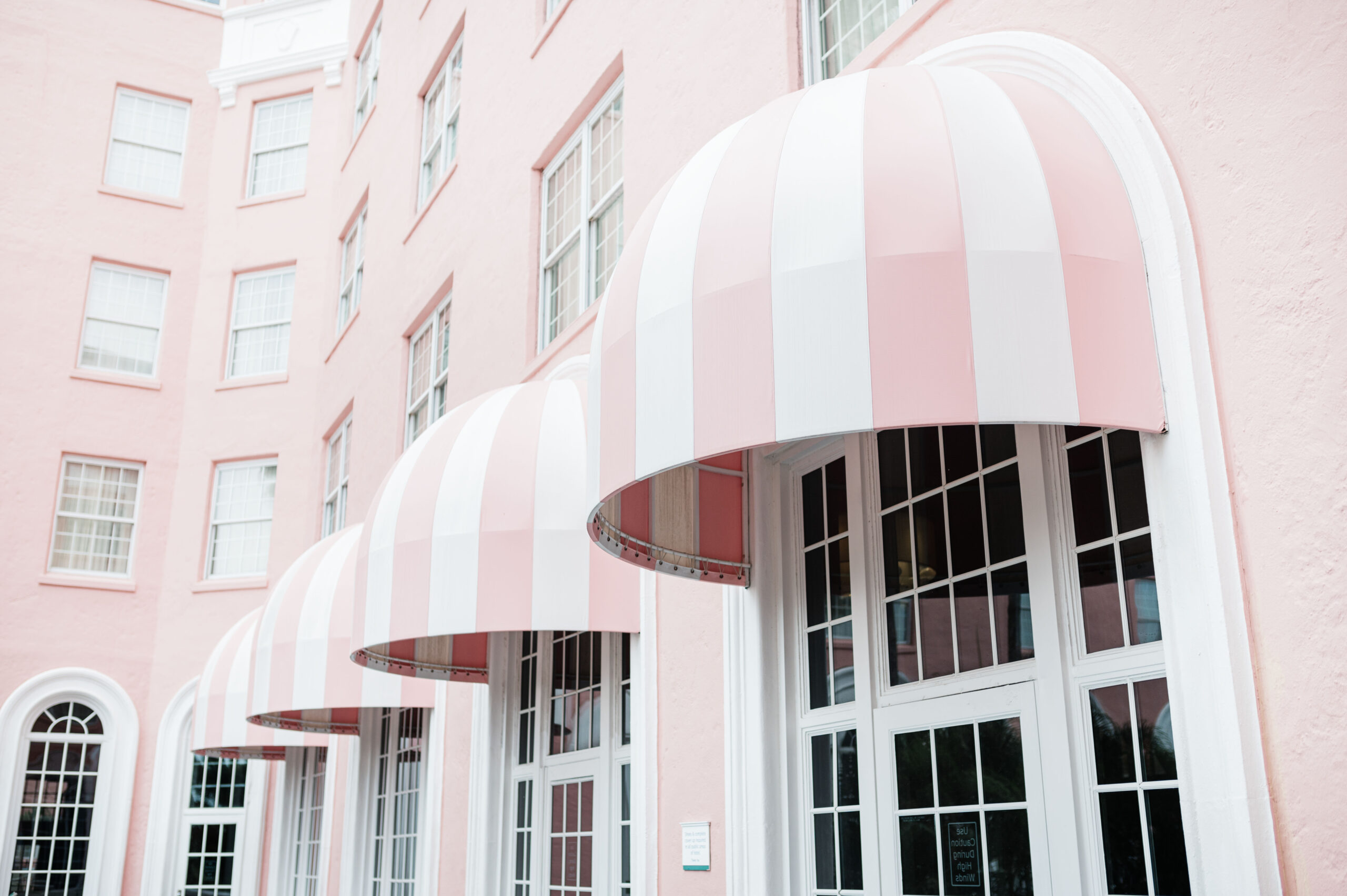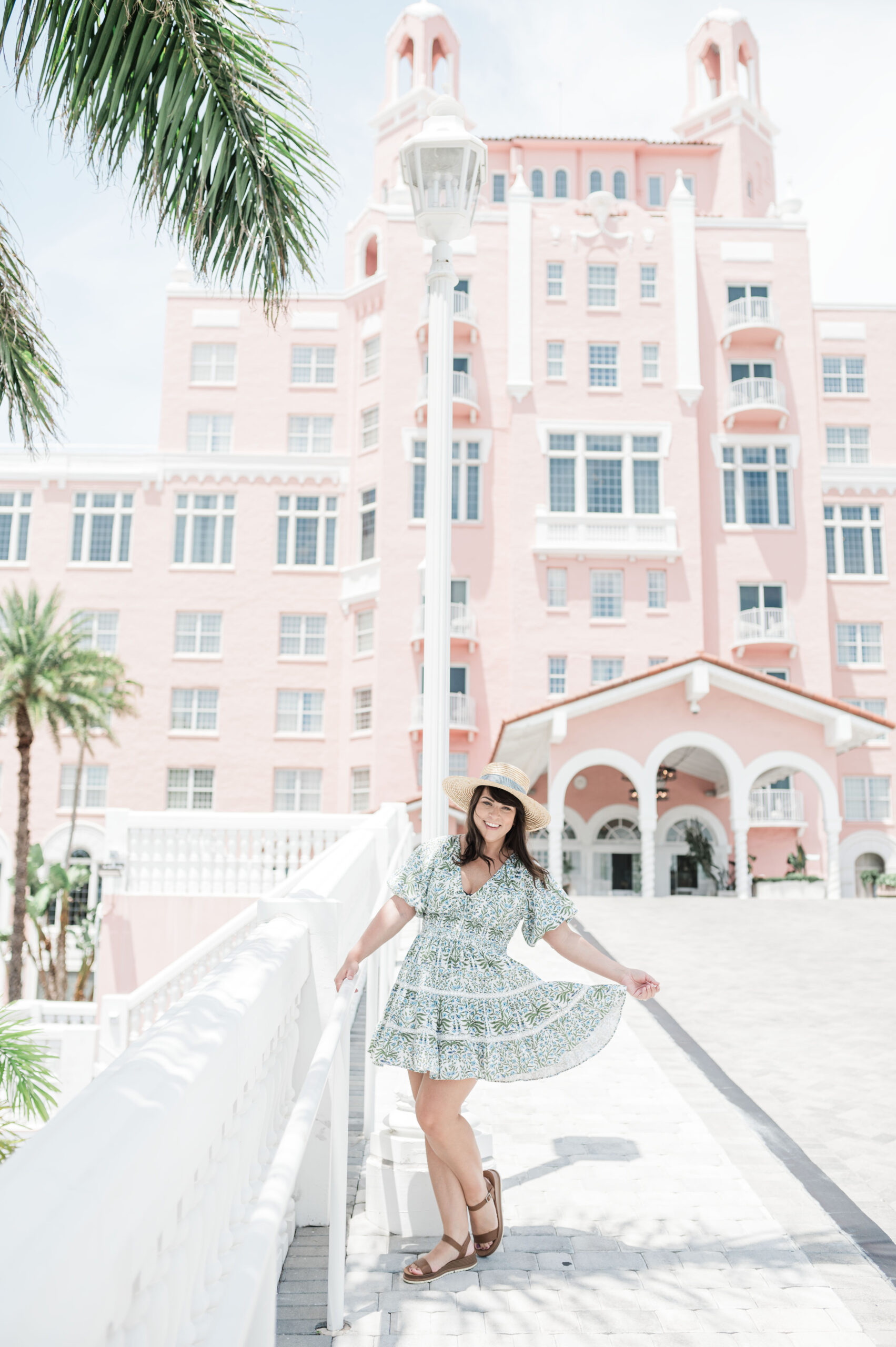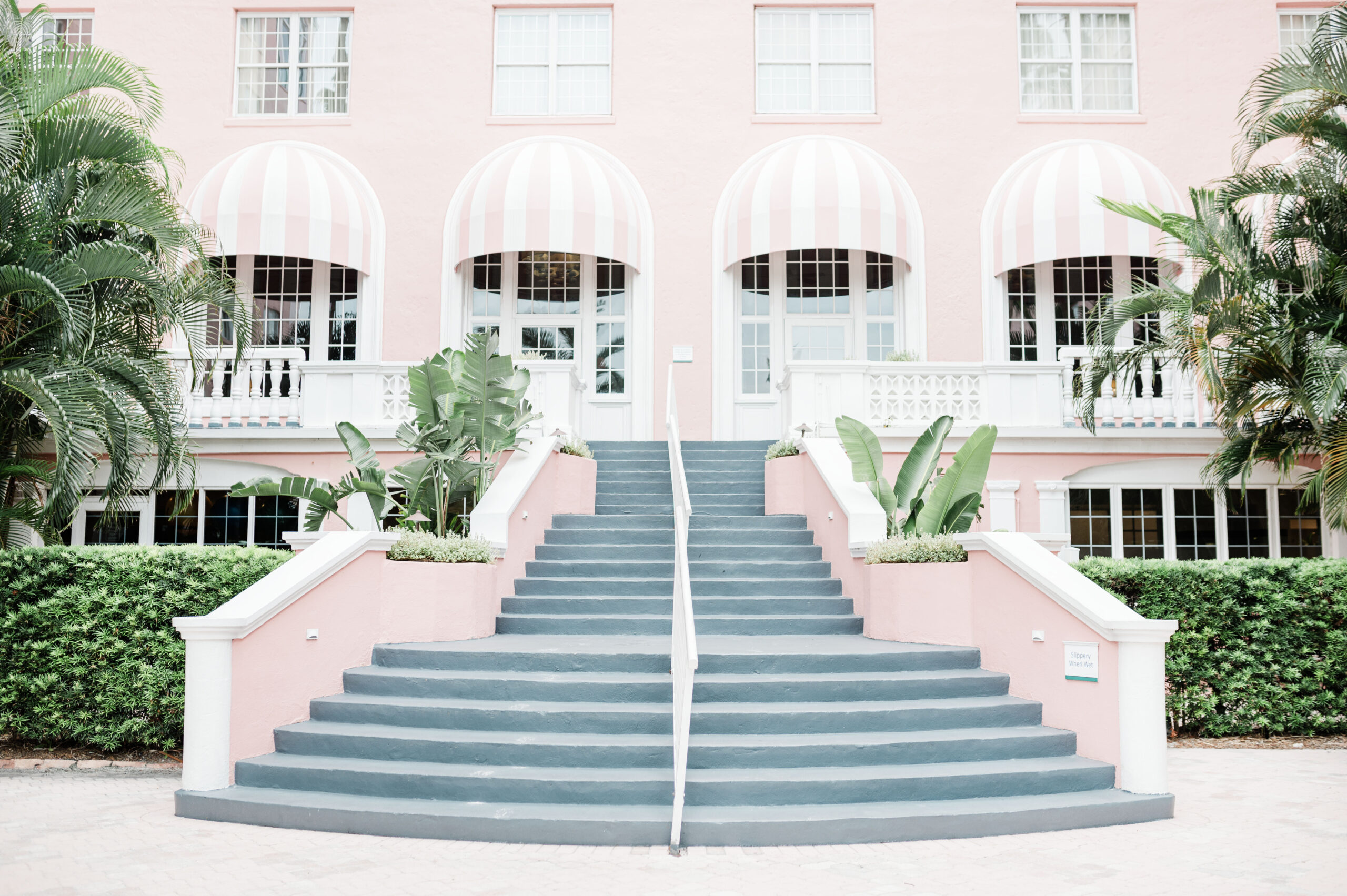 2. The Pink Palace
The rosy hue of The Don CeSar is an Instagrammer's dream come true. This unique color palette serves as a canvas for every visitor's imagination, and it's no wonder that it has become a magnet for Instagrammers seeking that perfect snapshot.
From sunrise to sunset, this rosy backdrop transforms ordinary moments into extraordinary memories, effortlessly making every corner of The Don CeSar a scene worthy of gracing your Instagram feed. Whether it's the grand entrance, the poolside cabanas, or the breathtaking views from the balcony, the Pink Palace's pink color doesn't just catch the eye – it captures the heart and ignites a desire to share its beauty with the world.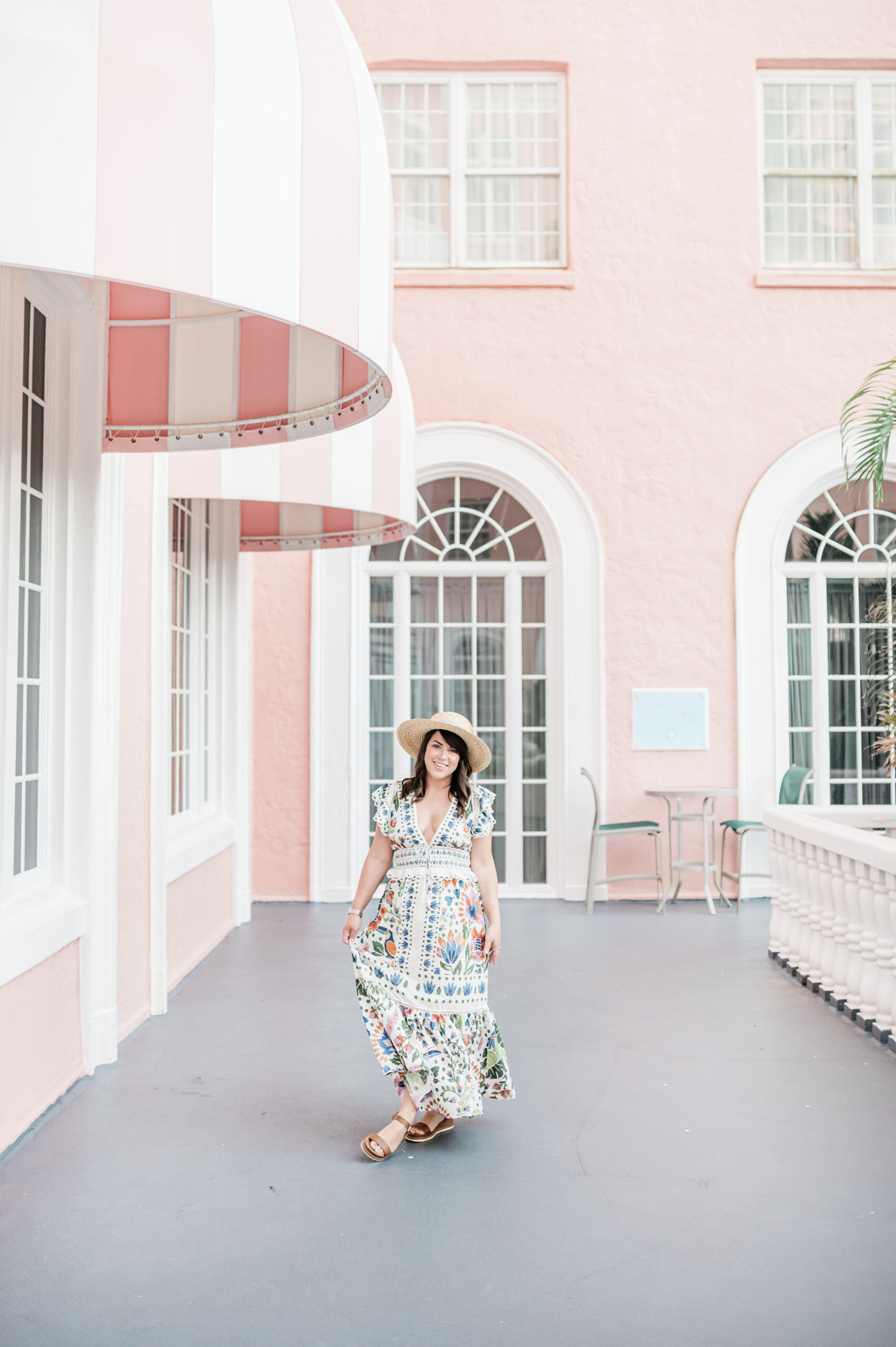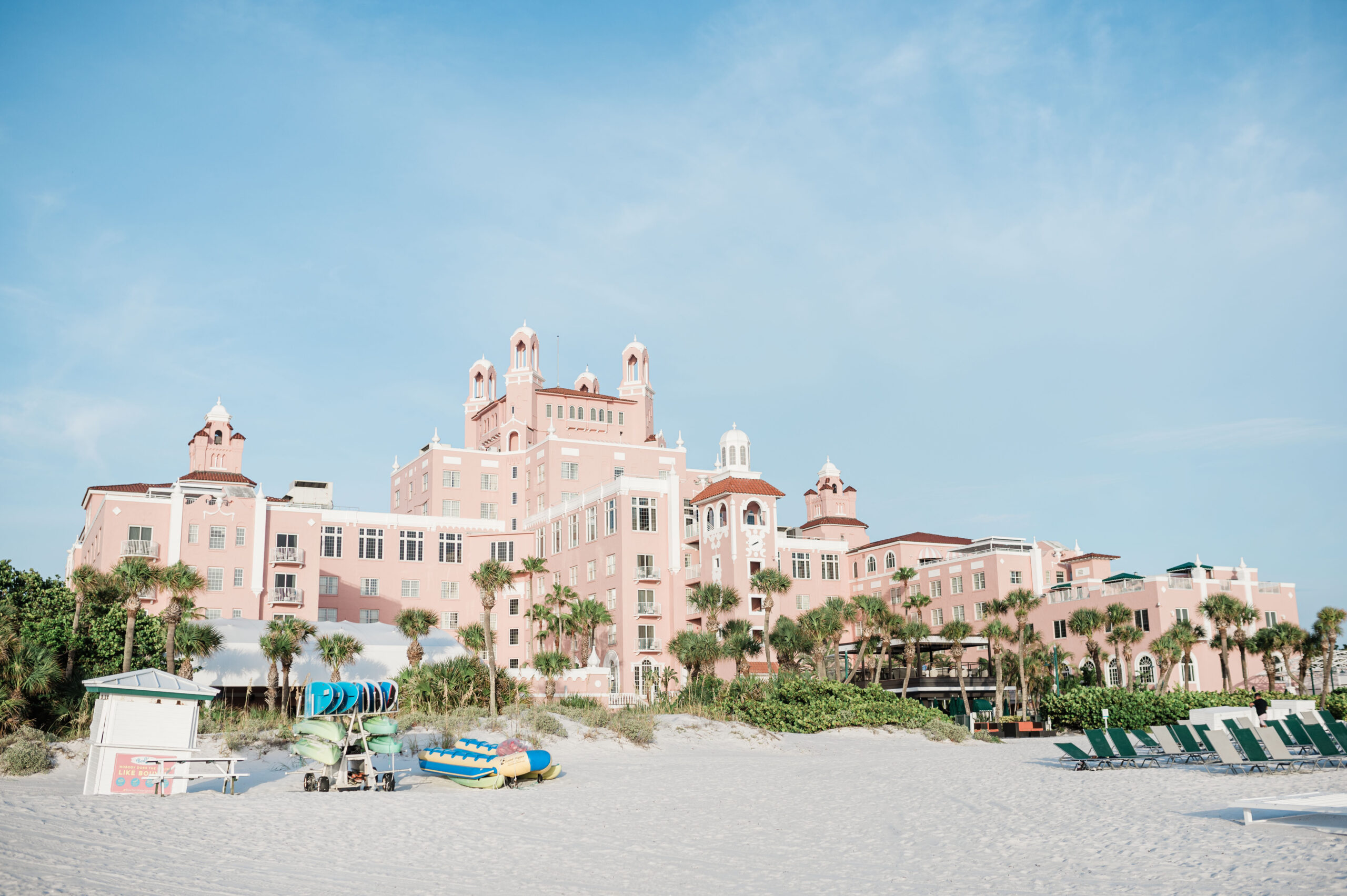 3. Stunning Beachfront Views
The Don CeSar offers stunning beachfront views from nearly every angle, as it sits between the Gulf of Mexico and the Intracoastal Waterway in Saint Pete. Each moment is a picture-perfect postcard that will make your followers envious. Capture the breathtaking sunset over the ocean, relax on the powdery sands, or sip on a refreshing drink by the pool.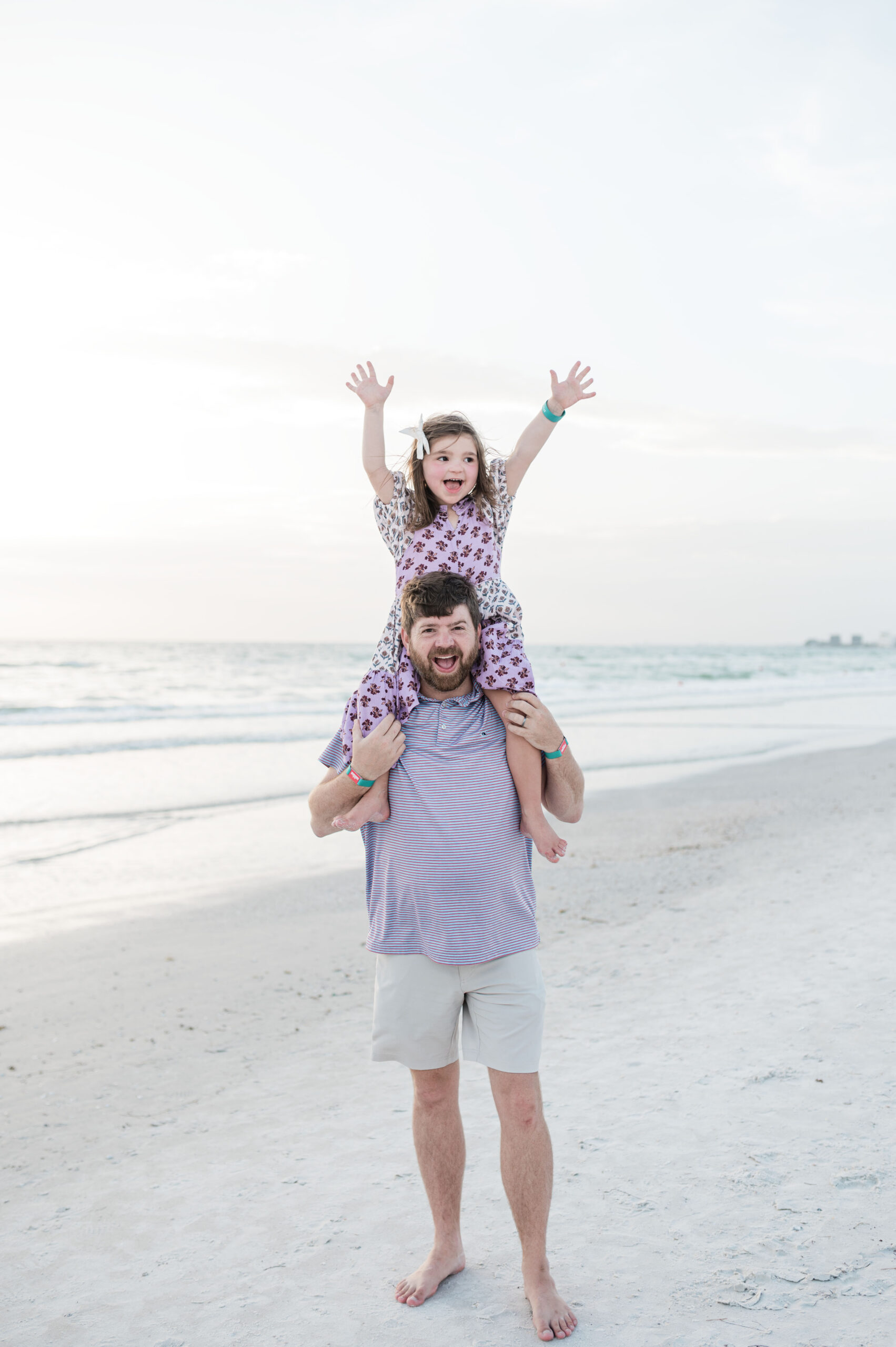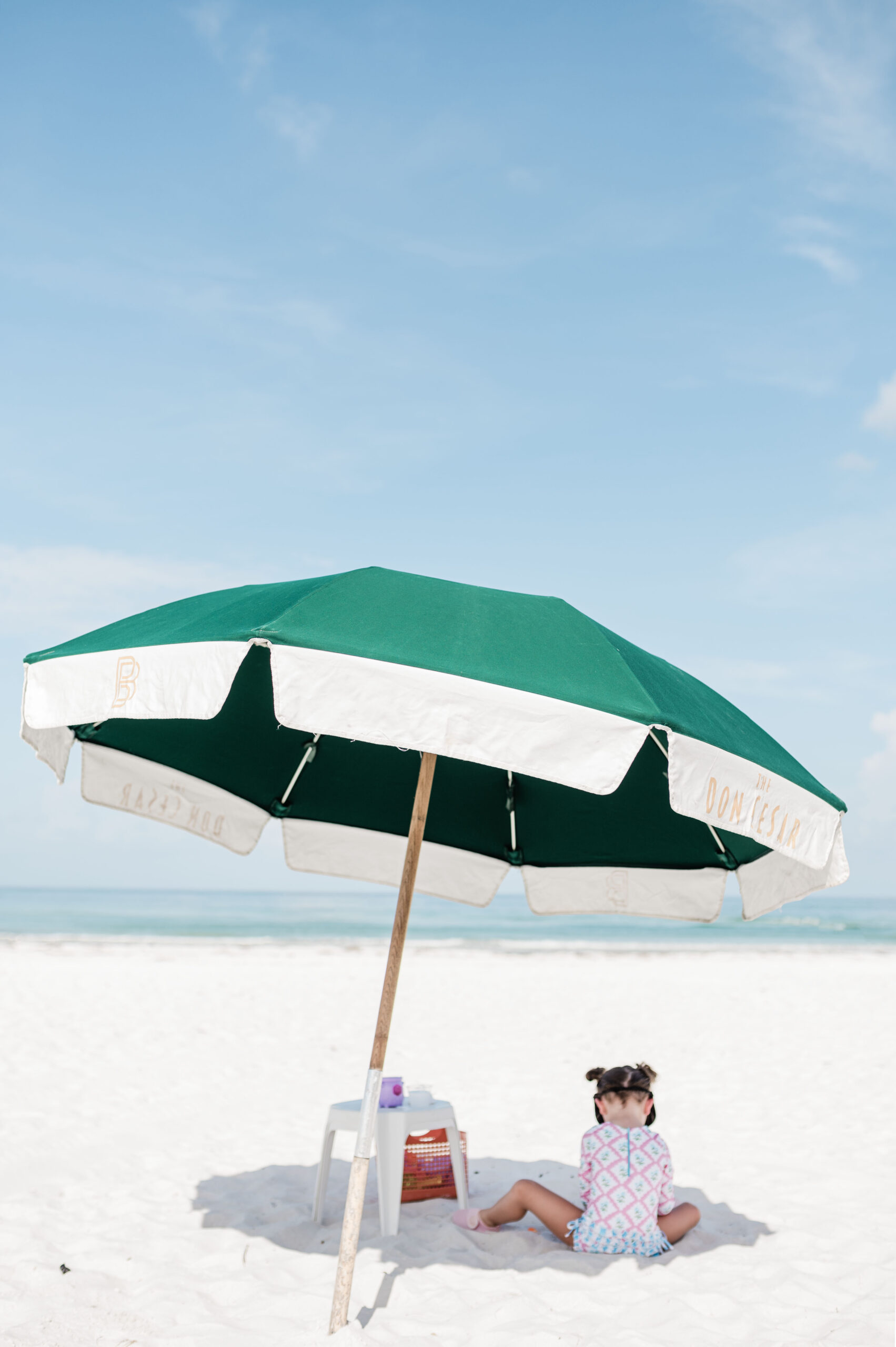 4. Endless Photo Ops
While the Pink Palace is a beauty in itself, you can find plenty of photo ops around every corner. One of my favorite Instagram worthy spots is the swing, located just as you enter the beach. It's the perfect place to capture a photo alone or with friends, as the name of the hotel, The Don CeSar, sits on top and even a glimpse of the Pink Palace.
Near the pool, you can find a wall that says, "I love this moment." It's another great spot to strike a pose with friends and family.
Of course, the contrast of the beach cabanas and umbrellas, with their green and white stripes, make them a great photo op too!
No matter where you turn, though, it's sure to be the picture perfect spot at this Instagrammable hotel in Saint Pete.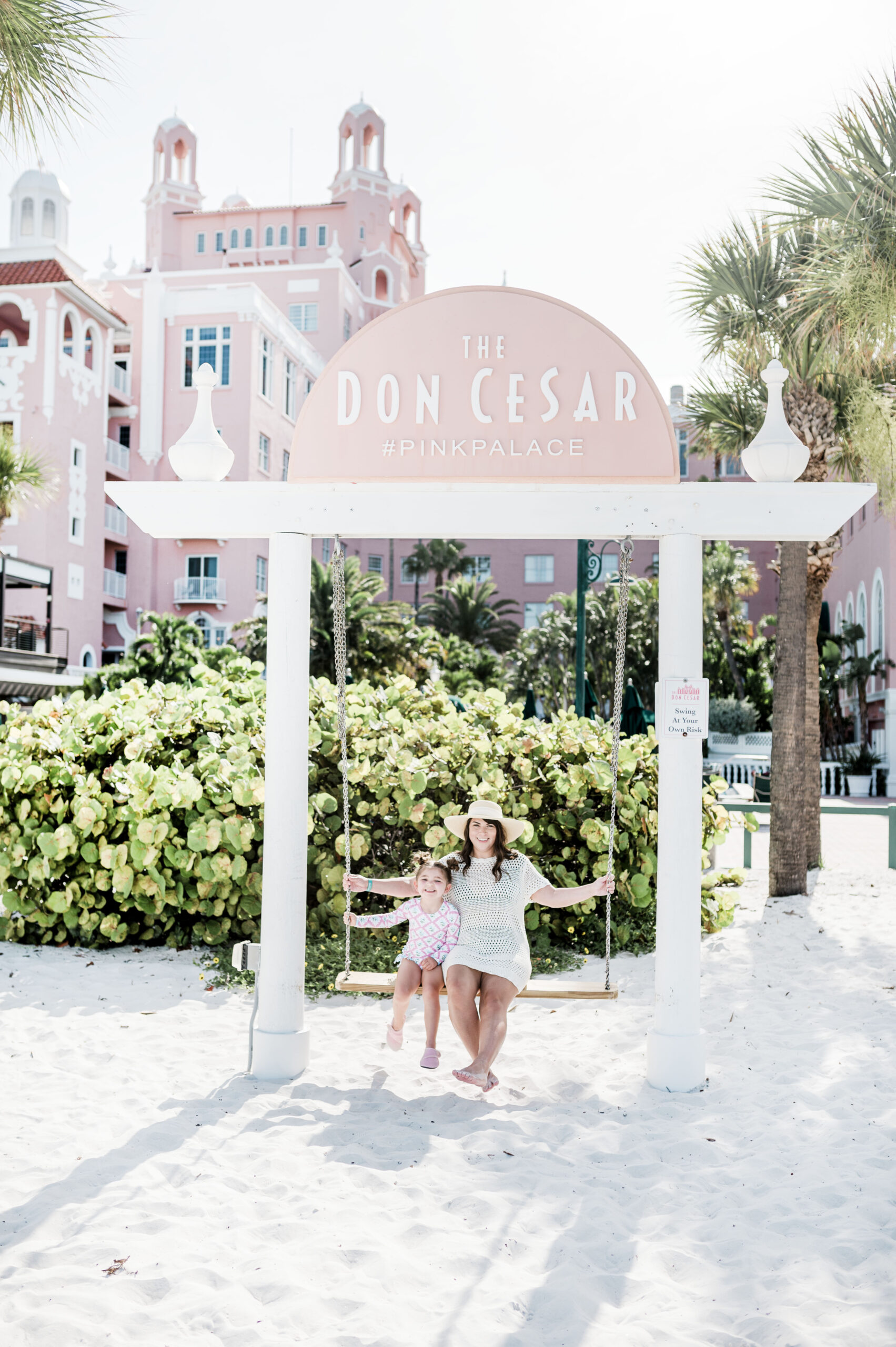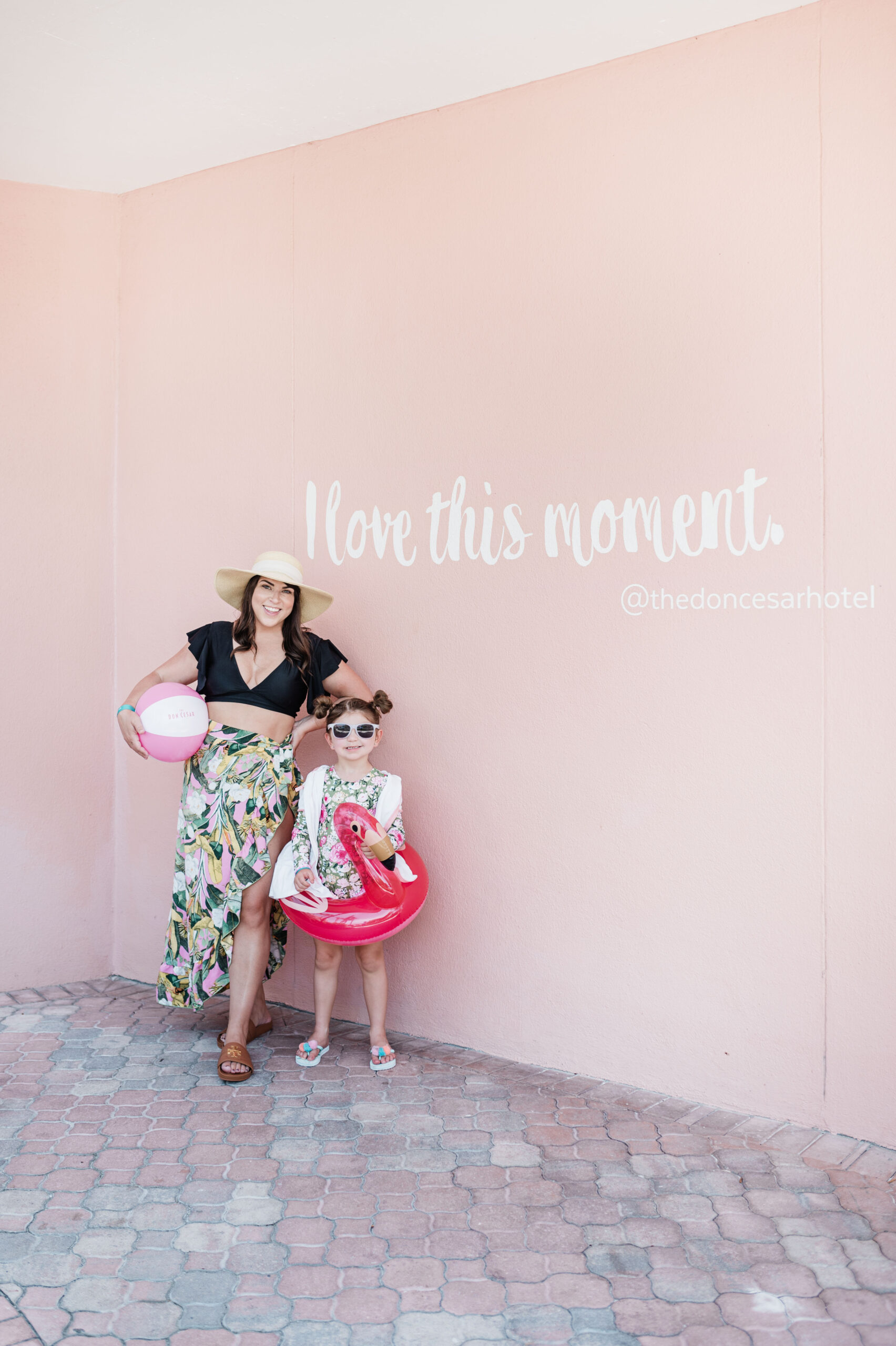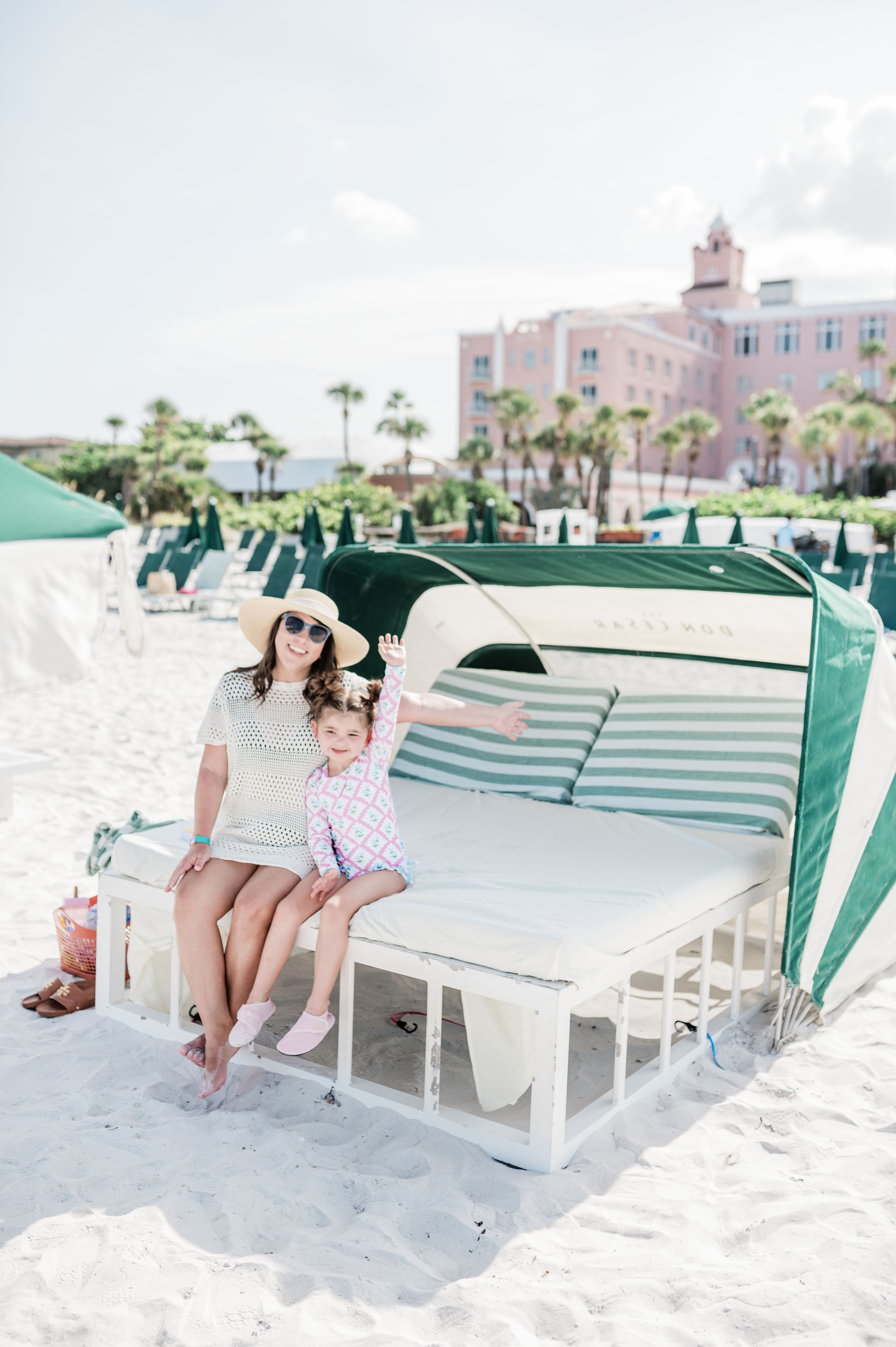 Conclusion
In a world where capturing the perfect shot for Instagram has become an art form, The Don CeSar, aka the Pink Palace, stands as a true masterpiece. With its hidden gem status and awe-inspiring beauty, this Saint Pete hotel is a paradise waiting to be explored.
From its picture-perfect views to its captivating architecture and luxurious amenities, it offers an experience that will make your followers green with envy. But it's more than just an Instagrammable hotel—it's a place where dreams come to life.
So, unleash your inner photographer and book your stay at The Don CeSar in Saint Pete Beach today! Prepare to be mesmerized, to capture the perfect shot, and to leave with memories that will last a lifetime. Let The Don CeSar be the place where you fall in love with the art of photography and create moments worth sharing.
The Don CeSar FAQ
Are there resort fees at The Don CeSar?
Yes. There is a $38 +tax resort fee per night. The resort fee includes:
Premium Plus WiFi Plan
Complimentary bicycle rental
Daily rental of up to 3 beach loungers and an umbrella per day
Fitness Center access
Yoga and aerobic classes daily
Non-motorized watersport rentals (between 9:00 AM – 12:00 PM)
Two bottled waters daily
In-room coffee
Pool & beach games
Free local calls and domestic LD
Airline boarding pass printing
Are there parking fees?
Yes. The Don CeSar offers self-parking, visitor, and valet parking. Self-parking is $24 +tax per day for hotel guests, while visitors may pay $27 +tax per exit. Valet is available for $31 +tax per day for hotel guests.
Are day passes available to visit The Don CeSar?
Resort day passes are available, but are subject to daily hotel occupancy and availability. Please contact the Don Club at 727-360-1883 to check availability and to purchase directly.
Have other questions? Ask them down below!
If you plan to travel a little north of Saint Pete, be sure to visit the JW Marriott Clearwater Beach Resort and Spa for an unforgettable family getaway.
Save The Don CeSar: Florida's Most Instagrammable Hotel on Pinterest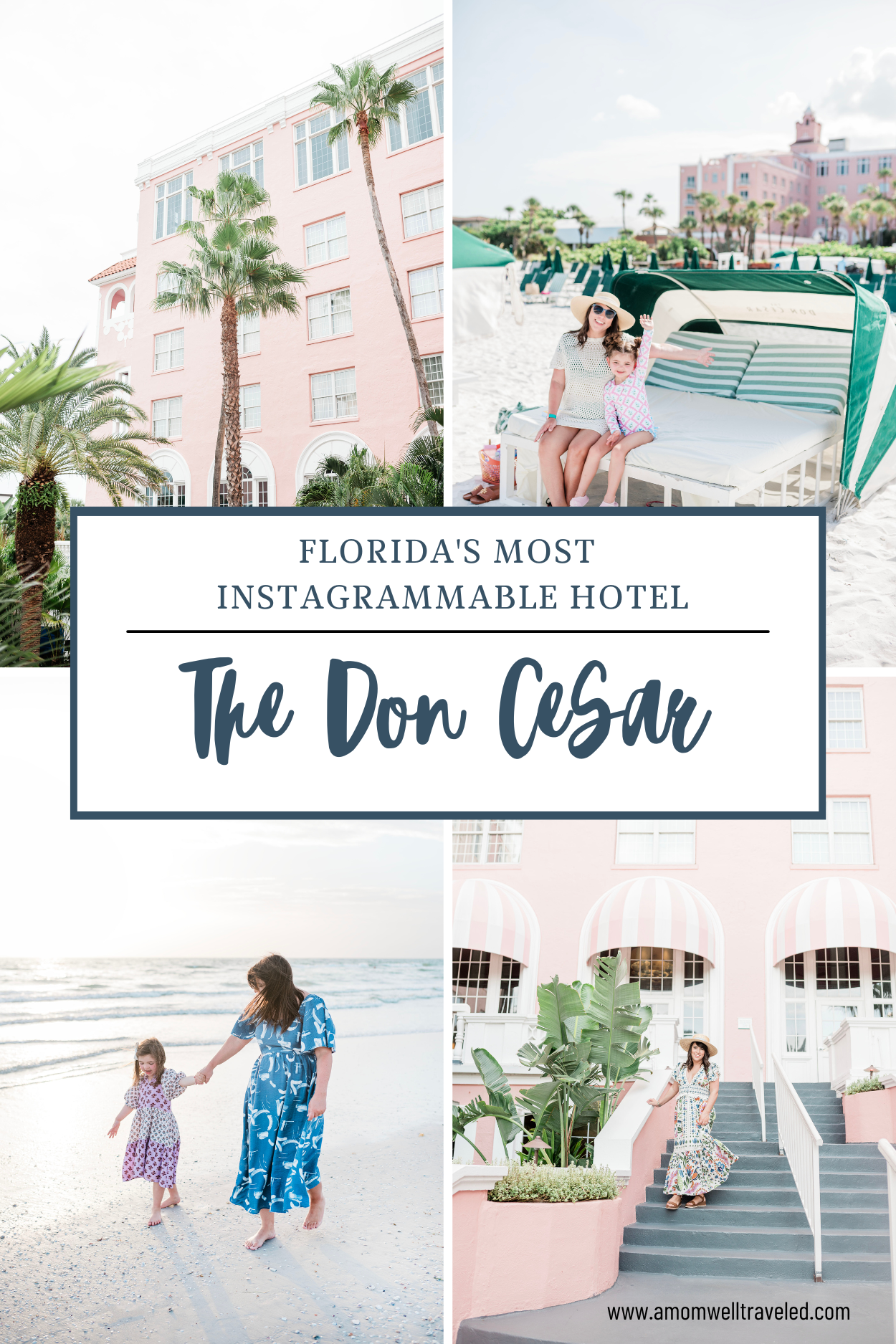 *This post contains affiliate links meaning at no additional cost to you, I earn a commission if you click through and make a purchase.*