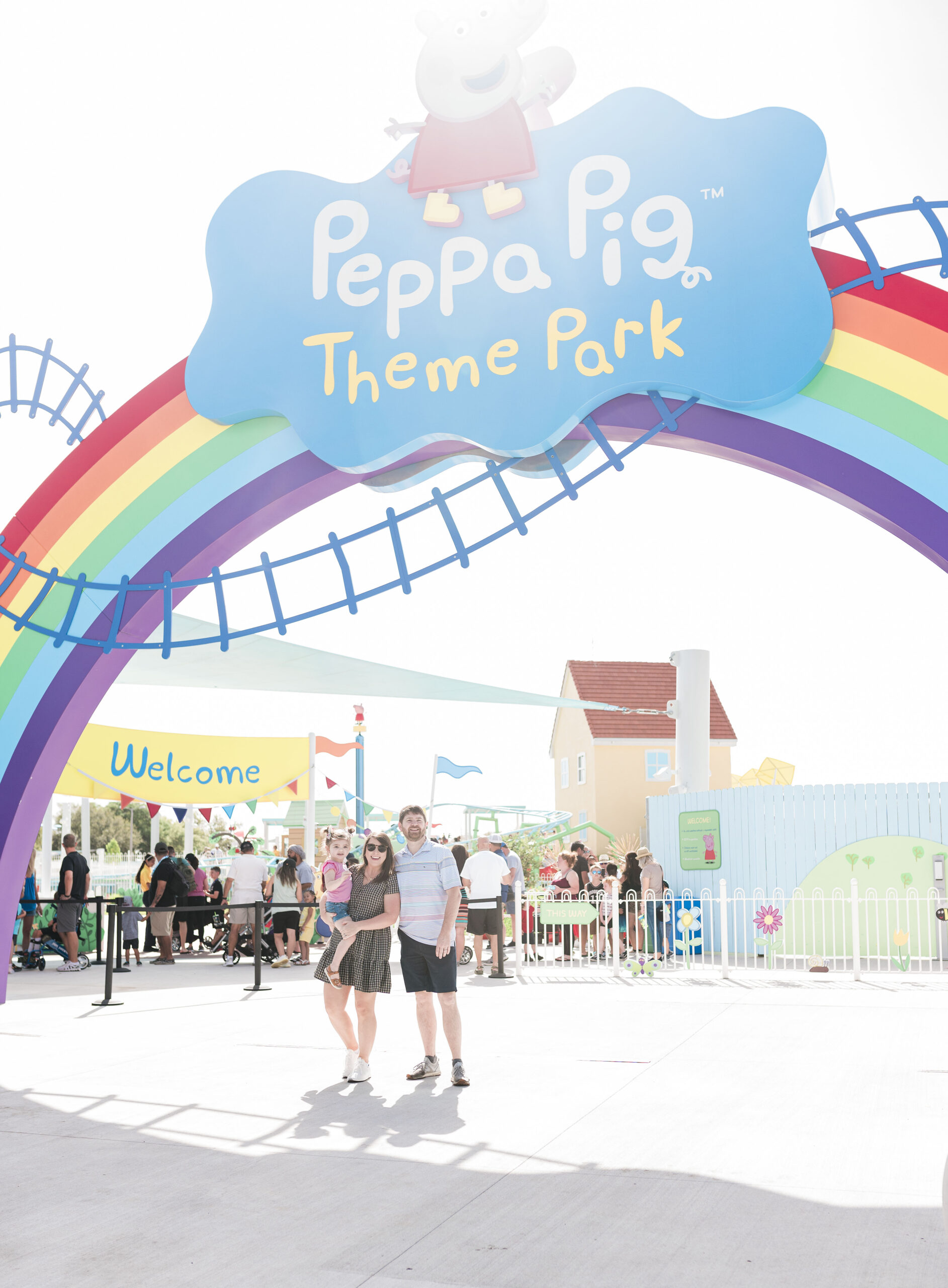 Discover the First Peppa Pig Theme Park in Orlando
There's a new park in town and it's the world's first Peppa Pig Theme Park! Located adjacent to LEGOLAND Florida, you'll find them in Winter Haven–roughly 45 minutes from the Disney area. Step into the playful World of Peppa Pig for the ultimate day of adventure! Designed with "little piggies" in mind, the park features multiple rides and attractions, themed play areas, and live shows! One of my favorite things about the new Peppa Pig Theme Park is that it is a Certified Autism Center. Each ride and area is complete with a sensory guide. You can view and download a full sensory guide online prior to your trip. They're also accessible friendly and you can find an accessibility guide here.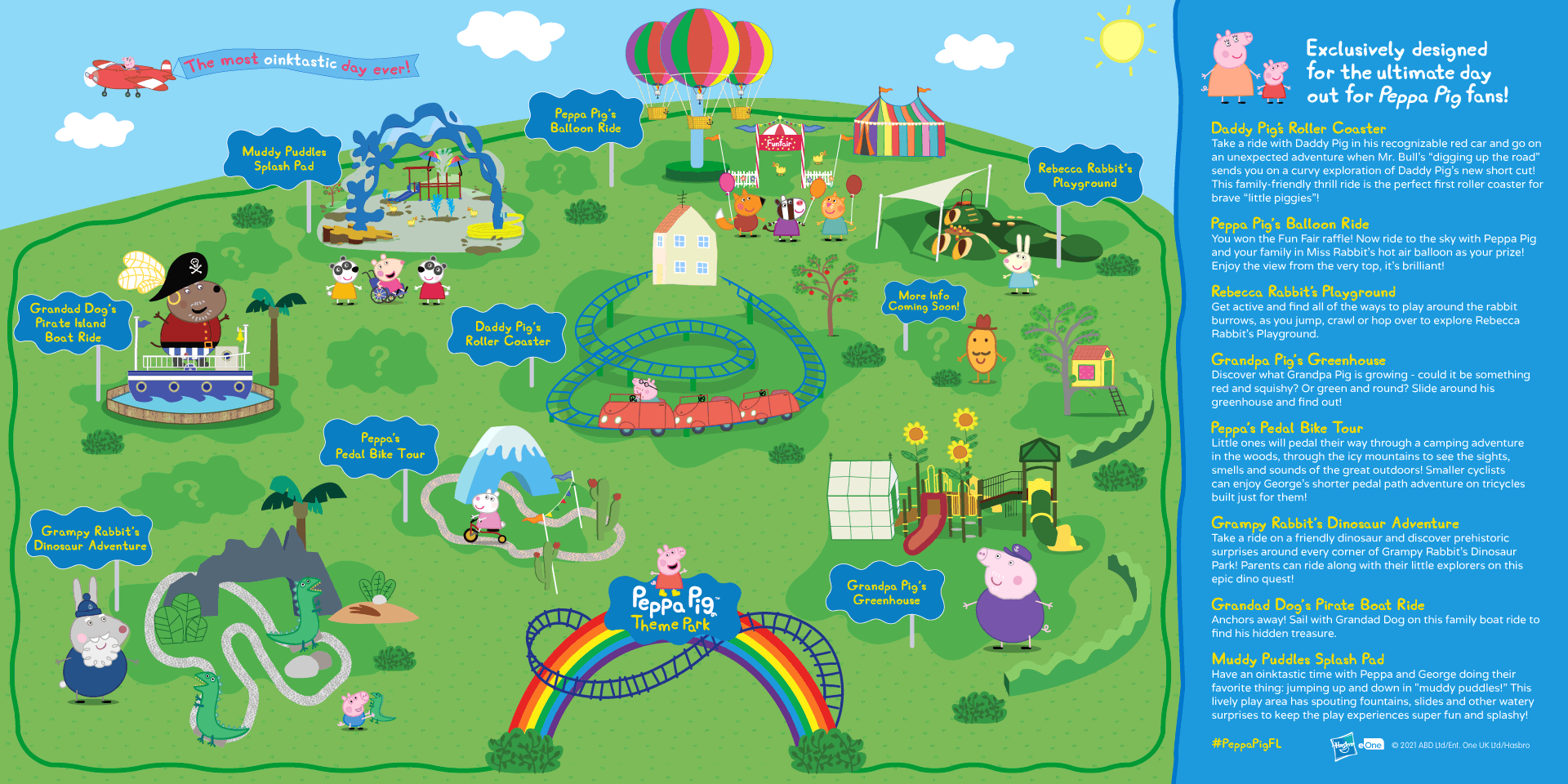 Want to know a funny story? Years before we had Eleanor, I always said, "my kid will never watch Peppa Pig." I honestly had no genuine reason as to why, but I really tried to avoid Peppa Pig at all costs. Fast forward to 2021, we're playing a show on YouTube (maybe Blippi), when the show ended Peppa Pig automatically started playing. Since I was getting ready in the bathroom, I didn't catch it until mid-episode. I quickly realized Eleanor really enjoyed Peppa Pig and honestly, I didn't find the show half bad either. My boycott of Peppa Pig had finally ended and then I think we purchased every Peppa Pig toy on the shelf. So, when I heard about the Peppa Pig Theme Park I was so excited, especially since Eleanor would be a little older/taller. Luckily she still enjoys Peppa Pig, so that made for the perfect "oinktastic" day!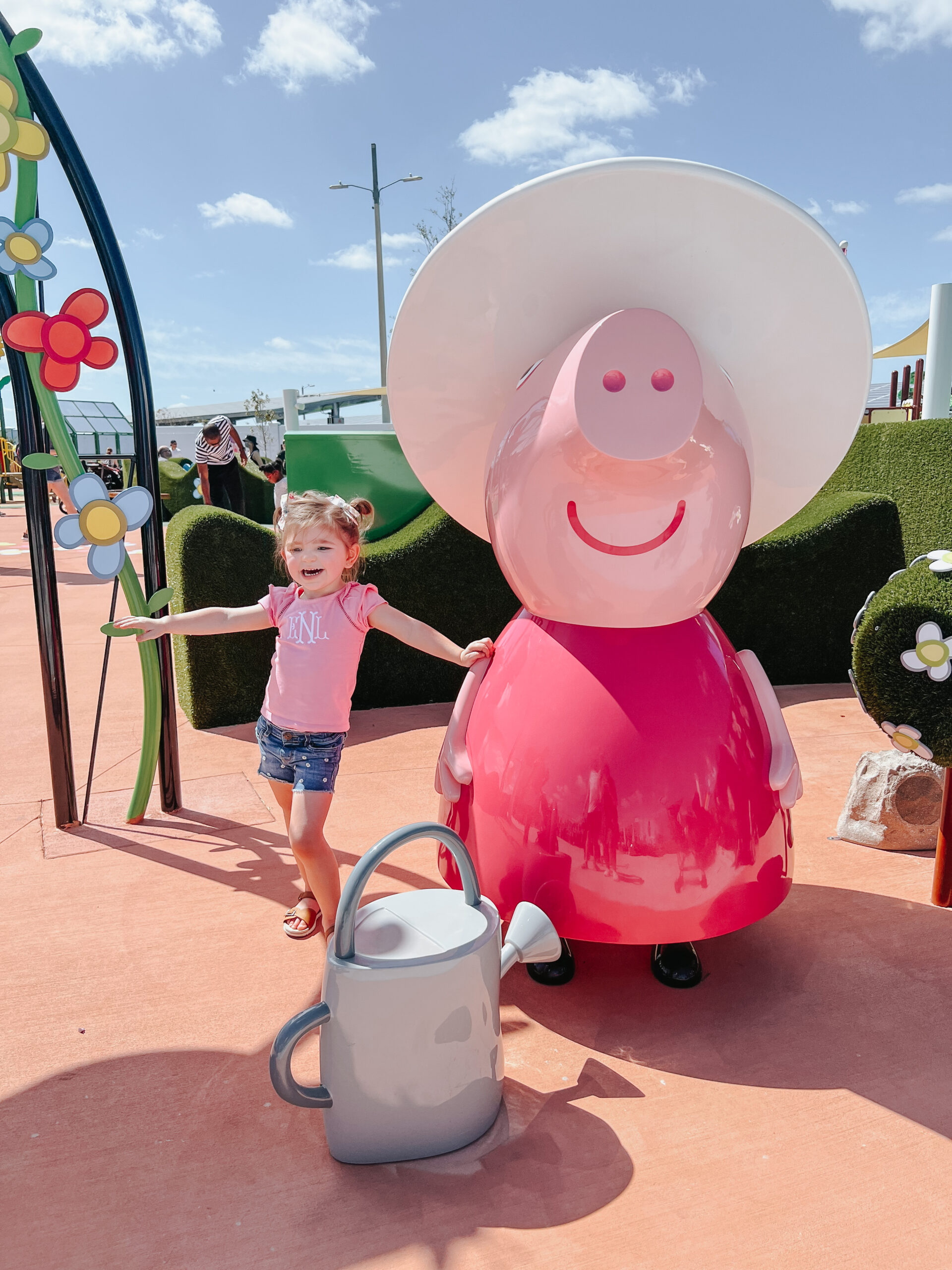 If your little one isn't tall enough for the rides or prefers not to ride, don't worry, there's still PLENTY of things for them to enjoy! My daughter would be content only playing on the playground, sand pit, and splash pad. I think those three things alone are her love language. There are also some fun carnival games, that require no additional cost, like a bean bag toss and hook-a-duck. You can also find an indoor cinema where you can watch episodes of Peppa Pig, cool off from the Florida heat, and enjoy some quiet time. Don't forget, there's also a live show featuring George and Peppa Pig. There's truly a little bit of everything and something for everyone at Peppa Pig Theme Park.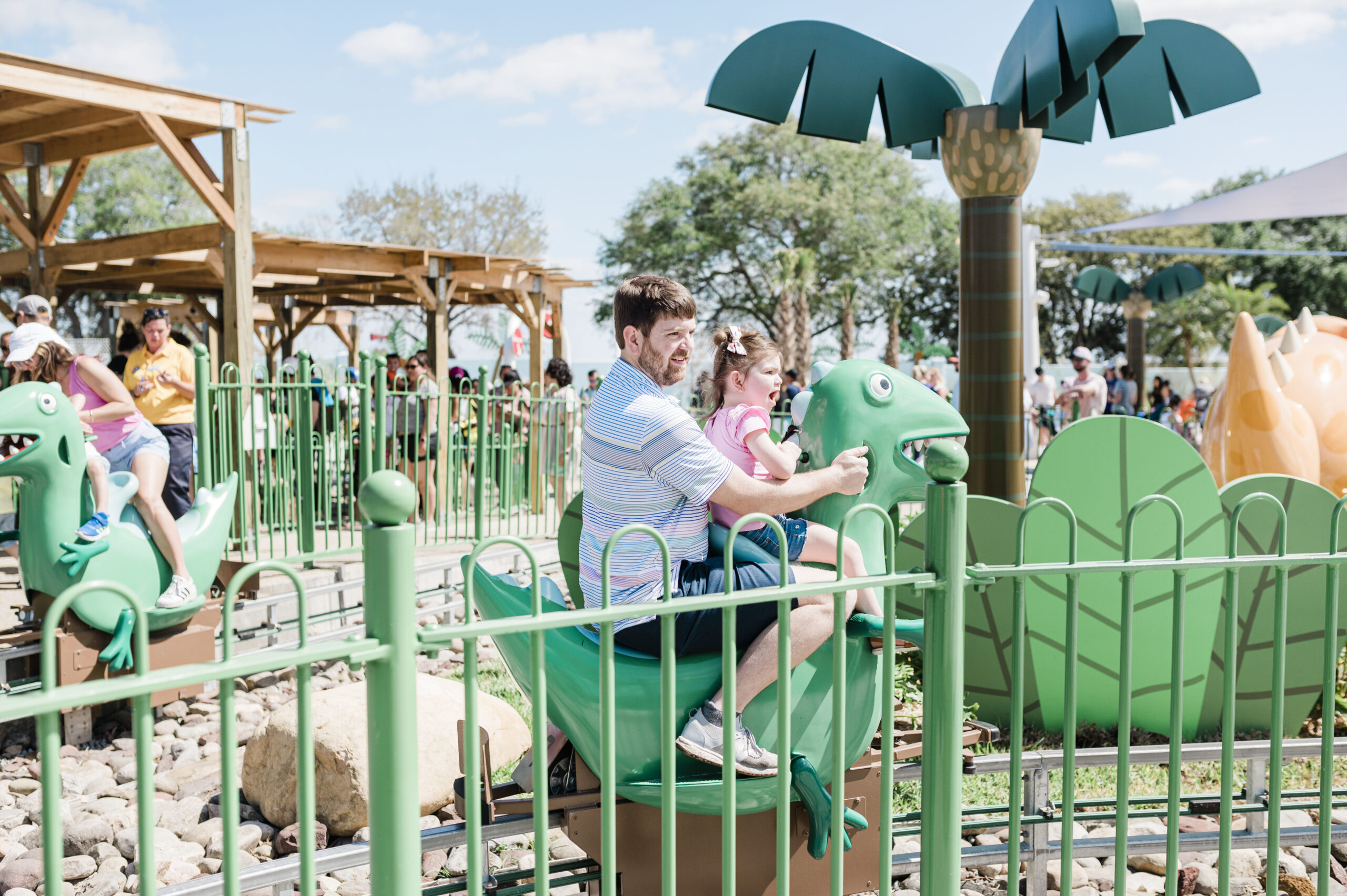 We did manage to get Eleanor to ride two rides. Since we went on a Sunday, the park was pretty full. We rode Daddy Pig's Roller Coaster first and waited maybe 20 minutes. Grampy Rabbit's Dinosaur Adventure, which is a slower paced ride, they waited 30-45 minutes. Generally, most waits were probably around 20 minutes based on the line lengths I saw. We spent about 3 hours in the park, but you could easily spend 4-5 hours if you were to enjoy all the rides and attractions. About half the rides require a height of at least 34 inches to ride with an adult or responsible ride 14 and older. Rides that have no minimum height requirement include the Grandad Dog's Pirate Boat and Peppa Pig's Balloon ride.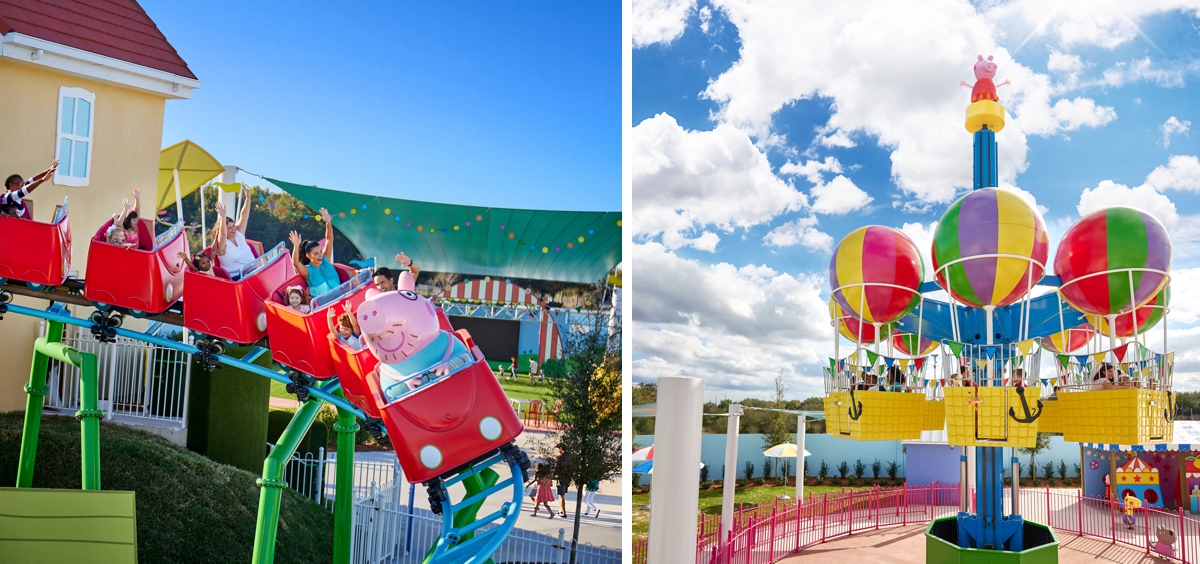 Of course, the best way to cool off from the Florida heat is to enjoy the Muddy Puddles Splash Pad! This was the last attraction we enjoyed for the day. The splash pad features 3 slides and numerous water splash areas. There are also a few life guards on duty. The splash pad can get a little crowded, especially for the lines for the slides. You can also find changing stalls for when it's time to dry off.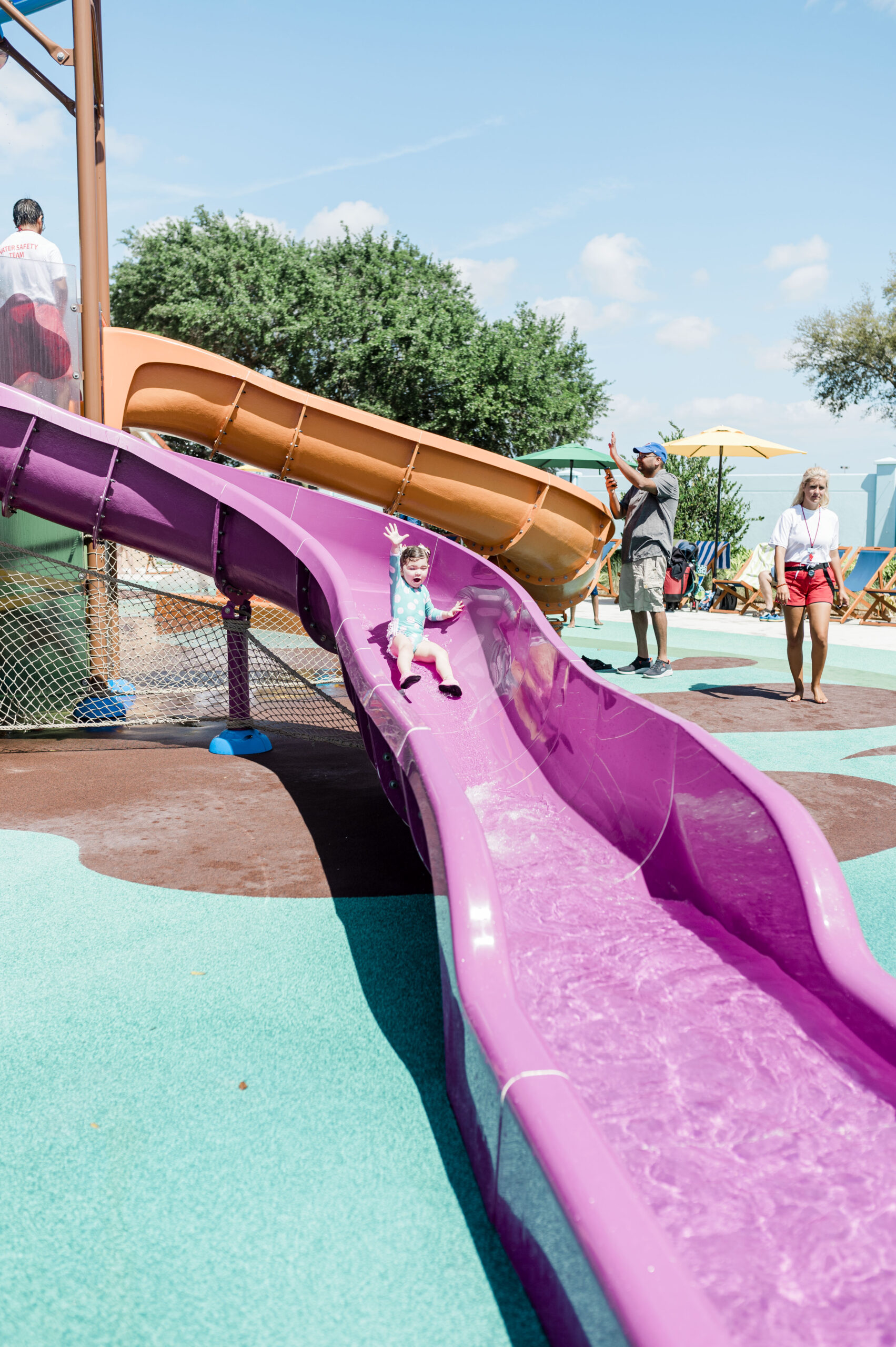 Peppa Pig Theme Park is only $34.99 for a single day ticket and the park is open daily from 10:00 am to 5:00 pm. You can also choose to add LEGOLAND and enjoy both parks! Annual passes can be purchased, however single park annual passes are currently sold out. Want to learn more about LEGOLAND Florida?
Overall, we had an amazing experience at Peppa Pig Theme Park Florida. It's the perfect theme park for little ones and definitely not as overwhelming as the Disney parks. Check out this reel on Instagram for more behind the scenes from our day. Be sure to check it out if you're visiting Central Florida or you're local to the area. Have questions? Ask me down below.

*Thank you for hosting us Peppa Pig Theme Park*
Save Peppa Pig Theme Park Florida to Pinterest!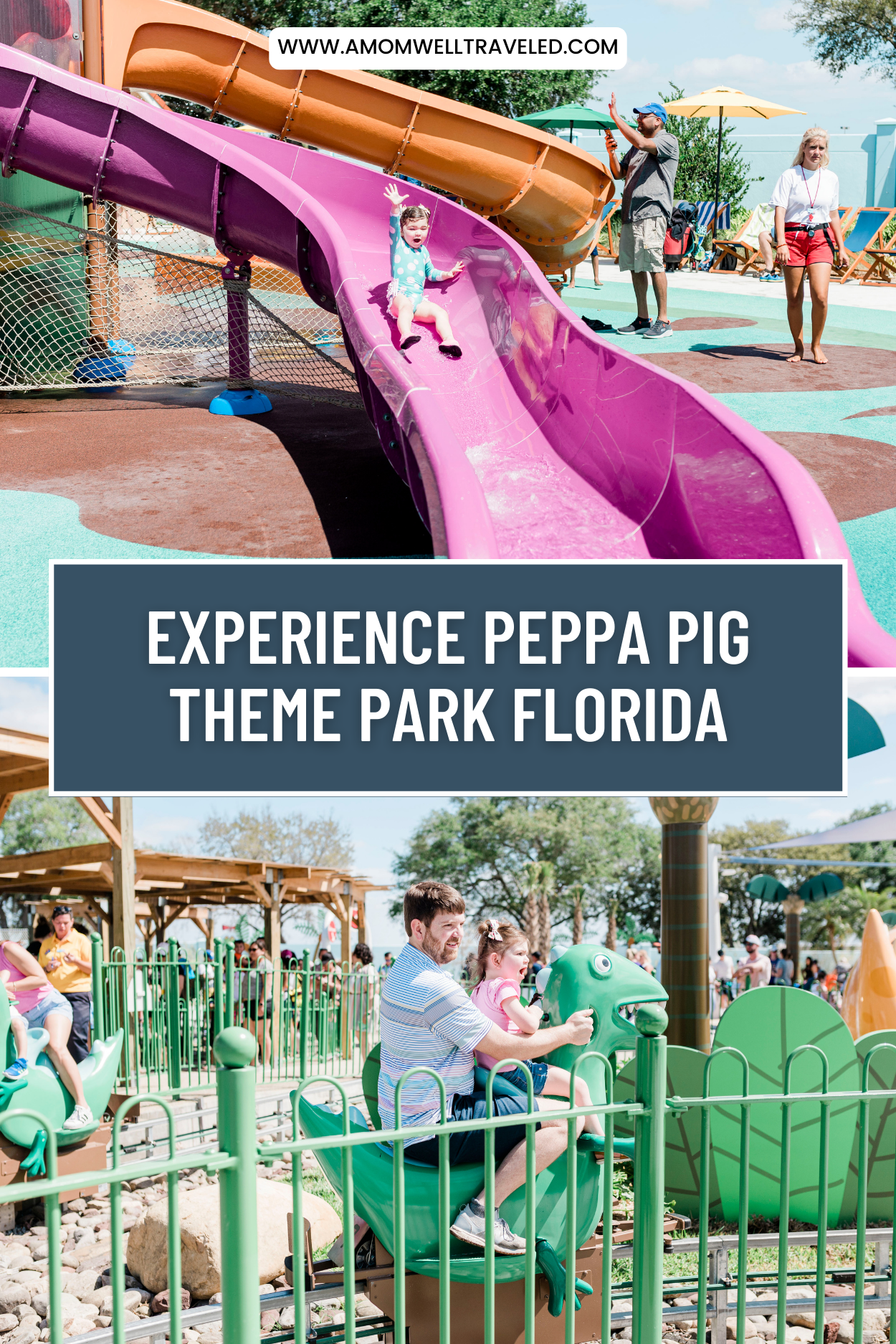 *This post contains affiliate links meaning at no additional cost to you, I earn a commission if you click through and make a purchase.*