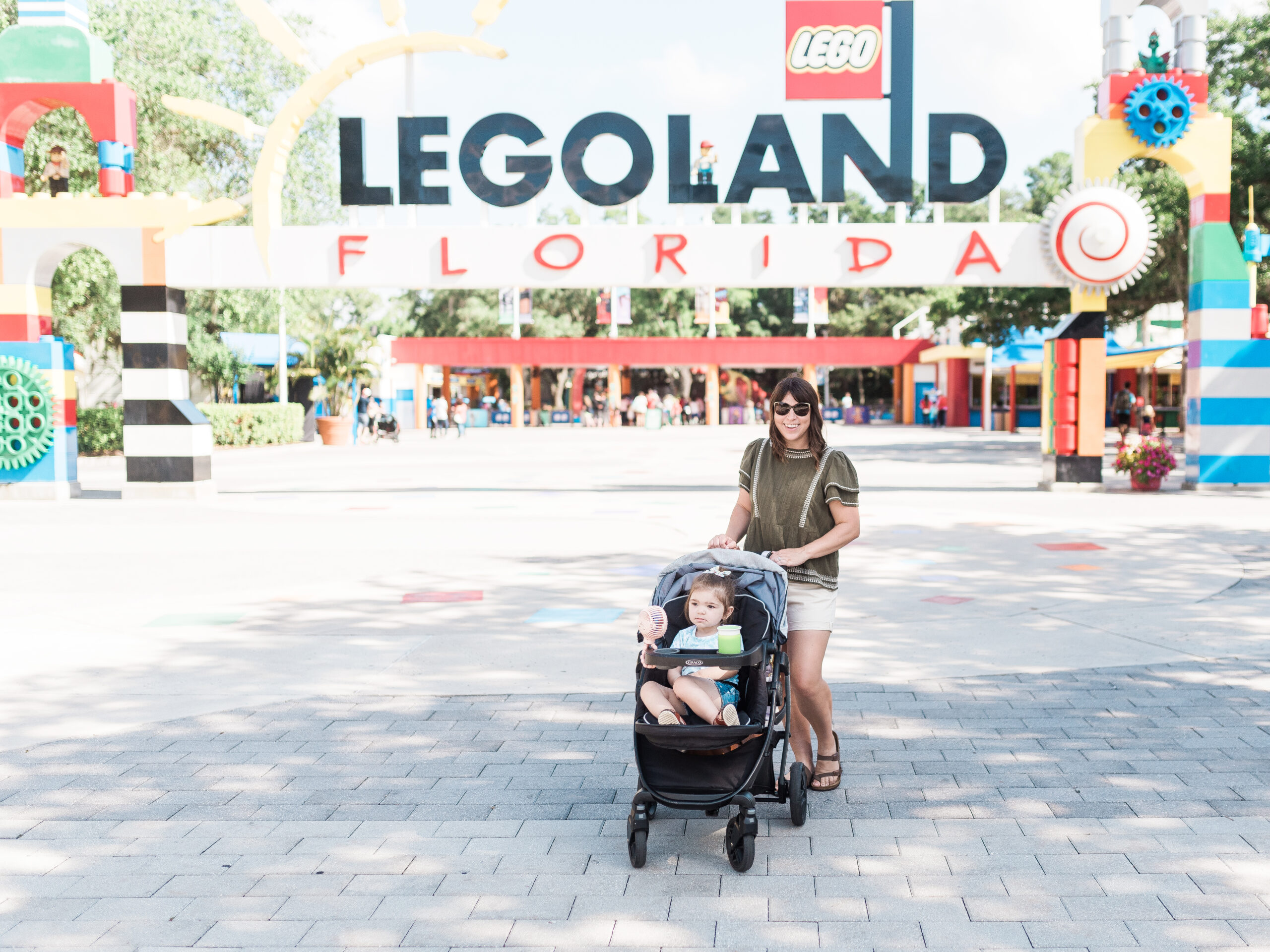 LEGOLAND Florida: An Unforgettable Day for the Family
"Everything is awesome!" Yesterday we had the opportunity to visit LEGOLAND Florida and we had a blast! If you are planning to visit Central Florida, you can find LEGOLAND approx. 45 minutes outside of Orlando.
Related Posts:
Peppa Pig Theme Park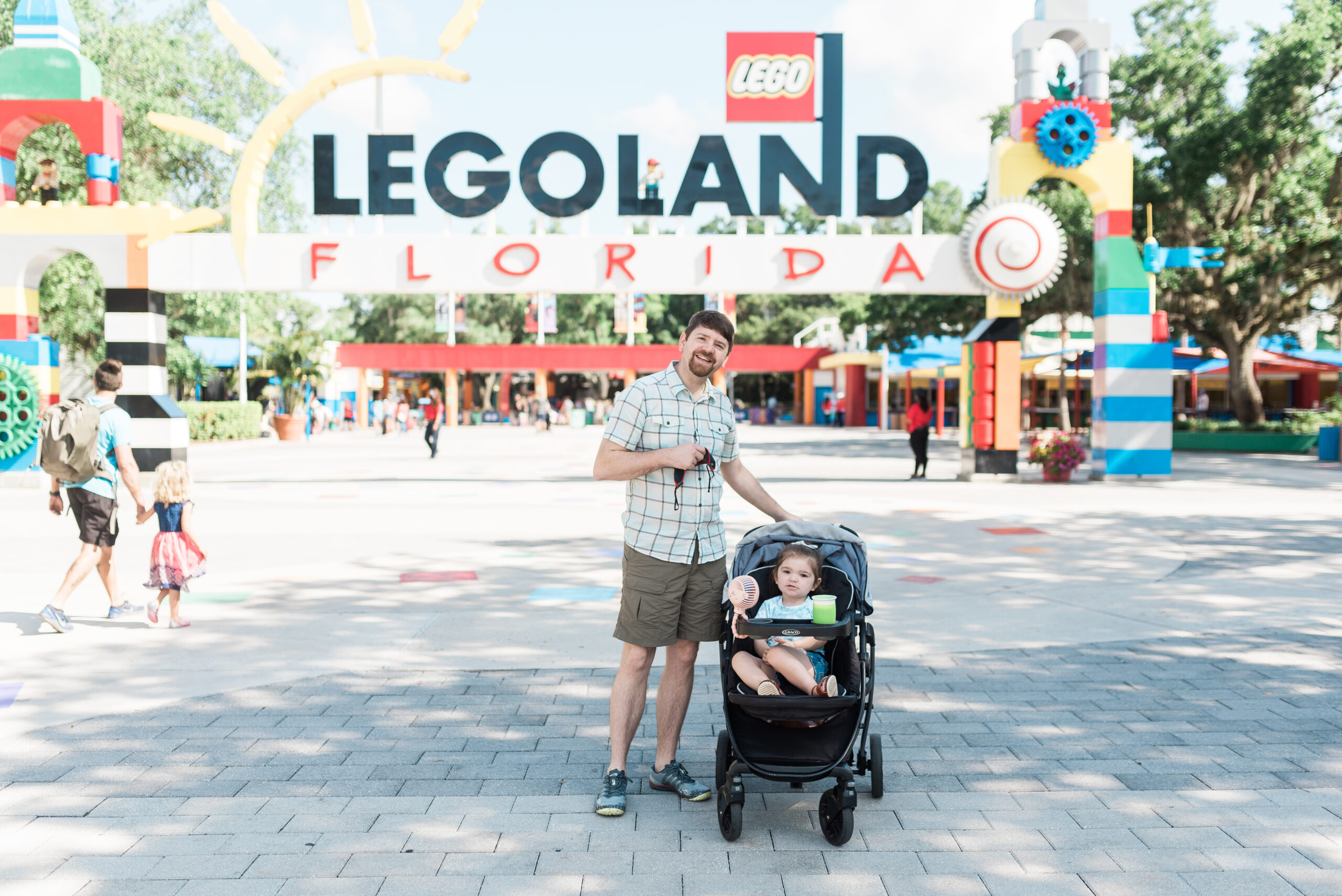 LEGOLAND operates on a limited capacity, performs temperature checks upon entrance, and requires masks to be worn indoors and on rides 8 years old and up. *UPDATE: LEGOLAND now operates as normal* They also have a mobile app in which you can view a park map, see wait times, and more. The small crowds made wait times short and we easily strolled though the park at our leisure. Eleanor is 2.5 and 37 inches tall, so she was able to enjoy a lot of the attractions with an adult. I swear my girl is fearless because she really enjoyed every ride we went on, even ones in the dark with lots of strobe affects.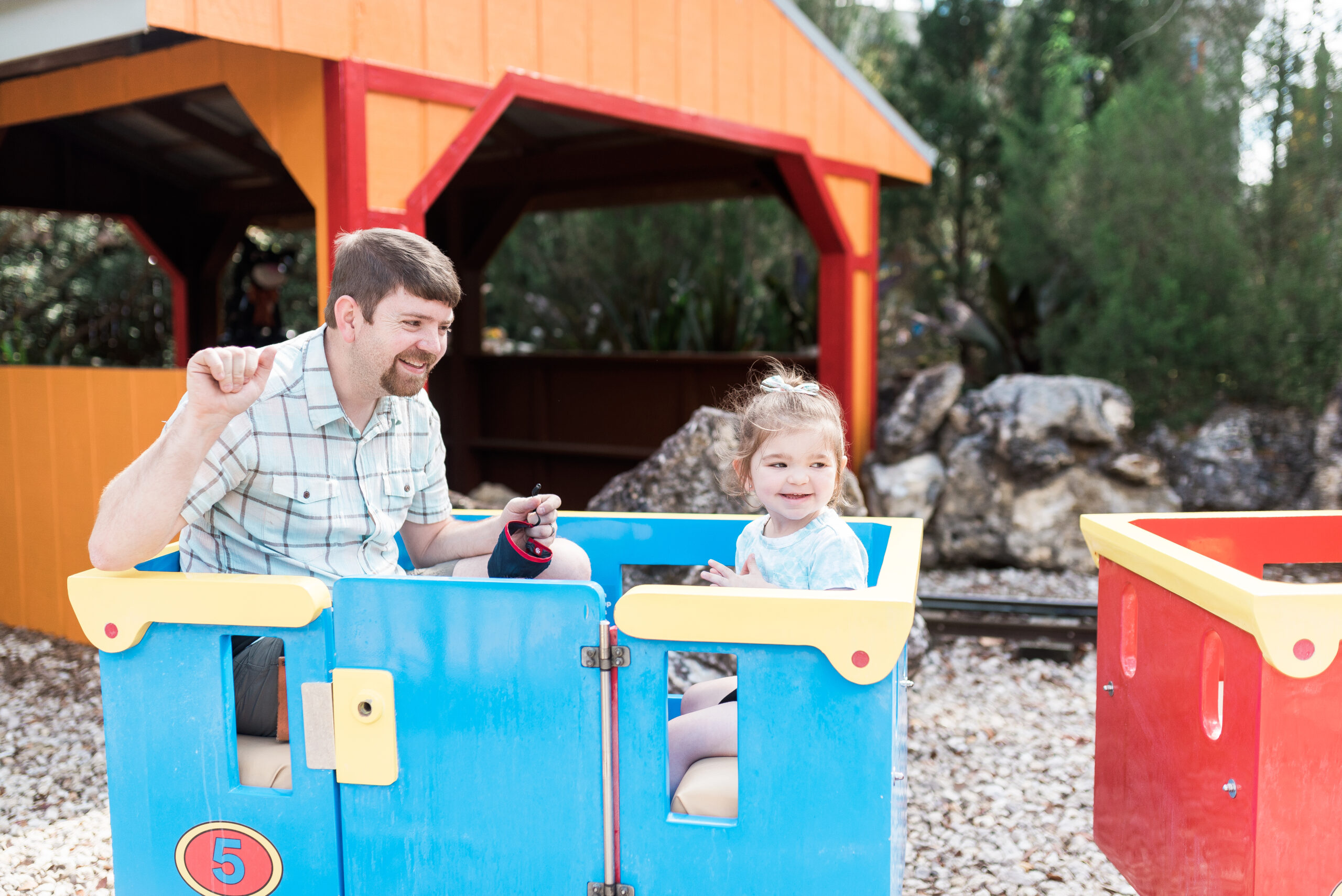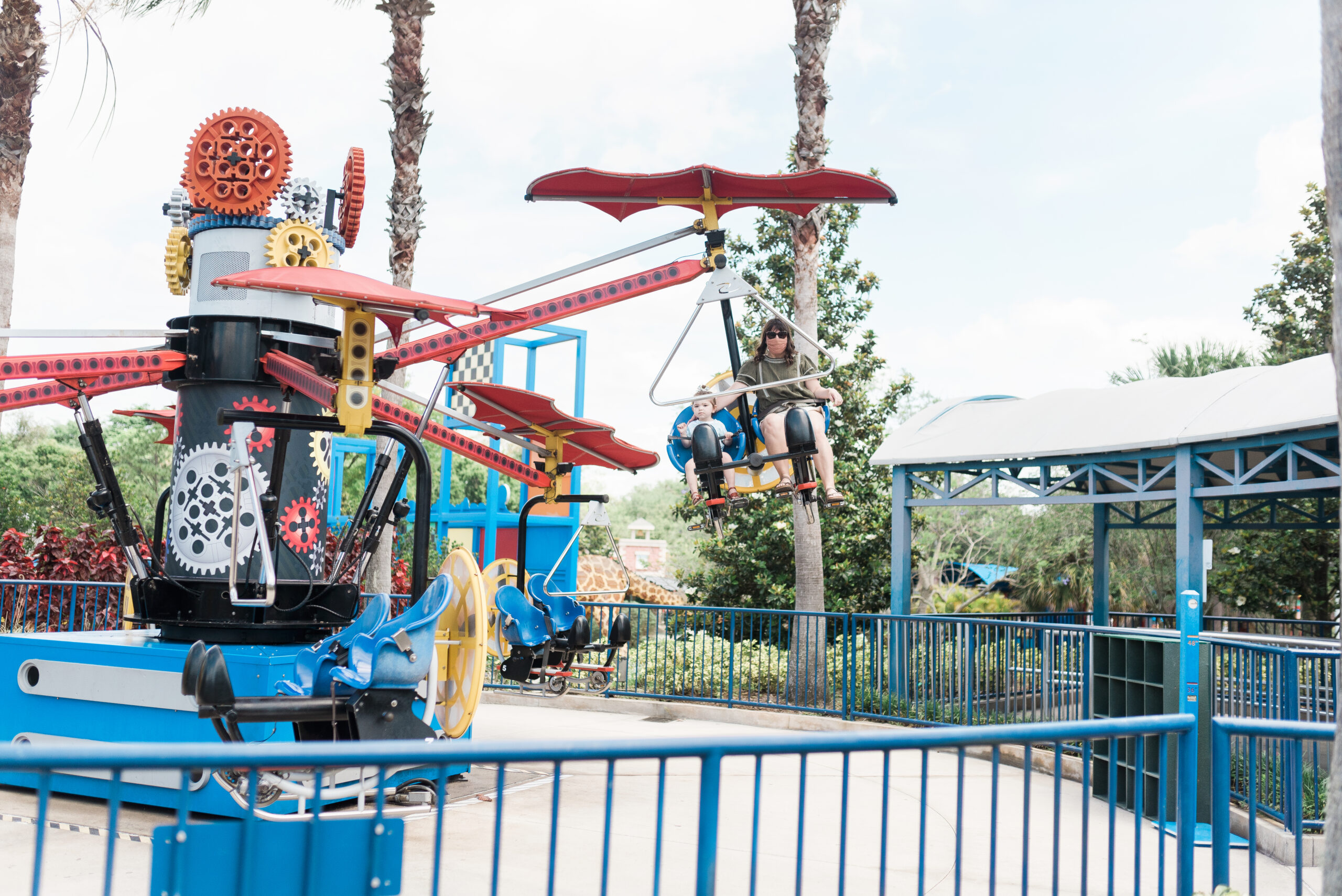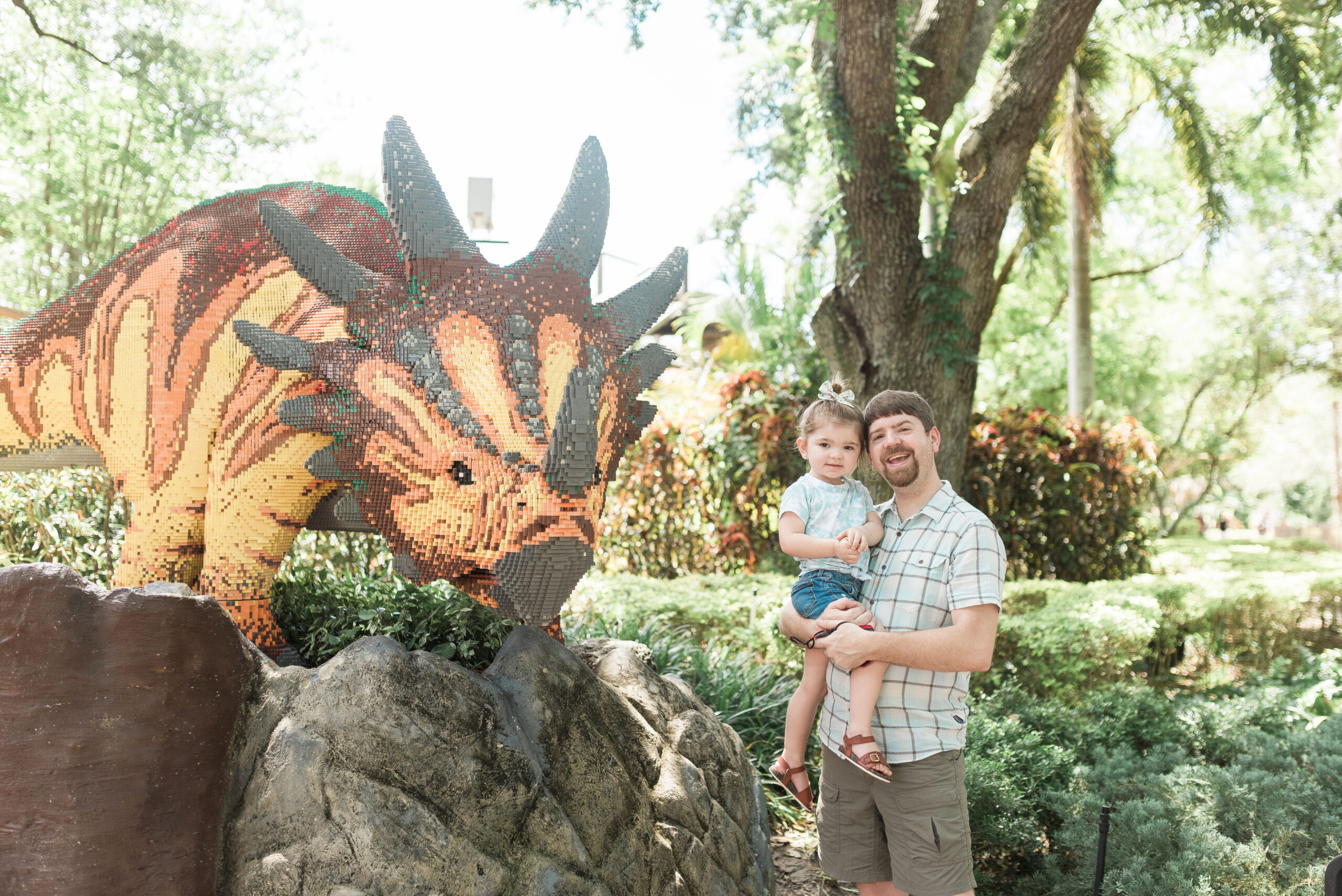 If you are a family with children of different ages, there's something great for each of them at LEGOLAND. There's a great toddler area complete with a splash pad and places to enjoy Legos too. Then you have several rollercoasters the older kids can enjoy. We were able to walk the park and enjoy the rides of our choice within two hours, but the fun didn't end there! LEGOLAND Florida also features a waterpark! It requires a ticket upgrade, but it's totally worth it! It's the perfect way to end your LEGOLAND experience, especially during the hot Florida summers. Eleanor is basically a fish so she absolutely LOVED the waterpark.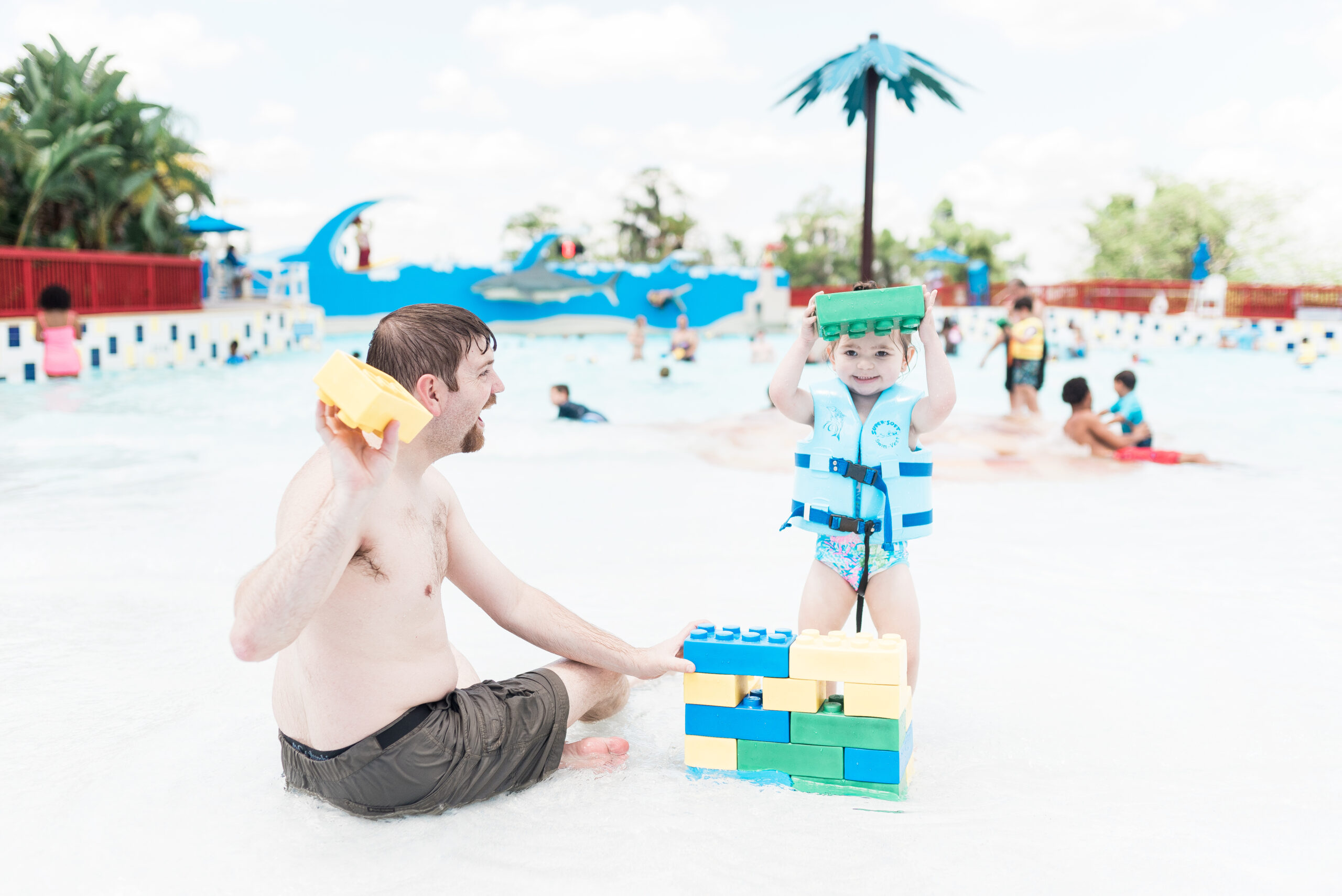 The LEGOLAND Waterpark features a wave pool, lazy river, toddler area, a larger kid play area, and several slides. Eleanor was able to ride all of the smaller slides. The large kid area features a ginormous bucket at the top of the structure. It's constantly being filled with water until it reaches the point where it drops gallons of water on the people below. I was busy trying to take videos of Eleanor going down the slide with my phone. She and John were heading to another slide and I was trying to find the best way over there so I could capture the video. Of course, the bucket was getting ready to drop gallons of water. I had thought I was reaching a safe spot, but nope, I was not safe and I ended up getting completely drenched all while holding my phone. Yikes. Luckily I was able to cover it under my arm for the most part and it's still working today, but I was definitely concerned.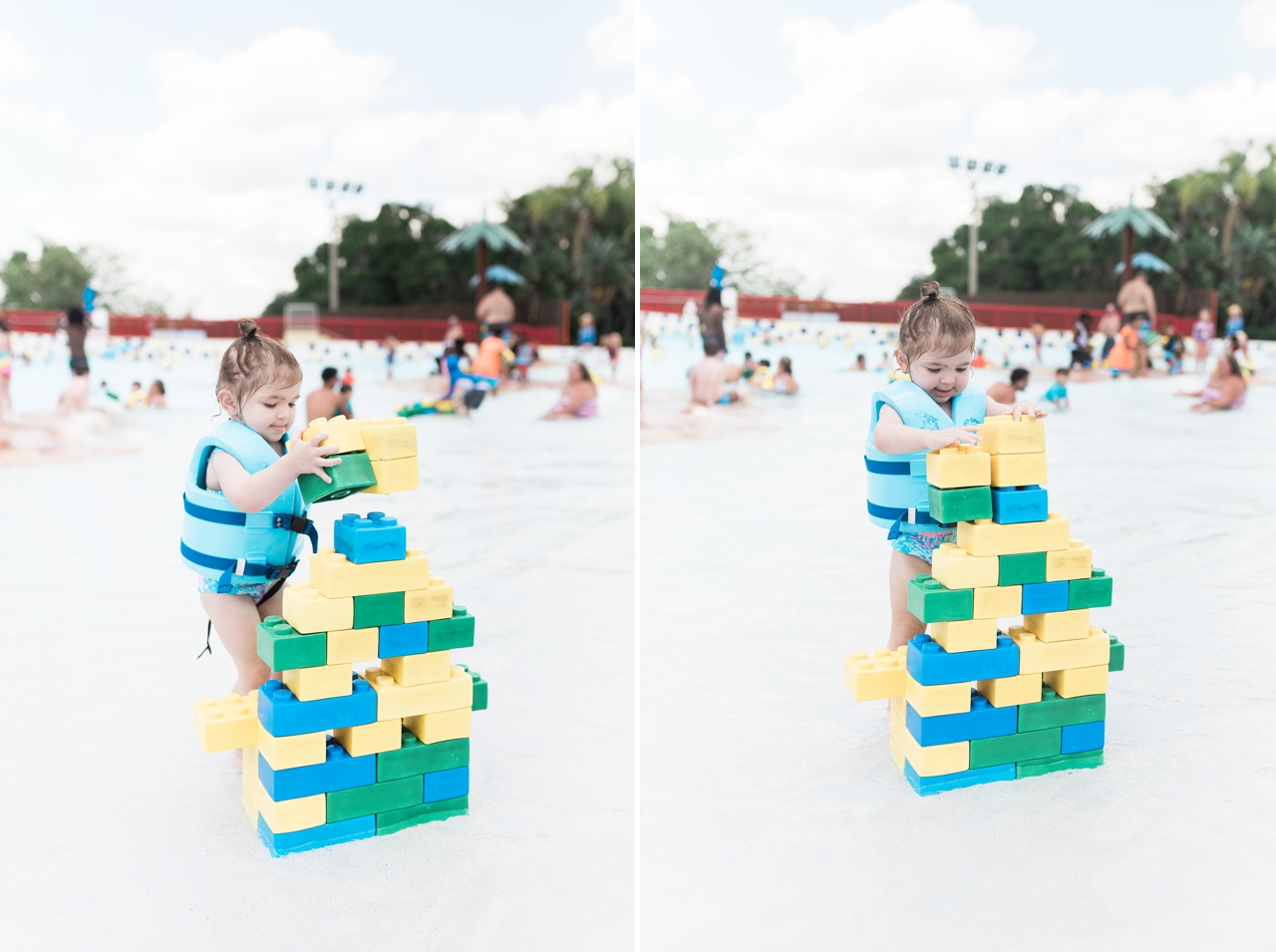 Eleanor enjoyed playing with the Legos in the wave pool the most! We had to bribe her with ice cream to convince her to leave the water park. Shhhh, don't tell her, but she still hasn't gotten the ice cream. We did however, let her pick out a Lego set at the Big Lego Store before we left. She, of course, chose Mickey Mouse and has been playing with it ever since. We truly had a great time and Eleanor did so great! It also helped that we had an hour drive home because Eleanor slept most of the way back! If you're visiting the Orlando area don't sleep on LEGOLAND Florida!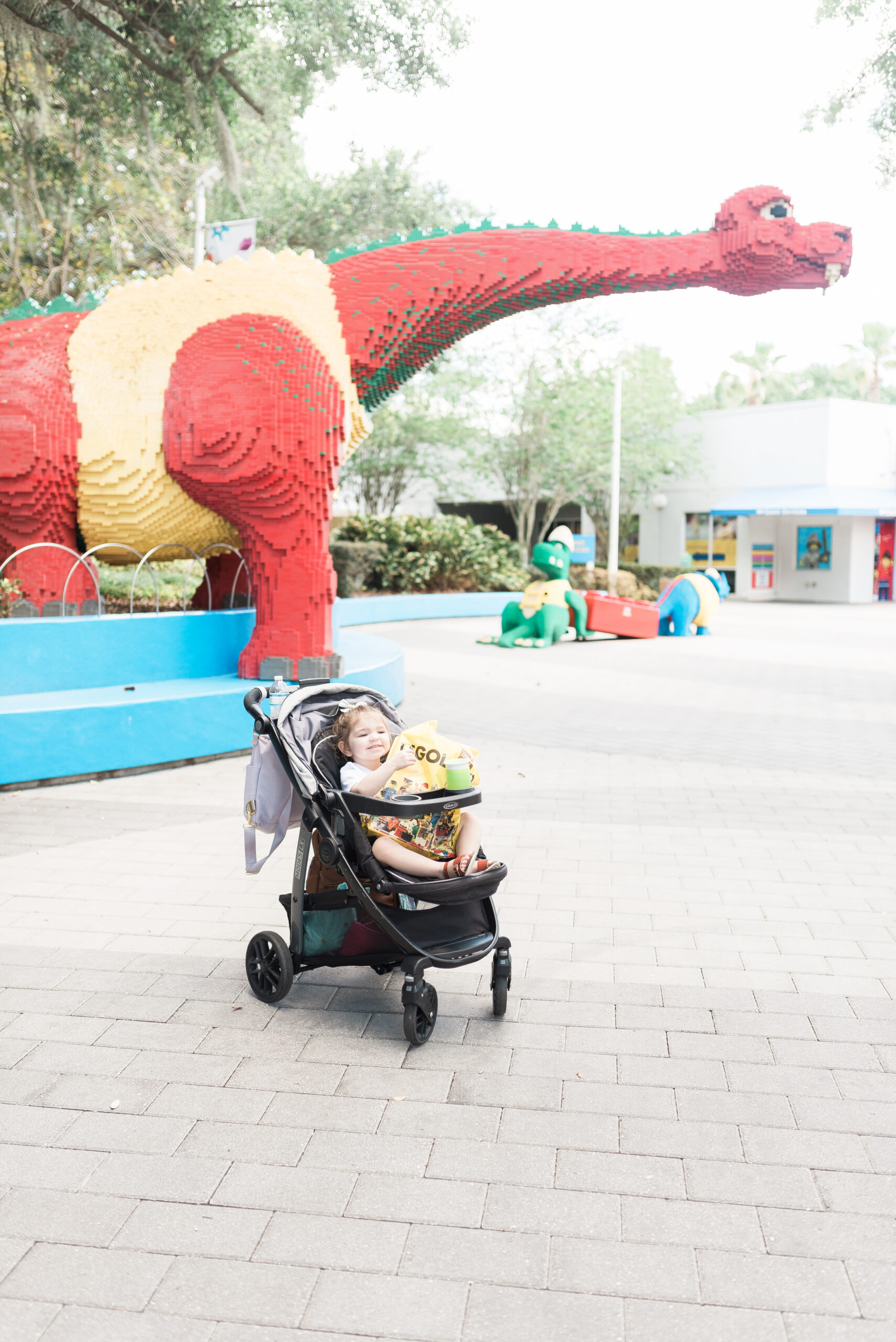 *Thank you so much to LEGOLAND Florida for hosting our family. We all had the time of our life! While our visit to LEGOLAND was complimentary all opinions are my own.*
Like this post? Pin it!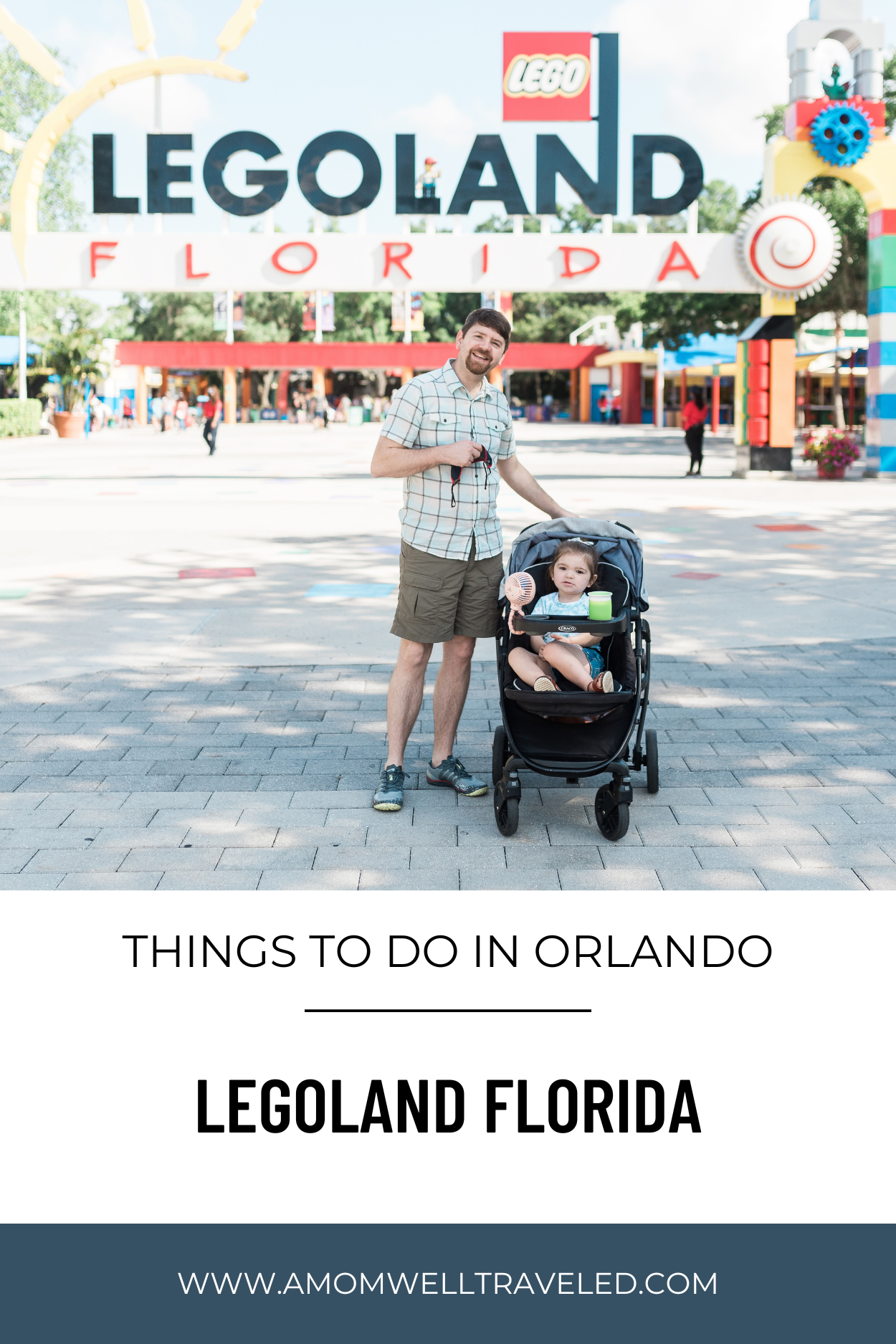 *This post contains affiliate links meaning at no additional cost to you, I earn a commission if you click through and make a purchase.*