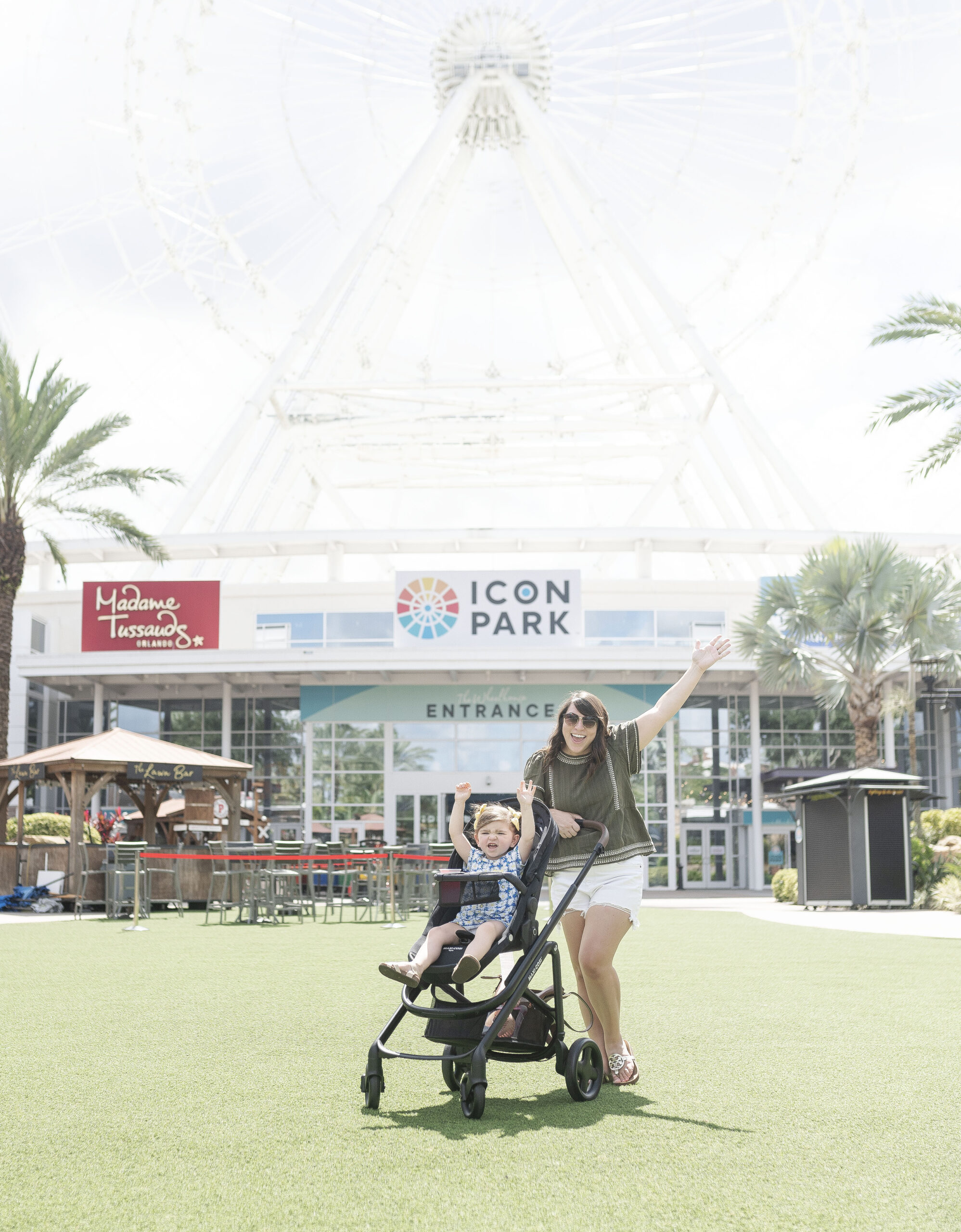 Explore Icon Park in Orlando FL: A Fun-Filled Day Out!
Recently we had the opportunity to visit ICON Park in Orlando off of International Drive. ICON Park is a 20-acre, open-air, gate free entertainment destination. ICON Park offers more than 40 amazing restaurants, funky bars, boutique shops and can't-miss attractions, all anchored by The Wheel, an observation wheel that stands 400 feet – 40 stories – in the air. Other attractions include SEA LIFE Orlando Aquarium, Madame Tussauds Orlando, Arcade City and Orlando StarFlyer.
Currently, you can purchase a Play Pass which allows you to enjoy 8 attractions for one low price (including The Wheel)! Play Passes can be purchased in advance online or in person for $69 a person. They are valid for 30 days once purchased, so if you are unable to visit all the attractions in one day, you can go back another day to explore the remaining attractions.
Since we enjoyed our day with Eleanor, we were able to visit 3 of the 8 attractions. We started our day at the SEA LIFE Orlando Aquarium, which we knew would be a hit with Eleanor.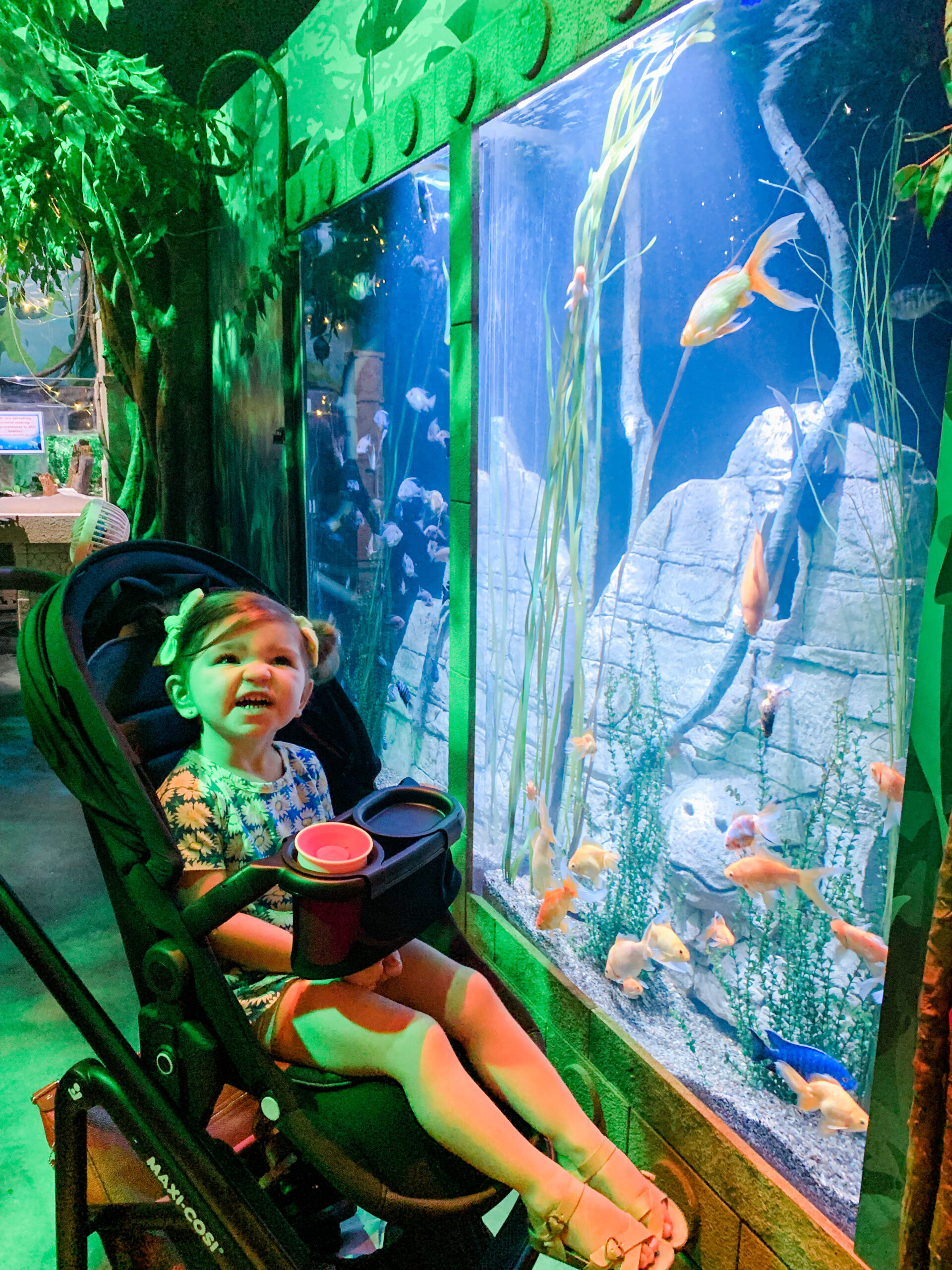 There are so many fish to see at SEA LIFE. You can explore a 360-degree ocean tunnel, meet a rescue sea turtle, and touch exotic starfish and anemones. You can definitely spend a good bit of time in the aquarium as you visit all of the exhibits.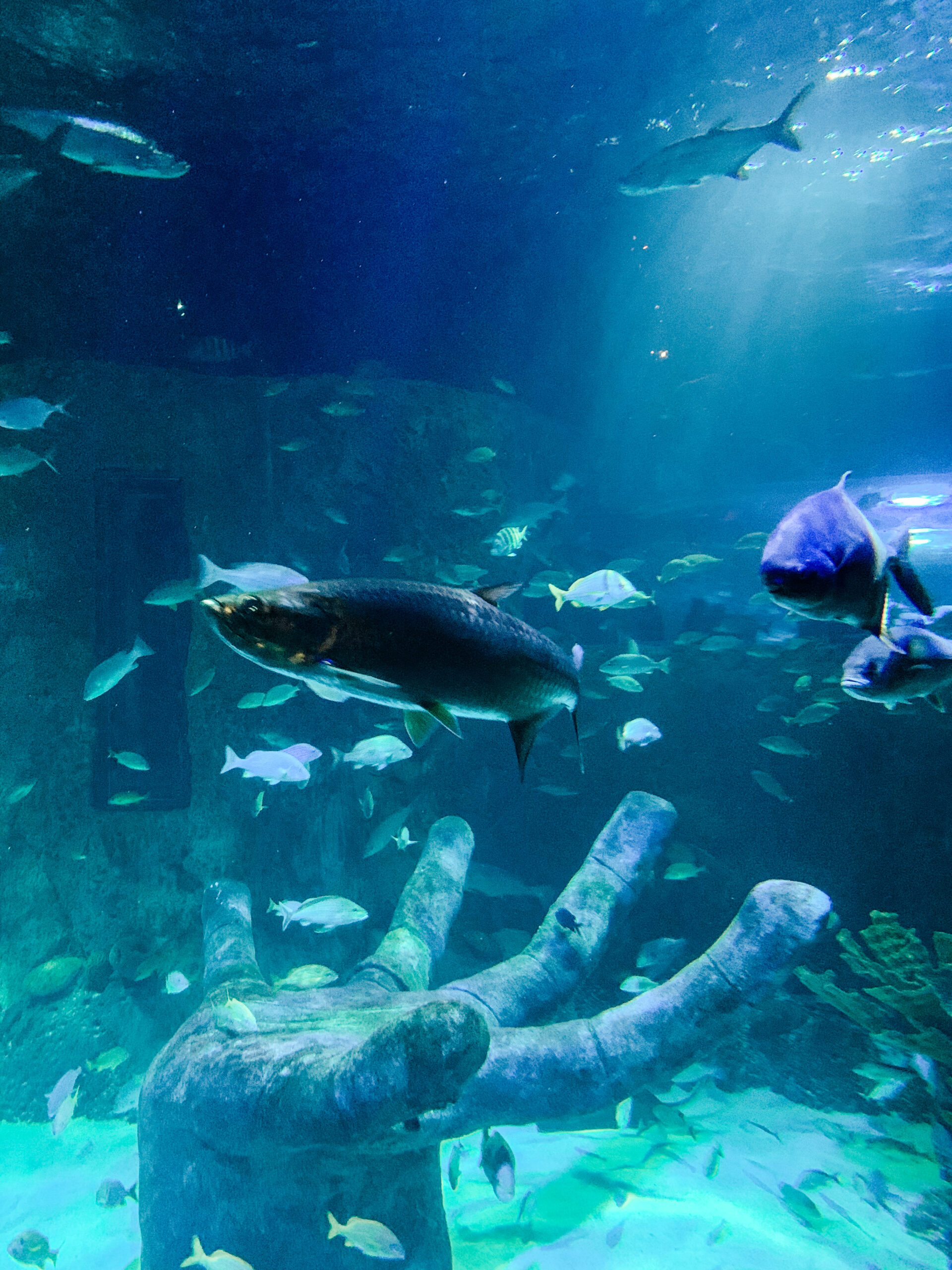 Next up on our list, we had to ride the Pearl Train Express. Eleanor saw the train when we entered ICON Park, so we knew we had to let her ride. John & Eleanor rode together on the train that took them around the property. I'm sure Eleanor would've stayed on the train all day if they would've let her!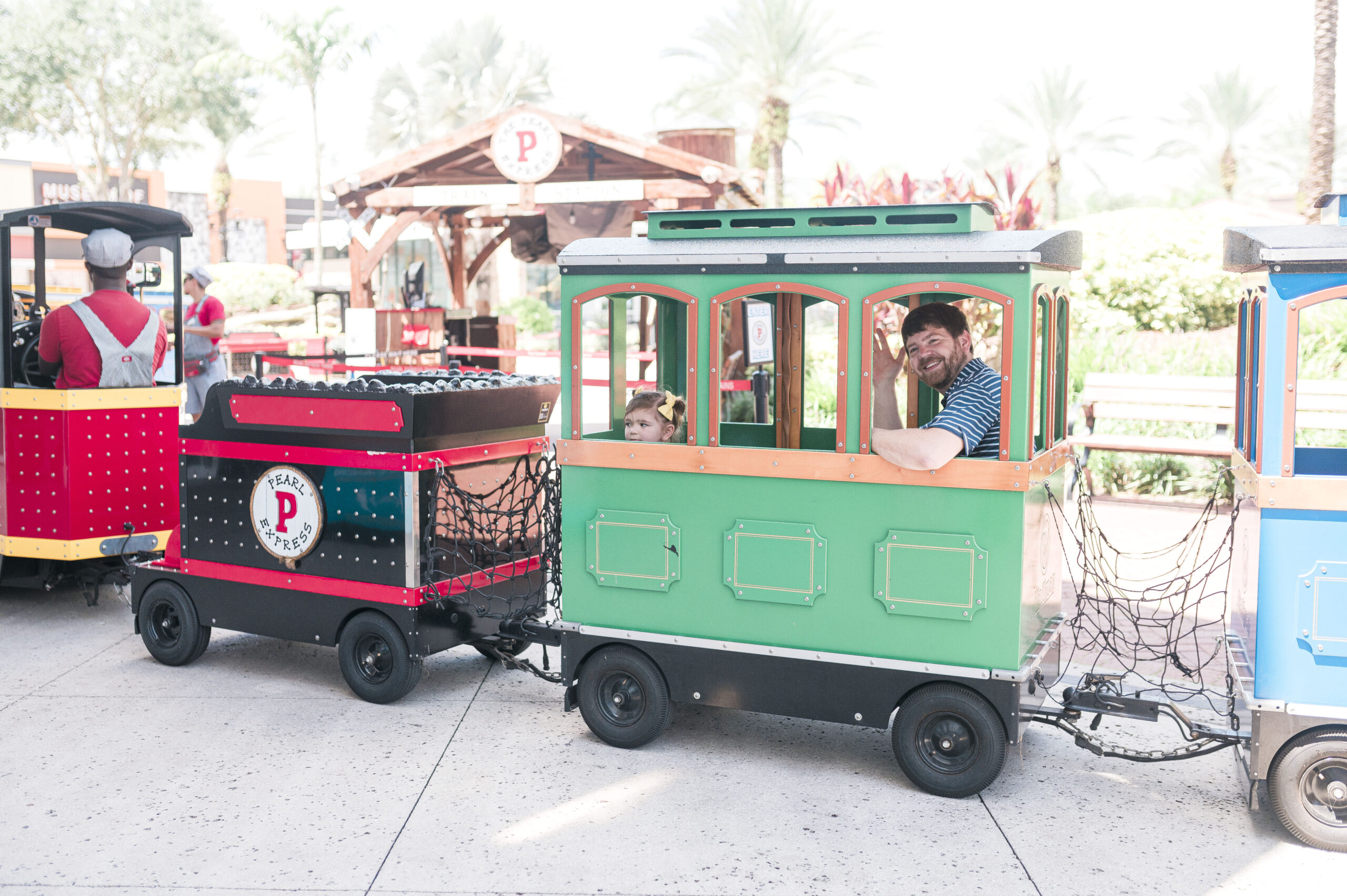 After their quick ride on the train we decided to tackle The Wheel. As mentioned before, The Wheel is a 400 foot observation wheel. It's about an 18 minute ride and each capsule can hold up to 10 people. Enjoy food, drinks, and even play your own music through bluetooth. I was so surprised at how much we could see at the top. So many great Orlando attractions.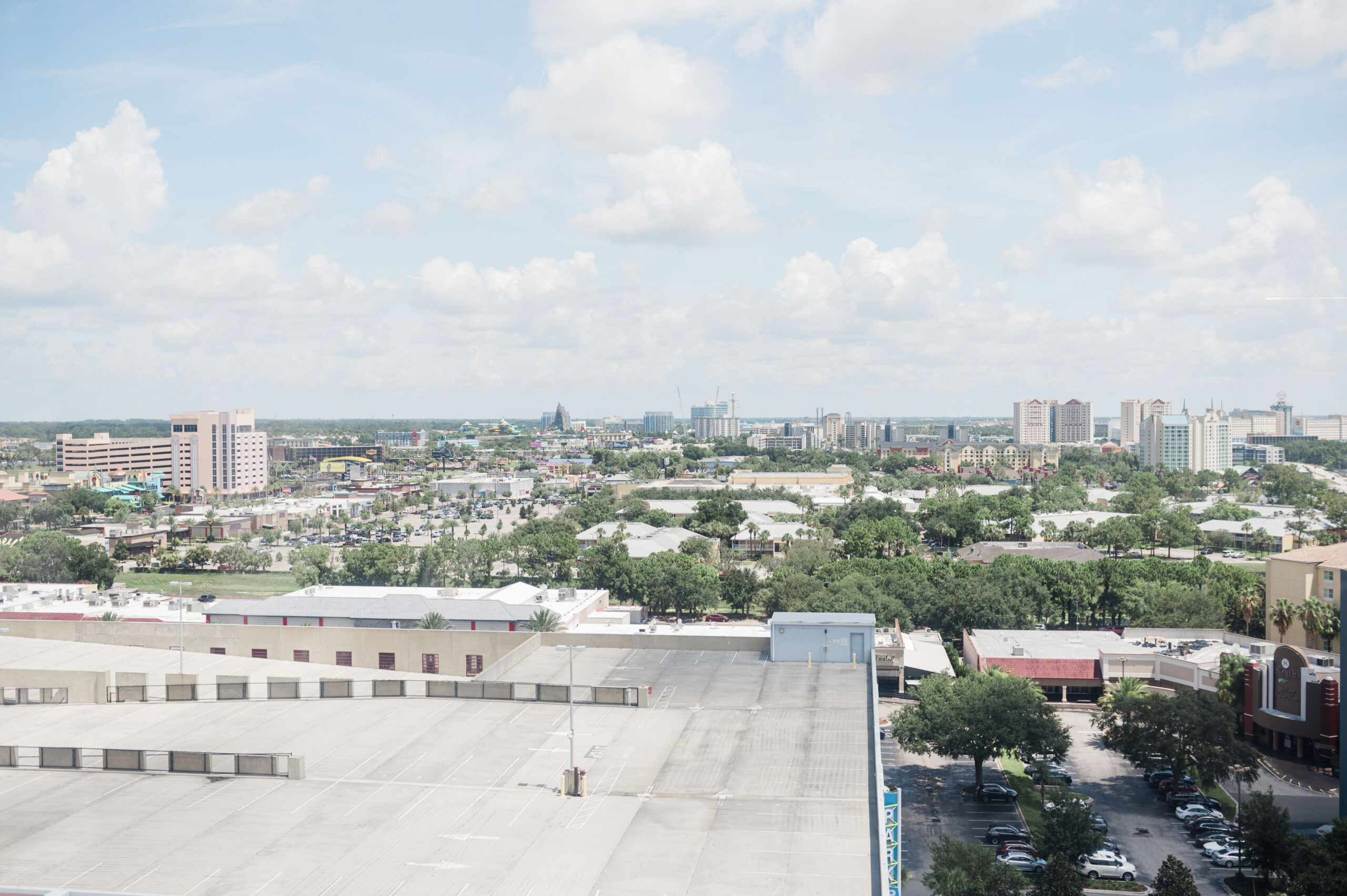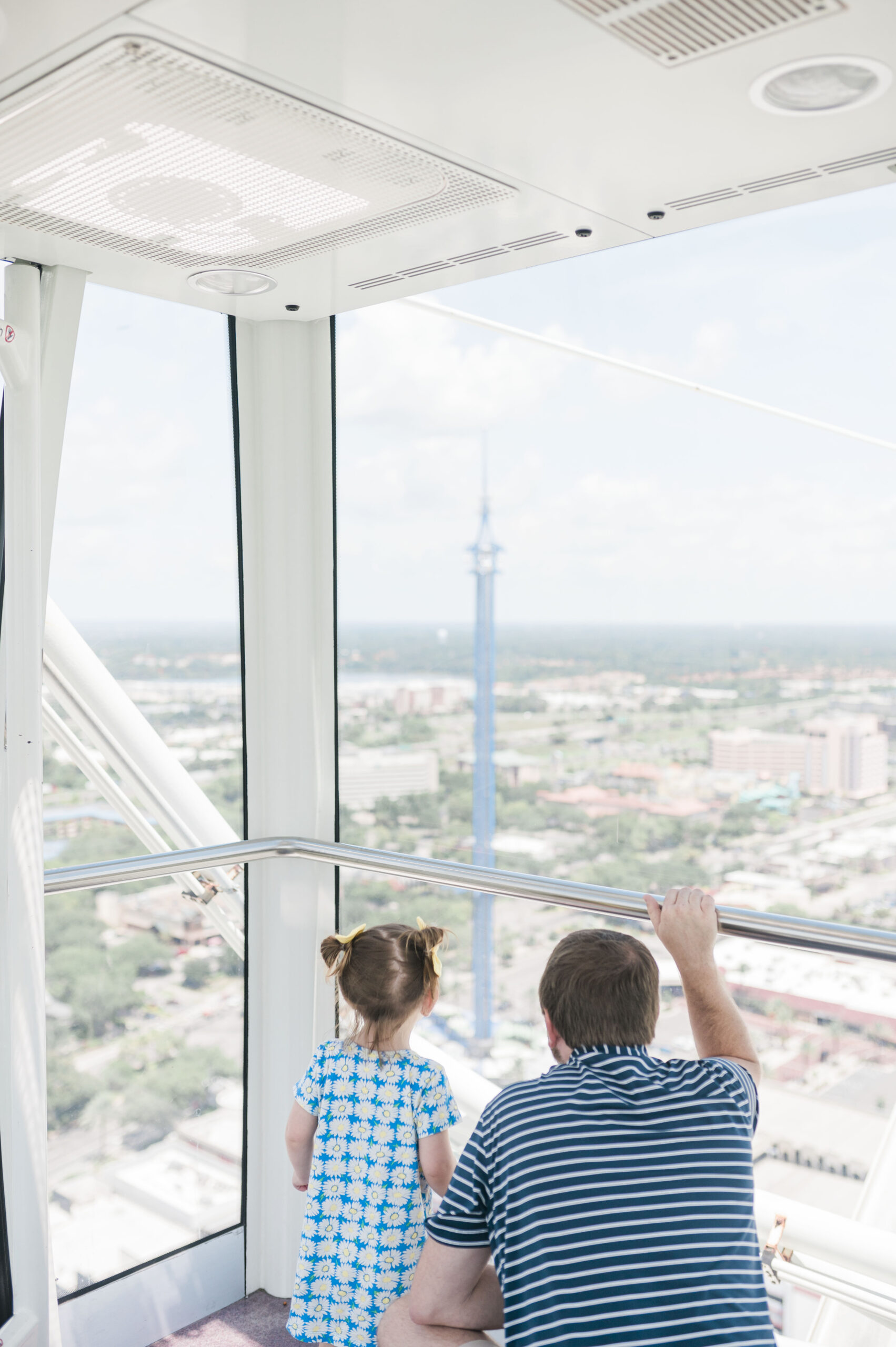 You can even see the Orlando StarFlyer from a bird's eye view. The StarFlyer is the world's tallest swing ride (450 feet high) and you will definitely NOT find me on this ride. The Wheel is definitely more my style.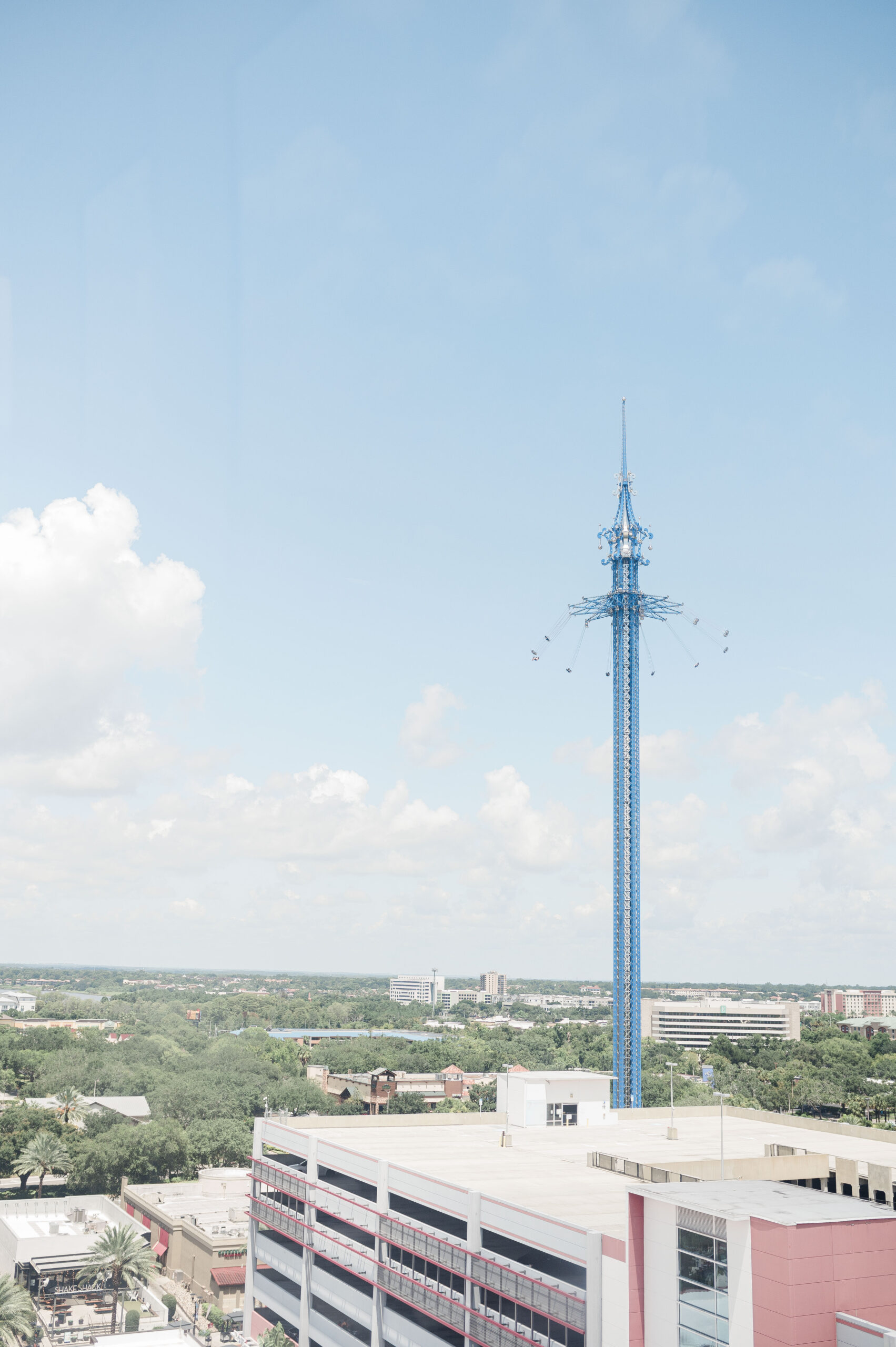 The Wheel is also a great way to take a moment to enjoy the City Beautiful and beat the heat. Who knows, you may even want to ride again (will require additional admission).
Once we departed The Wheel, we treated ourselves to some Ben & Jerry's Ice Cream. It was certainly the cherry on top to our visit at ICON Park. If you're visiting Orlando, don't leave ICON Park out of your itinerary. Even if you just ride The Wheel, it's truly a fun experience.
We didn't have the opportunity to visit the other attractions as it was nearing Eleanor's nap time, but you can also enjoy attractions like Madame Tussauds–where you can pose with life-like wax celebrities, Museum of Illusions–this attraction requires a reservation, but you can experience all sorts of wacky illusions, In The Game–a 7D motion theatre, and so much more! There's truly something for everyone at ICON Park!
*This is a sponsored post. All opinions are my own.*
Experience more of our visit here or find more things to do in Central Florida here.
Like this post? Pin it!
*This post contains affiliate links meaning at no additional cost to you, I earn a commission if you click through and make a purchase.*