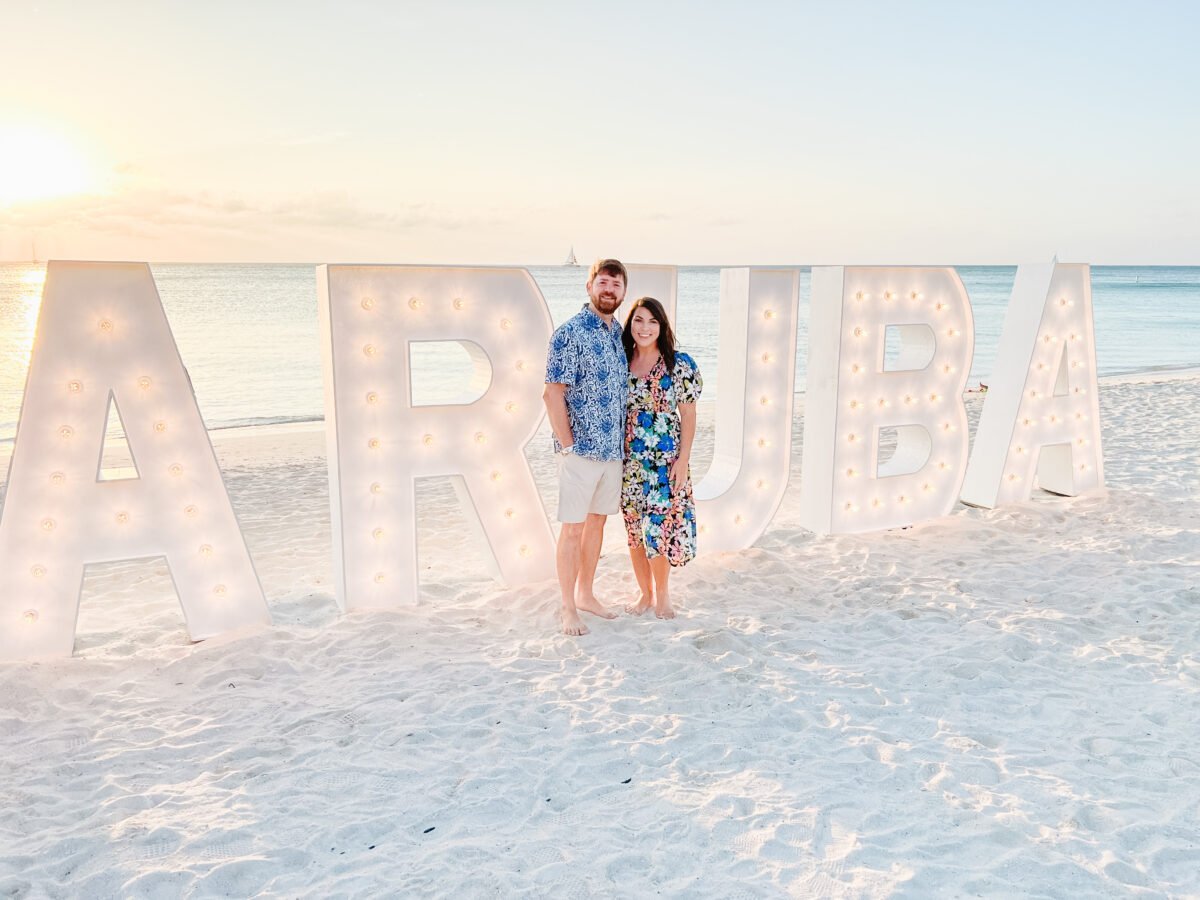 Experience Adventure and Luxury on a Perfect 4 Day Aruba Itinerary for Couples
Did you know Aruba's slogan is "One Happy Island"? Believe me when I say you'll have the best time on the island, too! One of my favorite things we did was hang out with flamingos on Flamingo Beach. The people, food, everything were all amazing! This itinerary does not include travel days and is only what I would suggest. Aruba has been one of my favorite tropical destinations for many reasons. If you've been to Aruba, let me know your favorite thing to do in the comments!
Day One: Hang Out with Flamingos on Renaissance Beach
I feel like you can't go to Aruba and not go to Flamingo Beach. There's only one catch, you need to either purchase a day pass or stay at the Renaissance Wind Creek Resort, as it is a private island. Personally, I think it's worth it to stay on property. The resort is located in Oranjestad, which is near many shops, the cruise port, restaurants, and more. The island isn't took crowded and you'll be able to order food and drinks. Don't forget a few quarters so you can feed the flamingos!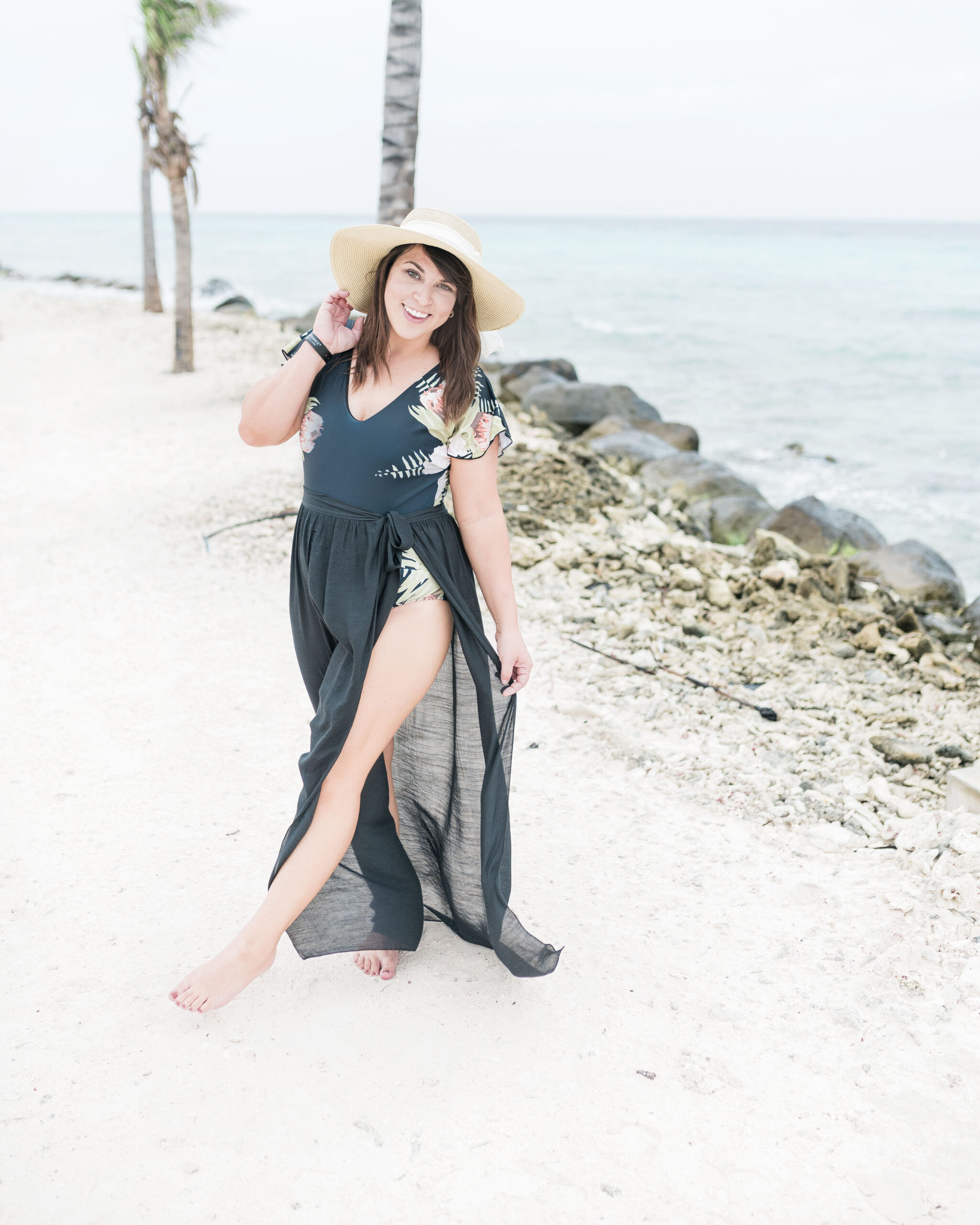 Day Two: Snorkel and Sail with Pelican Adventures
Snorkeling is one of our favorite activities. We chose to snorkel with Pelican Adventures. We did the Aqua Champagne Brunch Cruise as it was 4 hours long and included three snorkeling spots. Breakfast, lunch, and drinks are included which is also a great perk. Of the three snorkeling spots includes the site of the sunken SS Antilla–this was probably the deepest water I've snorkeled. The water can be more rough at this spot, but you are provided life vests, flippers, goggles/snorkel, and I believe they also have pool noodles you can use for extra support. You'll definitely see plenty of fish and coral. The Pelican Adventures team was phenomenal and provided great history and service.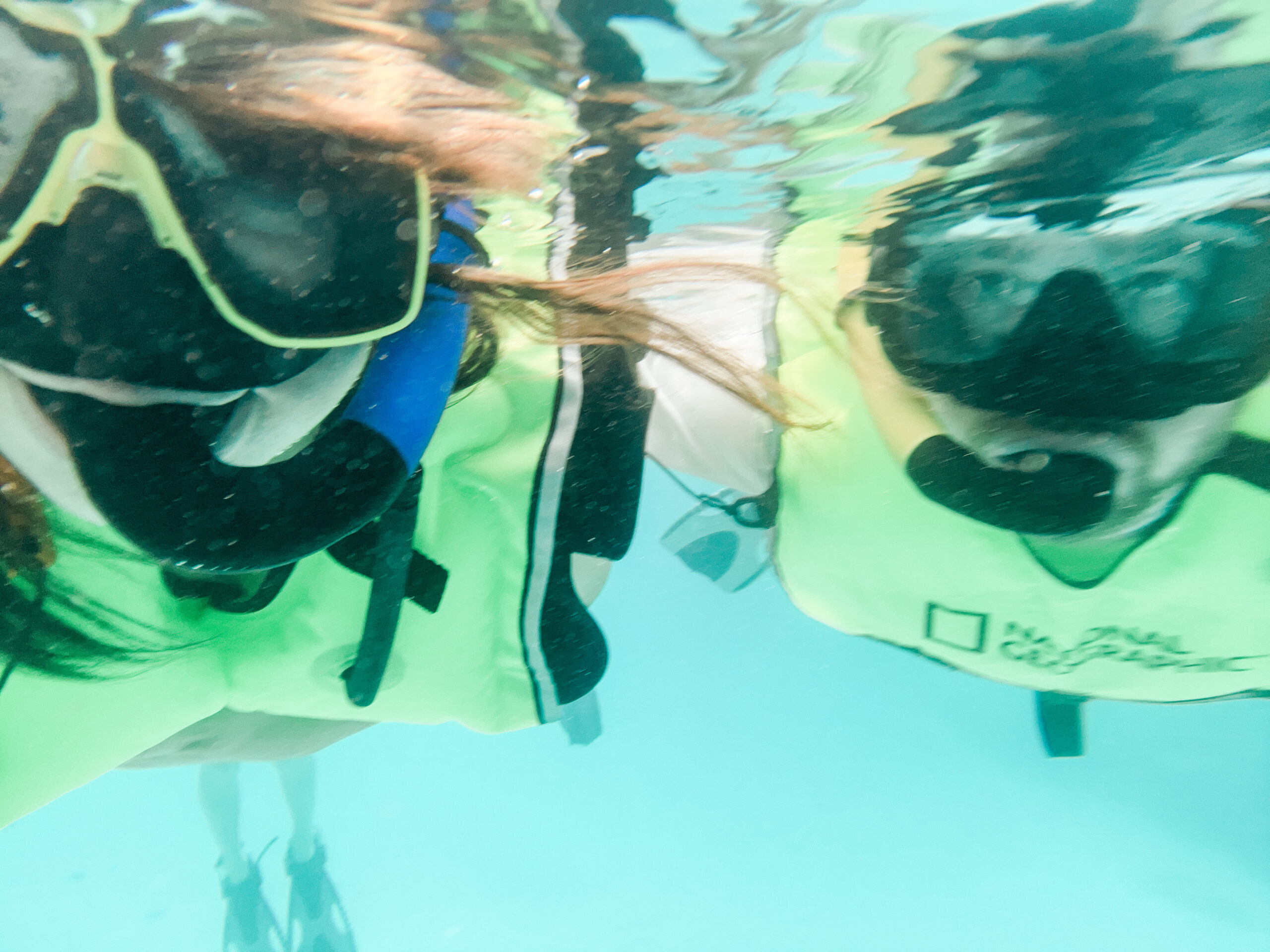 Day Three: Enjoy Resort Pool Beach & Water Activities
After snorkeling, we continued our stay in the Palm Beach area of Aruba. We had the most amazing accommodations at the Ritz Carlton Aruba. You'll also find many other amazing resorts in Palm Beach. On our third day, we enjoyed the beach and calm waters. You'll also discover many water activities provided along Palm Beach, such as jet skiing, banana boat rides, tubing, parasailing, and more. We opted to do tubing and let me tell you, we laughed so incredibly hard! It was a blast and such a thrilling adventure. It was great to relax on the beach and the pool. Don't forget, you are on a vacation, so definitely make time to relax and enjoy your resort amenities.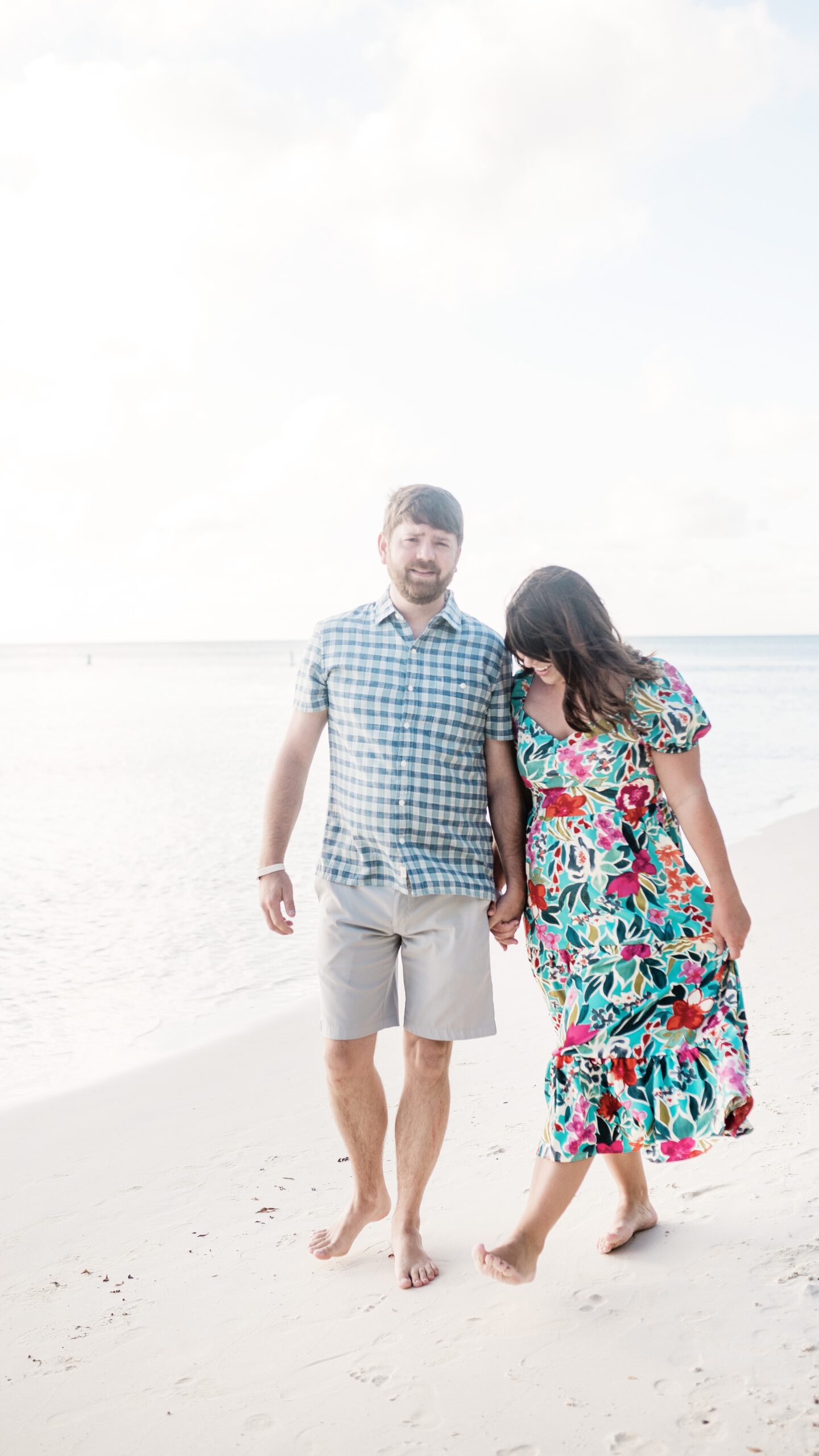 Day Four: Off-Road Jeep Tour with De Palm Tours
If you love adventure, then you need to do an off-road jeep tour with De Palm Tours. This was such a great way to see so much of the island. You'll visit a natural pool (where you can swim), a natural bridge, Alto Vista Chapel, and more while riding in an open-air vehicle. Make sure to hold on tight because it will be a bumpy ride.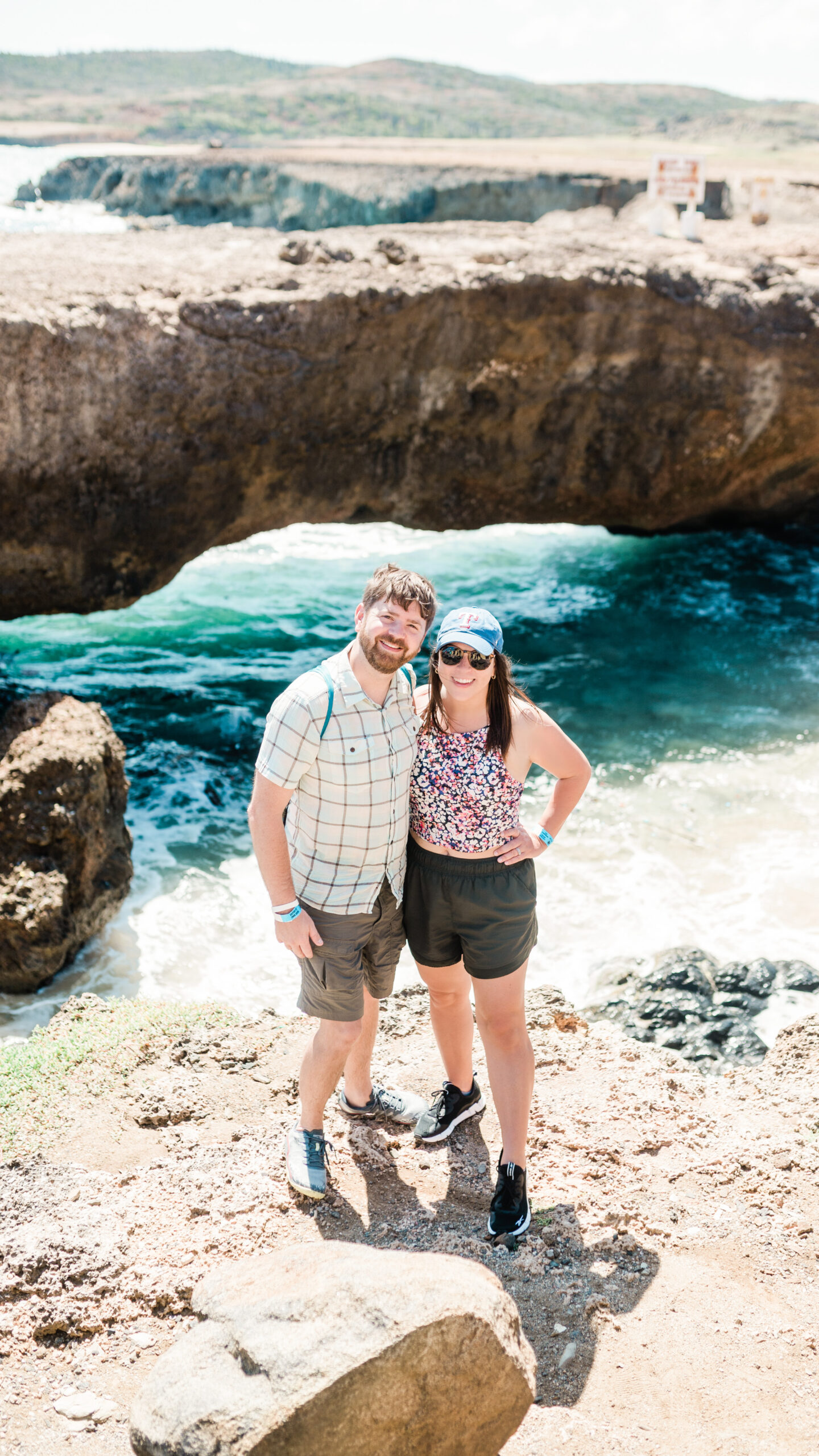 If you're looking for more to do in Aruba, check out this blogpost, which features some of our favorite places to eat in Aruba. Don't forget to view my Instagram Aruba story highlight, too.
Like this post? Save this pin!