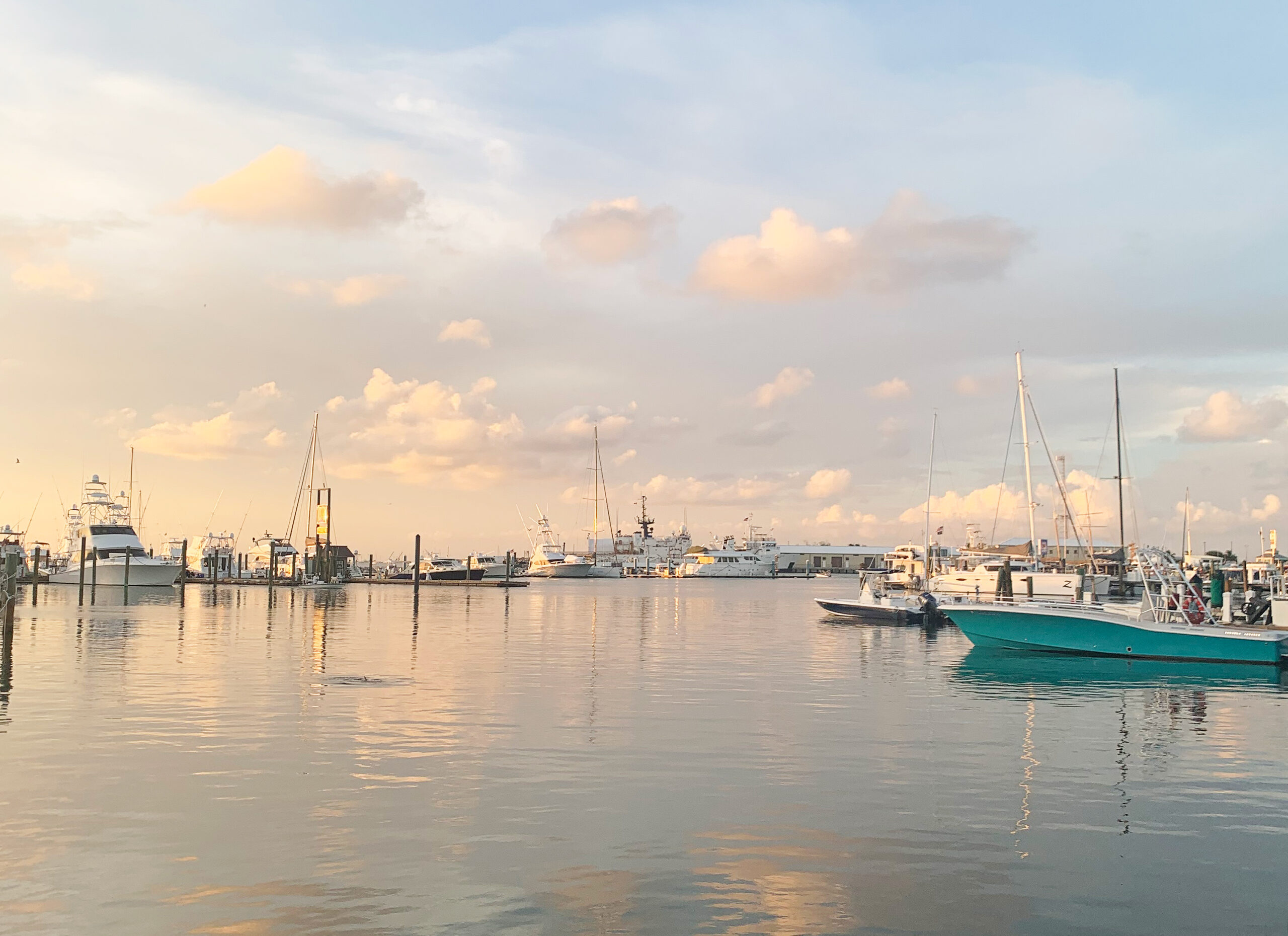 Planning a Quick Getaway to Key West? Here's Your Guide!
Now that John is a Floridian, I'm showing him all of the great tourist destinations. He's been asking to go to the Florida Keys for over a year now, so we finally managed to plan a mini-vacay. Our trip may have been short, but we definitely packed it with plenty of things to do and see. Please know that I'm not an expert, these are just my personal experiences and I hope that you find these little tips beneficial if you're planning a trip to Key West.
1. Where to Stay in Key West?
Key West definitely has its fair share of hotels and resorts. If you're hoping to save a couple hundred dollars, we highly suggest staying at the northern part of the island at The Gates Hotel or its sister hotel 24 North. While it is located on the northern part of the island, they offer a free shuttle service that runs from 9:00AM to 10:30PM. The shuttle service will take you to the boardwalk area (10-15 min drive) that offers plenty of dining and shopping. The drop off is also only a few blocks from the famous Duval Street. Almost all parking in Key West is paid, so the free shuttle is a great option. Just remember to wear your walking shoes! Aside from the free shuttle service, The Gates Hotel offers great amenities, such as, free wifi, bikes, gym, pool, dining, and more. We received such great service from the staff, too. There's also a Starbucks located conveniently on property.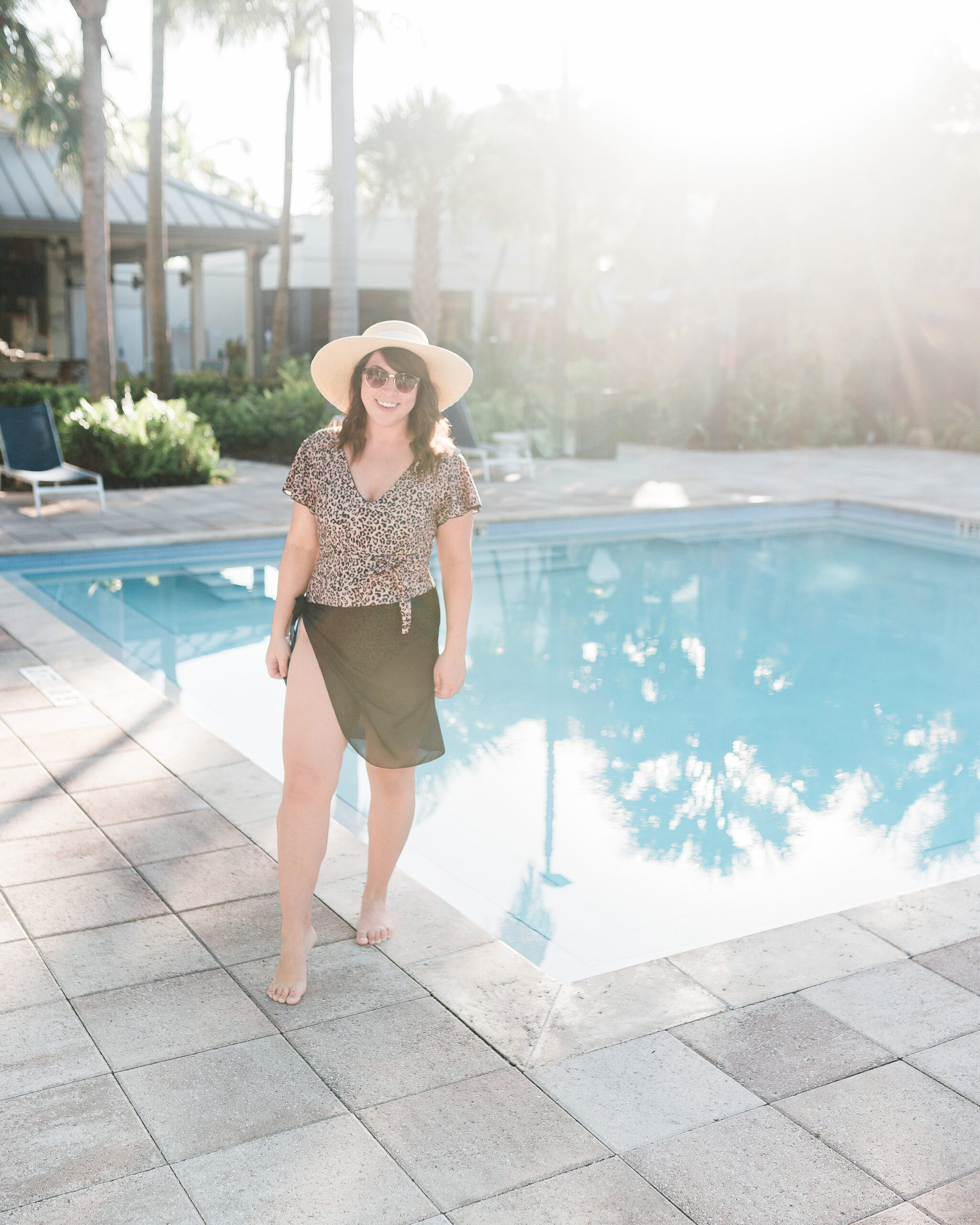 2. Skip the Beach
While Key West may be an island, you won't find many beaches around. While there are several beaches you could visit, I highly suggest opting to go snorkeling, parasailing, jet skiing, fishing, sailing, etc. There are many companies to choose from, but we went with Fury due to the high ratings on TripAdvisor and they did not disappoint. We took the morning snorkel trip and though it may have been a little wavy, we had a blast. The catamaran holds about 100 people. Fury supplies goggles, snorkel, flotation device, flippers, pool noodle, and drinks. While the flotation device does work well, if you aren't a strong swimmer or just want extra support, definitely use the pool noodle. We spent about an hour in the water and were able to observe the reef and wild life. John and I have snorkeled many times in various locations, but this was our first time seeing a shark! Don't be startled, they were only nurse sharks. View more of our snorkel trip here.
3. Where to Eat?
I feel like you can't go too wrong when it comes to eating on the island. There's definitely a little bit of everything. Of course, when we travel anywhere coastal we want seafood! I started looking for restaurants by checking out TripAdvisor reviews. Then I would check out the menus of potential restaurants we would want to try. We enjoyed our first dinner at A&B Lobster House and WOW. It was amazing. While A&B Lobster House is considered fine dining, don't feel pressure to look the part. They definitely embrace the beach life. I recommend making a reservation. I had the lobster tail & John had crab cakes–we were so blown away. The service was also impeccable.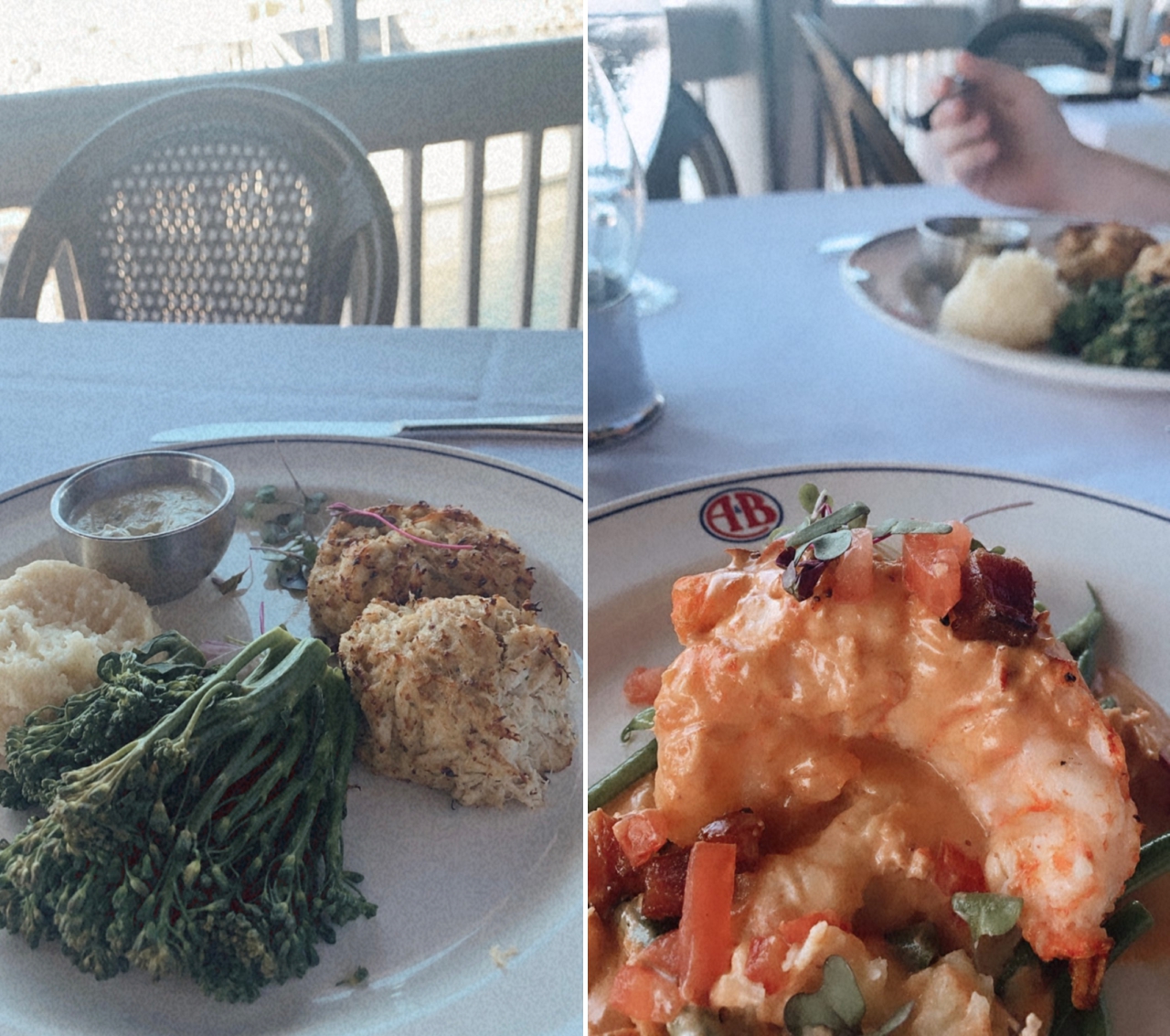 The next day we wanted something more casual as we would be grabbing lunch after our snorkel. We chose Caroline's Cafe which is located on Duval Street. Caroline's Cafe is all outdoor seating. John got a burger, while I opted for fried shrimp. The portion sizes were very large and the food was fantastic. John couldn't even finish his burger! If you plan to walk Duval Street, definitely check out Caroline's!
For our second dinner, we chose the White Tarpon Bar & Restaurant. It's located on the same dock and right around the corner from A&B Lobster House. White Tarpon definitely offers some fun meals. They put a little spin on the traditional seafood. We ordered calamari with grouper bits as an appetizer-so good. For dinner, I had the Jamaican Jerk Fried Shrimp–a little spicy, but so good. John had the Shrimp and Blackened Yellowtail Tacos–these come unassembled so be prepared to make them yourself. Delicious, but messy.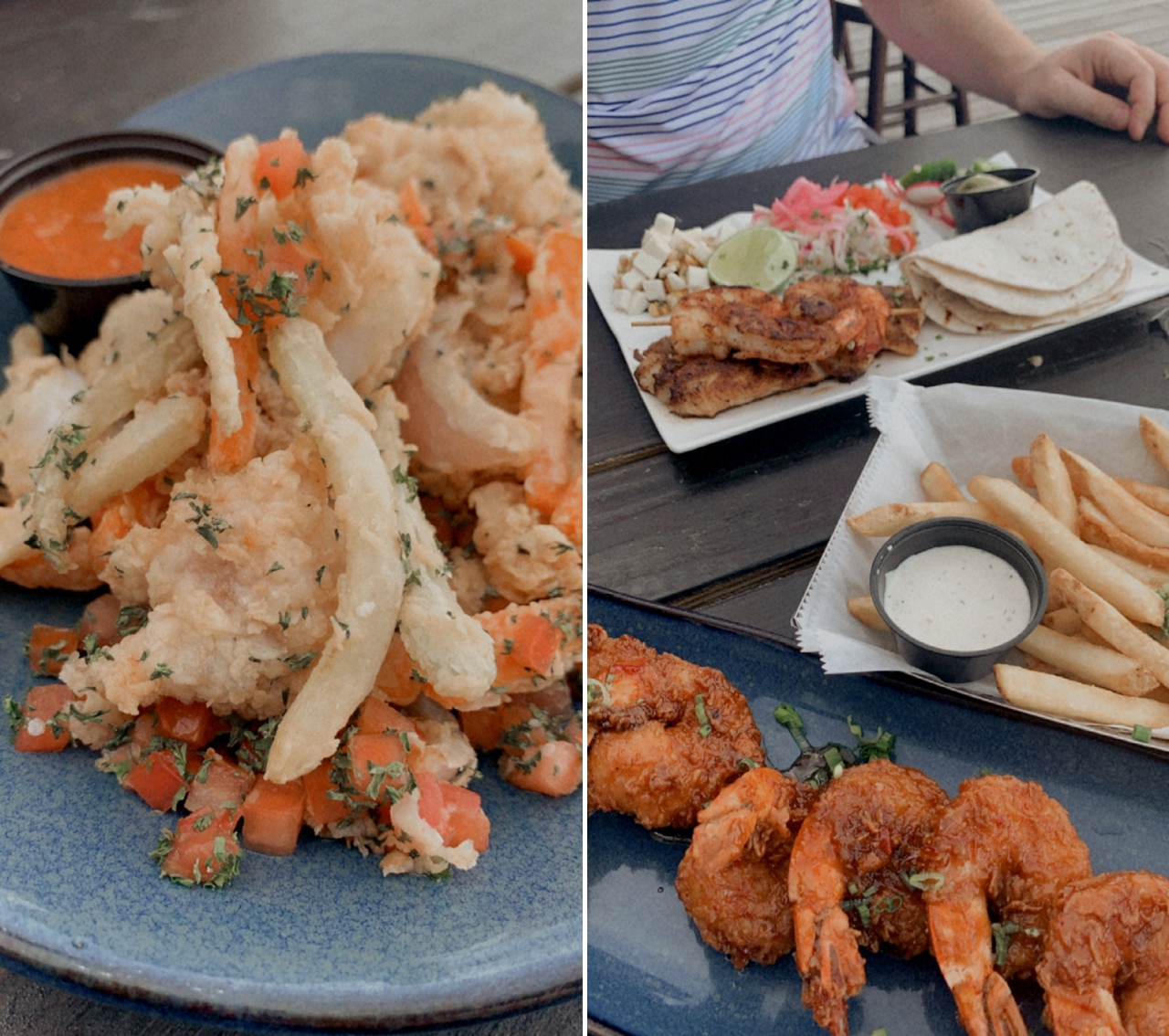 We wish we would've had time to experience more restaurants, but we also heard good things about Harpoon Harry's (breakfast), Better Than Sex (desserts), and Latitude's (dinner) from locals.
4. Roosters
If you know nothing about Key West, know this–there will be roosters and chickens everywhere. The roosters WILL wake you up at 6:30 AM, so really there's no need to set an alarm.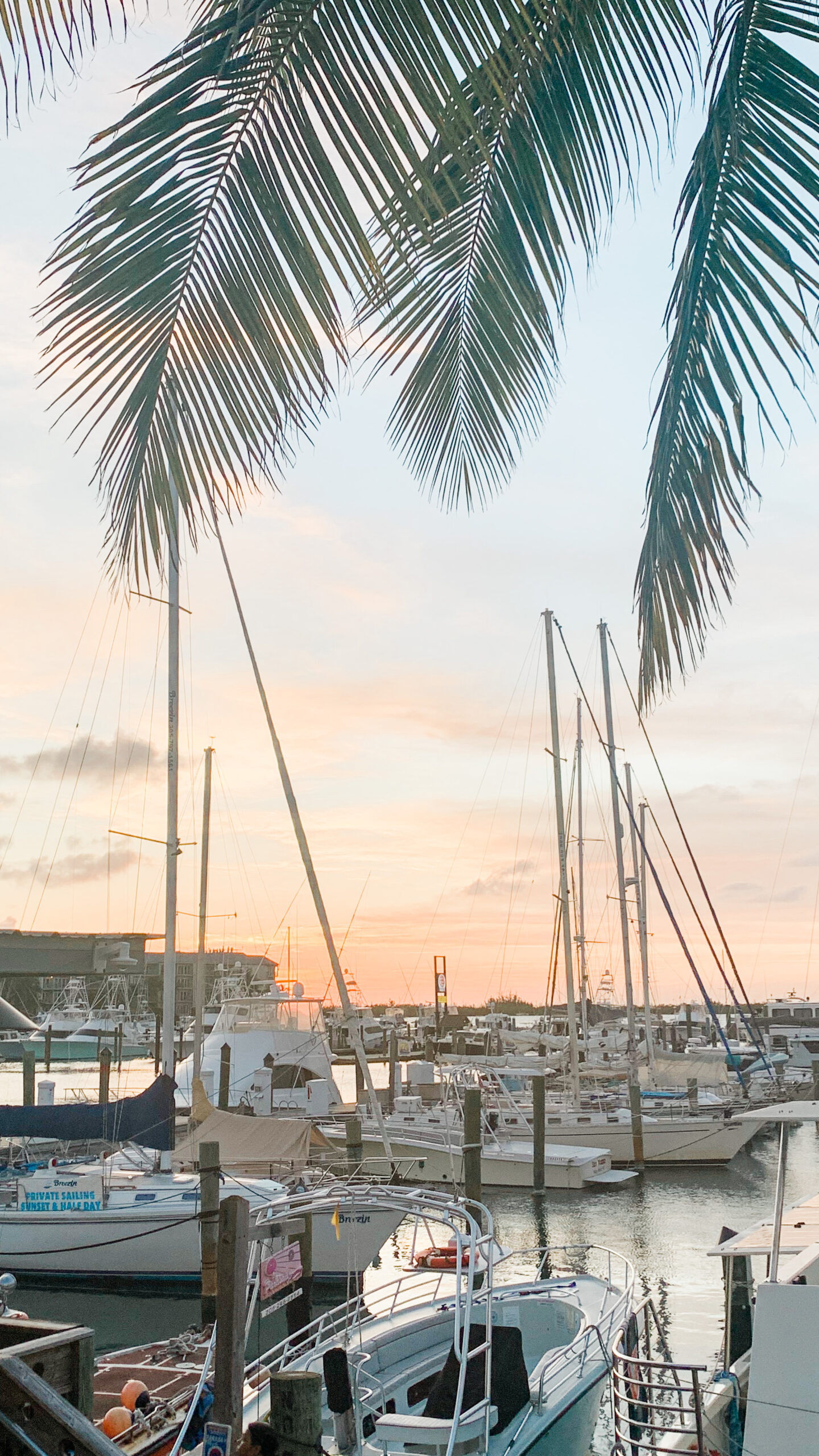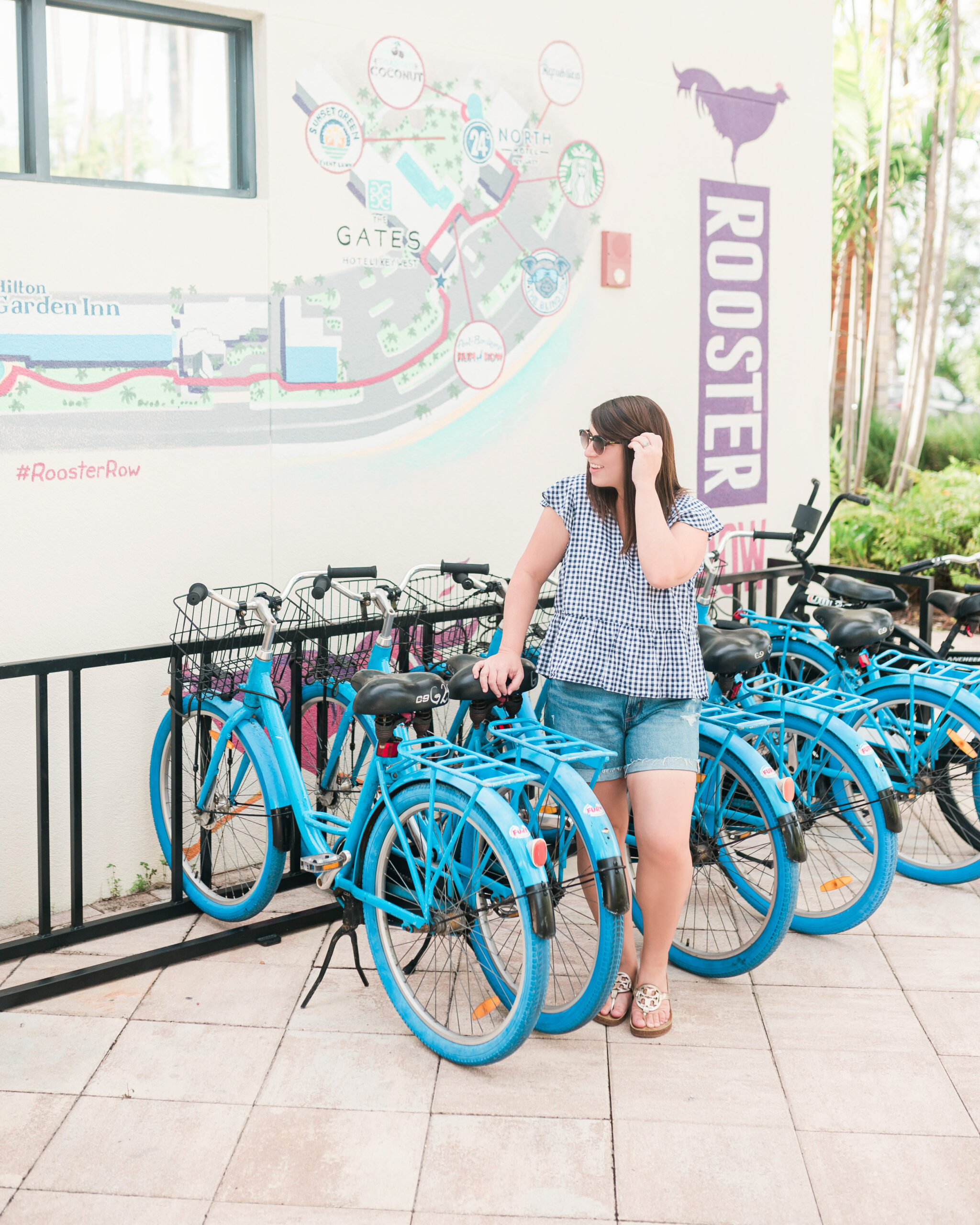 Discover things to do in Key West
Looking for other fun getaways in Florida? Check out this post.
Like this post? Pin it!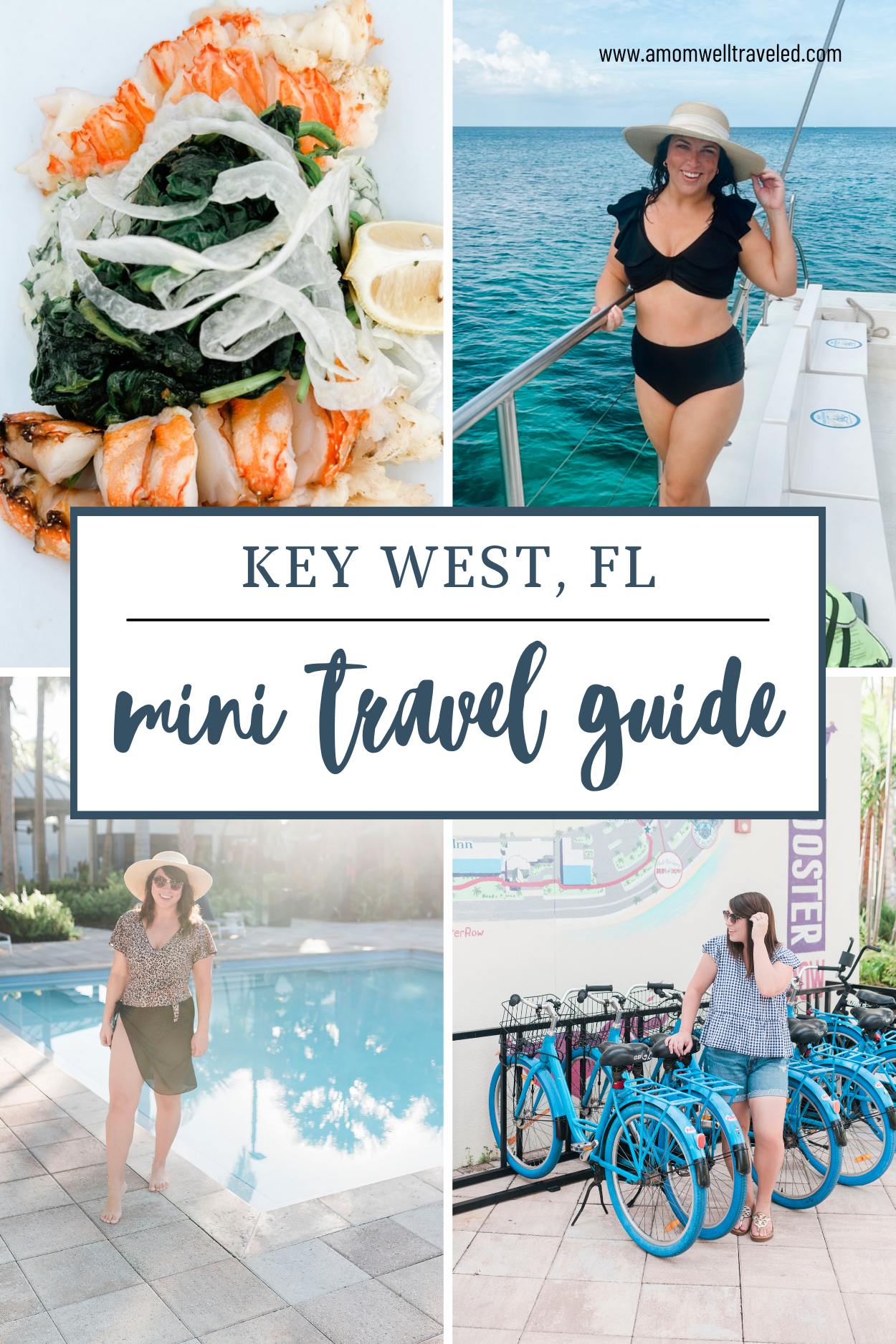 *This post contains affiliate links meaning at no additional cost to you, I earn a commission if you click through and make a purchase.*