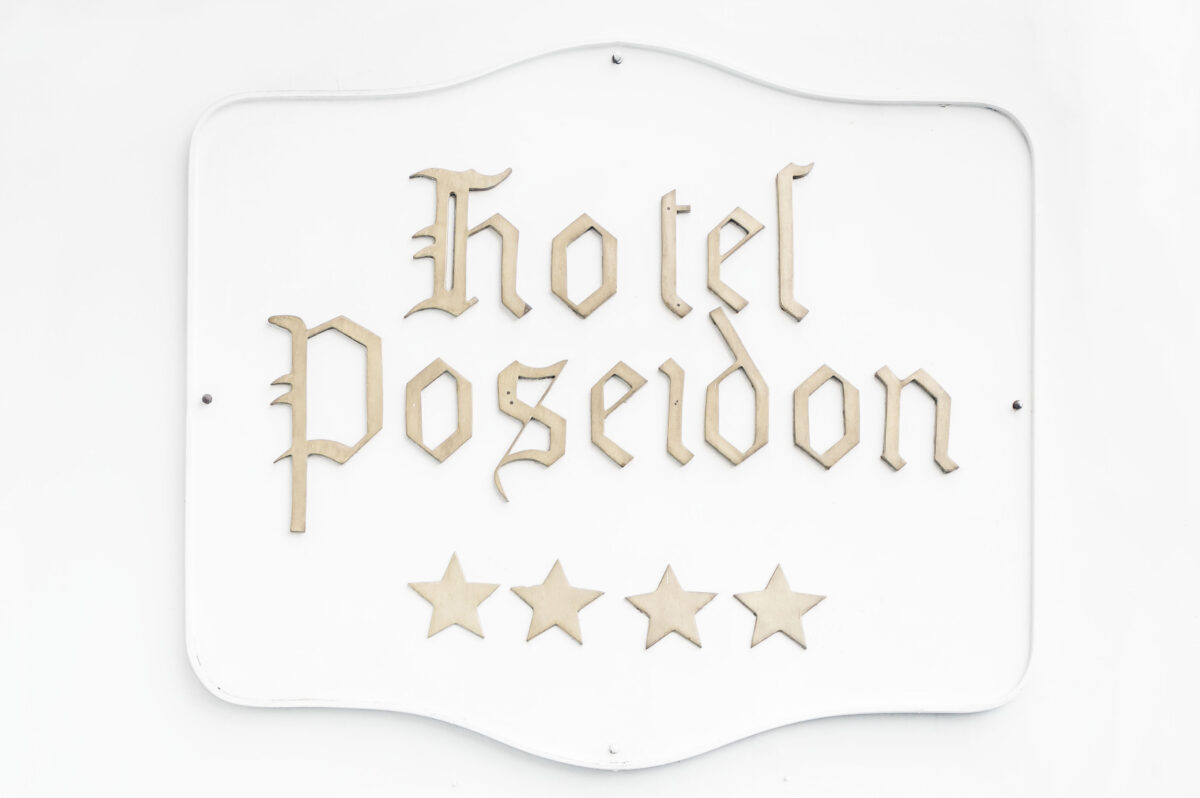 A Remarkable Stay at Hotel Poseidon in Positano
Are you in search of the ultimate luxurious getaway that will leave you in awe? Look no further than Hotel Poseidon in Positano, located on the stunning Amalfi Coast. This 4-star hotel radiates beauty, luxury, and unparalleled service, making it worth every penny. Not to mention, this family owned hotel has been in service for over 60 years. From the breathtaking views to the exceptional amenities, you will not regret splurging on this unforgettable experience.
I began looking into booking Hotel Poseidon for our Italian getaway after reading One Italian Summer by Rebecca Serle. In this book about a mother and daughter, Rebecca details Hotel Poseidon, as it's a place she has stayed many times. I was instantly captivated and knew we needed to stay there. Luckily, Hotel Poseidon did not disappoint and I can't recommend this hotel enough.
Related Posts:
Our 10 Day Italy Itinerary as First Timers
Discover the 5 Best Places to Eat at in Positano
An Unforgettable Private Boat Tour from Positano
Hotel Poseidon Offers Stunning Views
From the moment you step onto your balcony or terrace, you will be greeted with jaw-dropping views of the picturesque landscape that surrounds the hotel. The sparkling blue waters, the colorful buildings perched on the cliffside, and the lush greenery of the surrounding hills all blend together to create a scene that is straight out of a dream. Whether you are enjoying a meal at the hotel's rooftop restaurant or simply lounging by the pool, the views are sure to leave a lasting impression. So sit back and take it all in – you won't want to miss a moment of the magic. But the stunning views are just the beginning of what makes Hotel Poseidon a truly special experience.
Check out these incredible views from our balcony:
View this post on Instagram
Impeccable Service: Our Every Need Met
At Hotel Poseidon, the staff goes above and beyond to ensure that every guest's needs are met. From the moment you arrive, you will be greeted with warm smiles and a willingness to make your stay as comfortable and enjoyable as possible. Whether you need recommendations for local restaurants or help arranging transportation, the concierge is always available to assist you. Housekeeping keeps your room spotless and well-stocked. The waitstaff at the hotel's restaurant ensure that your dining experience is nothing short of exceptional.
Whatever your request may be, the staff is dedicated to making it happen with efficiency and a smile. The impeccable service at Hotel Poseidon truly sets it apart from its competitors, making it worth the splurge for those looking for a truly exceptional experience.
For example, upon check-in we were told if our mattress was uncomfortable, they would be happy to switch it out with another. I also made them aware that we were celebrating our 10 year wedding anniversary when I booked with them. They then gifted us a bottle of Prosecco and treated us like royalty on the bar terrace as we watched the sunset.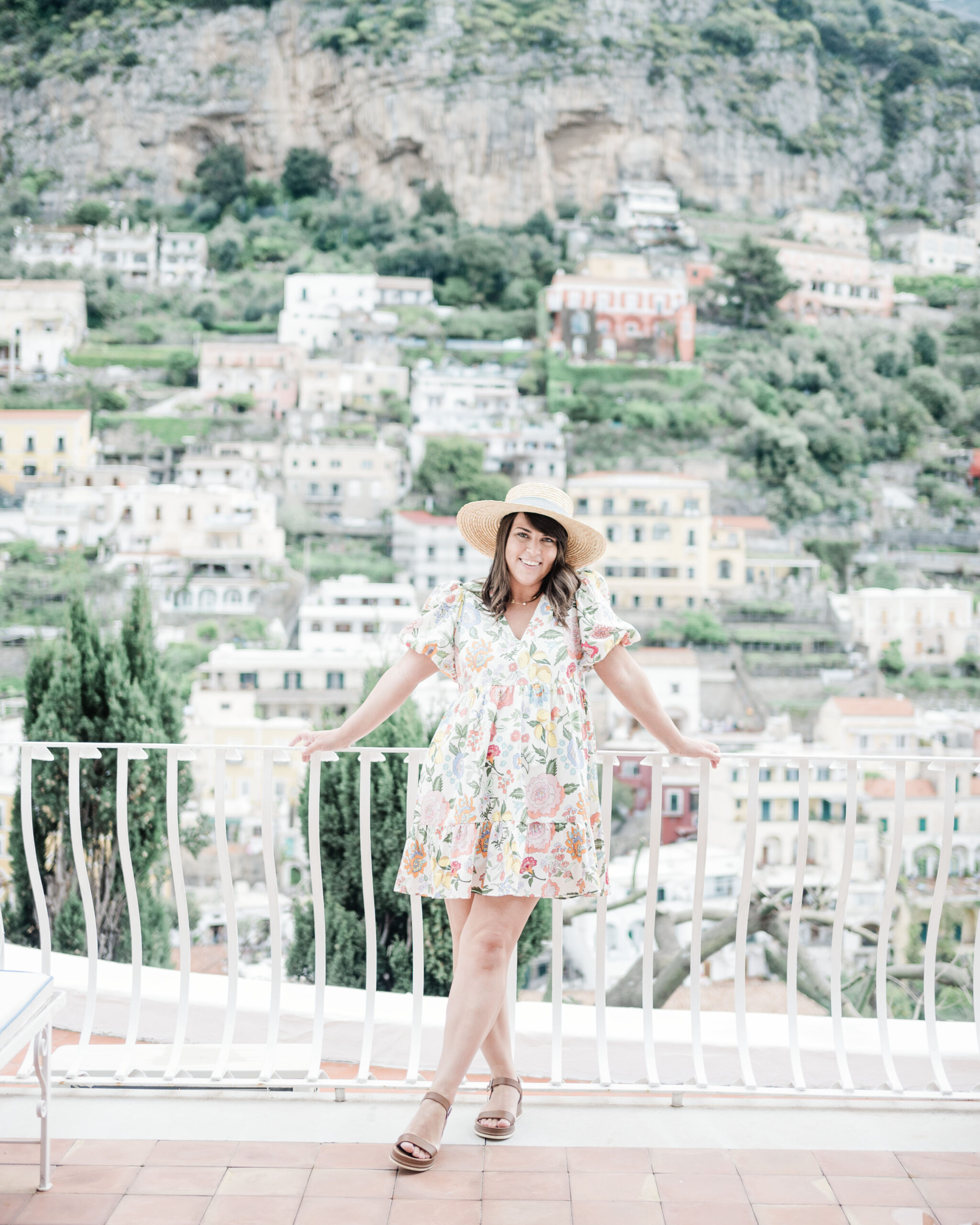 Luxurious Amenities at Hotel Poseidon
With such outstanding service, guests at Hotel Poseidon are pampered from the moment they arrive until the moment they depart. But, the hotel's luxurious amenities take the indulgence to the next level. Each room is equipped with plush bedding, fluffy towels, and high-end bath products for a truly spa-like experience. And if you want to take relaxation to another level, the hotel's on-site spa offers a variety of treatments, all carried out by professional therapists in a tranquil environment.
Feeling adventurous? There's a vintage beetle bug that is available to drive at no charge for guests. Unfortunately it is a popular commadity. So be sure to request the car when you check in. It's also important to note that the vehicle is stick shift. Sadly, we didn't even see the vintage car during our stay as we were away from the hotel most days.
In addition, the hotel's rooftop pool is an excellent spot to bask in the sun and unwind. With all of these amenities at your fingertips, it's easy to see why Hotel Poseidon is an ideal location for those seeking a luxurious and stress-free getaway. Speaking of location, let's explore why Hotel Poseidon's location in Positano is the perfect base for your Italian vacation.
Every detail is truly magical:
Perfect Location: The Best of Positano
Positano is undoubtedly one of the most charming and picturesque destinations in Italy. There is no better place to experience it than from Hotel Poseidon. Nestled on a hillside overlooking the sea, the hotel enjoys an enviable location that captures the essence of Positano. From here, guests can explore the narrow streets lined with colorful houses, browse artisanal shops, and dine in local restaurants.
And when you've had your fill of exploring, you can retreat to the hotel's peaceful haven, with its panoramic views and serene atmosphere. With such a perfect location, it's no wonder that Hotel Poseidon is a top choice for travelers. Now, let's check out the dining options at the hotel, which are sure to delight your taste buds.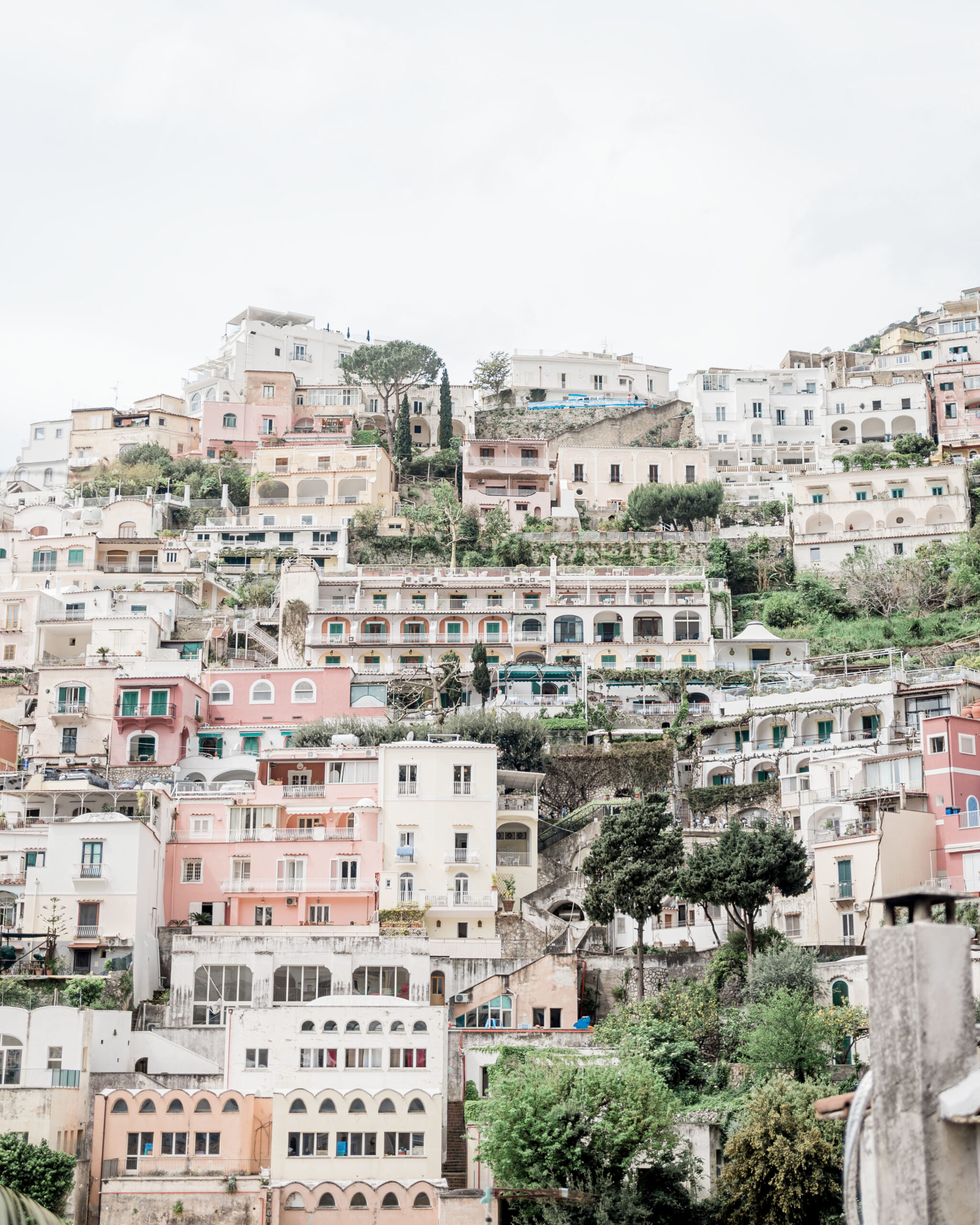 Dining: From Breakfast to Dinner
At Hotel Poseidon, dining is an experience that goes beyond just satisfying your hunger. From breakfast to dinner, the hotel's restaurants and bars offer a range of delicious options that cater to all tastes and preferences.
Guests can enjoy a buffet breakfast each morning that includes croissants, pastries, pancakes, eggs, and more. You can also read the Poseidon Times as you eat your breakfast, which is a daily newsletter printed out by Hotel Poseidon. I certainly enjoyed starting every morning with a cappuccino and being greeted with smiles from the staff. I must say it was also always so peaceful at morning time.
The hotel's main restaurant, Il Tridente, serves up traditional Italian cuisine with a contemporary twist. The menu is created with locally sourced ingredients and changes regularly to reflect the seasonality of the produce. The restaurant's terrace overlooks the sea and is the perfect spot for a romantic dinner. Reservations are required to dine at Il Tridente.
In addition, for something more casual, the Pool Bar offers light bites, salads, sandwiches, and freshly squeezed juices throughout the day. Located next to the hotel's pool, the bar provides stunning views of the coastline, making it a relaxing spot to enjoy a daytime snack or cocktail. You can also enjoy the bar at night, which is the perfect place to catch the sunset.
No matter your dining preference, Hotel Poseidon has something to offer for everyone. And with such high-quality food and drink options, it's no wonder guests keep coming back for more.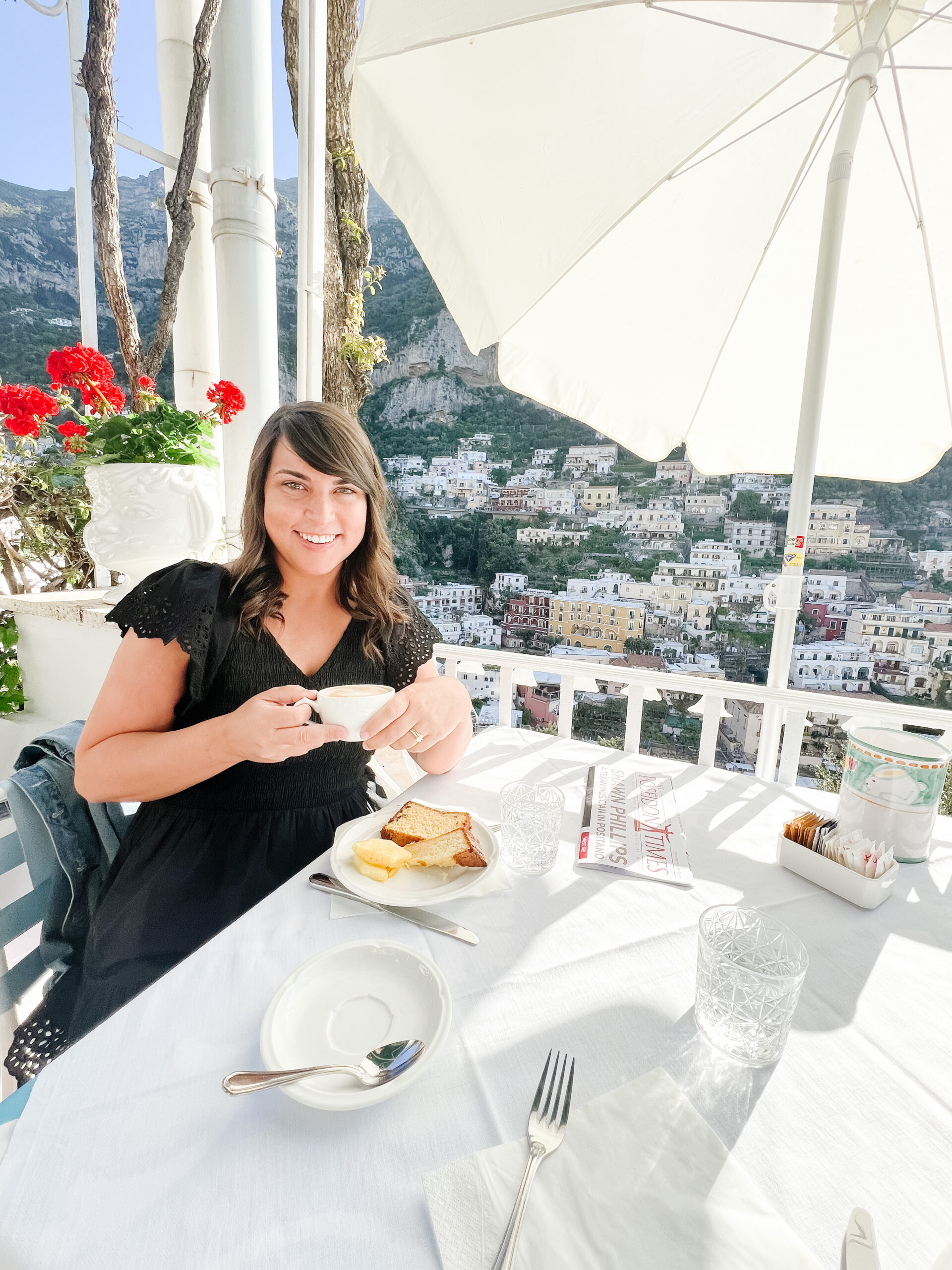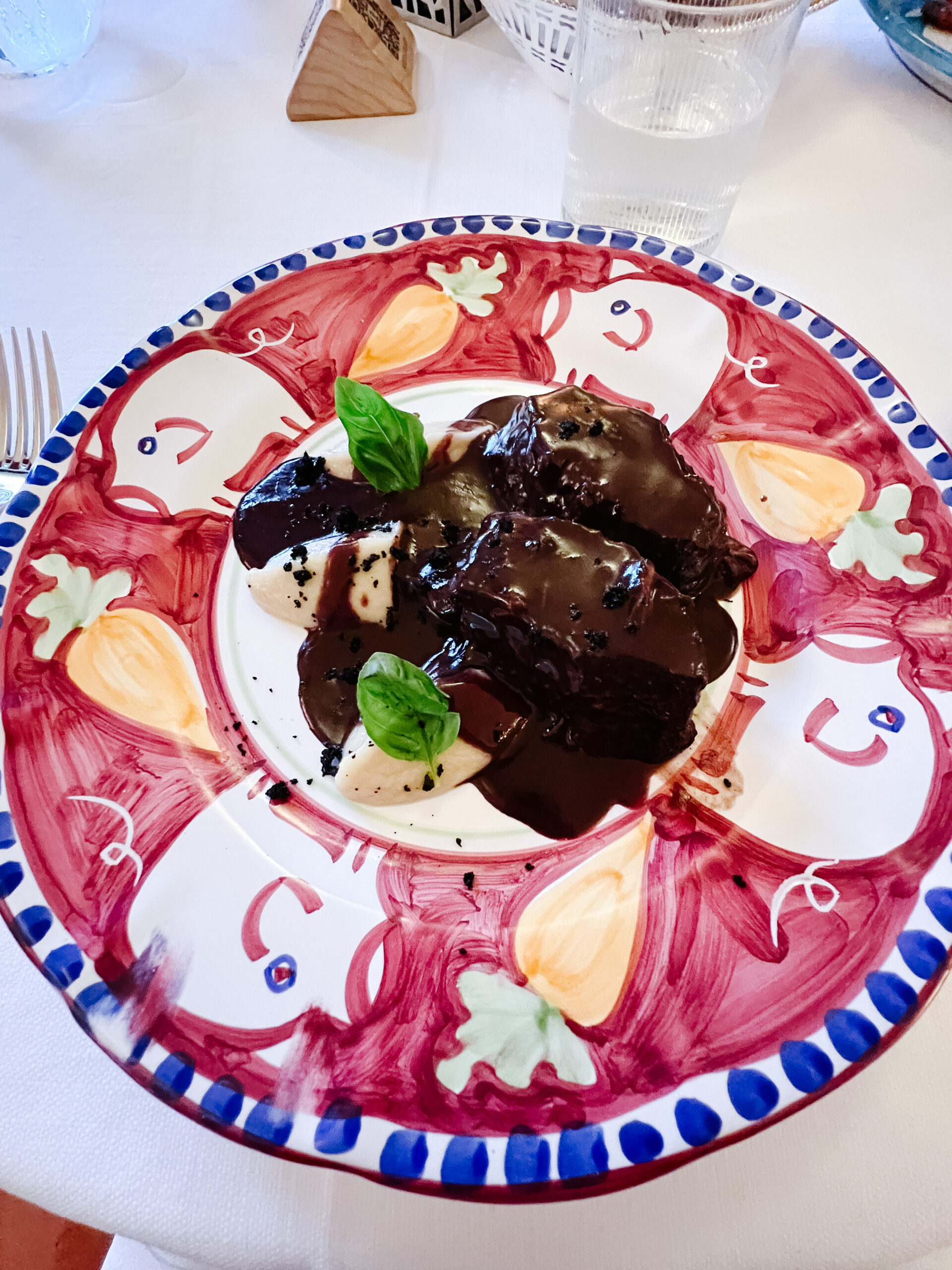 Conclusion
Finally, Hotel Poseidon in Positano is a luxurious haven that offers you an unforgettable experience on the Amalfi Coast. Stunning views, impeccable service, luxurious amenities, and more, make a stay at this hotel worth every penny. The beauty and magic of Positano are unmatched and Hotel Poseidon provides the perfect setting to soak it all in. So why hesitate? Book your stay today and let the enchantment of this coastal gem mesmerize you.
Tip: BOOK EARLY! We reserved our room almost 9 months before our trip. When I checked prices (out of curiosity) closer to the dates of arrival, the prices had doubled or more.
Like this post about Hotel Poseidon? Pin it!