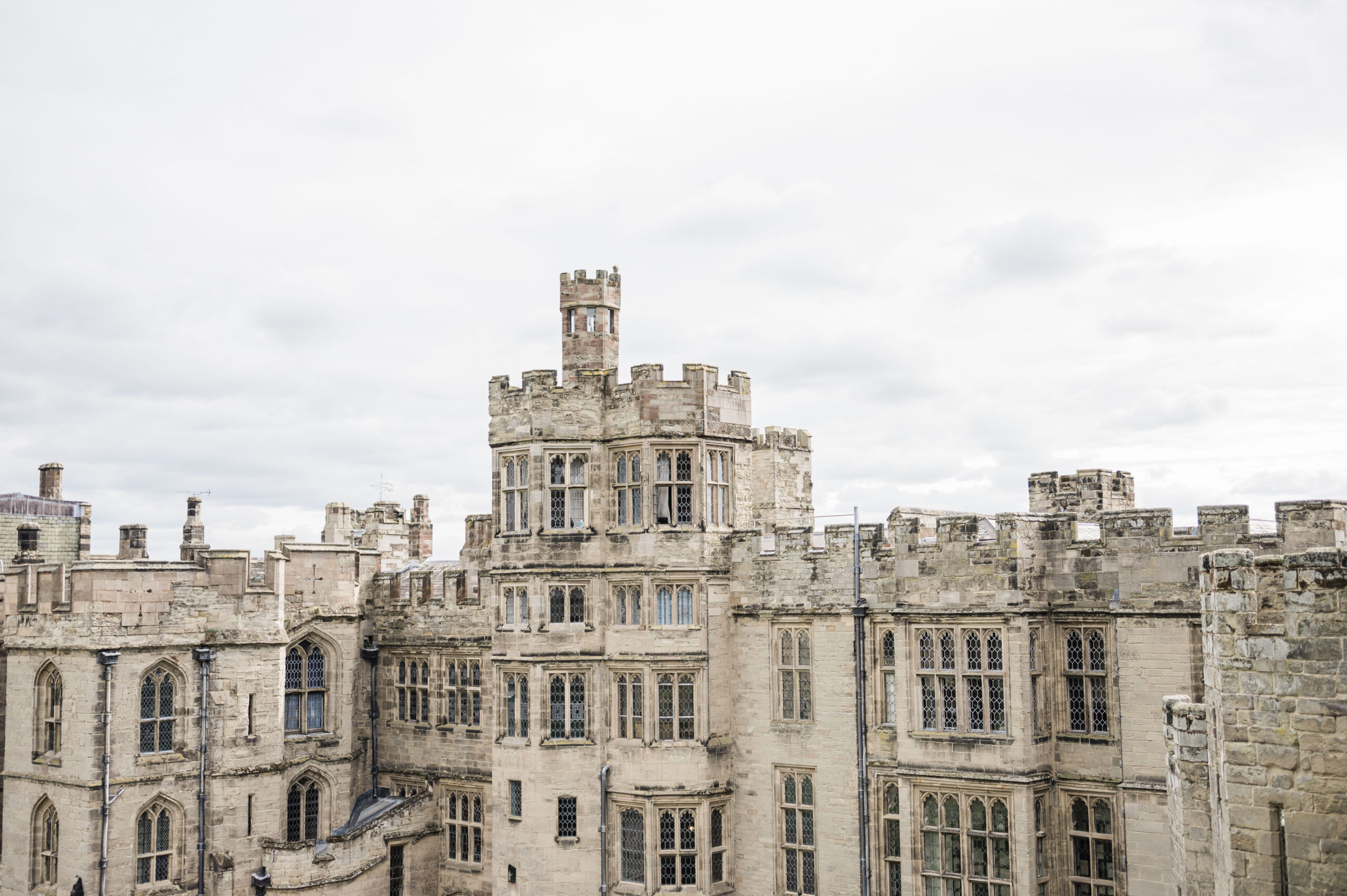 Day Trip from London to Warwick Castle, Oxford, & More
John & I always enjoy taking guided day tours whenever we travel. We had originally booked two tours while we were in London, but due to the Queen's funeral, one was cancelled. Initially, we planned to take the Stonehenge, Windsor, and Oxford tour, but because Windsor would be closed, we switched to Warwick Castle, Stratford Upon Avon/Shakespeare's Birthplace, and Oxford. I'm sure you're thinking WOW that's a lot for one day, believe me, it was. You can expect a day trip from London to be about 12 hours long.
One thing to note, these tours do not offer hotel pickup. You need to meet at the Victoria Coach Station. We found it super easy to find Evan Evans and there are usually plenty of people around to ask for help.
Related Posts:
Helpful Tips for Planning a Trip to London
4 Day London Itinerary for First Timers
A Day Trip from London with Evan Evans
With so much to see and do in England, a day trip from London is a great way to see more famous sites if you don't have a car. It's also helpful to have a guide who provides history and background information if you're unfamiliar.
First Stop: Warwick Castle
Our first stop was Warwick Castle. Warwick Castle is a medieval castle developed from a wooden fort, originally built by William the Conqueror during 1068. Warwick is the county town of Warwickshire, England, situated on a meander of the River Avon.
The original wooden motte-and-bailey castle was rebuilt in stone during the 12th century. During the Hundred Years War, the facade opposite the town was refortified, resulting in one of the most recognizable examples of 14th-century military architecture. It was used as a stronghold until the early 17th century, when it was granted to Sir Fulke Greville by James I in 1604. Greville converted it to a country house, and it was owned by the Greville family (who became Earls of Warwick in 1759) until 1978, when it was bought by the Tussauds Group.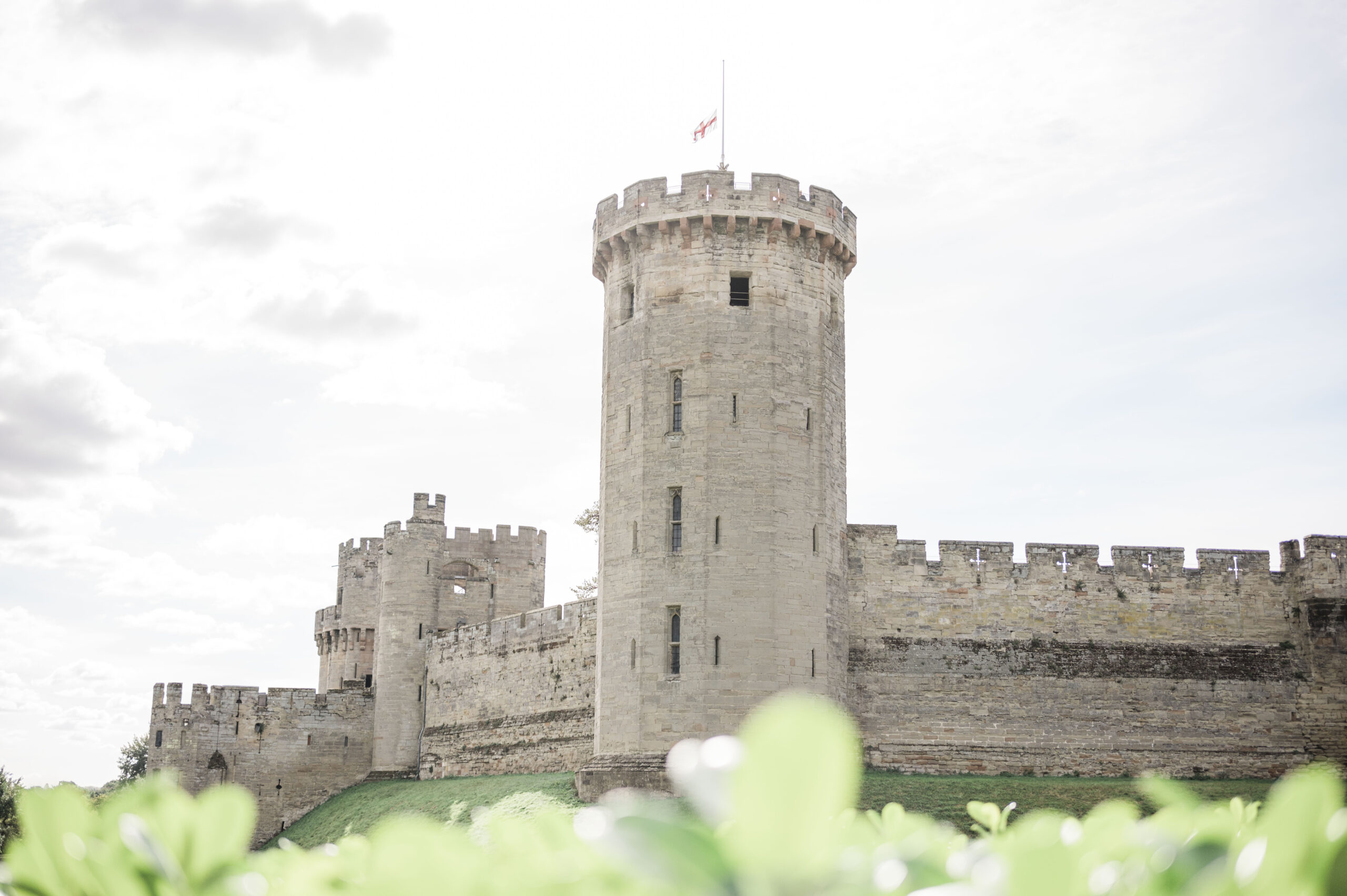 We had a great deal of free time at Warwick Castle to explore the various parts of the castle and the grounds. Since Merlin Entertainment purchased the castle, there are now several shows and attractions, as well as, a themed kids area. We had about 80 minutes to explore ourselves before meeting back at the bus, so John and I opted to walk around and climb the towers rather than see any shows.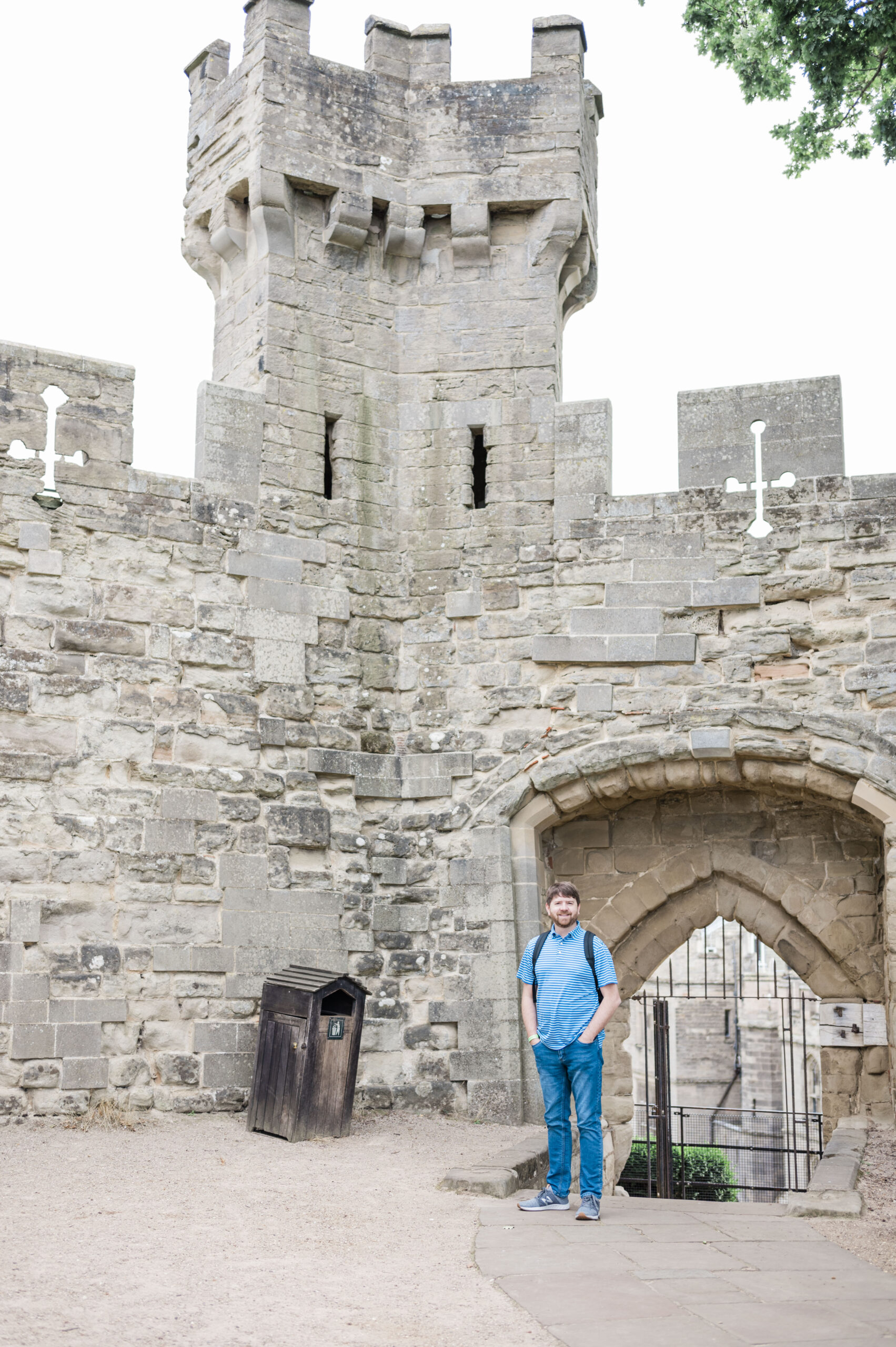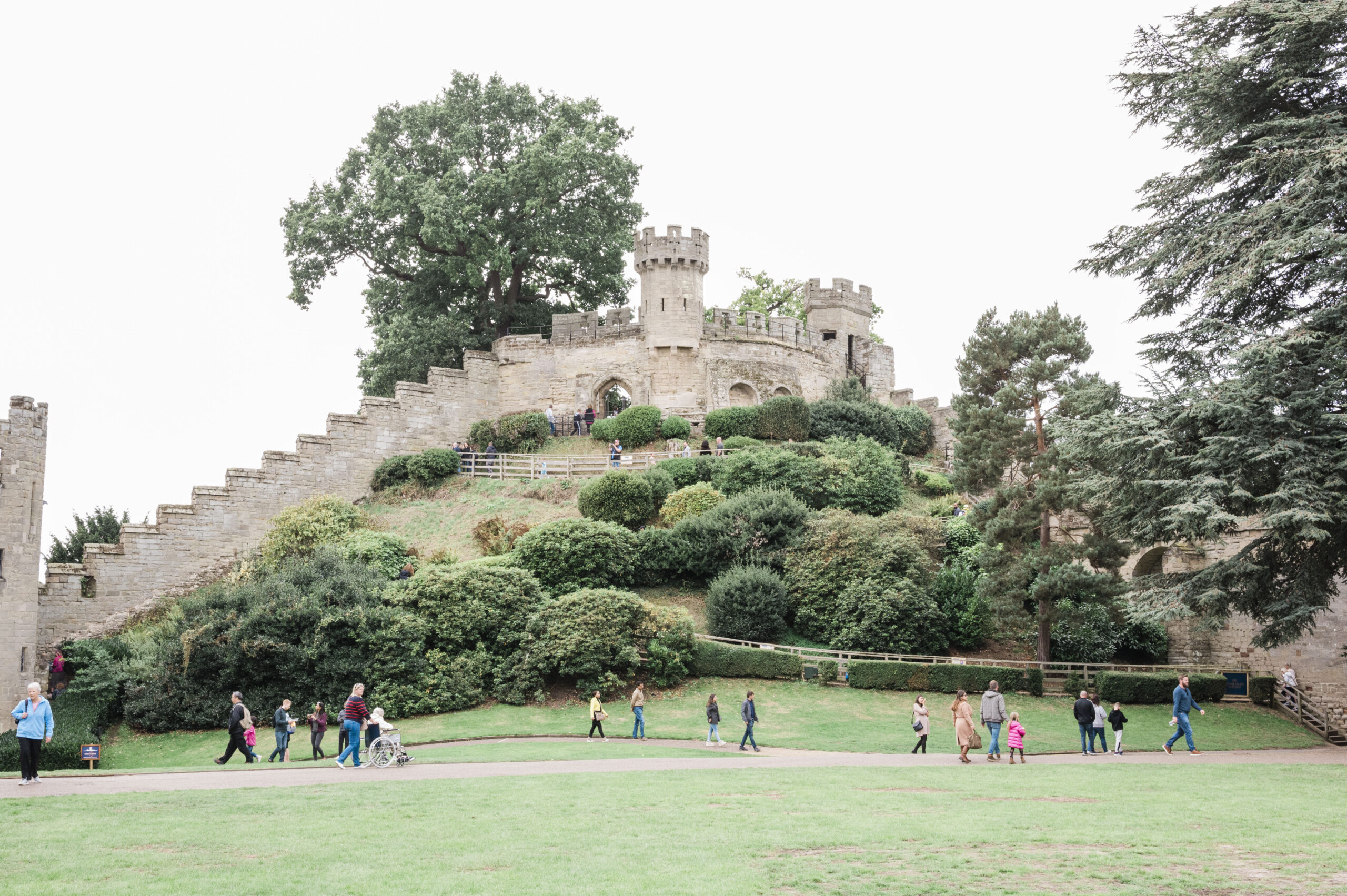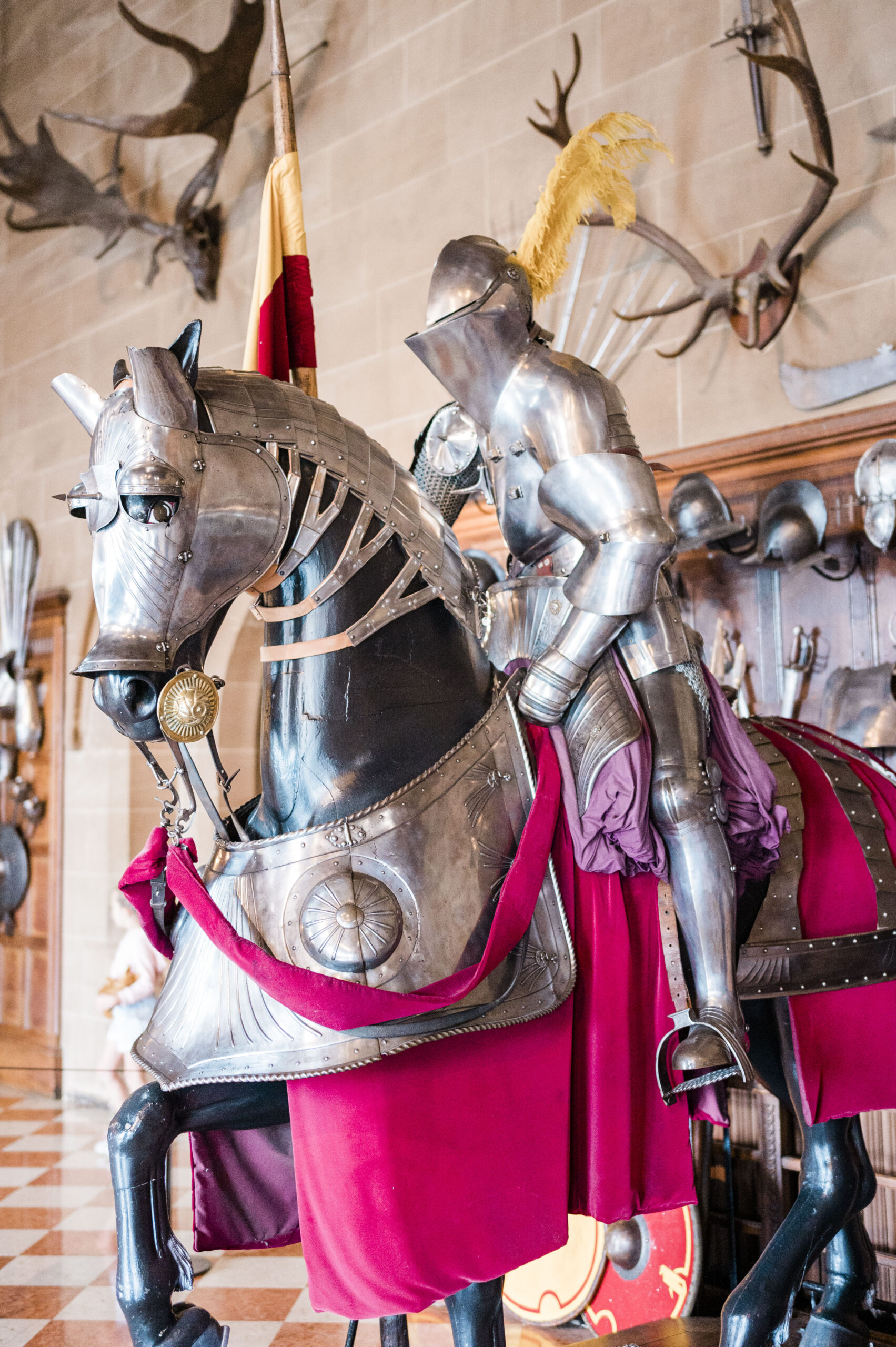 Stop Two: Shakespeare's Birthplace/Stratford Upon Avon
Next stop, Stratford Upon Avon! From Warwick Castle, you'll ride the bus for about 20 minutes before arriving at Shakespeare's Birthplace. Included at this stop is a guided tour through Shakespeare's home. You'll also drive through the gorgeous Cotswolds.
While each stop you are given an hour and half, because we took a guided tour through the Shakespeare Museum, we weren't left with much free time to explore the town. There are tons of local shops to buy souvenirs from and several dining options.
It's recommended that you grab some sort of lunch at this stop. We did some speed walking to ensure I could look in several shops and John picked us up some sandwiches that we could eat on the bus. This is one stop we wish there was more time given since there was so much to see and do.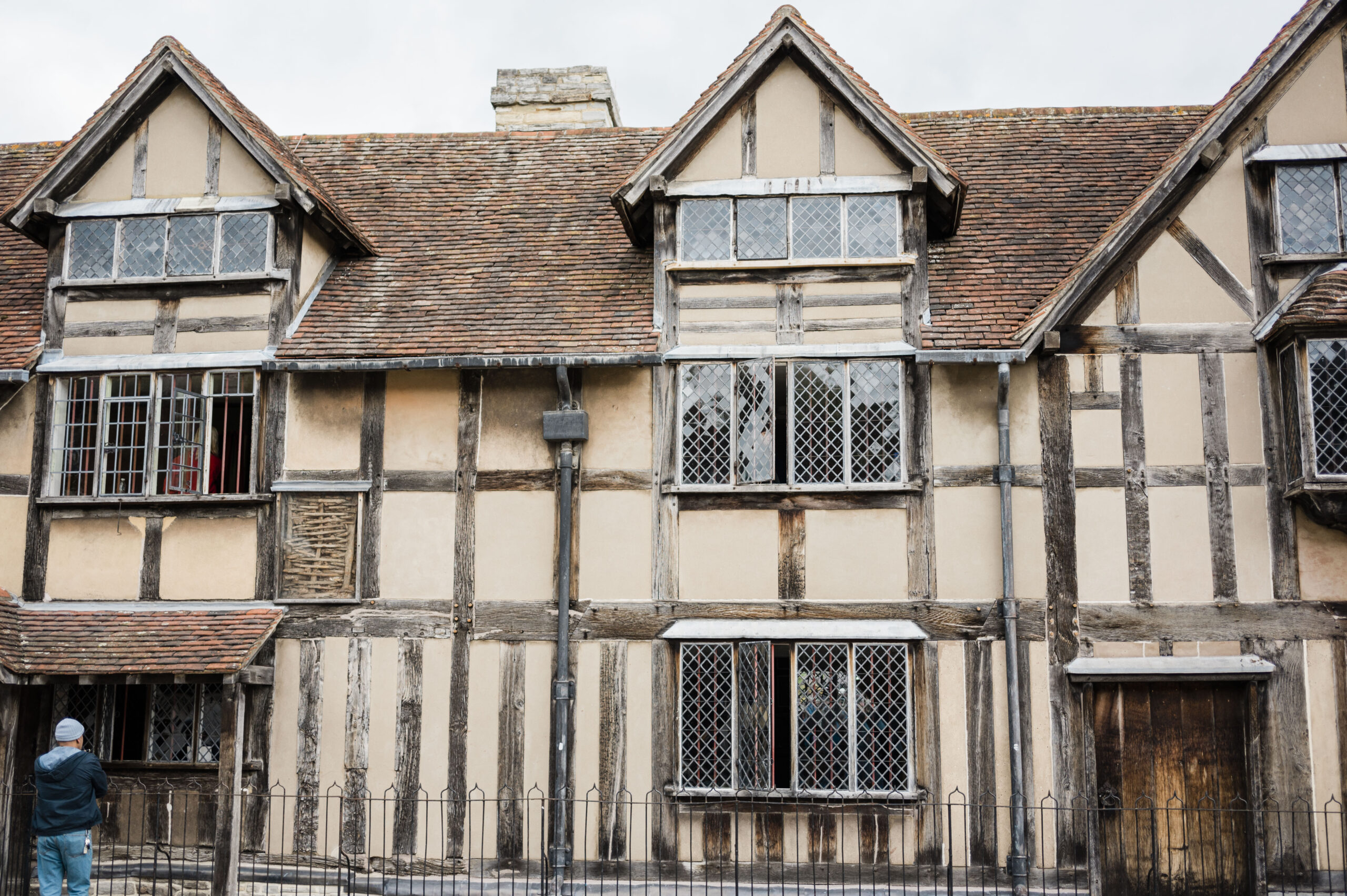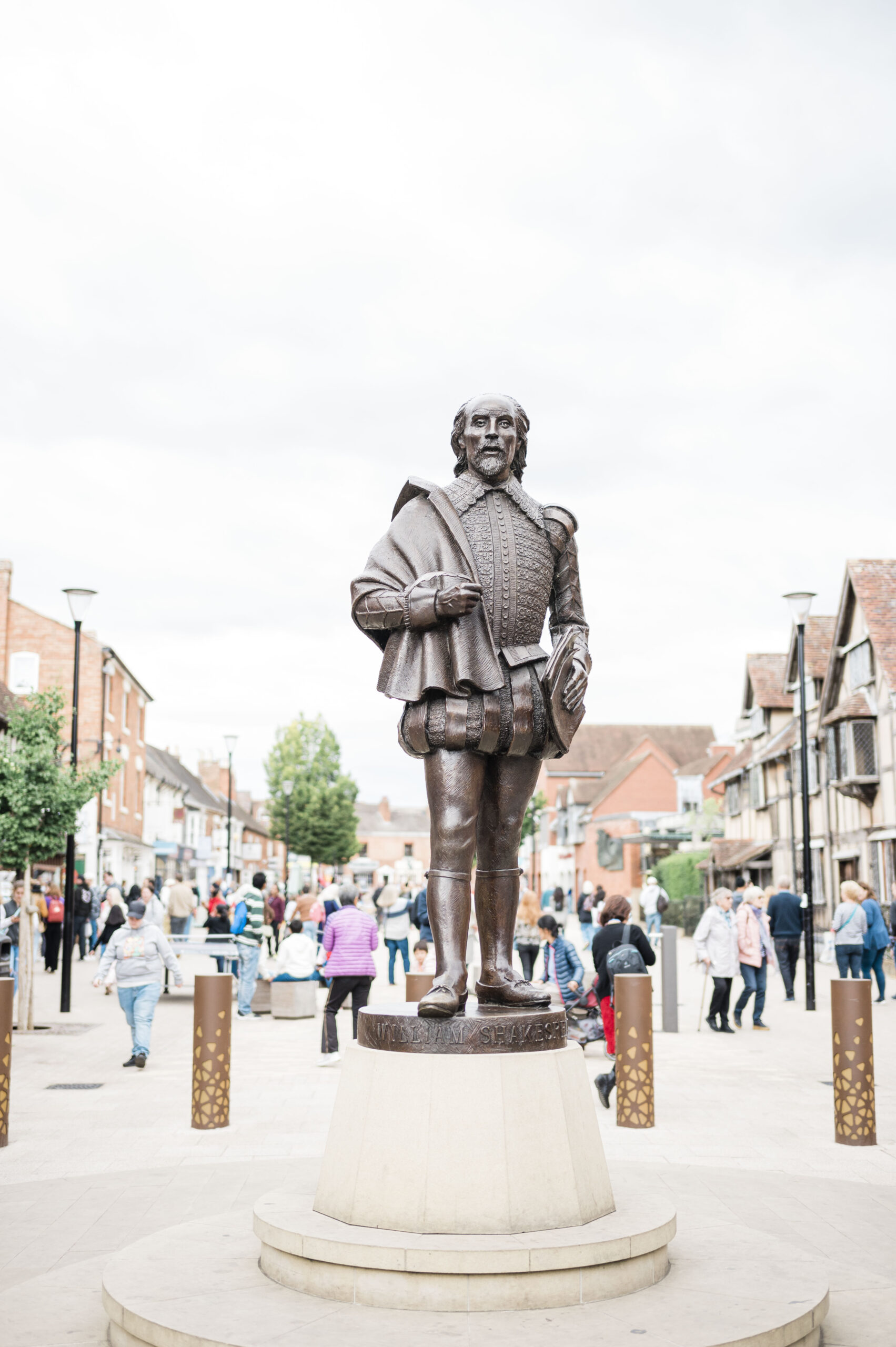 Stop Three: Oxford
Our last stop of the day was Oxford. Oxford came highly recommended, so I knew I wanted a tour that included this as a stop. Oxford is one of the oldest and most celebrated university cities in the world.
At this stop, you will be guided throughout Oxford and provided all the information you could possibly imagine. You will also see some of the famous locations that Harry Potter was filmed. I must admit, at this point of the tour I was getting tired and had very much tapped out in wanting to hear any more history. I would have preferred to walk around on our own and do some shopping. We did have about 20 minutes to shop, but it could've been more.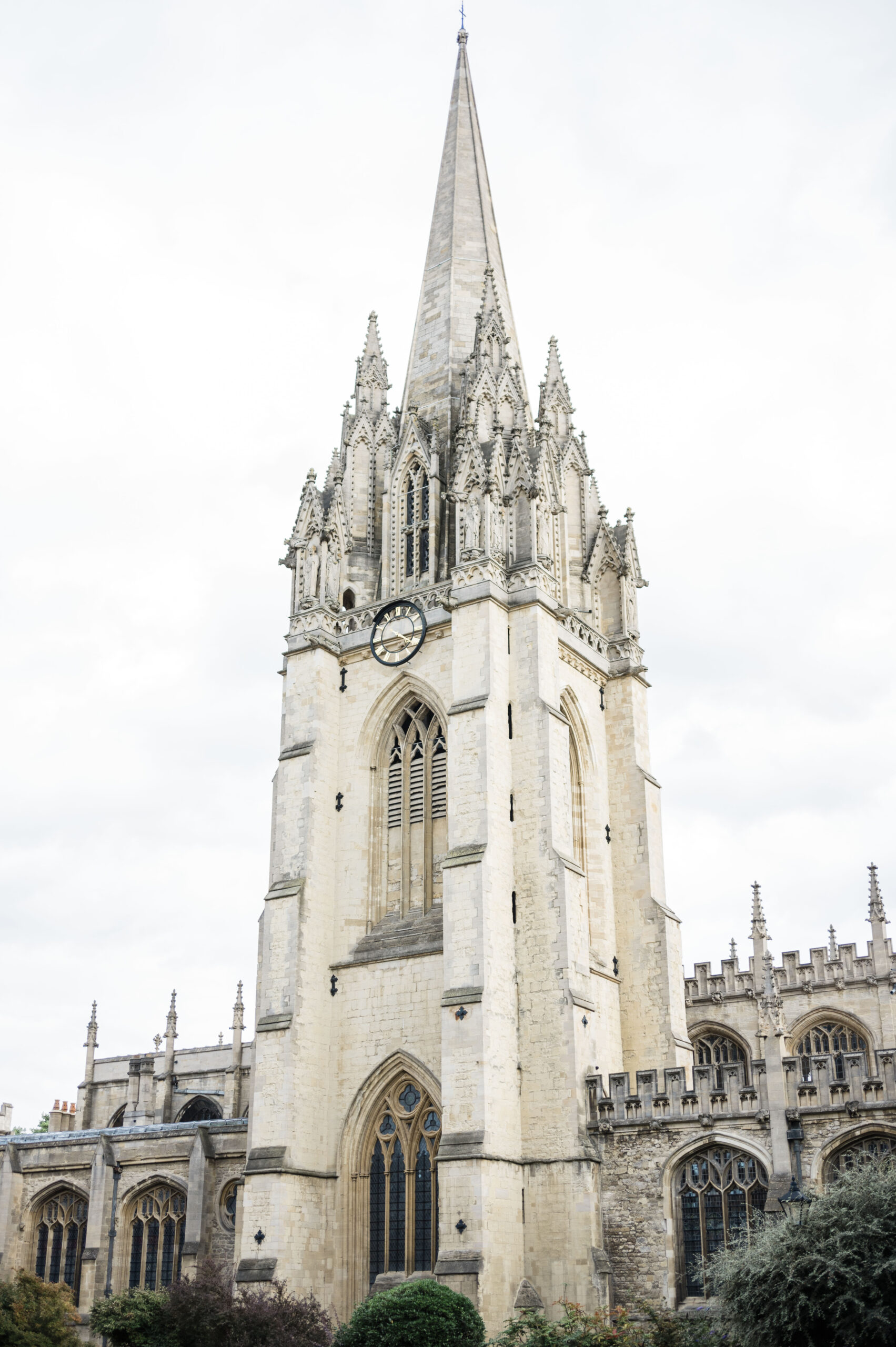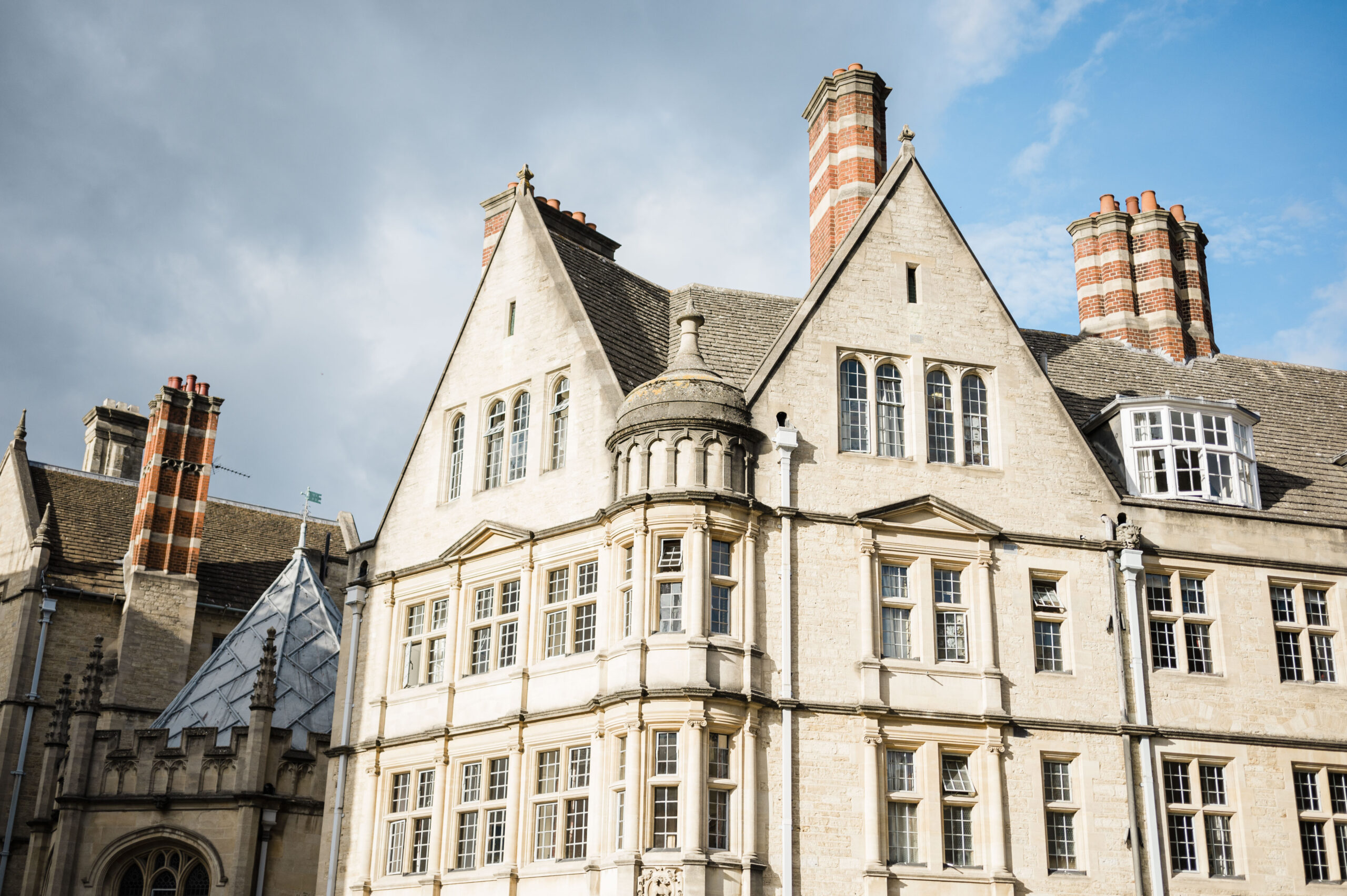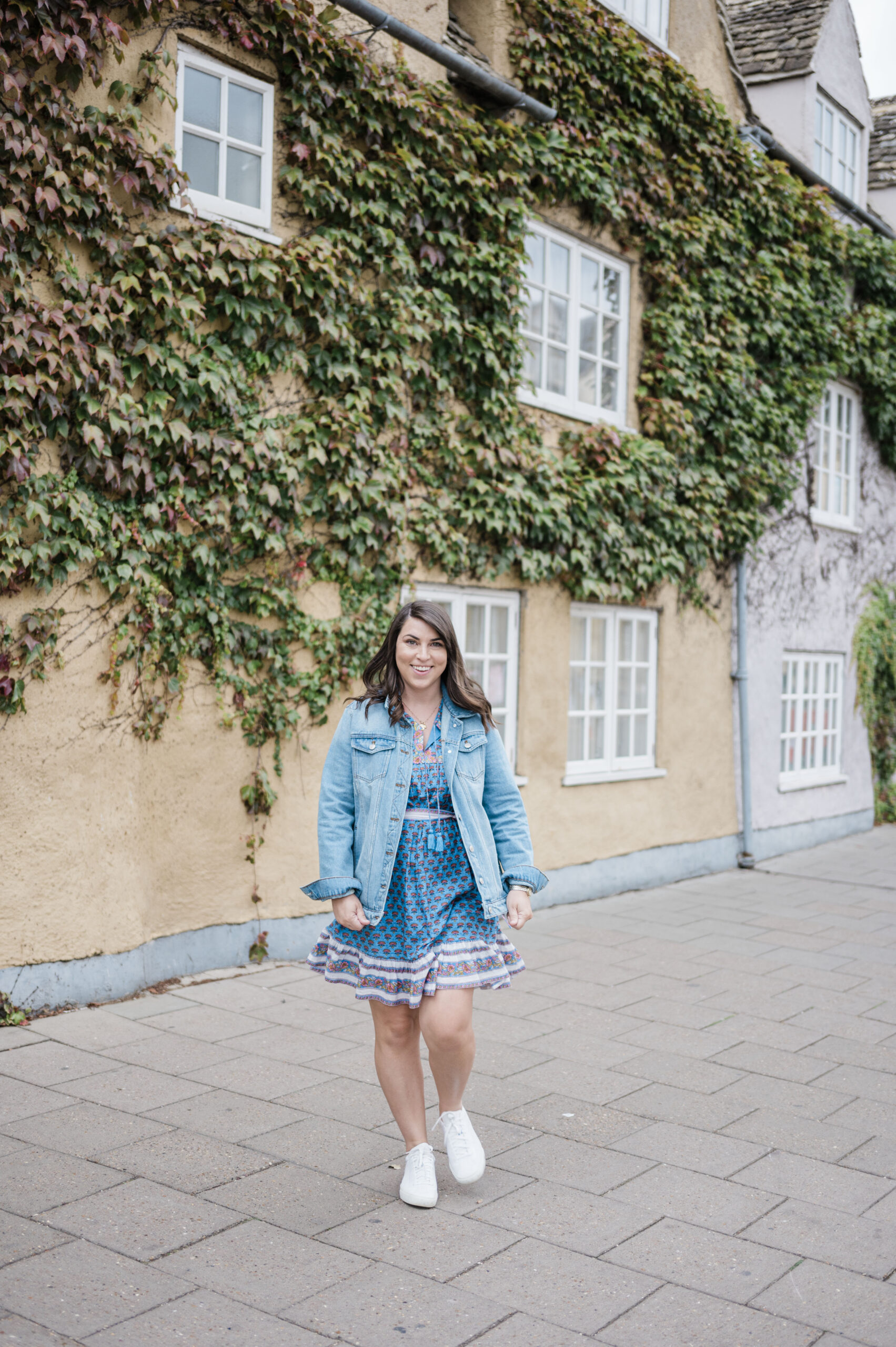 A Day Trip from London: Conclusion
Overall, we really enjoyed our tour with Evan Evans. They offer day trips to Stonehenge, Warner Brother Studios, Leeds Castle, Paris, and so much more. Our tour guide, Catiya, was very knowledgable and provided us so much history about each of our stops. I would highly recommend taking any tour with Evan Evans if your prefer guided tours. You can easily spend a full day at any of these locations if you opted to visit on your own.
Have you ever taken a day trip from London? What has been your favorite day trip?
Save a Day Trip from London with Evan Evans on Pinterest!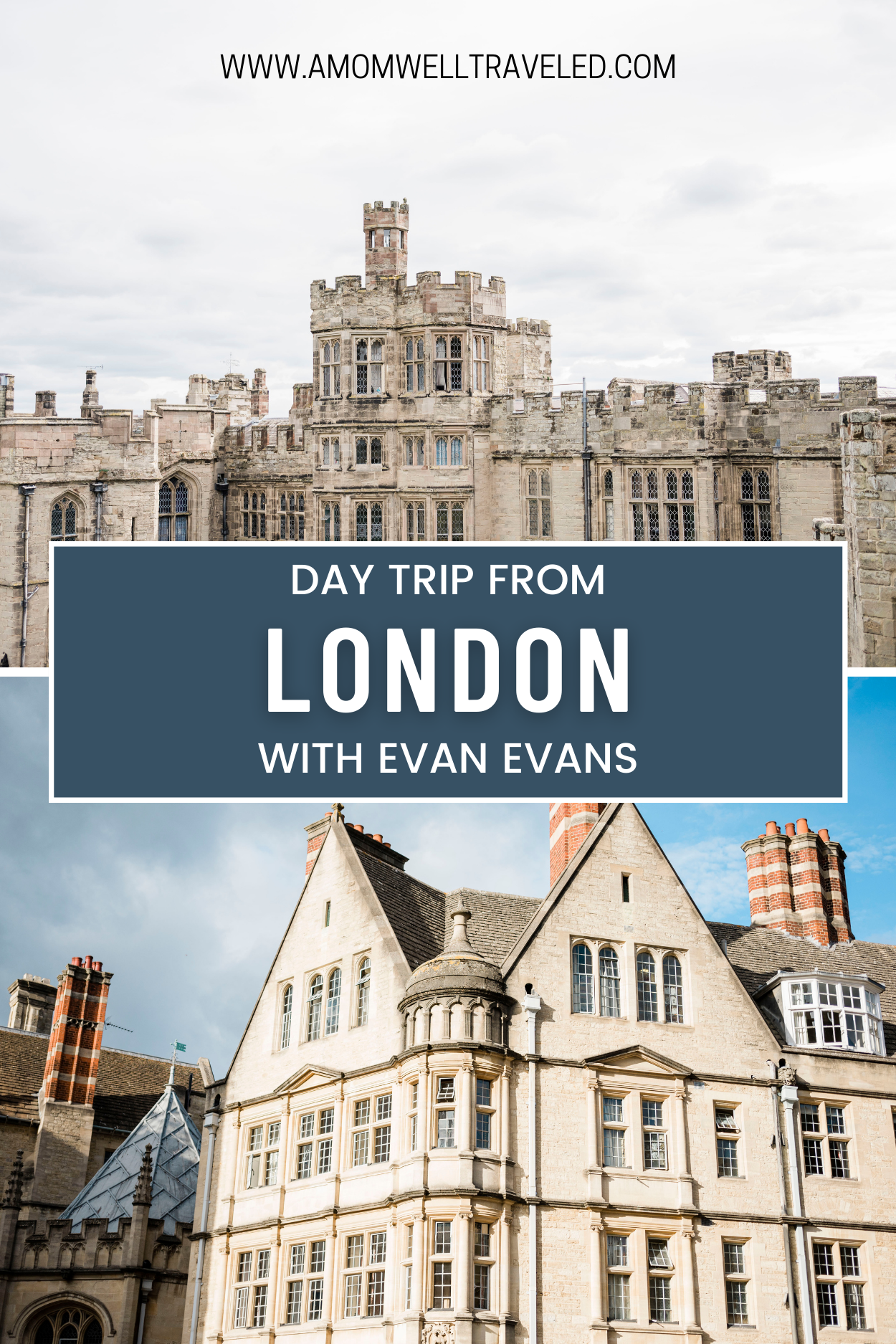 *This post contains affiliate links meaning at no additional cost to you, I earn a commission if you click through and make a purchase.*