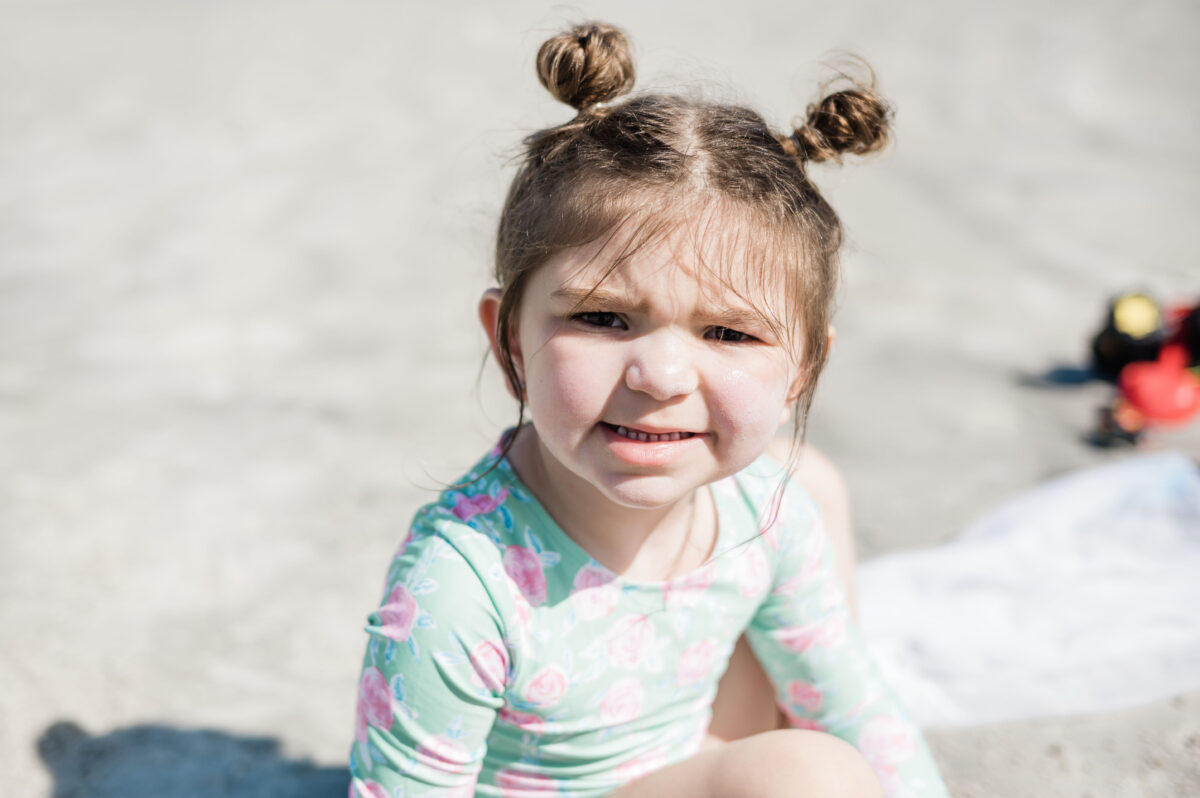 Discover the Magic of Saint Augustine with a 4 Day Family Vacation
Explore the charming atmosphere of Saint Augustine with your family on a 4 day getaway. You'll experience the unique historical atmosphere with exciting activities and enjoy plenty of time relaxing on the beaches.
Related Post:
Ultimate Amazon Beach Day Essentials
Where to Stay in Saint Augustine
To experience the best relaxation, I recommend staying a little south of historic Saint Augustine. We stayed in Butler Beach, which is about 20 minutes from downtown, but you still have plenty of restaurants and shopping nearby.
Our Airbnb had its own pool, but was not directly on the beach. It sat about a block from the nearest beach access point, however, during our stay the two closest access points were closed for remodel. That's when we learned we could drive our vehicle on the beach for $10/day. Most drive-on access points recommend vehicles with 4WD as the sand can be soft. The home had 5 bedrooms, 3.5 baths and can comfortably sleep up to 15. We had a total of 8 people (5 adults and 3 children). There is also an outdoor elevator. Overall, the home clean, comfortable, and perfect for our large group. Definitely take a look if you're considering Saint Augustine for your family vacation.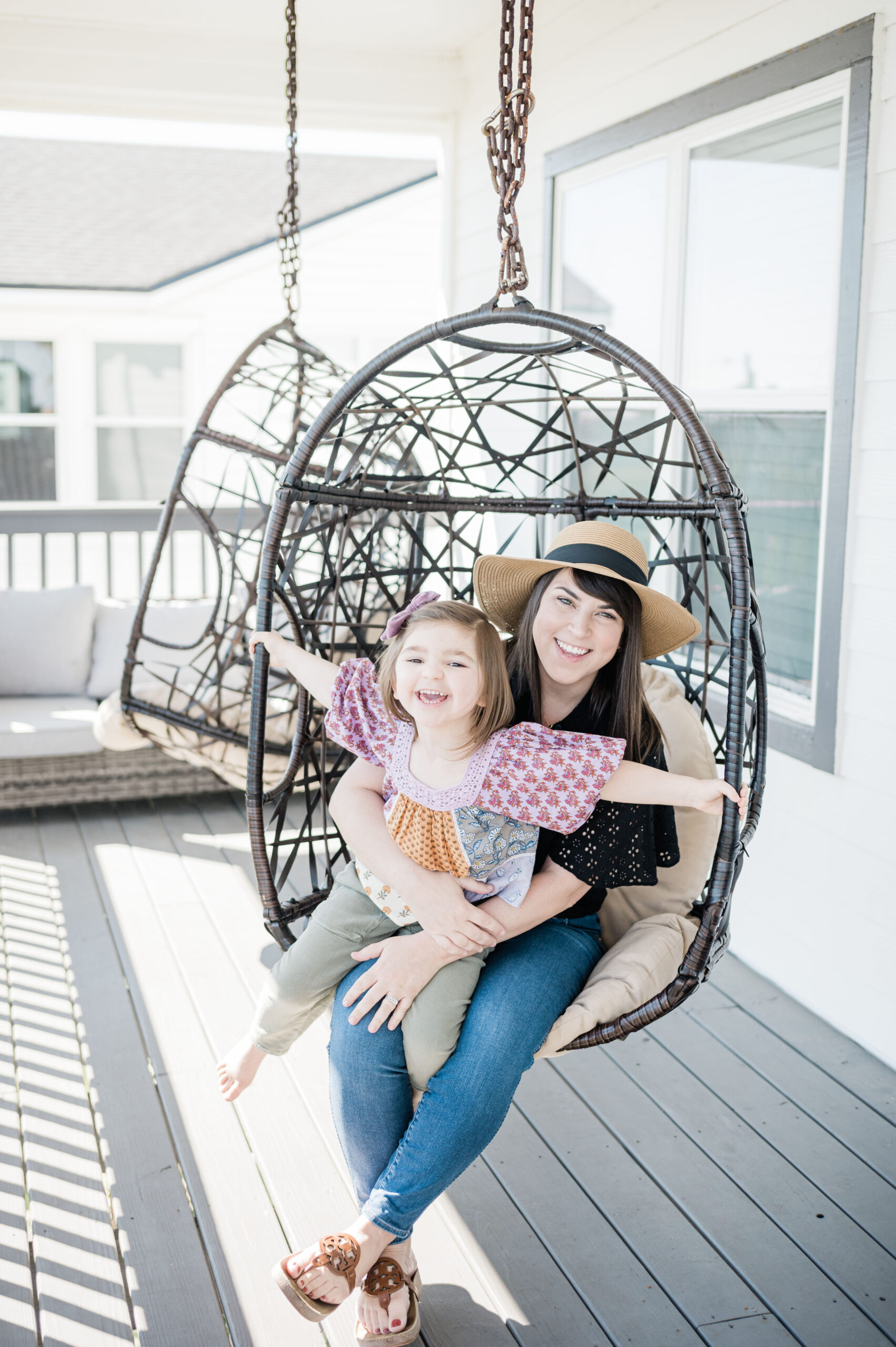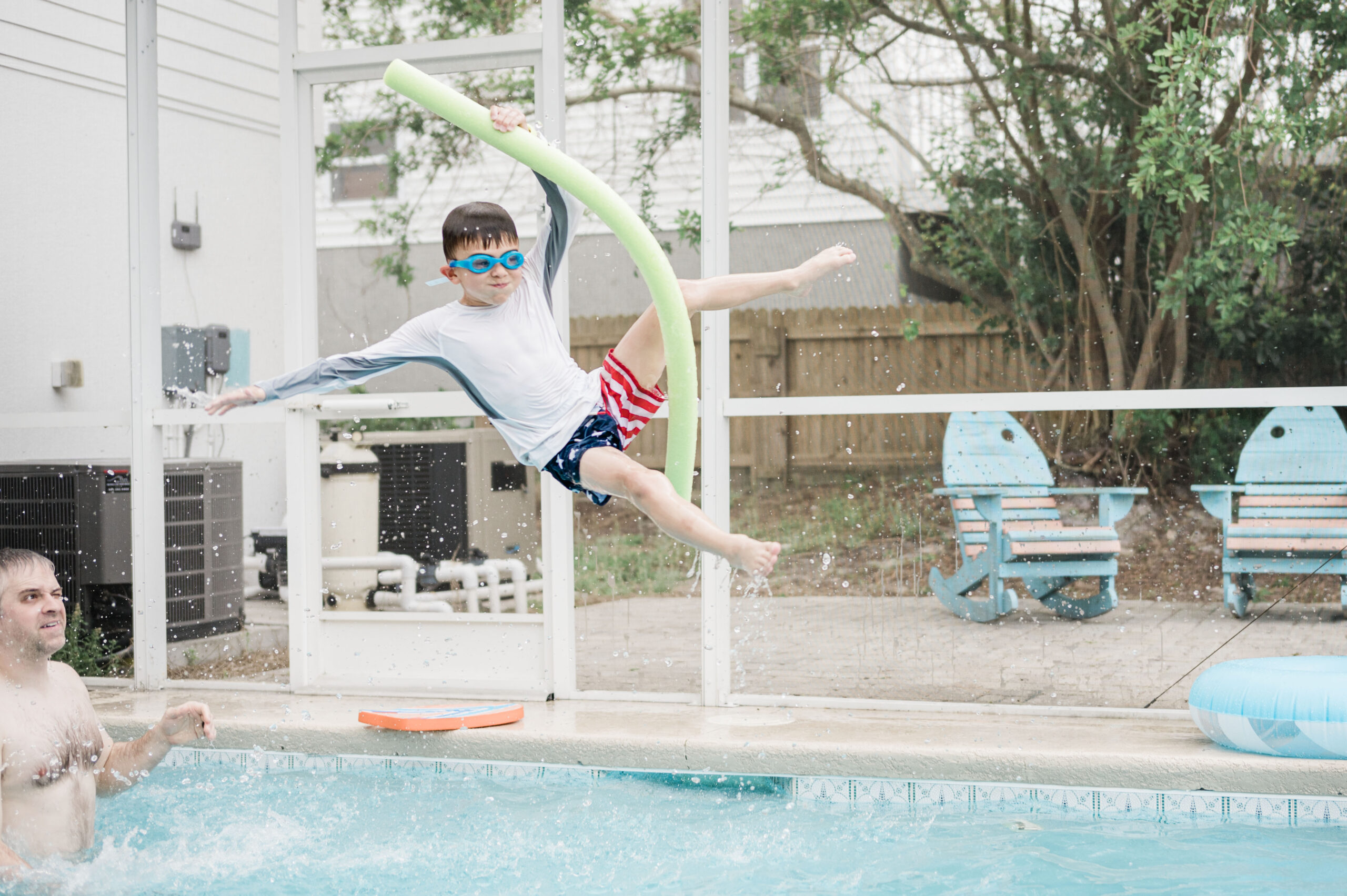 Things to Do in Saint Augustine
Let's face it, when you take a beach vacation most of the time you're probably going to spend your days enjoying the beach (or pool), but Saint Augustine has many more activities to enjoy!
St. Augustine's Alligator Farm
On our first full day in Saint Augustine the temperature was a bit chilly, so we opted to skip the beach until it warmed up. If you know Eleanor, you know she LOVES alligators, so it only made sense that we went to the Alligator Farm. The St. Augustine Alligator Farm Zoological Park is one of Florida's oldest continuously running attractions, having opened in 1893. It has 24 species of crocodilians, and also a variety of other reptiles, mammals and birds, as well as, exhibits, animal performances and educational demonstrations.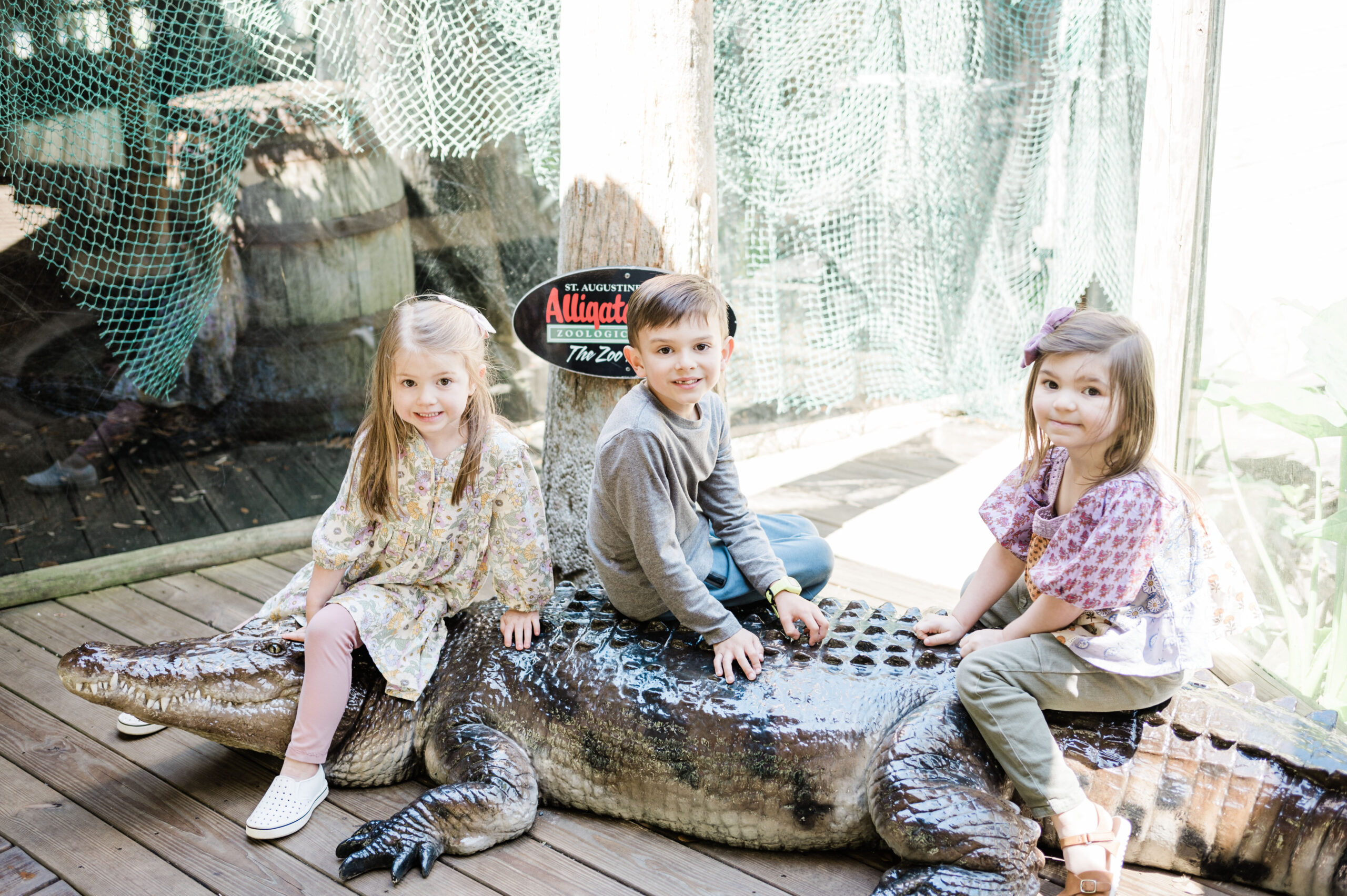 Castillo de San Marcos National Monument
Built by the Spanish in St. Augustine to defend Florida and the Atlantic trade route, Castillo de San Marcos National Monument preserves the oldest masonry fortification in the continental United States and interprets more than 450 years of cultural intersections. If you went to primary school in Florida, chances are you've visited this fort on a school field trip.
Old Town Trolley Saint Augustine
One of the most effective ways to explore historic St. Augustine is with the Old Town Trolley. There are 22 stops and you can hop on and off as many times as you would like in one day. While we did not have a chance to do the trolley tour during this trip, John and I have used the trolley many years ago. Parking can be tricky in downtown Saint Augustine, so using the trolley to get around is the perfect solution. You also receive admission to the old jail or can take a ghost your at night.
Enjoy the Beach
Clearly you can't visit a beach town and not spend a few days at the beach. And that's exactly what we did. We spent half of our trip at the beach, which also happened to be the two warmest days. As I mentioned earlier, we drove on the beach and parked. This made it easy to transport all of our beach items. Don't forget to apply your sunscreen, create some shade with a canopy or umbrella, and keep hydrated.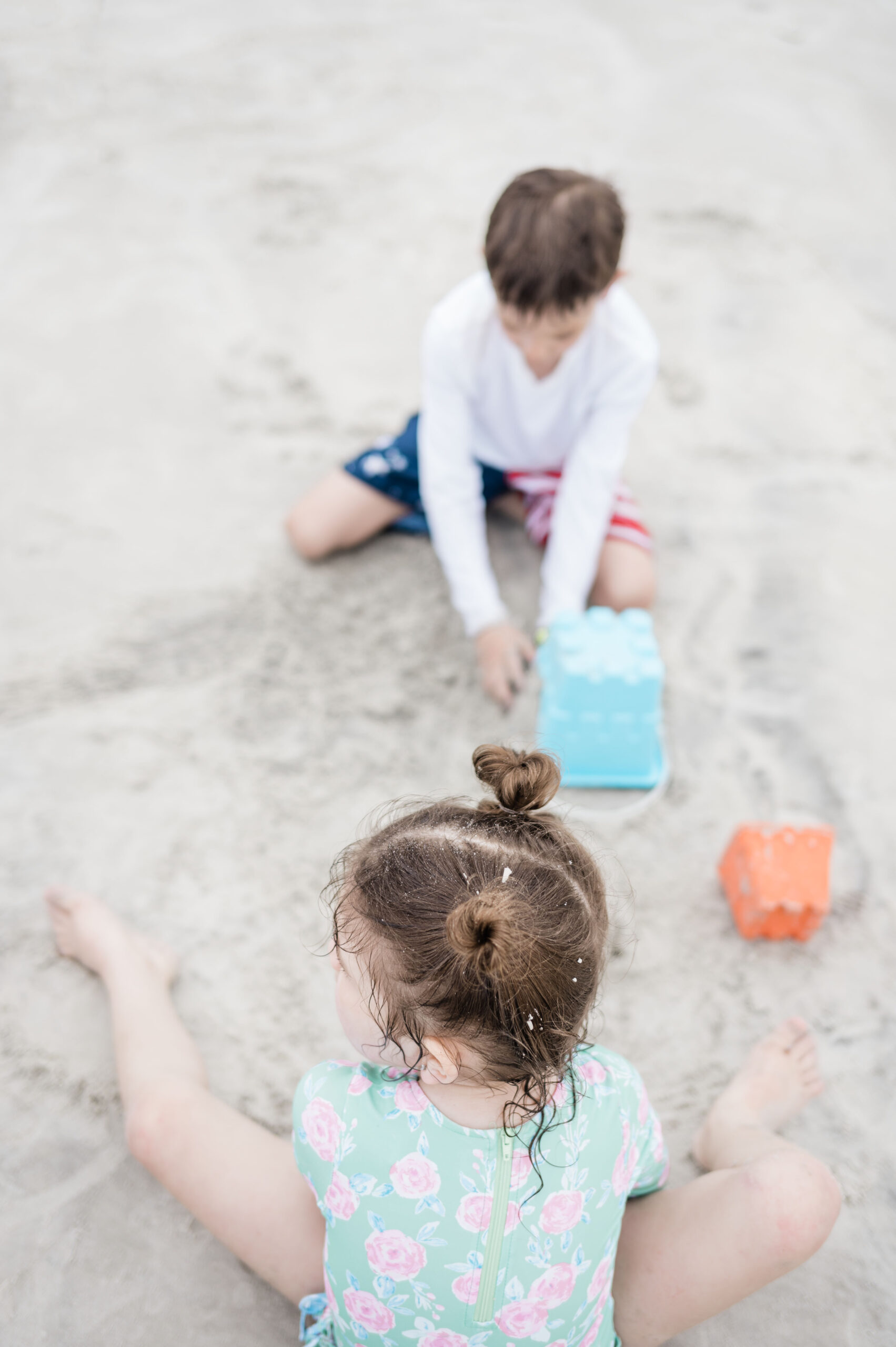 Places to Eat at in Saint Augustine
There's no shortage of great places to eat when it comes to the Saint Augustine area. You'll likely discover many seafood options, great desserts, traditional, and more.
Sunset Grille
Of course, whenever we travel to a destination, I scroll TripAdvisor reviews for places to eat. Sunset Grille was on top of the list in Saint Augustine. Conveniently, it was only 3 miles from our Airbnb, too. Their menu offers an array of options, from burgers, to seafood to chicken. Certainly there's something for everyone to enjoy. Nine times out of ten, I'm probably going to get the fried shrimp and IT DID NOT DISAPPOINT. John enjoyed his fish sandwich and the kids gobbled up their corndog nuggets and fried shrimp.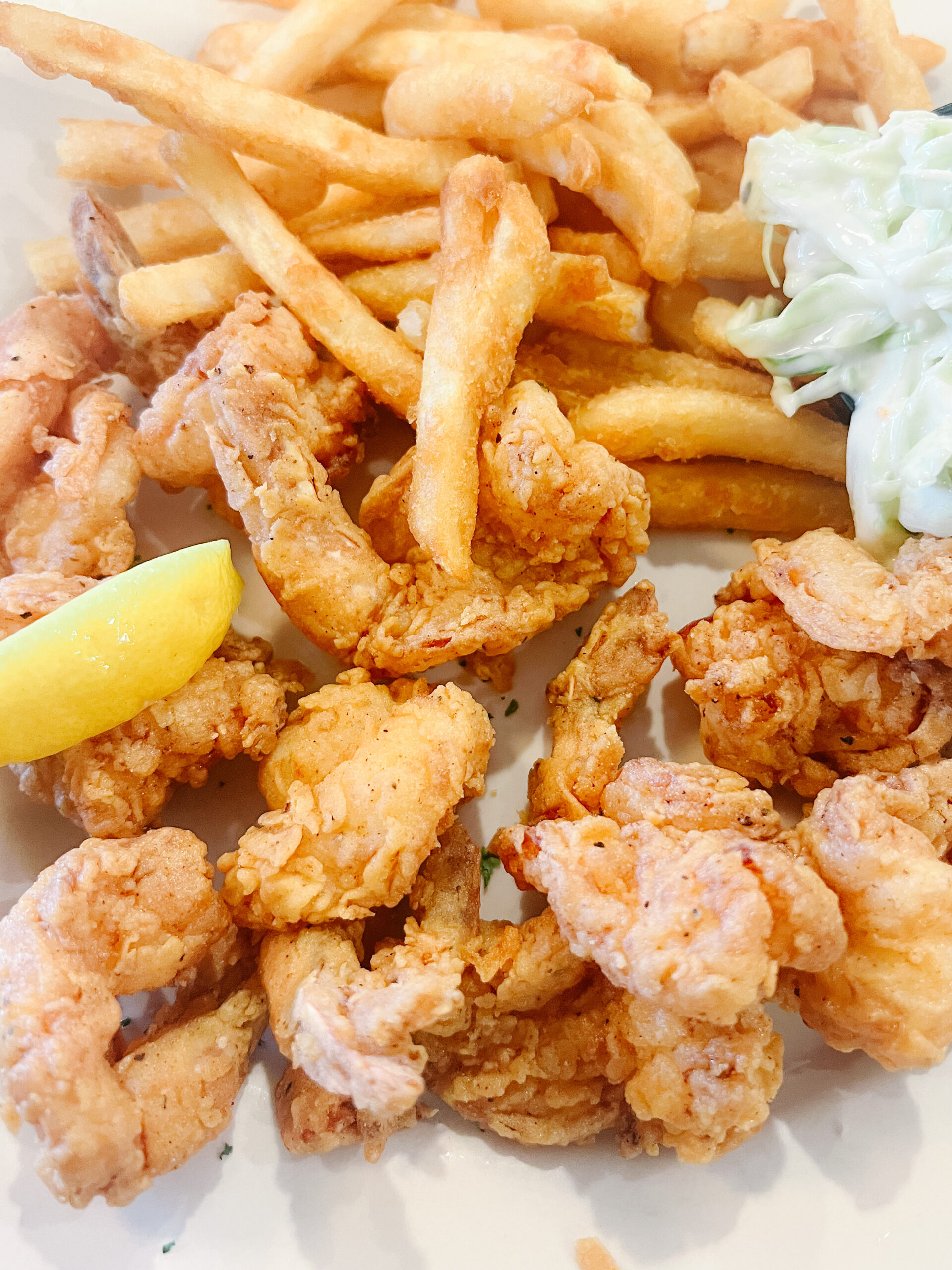 Mayday Ice Cream
How do you cool off from a hot day in the sun? Ice cream, of course and that's exactly what we did on our first day at the beach. Not only does Mayday creates all of their ice creams in Florida, the staff were extremely kind. They offer a plethora of flavors and even provide sprinkles for FREE!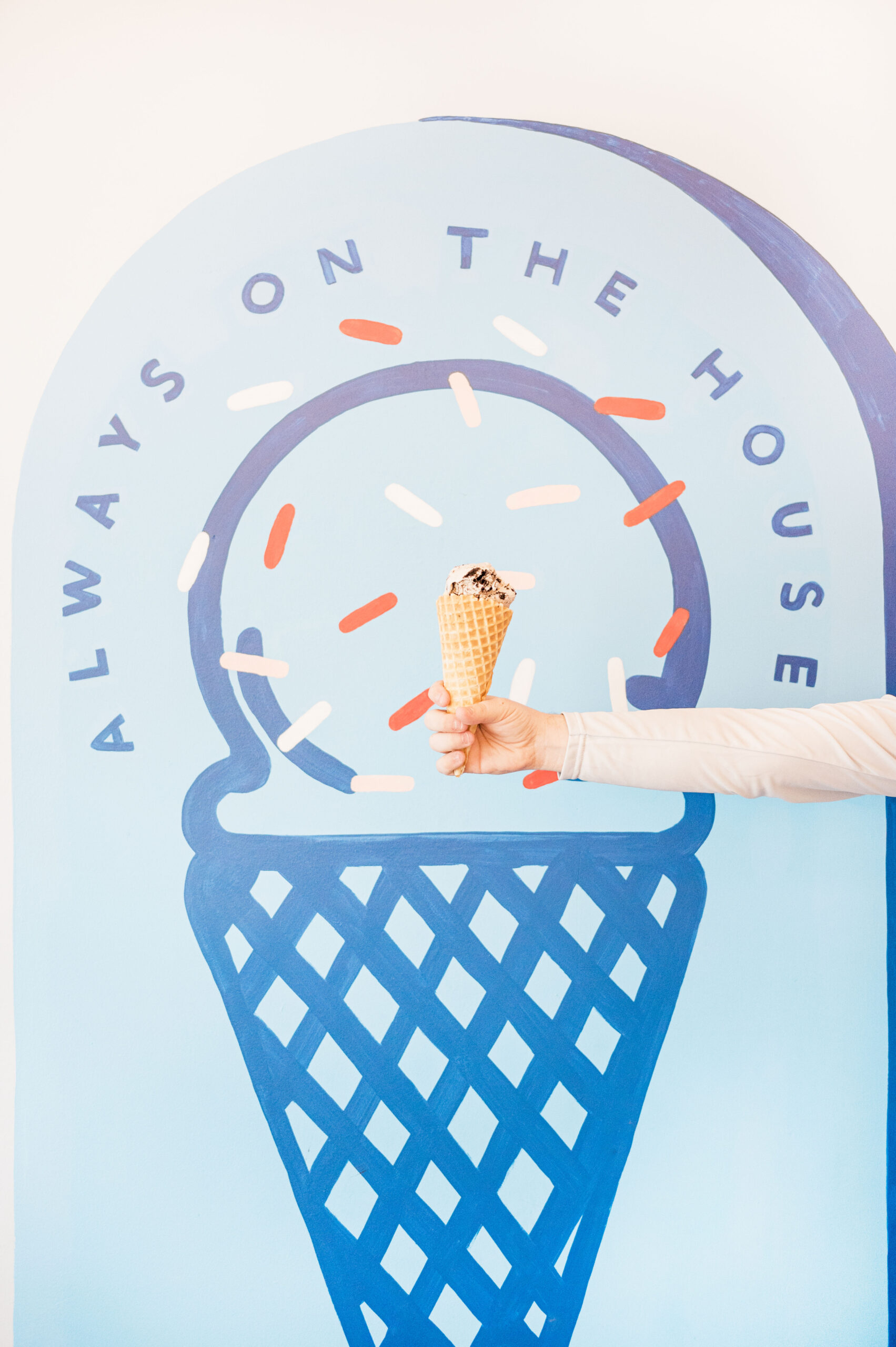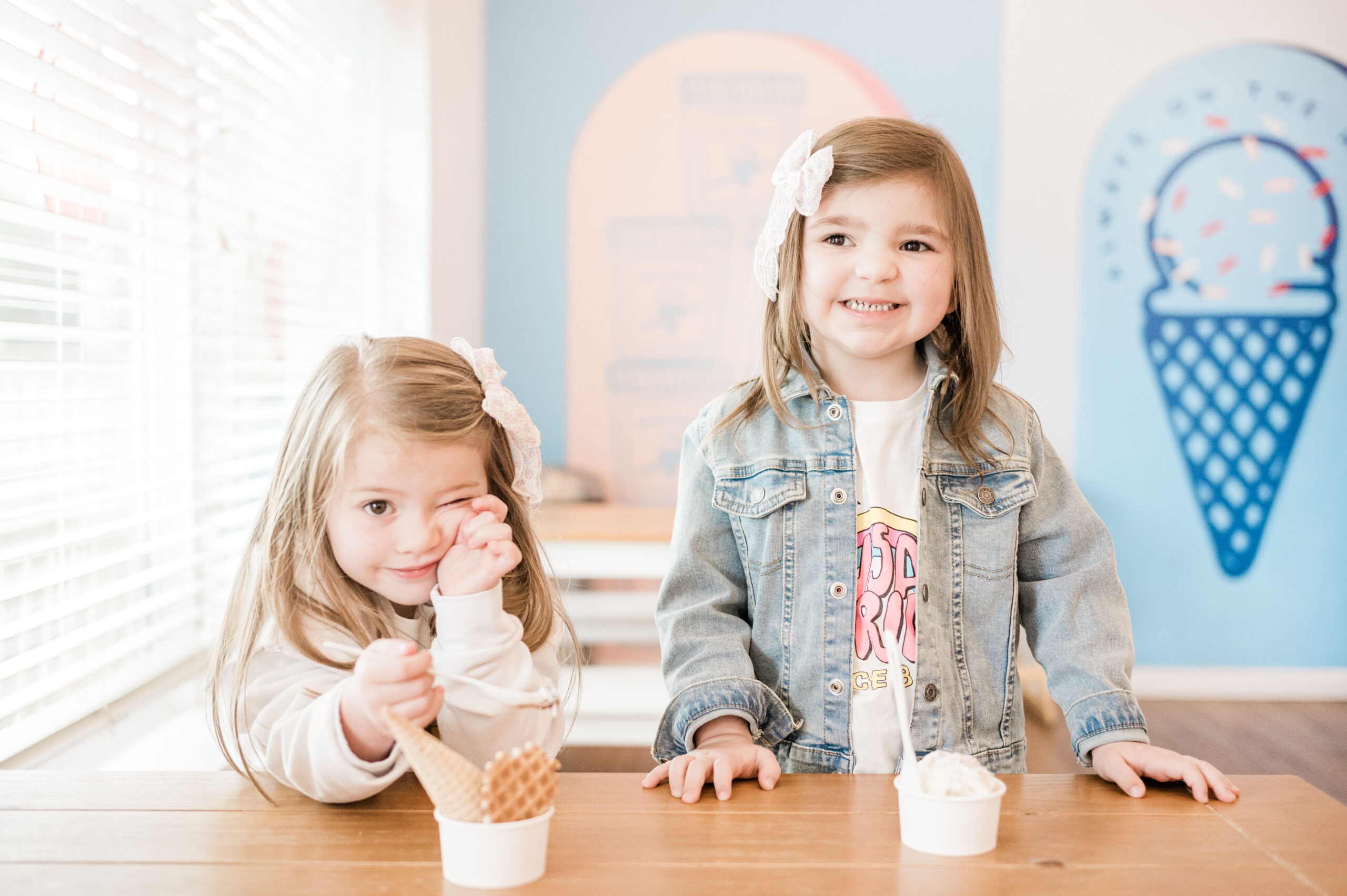 Mango Mangos
Mango Mango's is a small restaurant that offers amazing flavors of the Caribbean. You'll find tacos, fish, burgers, and more on their menu. John and I ate here many years ago and really enjoyed it. The ambiance can be loud and it may be difficult to get seating for a large party, but you can always call ahead. Overall, I would still recommend Mango Mango's as the quality of food and service were great.
Crabby's Beachside
Crabby's Beachside is new to Saint Augustine, but they have numerous locations across Florida.They have a large outdoor patio upstairs for dining, corn-hole out front, and it's across from a main public beach access point. It's no surprise I ordered fried shrimp again, but we also ordered to fried calamari for an appetizer. I'm such a sucker for some delicious calamari. John ordered the crab cake, along with hush puppies, and onion rings. The staff were incredibly nice and accommodating for our large group, too.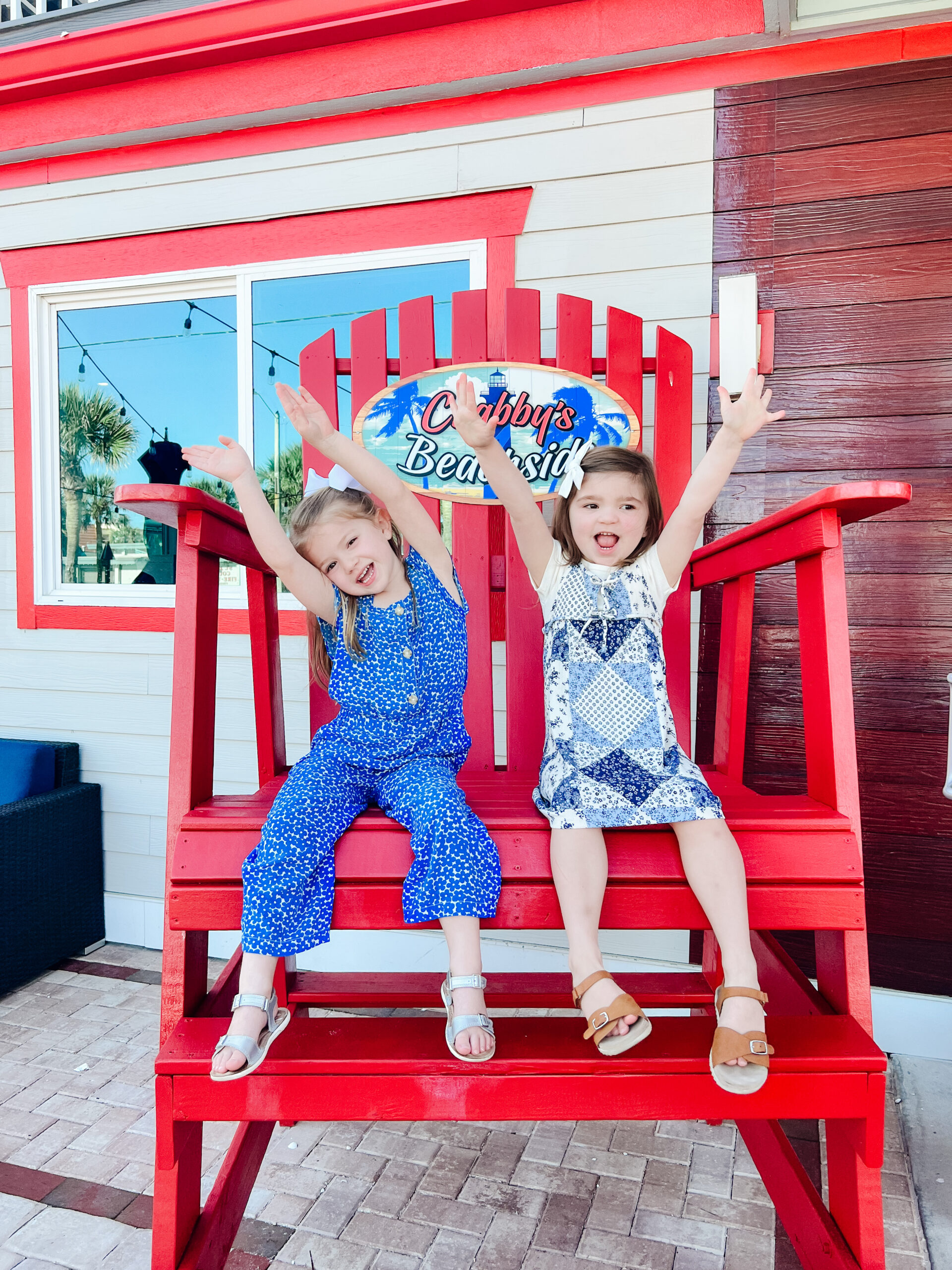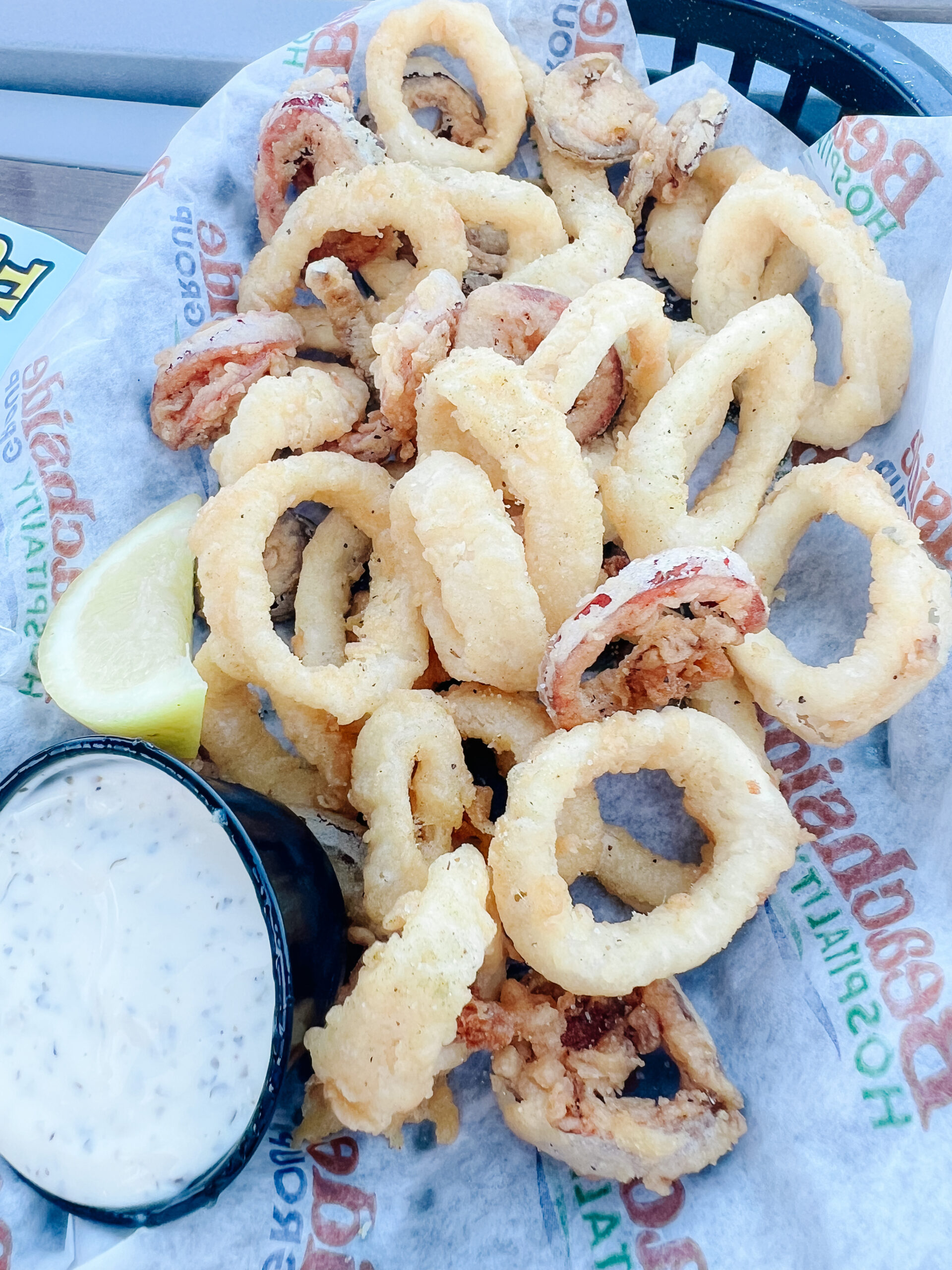 Saltwater Cowboys
Additionally, there was one restaurant we did not have a chance to go to, but it was highly rated on TripAdvisor. You'll find Saltwater Cowboys perched above wildlife-laden salt marshes flanking the Intracoastal Waterway. Saltwater Cowboys is also one of the oldest restaurants in Saint Augustine. They serve fresh seafood, BBQ ribs, chicken, steaks, gator tail, frog legs, and more. The restaurant is located just over a mile from our Airbnb, if you were looking to stay in that area.
Conclusion
Finally, a trip to St. Augustine, Florida offers families the perfect combination of outdoor recreation, history, and relaxation. With the beach, a variety of museums, and historic sites, the possibilities are endless. And with the city's laid-back atmosphere, parents and children can enjoy a much-needed break from the everyday hustle and bustle. So come experience everything St. Augustine has to offer and create memories to last a lifetime. Take the chance to relax and rejuvenate in the "Nation's Oldest City", and discover why it has become a favorite destination for family vacations.
Looking for another great family beach location? Check out Gulf Shores, Alabama!
Or do you have a favorite beach town you've visited with family? Let me know down below.
Like this post? Pin it!
*This post contains affiliate links meaning at no additional cost to you, I earn a commission if you click through and make a purchase.*