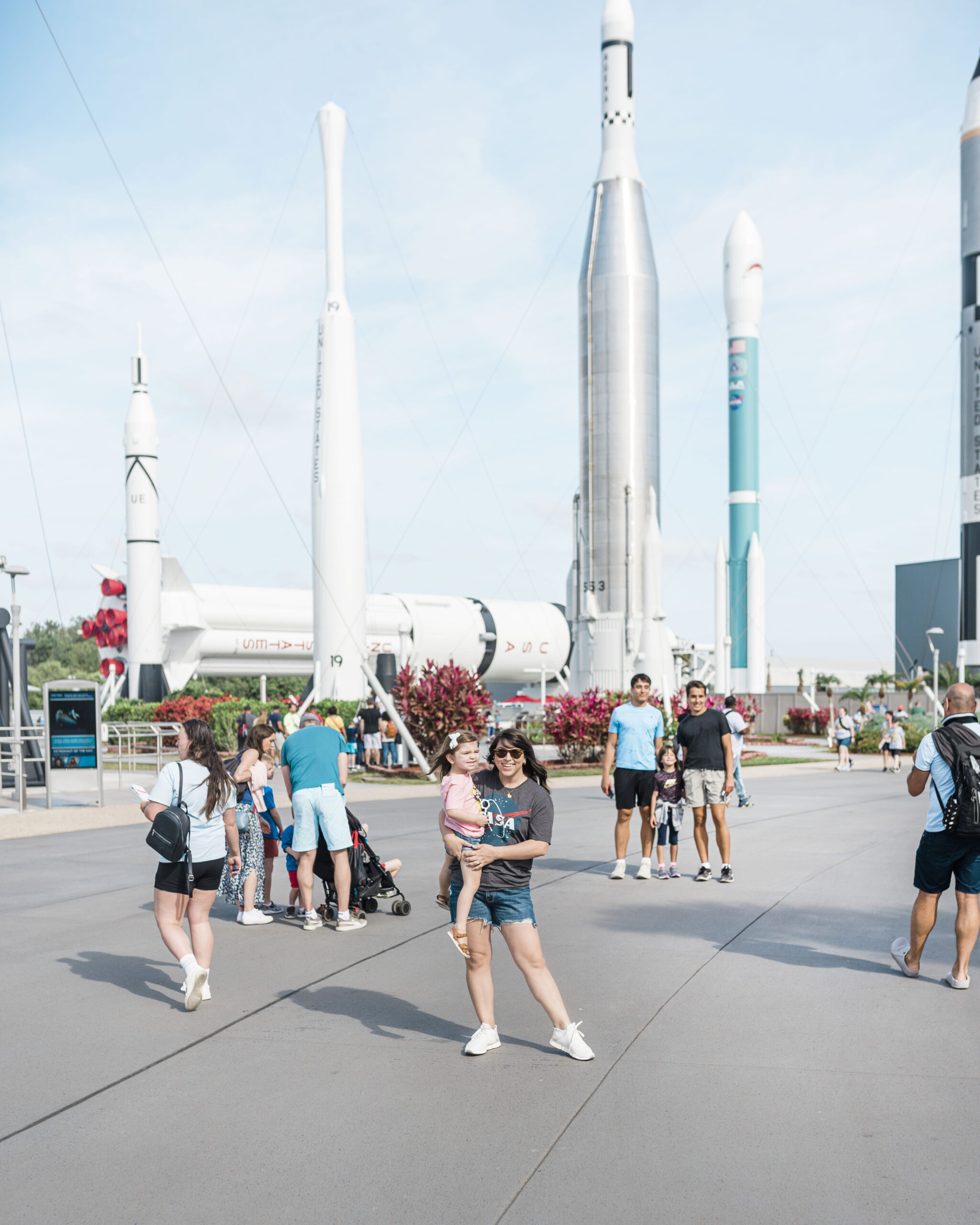 Plan a Trip to the Kennedy Space Center Near Orlando
50 miles east of Orlando, you'll find the Kennedy Space Center Visitor Complex. Though a Floridian for most of my life, I had never been to the Kennedy Space Center. I've seen countless shuttle and rocket launches throughout the years. Since Eleanor has an interest in space, I thought it would be fun to visit as a family. The Kennedy Space Center has over 29 attractions full of history and plans for future space exploration.
"Kennedy Space Center is home to many real historic and current space exploration vehicles, including the actual space shuttle Atlantis, a Saturn V Moon rocket, the Apollo 14 Kitty Hawk capsule in Apollo Treasures Gallery, the Mercury Sigma 7 capsule and the Gemini 9 capsule in Heroes & Legends and the rockets many of the Rocket Garden. The new Gateway: The Deep Space Launch Complex will also house numerous genuine spacecraft."
Related Posts:
Crayola Experience Orlando
Peppa Pig Theme Park Florida
LEGOLAND Florida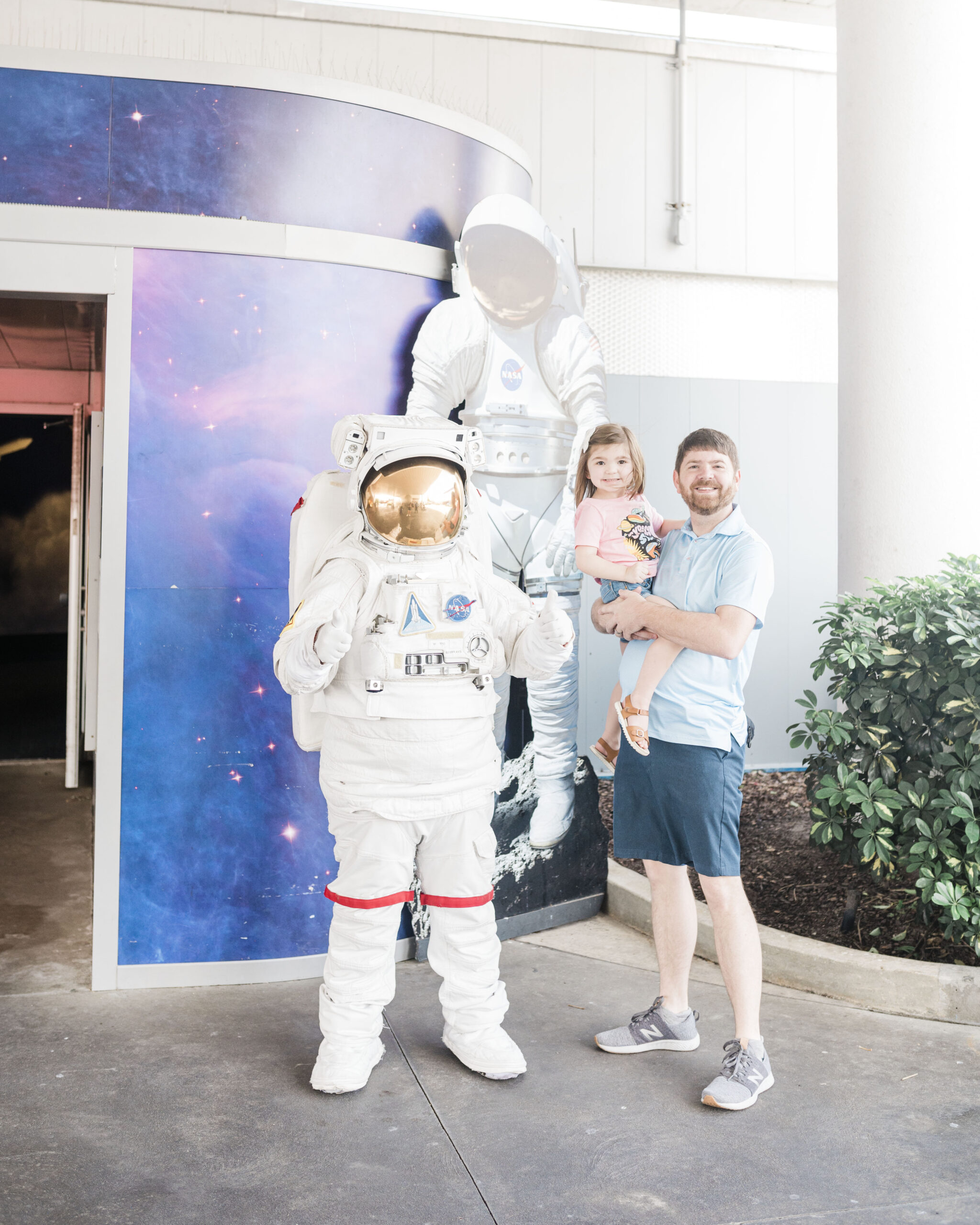 We started our day walking through the Rocket Garden, then ventured into the Journey to Mars exhibit to see and learn all about the efforts to make it to Mars. Next we took the bus tour. On the tour, go behind NASA's gates to see the past, present and future of America's multi-user spaceport before visiting the Apollo/Saturn V Center. We drove past the Vehicle Assembly Building (VAB), which is where shuttles and rockets are built. It also holds the record for the largest doors. Would you believe it takes 45 minutes to fully open the doors to the VAB? We arrived at the Apollo Center where you could see multiple launch pads across the Banana Creek. (This is also where you can view rocket launches with the closest seat). Inside the Apollo/Saturn V Center you'll discover all of the history and our race to the moon through multiple exhibits.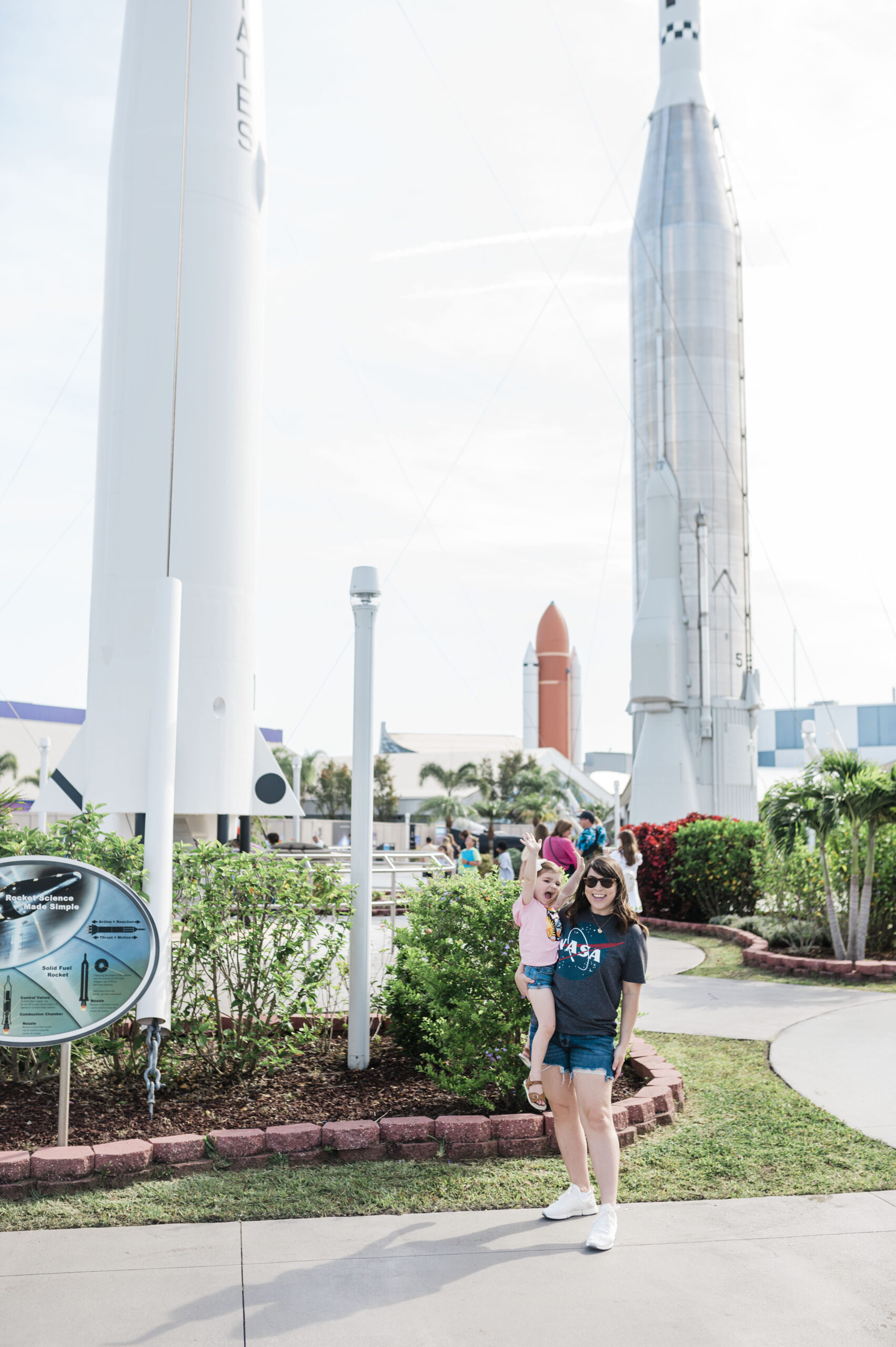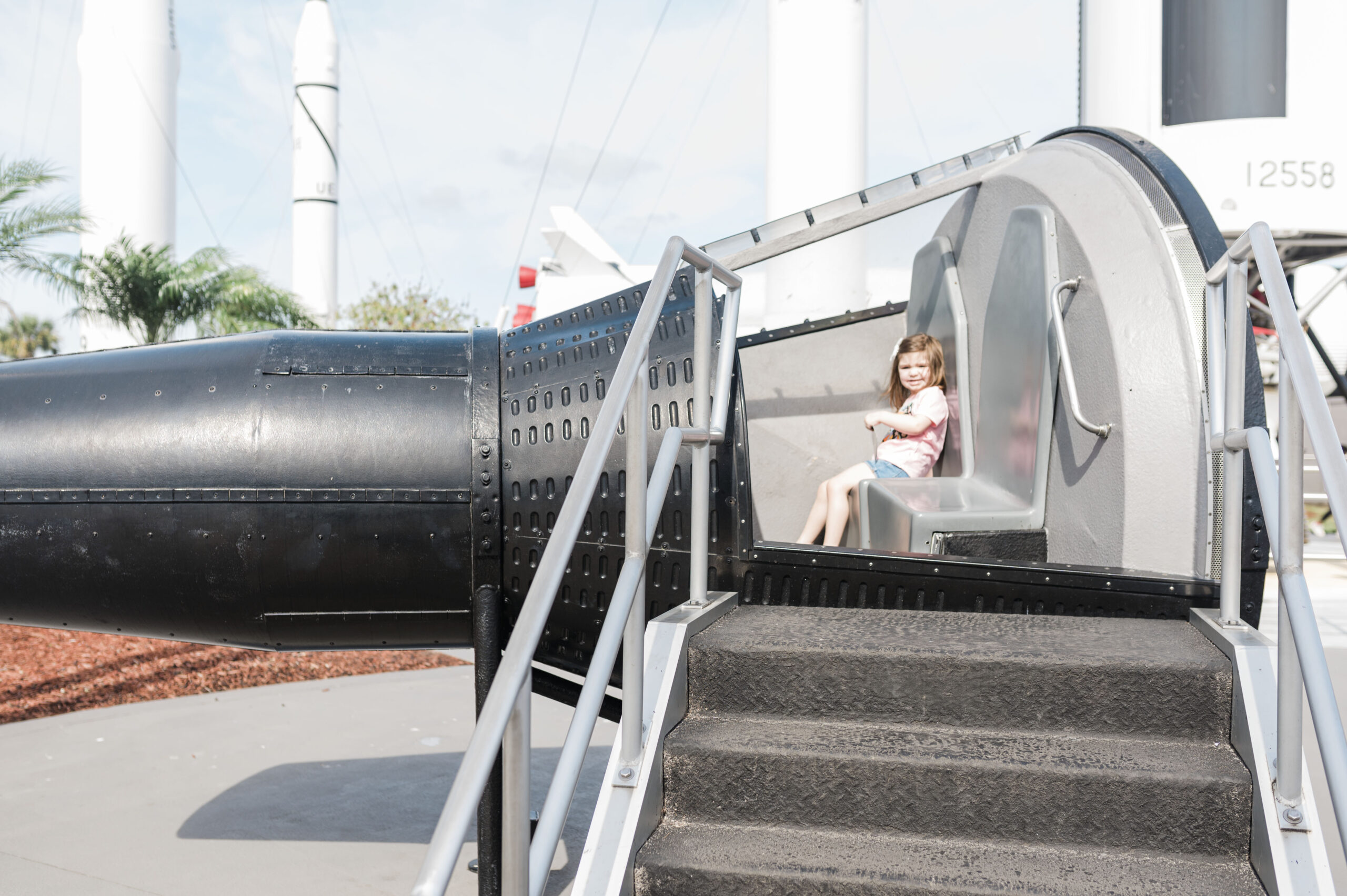 We then headed back to the main visitor center where Eleanor was ready to play in the playground. Let me tell you, this is one epic playground. It's recommended for kids 2-12, but if you're like us and happen to be there the day every middle school decides to have their field trip–it's going to be crawling with big kids. Luckily, I have one brave little girl who managed to crawl throughout the play area. Fair warning, it is dark. I recommend if you have younger children to dress them in a bright colors. It's also multi-level, so it's good to have parents split up to cover all areas.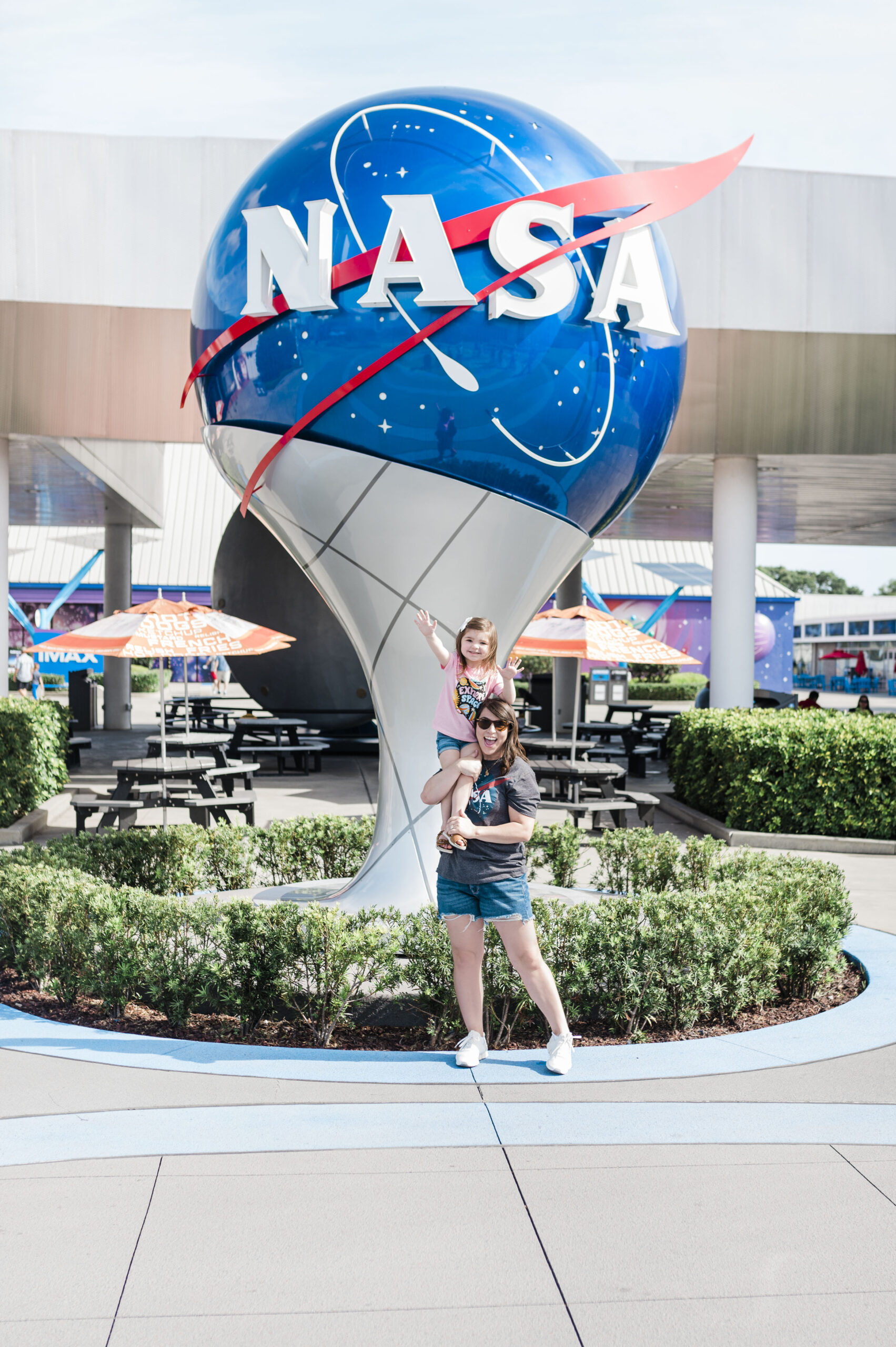 While we had only been at Kennedy Space Center for 3 hours, we still had plenty to see and do. Unfortunately, John had sudden severe abdominal pains that forced us to head to the hospital. His tuition was right and we confirmed he had a 6mm kidney stone. Yikes.
We hope to visit the Kennedy Space Center again soon, as there is just so much to see and learn. It's such a unique and fun experience for all ages.
Did you know Kennedy Space Center also has a dog kennel? The service is free, but is only available during operating hours. How cool is that?
Like this post? Pin it!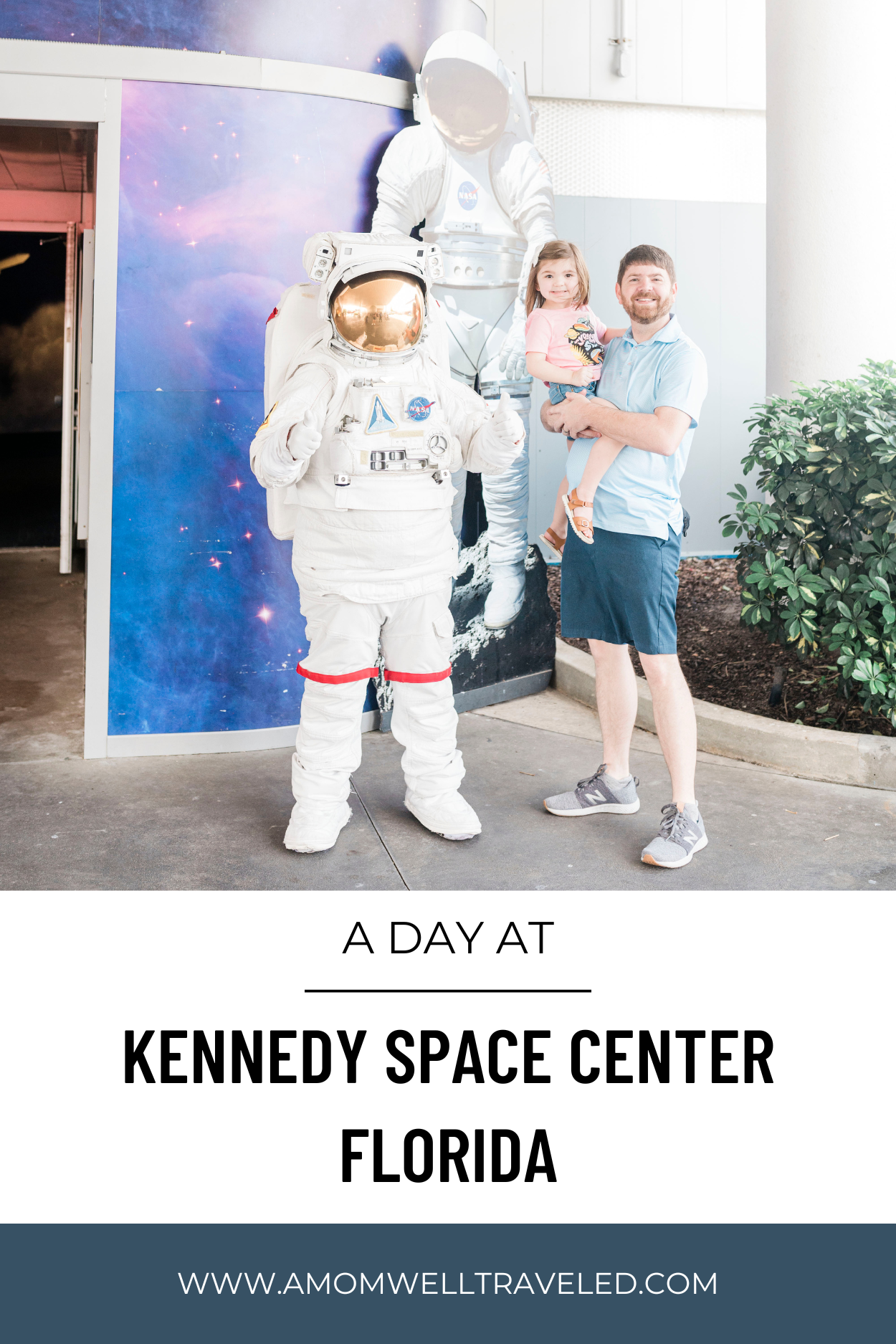 *This post contains affiliate links meaning at no additional cost to you, I earn a commission if you click through and make a purchase.*